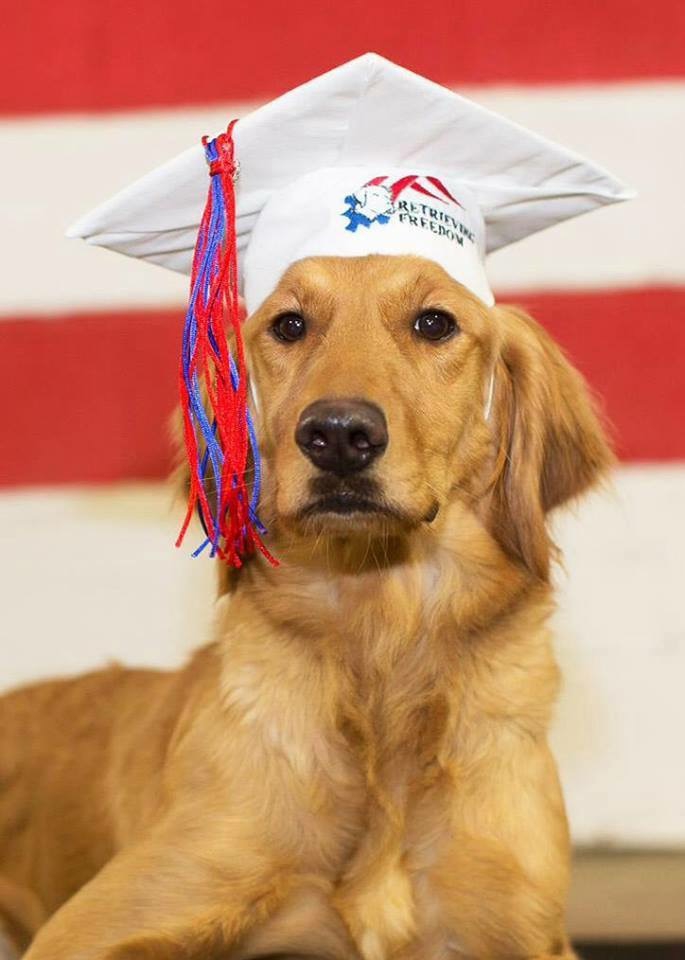 Retrieving Freedom, Inc. is ready to celebrate the 2018-19 graduating class of service dogs! All are welcome to attend this annual event.

Beginning at 6:00pm, we will host a ceremony at Neumann Auditorium on the campus of Wartburg College in Waverly, Iowa. 19 service dogs will be recognized. After the ceremony, we will head up to the Hagemann Castle Room for a social hour. This is a free event, open to the public.

RFI service dogs being recognized at this graduation: Betsy, Callie, Coach, Crush, Eda, Glory, Honor, Leo, Levi, Lincoln, Louie, Mabel, Remi, Rocky, Silas, Stella, Victor, Vienna and Wilson
For anyone interested in this event who has a dog allergy, we will have a section designated for you! There will be no dogs allowed in this particular section, and we will ask all dog handlers to enter through the other side, so those with allergies are able to enjoy this event as well.
To reserve your seat, access FREE tickets HERE: https://retrievingfreedom.networkforgood.com/events/13415-2019-rfi-graduation

Please contact Keegan with questions, at [email protected] or 319-505-5949