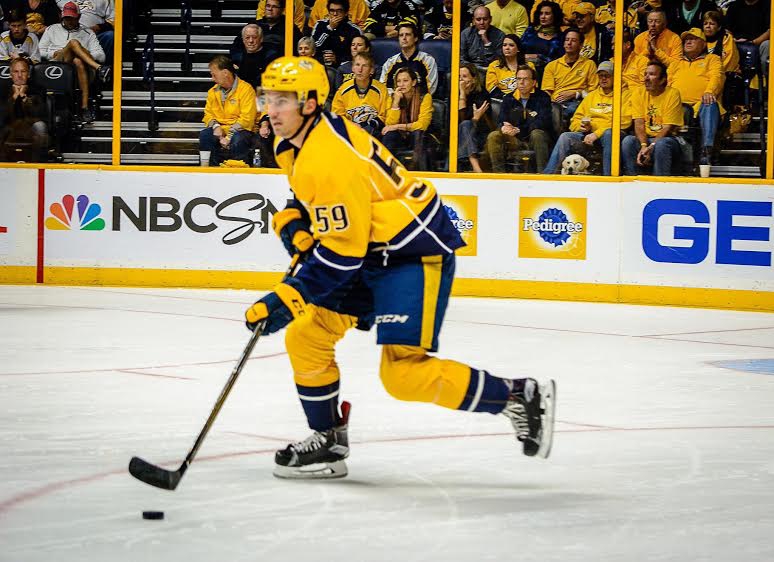 Service dog "Annie" was placed with Air Force Veteran Josh Ray on Oct 1st, 2016. Since her placement Annie and Josh have been going non stop!
Annie came from Kim Riggins of Bear Creek on the Bayou in Louisiana and was fostered by Pam Flotte, who has fostered several service puppies for RFI. Annie has worked with many of our recipients during the two years she has been with us in training. She was our go to dog for many of our Autism clients because of her loving and very gentle demeanor. She was however always slated to go to Josh.
Friday night October 14th Annie accompanied Josh who is a passionate hockey fan to a Nashville Predators game. Jim Diamond who covers the Nashville Predators for AP and Rinkside Report took a picture of Roman Josi and while editing the pics, he noticed a dog peering through the glass watching the game! He then posted the pic and it has gone viral! As of today, the picture has been re-tweeted several thousand times, and "liked" nearly four thousand times! The story has been picked up by several media outlets and was featured in the headlines of NHL.com.
Good Dog Annie!