Sponsor Announcement
I am so excited to be sponsored by First Bank of Waverly! They generously donated to sponsor the first leg of my journey through the training program, which provided them the opportunity to give me my beautiful name! Thank you, First Bank, for your support! I hope to make you all proud each and every day.
Stage 1 Introduction
Hi, I'm Banks! I am proud to have been selected to enter into the Retrieving Freedom training program. I am from Chilbrook Kennels in West Virginia. During this stage of training I will be spending approximately 8 months with my new volunteer puppy raiser, Cyndi.
Throughout Stage 1, I will learn the basics obedience, public behavior, and a lot of socialization. I understand that it takes a very special dog to complete the program as there is a high standard to become a Service Dog. I am aware that I may be one of the dogs whose purpose is outside of service work so I will be updating my profile on a monthly basis for all that would like to follow my journey through the program.
June 2021 - 2 months old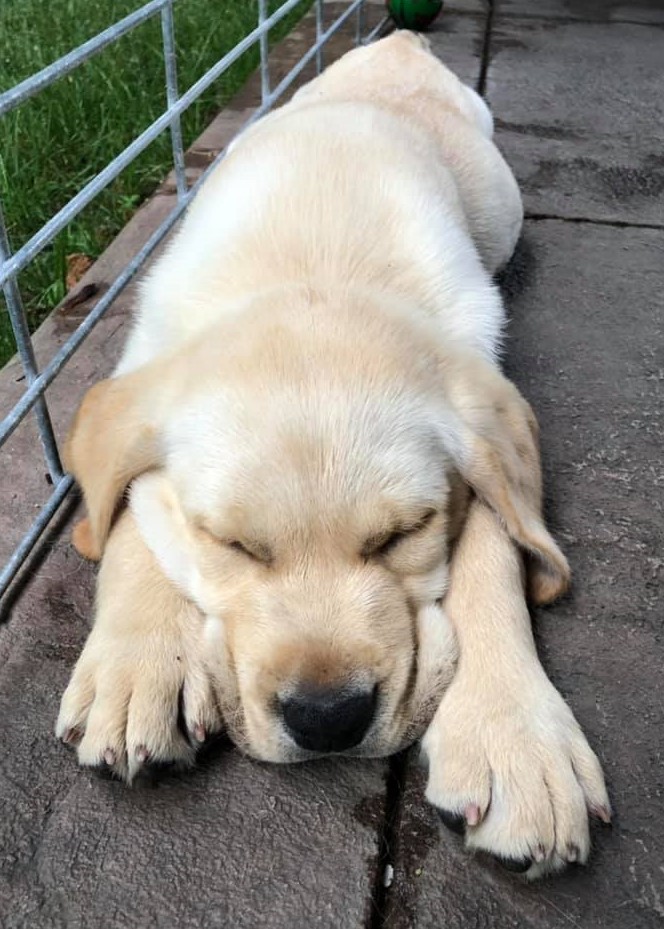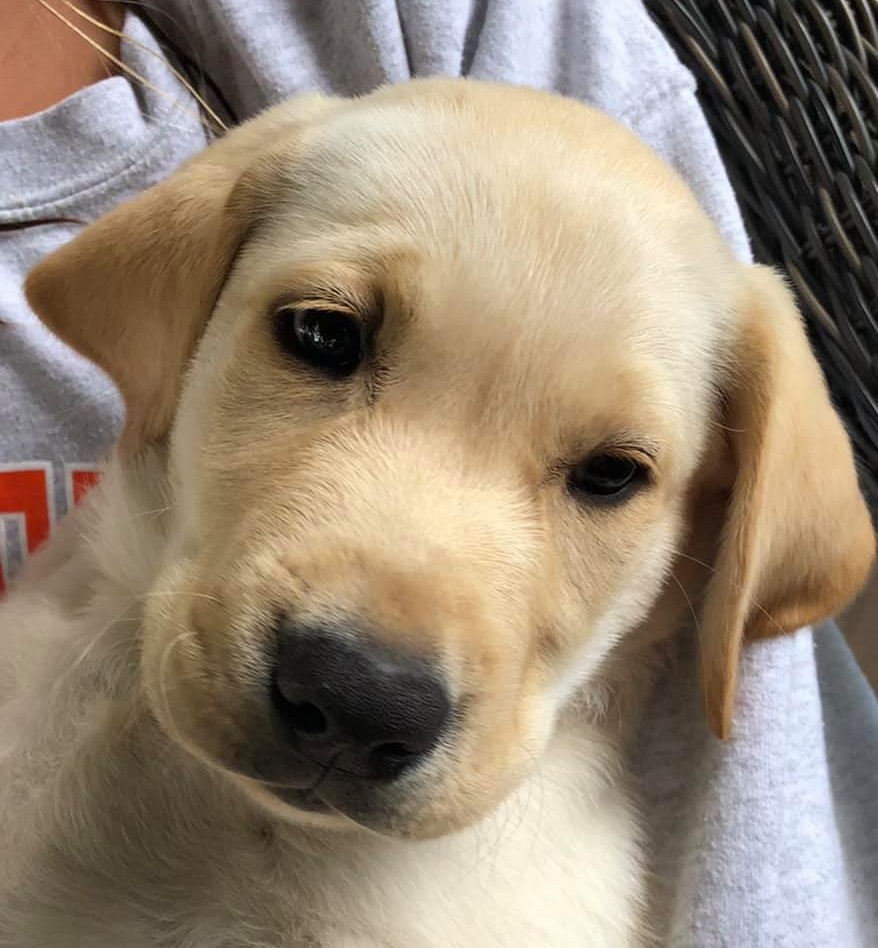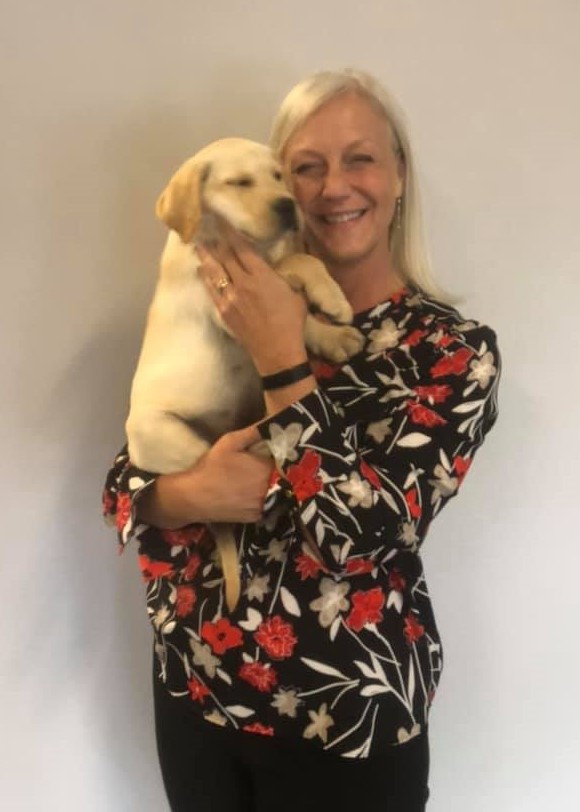 I made a big transition this month, traveling from my wonderful breeder home in West Virginia to enter the training program in Iowa! My new puppy raiser Cyndi and I will spend the first few weeks getting to know each other and working on obedience. I'll learn how to properly walk on a leash, potty training, crate training, and general manners. I'm excited to see what we can do together over the next several months!
July 2021 - 3 months old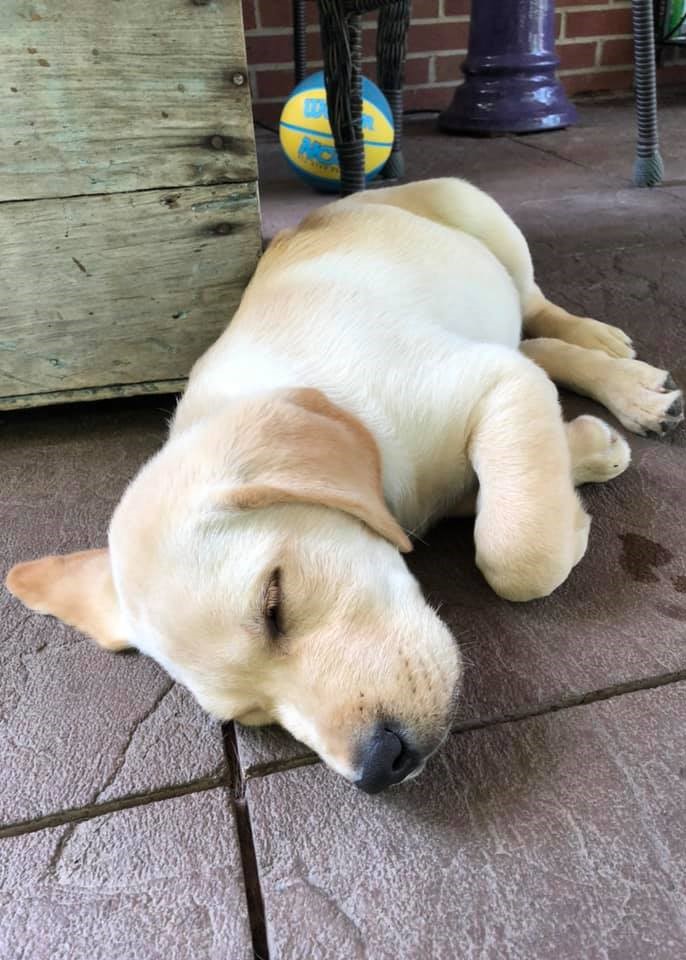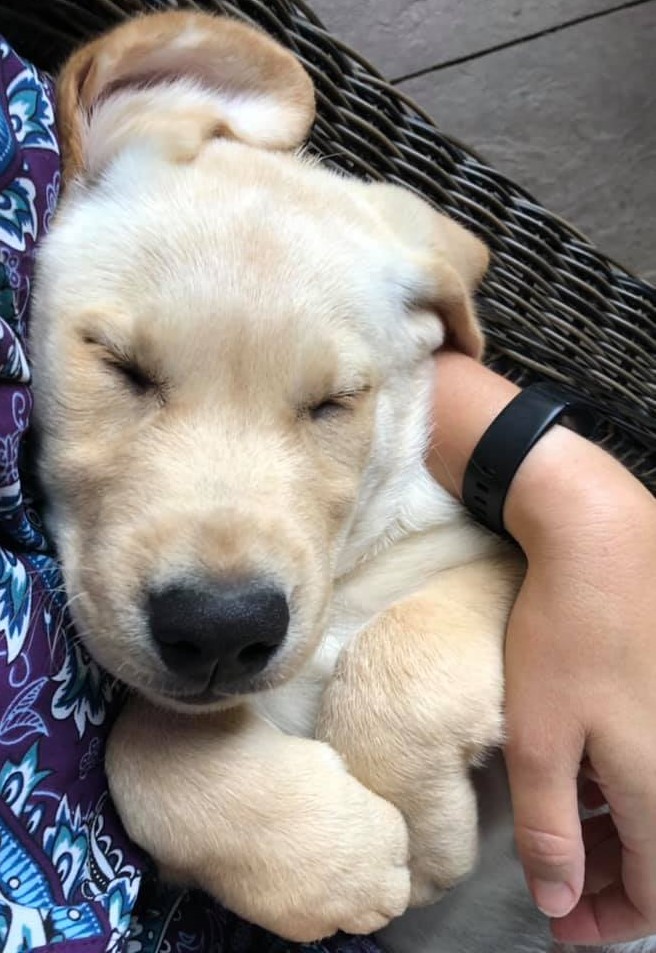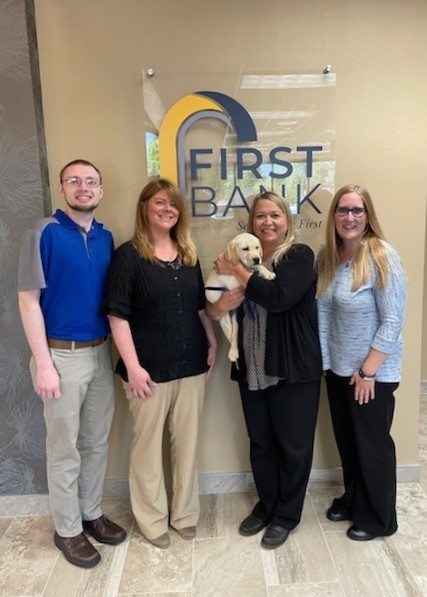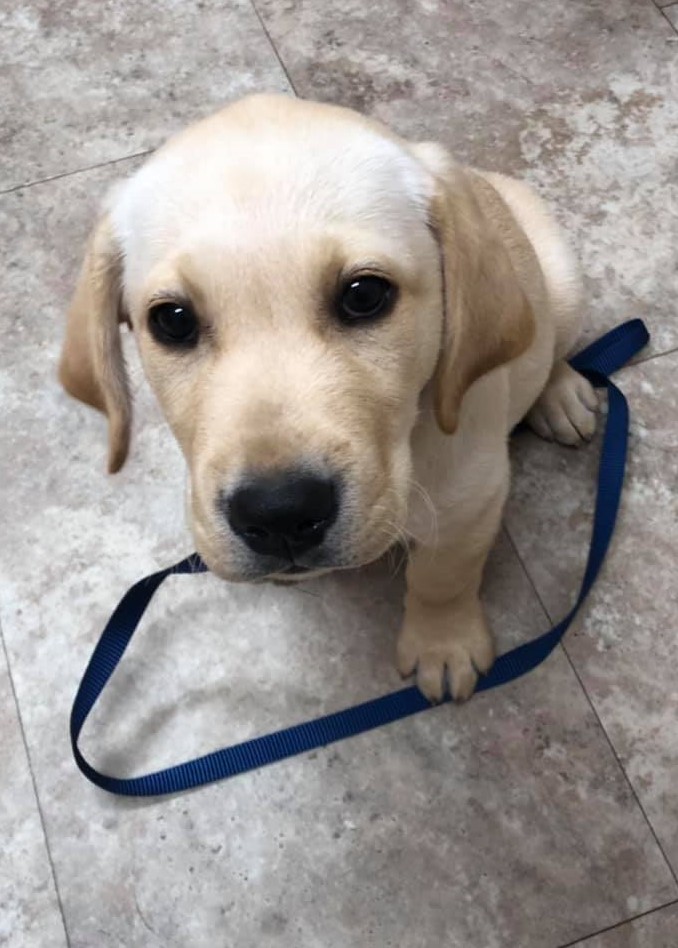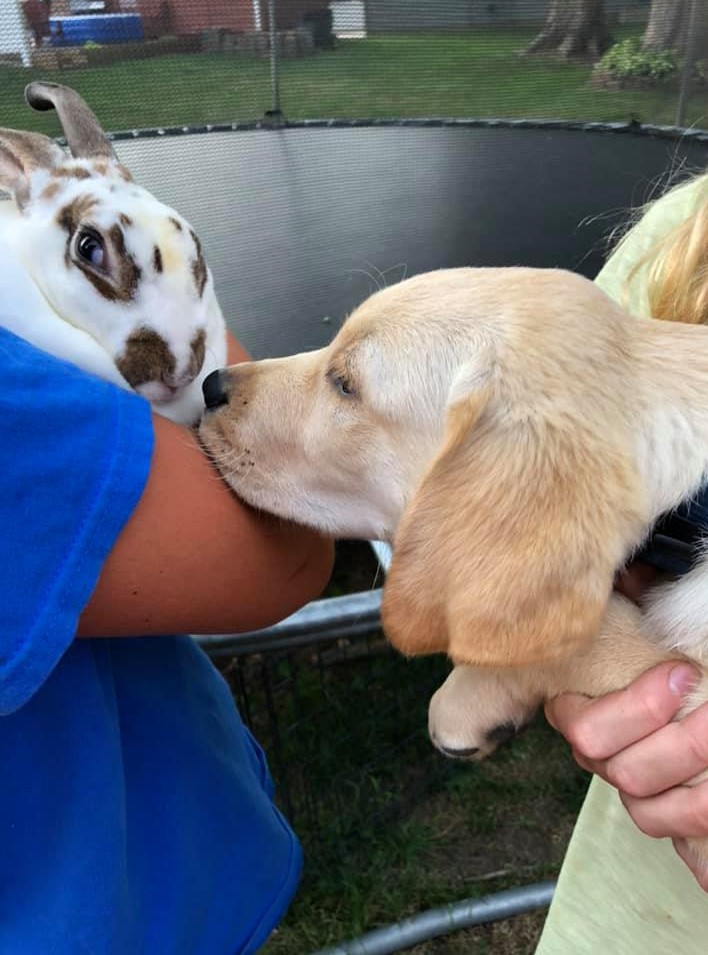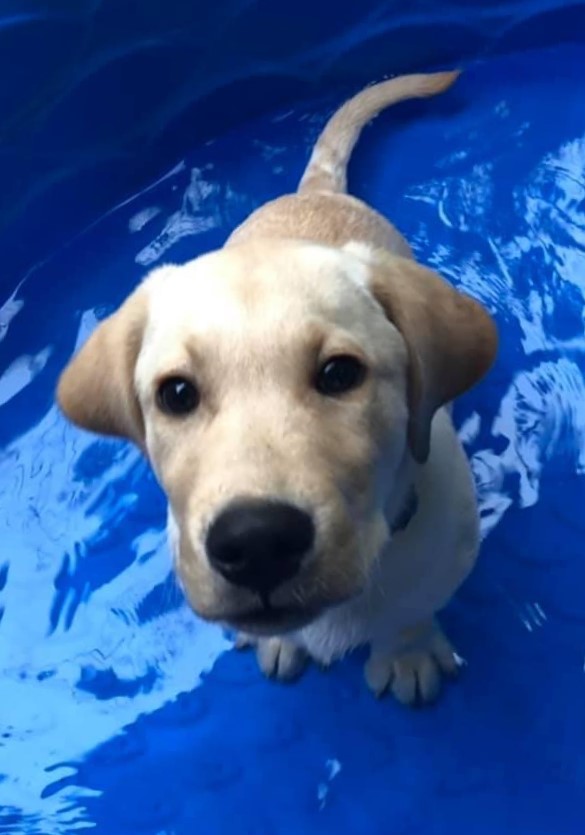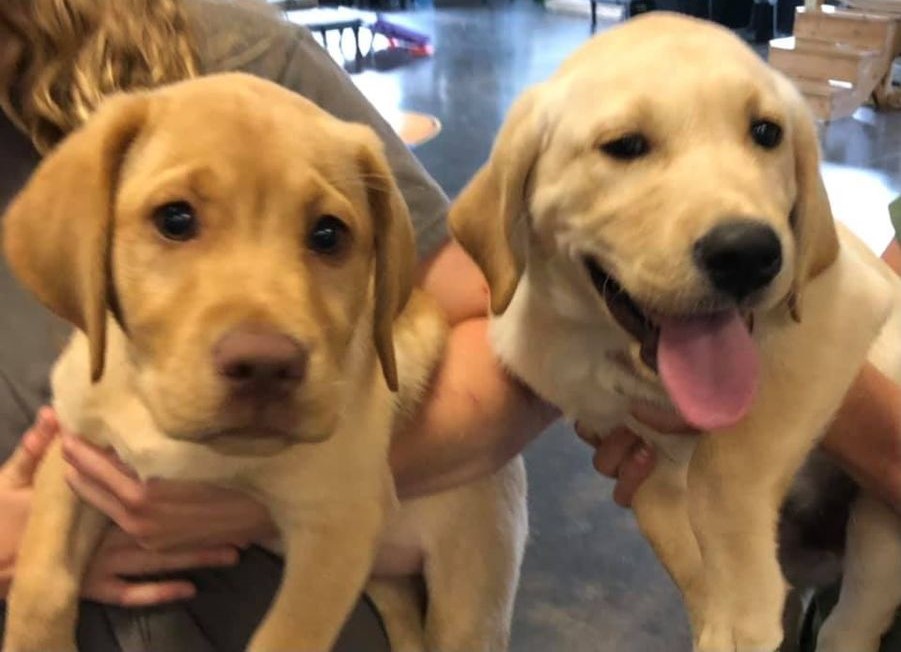 I was able to visit First Bank, who is sponsoring my journey! I had my first veterinary visit and am growing to be a big boy. I have lots of furry siblings at home who are showing me how to behave appropriately, potty train, wait patiently for food, and sleep peacefully in my crate at night.