Stage 2 introduction
Woohoo!! I have officially been accepted into the second stage of training, and I am so excited! Over the past 8 months I have had the opportunity to see the RFI mission first-hand at IMCC and can't wait to dig deeper and witness it further. This training stage will be another 8 months of working within the Retrieving Freedom Impact Programs. Currently, these programs include working with college students, at-risk teens, summer campers, and elementary students. They also work with inmates, but I'm already a pro in that department. During this stage, I will also work closely with the RFI professional training staff to solidify my understanding of intermediate tasks and the foundation of future commands to help mitigate a disability. Keep following along my journey through this stage to see how I help make an impact!
Stage 1 introduction
Hello, I am Bichette, but my friends call me Boo. I am proud to have been selected to enter into the Retrieving Freedom training program. My parents are "Winnie," (Kerrybrook Labradors) whose breeder foster is the Epley Family, and "Prince" or Ridgeview Labradors. During this stage of training I will be spending approximately 8 months with my new volunteer handler at the Iowa Medical and Classification Center (IMCC).
Throughout Stage 1, I will learn the basics of obedience, public behavior, and spend a lot of time working on my socialization. I understand that it takes a very special dog to complete the program, as there is a high standard to become a service dog at Retrieving Freedom. I am aware that I may be one of the dogs whose purpose is outside of service work, so I will be updating my profile regularly for all who would like to follow my journey through the program.
september 2018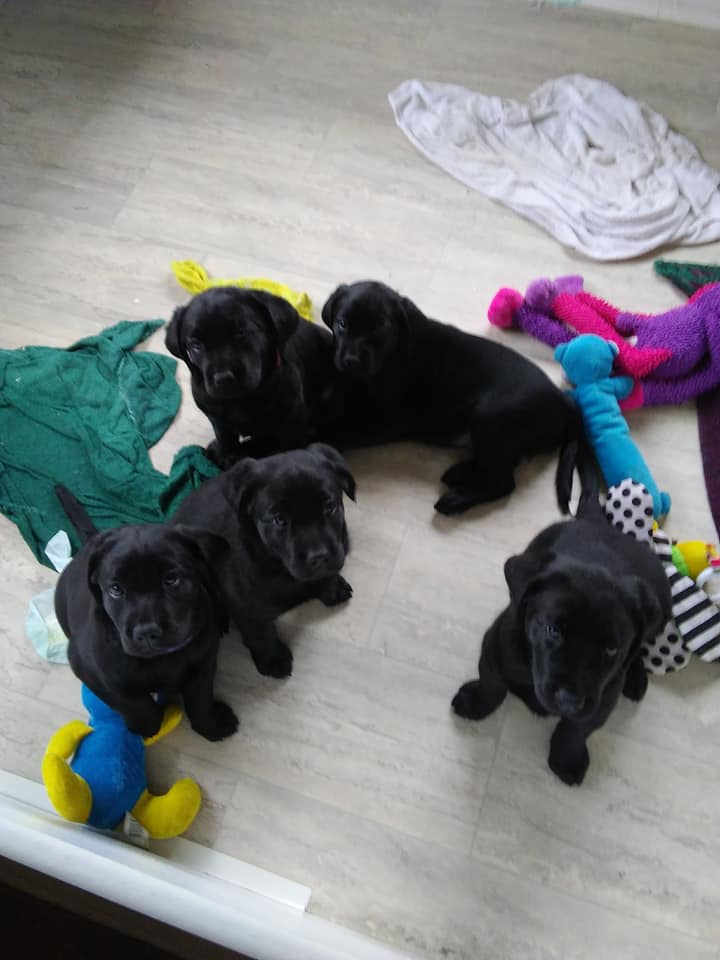 I just left my mom, Winnie and all of my littermates. I was raised by the Epley family in Iowa. Now that I am ready to start my training I will be heading to the Iowa Medical and Classification Center (IMCC). I will be training with my handler for the next 8-10 months along with many other RFI service dogs in training.
november 2018
I have been in training for 2 months at IMCC. I have been working on perfecting my basic obedience skills such as "sit", "down", "place". I am often referred to as a "very smart girl" I have been practicing walking on a lose leash through crowds, and I have been going into weekend foster homes to get more public exposure and socialization.