stage 1 introduction
Hi, my name is Chief. I am proud to have been selected to enter into the Retrieving Freedom training program. My parents are "Sophie" who is from Yellow Rose Labradors and "Echo" from PAWS with a Cause. The Colburn Family is the breeder foster of Sophie. During this stage of training I will be spending approximately 8 months with my new volunteer foster, Wendy who is with the Missouri State Fair Foundation.
During this time I will learn the basics of citizenship, public behavior, and basic obedience. I understand that it takes a very special dog to complete the program, as there is a high standard to become an official service dog at Retrieving Freedom. I am aware that I may be one of the dogs whose purpose is outside of service work so I will be updating my profile on a monthly basis for all who would like to follow my journey through the program.
December 2019 - 2 months old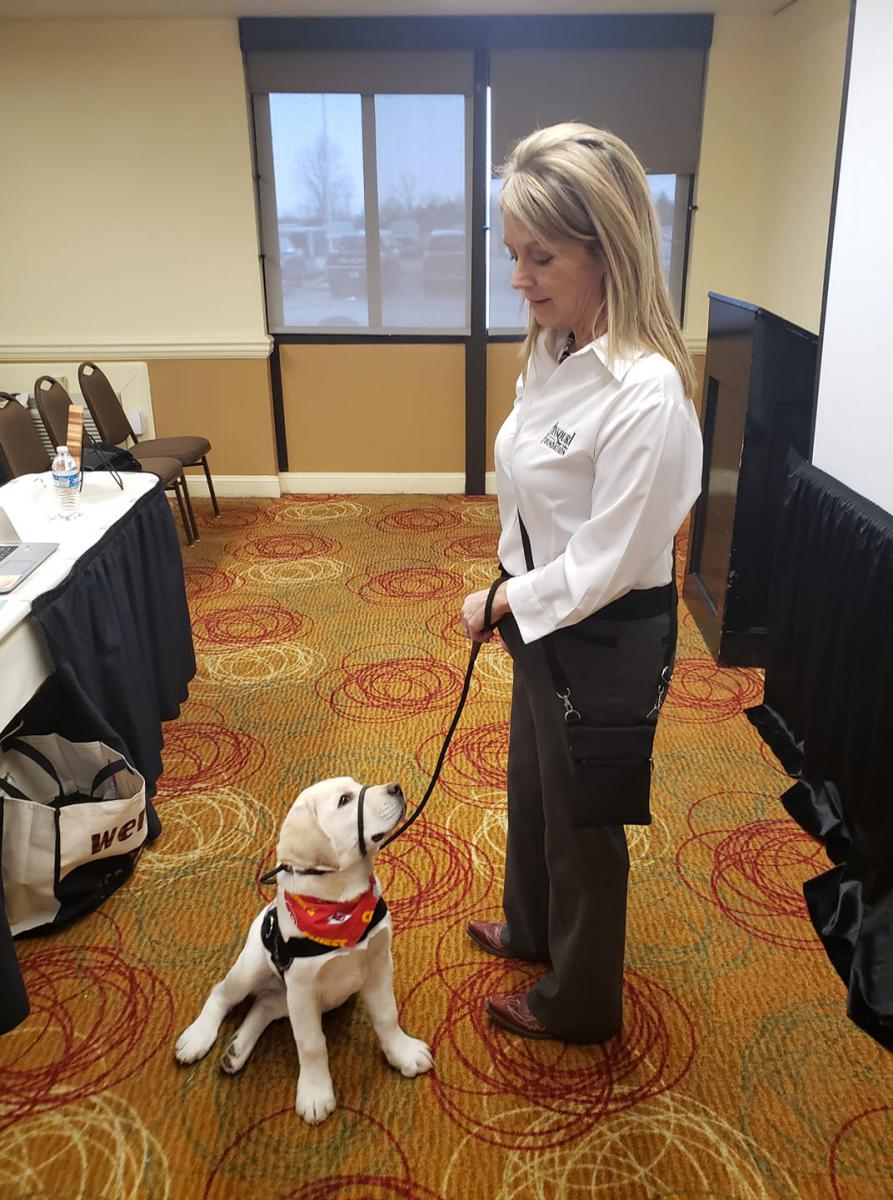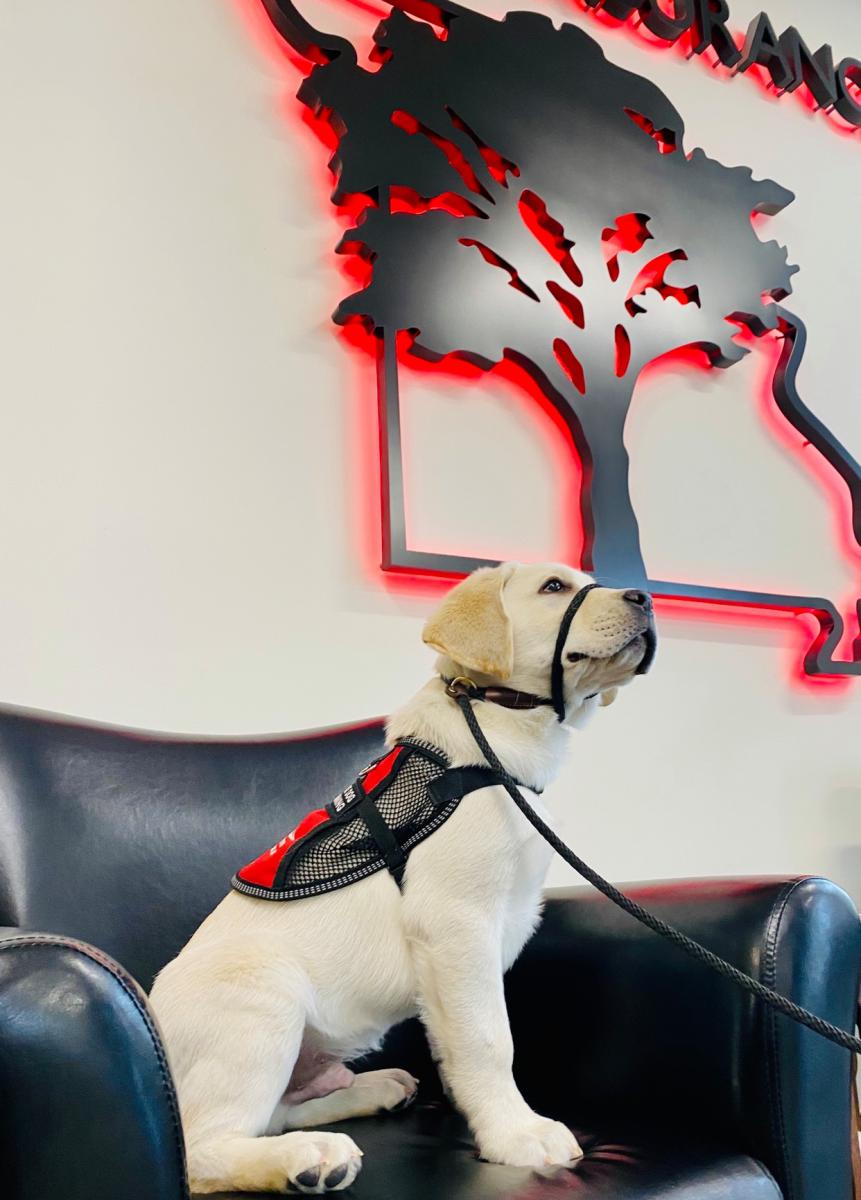 I helped present a workshop at the Missouri Association of Fairs and Festivals with my foster mom, Wendy. I was able to visit CFM Insurance to show off my skills and visit with the office staff. They immediately fell head over heels for me... how could you not?
March 2020 - 5 months old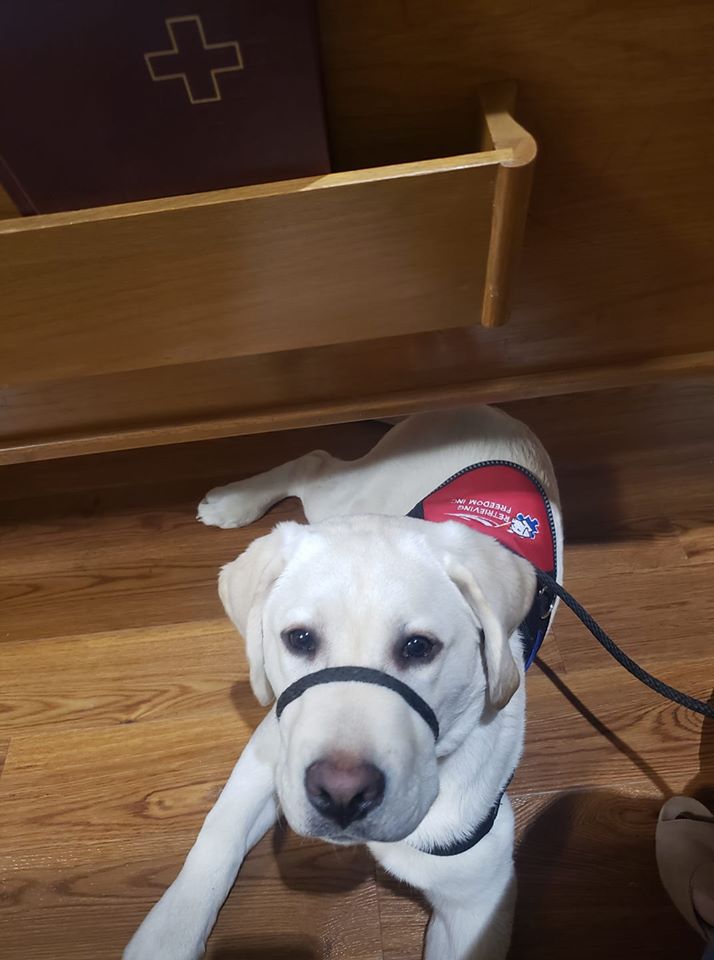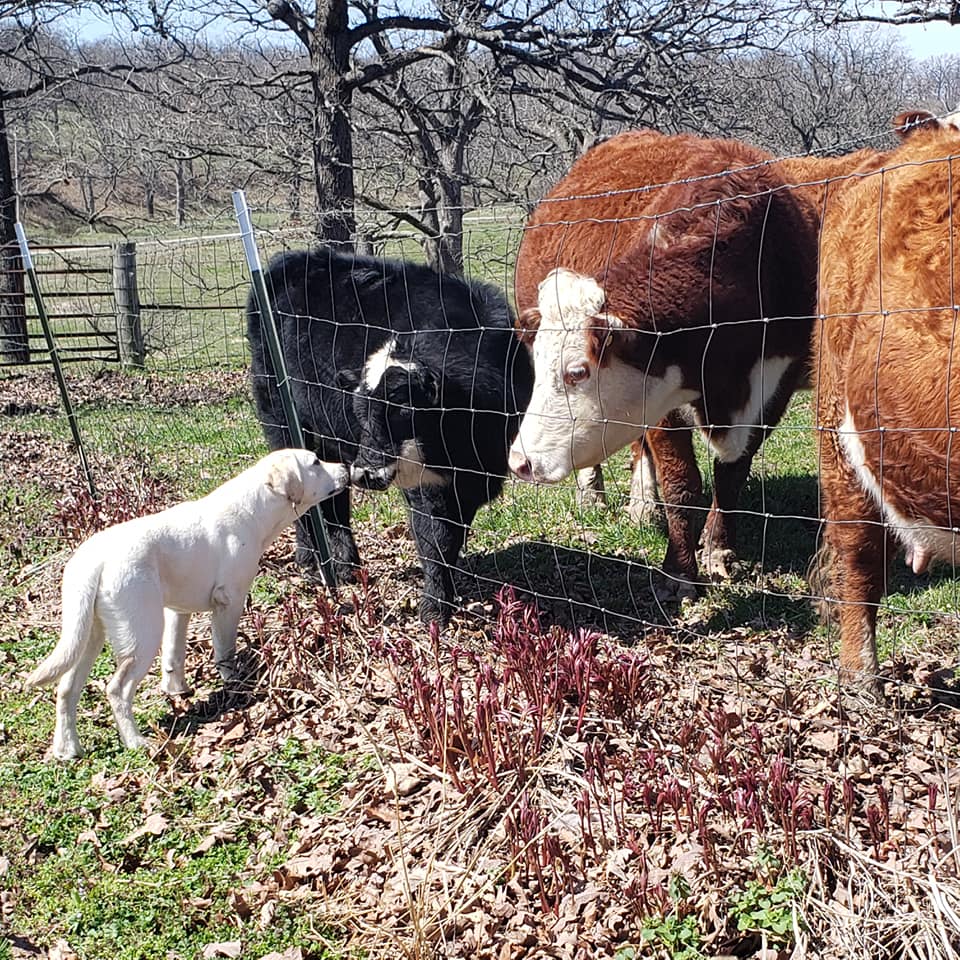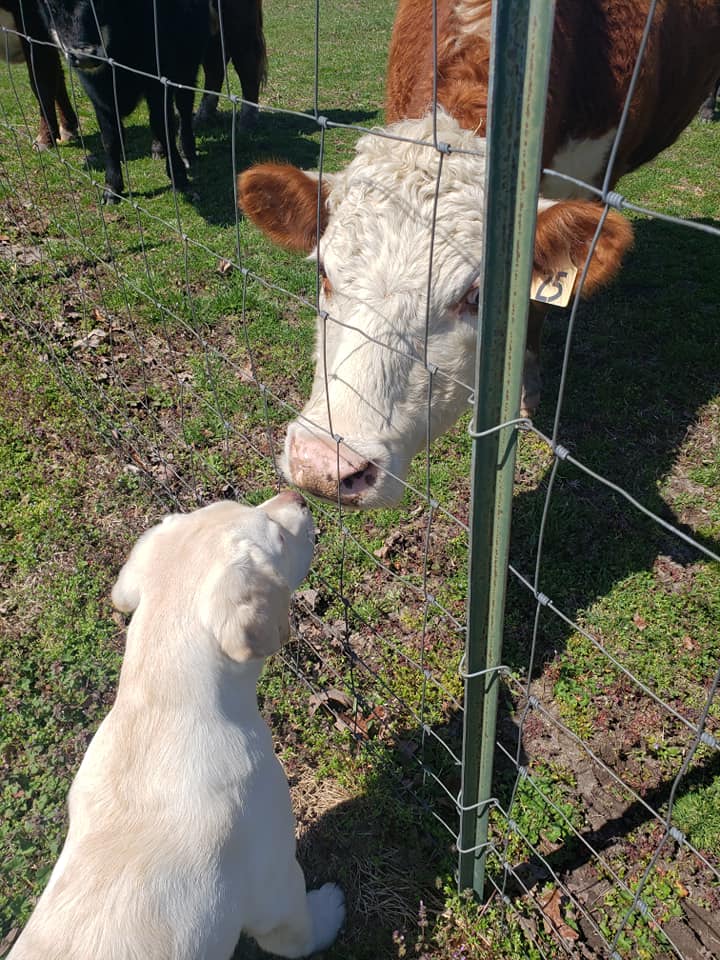 This month I continued my public work by attending church and other public events. I also made friends with the local cattle!