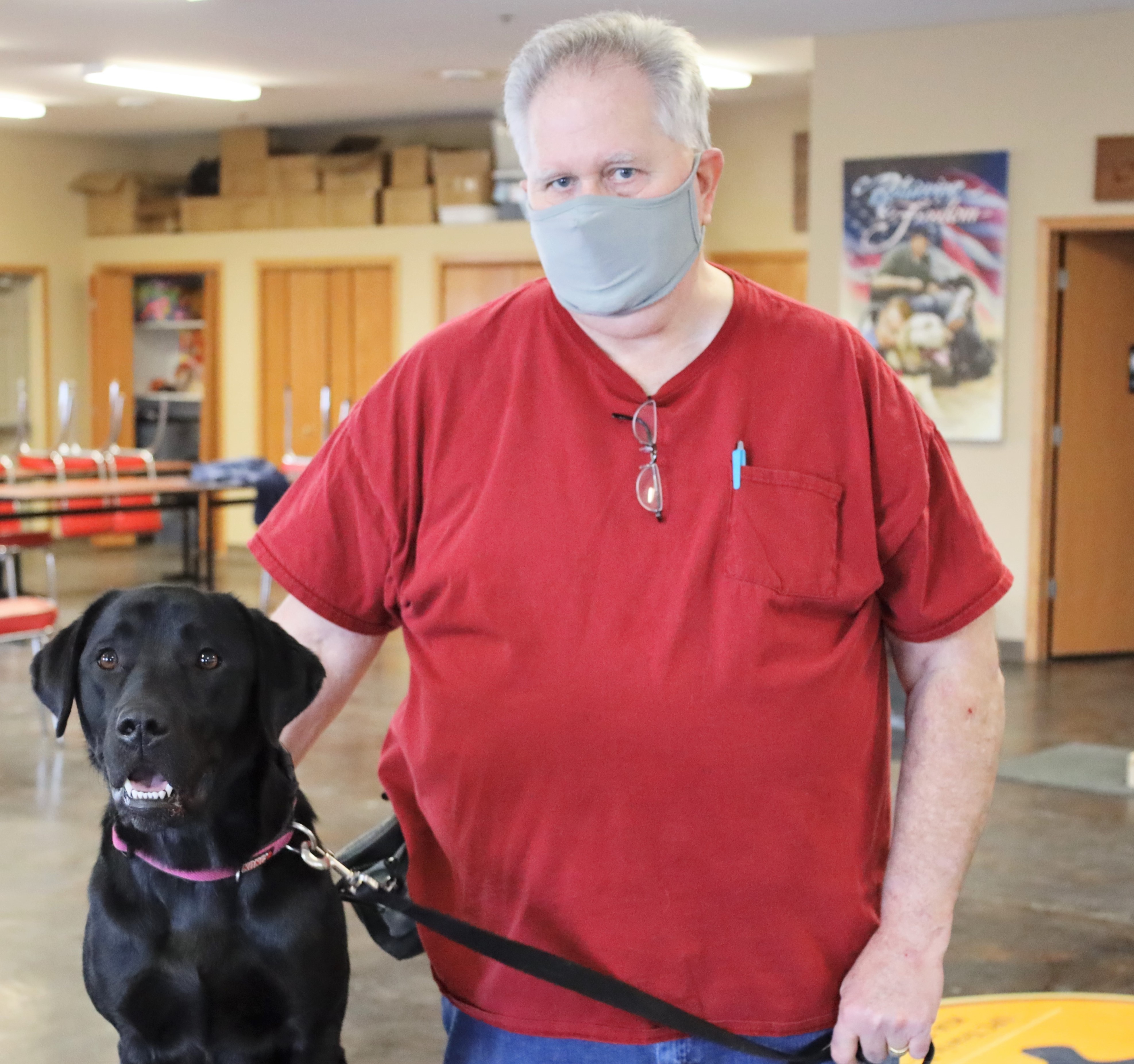 I joined the United States Navy after being drafted into the military in 1969 during the Vietnam War. I chose the Navy after my grandfather, who was also a Navy Veteran.
After being diagnosed with post-traumatic stress disorder (PTSD) later in life, my doctor and I determined together that a companion would be a great fit for my life. I was at a banquet and saw a veteran with his service dog. I asked where he had gotten it, which was how I found Retrieving Freedom.
Since training with service dogs at Retrieving Freedom, I have noticed myself impatiently waiting for the next training session. I always get excited to go and can't wait for the day that I have my dog officially by my side and can get on with living my life. What I hope to gain from having a service dog by my side is to have more self-control, especially with my emotions, to have less anxiety and get upset less frequently. A service dog will also help me pick up items off the floor and open doors.
Even though I was diagnosed with PTSD later in life, I have suffered from the symptoms of it since leaving the military. A service dog will help me live my life again, rather than just going through the motions. With your donation to Retrieving Freedom, you will help Veterans like me get their life-changing companions. Thank you for your support.