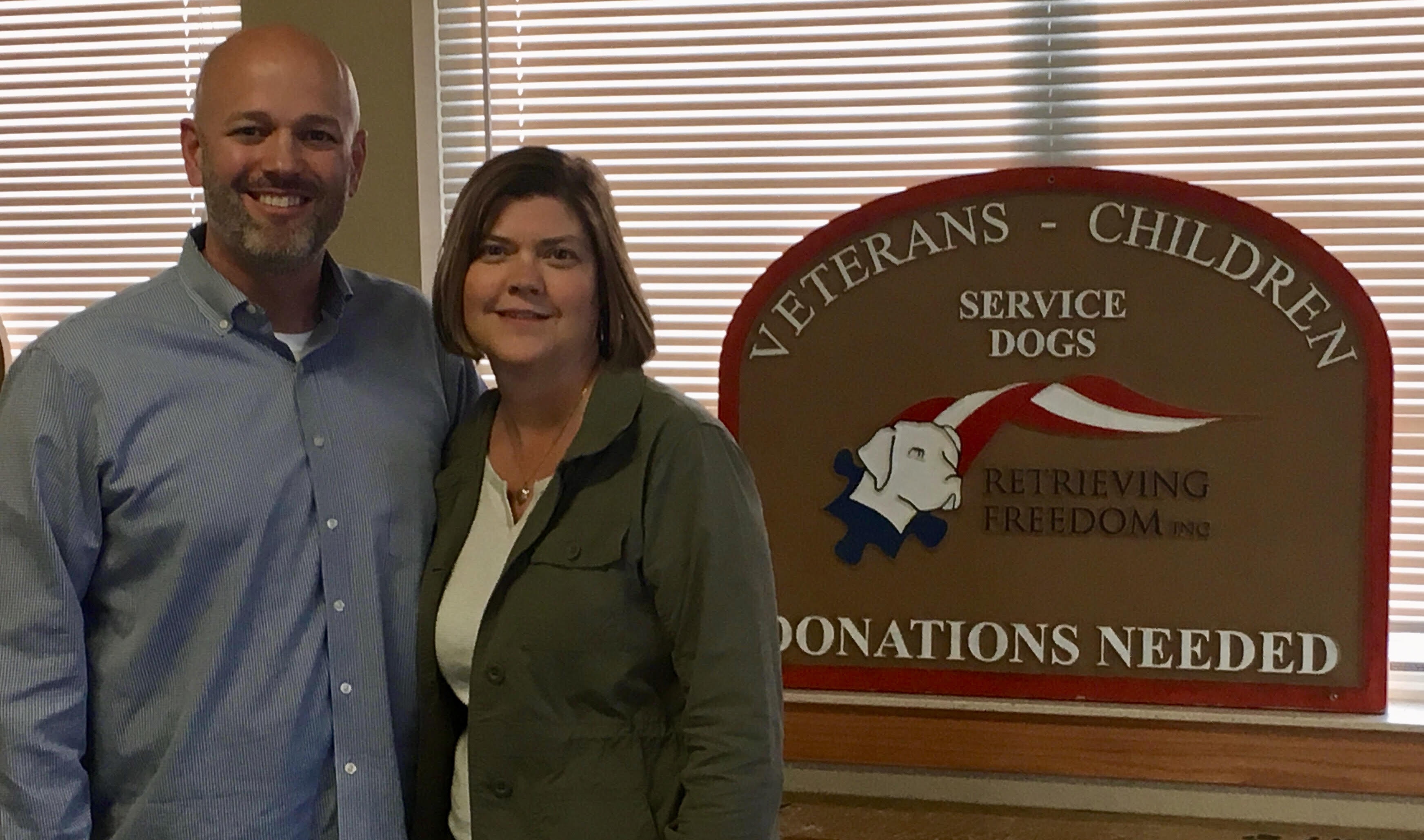 Retrieving Freedom Incorporated (RFI) is pleased to announce that Mike Lederle has been named the organization's first Executive Director. He will join the organization on April 30, 2018.
Prior to joining the RFI team, Lederle served in several roles at Columbia College in Columbia, Missouri as director of the Ousley Family Veterans Services Center and then utilized his expertise in higher education as director of the college's location in Rolla, Missouri.
A 27 year veteran of the Army National Guard and former sergeant in the Columbia Police Department, Lederle will be charged with facilitating growth and building of the structure of RFI.
"This is a tremendous opportunity for my family and I to join an organization that is truly in lock-step with one of my true passions; to help others," Lederle said. "Offering support through service dogs is the least we can do to provide comfort and encourage independence in each of our client's lives."
Currently, RFI has operations in Waverly, Iowa and Senatobia, Mississippi. RFI is in the process of completing a capital fundraising project and the construction of a training facility in Senatobia. Mike will be assisting in the completion of this project and will be leading RFI's expansion to the Sedalia, Missouri area.
Retrieving Freedom, Inc is a 501(c)3 nonprofit organization that trains and places quality service dogs with wounded veterans, children with autism and individuals with type 1 diabetes to allow a new degree of independence in their partners' lives. The unconditional love of a highly skilled service dog can become an invaluable tool for these recipients to excel in their environments. Learn more at www.retrievingfreedom.org