Stage 1 Introduction
Hi, my name is Ricky. I am proud to have been selected to enter into the Retrieving Freedom training program. I was donated to RFI from the Morgan Family & Ensley Family. During this stage of training I will be spending approximately 8 months with my new volunteer foster, Brian & Ginger.
During this time I will learn the basics of citizenship, public behavior, and basic obedience. I understand that it takes a very special dog to complete the program, as there is a high standard to become an official service dog at Retrieving Freedom. I am aware that I may be one of the dogs whose purpose is outside of service work so I will be updating my profile on a monthly basis for all who would like to follow my journey through the program.
November 2019 - 2 MONTHs old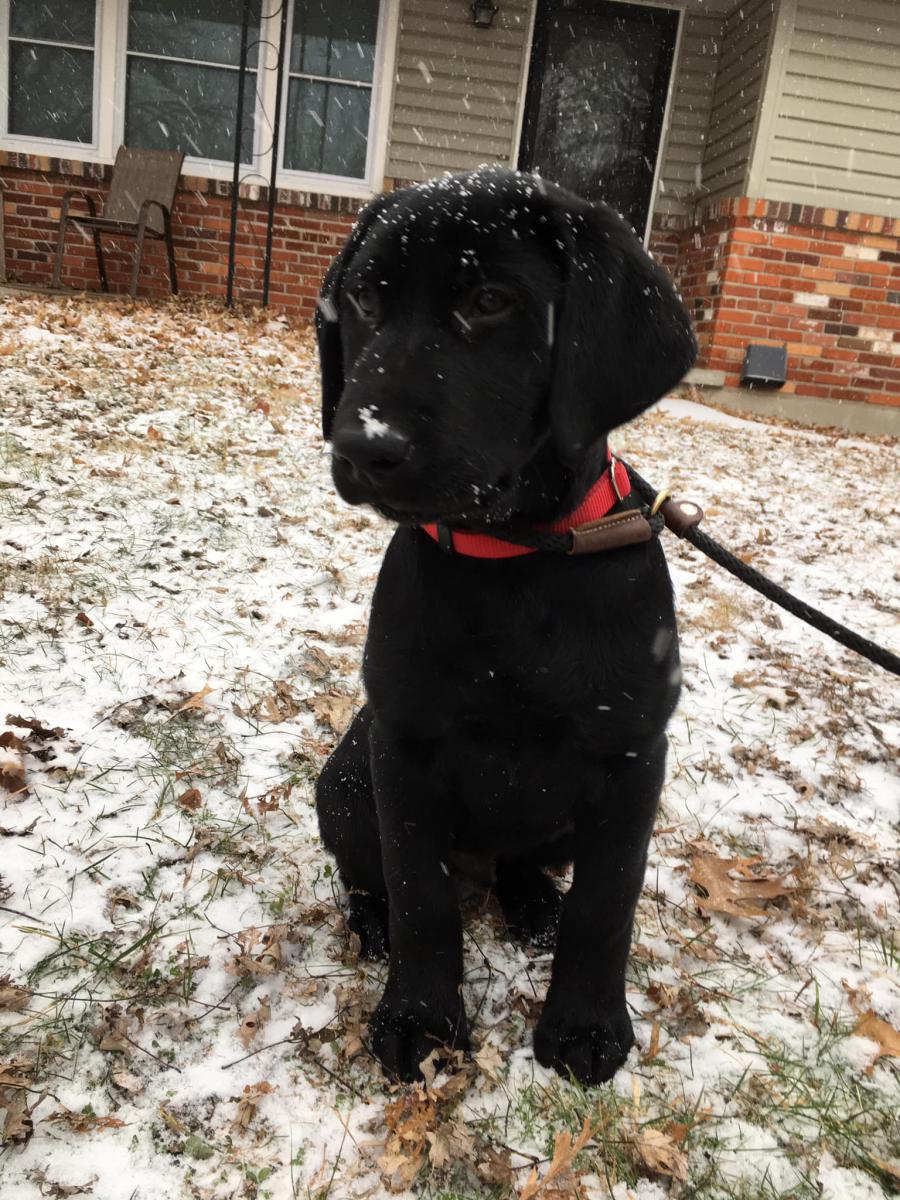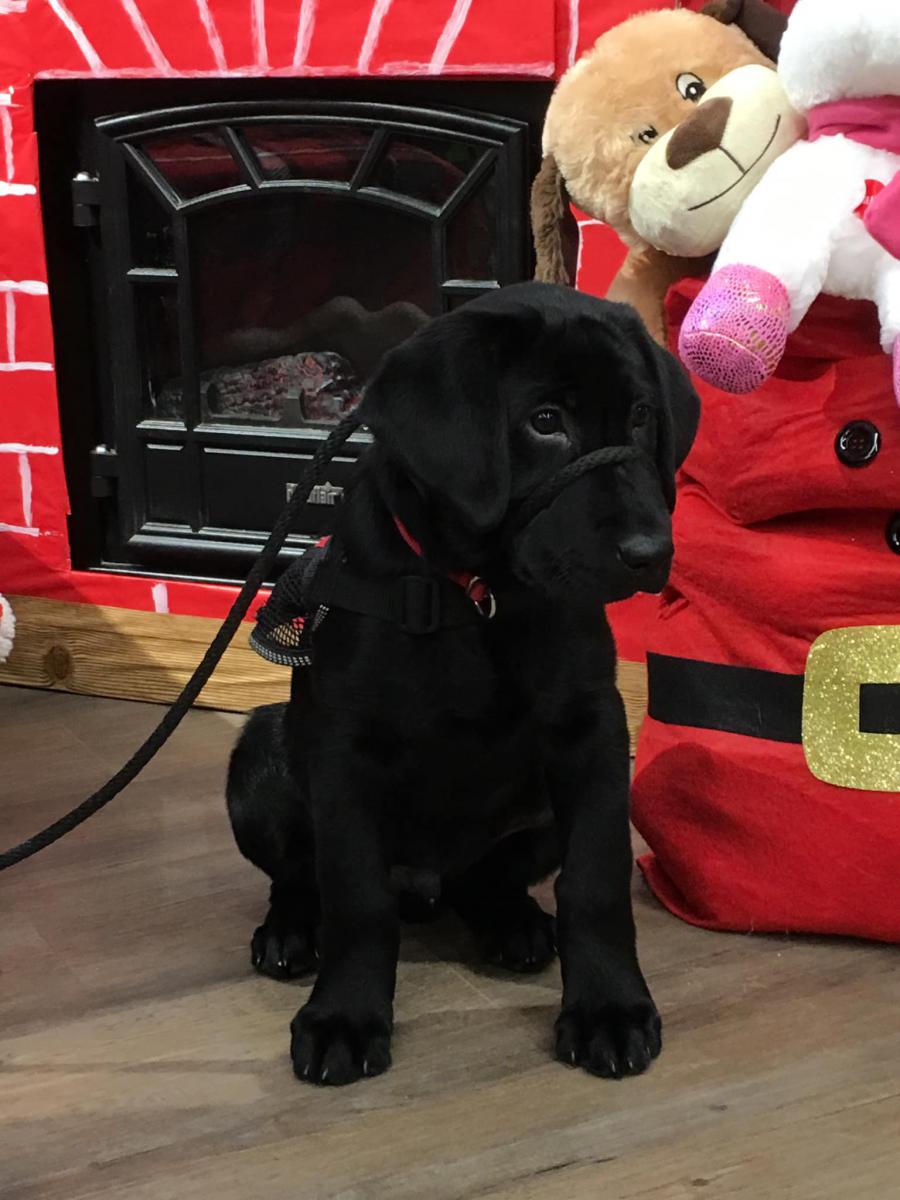 I was super excited to meet my new foster family this month! They are just as excited to teach me all I need to know throughout this process, so I can advance in my training and hopefully become a service dog someday! I was able to experience my first snow. It was weird and cold at first, but I got used to it!
February 2020 - 5 months old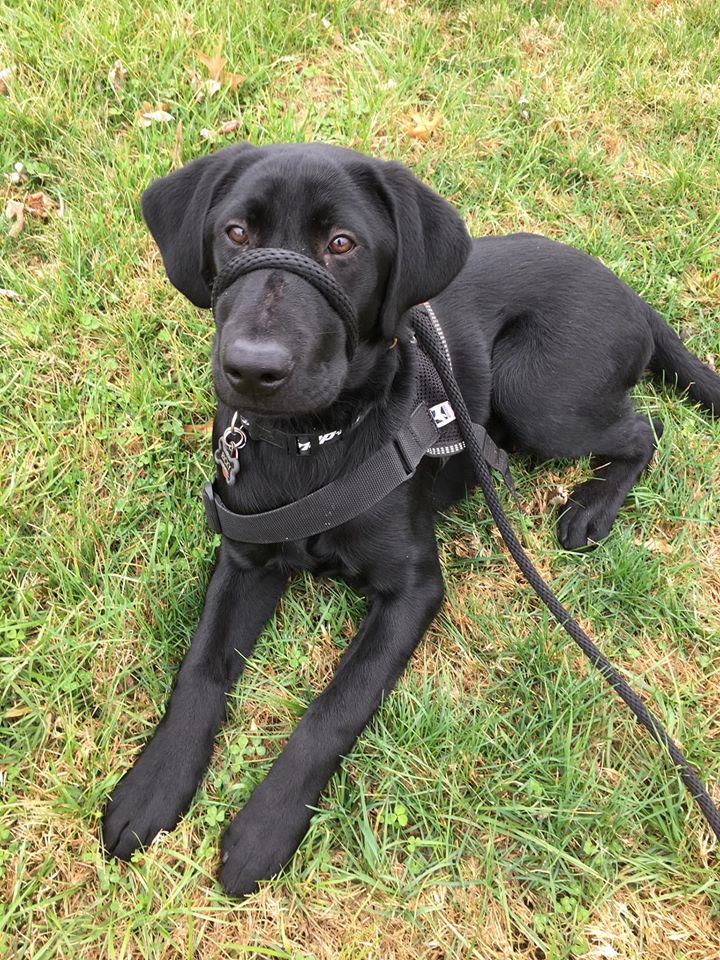 I am getting big! Everyone tells me how handsome I am. This photo shows how well I have mastered eye contact with my handler.
March 2020 - 6 months old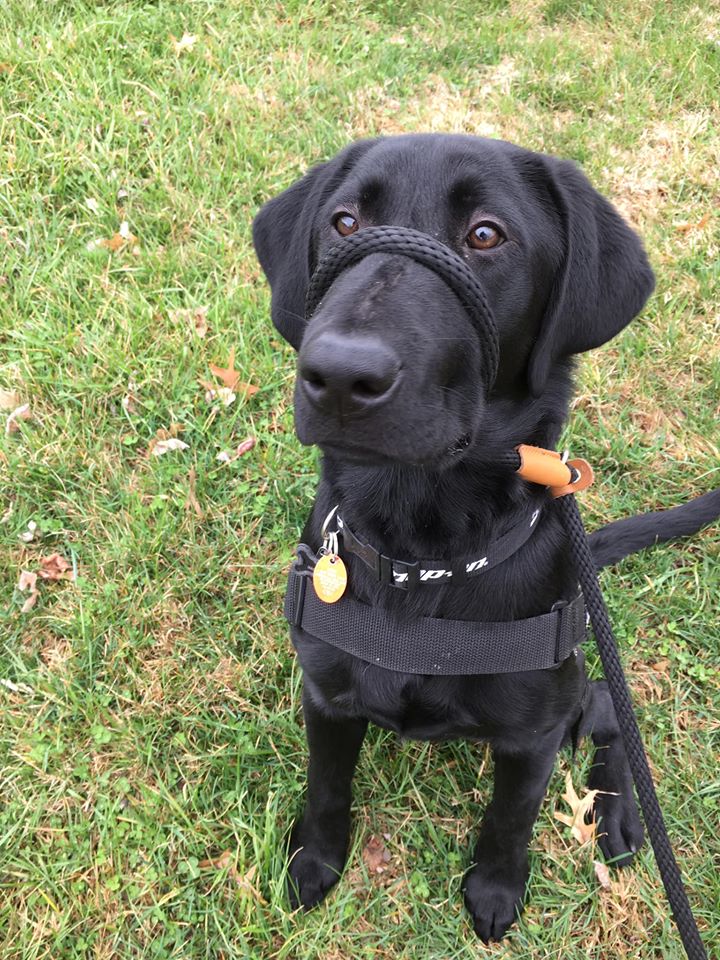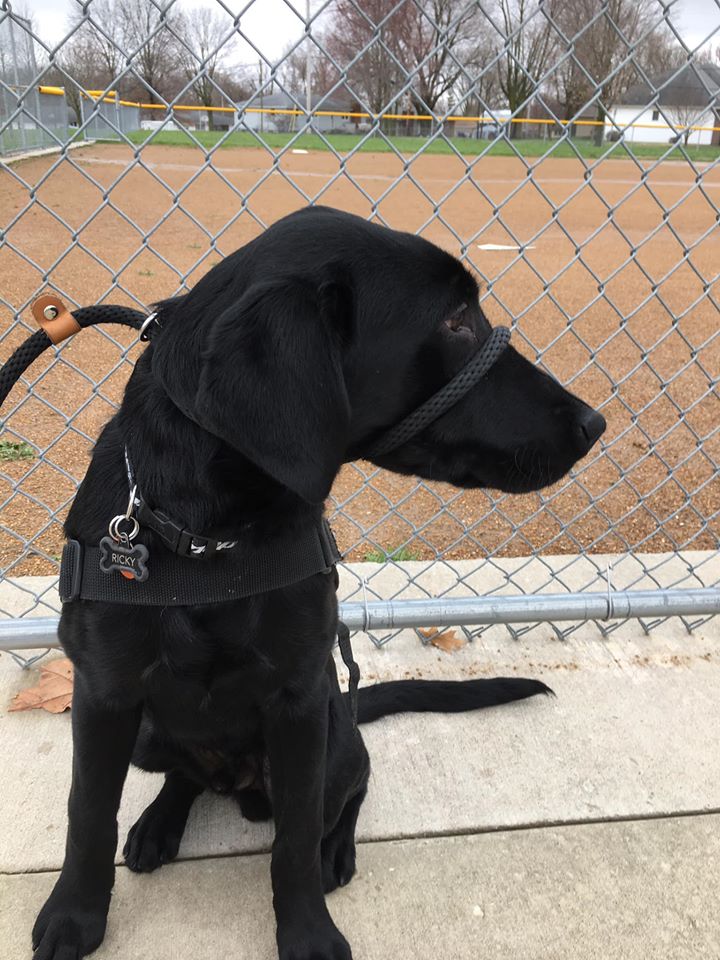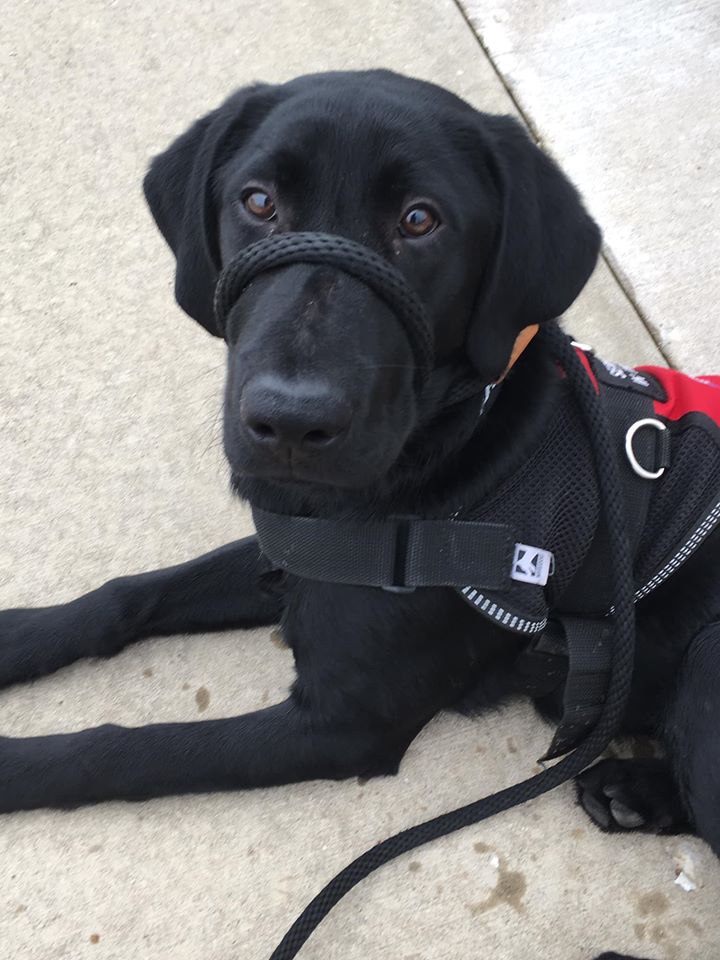 I'm doing great at understanding that when my vest is on, I'm in work mode. I have to ignore distractions and give my full attention to my handler. When that vest comes off, though, it's a whole different story! I love to play.
July 2020 - 10 months old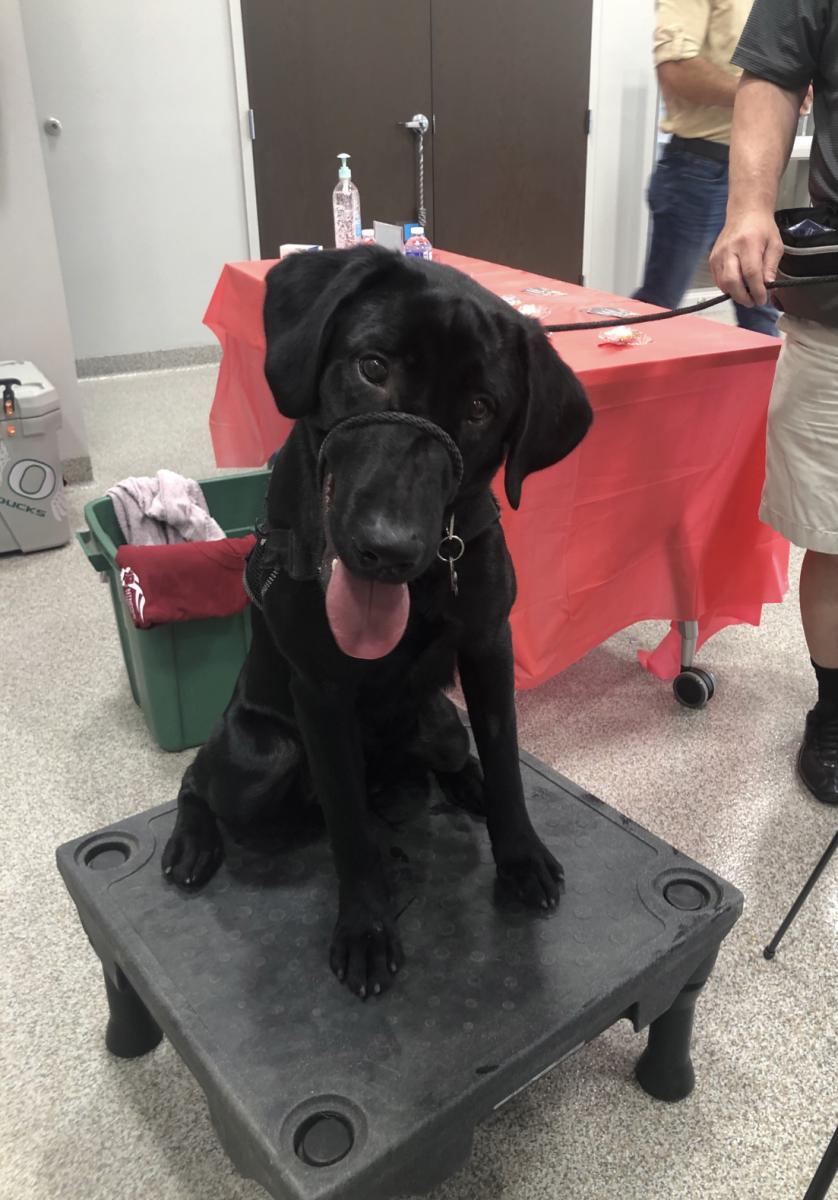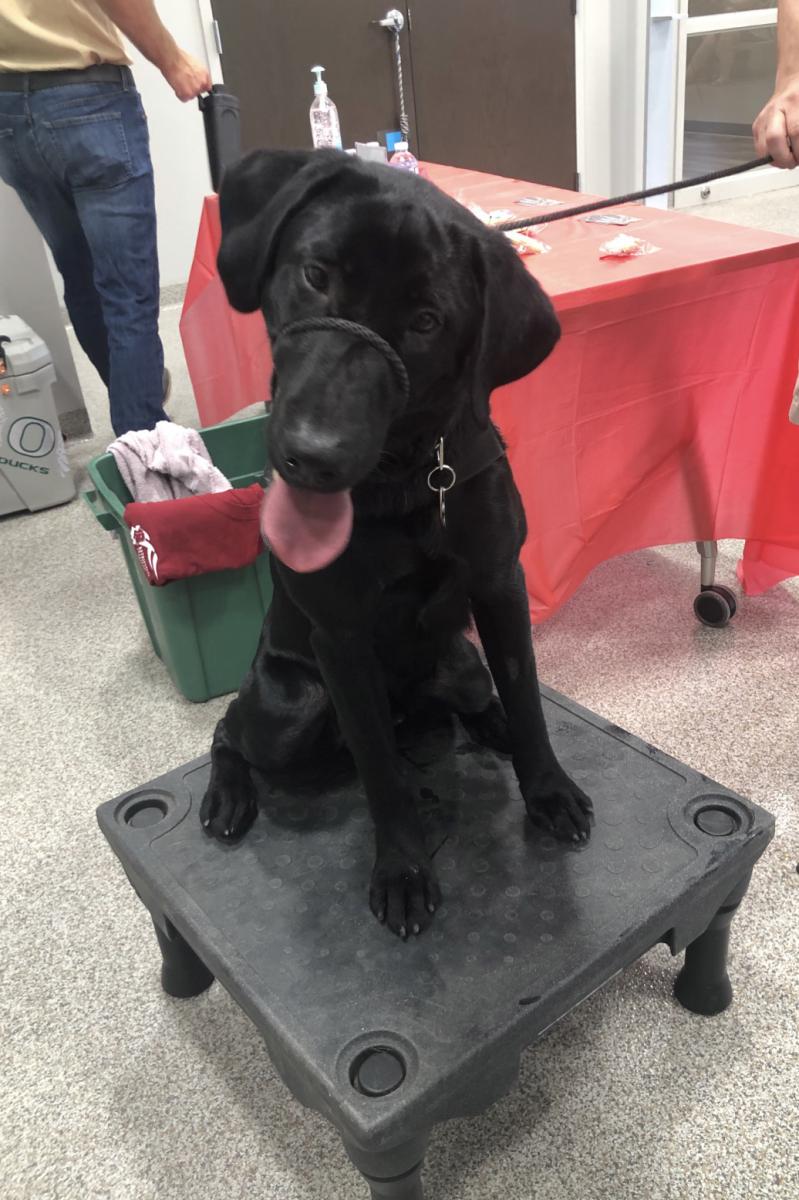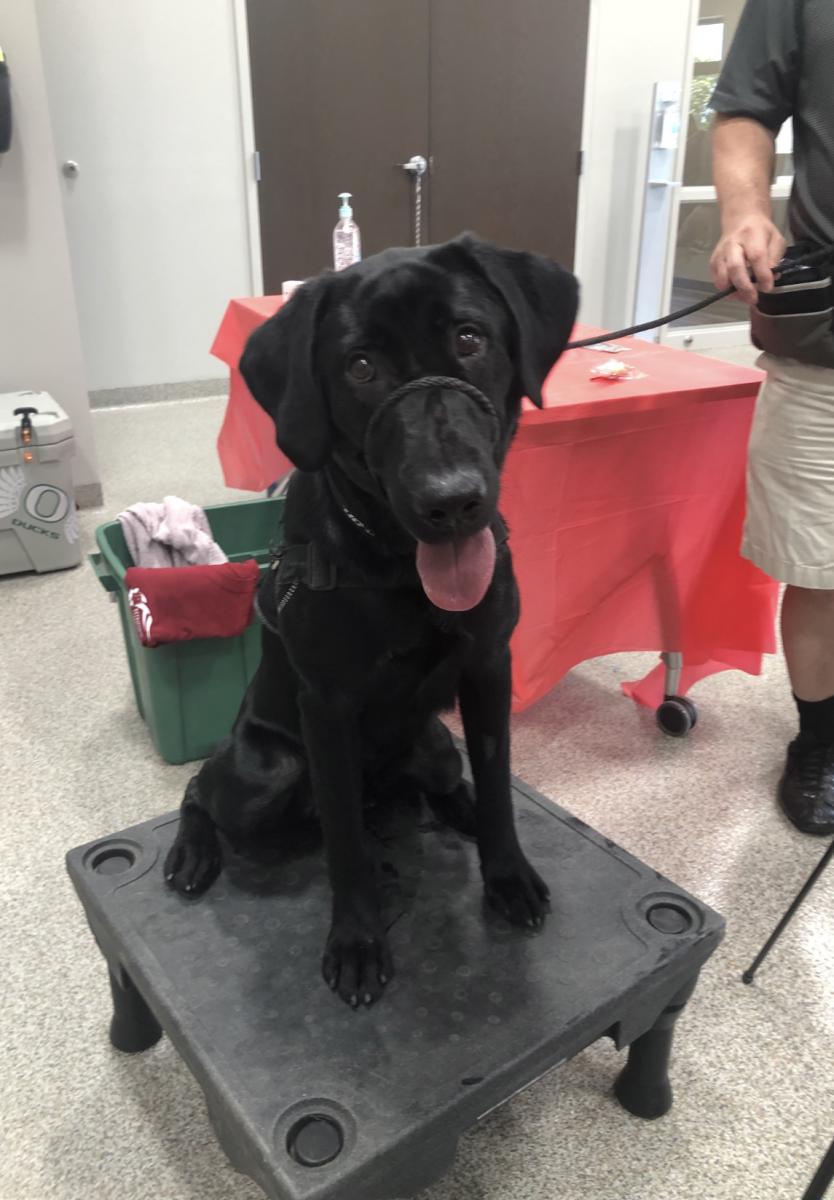 I am getting so tall! I spent a Saturday this month at the new RFI facility in Missouri for their Grand Opening event. I behaved myself around all of the other dogs.