Located in central Iowa, Madrid is home to about 2,500 people. Of those who call Madrid home, many are proud veterans. The local VFW Auxiliary Post 5060 first visited Retrieving Freedom in August 2018, watching a veteran training day and meeting some veteran recipients of service dogs. They also donated $1,500 - which was just the beginning of their fundraising efforts.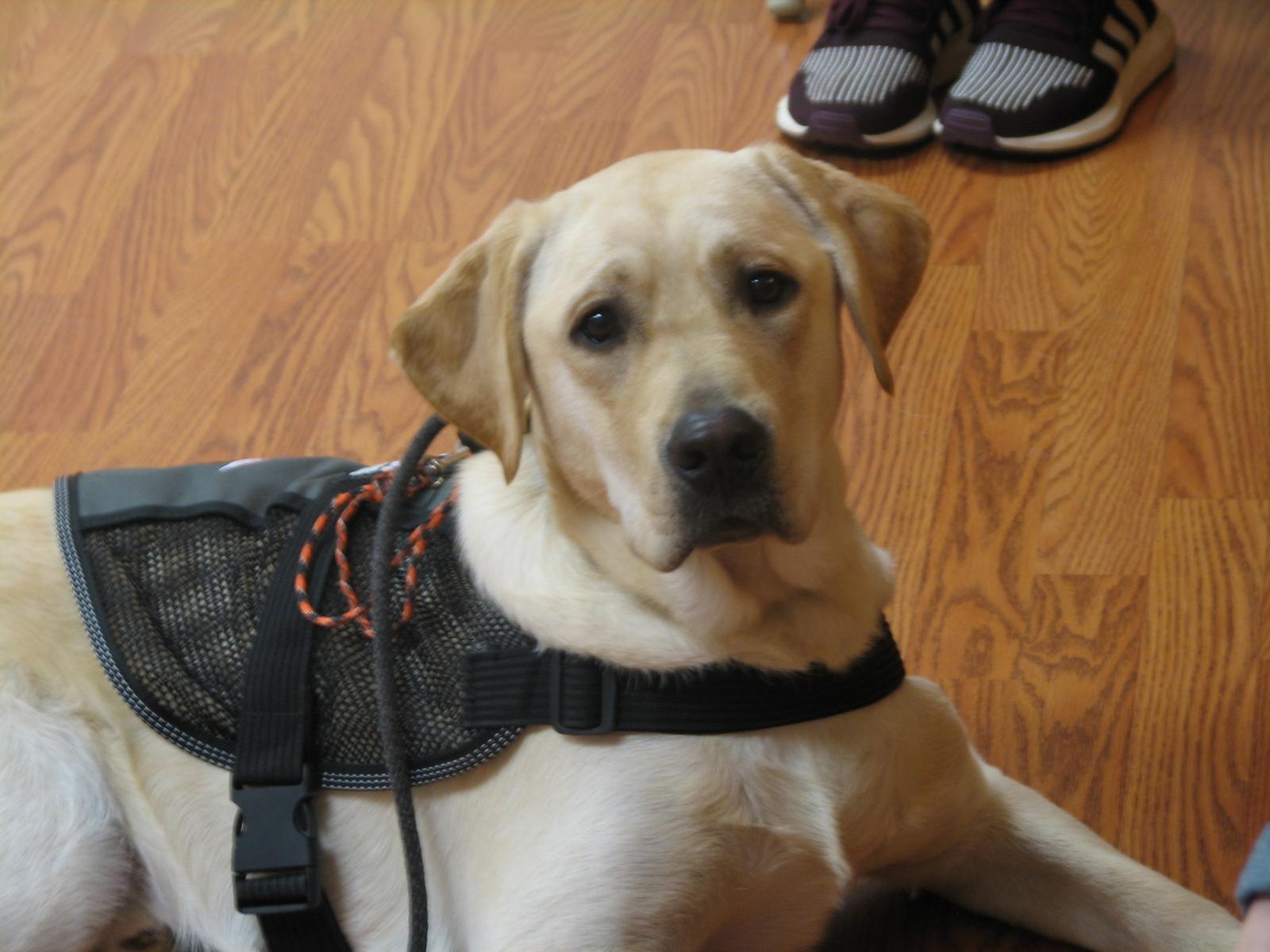 They continued fundraising and spreading awareness about Retrieving Freedom and service dogs for the next several months. In October of 2019, Iowa Unit Director Keegan Birkicht visited the local post in Madrid. She had service dog in training "TD" with her, and together they shared stories about how service dogs help people for over an hour.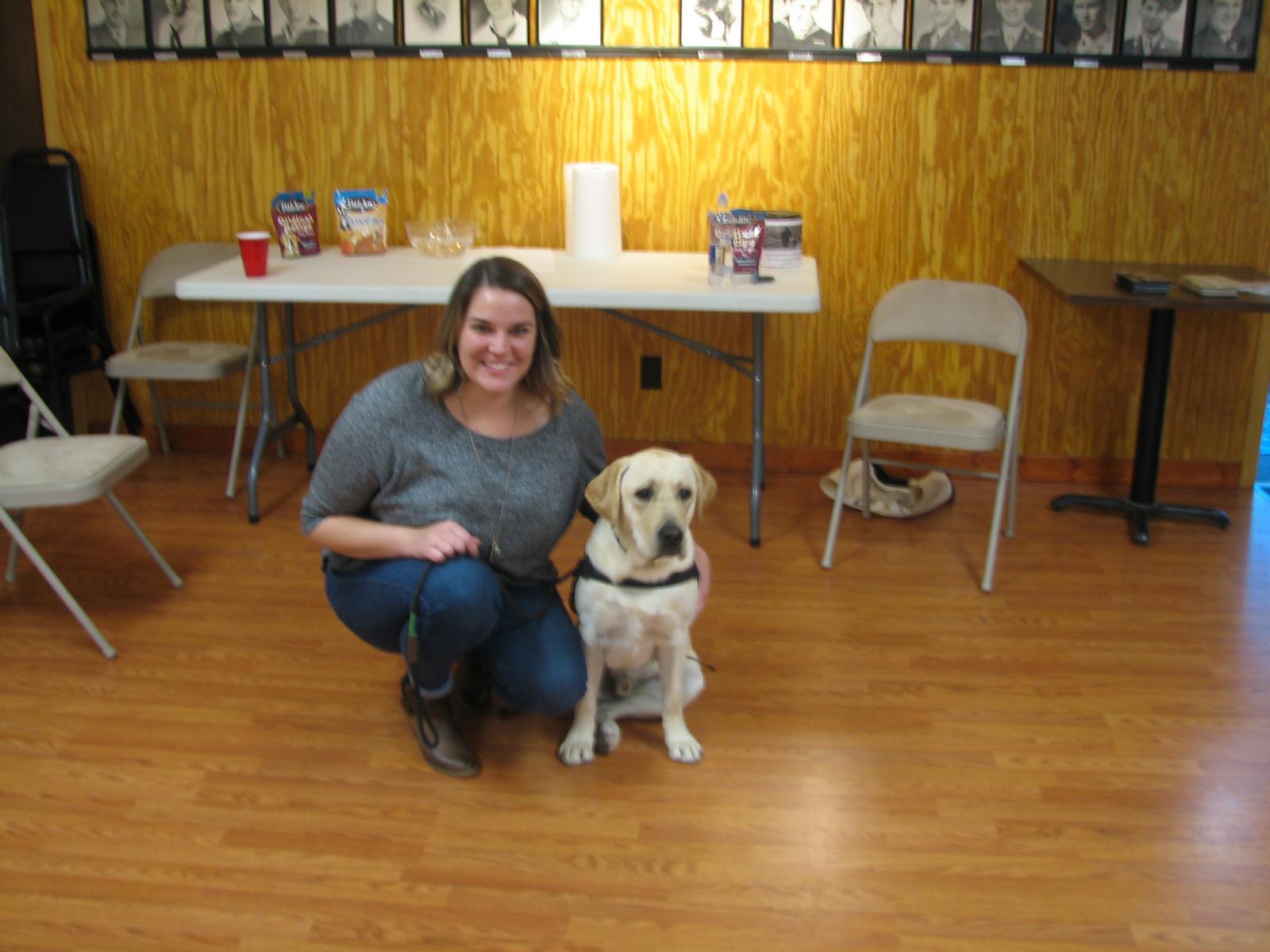 Attendees were able to ask questions, witness some tasks/commands, and meet TD at the end. The VFW Auxiliary Post 5060 also presented a check of $4,000 - wow!
The community had also been raising money in memory of a local veteran who had recently passed away. That money was donated to Retrieving Freedom as well, in order to help more veterans.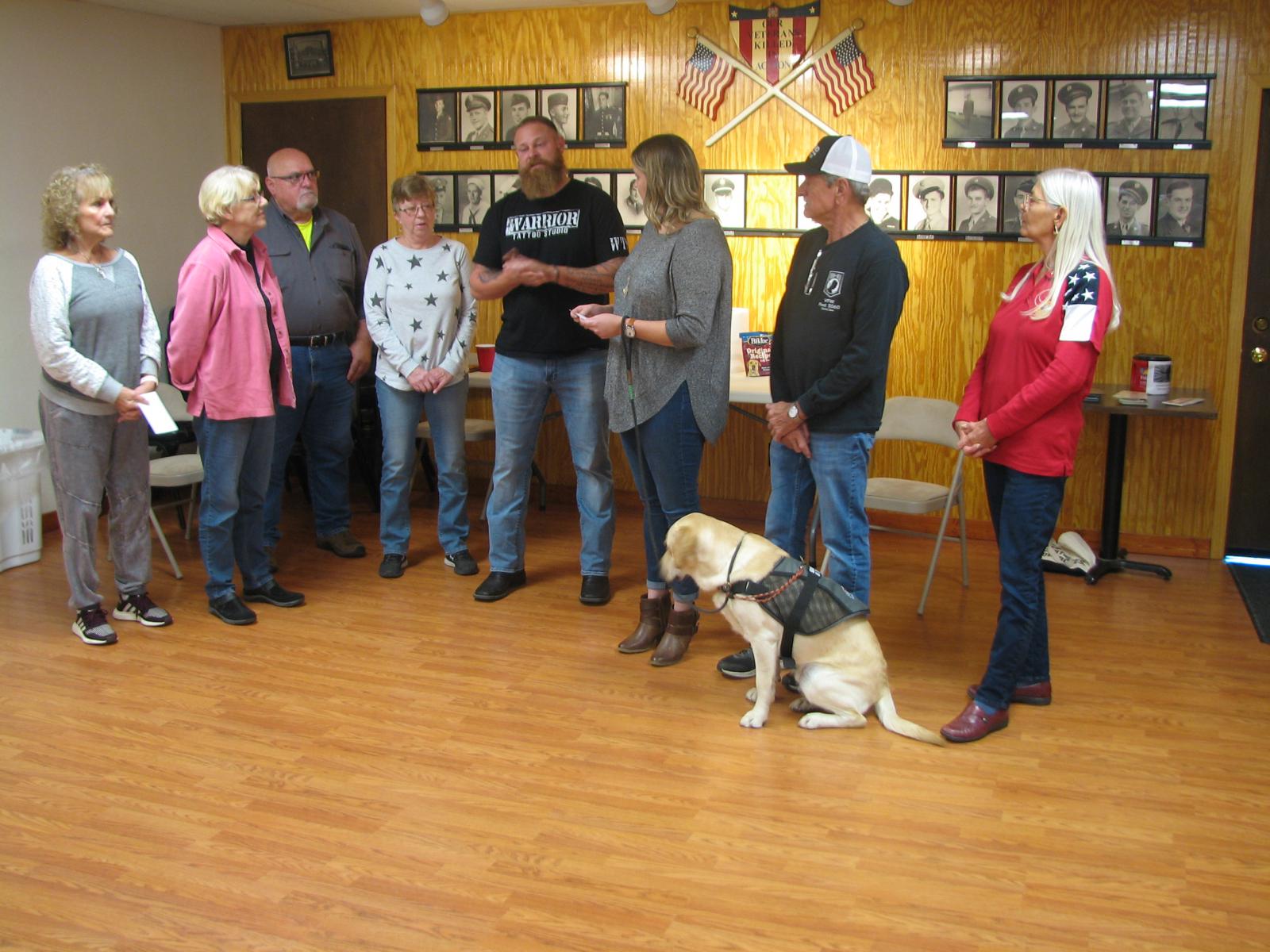 To date, VFW Auxiliary Post 5060 has donated more than $8,000 to Retrieving Freedom! VFW Auxiliary President Post 5060 Nancy Zenor said, "Everyone was impressed with [Keegan's] presentation and so happy to learn about the work done at Retrieving Freedom."
From everyone at Retrieving Freedom, THANK YOU Post 5060 and the community of Madrid for your continued support!