Stage 3 Introduction
With over a year of training and hard work, I received notification of my acceptance into the stage 3 training course! This is the final stage of training for me to become a placed service dog with a veteran with a disability or a child with autism. During this stage I will begin to meet potential recipients, learn final training tasks, finish up with my role in the impact programs, and complete the one-hundred hours of one on one training with a recipient. This stage is a 4 to 6 month process before my placement and I understand that there is still a chance that I might not complete this stage due to health or performance issues. I can't wait to tell you about my first visits with potential recipients, trips to public with my handlers, and other highlights from my stage 3 training.
January 2020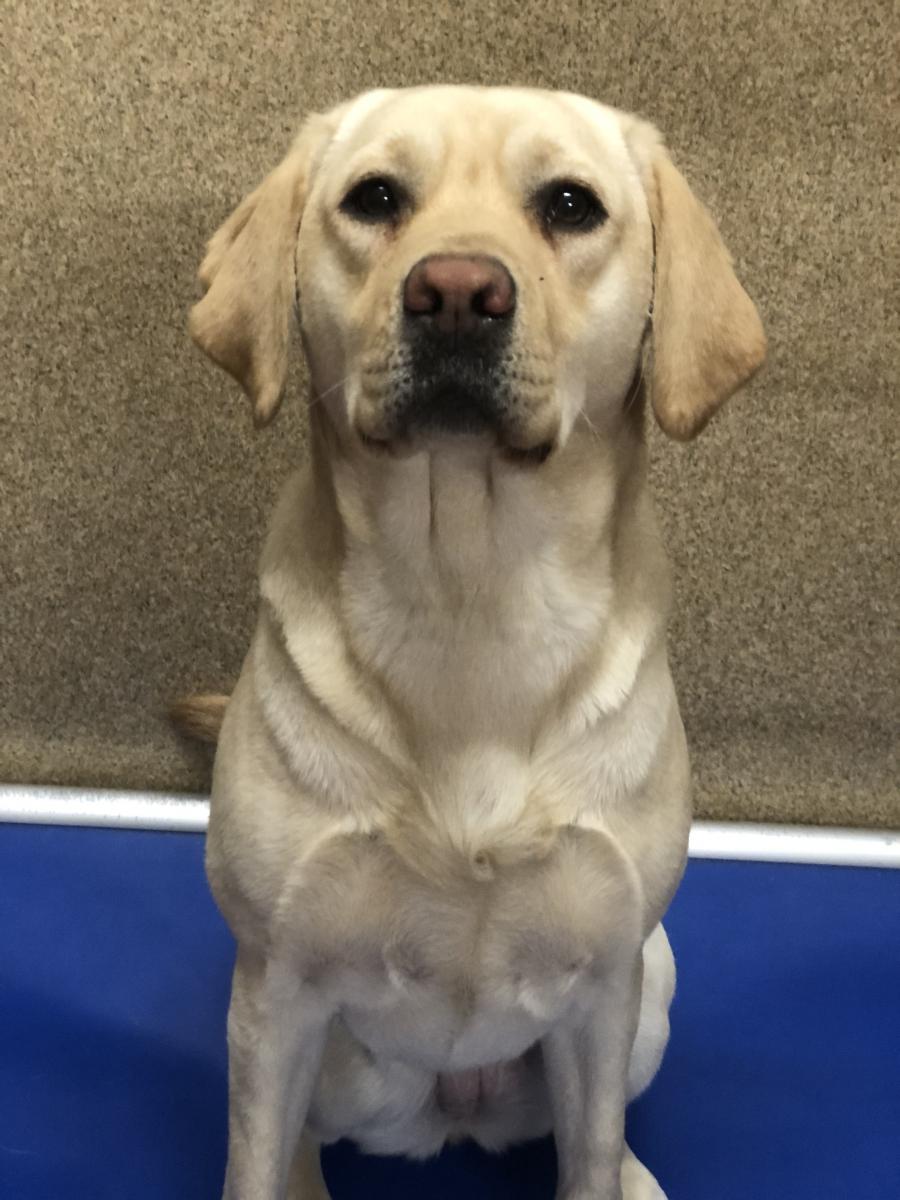 I celebrated my second birthday this month! That means I am so close to being placed as an official service dog with Retrieving Freedom. I have almost completed my task training and am just waiting for the perfect match to come along and be the reasoning behind all this hard work.
Stage 2 Introduction
Wahoo!! I have officially been entered into stage 2 training, and I am so excited! Over the past 8 months I have had the opportunity to see the RFI mission first hand and can't wait to dig deeper in the mission of changing lives through my training for veterans with disabilities and children with autism. This training stage will be another 8 months of working within the Retrieving Freedom Impact Programs. Currently, these impact programs include working with college students, at-risk teens, summer campers, inmates, and elementary school students. Follow me through this stage learning how I continue to make an impact!
January 2019
I started my stage 2 training at Central Mississippi Correctional Facility (CMCF) to further my task training. The trainers at RFI say I'll be a good fit for a veteran in the future, so from now on my tasks will be veteran-focused.
November 2019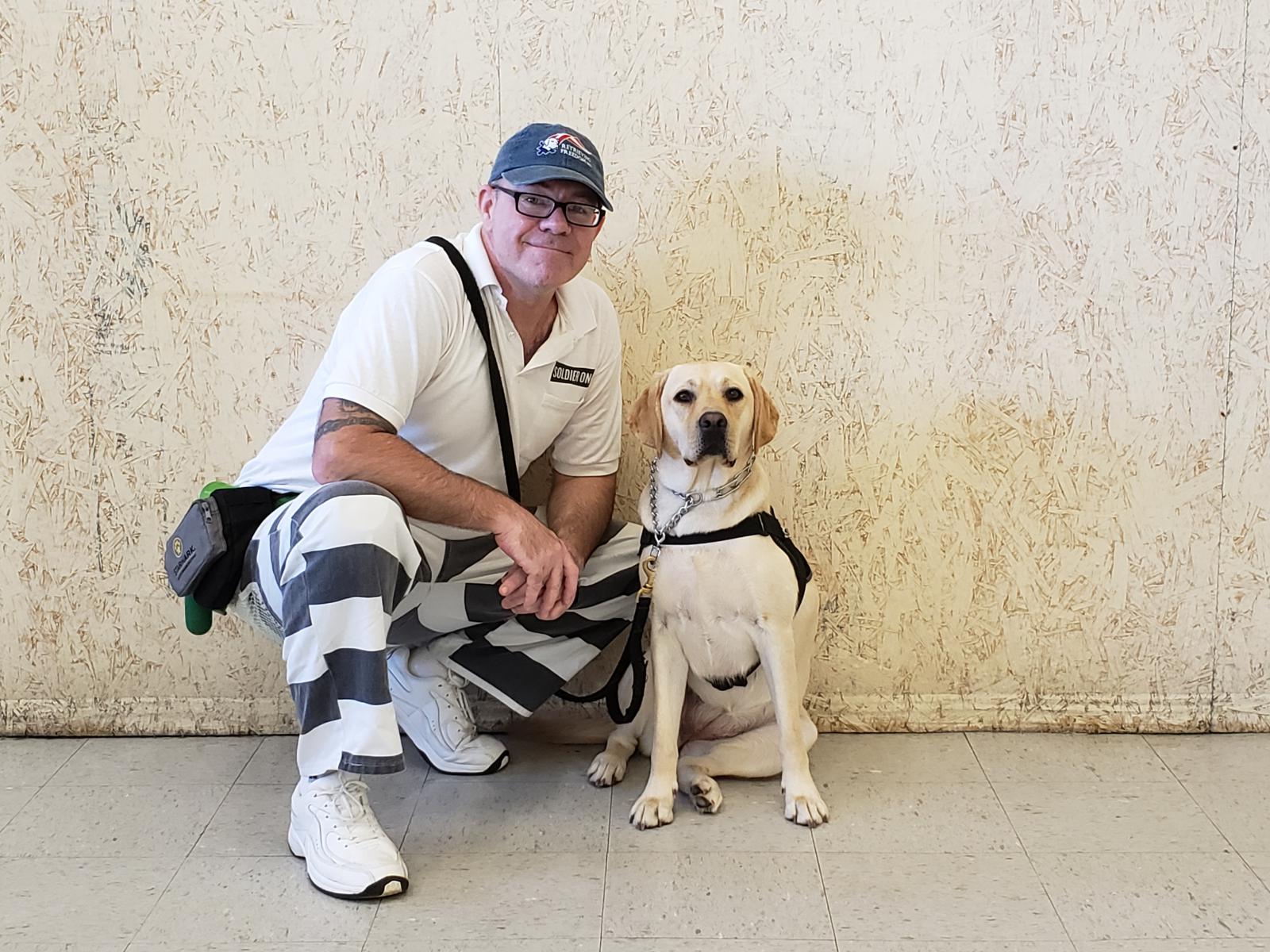 After an evaluation by the RFI trainers, a decision has been made that I'm ready to move on to stage 3 of my training. Yippee! I'll miss my handlers at CMCF and I am so thankful for all they've taught me over the last few months!
Stage 1 Introduction
Hello, my name is Zoey. I received my name from the generous donation of Zoetis. I am proud to have been selected to enter into the Retrieving Freedom training program. My parents are Addie (Lori L.) and Dewey (Ridgeview Labradors). During this stage of training I will be spending approximately 8 months with the Iowa Medical and Classification Center (IMCC) being trained by an inmate. Throughout stage 1 training, I will learn the basics of citizenship, public behavior, and basic obedience. I understand that it takes a very special dog to complete the program as there is a high standard to become an official service dog. I am aware that I may be one of the dogs whose purpose is outside of service work, so I will be updating my profile on a monthly basis for all who would like to follow my journey through the program.
March 2018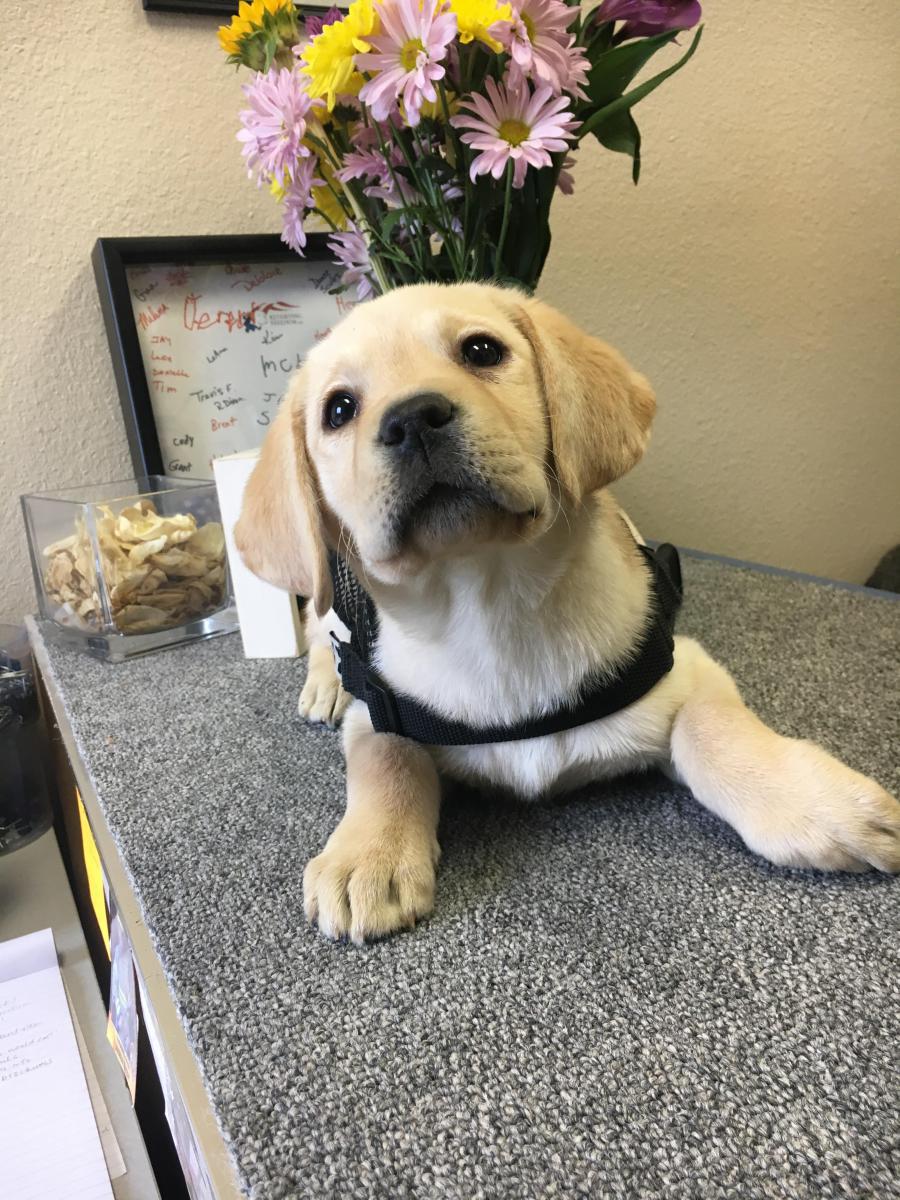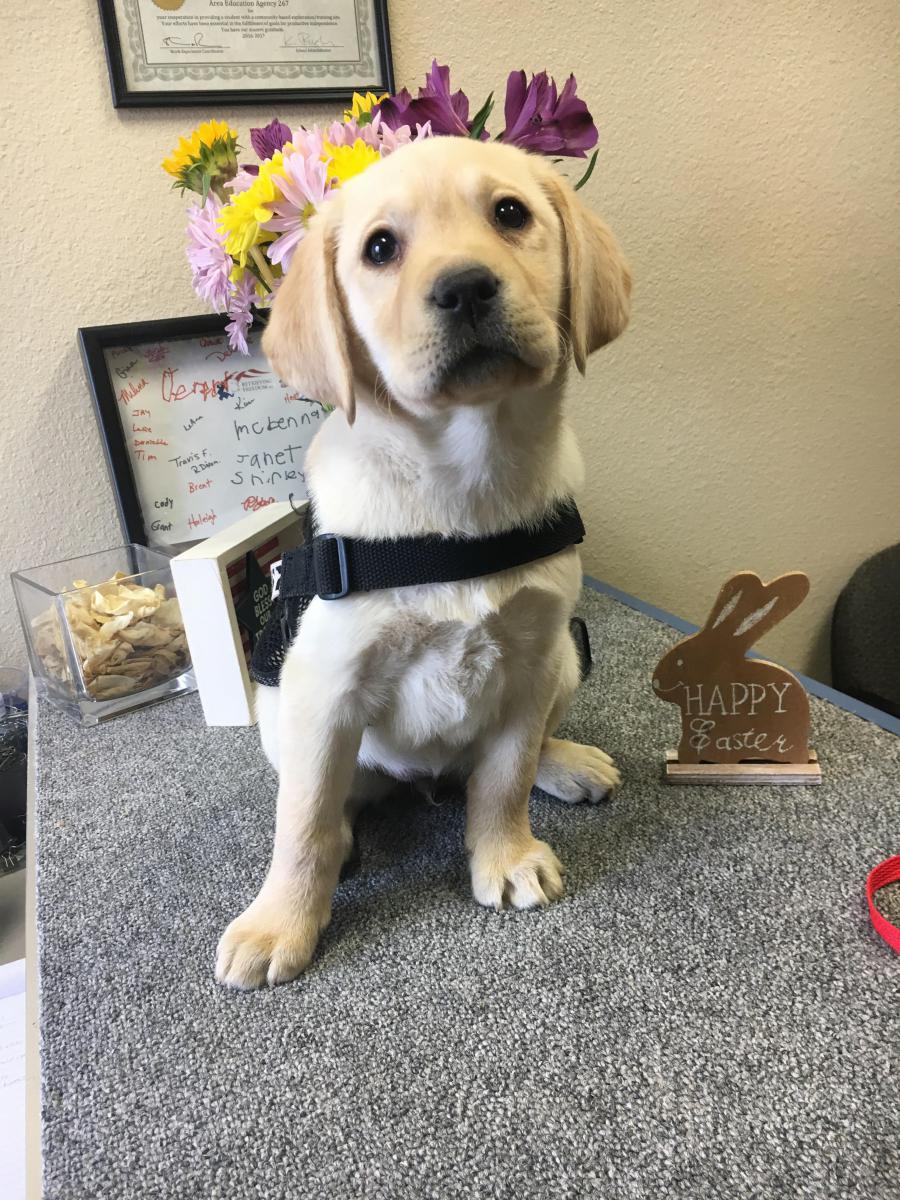 I am ready to enter training! Today I got fitted for my first puppy service dog in training vest. I'm excited to spend the first couple weeks of my training with my volunteer foster home, Jenna Kyhl.
April 2018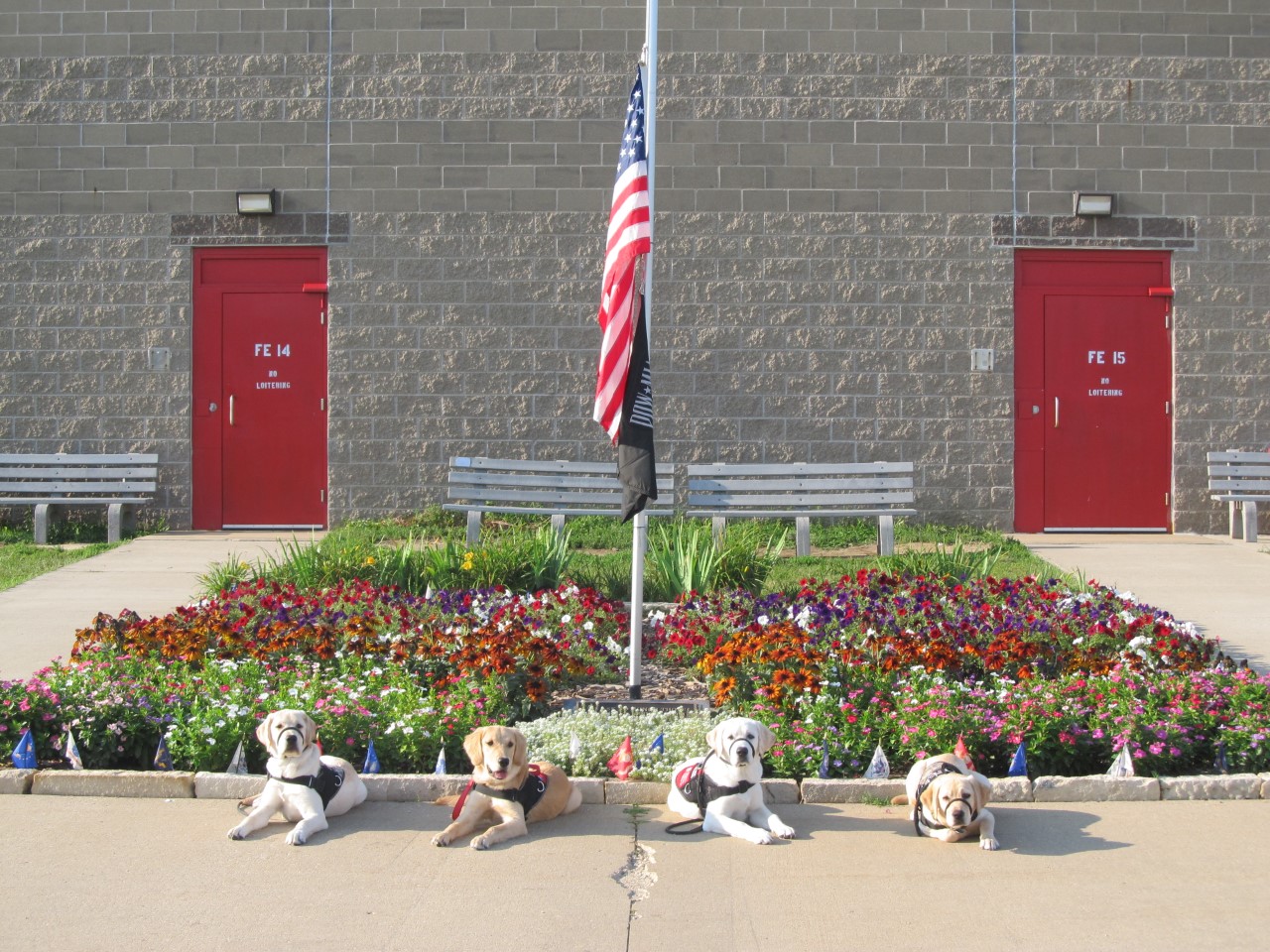 (Zoey is pictured on the far right)
Jenna got attached to me pretty quickly; probably because I'm such a good girl! But she knew from the beginning that our time together was temporary, and it's time for me to go to IMCC! I can't wait to meet my new handler.
June 2018
I have been spending the first couple of months here getting used to my handler and learning basic obedience. Soon, I will begin weekend trips into public with a volunteer weekend foster home!
July 2018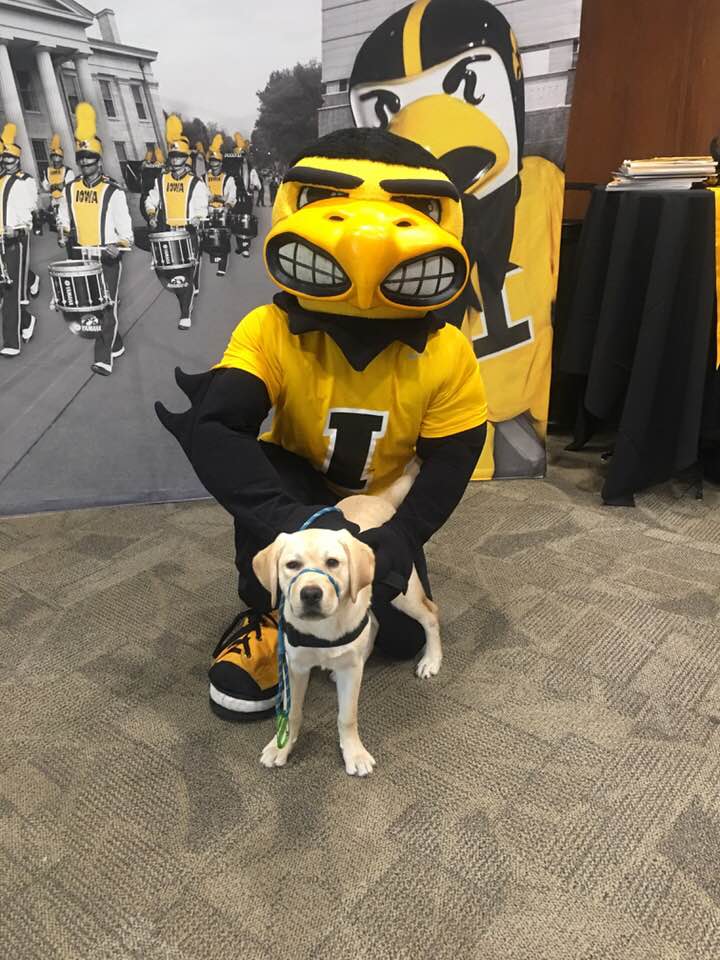 How fun, my weekend foster home spends a lot of time on the University of Iowa campus! I have had so many great experiences here already to help with my training. I'm learning to avoid distractions and stay focused on my handler.