Retrieving Freedom depends on your support to help us train and place these dogs to allow a new degree of independence in the lives of our recipients. Here's how you can help us continue our mission of helping others.
Ways to donate
Service Dogs
Volunteer!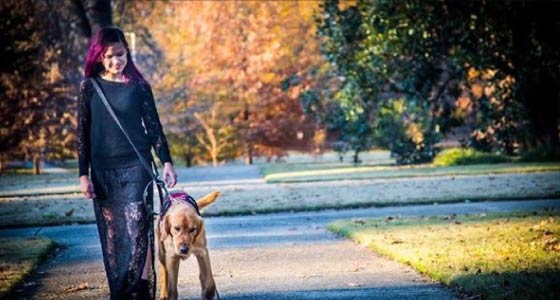 Whether you're a veteran, an individual who has diabetes, or you have a child living with autism, Retrieving Freedom can train a service dog to help. Learn more about how you can apply for a service dog.
Apply for a service dog
Attend an upcoming event
Hi-Five!
RFI's Success Stories
By Matthew Miller

Growing up my favorite color was camouflage, to my mother's dismay. Compromises were made; for school pictures I was allowed to wear camo pants,...

After 37 years of living with Type 1 Diabetes, I developed hyperglycemia unawareness (being unaware of low blood sugars). Incidents happened due to low blood sugar and...
Foster a Puppy for a Recipient

You can help raise a puppy that will help someone who needs a service dog in the future.

Learn More

Learn About Our Service Dogs

RFI has service dogs for veterans, children with autism and people living with diabetes.

Learn More
Recent News
Arkansas State Lambda Chi Chapter Raises ...

Thanks to the Iota-Theta Zeta of Lambda Chi Alpha at Arkansas State University, army veteran David Hudson will ...

Thank You Rydell Chevrolet

For the past three years, Rydell Chevrolet, has sponsored RFI in their annual car show. All of the proceeds ...
Upcoming Events
Fall Graduation!

Joins us Saturday October 1st for our Fall graduation! The event will take place at the GLISEvent Hall in Senatobia, ...

Flaughless 5k in October

The Flaughless 5K was started in 2012 in memory of Dan Flaugh, a lifelong Vinton resident and former US Army ...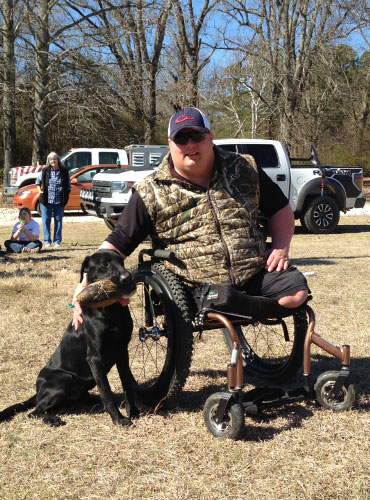 Where Some See Limitations,
We Bring Opportunities
Our goal at Retrieving Freedom is to place and match completely trained assistance dogs with a level of commitment to recipients that is second to none! As strong as our desire is to train the best service dogs, that's only one component. The other part comes from the connection between the dog and the recipient.
Get to Know Retrieving Freedom