Please give support to Retrieving Freedom, Inc. - We can always use your help!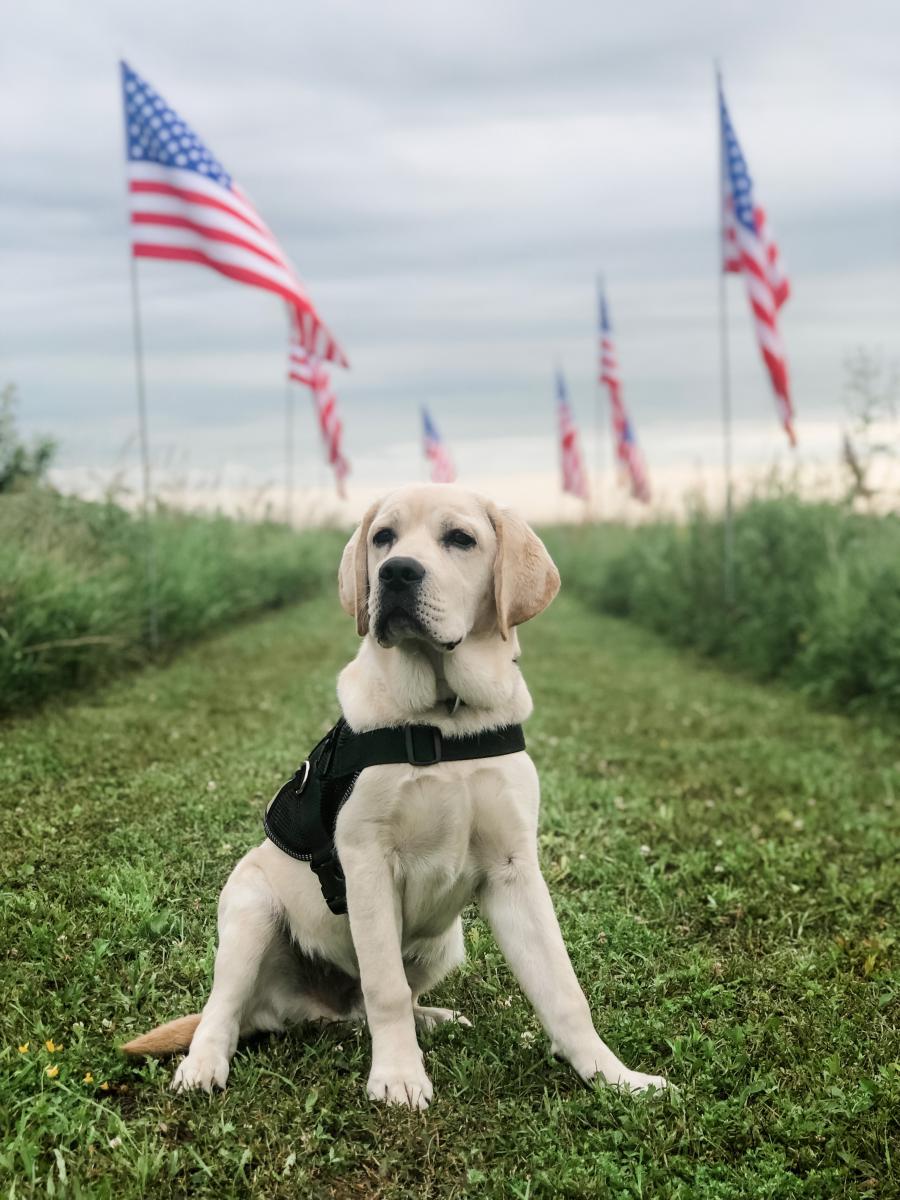 Producing and placing the best possible service dogs is expensive! Contributions are needed to help cover these costs. We are striving to increase production while maintaining the highest degree of quality in our service dogs.
Monetary contributions are the number one need, but there are other forms of assistance that help us fulfill our important mission. We would love to create a custom donation with you! Contact us at [email protected] to discuss the possibilities.
Several Ways You can Make a Difference
Planned Giving
Where there's a will, there's a way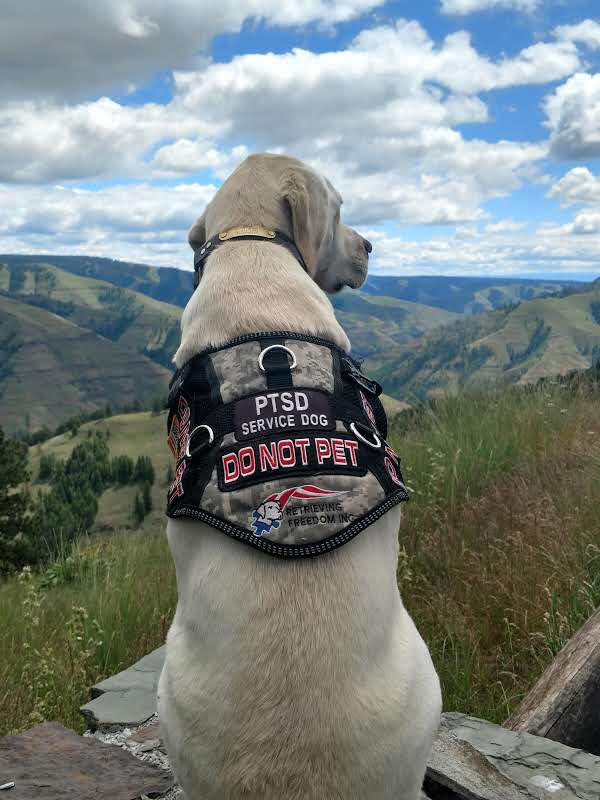 At Retrieving Freedom, Inc., we depend on your support to help us train and place dogs to allow a new degree of independence in the lives of their recipients. There are many ways you can help by donating, one being through your will. Download a PDF for examples and more information on how to donate through your will:
Legacy Estate Gifts
Continuing a family legacy can be an exciting look into the future for those interested in planning their giving. Your legacy gift to our mission will change lives through the training and placement of service dogs for Veterans with disabilities and children with Autism.
Operational Legacy Gifts
$100,000 — FULL FIVE GIFT
This gift provides Retrieving Freedom the opportunity to whelp an entire litter of puppies from one of our breeding females.
5 puppies start into the organization to become service dogs
Covers housing, food, veterinary costs, and impact training programs — 5 dogs going through the program
Final placement of the dogs who make the grade of becoming a service dog with disabled veterans and children with autism

You will receive naming rights on all 5 puppies that will carry on for their entire lives
$250,000 — FULL FACILITY GIFT
This gift provides a Retrieving Freedom facility with 25% of the total operational needs to raise, train, and place an entire group of service dogs for one calendar year.
Combines your efforts with current donors to provide 6-10 service dogs for disabled veterans and children with autism
Naming rights on that calendar year's large event and graduation ceremony establishing your legacy gift as the driving factor for that year's successful placements
Option to name up to 10 service dogs in training entering the program throughout that calendar year
Capacity Building Legacy Gifts
The extent of the capacity building can be determined by the level of the gift, starting at $50,000. Options for consideration:
Adding an additional trainer
Designing a new impact service program for educational purposes i.e correctional facilities, at-risk teens, elementary students
Research on service dogs specifically regarding veterans, children with autism
Capital Legacy Gifts
Capital Legacy Gifts can begin at any amount over $5,000 with no cap. These gifts will provide our organization the opportunity to improve and build upon:
Facility updates and repairs
Facility and structure expansion
Parking lot expansion
Memorial garden for dogs who have served and passed on
Fencing and dog play areas
New property development
Property and Asset Gifts
At Retrieving Freedom, Inc., we are open to a wide variety of donations. Considerations can be given to property and physical asset donations within your estate, which could be used toward any of the giving opportunities already mentioned.
Sponsor Levels
Using grass roots to develop a proven model in a small rural community, we are now celebrating 10 years of service by changing lives through the training and placement of service dogs for Veterans with disabilities and children with Autism.
Visit our other pages that correspond to the following sponsor levels:
Breeding Dogs Service Dogs in Training Placed Service Dog Teams
You can help CHANGE LIVES through the following:
Final Training Sponsorship - $10,000
FINAL TRAINING SPONSOR opportunities are available for a sponsor to commit to a contribution of $10,000. Final Training Sponsors will provide the funds needed to cover the final training and the costs associated with the placement of a Retrieving Freedom, Inc. service dog into the hands of a veteran or child in need. Sponsors will receive updates throughout the final stage of training, notification of an official placement, and recognition on the website. Sponsors will be encouraged to attend the annual graduation ceremony to meet the veteran or child personally.
Puppy Head Start Sponsorship - $2,500
PUPPY HEAD START SPONSOR opportunities are available for a sponsor to commit to a contribution of $2,500. This sponsorship will provide the needs to cover the initial training and fostering costs of a service dog in training throughout its first year in the program. This sponsorship will grant you naming rights to the puppy you are sponsoring, monthly updates throughout the first year of the puppy's training, and recognition on our website.
Metal Art Sponsorships - $100 - $500
METAL ART SPONSOR opportunities are available for purchase. These beautiful pieces of artwork have the capability of being engraved with whatever you'd like it to say, where they will then be put on display throughout one of our two state of the art facilities. Sponsors can purchase a dog tag for $100, puzzle piece for $250, or dog silhouette for $500.
Individual Sponsorships - Recurring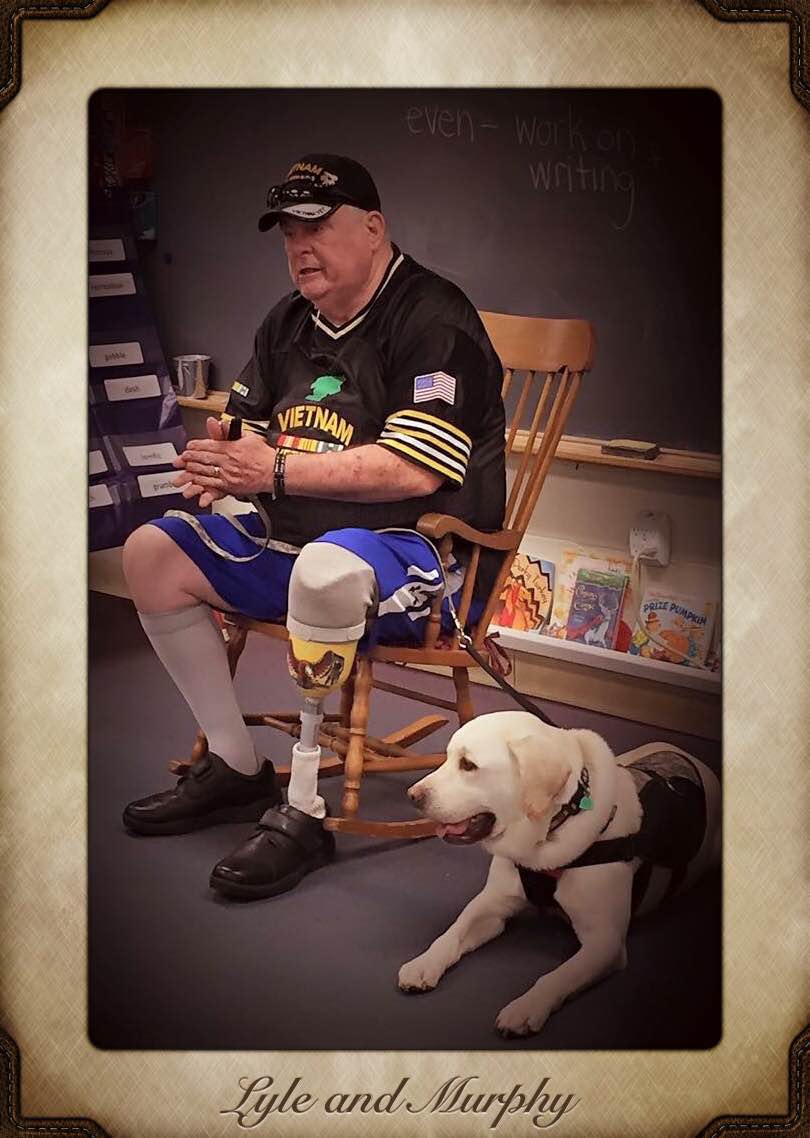 Giving Monthly is the easiest way to make a difference in the life of a disabled veteran or for a family with a child with autism. Your monthly contribution will help cover the expenses associated with the total production cost of this life-changing and, oftentimes, life-saving, trained service dog. These costs can can be upwards of $35,000 per dog.
We Need Your Support.
Will you join us and become part of the Retrieving Freedom team to help produce as many of these wonderful, life-changing dogs as possible?
---
There are Several Levels of Monthly Giving that can Fit Anyone's Budget!
$25.00 - $50.00 - $75.00
---
Still not Sure?
For your convenience we have put together some of the most commonly asked questions about how our program works. Of course, if you have a question not covered here, please feel free to contact us.
Q: Once I've made an online gift, how can I make changes to my account (i.e. change amount, change my credit card number)?
A: It's so easy! Please just call 319-505-5949 If we receive your change prior to the month's processing deadline we can make the change effective for that month. If not, it'll take effect the next month.
Q: What if I need to stop giving. Can I stop whenever I want?
A: Of course! Just call 319-505-5949 Your cancelation will take place the same month, or the following month, depending upon when we receive your call.
Q: Will I receive verification of my donations for tax purposes?
A: All monthly donors receive an annual statement reflecting the prior year's total contributions. This statement is usually mailed in February.
Q: When will my credit card first be charged?
A: Monthly charges occur once per month. Your first online gift will be charged to your card on the date that your transaction is made.
If you prefer to give by phone, please call the Iowa location at (319)505-5949 or the Missouri location at (660)586-2055.
Puppy Foster Care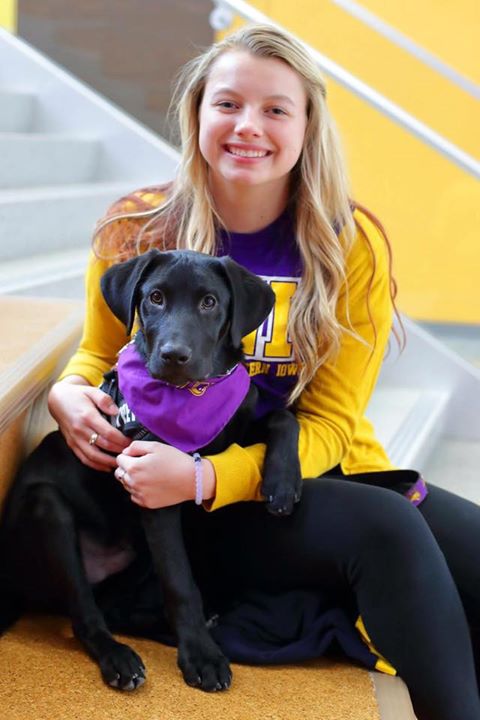 Getting puppies off to the right start to become a service dog is one of the most important stages of any service dog program. We are looking for dedicated individuals and families that can help with the first 8-10 months of the puppy's life. These volunteers should be able to provide a loving home, socialize the puppy in public, and teach basic obedience training. Our professional trainers will be there to help throughout the entire process with training classes and open communication. Being a foster home will be one of the most rewarding experiences that you and your family will ever be a part of.
To learn more about fostering, visit: Fostering with Retrieving Freedom.
So Many Ways to Make a Donation ... to Make a Difference!
No matter what you choose to do to help our service dog program, we appreciate your support! Check out some of the ways you can help to change lives:
Make a financial donation Donate Supplies
Foster a puppy in training Volunteer your time