Ways to Support Our Mission
Become an RFI Puppy Club Member!
Receive exclusive first videos of our newest litters.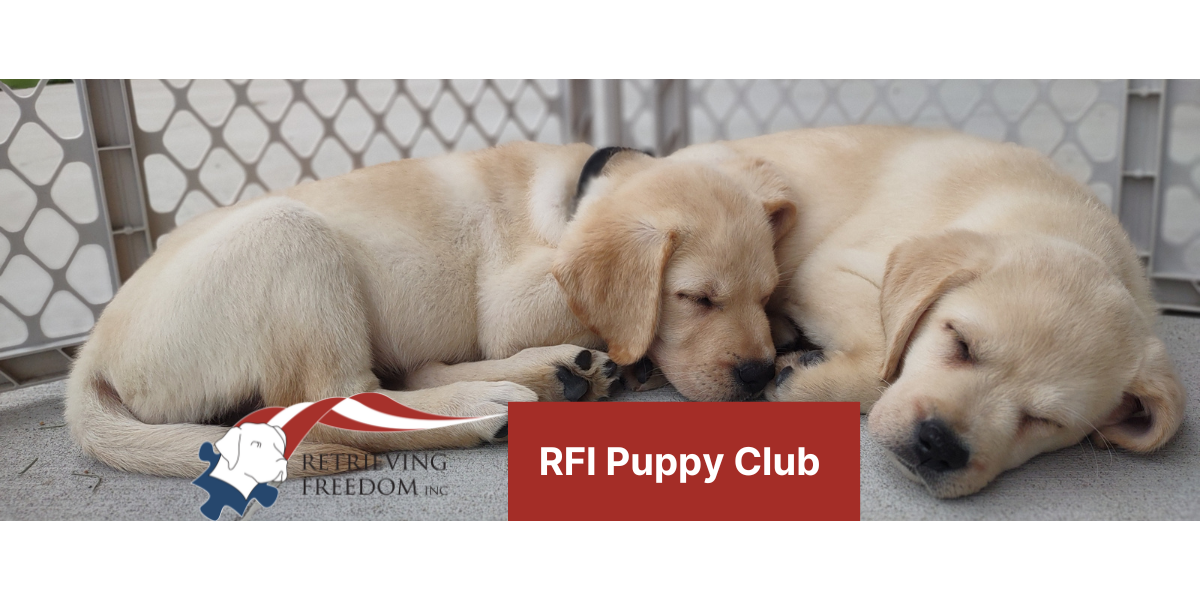 Plus, these member-only benefits!
Quarterly Puppy Club e-newsletters
RFI Puppy Club Keychain
Annual RFI Puppy Calendar
Check out all our ways to sponsor our Service Dogs in Training!
Join today, here
Retrieving Freedom, Inc. has Missouri tax credits for you!
Through the Neighborhood Assistance Program (NAP), eligible donors receive a tax credit equaling 50% of their donation to RFI. Consult with your tax advisor and contact Chief Development Officer Tonya Dean to reserve your credits today!
Learn more here.
--------------------------------------------------------
[email protected] | 615-727-2298
Click Below to Donate Online
Shop Our Amazon Wishlist
Other Ways to Give
Gifts of Stock
Planned Gifts
Gifts to RFI's Endowment (includes potential for Iowa tax benefits)
IRA Distributions
In-Kind Gifts or Professional Services