Jon "JT" Tumilson was a Navy SEAL from Rockford, Iowa; one among 30 service members and a military dog who were a part of the final flight of Extortion 17; a Chinook helicopter which was shot down in Afghanistan on August 6, 2011 - seven years ago today.
Jon and his chocolate lab Hawkeye were best pals. Hawkeye was loyal to Jon until the very end, laying lovingly at his casket's side. Hawkeye went on to have a litter of puppies; two of which were donated to Retrieving Freedom to be trained as service dogs. At Jon's funeral, the pastor said that the Navy SEALs were known to go without excuses and crush their goals. Jon's family decided to name the male puppy donated to Retrieving Freedom "Crush" to honor his legacy. Each year, Jon's family and friends, as well as the community of Rockford, organize a 5k in his memory.
Last year was service dog in training Crush's first visit to the Go Crush It 5K. This year, Crush went a second time. He met many of Jon's family and friends, as well as other Navy SEALs who served with and loved Jon.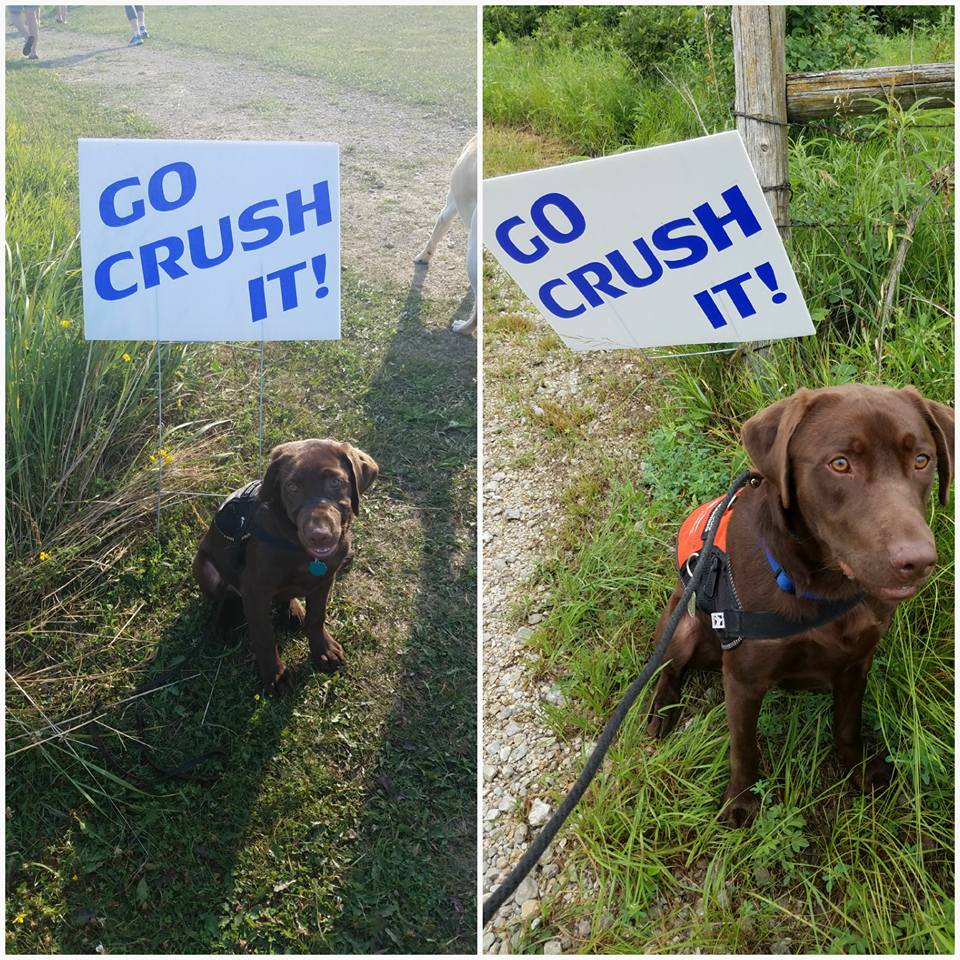 Crush 2017 - Crush 2018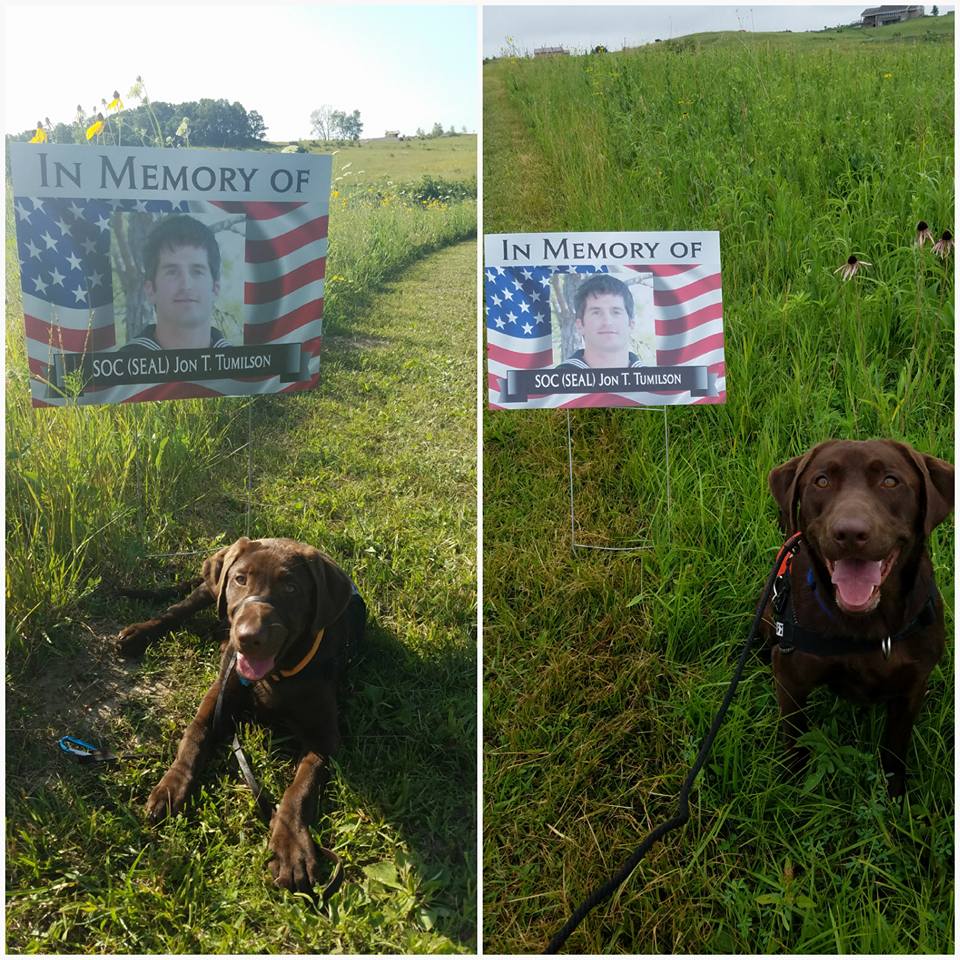 Crush 2017 - Crush 2018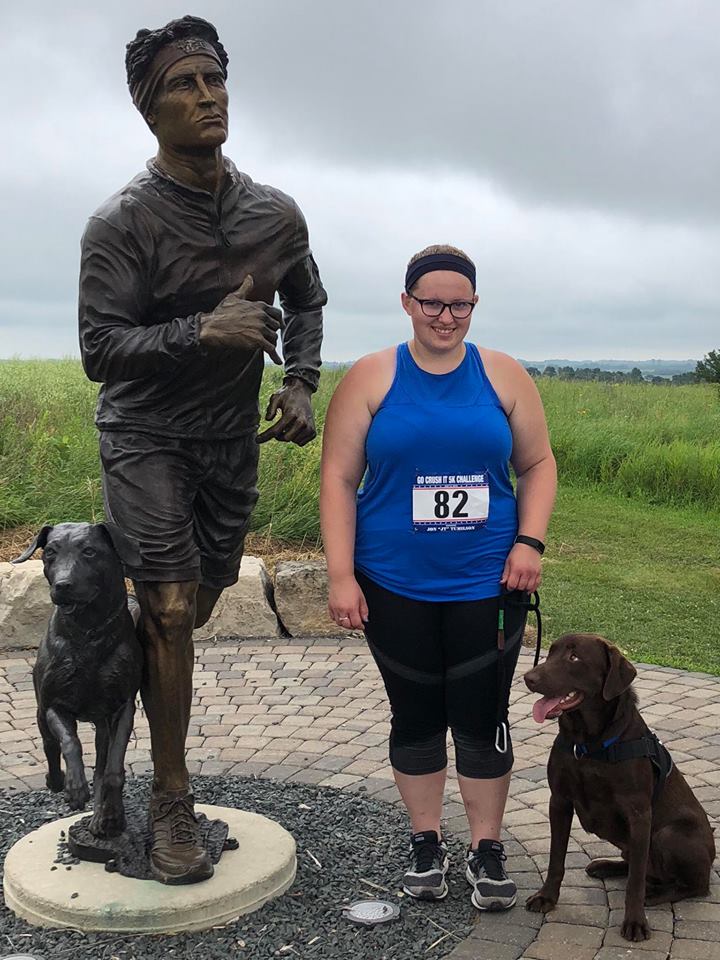 Crush and his foster Moriah by Jon's statue at Fossil & Prairie Park Preserve in Rockford, Iowa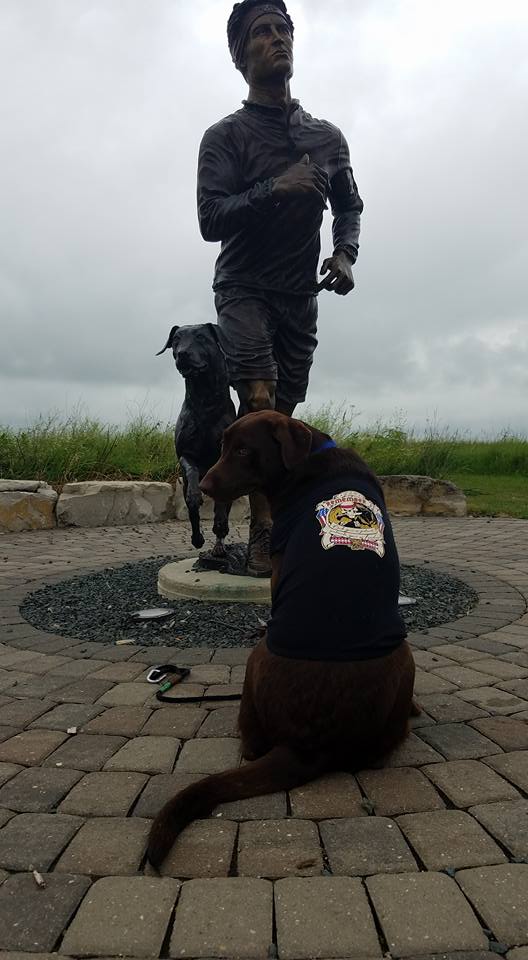 Crush wearing a dog shirt which says "Remembering JT"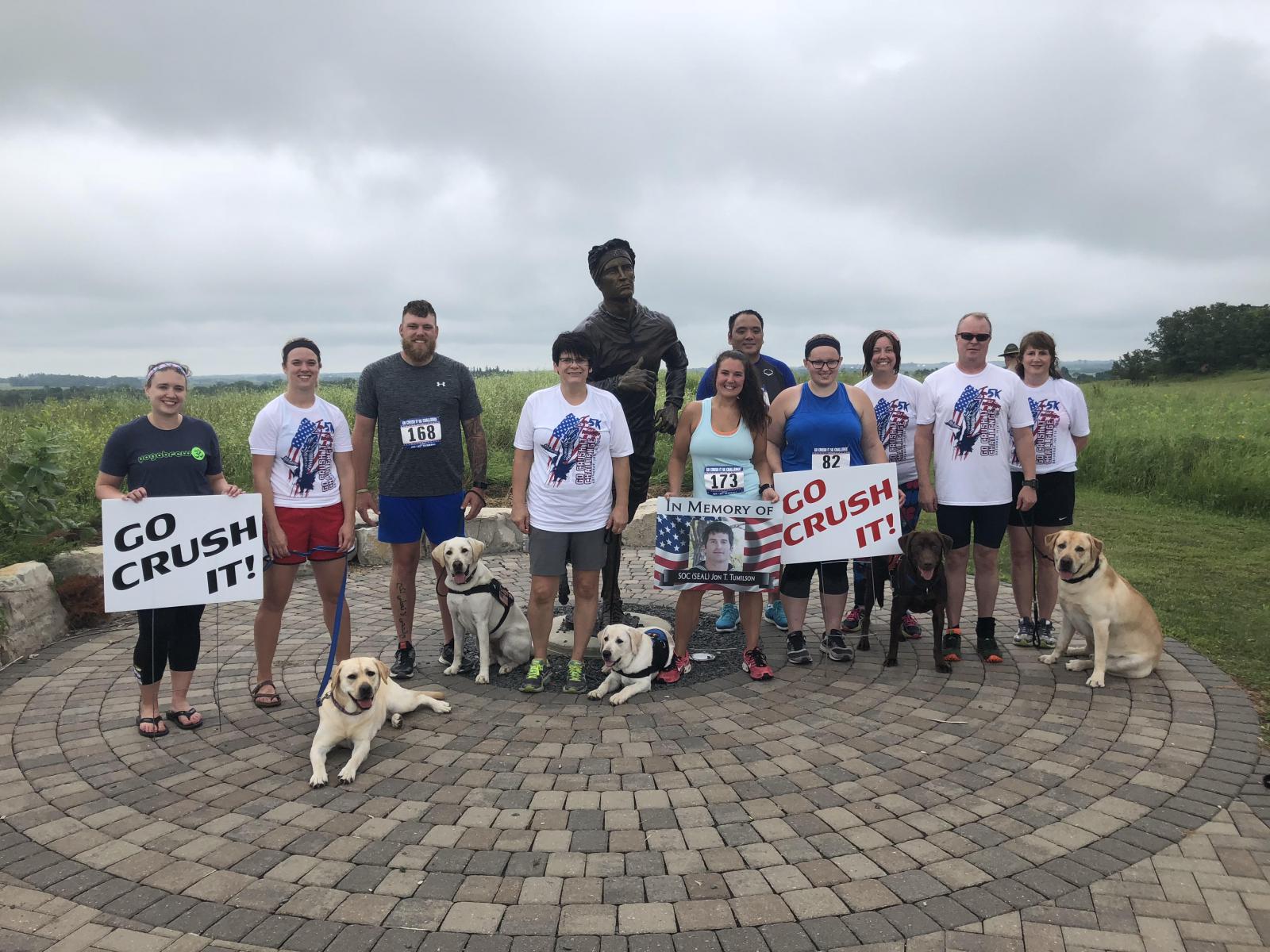 Members of the 2018 Retrieving Freedom team who participated in the JT Go Crush It 5K
View the post on this Facebook page for a heartfelt post from Jon's family - https://www.facebook.com/NeverForget8611/