Waverly-Shell Rock Middle School students from Mrs. Graettinger and Mr. Winkey's "Go Hawk Time" classes decided to do a service project this year. The students wanted to do something that would help animals, and we were lucky enough to be one of their chosen beneficiaries. The students organized a supply drive and collected items for one week. Mrs. Graettinger dropped off the supplies at our Iowa facility - check out all the goodies they collected in a short period of time!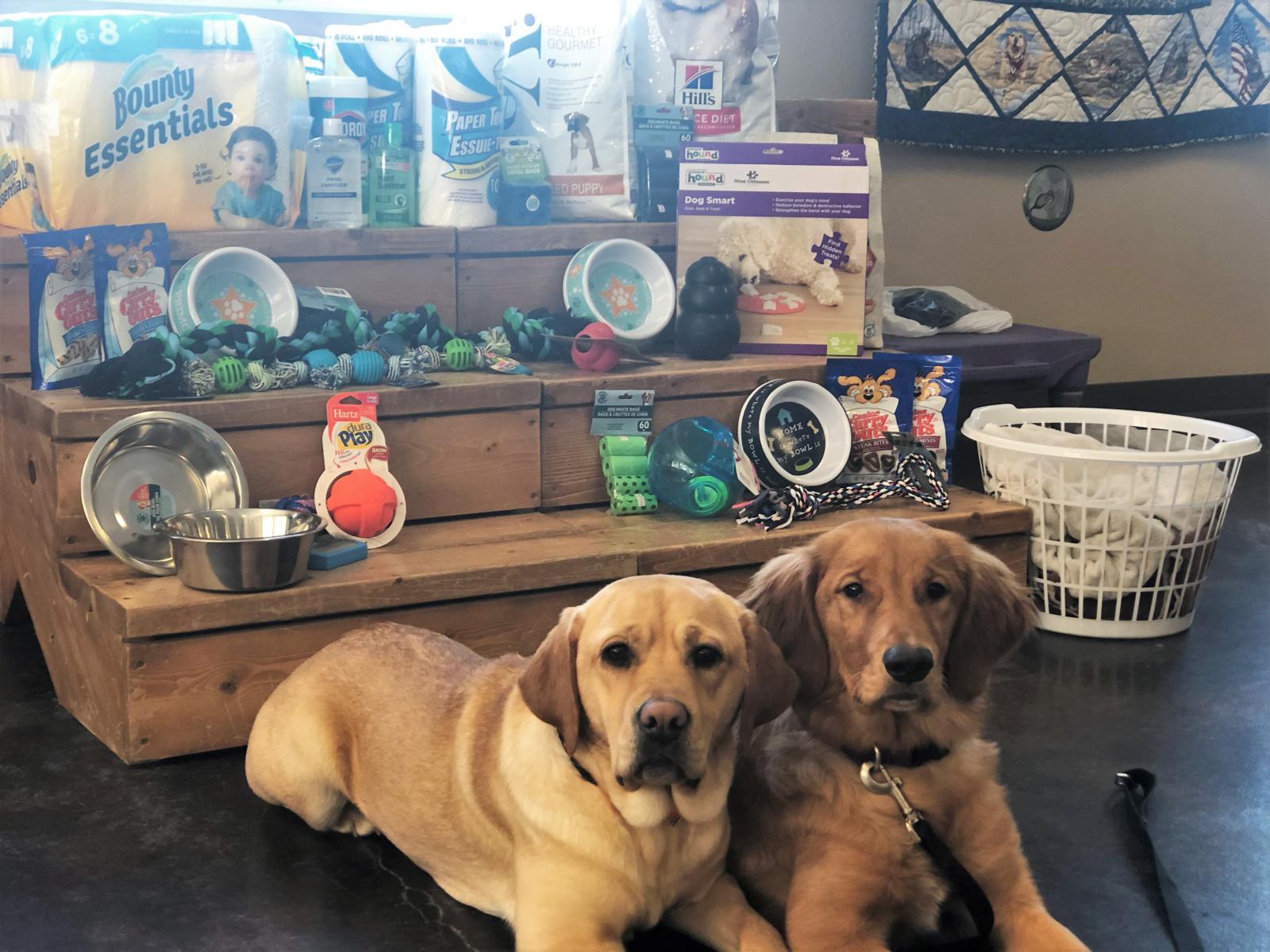 Pictured: service dogs in training Anchor and Summit
Many thanks to Mrs. Graettinger, Mr. Winkey, and the wonderful students who organized and executed the supply drive! Our dogs are so grateful and have already put many of the toys to good use.