Abe's Journey
Stage 1 Introduction
Hi! My name is Abe. I am proud to have been selected to enter into the Retrieving Freedom training program. My parents are "Spirit" who is fostered by the Nash family and "Echo" from PAWS With A Cause. During this stage of training I will be spending approximately 8 months with my new volunteer foster, Kit.
Throughout Stage 1, I will learn the basics obedience, public behavior, and a lot of socialization. I understand that it takes a very special dog to complete the program as there is a high standard to become a Service Dog. I am aware that I may be one of the dogs whose purpose is outside of service work so I will be updating my profile on a monthly basis for all that would like to follow my journey through the program.
June 2020 - 2 months old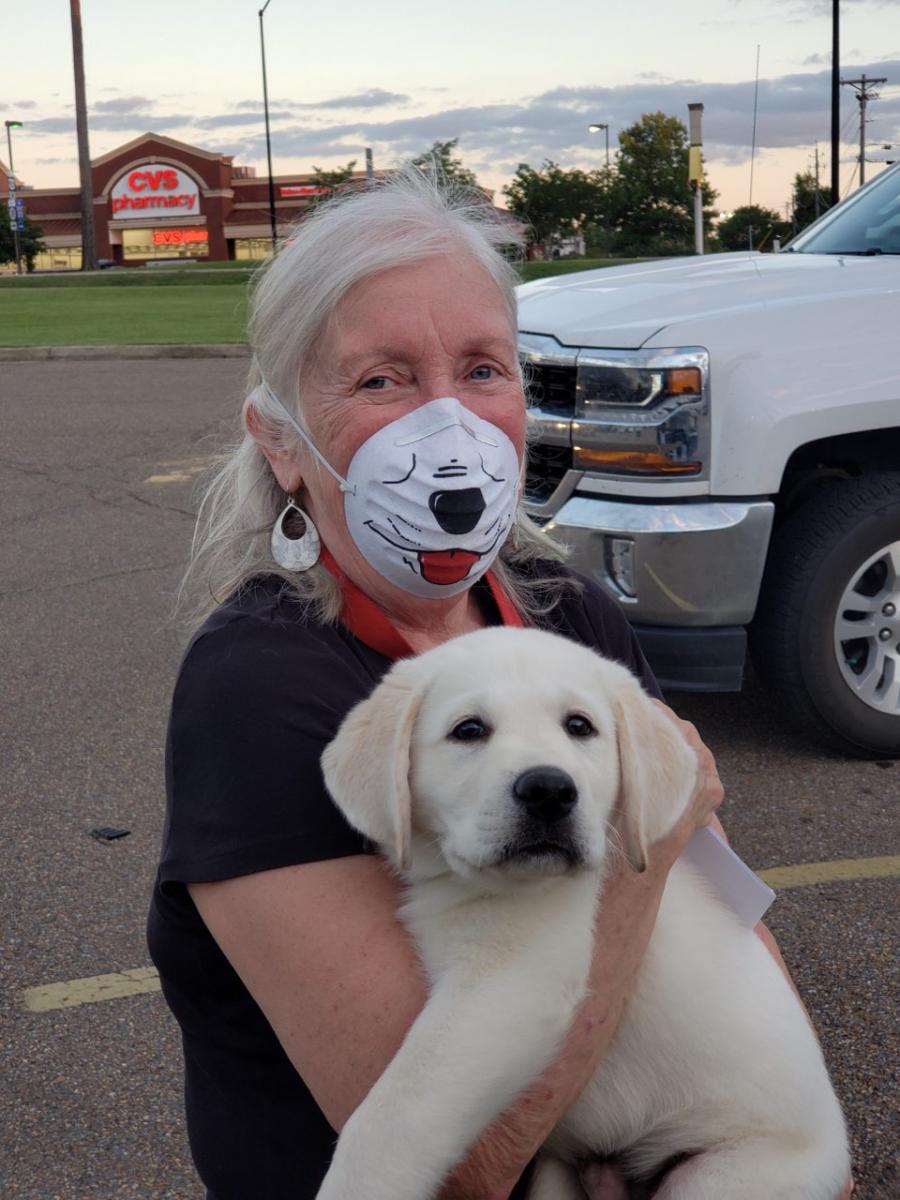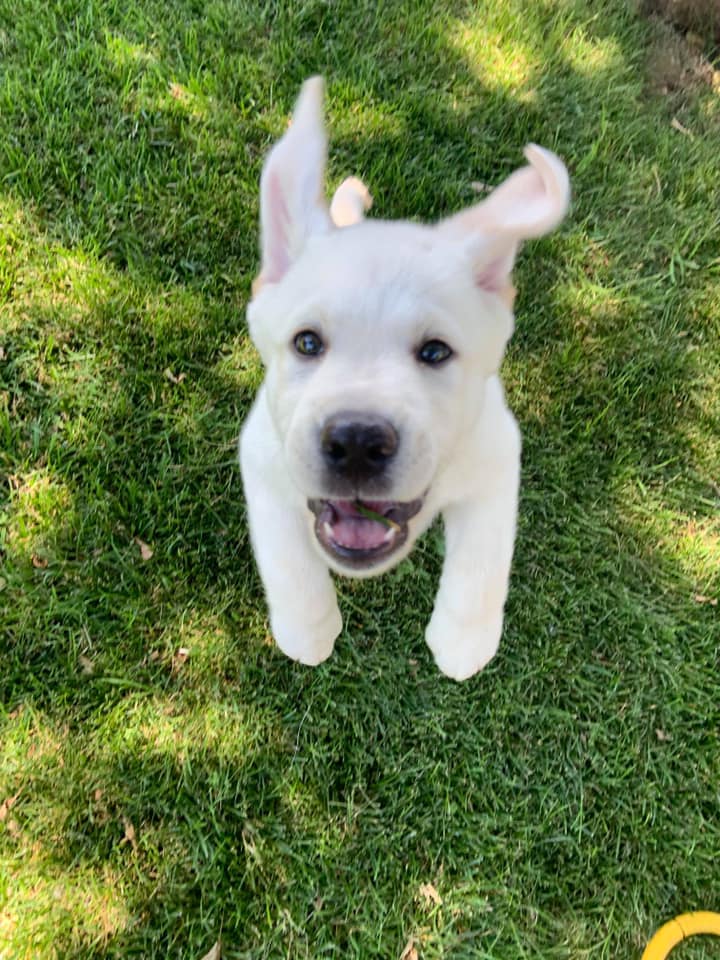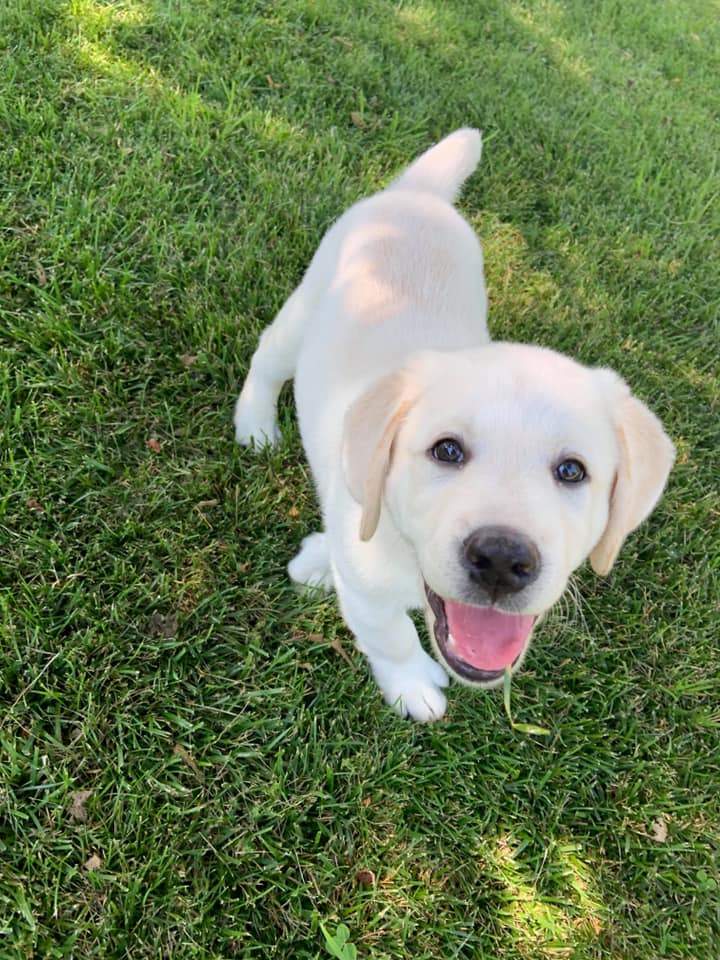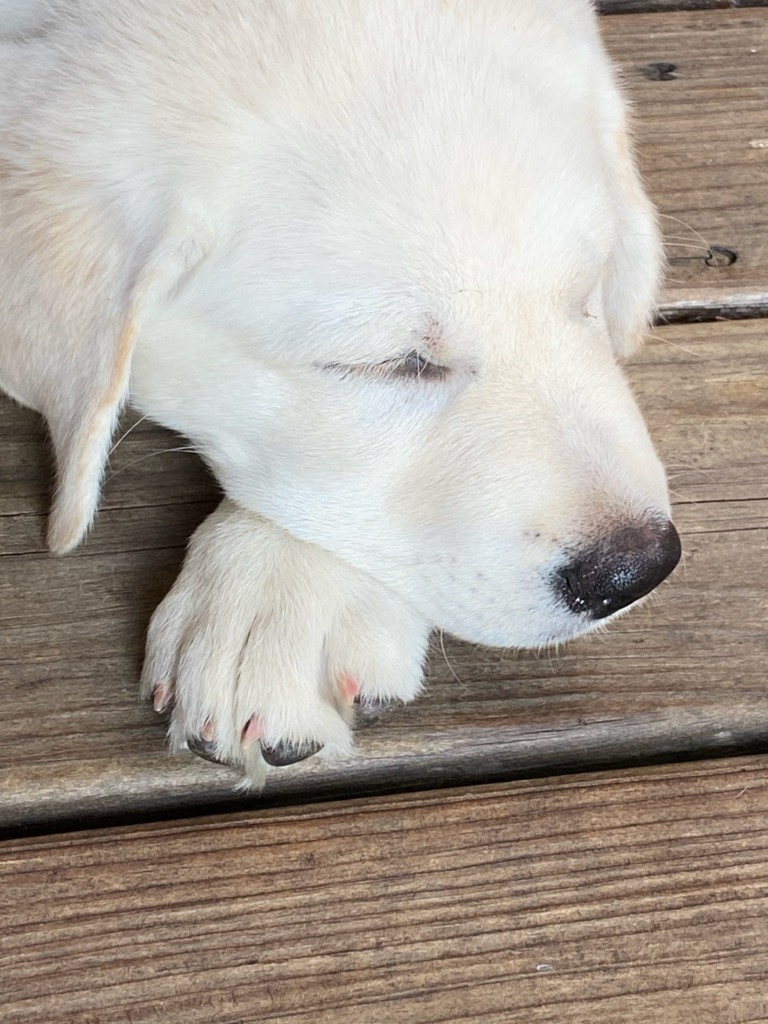 This month I transitioned from my wonderful breeding home to my new puppy foster home. I will begin to work on potty training, crate training, and name recognition. The first command I will learn is "sit." I am very polite but also fearless, inquisitive, love to be petted (!), will "sit" and am experiencing "stay," love to be groomed, and have learned to stay still and relax when my nails are being filed. I enjoy walks, riding in the car, playing in the yard, and tolerated my first bath quite nicely. I have visited a quadriplegic and sat nicely in his wheelchair. I turned12 weeks old June 26th!
July 2020 - 3 months old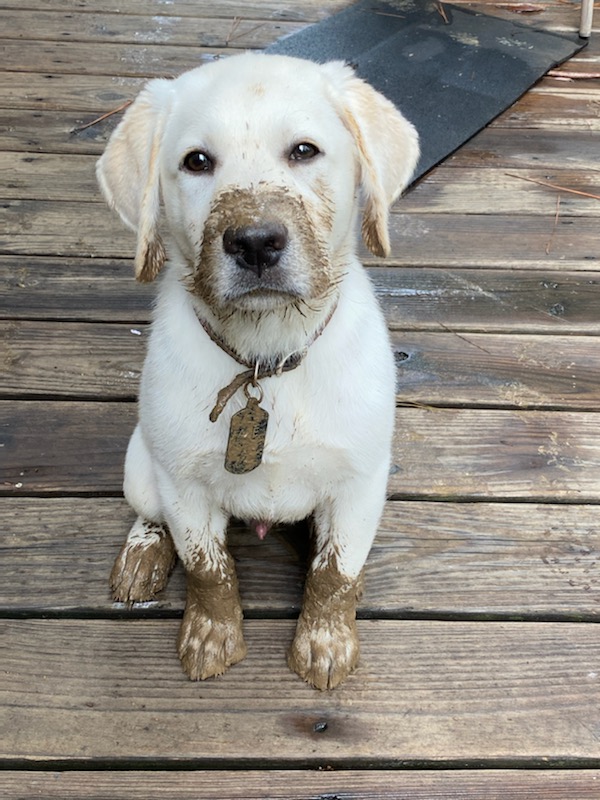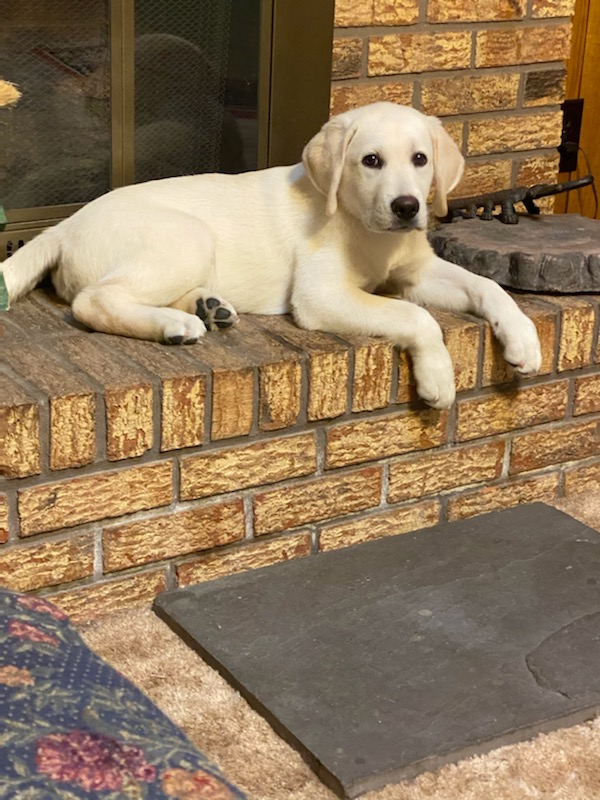 Can you take a wild guess at why I had to get my first bath with Liz this month?!
September 2020 - 5 months old
I'm doing great at holding commands and positions for longer periods of time. I can remain in a "down" throughout meals and in a "place" when my handler leaves the room! I don't react when items are dropped near me or when others step over me. My favorite thing in the world is to put my vest on and go out in public to train! So far what I need to work on is talking back to my handler (barking/growling when I disagree with her) and loose leash walking. I'm so excited to get going, that I just feel the need to pull ahead! We're working on it.
October 2020 - 6 months old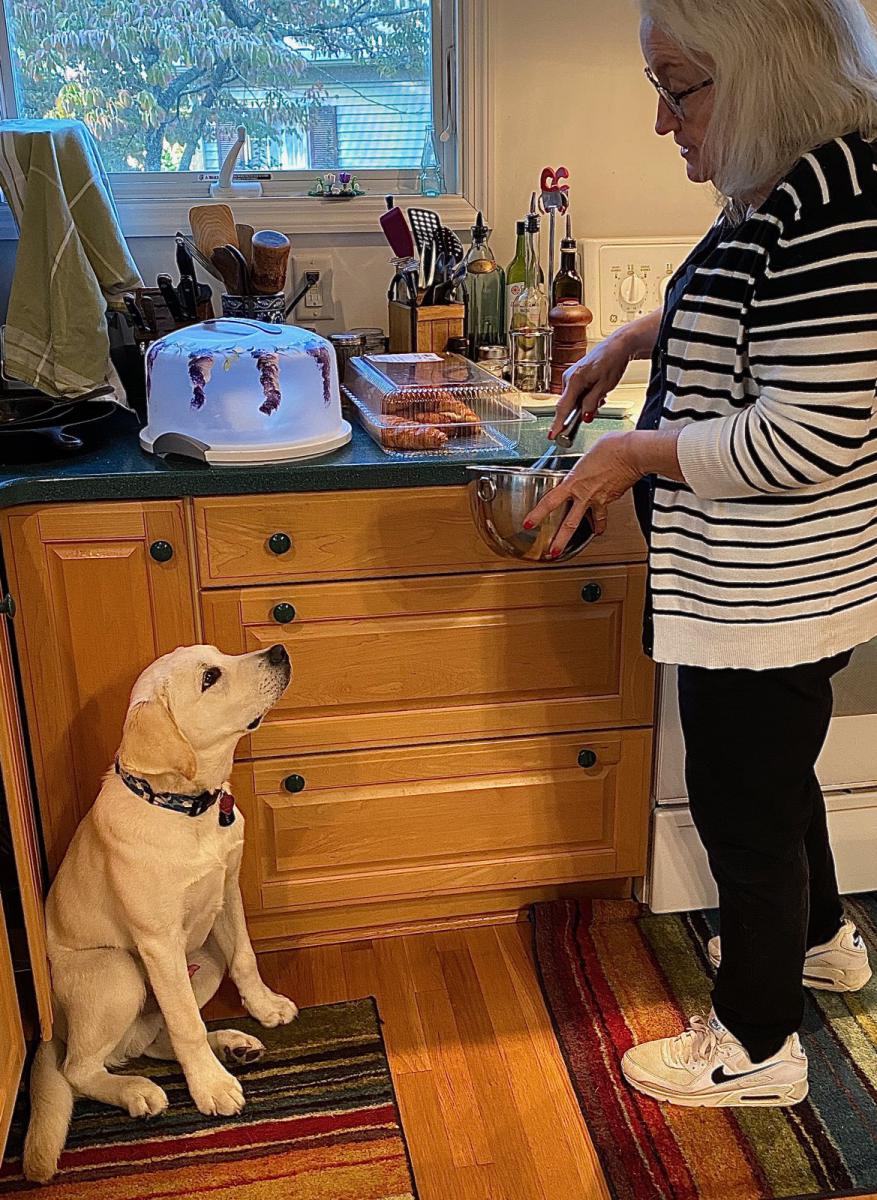 I spent 3 weeks training at the Central Mississippi Correctional Facility. Once I returned back to my foster home with Kit, I was much calmer and had learned to carry objects! I love to be groomed, get my nails trimmed, and put my vest on to go to work.