Sponsor Announcement
I want to give a big thank you to Delilah Kramme for sponsoring my journey through the Retrieving Freedom program! Delilah graciously donated toward a Puppy Head Start Sponsorship, which provided her the opportunity to give me my wonderful name. I want to thank Delilah from the bottom of my heart for their generosity toward my training. I hope to make her proud!!
Alex's Journey
Stage 1 Introduction
Hi there, I'm Alex. I am proud to have been selected to enter into the Retrieving Freedom training program. My parents are "Wally" from RidgeView Labradors and "Britt," of USVSD. During this stage of training I will be spending approximately 8 months with my new volunteer foster, Jessa.
Throughout Stage 1, I will learn the basics obedience, public behavior, and a lot of socialization. I understand that it takes a very special dog to complete the program as there is a high standard to become a Service Dog. I am aware that I may be one of the dogs whose purpose is outside of service work so I will be updating my profile on a monthly basis for all that would like to follow my journey through the program.
September 2020 - 2 months old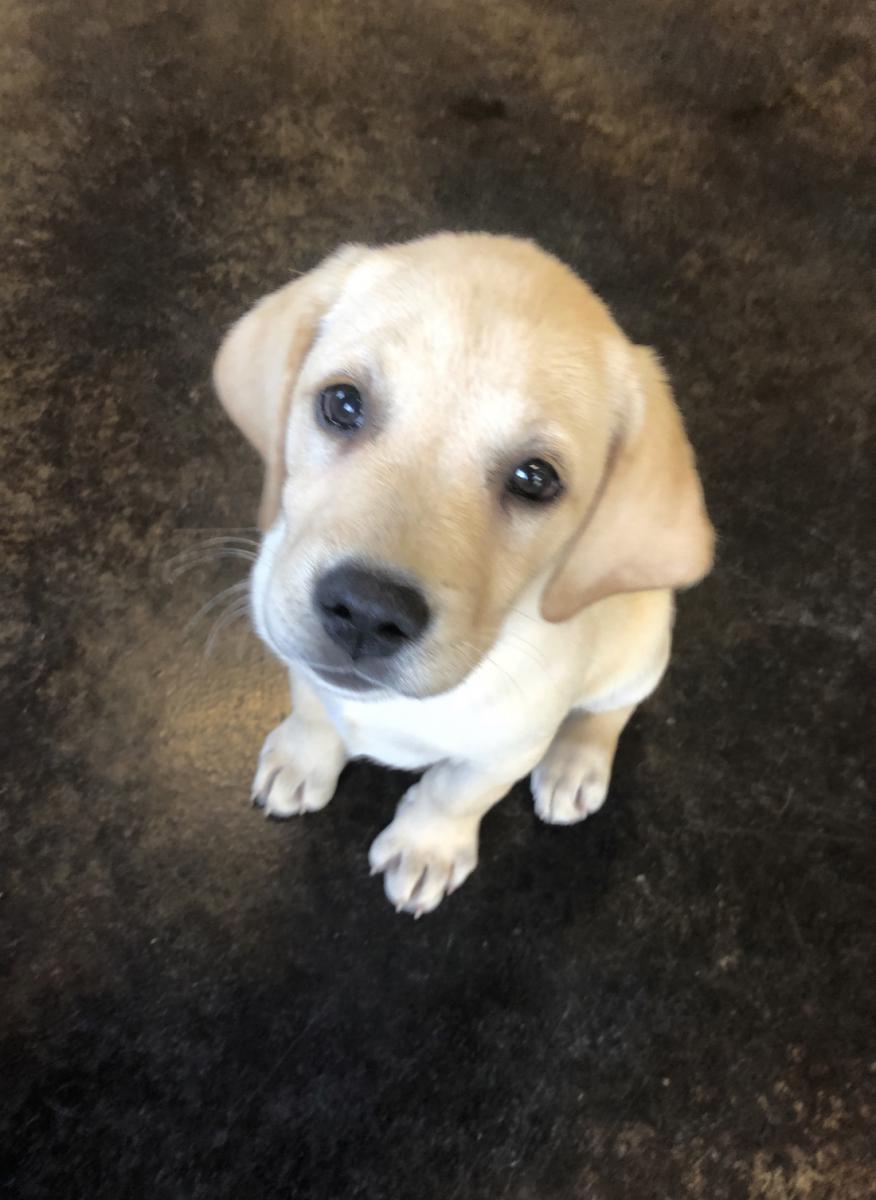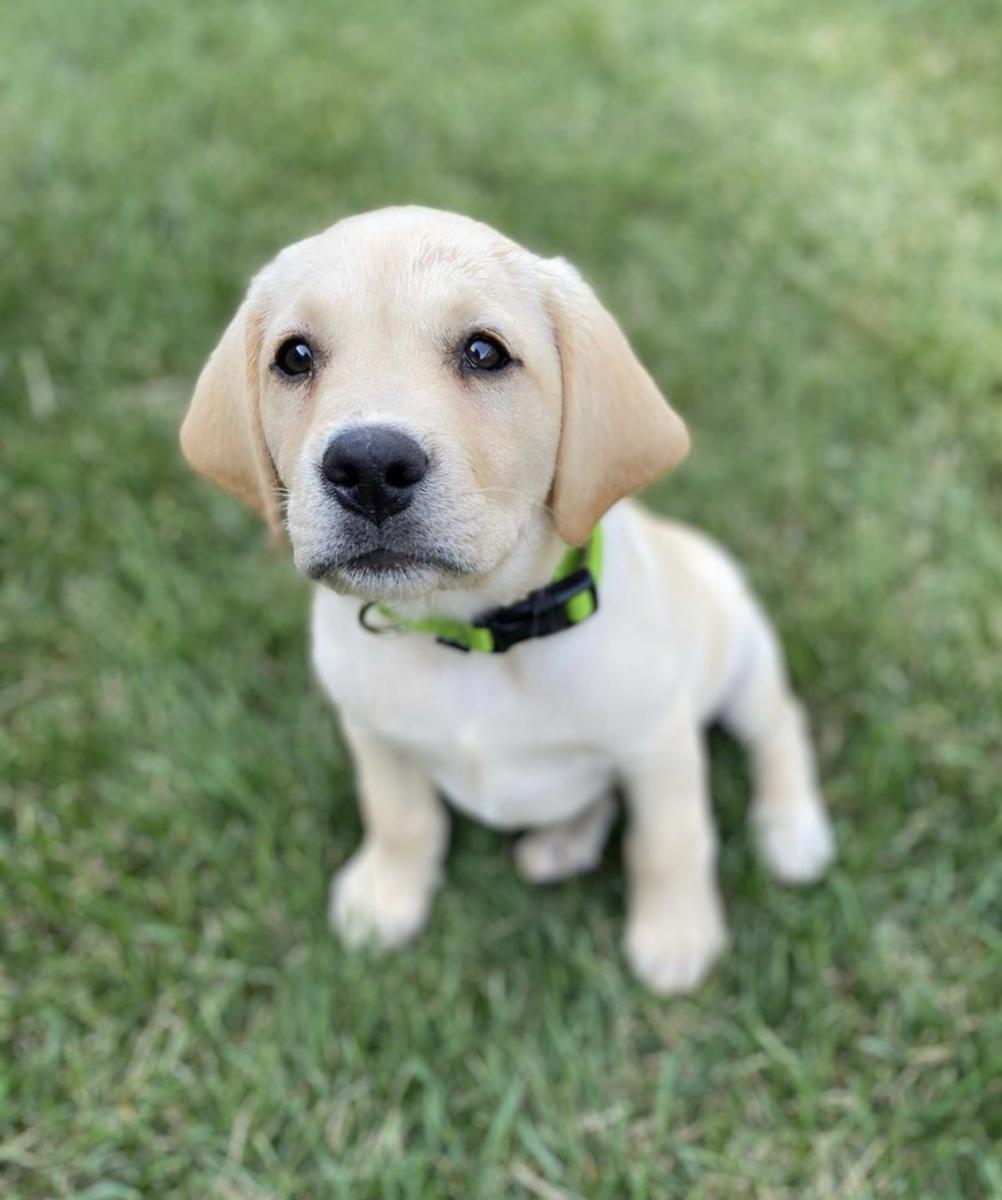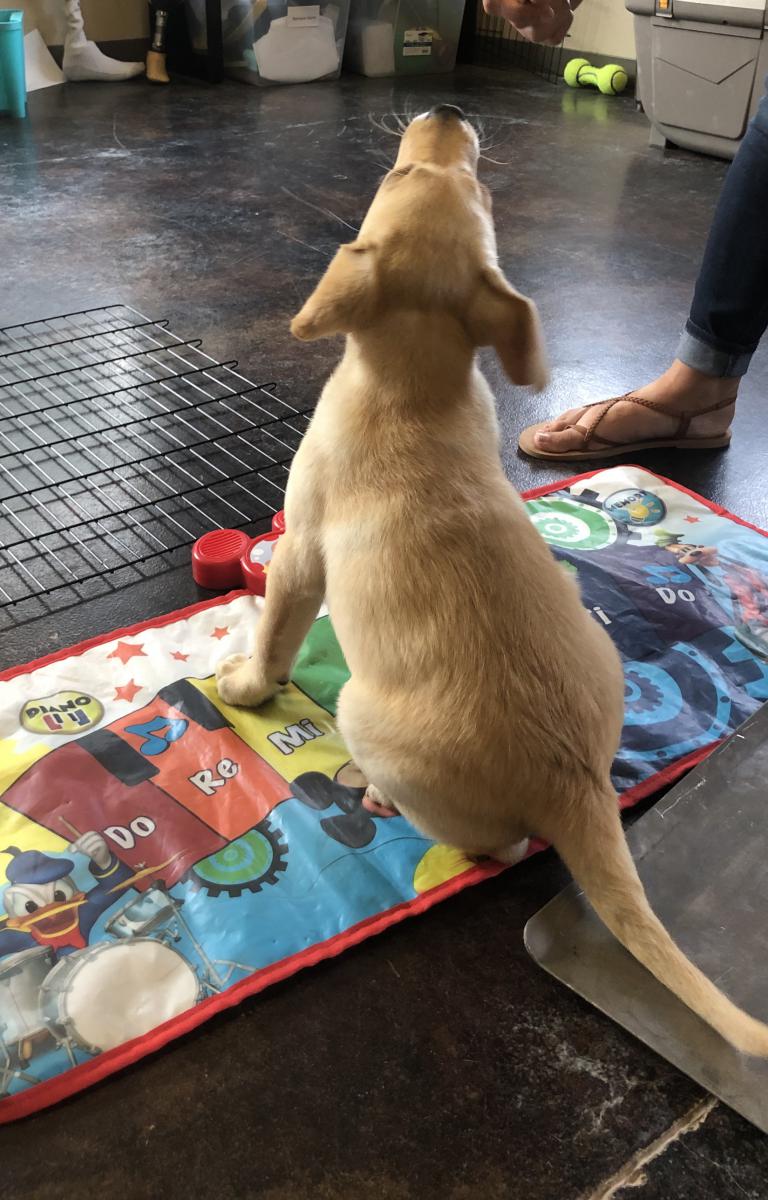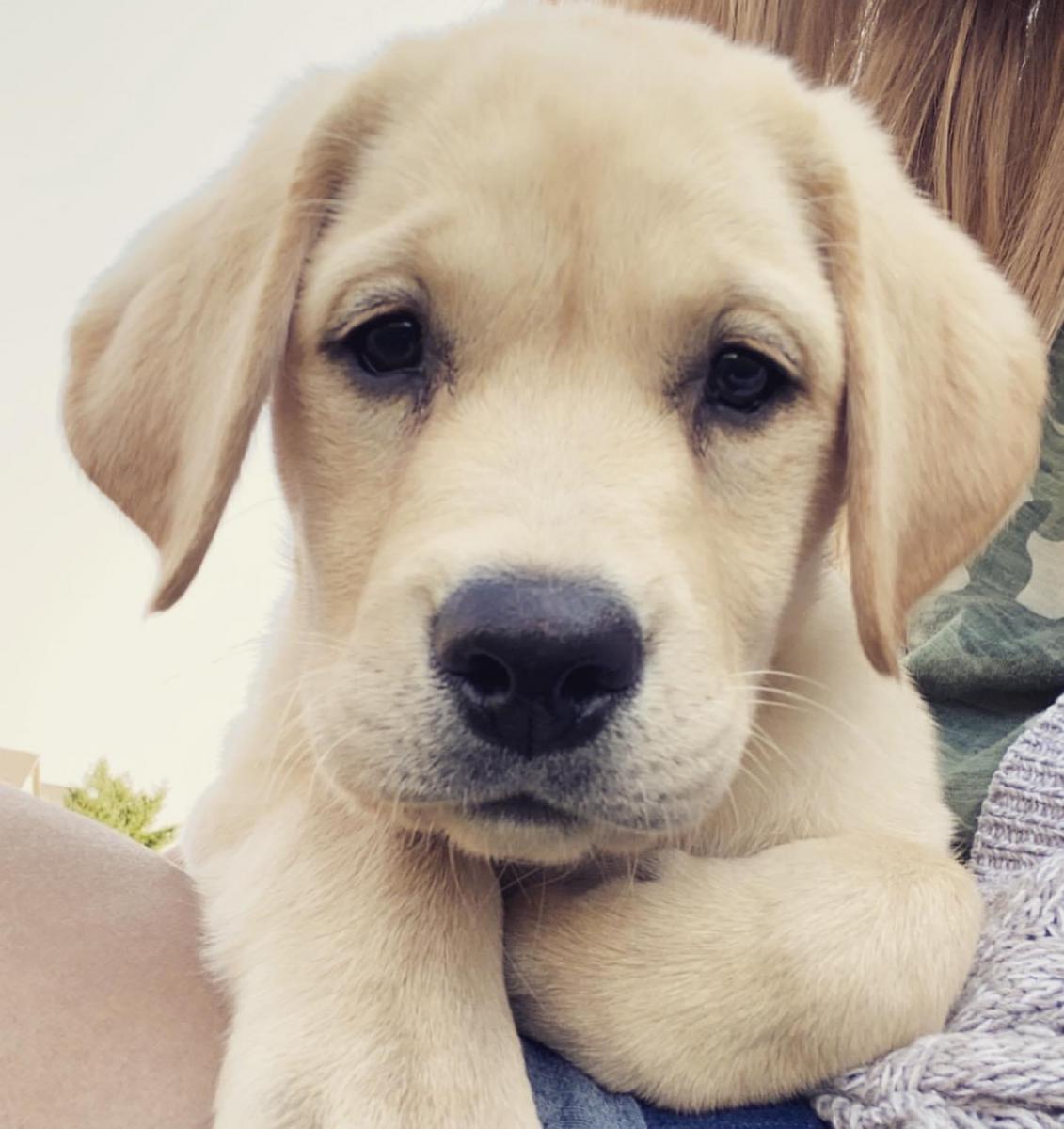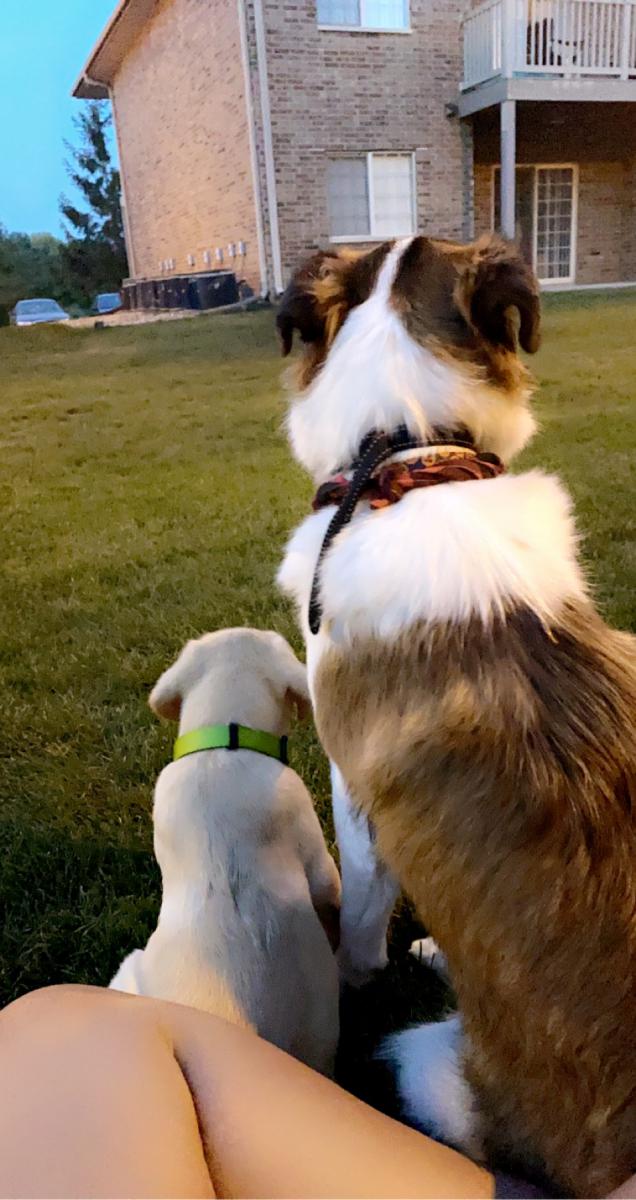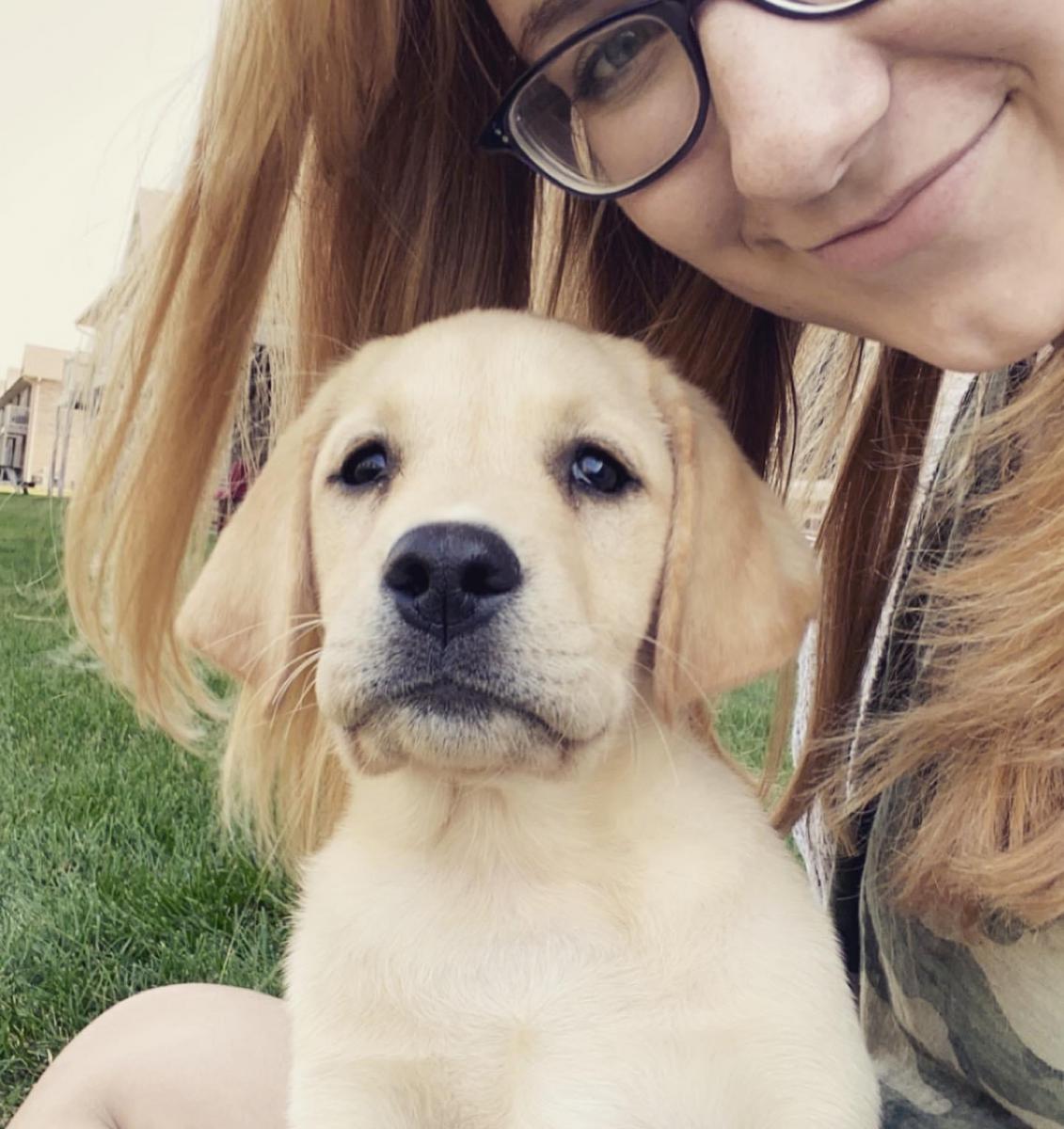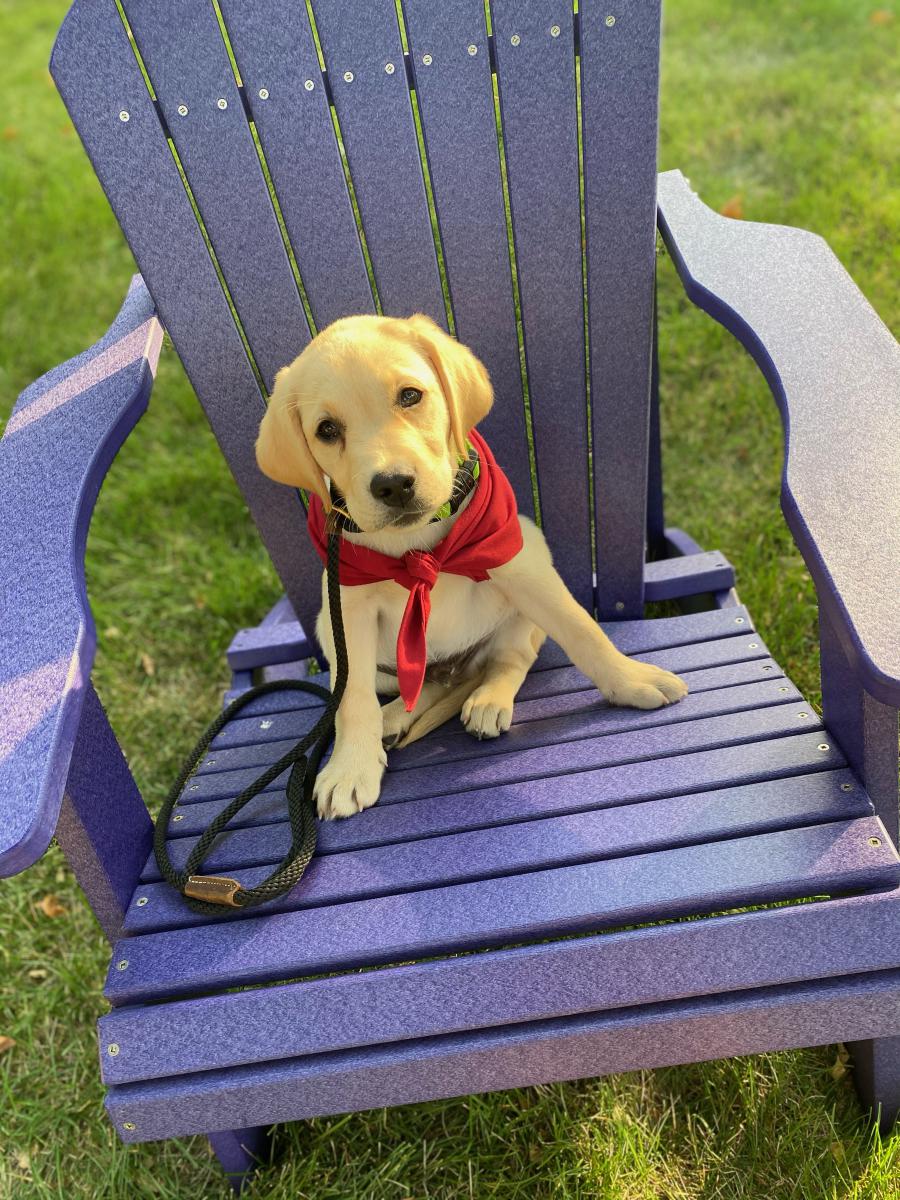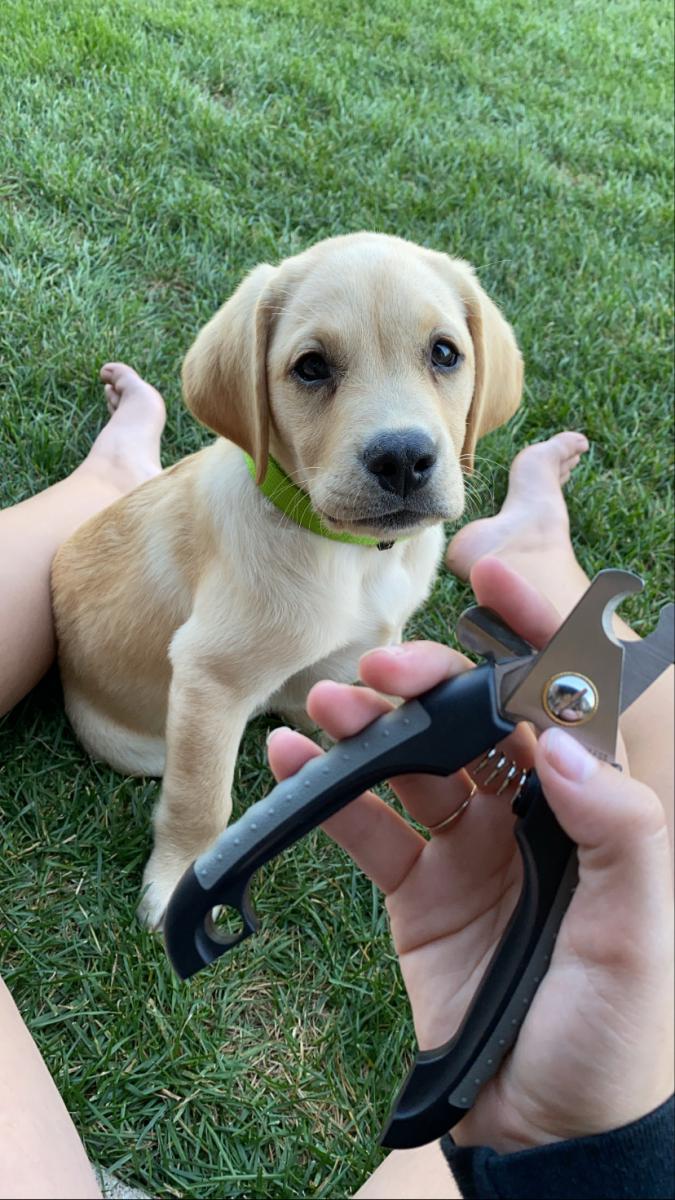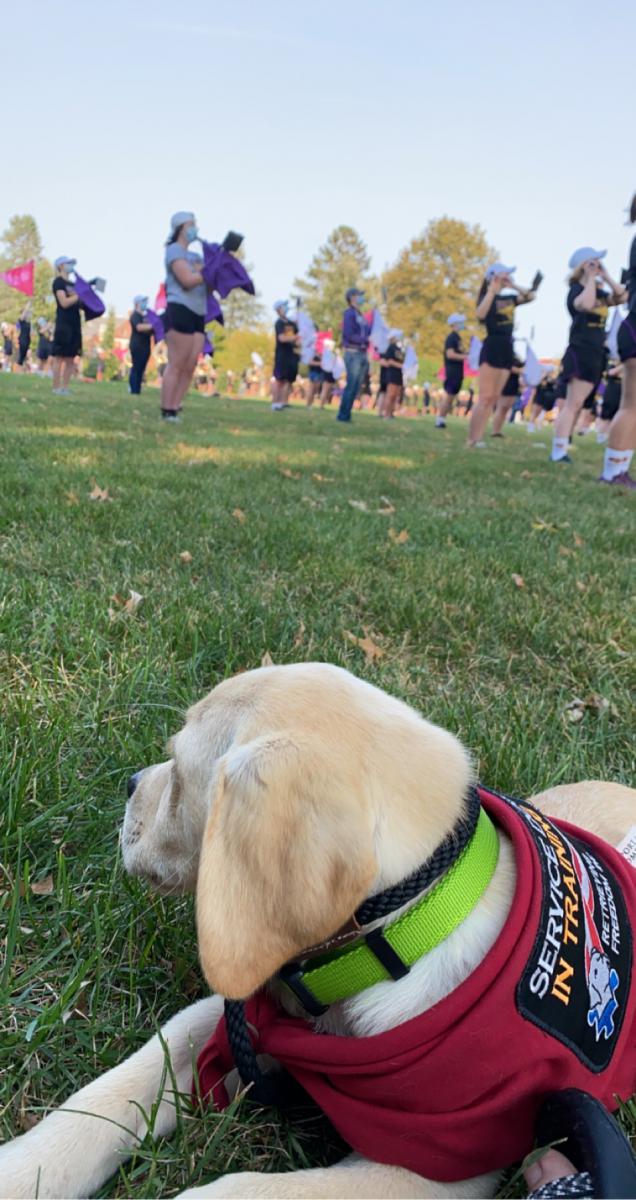 I transitioned into my foster home! I will first learn my name, how to walk on a leash, where it's appropriate to go potty, and what toys I'm able to safely chew on. Jessa and I are so excited to learn a lot together over the next several months!
October 2020 - 3 months old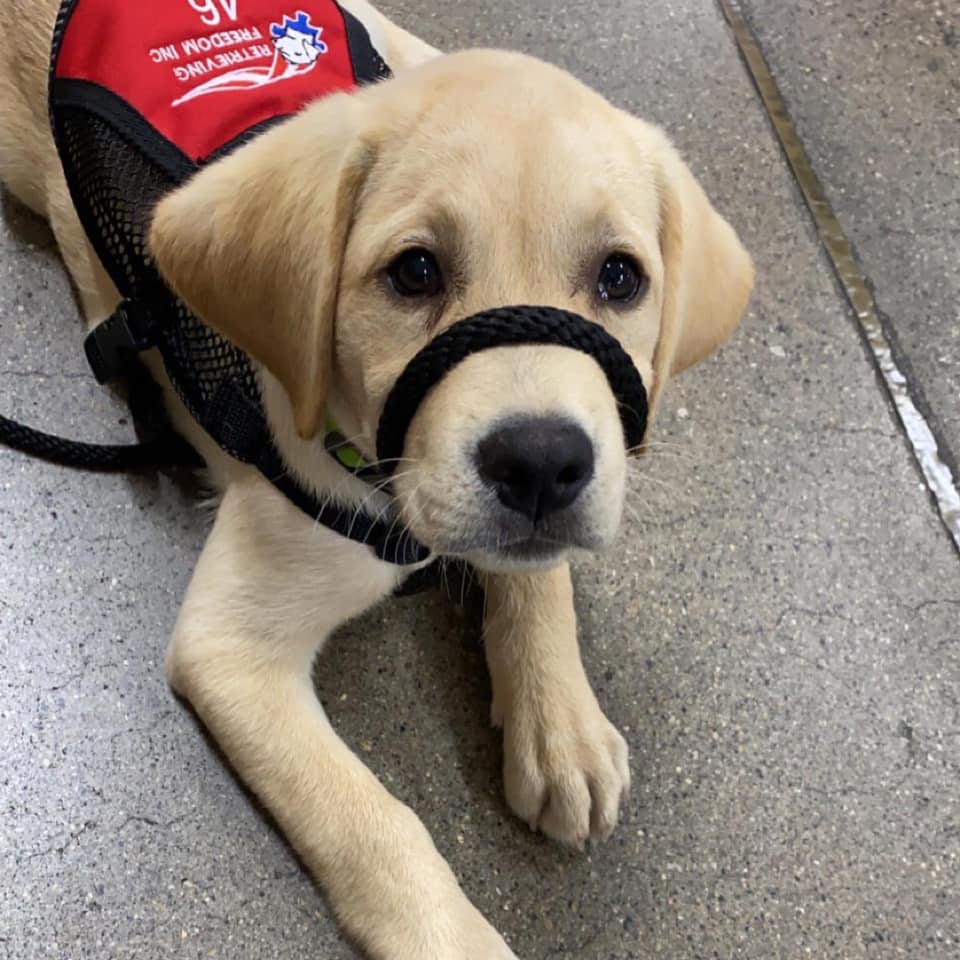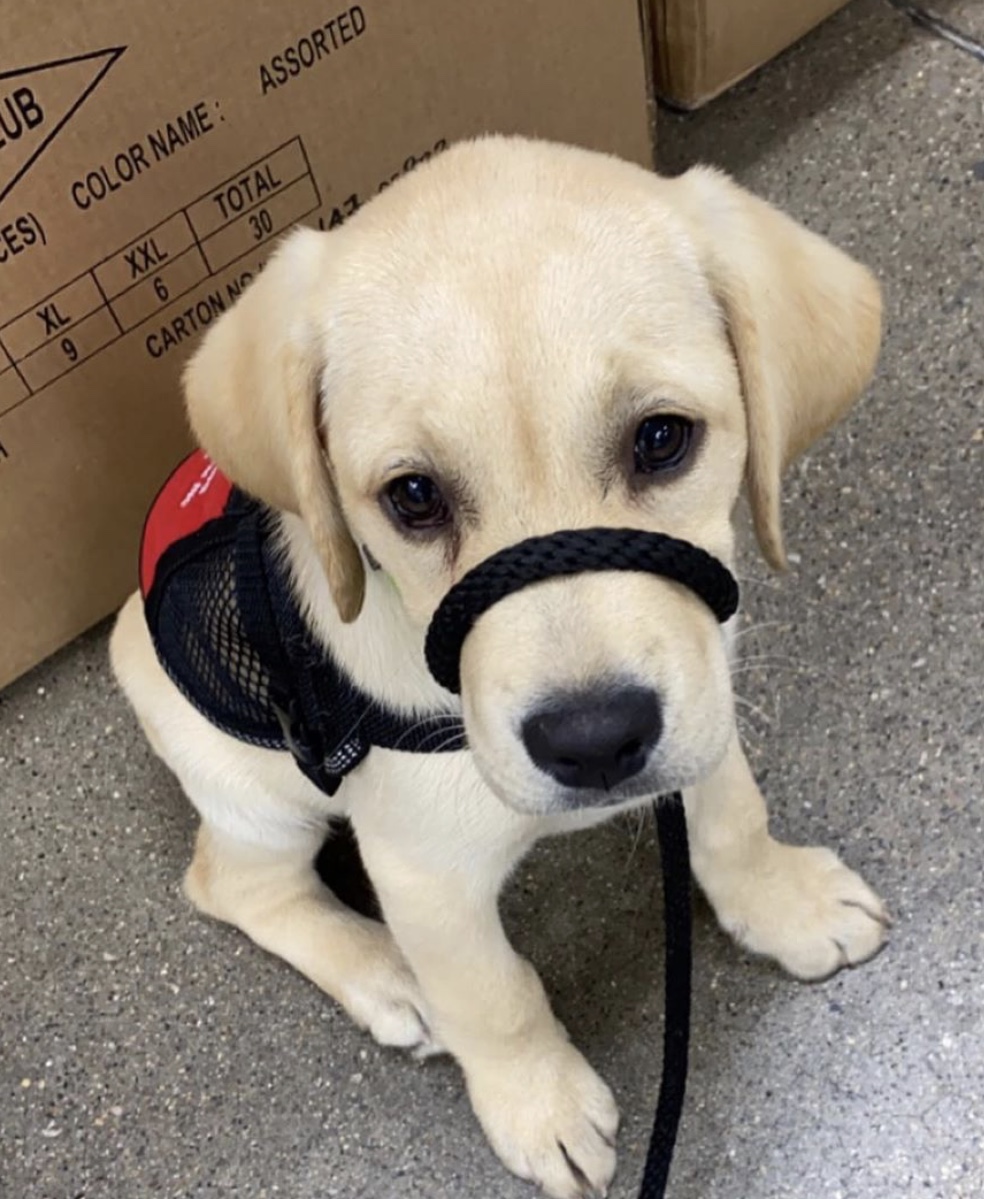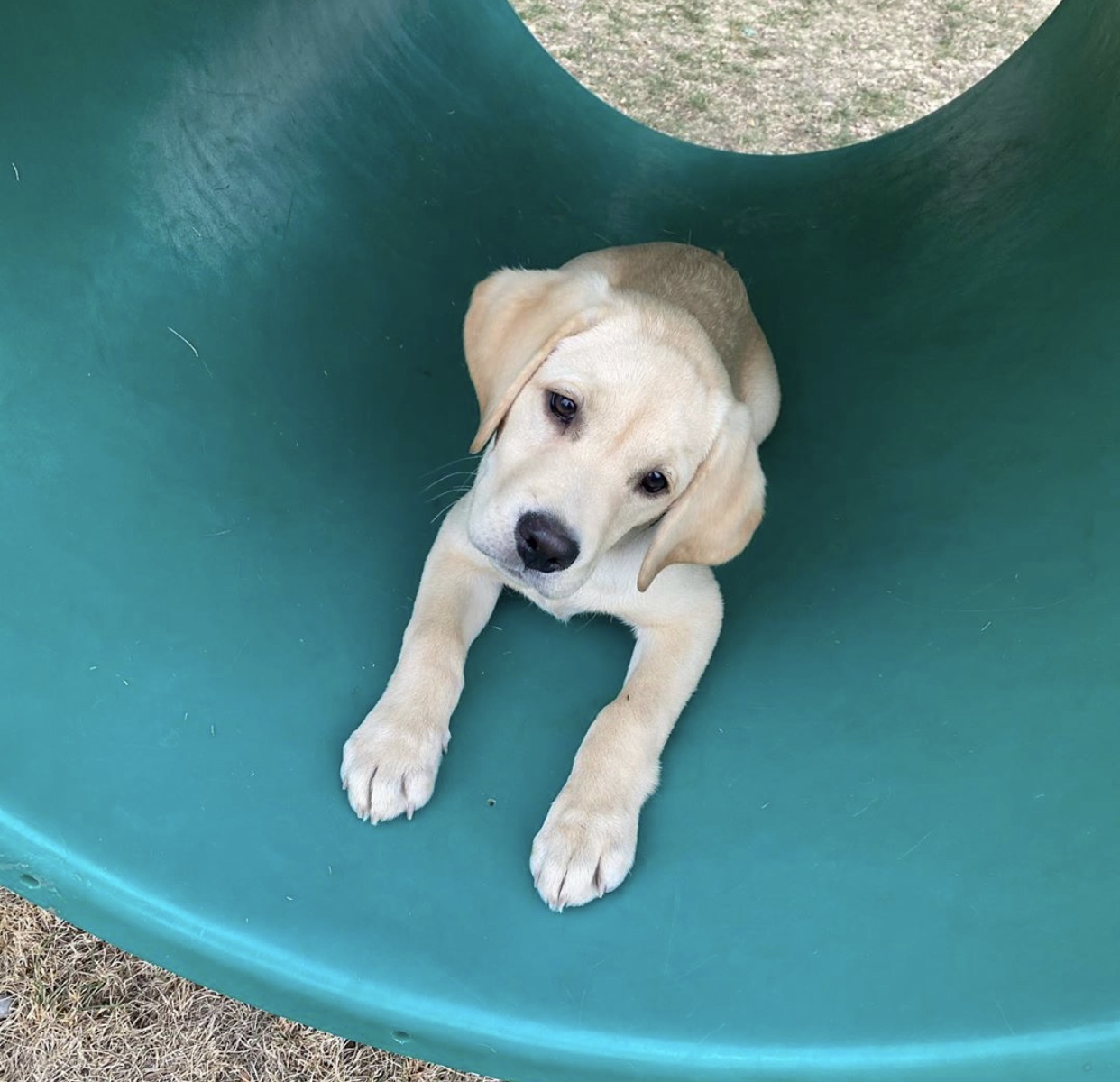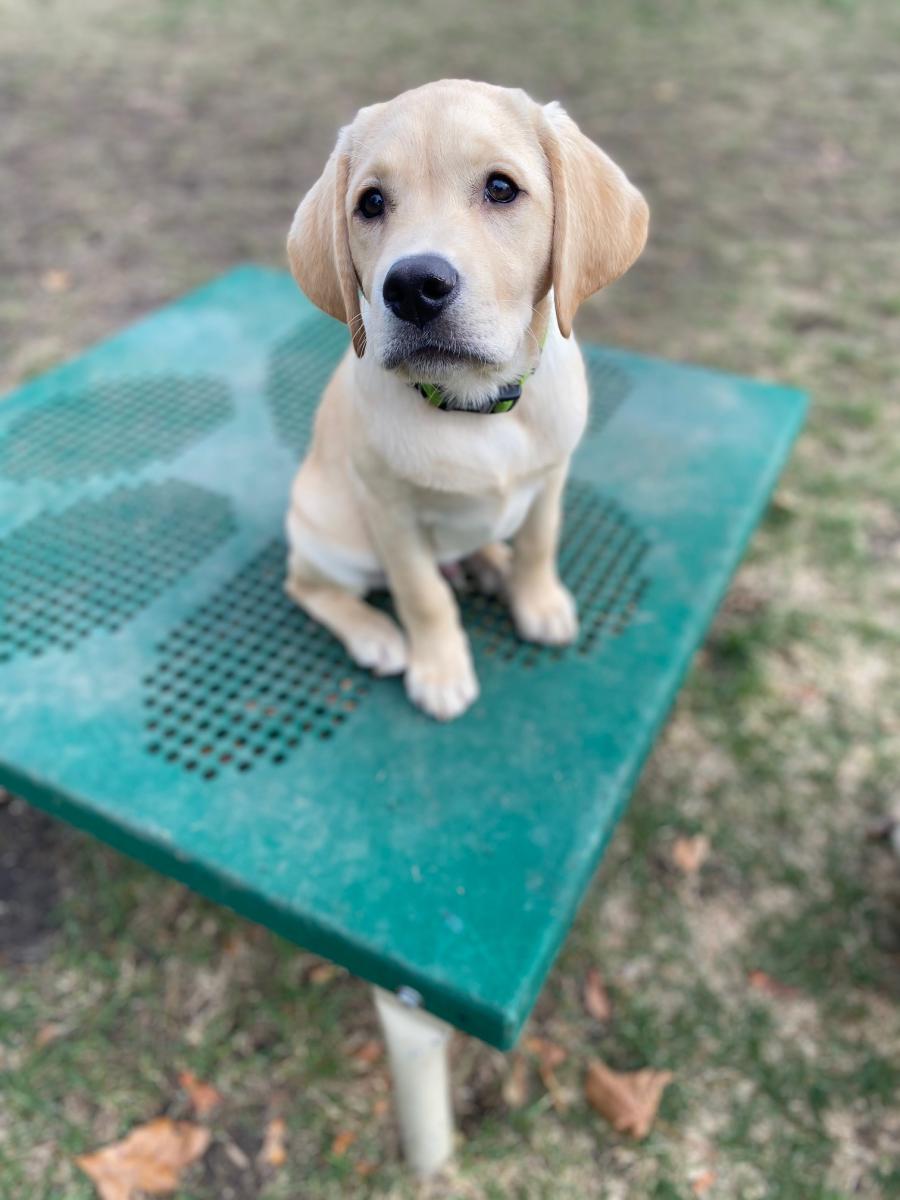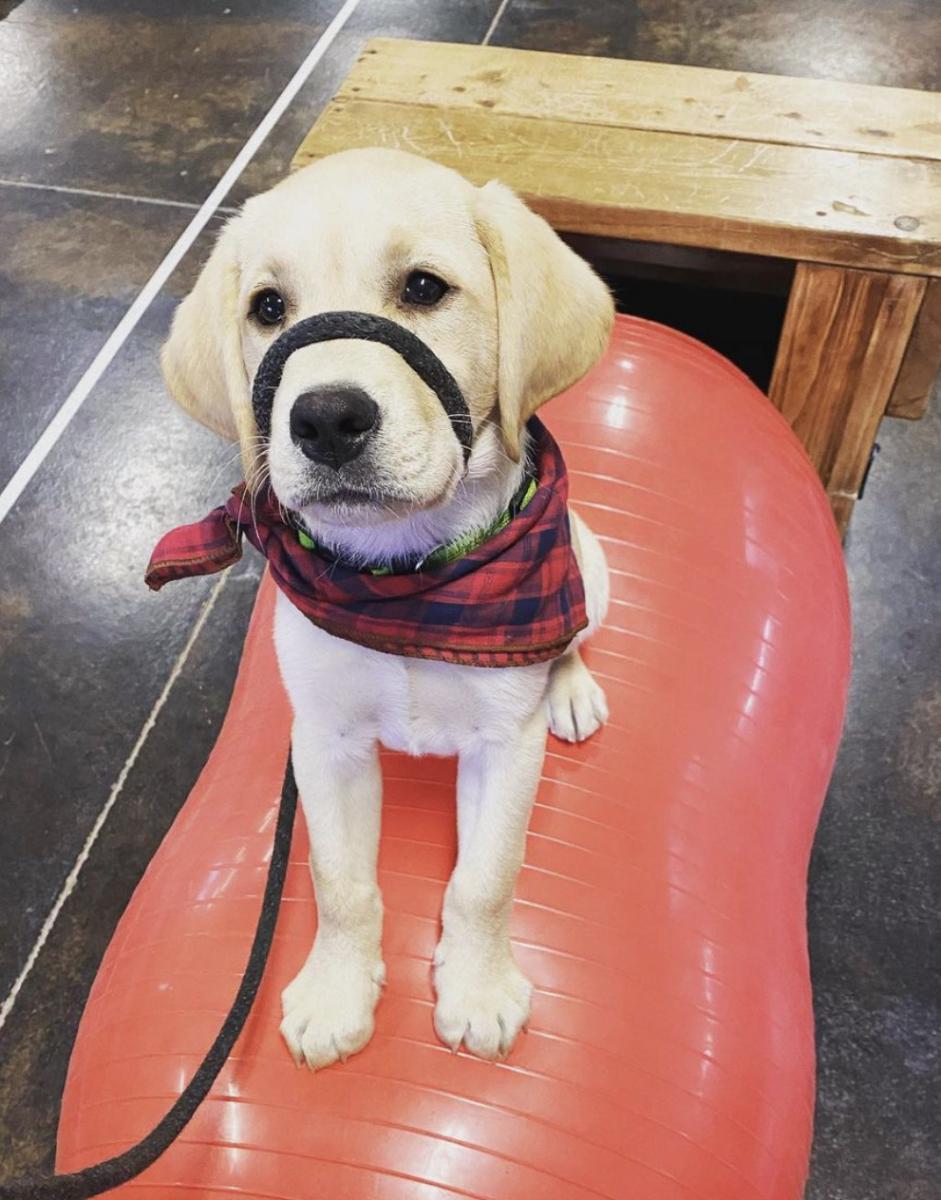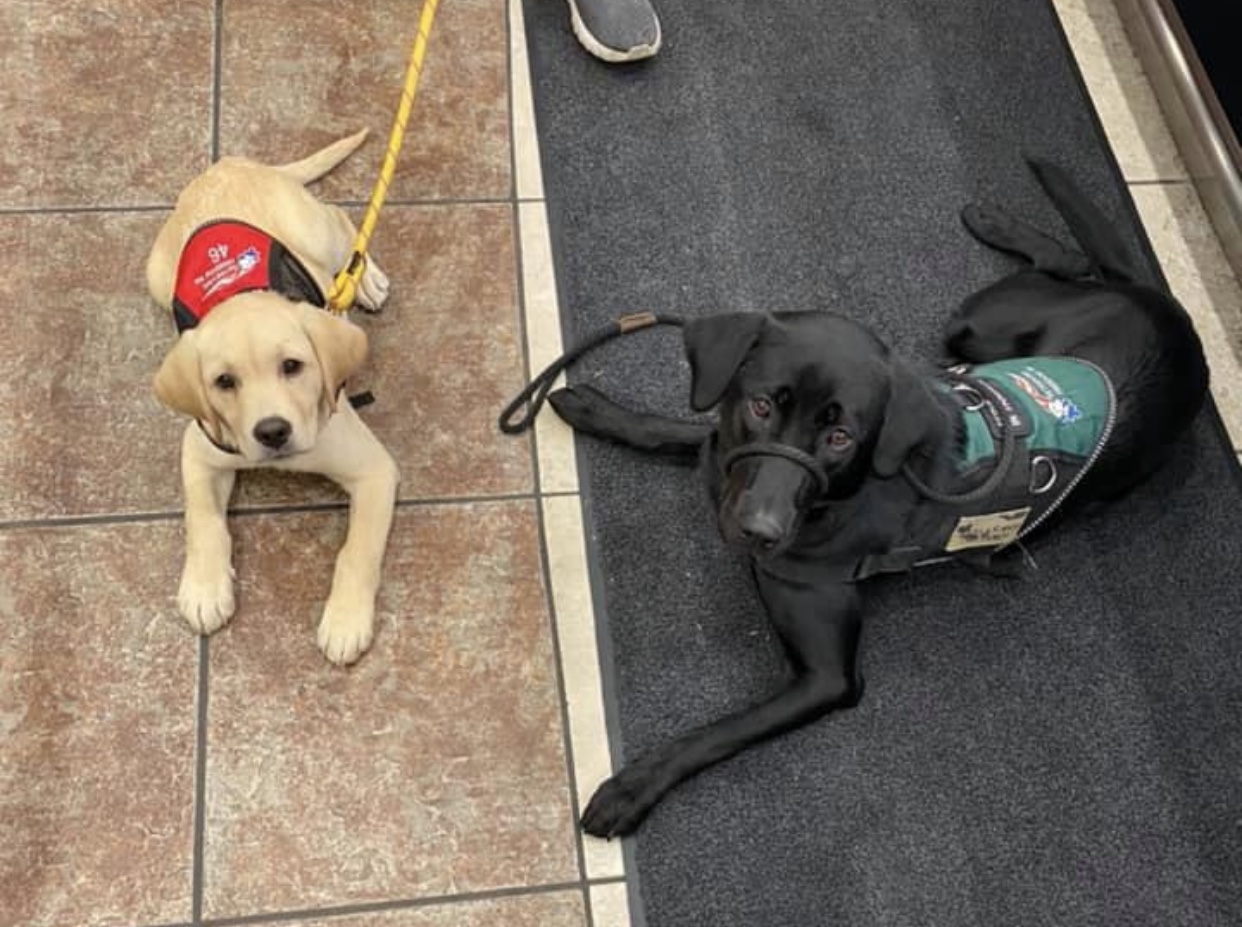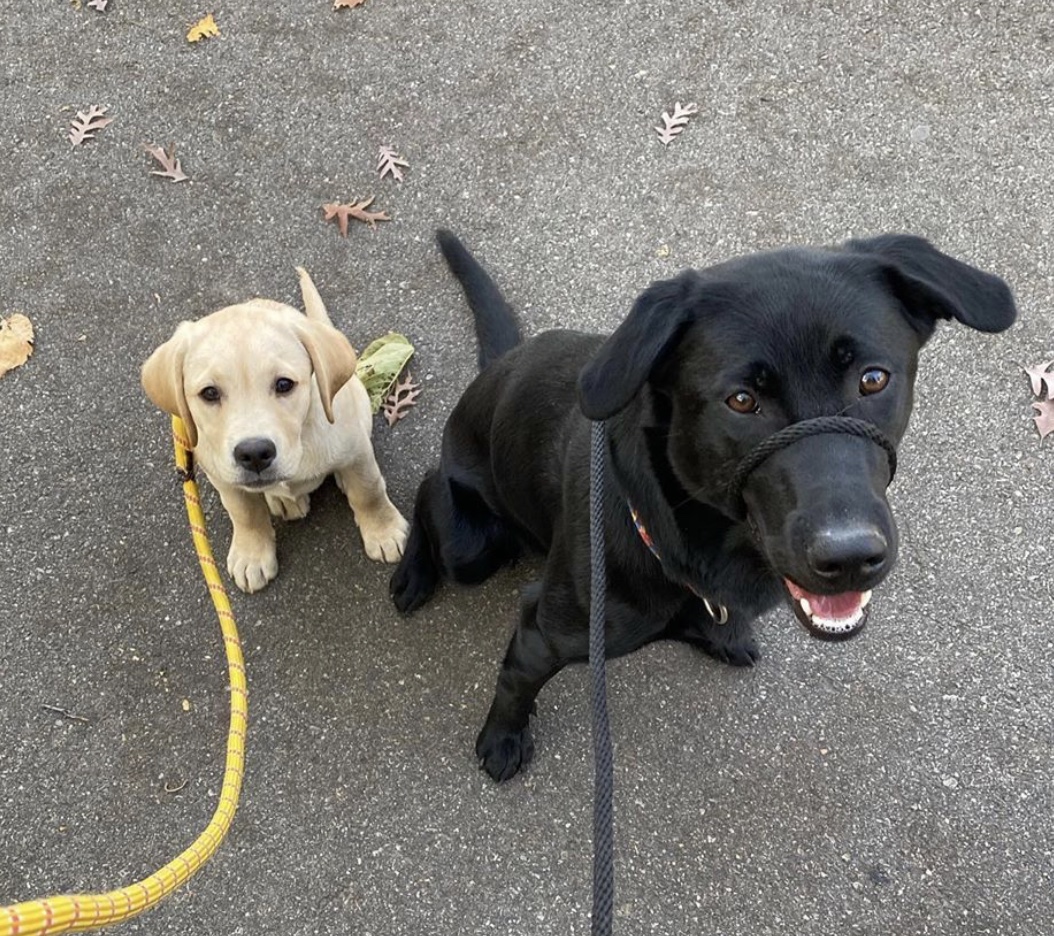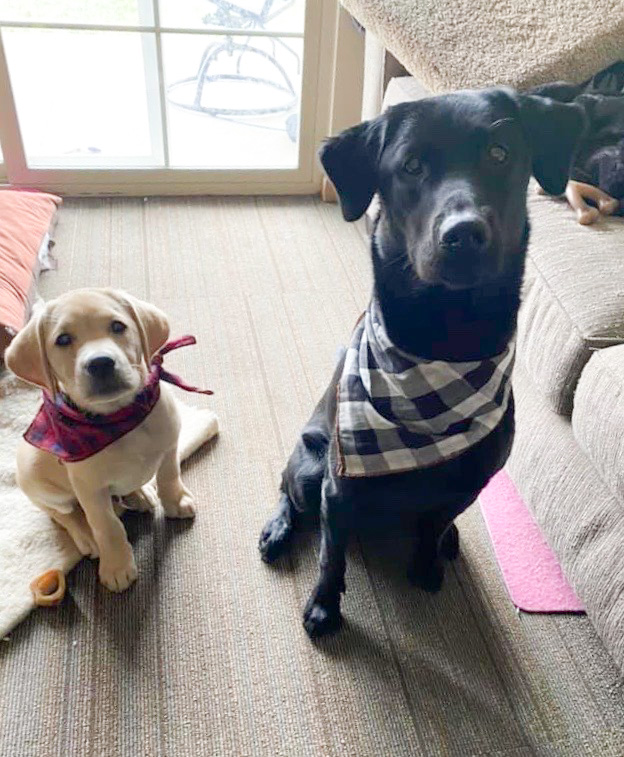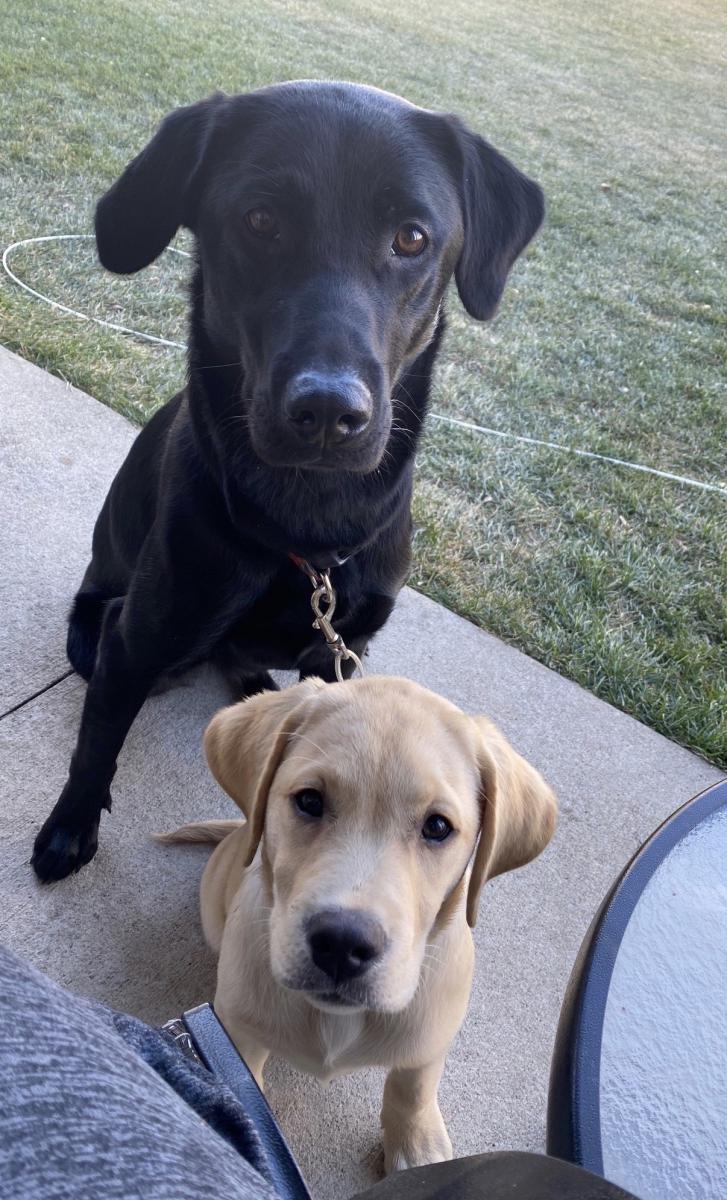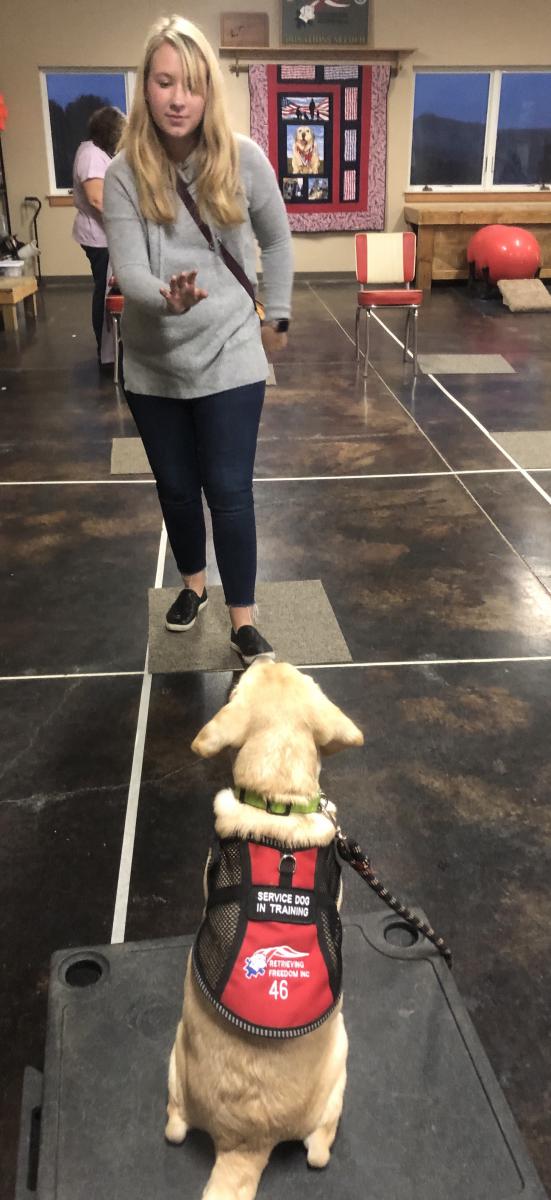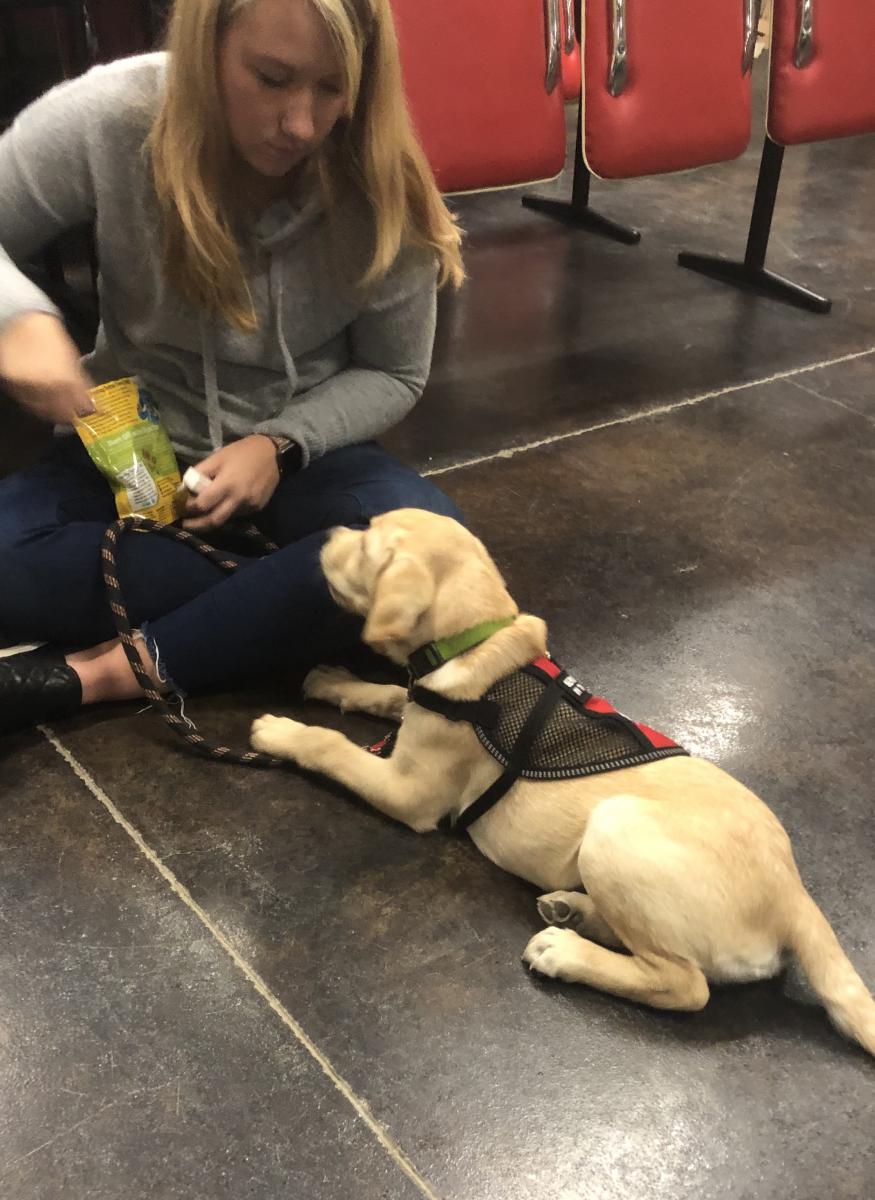 I have begun going to college classes with Jessa! I'm learning to entertain myself over longer periods of time by chewing on bones and taking good snoozes. Between classes, we go on walks and work on my heeling. Jessa fostered another dog named Bailee before I came along. We got to spend a week with Bailee which helped me in my training, too! She showed me how to properly heel and not be afraid of new surfaces when playing safely at the playground!
November 2020 - 4 months old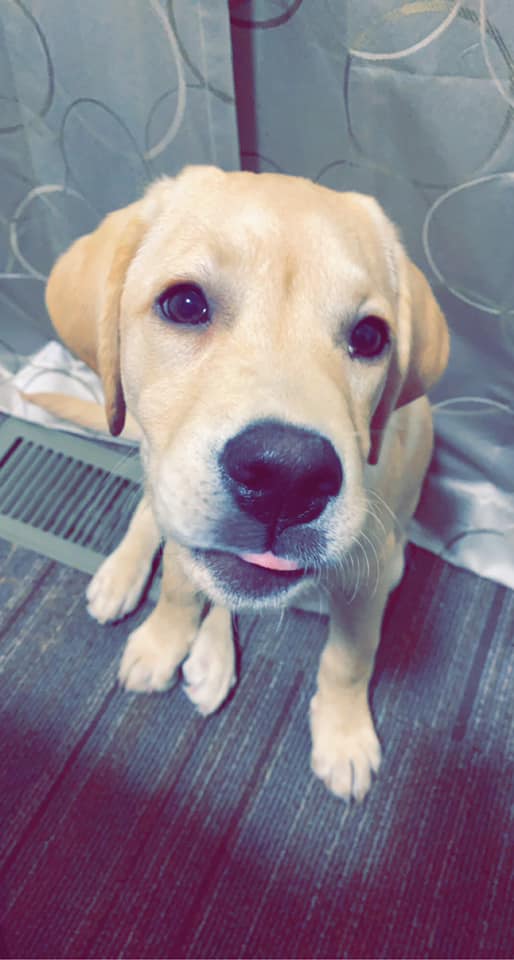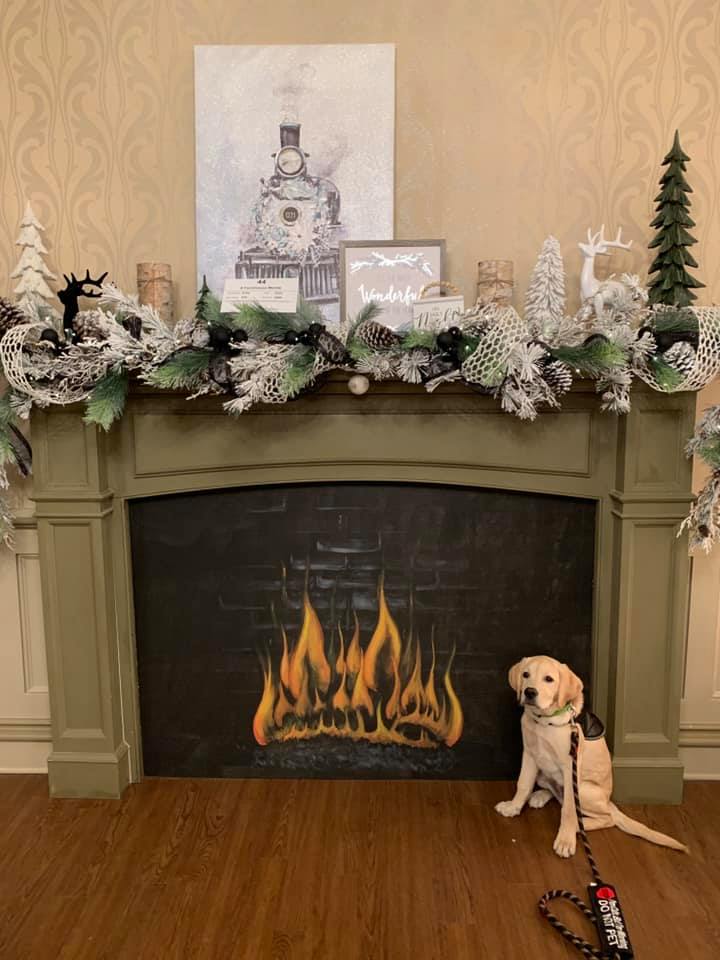 Jessa and I have been gearing up for the holiday season. I behave well when we run errands and then by the end of the day, I'm ready for a long nap!
December 2020 - 5 months old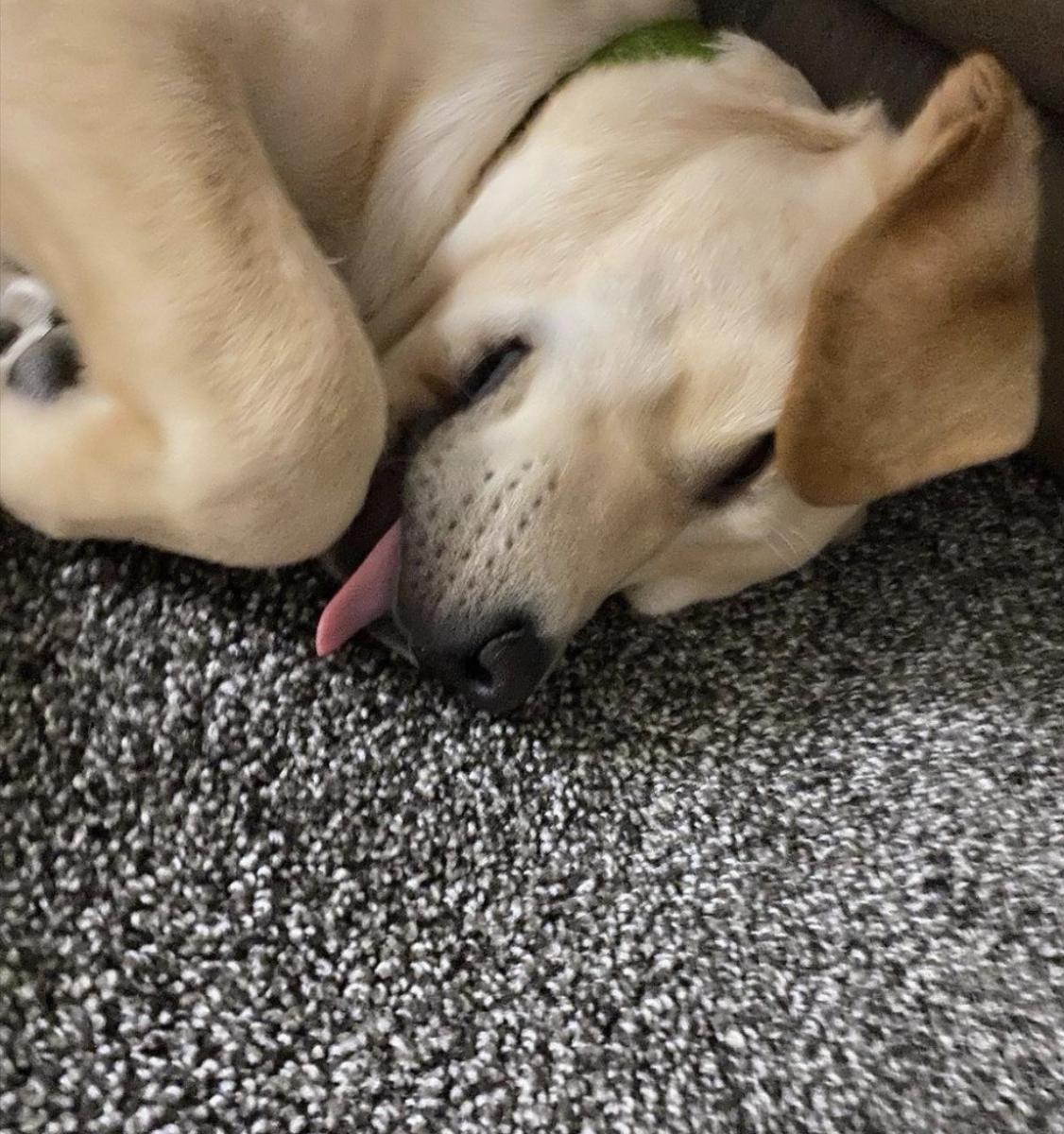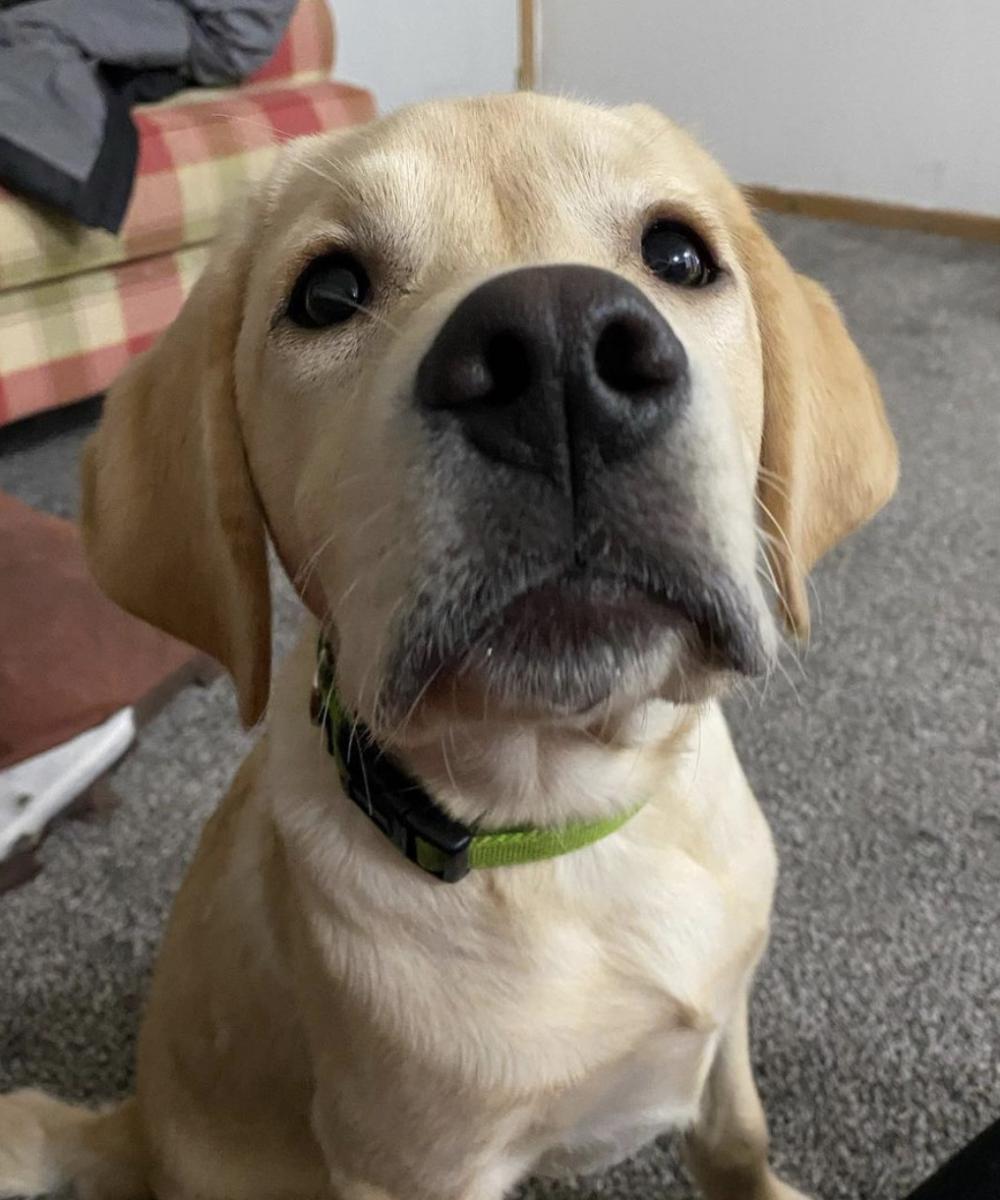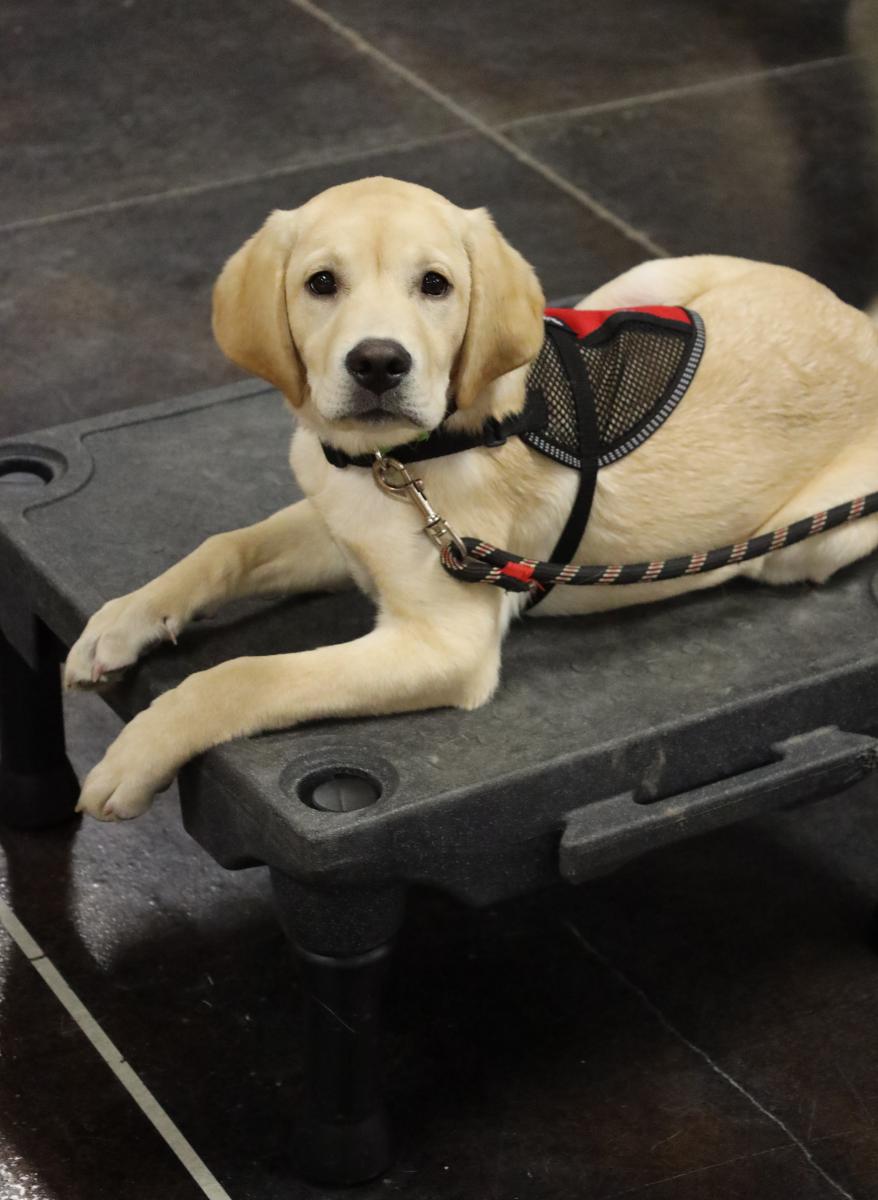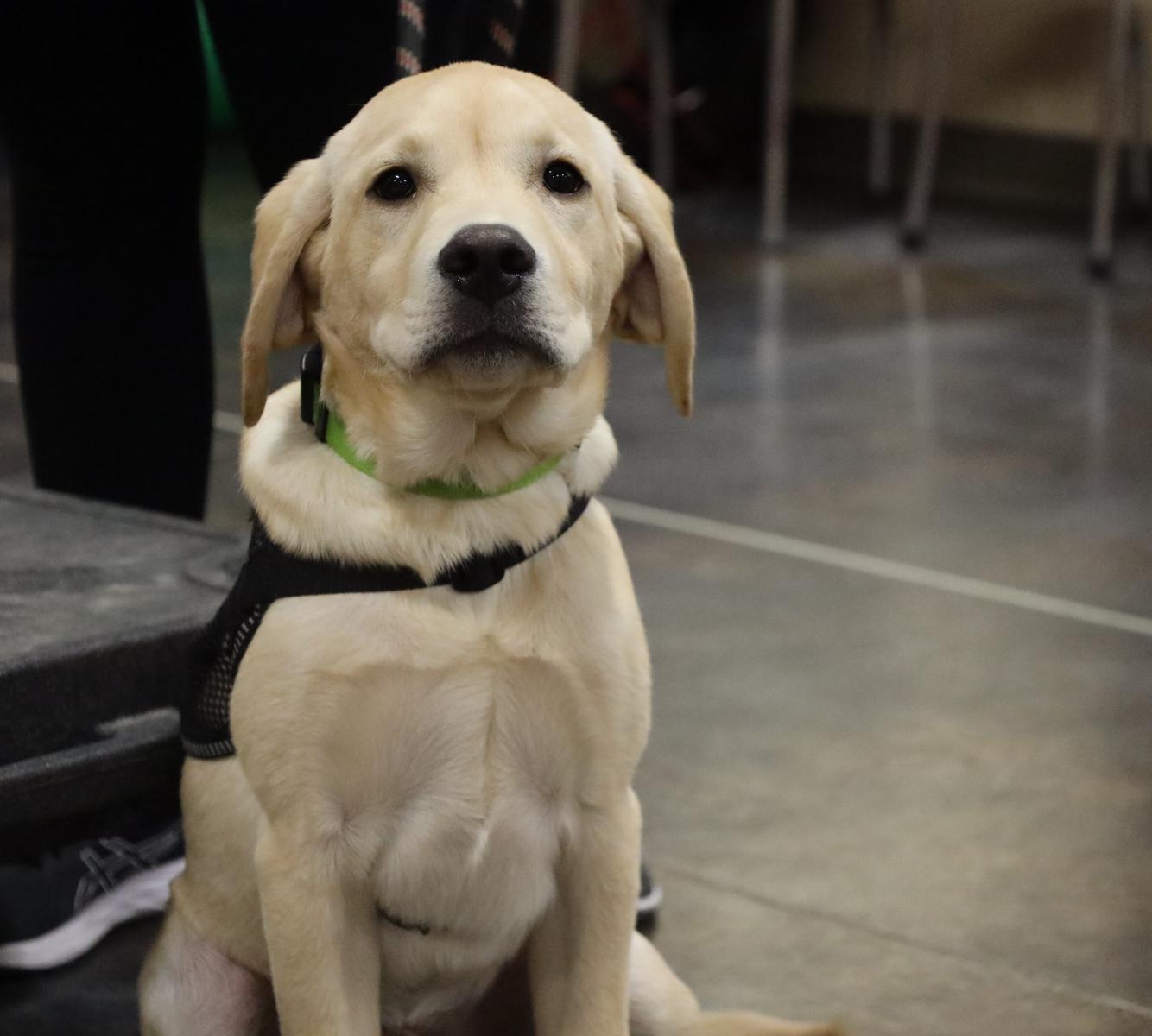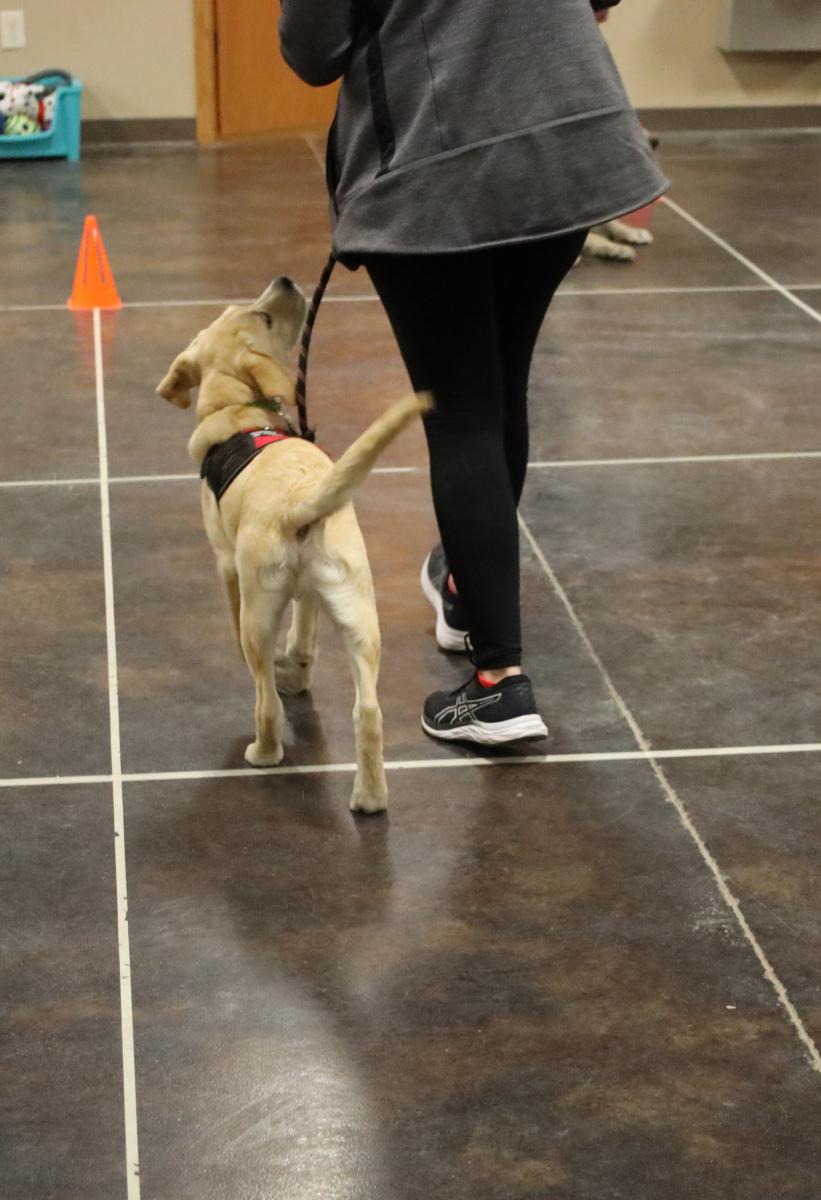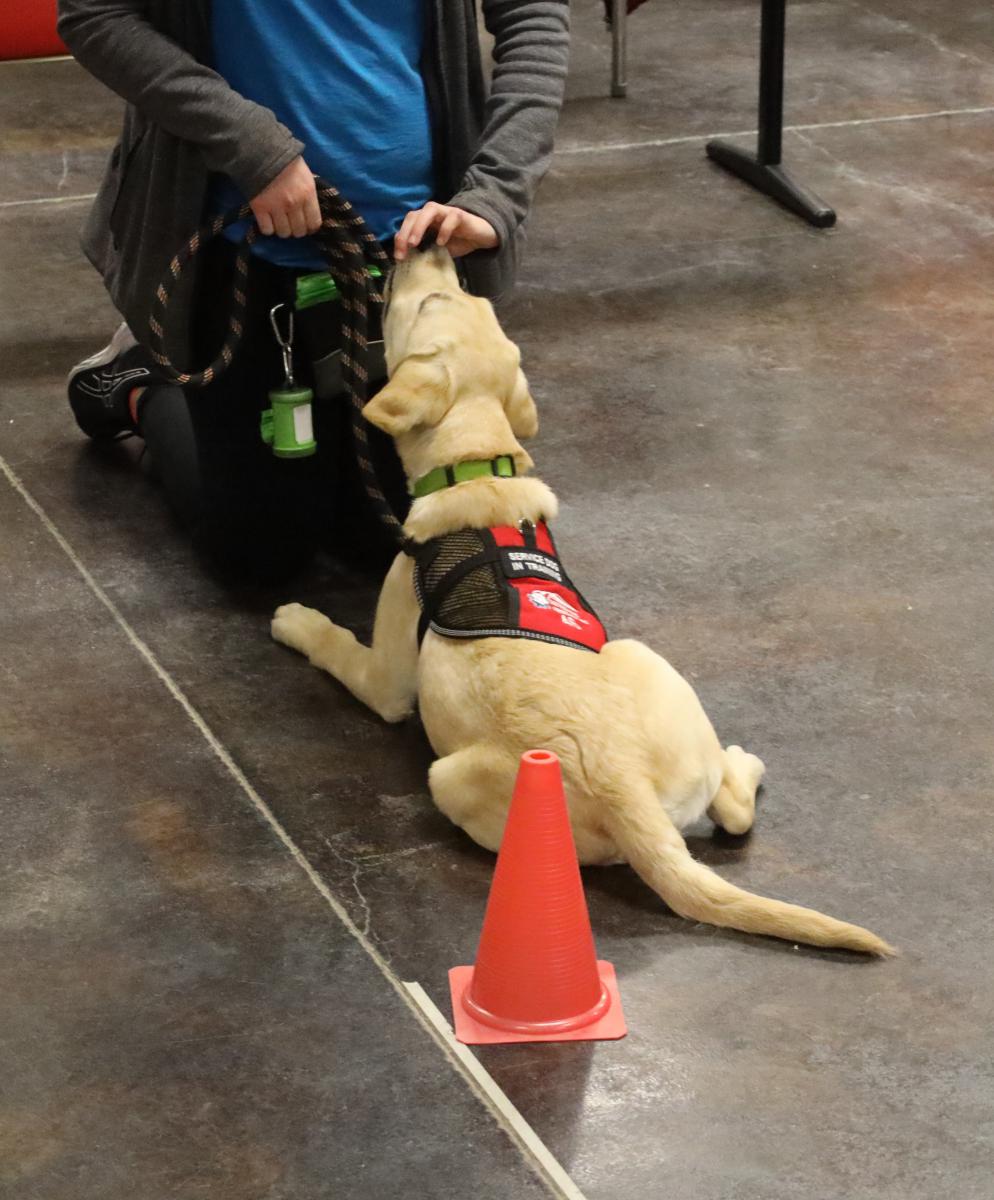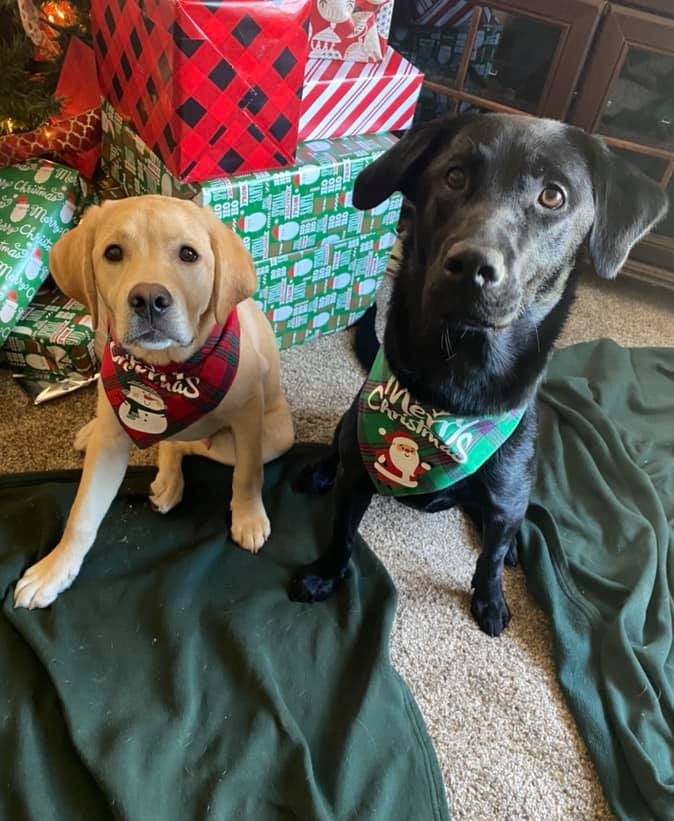 I have been spending a few weeks with another volunteer foster home, Megan! We work hard, I come home and take naps with my tongue out to rejuvenate, and then we play some more! We went to puppy class and worked on my excitement around other animals and humans. I'm learning to be greeted appropriately and stay on my "place" board, even when I'm tempted to jump off. Toward the end of the month I was reunited with my foster Jessa. She has since adopted a released dog, who she fostered before me, named Bailee!
January 2021 - 6 months old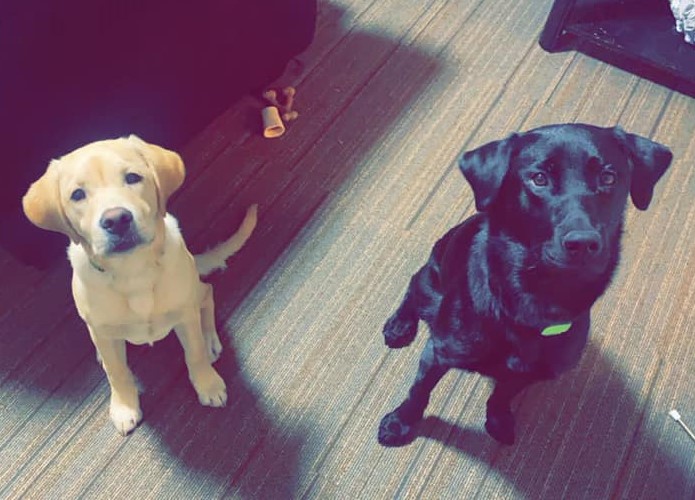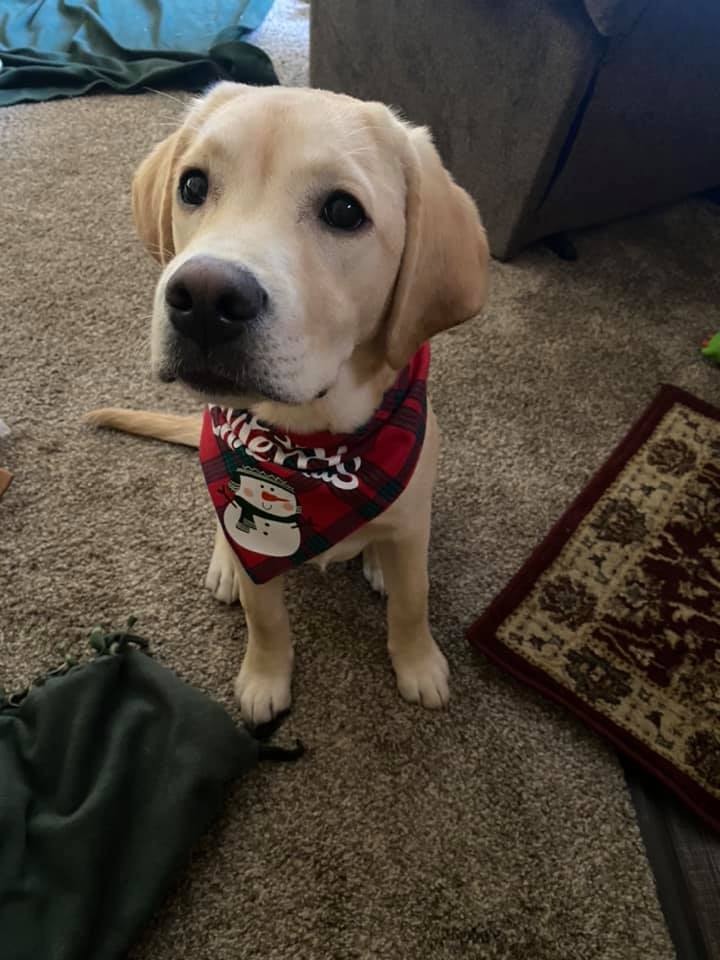 Happy New Year! Jessa, Bailee and I all celebrated the holidays together.