After hearing a presentation from Retrieving Freedom at the American Legion Auxiliary State Convention in 2018, members of Post 27 knew they wanted to help a local veteran in need of a service dog. Members of the Post, located in Muscatine, Iowa, came up with the idea to host bake sales for a full year in order to raise funds.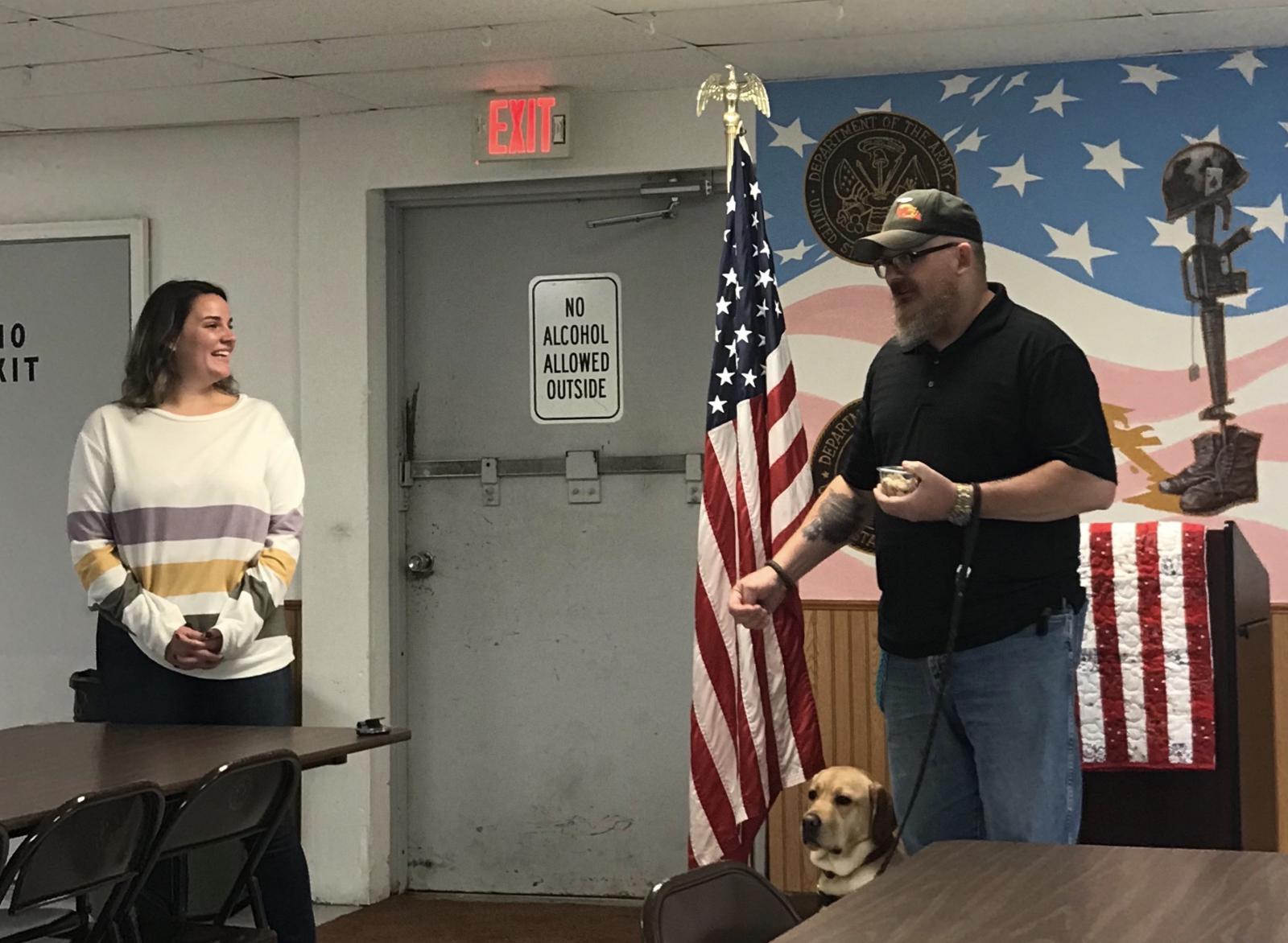 Wishing they could have hosted more bake sales in order to raise extra funds, COVID put a stop to the events in March of 2020. Although their sales were cut short, the Post still managed to raise $2,000.00!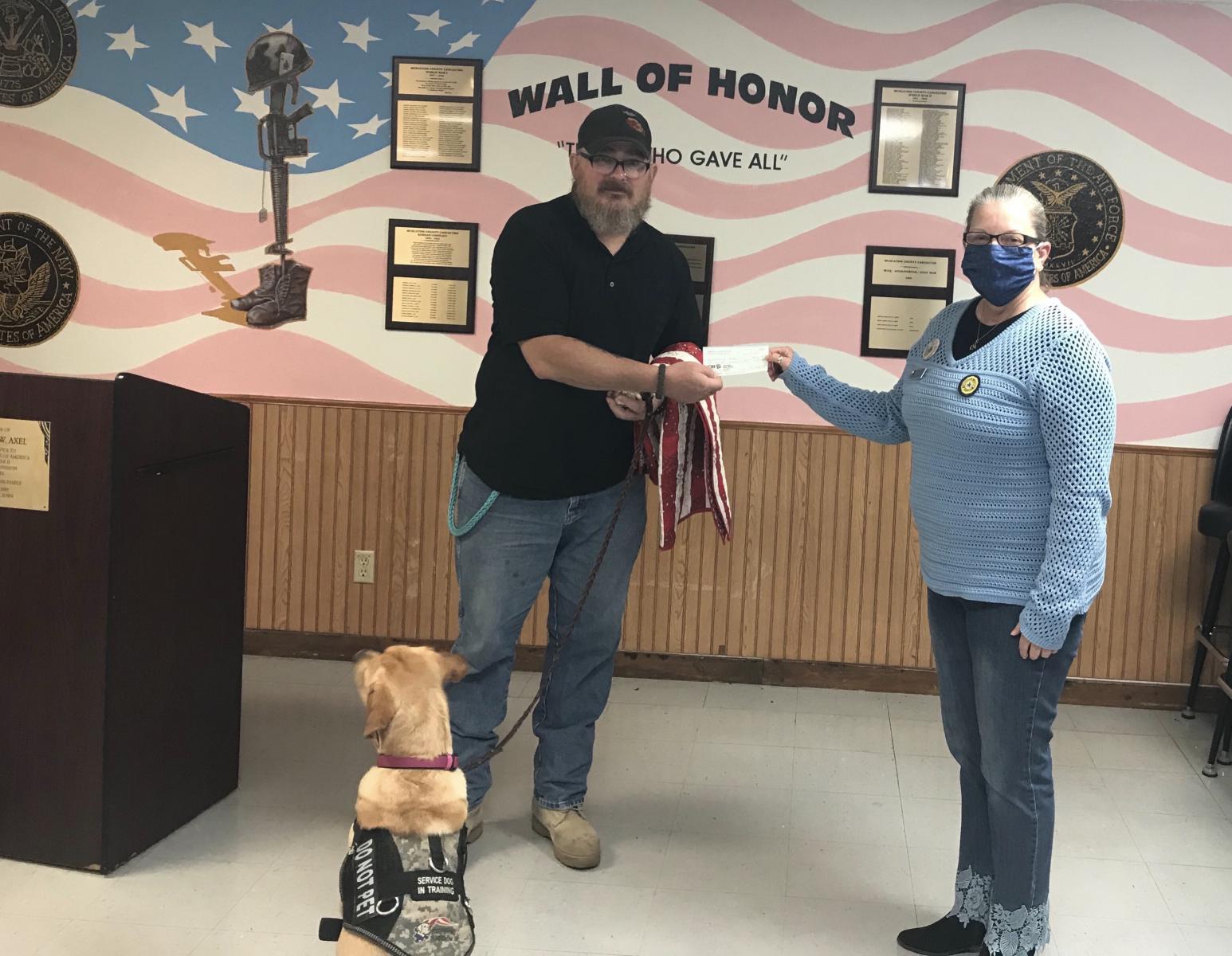 Knowing they wanted to donate to a local veteran in need, they logged onto the Retrieving Freedom website and began reading stories of veterans who are in the process of receiving a service dog. This is where they found Ty.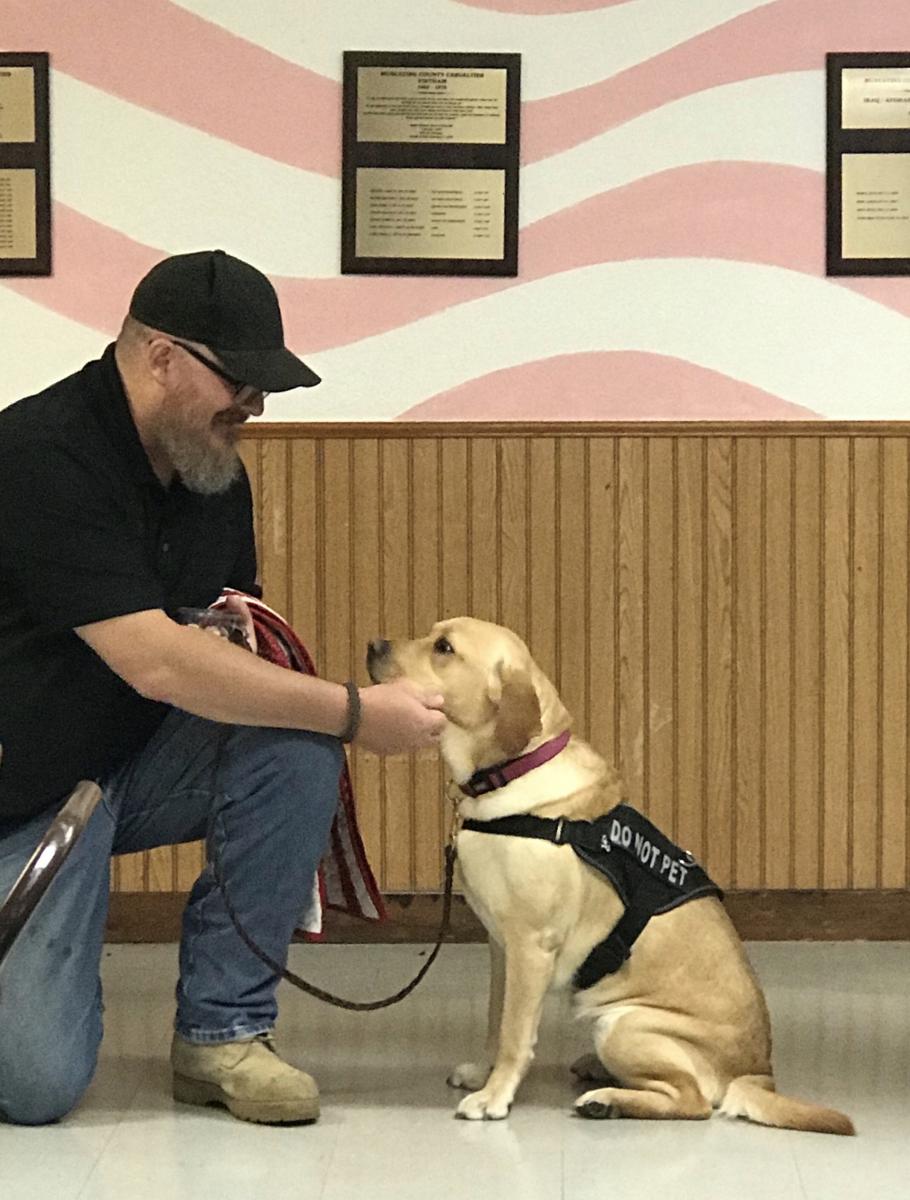 Ty is a veteran who lives just one hour from the Post. He has been in the process of receiving a service dog from Retrieving Freedom for just over one year, inching closer to graduating with each passing day. Ty has worked with various dogs and continues to meet with the professional trainers at the facility in order to find the perfect match for his needs.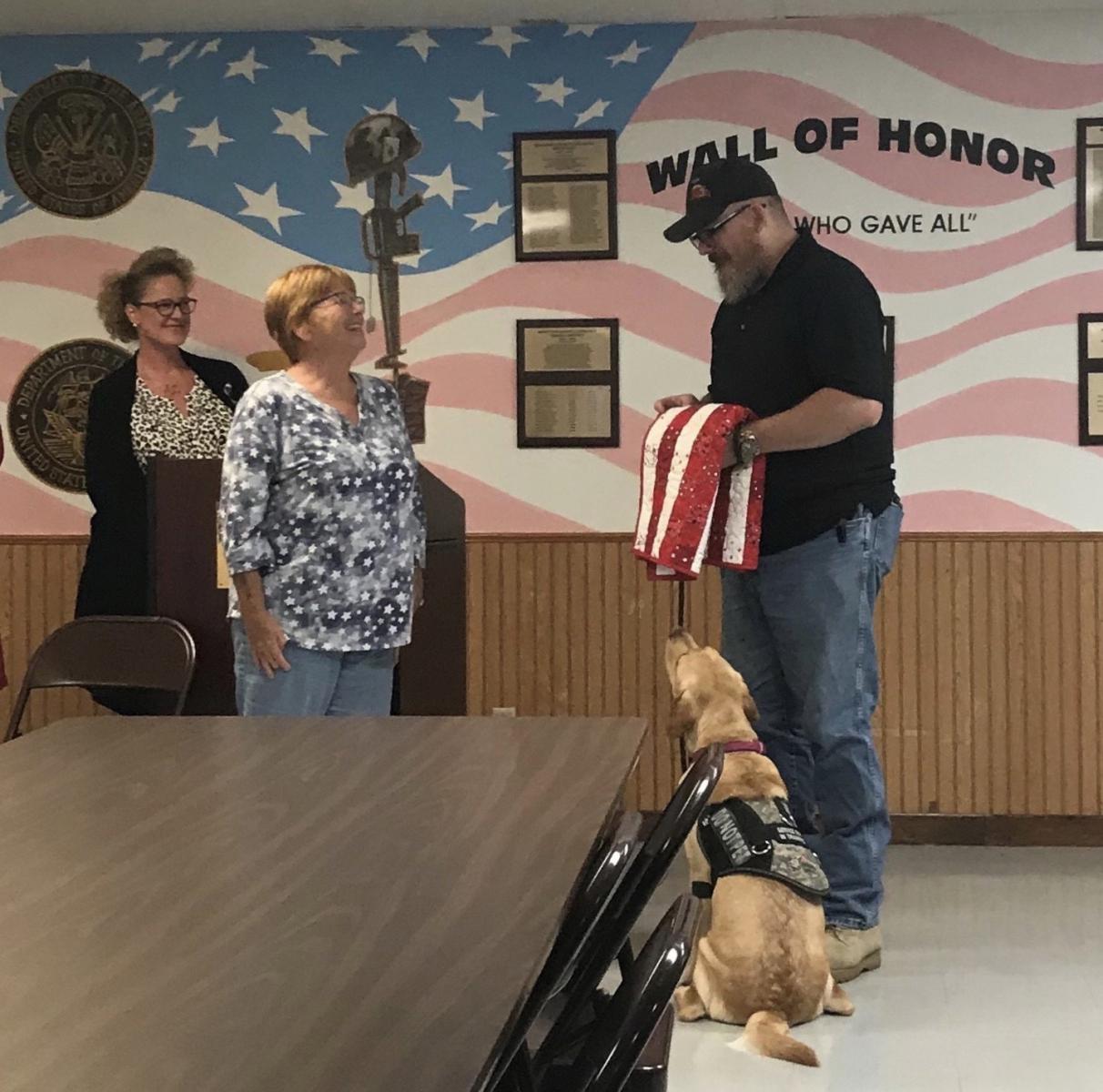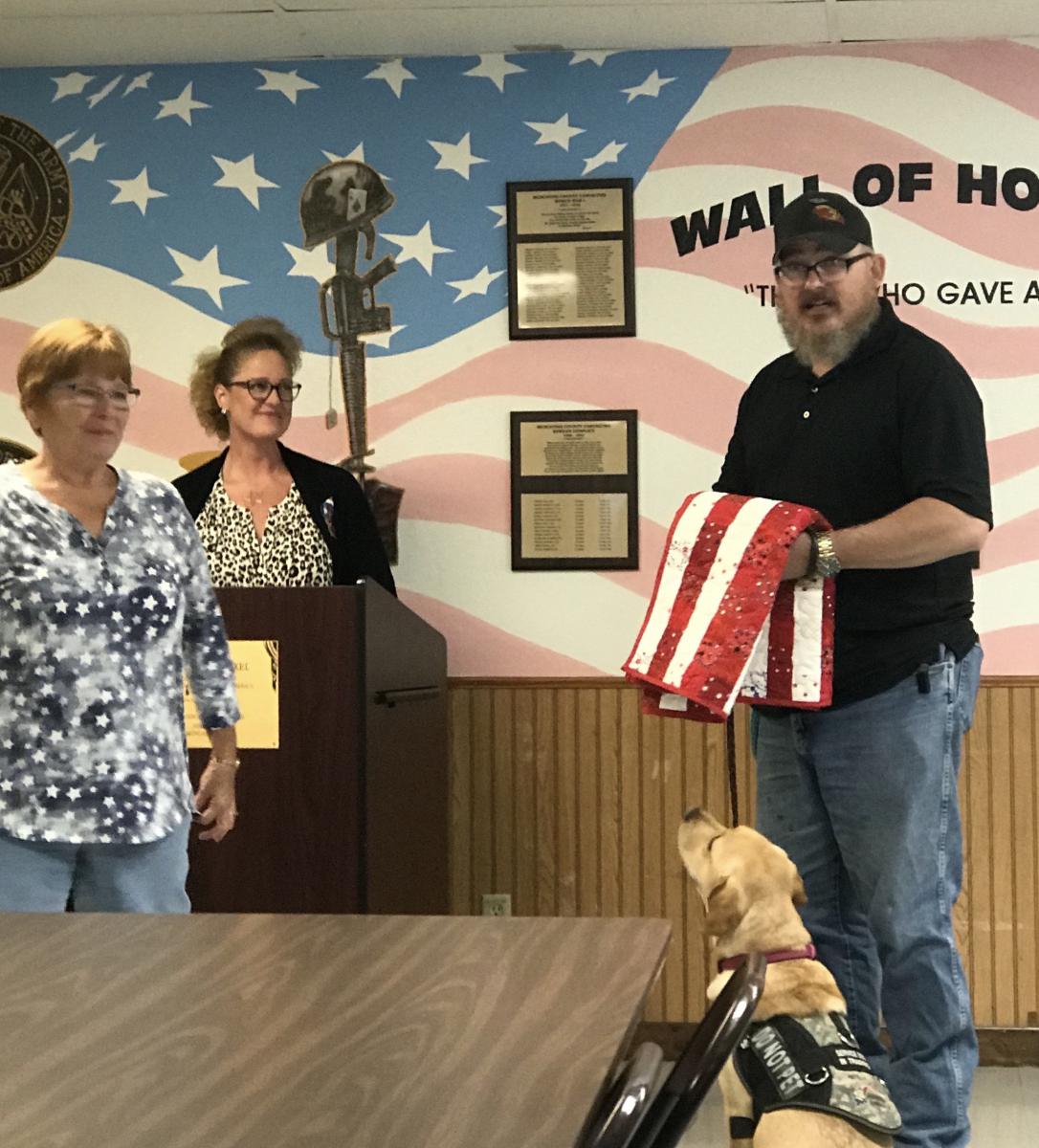 Retrieving Freedom Marketing Manager Keegan Birkicht and veteran Ty traveled to the Post on September 10, 2020 to thank the members for their dedication toward the project and for supporting Ty's journey of receiving a life-changing service dog. Ty was presented with a mini Quilt of Valor, the perfect size for his future service dog.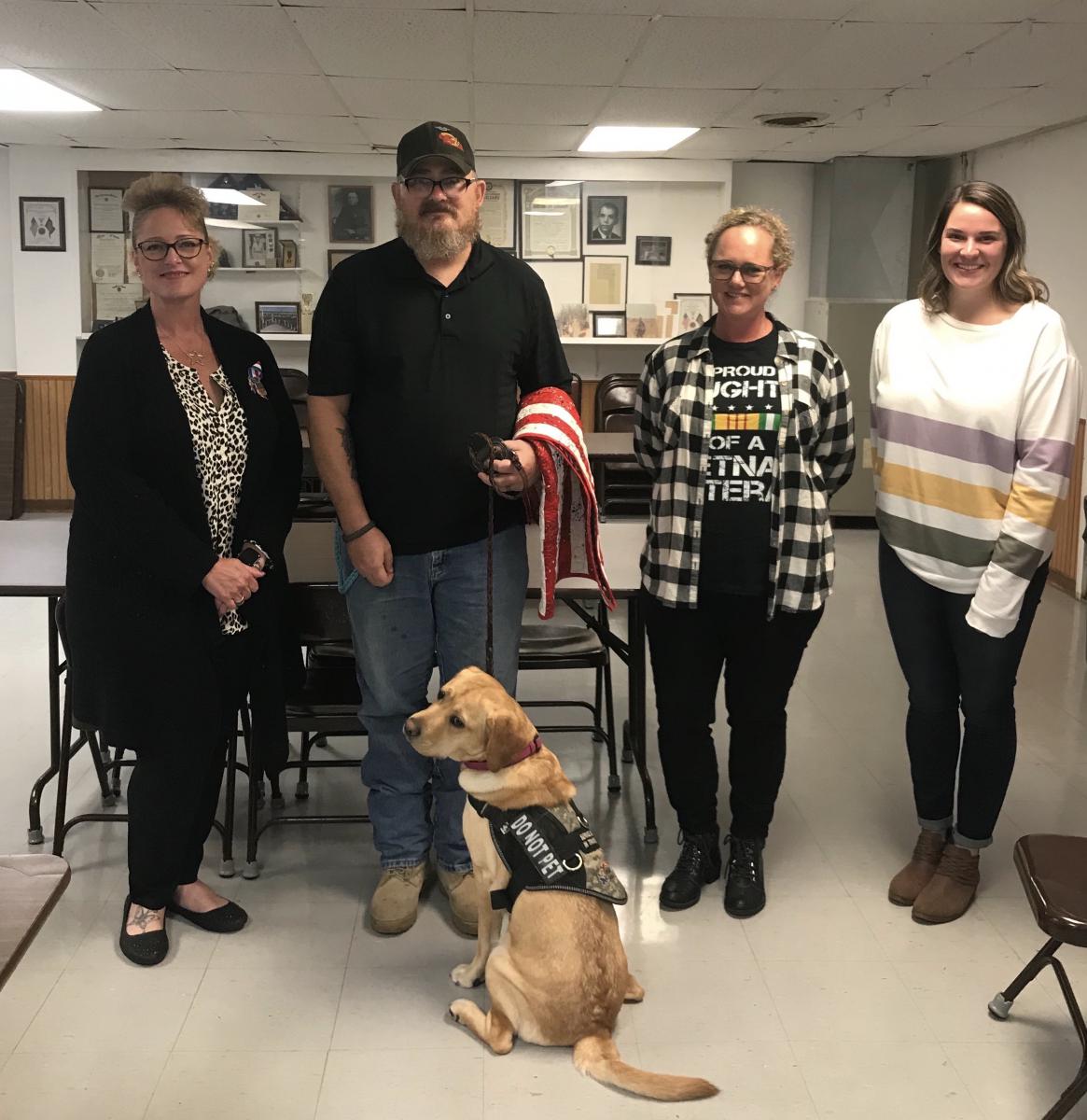 On behalf of everyone at Retrieving Freedom, THANK YOU, American Legion Auxiliary Post 27 for your support of this country's veterans and service dogs. Your generosity means so much. Ty is looking forward to visiting shortly with his official service dog.