Happy Tax Day!
We are proud to announce that APS Solutions is the first donor to support Retrieving Freedom's participation in the Neighborhood Assistance Program through the Missouri Department of Economic Development.
APS Solutions' mission to invest in people is displayed through their generous continued support not only to Retrieving Freedom, Inc. but many great organizations throughout the Sedalia community.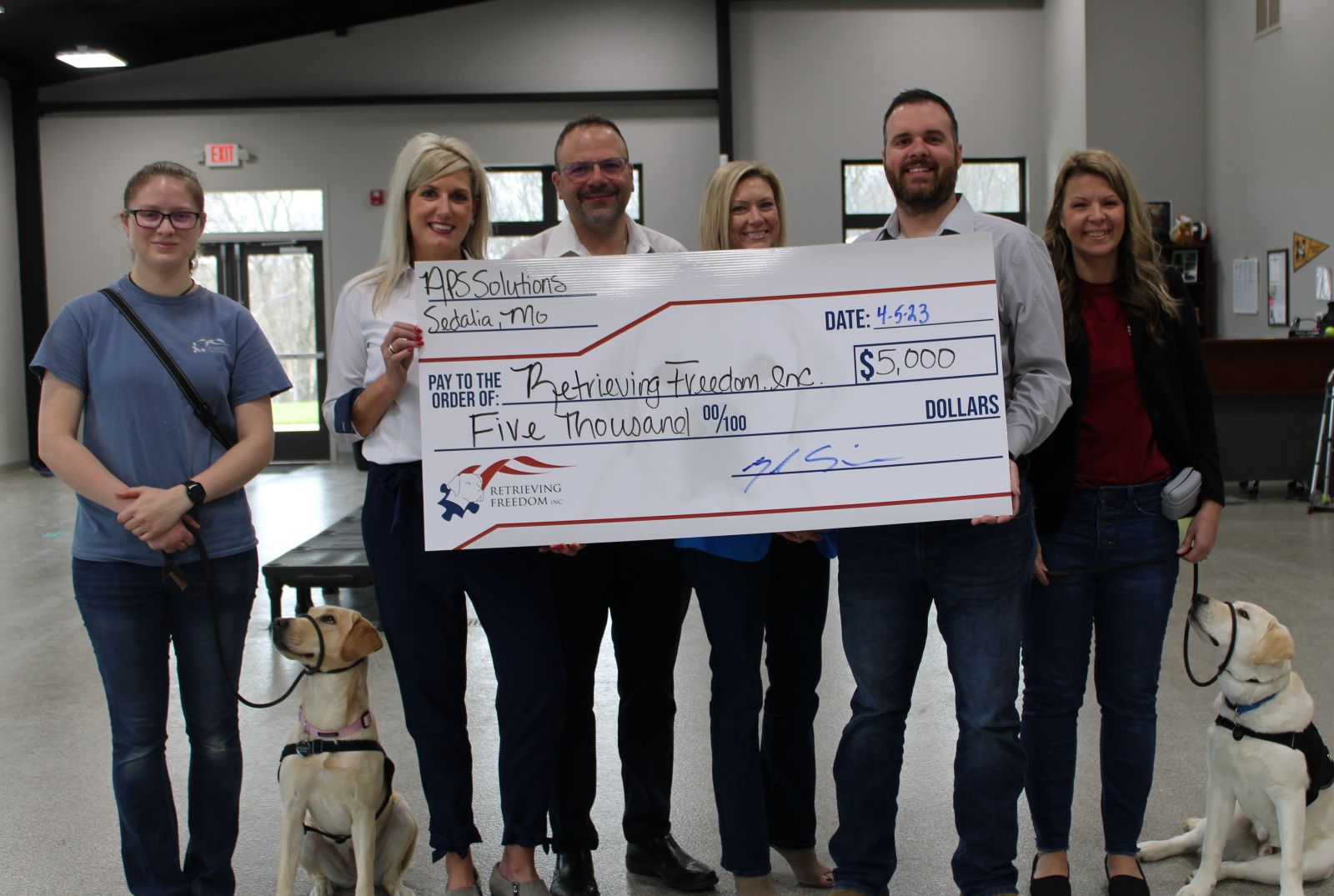 Unlike tax deductions, tax credits reduce your tax bill dollar for dollar. If you are a Missouri business owner imagine yourself taking $2,500 off your total tax bill. That's what our friends at APS Solutions will be doing this time next year! The application is simple, and the qualifications are easy.
Keep your tax dollars in your community! This $5,000 donation will help provide Veteran Service Dogs and Autism Service Dogs nationwide!
To learn more and take advantage of our Missouri Tax Credits visit our Give Support page.