Stage 1 Introduction
Hi there! My name is Basil. I am proud to have been selected to enter into the Retrieving Freedom training program. My parents are "Spirit" who is fostered by the Nash family and "Echo" from PAWS With A Cause. During this stage of training I will be spending approximately 8 months with my new volunteer foster, Jesina.
Throughout Stage 1, I will learn the basics obedience, public behavior, and a lot of socialization. I understand that it takes a very special dog to complete the program as there is a high standard to become a Service Dog. I am aware that I may be one of the dogs whose purpose is outside of service work so I will be updating my profile on a monthly basis for all that would like to follow my journey through the program.
May 2020 - 7 weeks old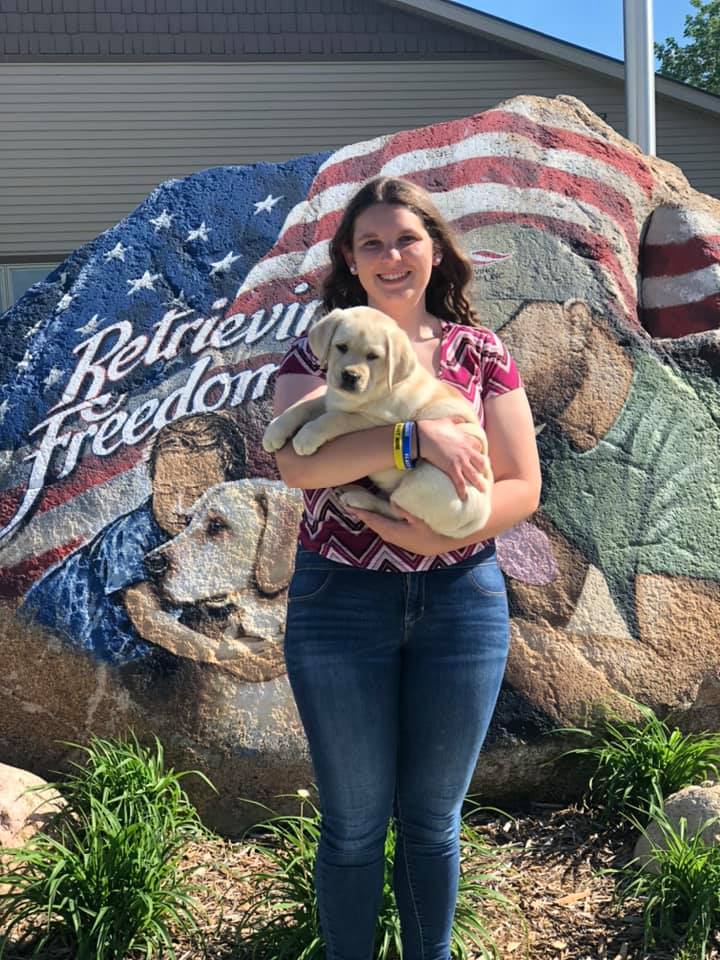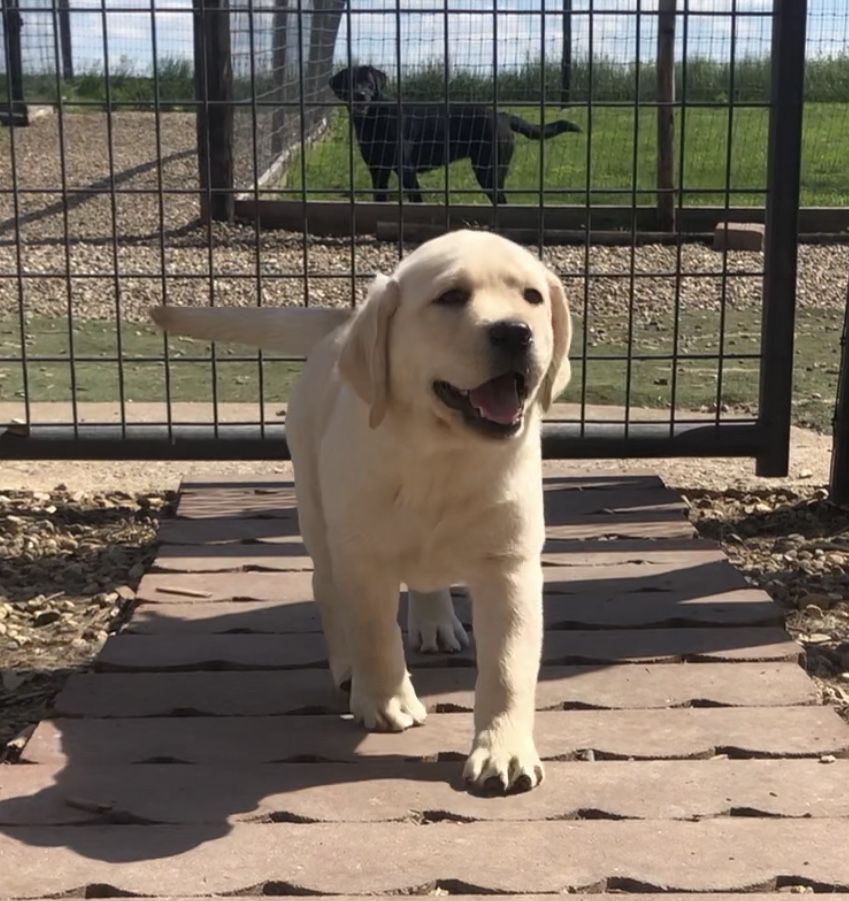 Right at the end of this month, I transitioned from my wonderful breeding foster home to my new puppy foster home with Jesina! I'll begin to work on crate training, walking on a leash, behaving in public, potty training, and learning my name!
June 2020 - 2 months old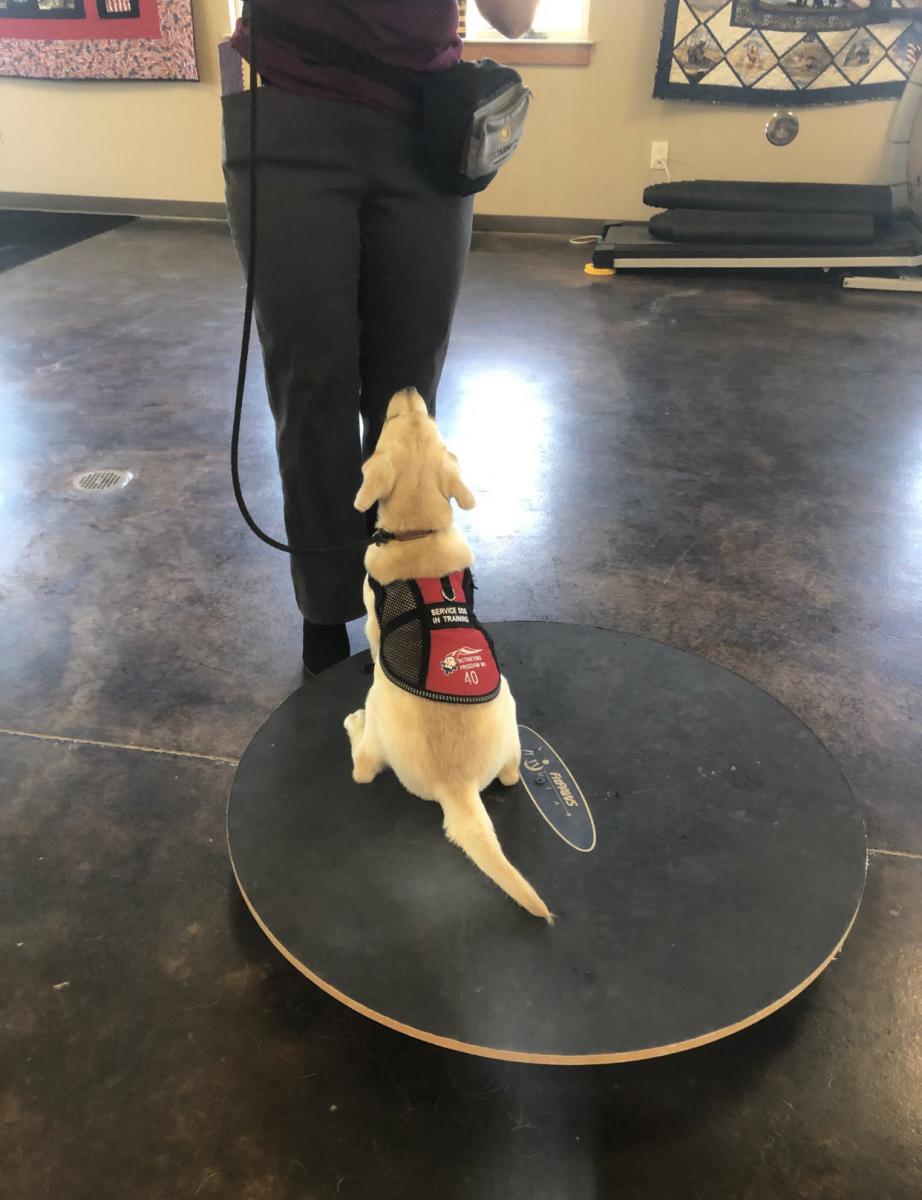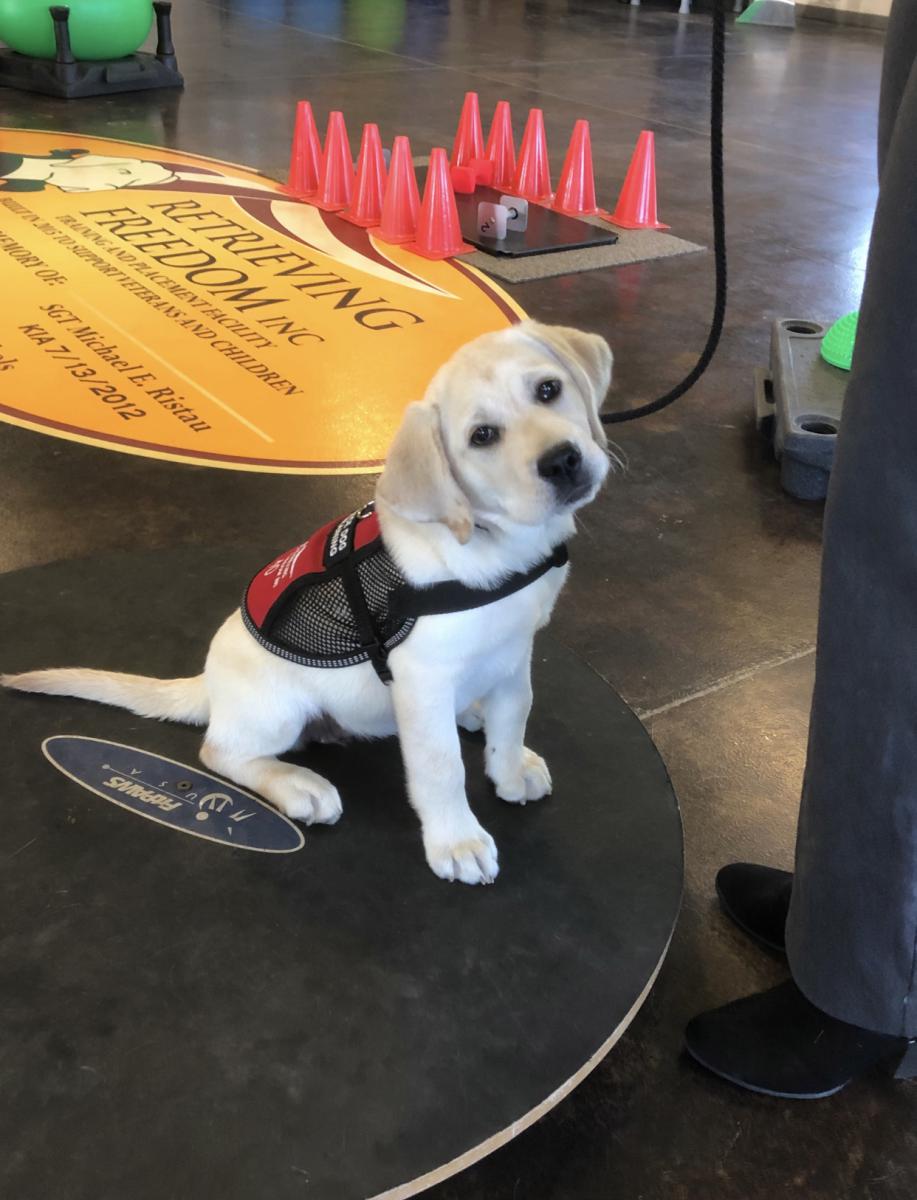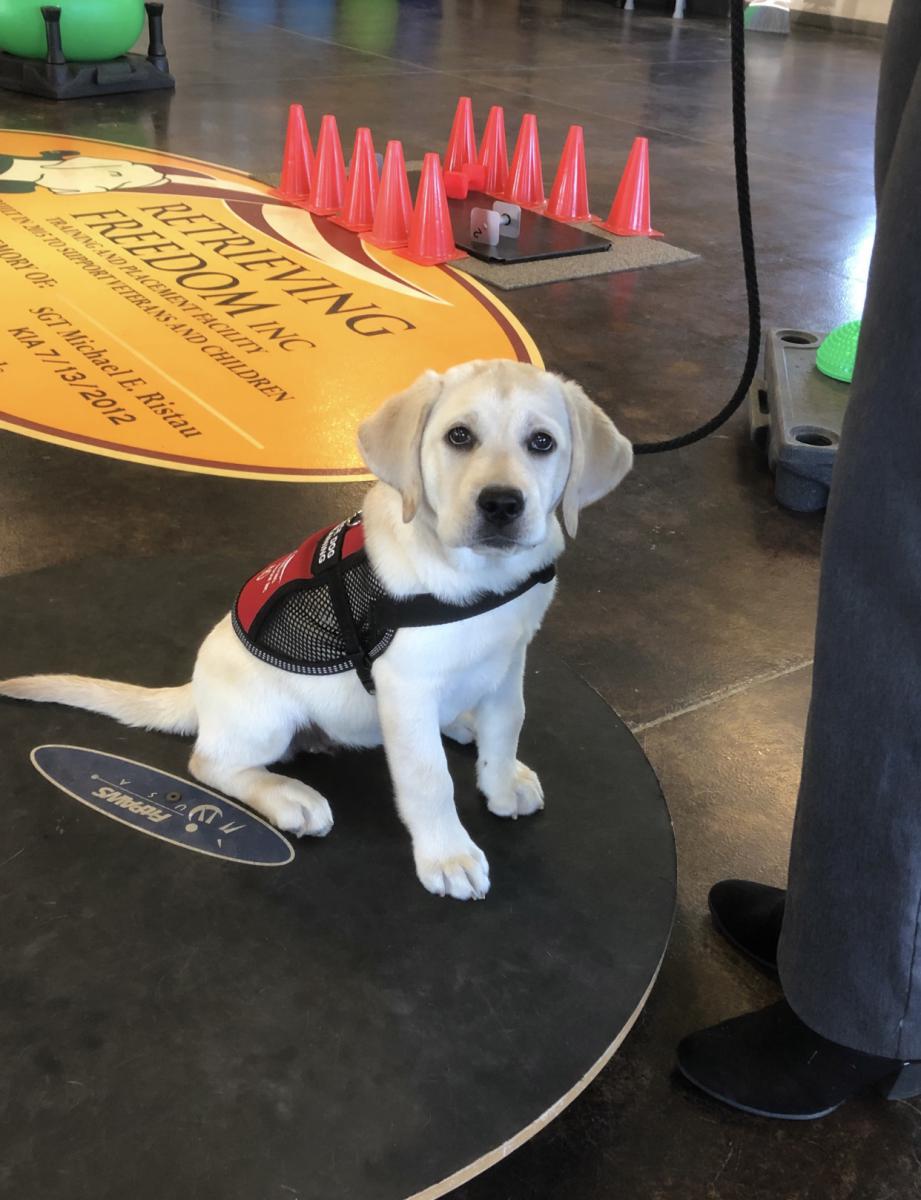 I have been working with RFI trainers both over Zoom and in-person, so they can be sure my training is off to a good start. They are impressed with how much I've improved in such a short period of time! I showed no fear on this wobble board.
July 2020 - 3 months old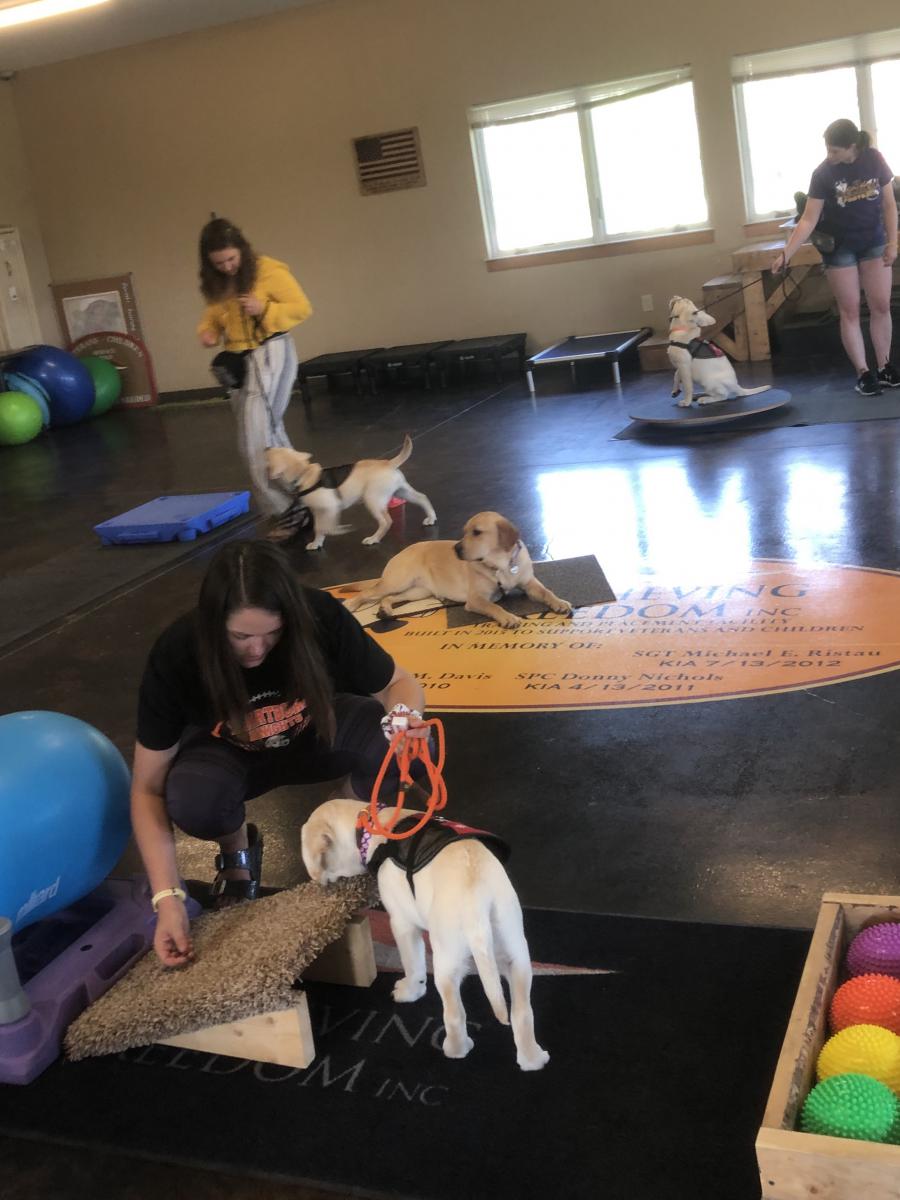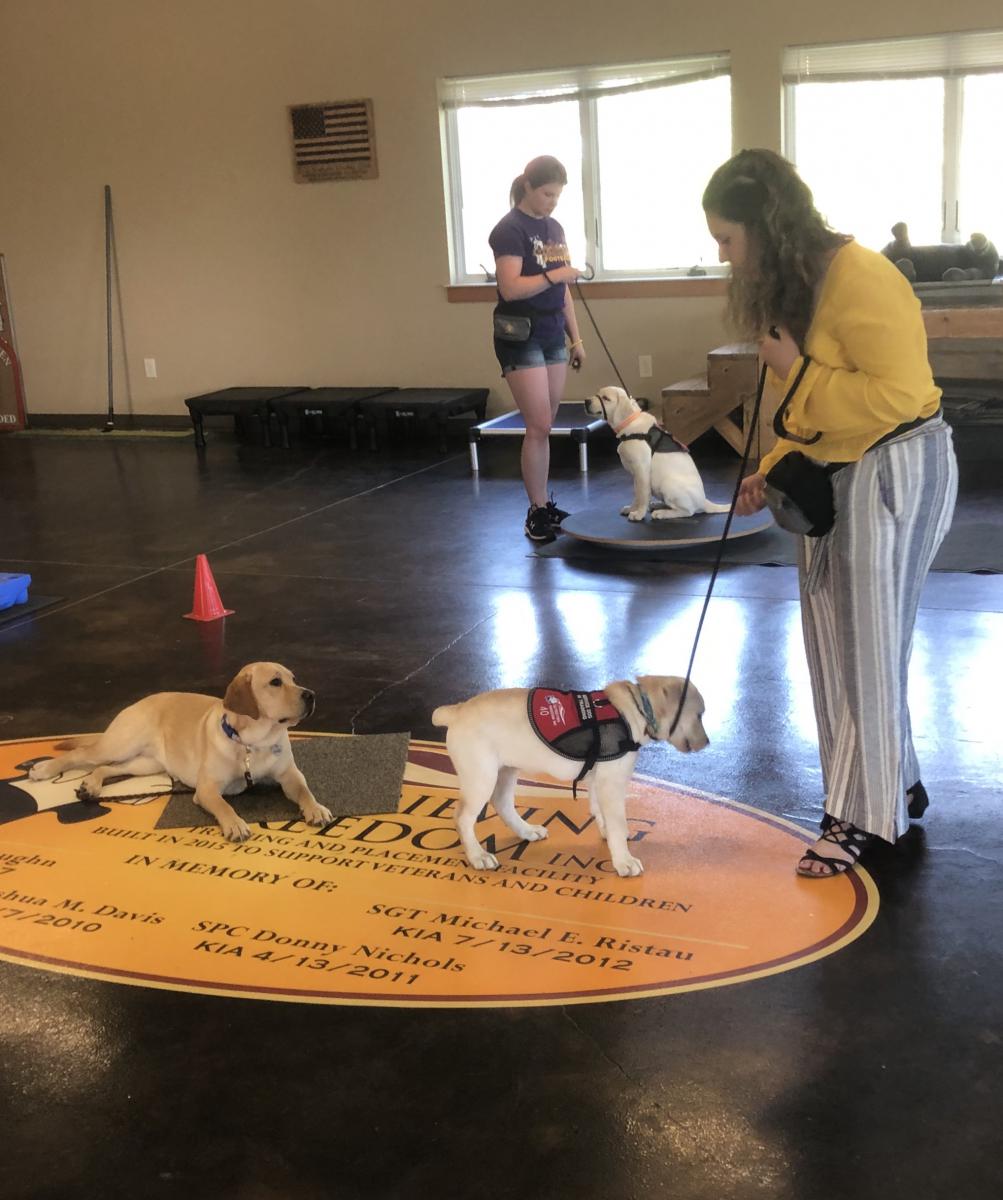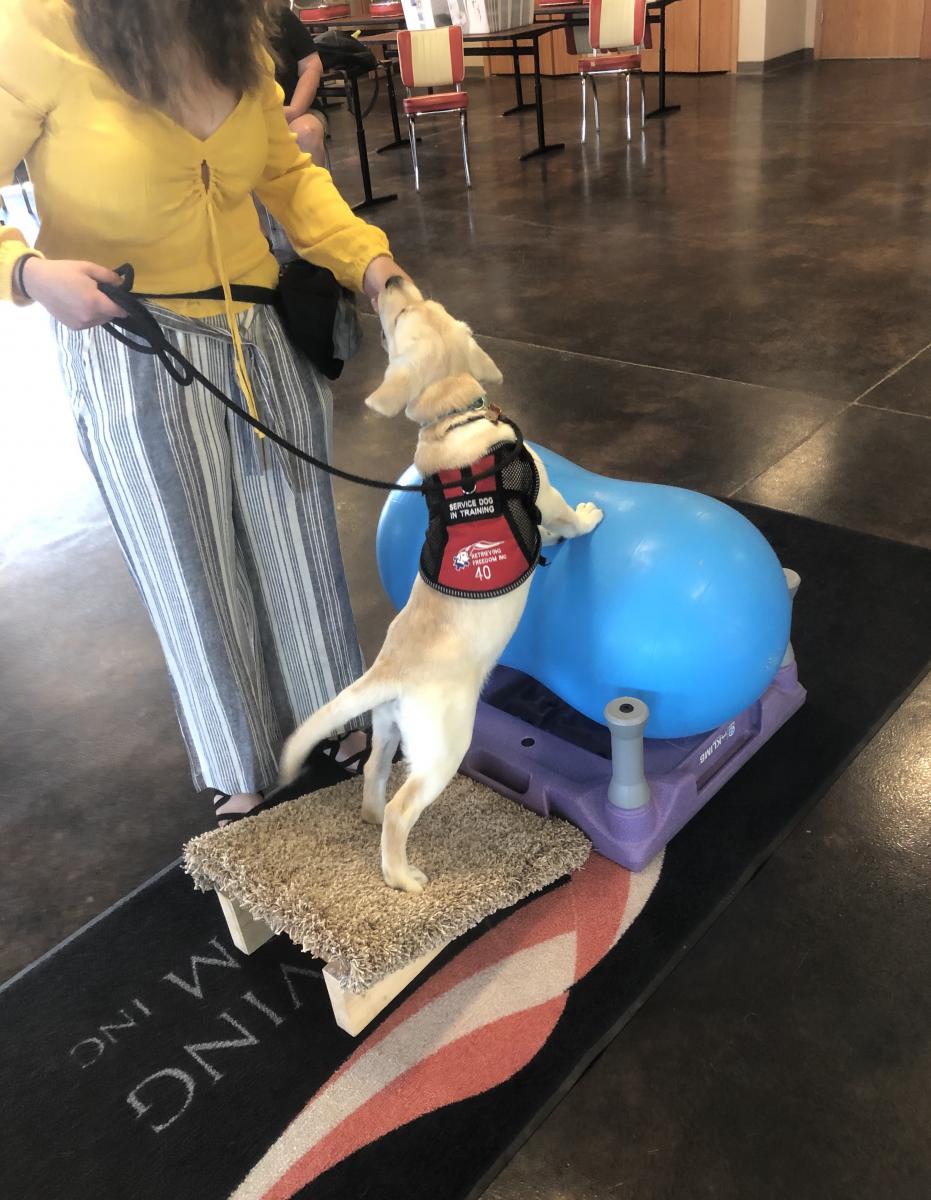 I continue to meet with trainers at RFI for small training sessions. Good news - they are still impressed! It was fun to train alongside my sister Luna as well. I'm working on focusing on my handler, Jesina, when other dogs are around. I'm a very confident puppy - not much phases me other than hot weather! I prefer to travel with a portable fan everywhere I go. Some might call me a princess.