Sponsor Announcement
I am honored to be sponsored by Samuel Buckmaster. He graciously donated toward a sponsorship, which provided him the opportunity to give me my wonderful name! I want to thank Sam from the bottom of my heart for his generosity toward my training. I hope to make him proud!!
Bella's Journey
Stage 1 Introduction
Hello! My name is Bella. I am proud to have been selected to enter into the Retrieving Freedom training program, where I journeyed to from Kris Holman. During this stage of training I will be spending approximately 8 months with my new volunteer fosters, Larry and Lisa.
Throughout Stage 1, I will learn the basics obedience, public behavior, and a lot of socialization. I understand that it takes a very special dog to complete the program as there is a high standard to become a Service Dog. I am aware that I may be one of the dogs whose purpose is outside of service work so I will be updating my profile on a monthly basis for all that would like to follow my journey through the program.
February 2021 - 2 months old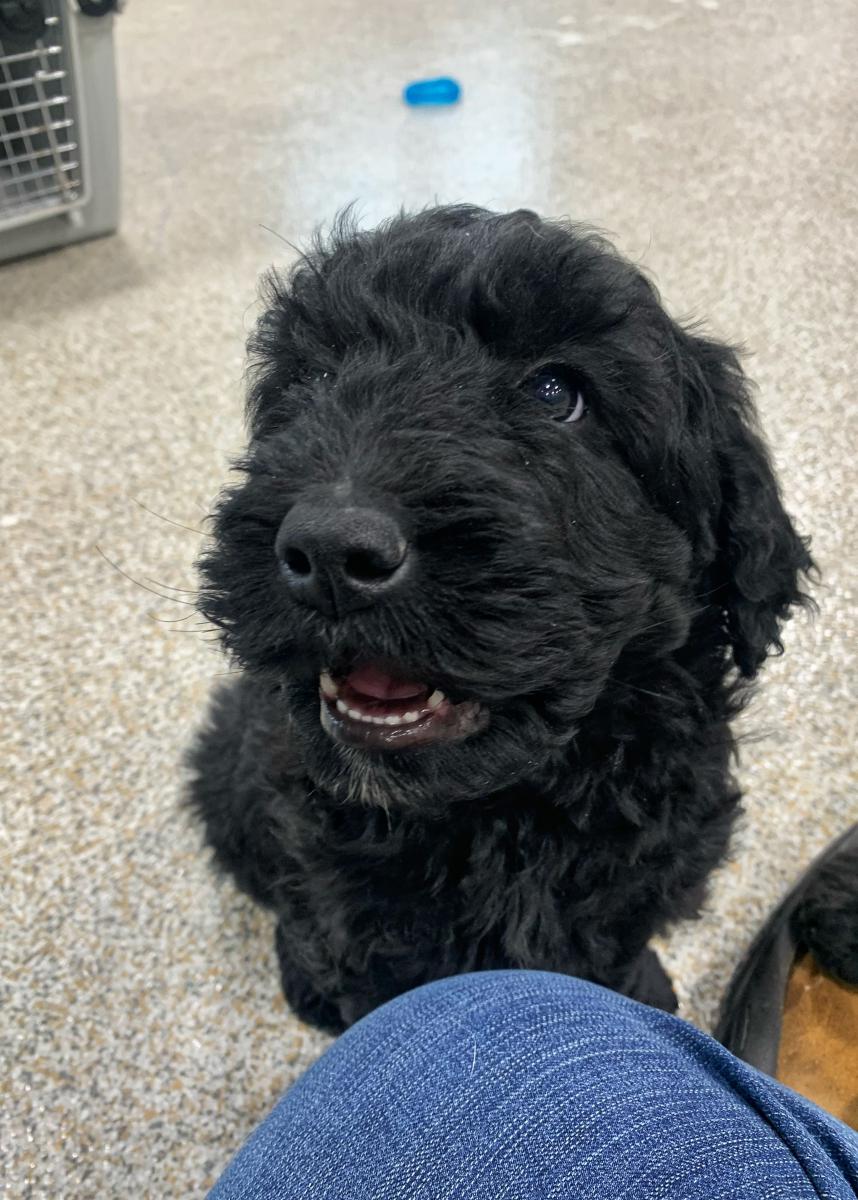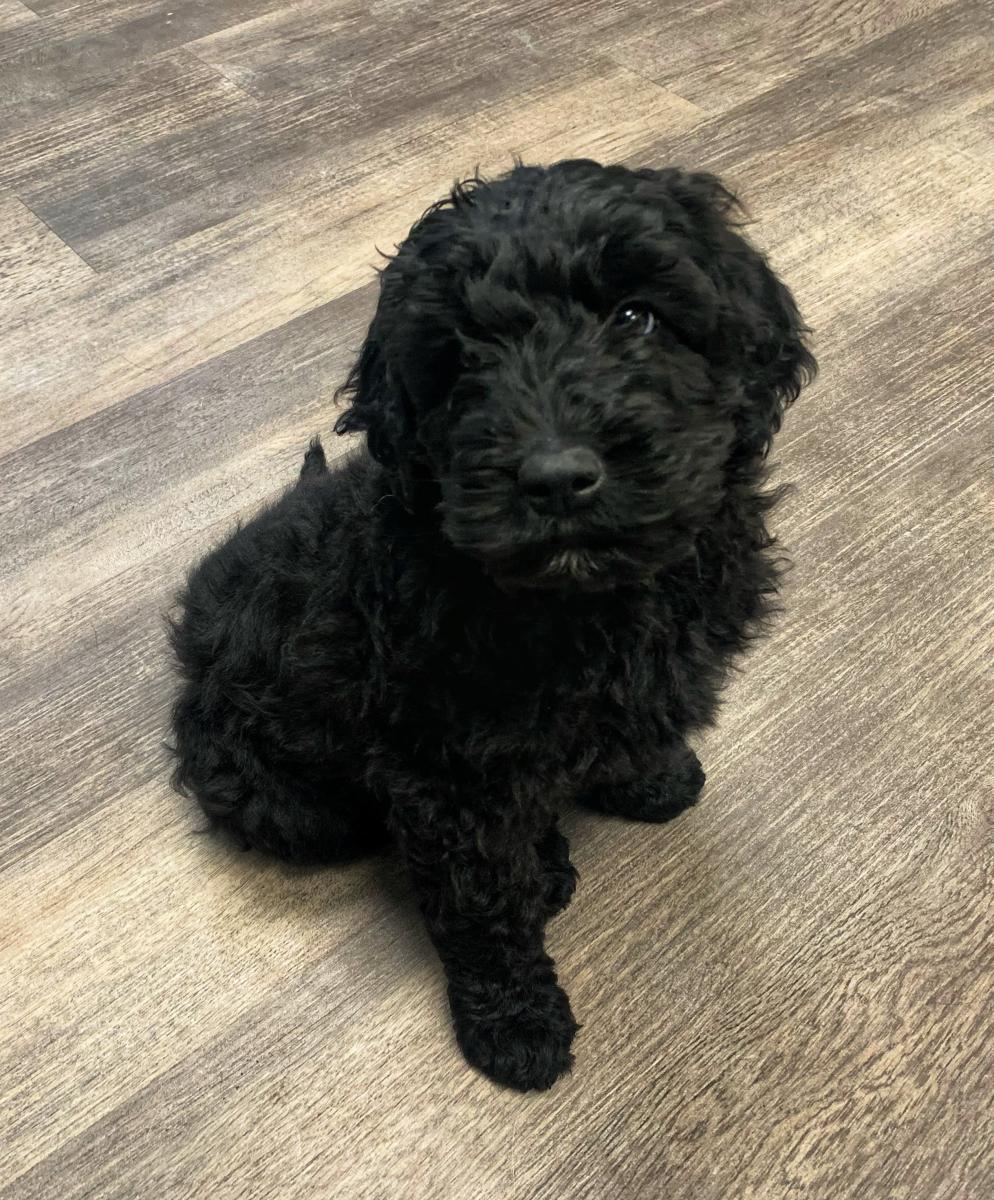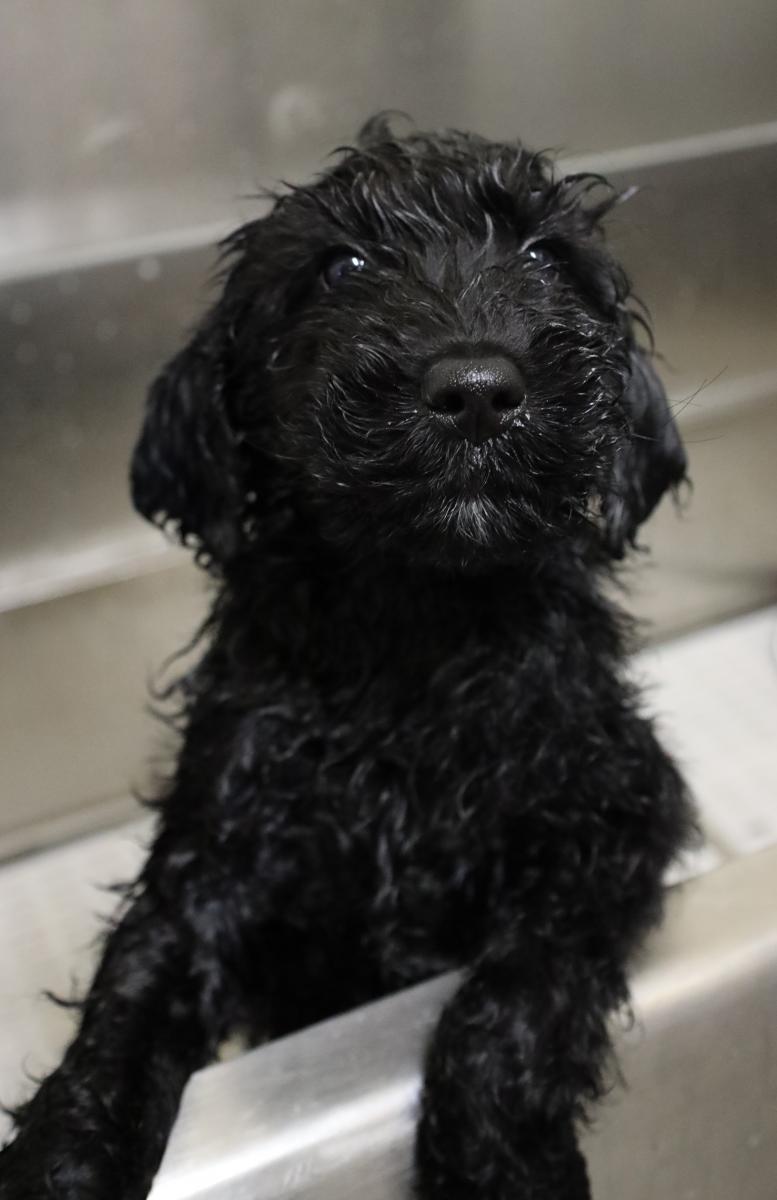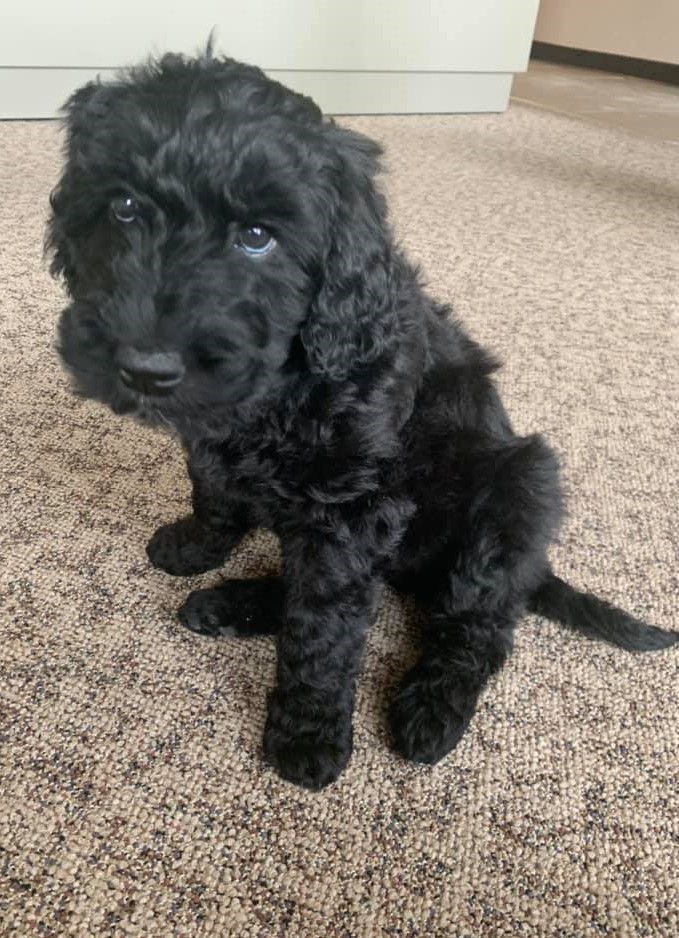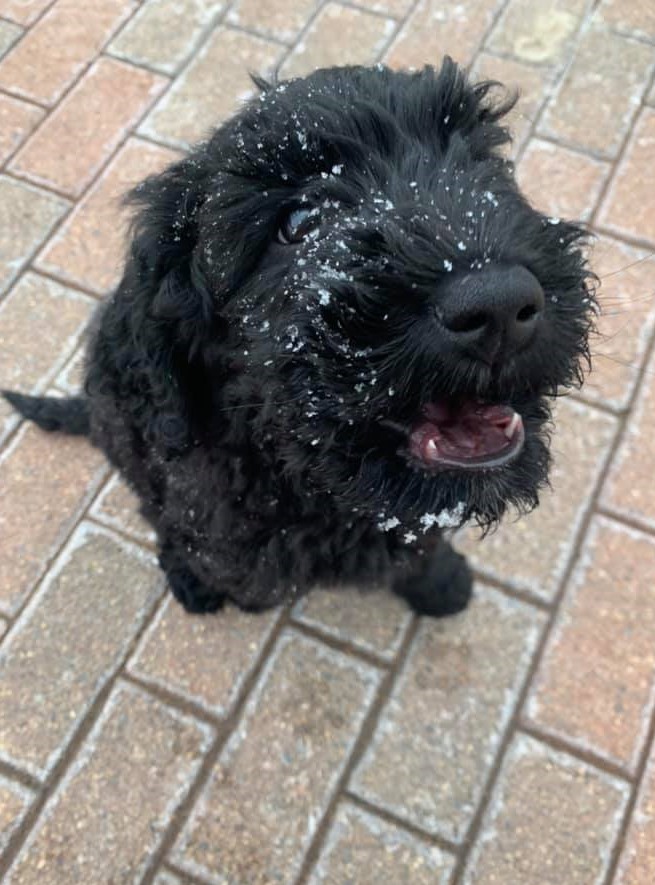 I'm so excited to begin this journey! This month I traveled from my breeder's home in Mississippi to meet my new volunteer fosters. First we will work on learning my name, walking on a leash, crate training, and potty training. Wish me luck as we begin my training toward becoming a hopeful service dog!
March 2021 - 3 months old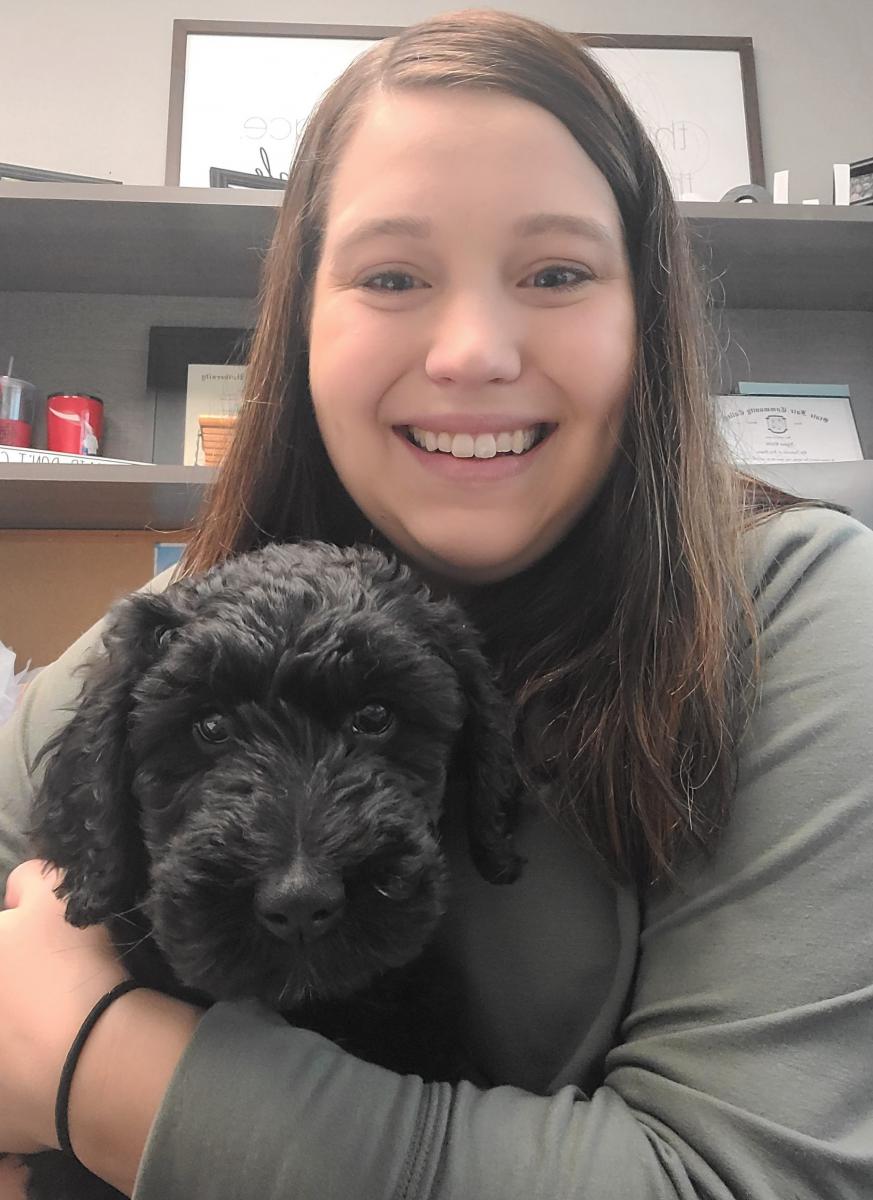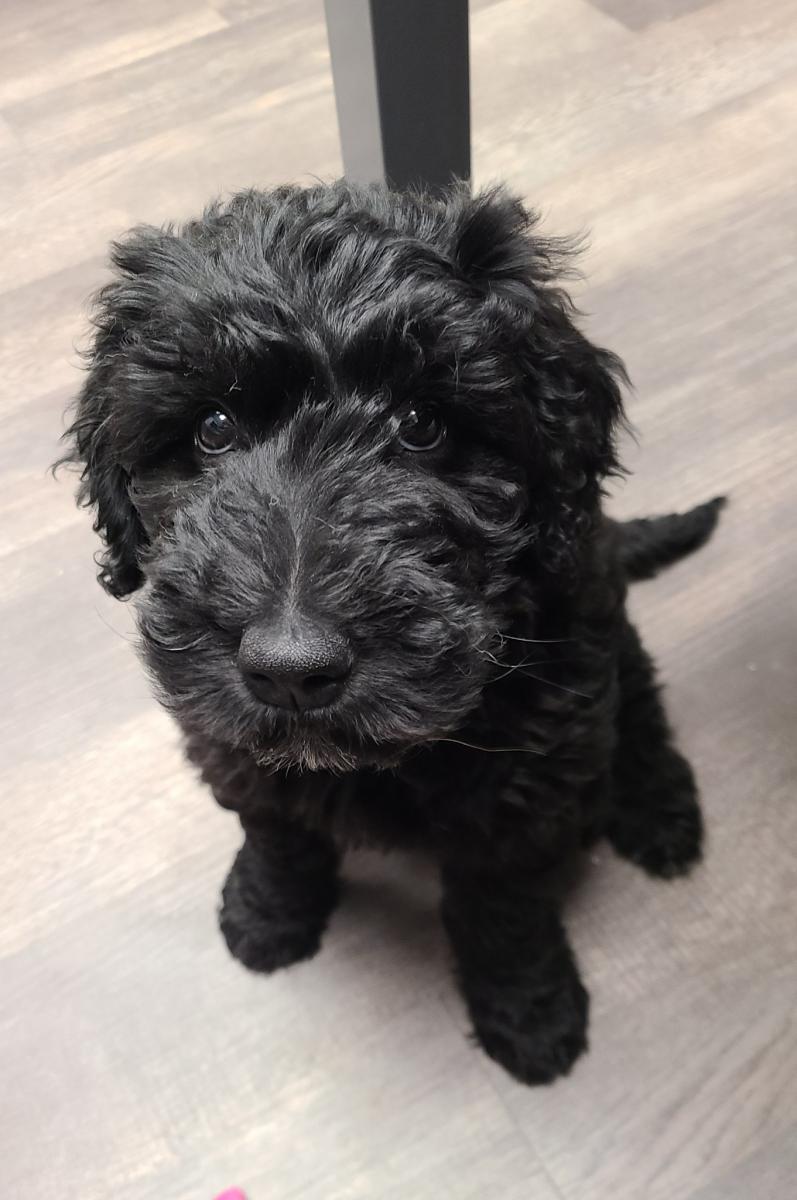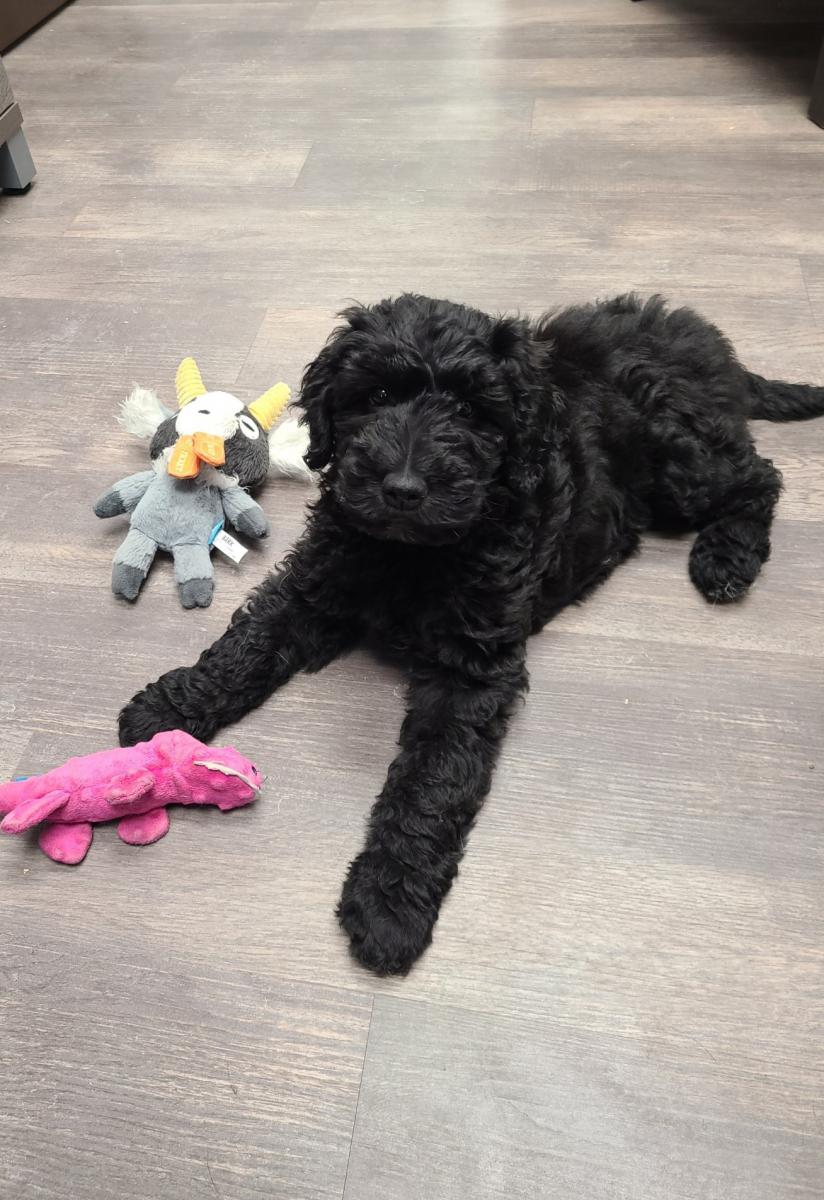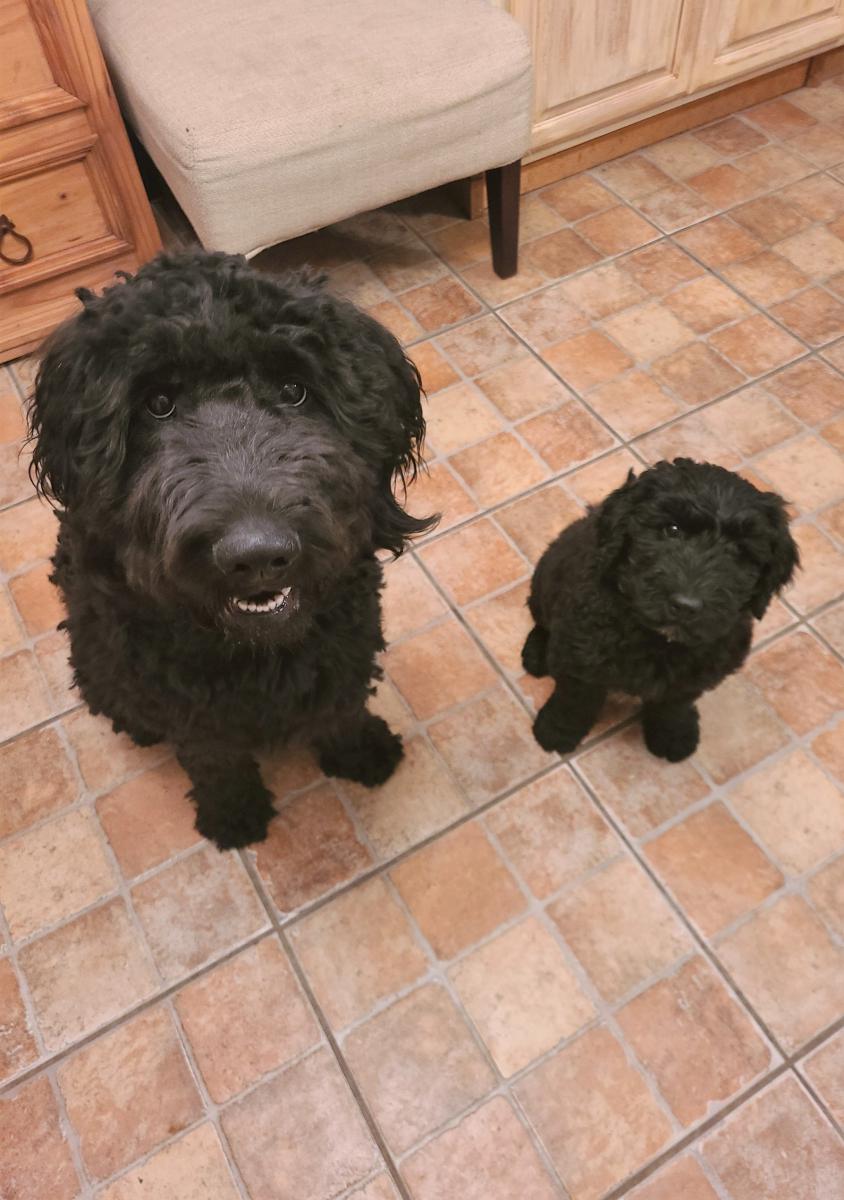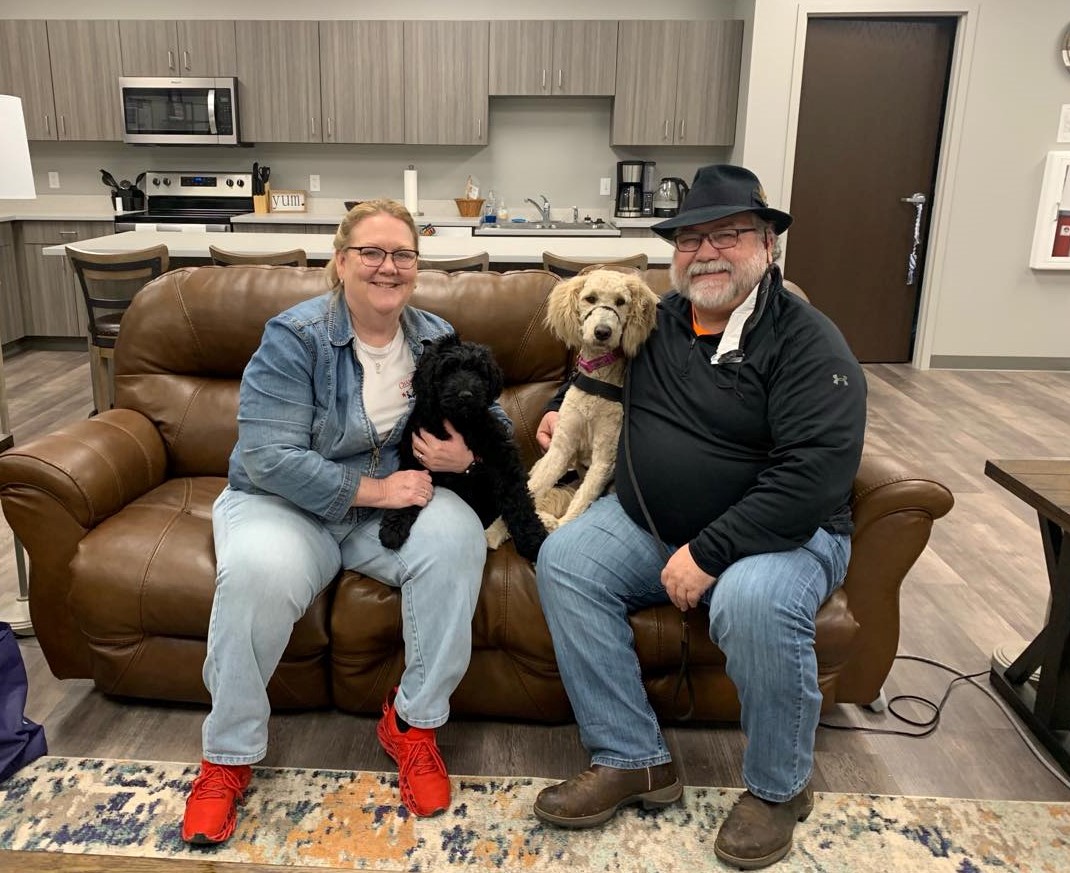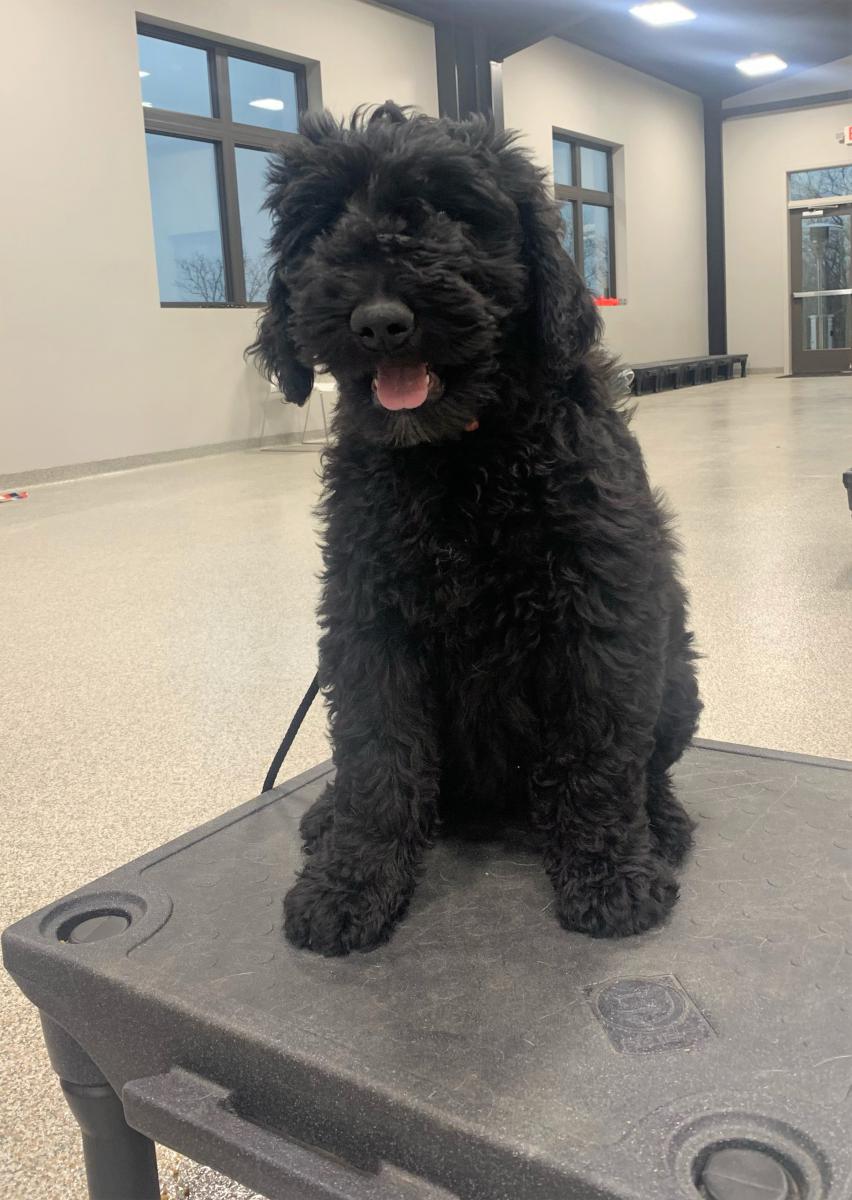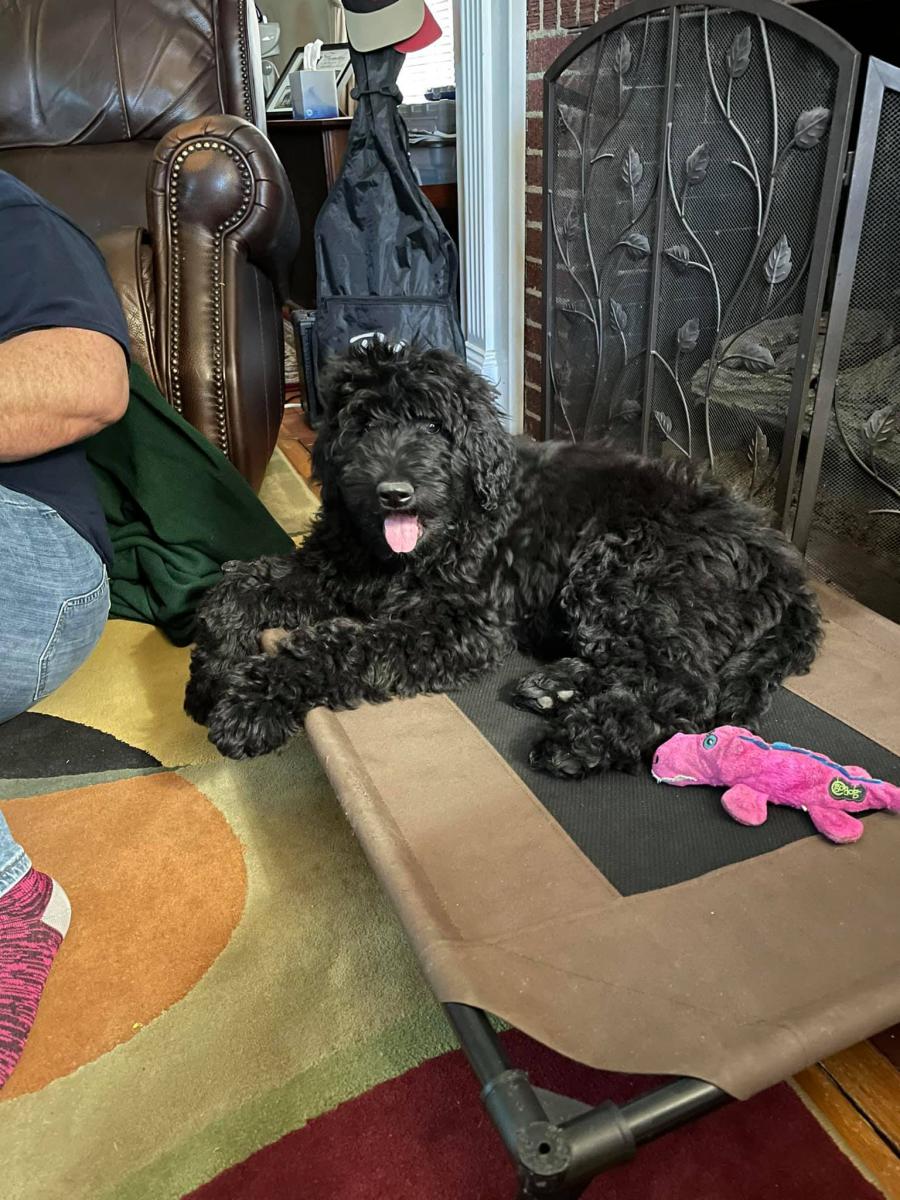 My fosters Larry and Lisa just finished fostering another doodle named Paisley, who they recently turned in for formal training. I am excited to begin working with Larry and Lisa on loose leash walking, coming to them when my name is called, and waiting patiently for my food.
April 2021 - 4 months old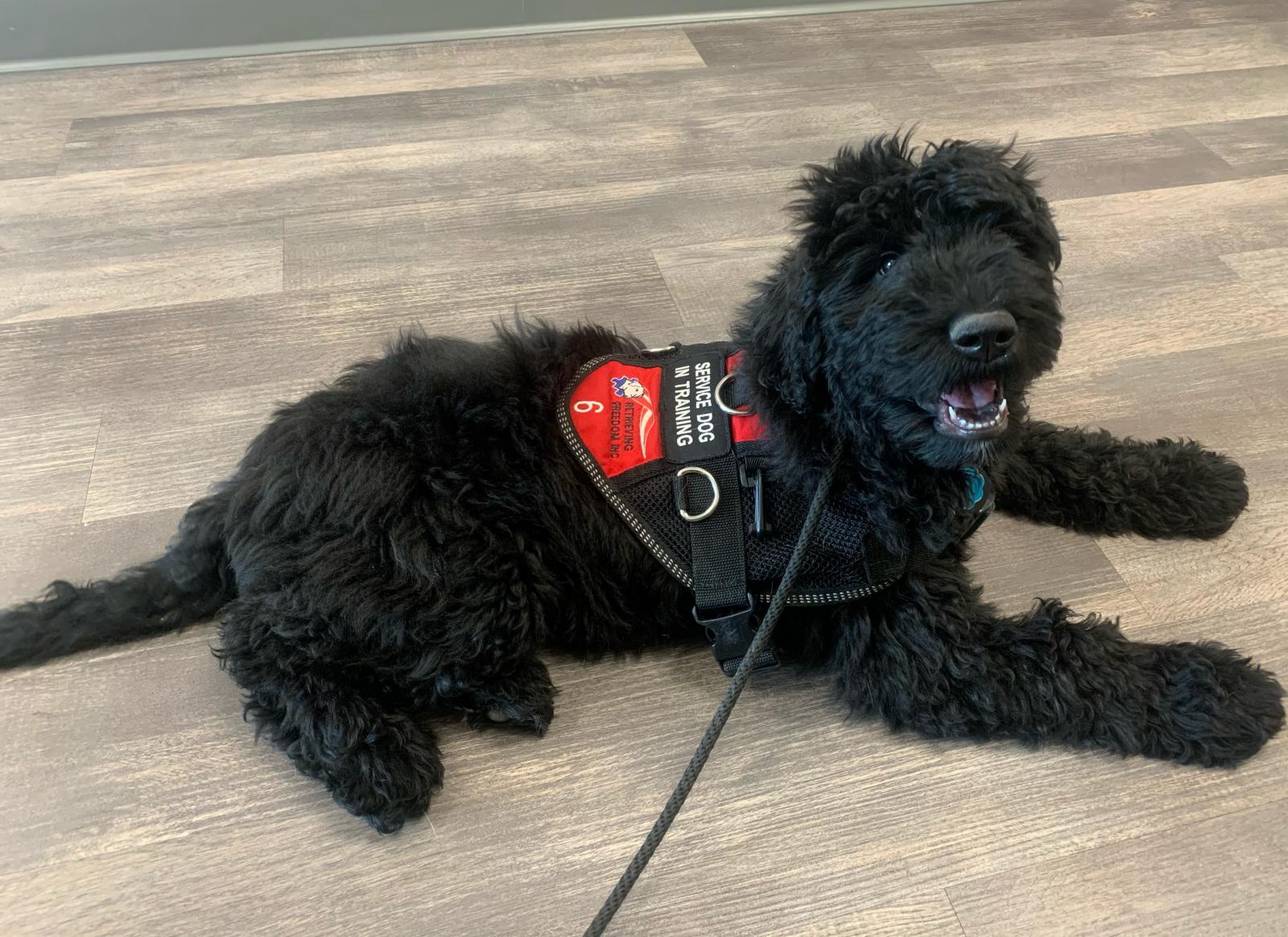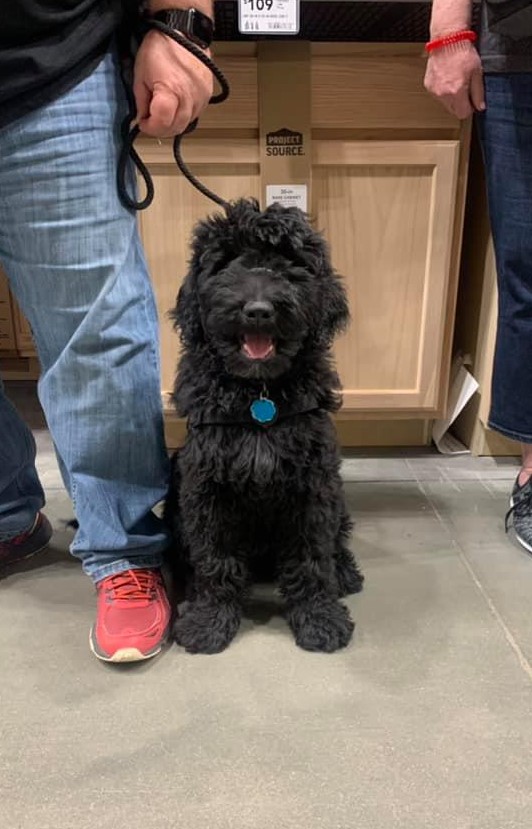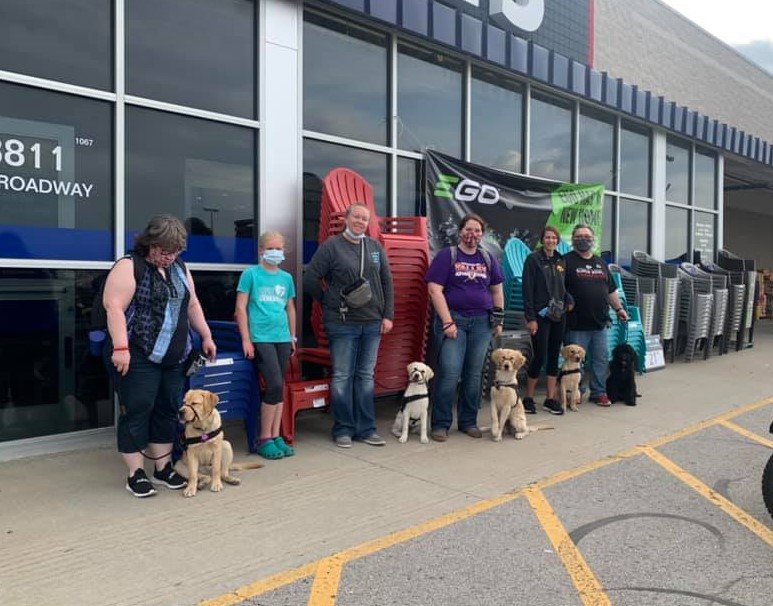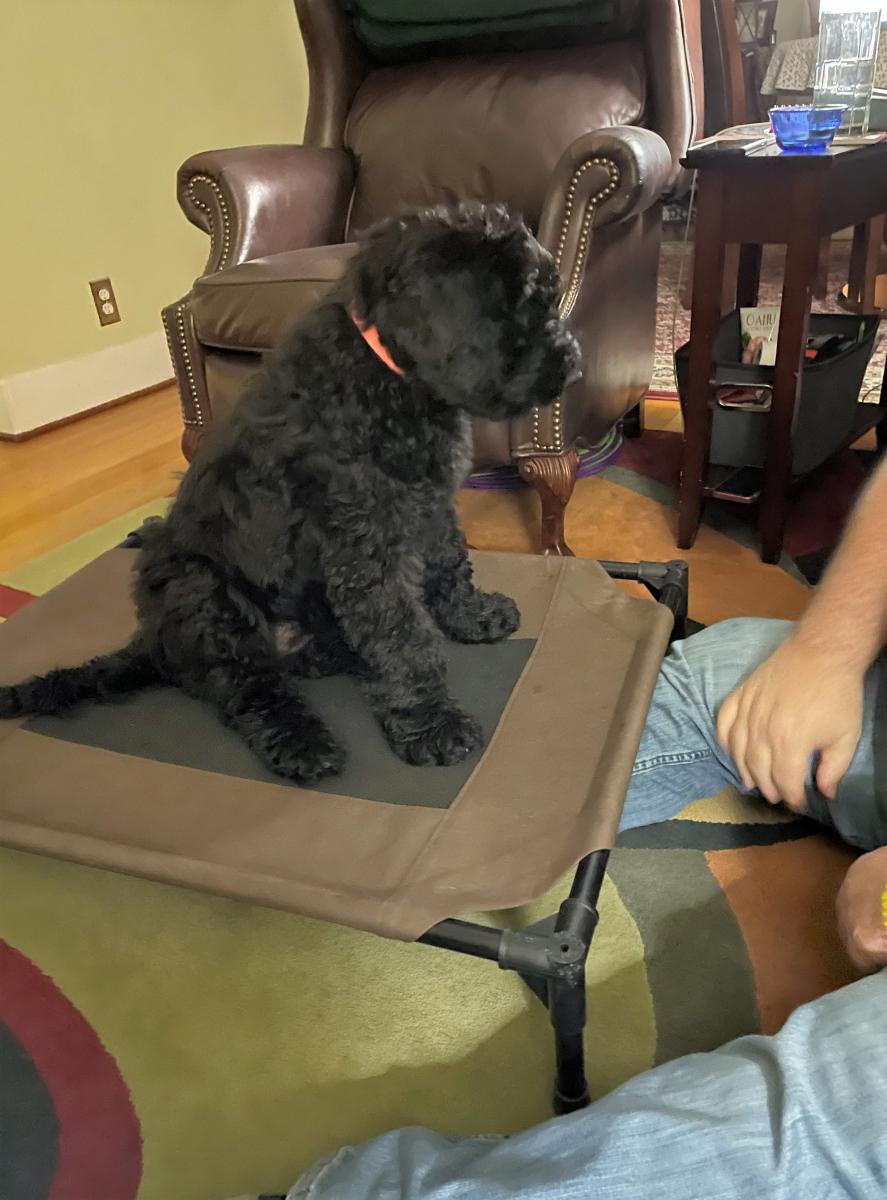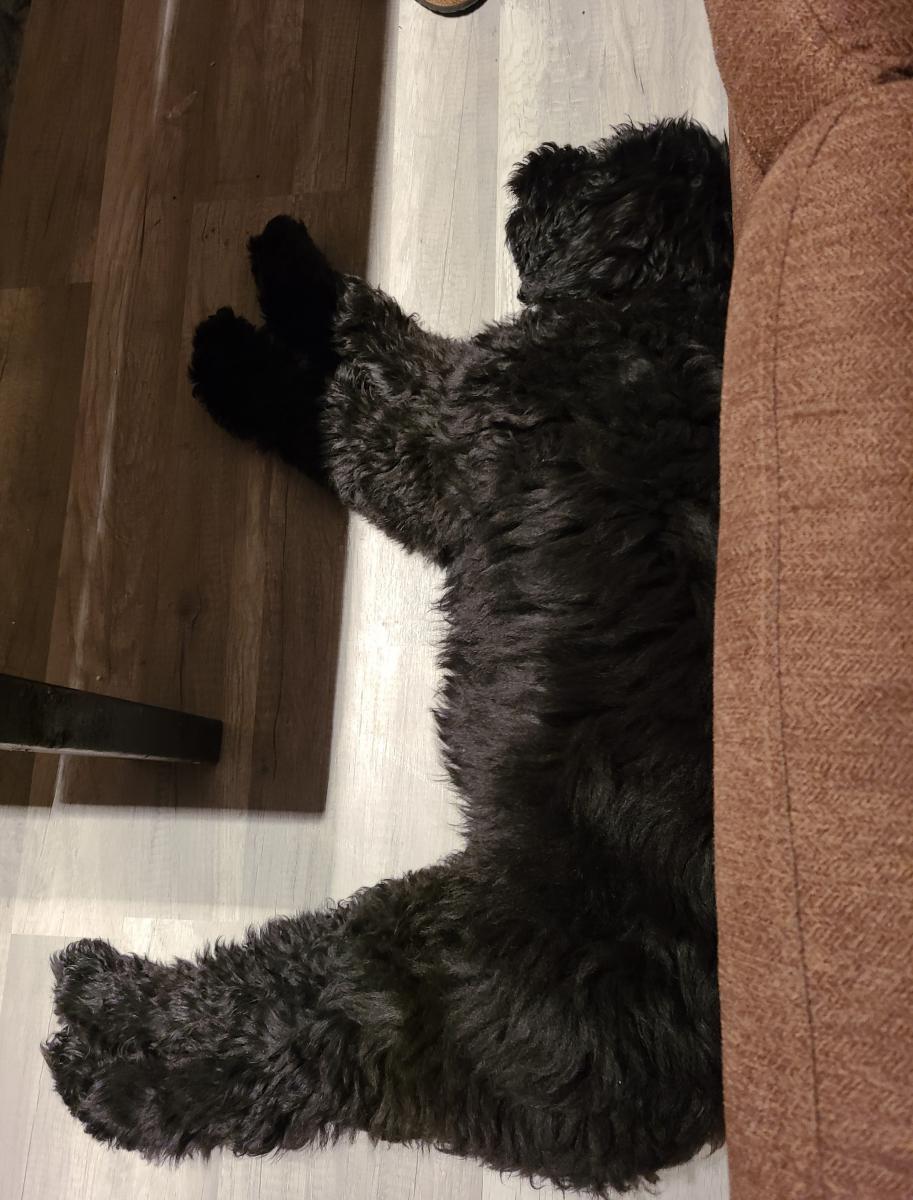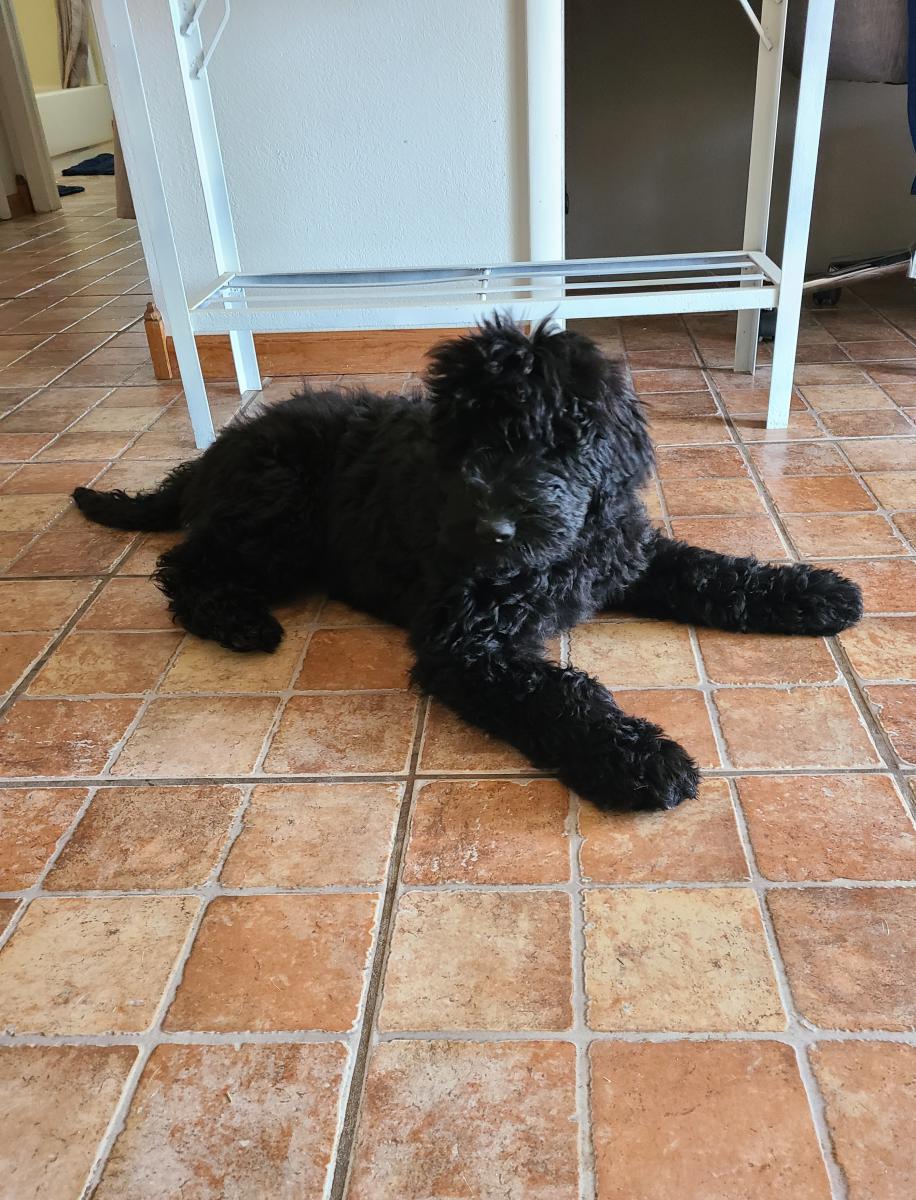 This month I was given approval from the professional training staff at Retrieving Freedom to begin training in public! This means I have received all necessary vaccinations to keep me safe and healthy while working in new environments and around new people, and that my training is at a level that I will behave appropriately in public! I received a vest that fits me well, and have started making public trips. I went to my first restaurant and behaved well! I practice the "under" command at home while my fosters eat dinner. I attended a high school baseball game and practiced holding a "sit" and "down" for longer periods of time.
May 2021 - 5 months old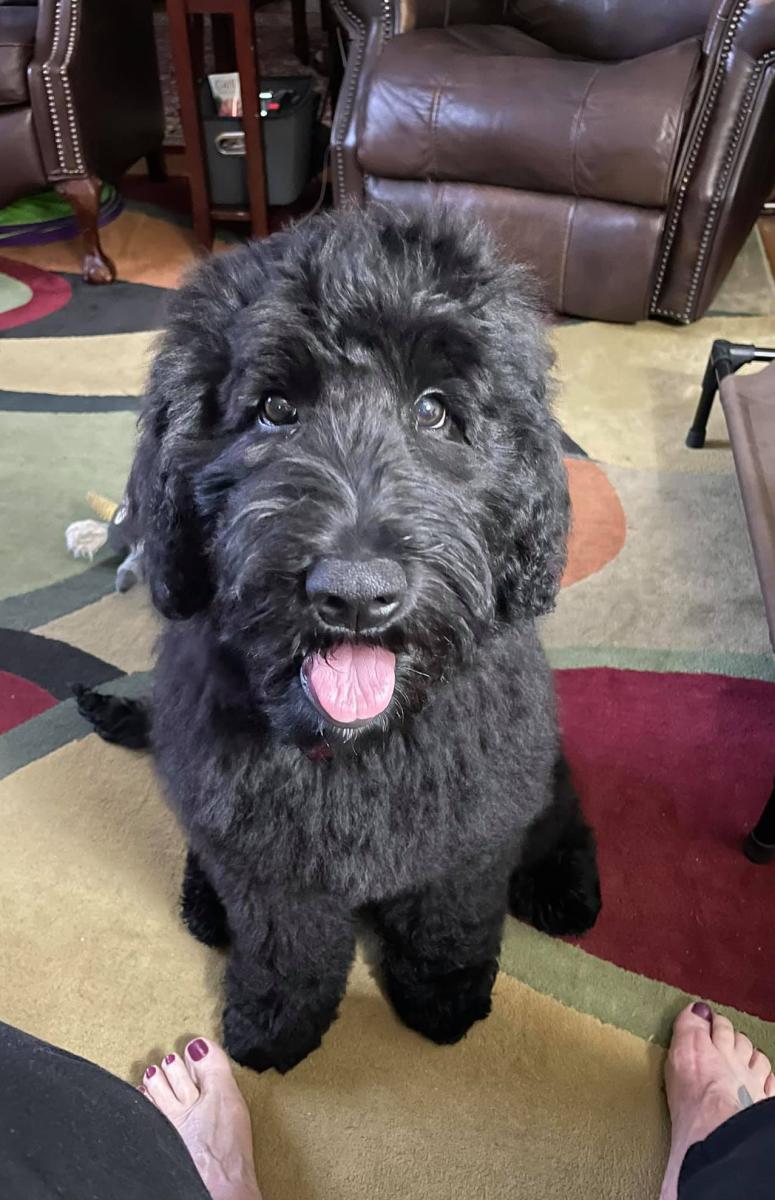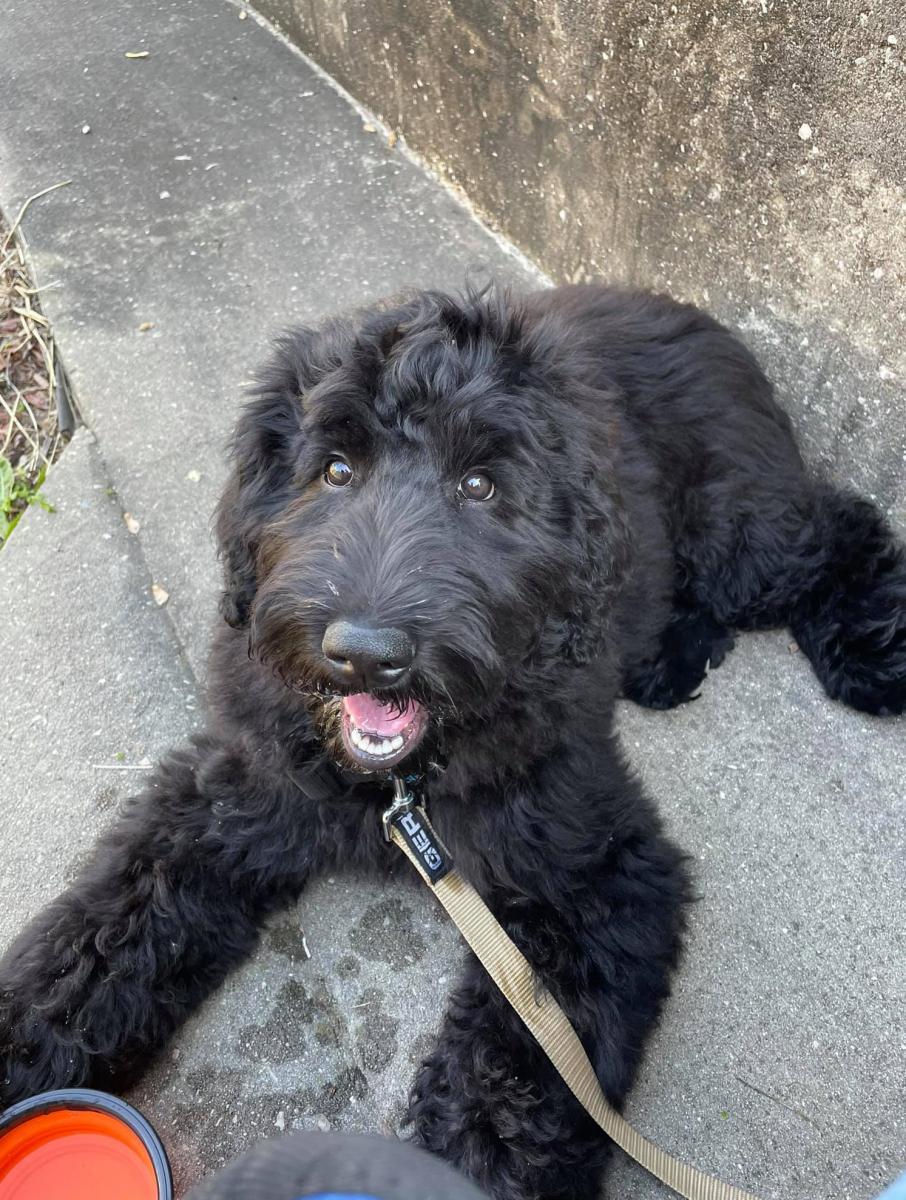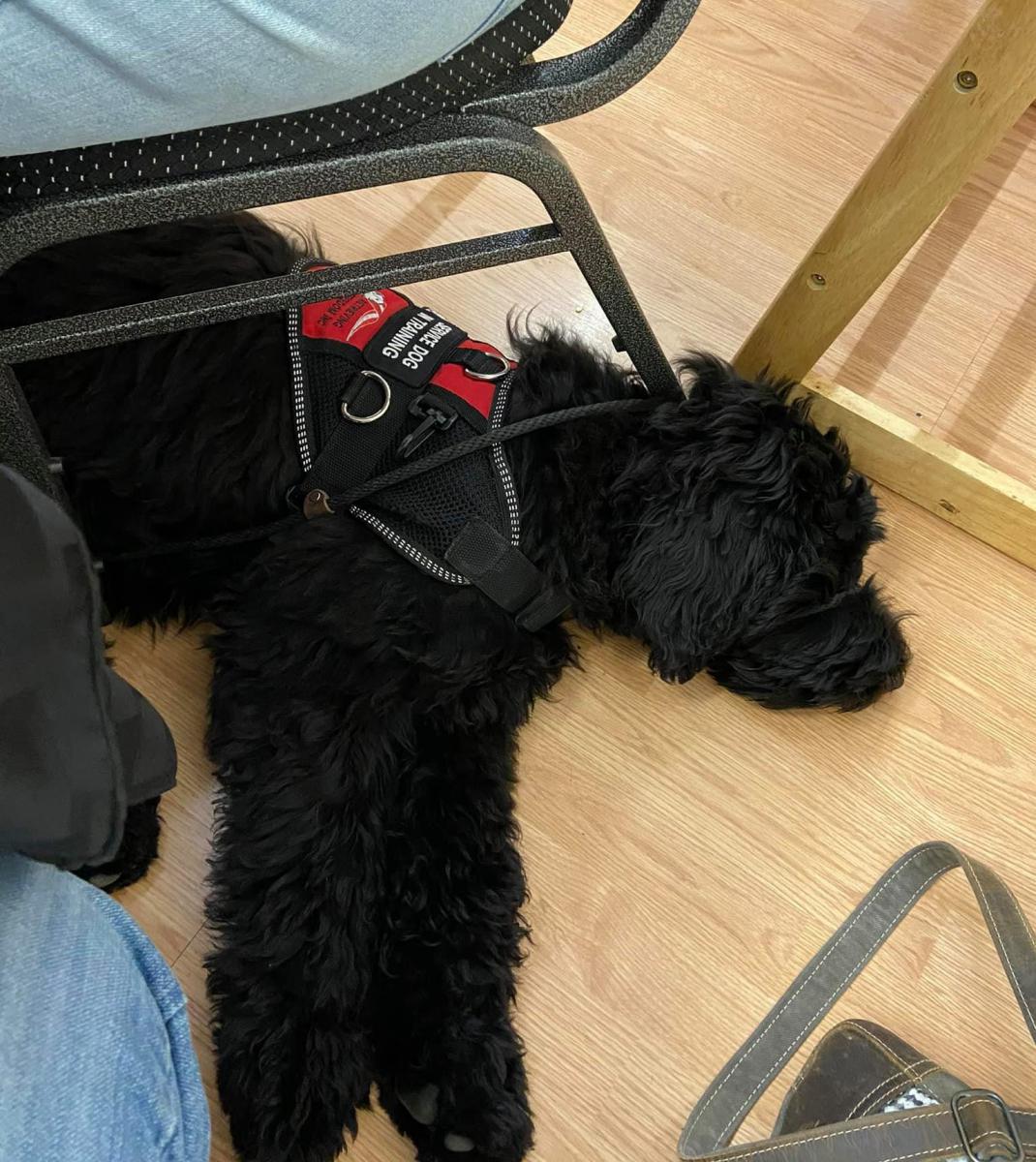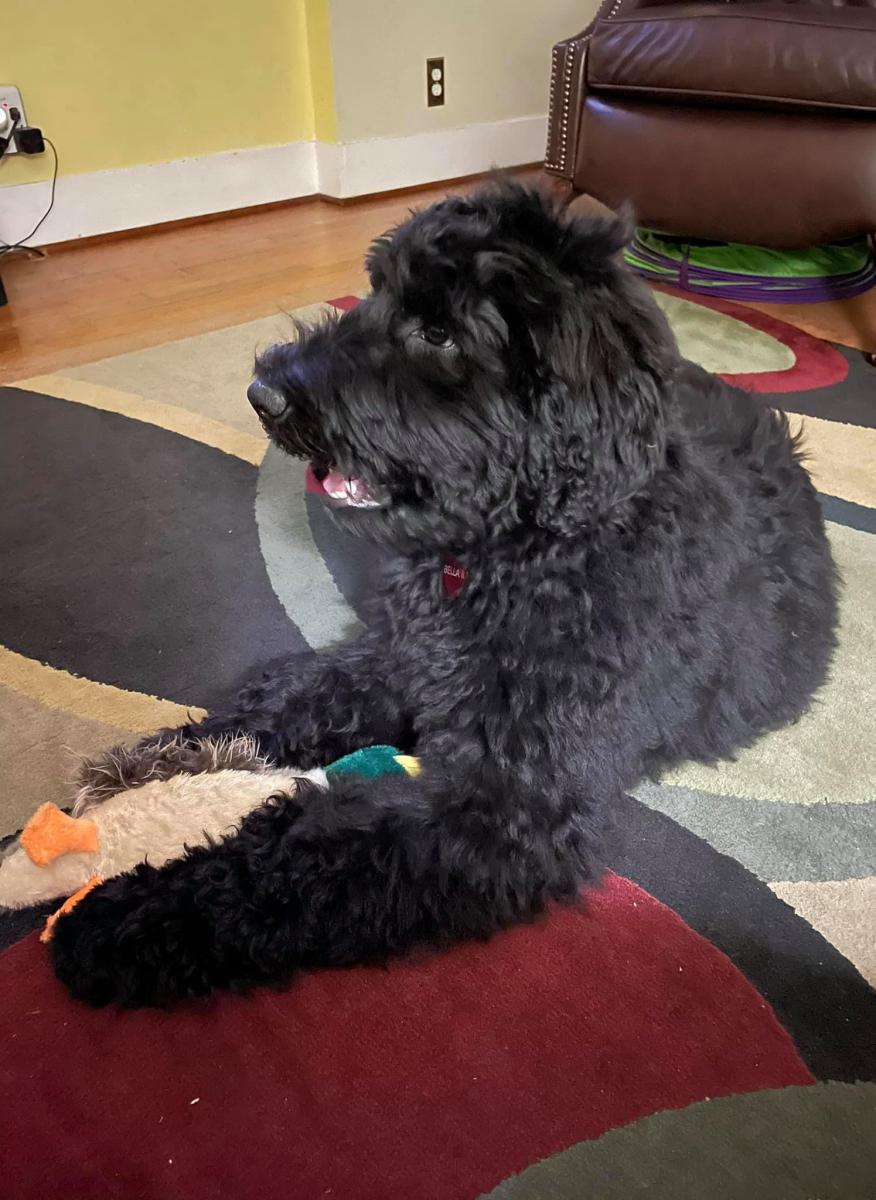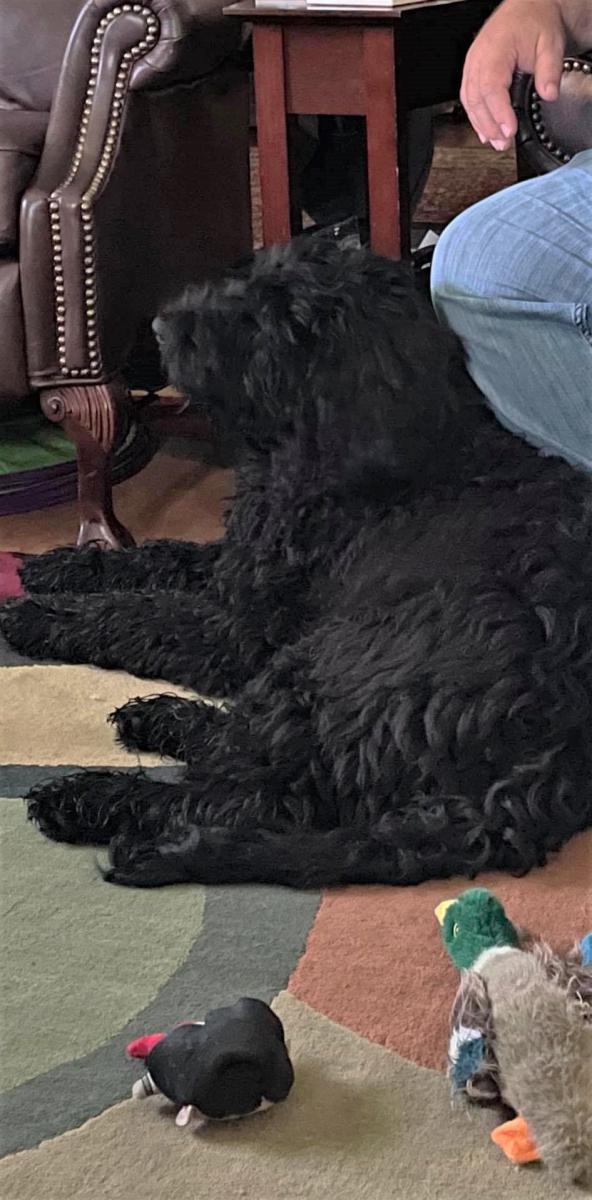 I got my first hair trim! It was good practice for a full haircut, which is coming soon. I've been experiencing so many new environments lately. I went to a restaurant and practiced the "under" command and remaining calm throughout the meal.
June 2021 - 6 months old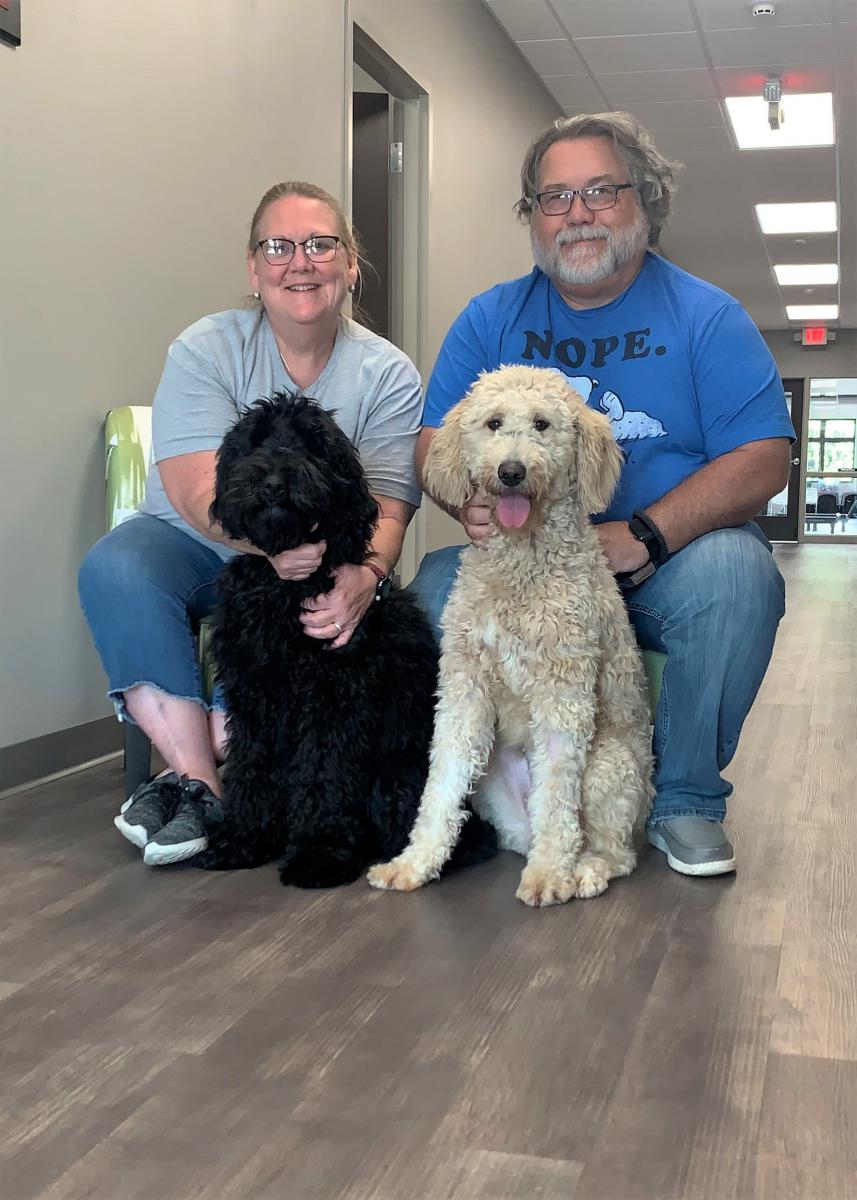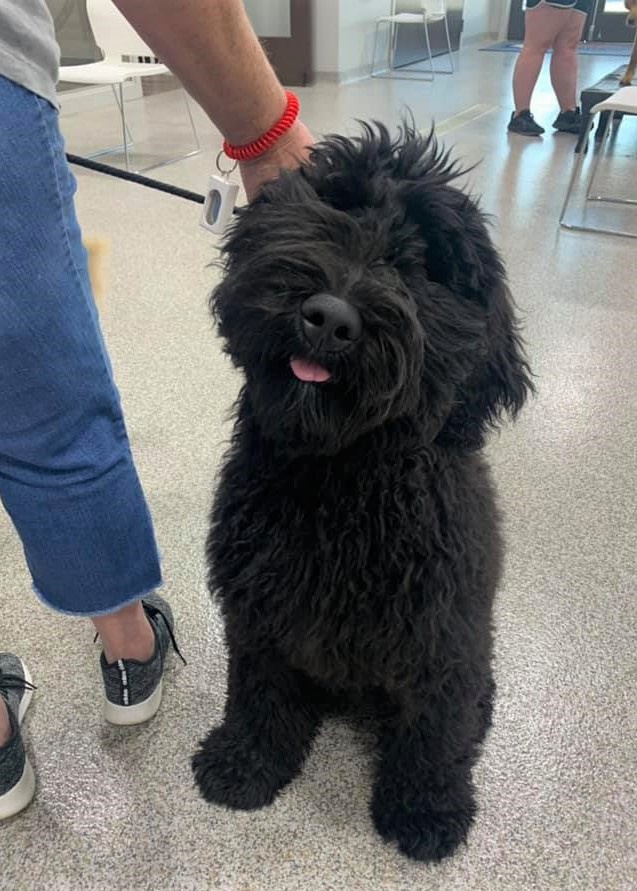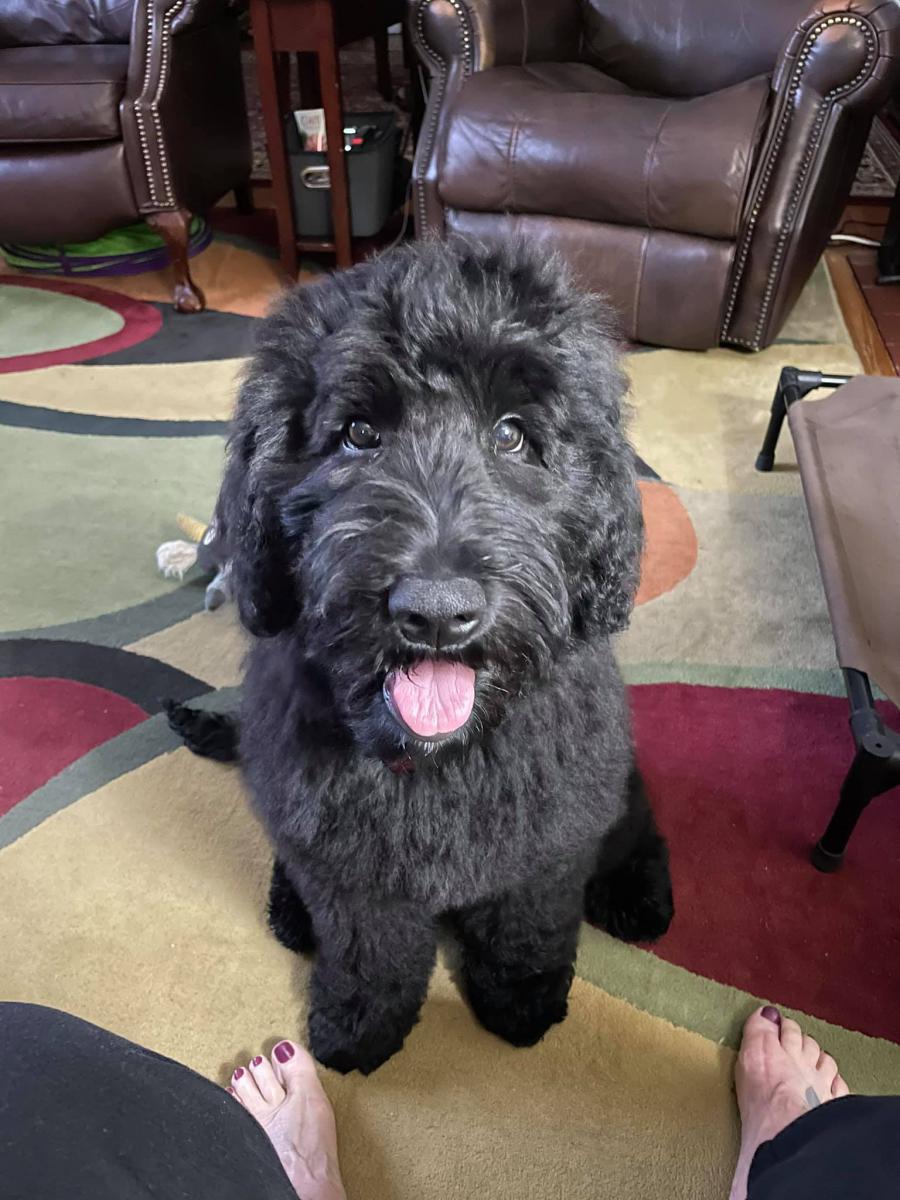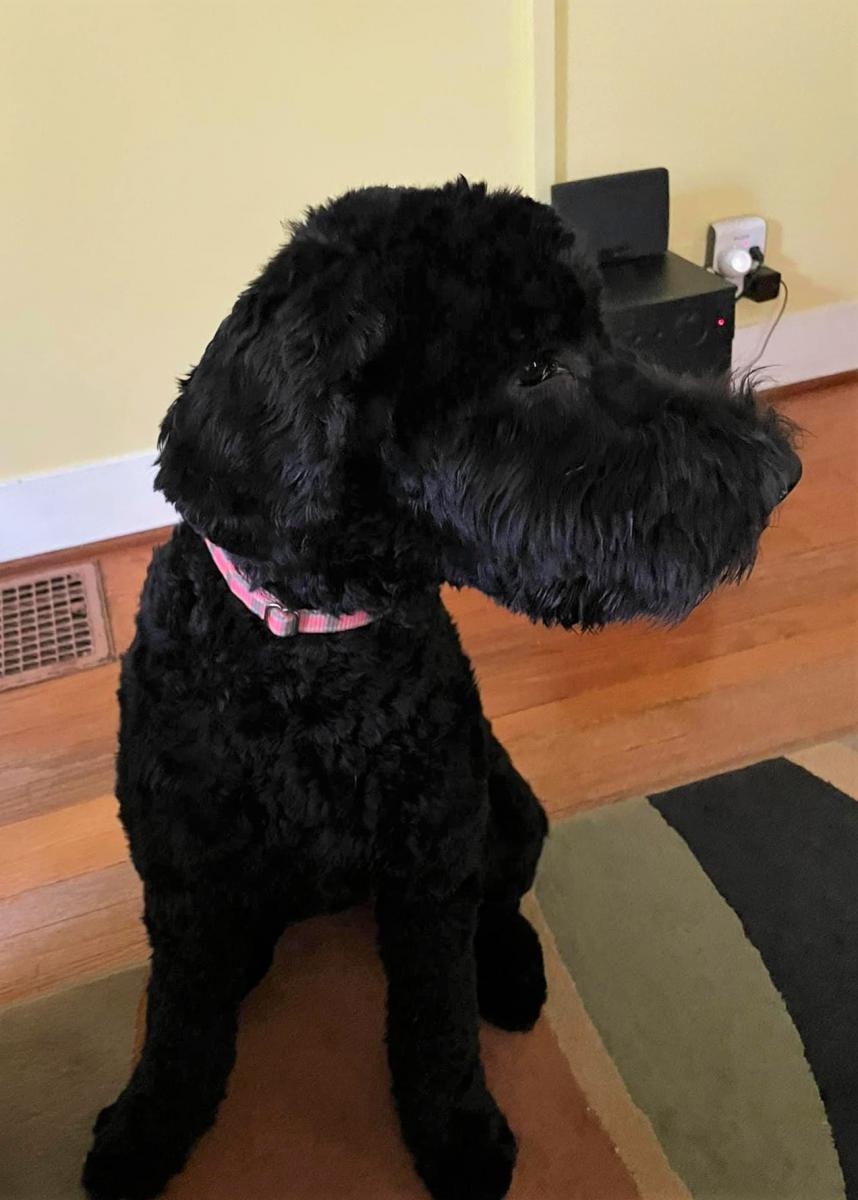 My fosters, Larry and Lisa, recently adopted another dog from the Retrieving Freedom program - their foster dog before me, Paisley! I'm excited to have a buddy at home. I also got my first big girl haircut this month! I feel so much better for the summer heat, now. I have been working on durations for commands like "down" and "place."
July 2021 - 7 months old