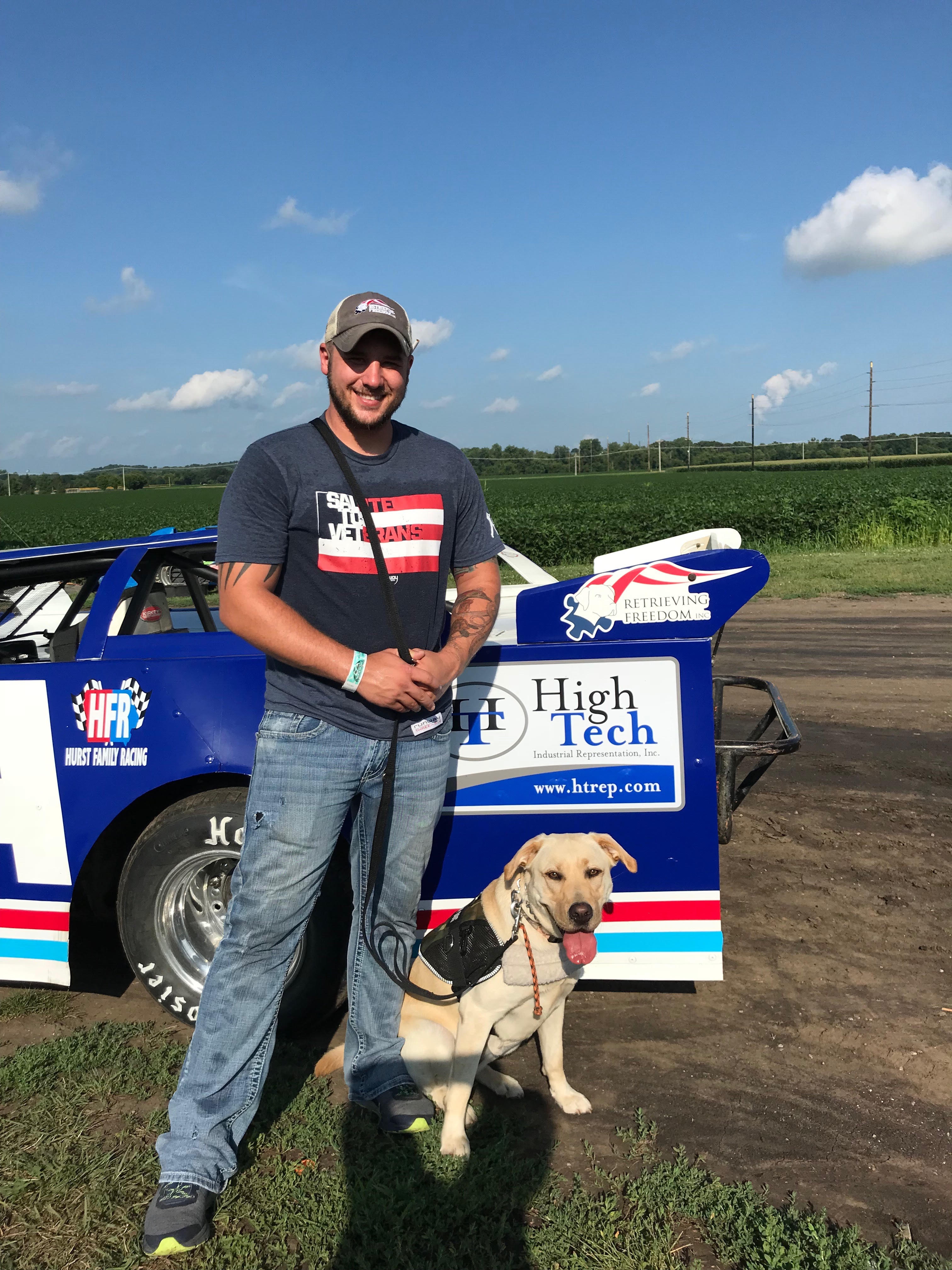 For the third year in a row, Retrieving Freedom was invited to the Benton County Speedway in Vinton, Iowa by Janice Smith to participate in the racing festivities. Veterans from the community are invited to ride around the track prior to the race start and during the National Anthem. One of these veterans was Navy Veteran and RFI service dog recipient Adam and his service dog, Marley.
Adam and Marley walked through the pits prior to the races to meet drivers, and allow drivers to meet Miss Marley. While walking around, Adam and Marley stumbled upon the Dirt Late Model #44 car, which was representing the Retrieving Freedom logo.
Driver Mark Hurst and his wife Teresa are fosters with Retrieving Freedom. Hurst Family Racing has chosen to embody Retrieving Freedom on the car itself. The logo can be seen as the car travels around the track. Thank you, Hurst family!
Update - Many RFI veterans choose to continue supporting driver Mark Hurst throughout the season. At the races in Independence, Iowa on Saturday July 21, there were 10 Retrieving Freedom dogs cheering Mark on from the grandstands.