Sponsor Announcement
I am so excited to be sponsored by Bryant Motors of Sedalia! They generously donated to sponsor the first leg of my journey through the training program, which provided them the opportunity to give me my beautiful name! Thank you, Bryant Motors, for your support! I hope to make you all proud each and every day.
Bryant's Journey
Stage 1 Introduction
Hello! I'm Bryant. I am proud to have been selected to enter into the Retrieving Freedom training program. I am from Golden Dreams Kennel in Tennessee. During this stage of training I will be spending approximately 8 months with my new volunteer puppy raiser, Brittani.
Throughout Stage 1, I will learn the basics obedience, public behavior, and a lot of socialization. I understand that it takes a very special dog to complete the program as there is a high standard to become a Service Dog. I am aware that I may be one of the dogs whose purpose is outside of service work so I will be updating my profile on a monthly basis for all that would like to follow my journey through the program.
June 2021 - 2 months old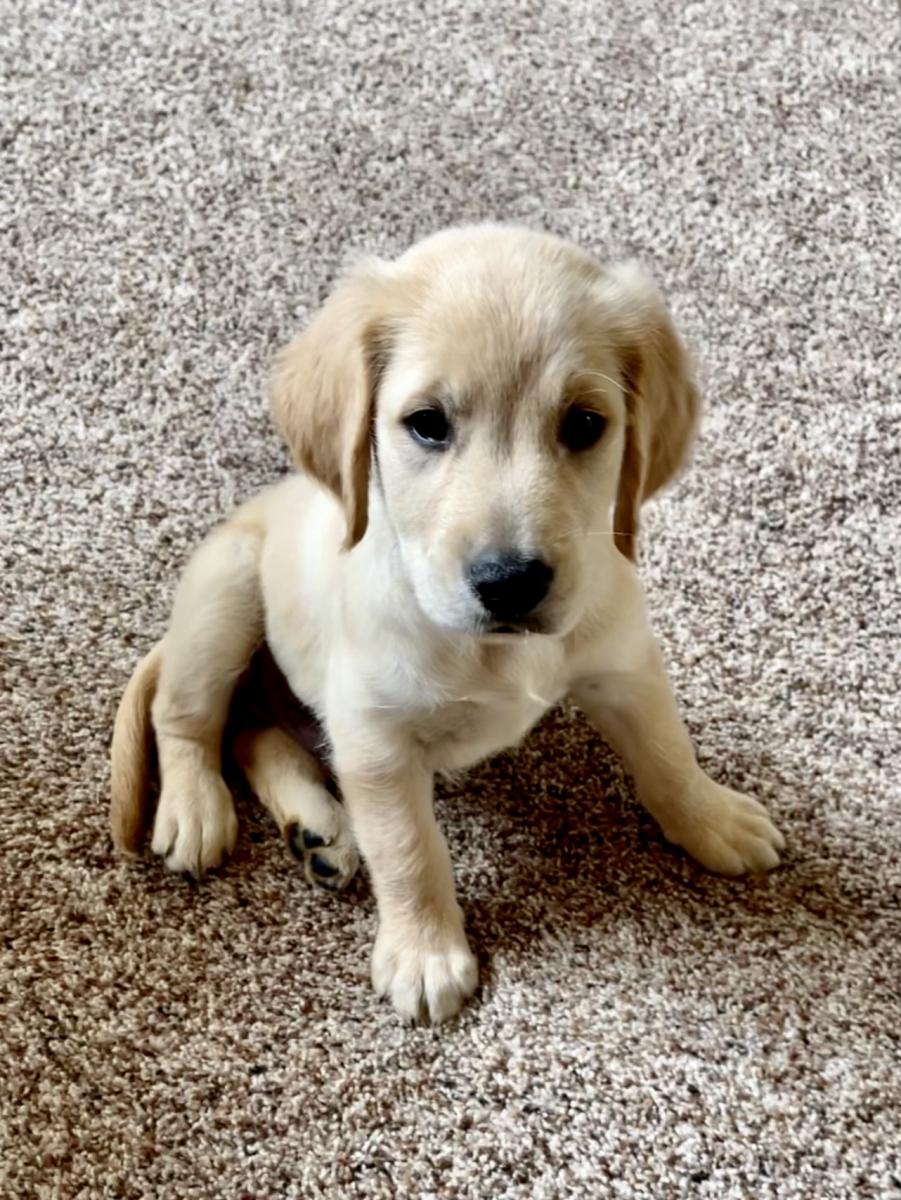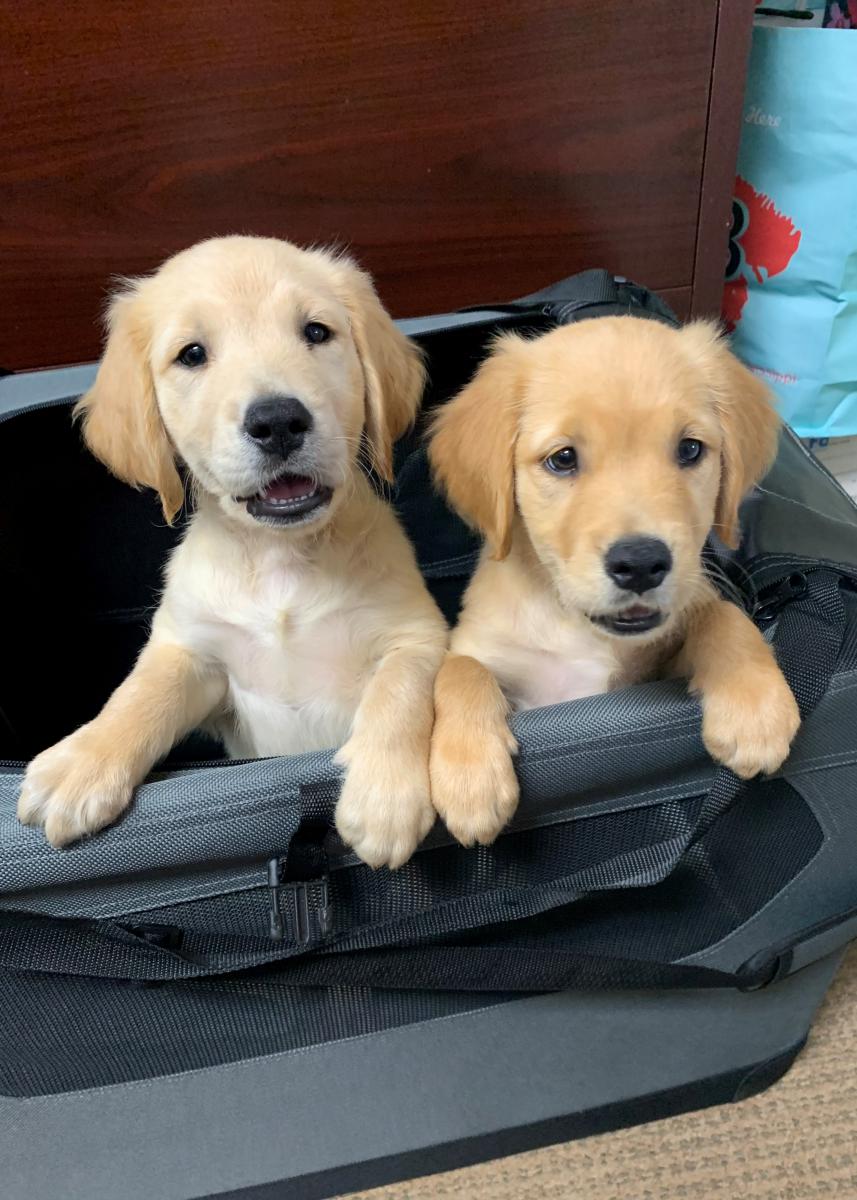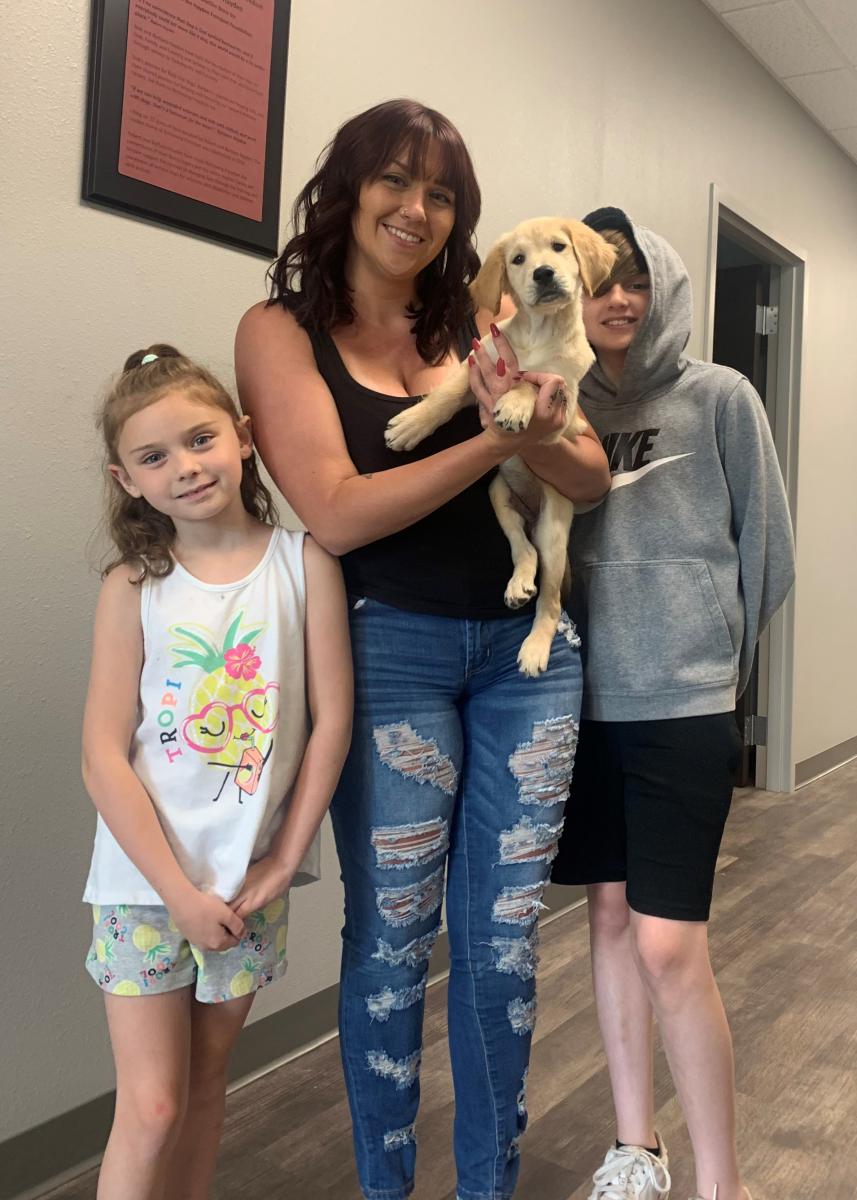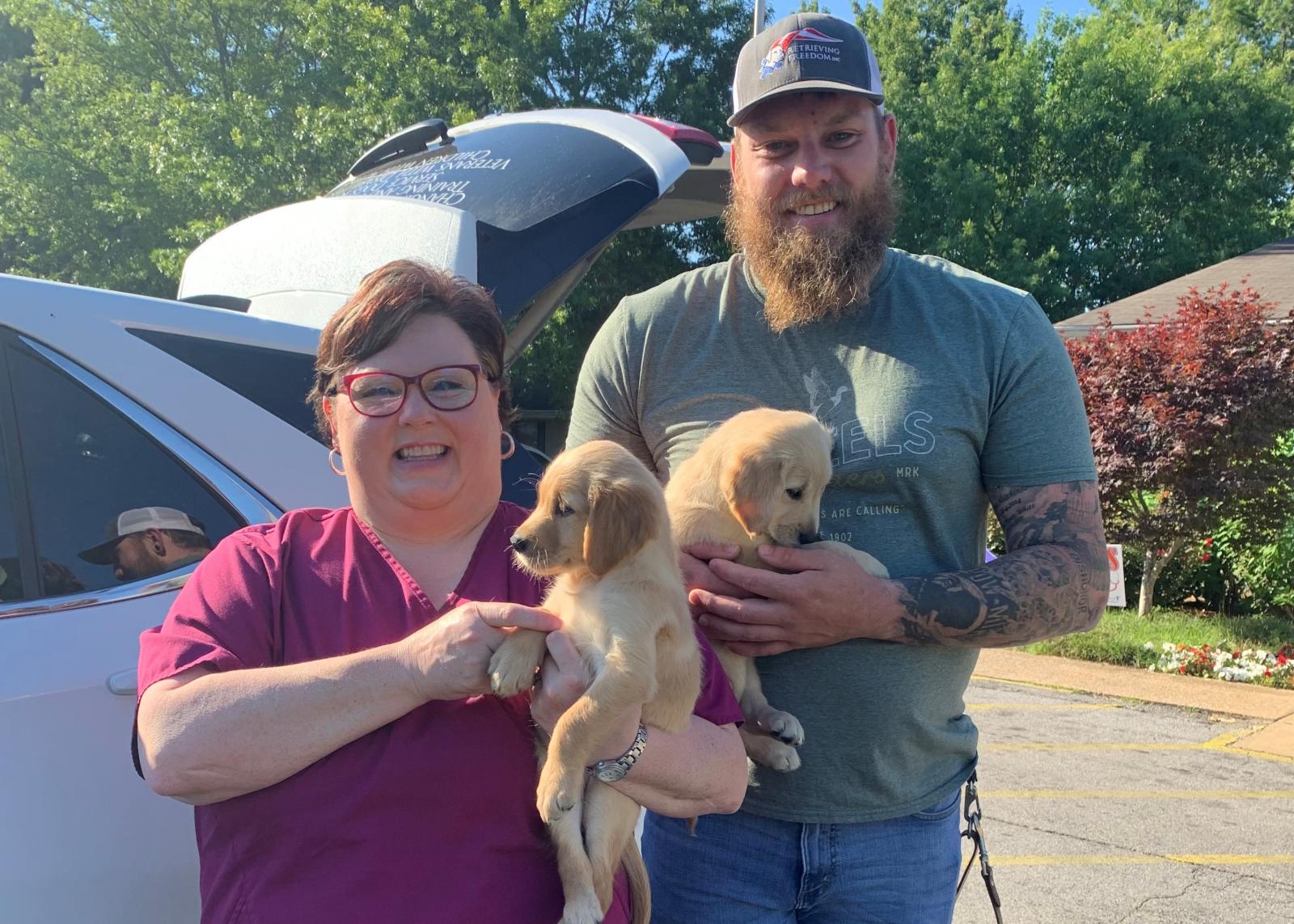 I made a big transition this month! I traveled from my wonderful breeder home in Tennessee to my new puppy raiser's home in Missouri. I spent a week in Iowa with a volunteer named Sally, who I'm thankful for! Now I will begin working with my foster on potty training, crate training, walking on a leash, and learning my name!
July 2021 - 3 months old
I like to play lifeguard when Brittani takes a bath, simply ensuring her safety!