Sponsor Announcement
Retrieving Freedom staff have been working closely with the Prime Time Foundation to close on a Final Training sponsorship, which helps Stage 3 service dogs in training just like me to finish our training.
I am proud to announce that I have been selected as the Retrieving Freedom and Prime Time Foundation choice for this sponsorship! My Final Training sponsorship is in care of Bobby LaRiviere. I want to thank my sponsors from the bottom of my heart for their generosity toward my training. I hope to make them proud!!
Placement - February 2020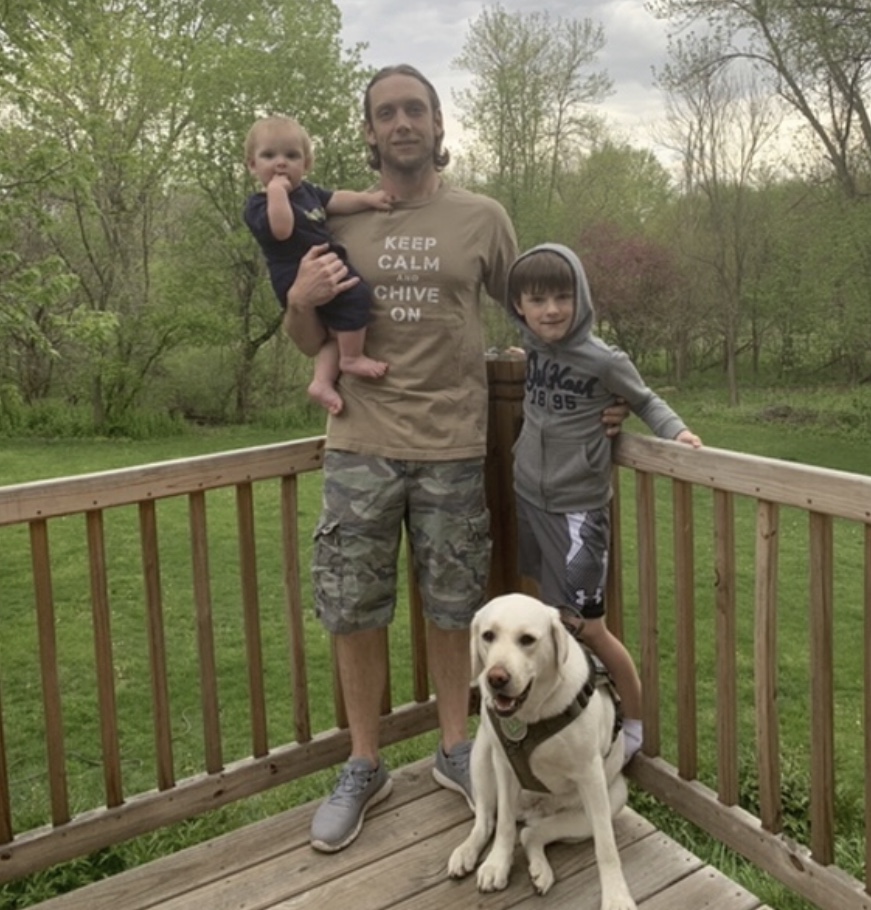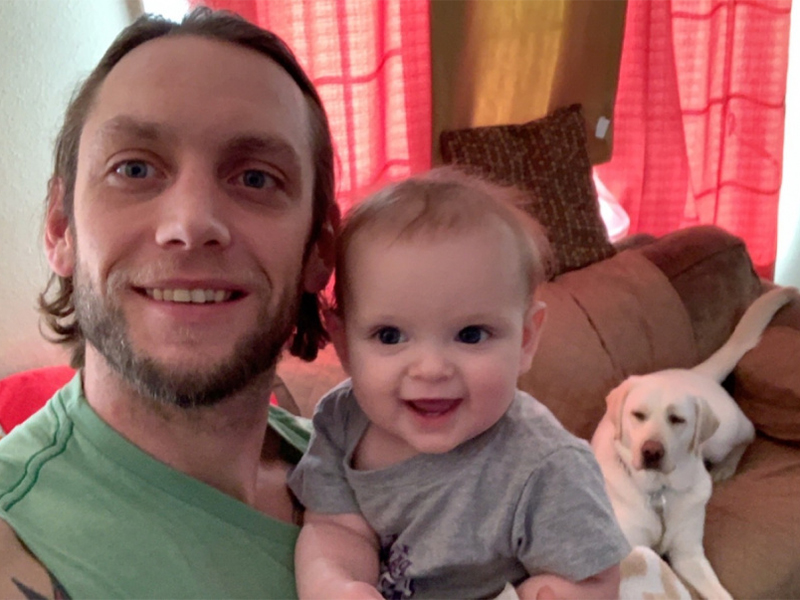 It is with great excitement that I announce I have been placed as a full-time service dog! I've been paired with a veteran named Chisum and together, we are perfect. From the first time we worked together, I knew this was the human I was meant to be with. We are there for each other day in, and day out. We officially graduated together at a banquet surrounded by many supportive family and friends.
Since being with Chisum, I celebrated my second birthday, have settled into home life and a routine with him and his family, and have never felt more love. I want to thank everyone who helped both he and I get to this point! From sponsors to loving family and friends, my breeder home and puppy raiser, all of the students and part-time trainers I worked with - we couldn't have done this without you.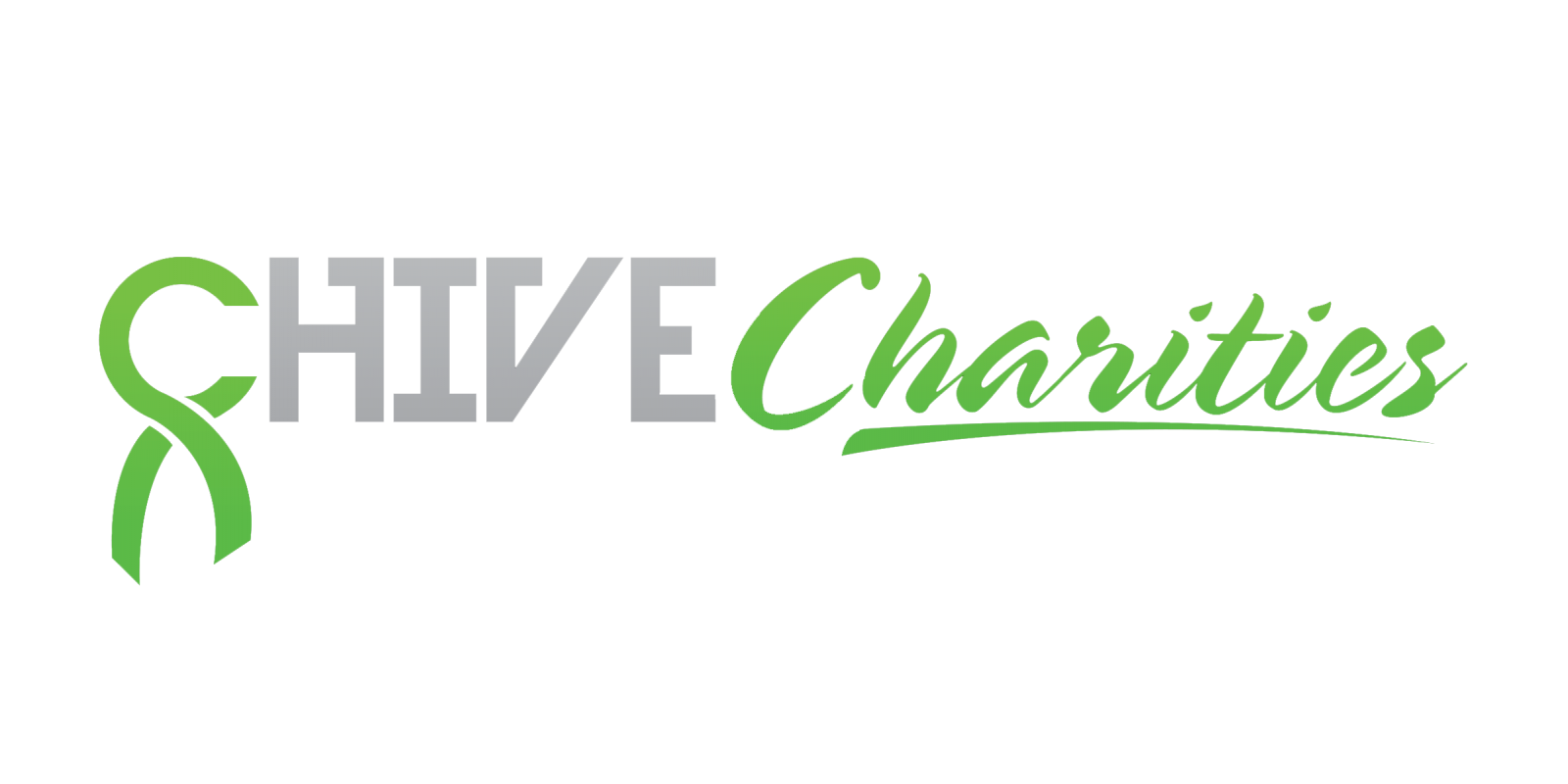 Here, you can find a beautiful story written about Chisum and I. Thank you to Chive Charities for your support! https://chivecharities.org/story/chisum-f
Stage 3 Introduction
With over a year of training and hard work, I received notification of my acceptance into the Stage 3 training course! This is the final stage of training for me to become a Service Dog placed with a veteran with a disability or child with autism. During this stage I will begin to meet potential recipients, learn final training tasks, finish up with my role in the impact programs, and complete the one-hundred hours of one on one training with a recipient. This stage is a 4 to 6 month process before my placement and I understand that there is still a chance that I might not complete this stage due to health or performance. I can't wait to tell you about my first visits with potential recipients, trips to public with new handlers, and other highlights of my Stage 3 training.
July 2019 - 16 months old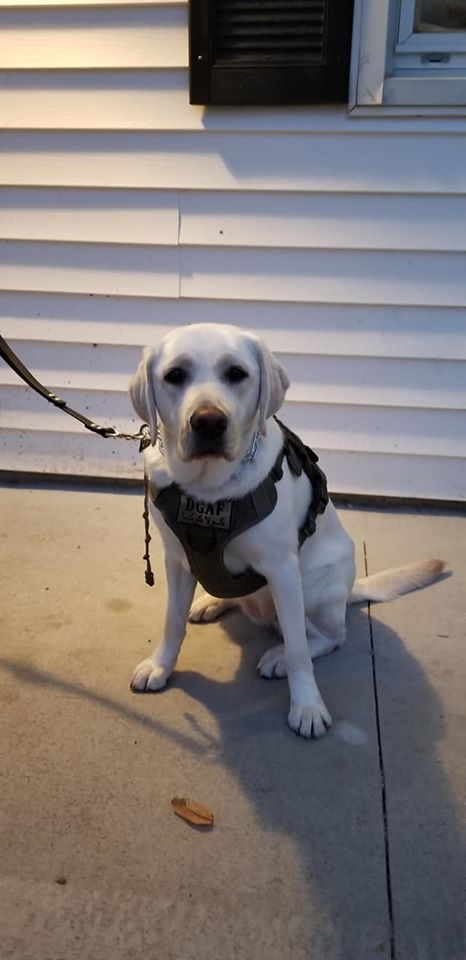 I have been working hard at perfecting my tasks to become a service dog. I have been identified to someday help a veteran with disabilities. I have been working with many different veterans to find my perfect match.
September 2019 - 18 months old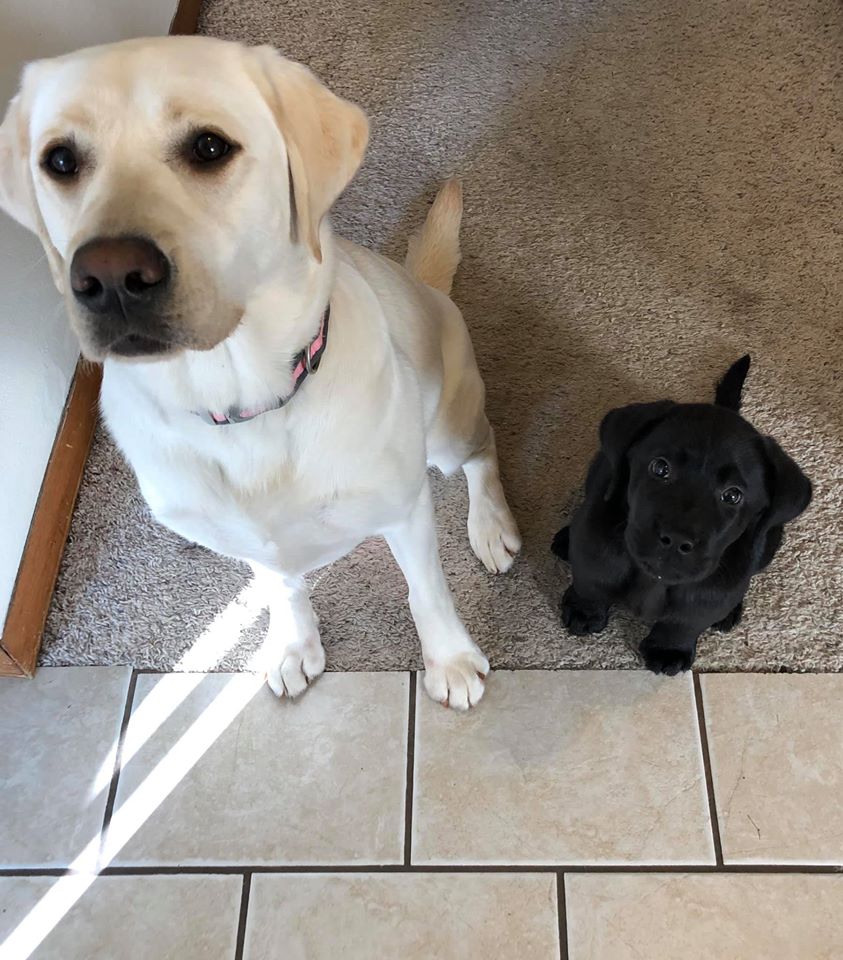 My weekend foster mom Lisa got a new foster brother for me to play with!...I mean, for her to train. His name is Damon, and I'm looking forward to showing him the ropes.
October 2019 - 19 months old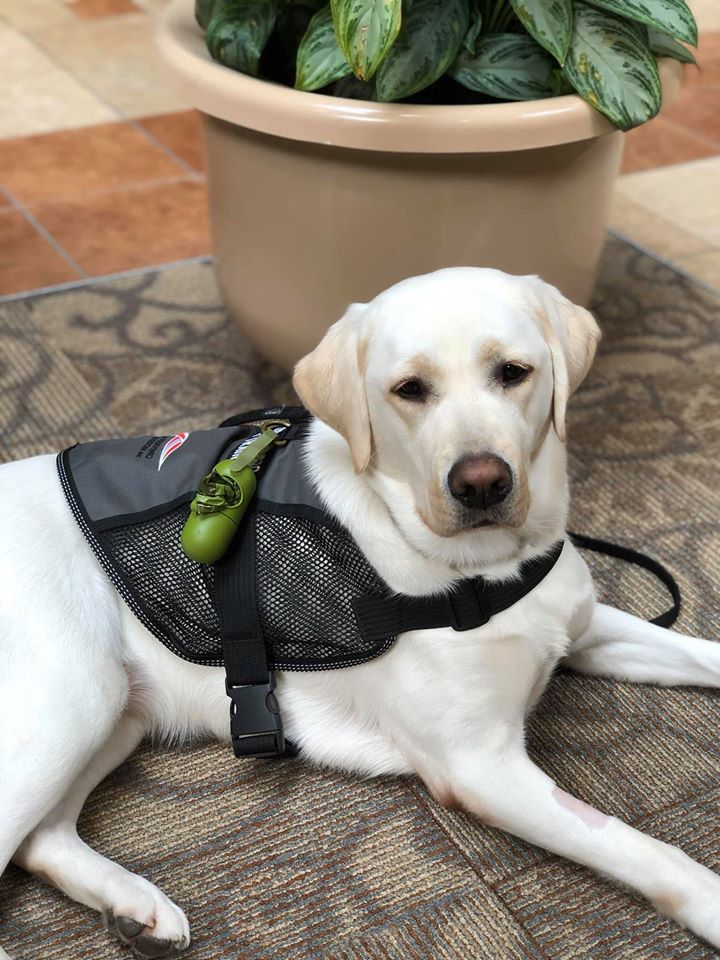 As I get closer to my second birthday, my weekend foster mom Lisa is having a hard time thinking about the day I go to my fur-ever home. She has done a wonderful job providing me with various experiences so that nothing bothers me in the future!
November 2019 - 20 months old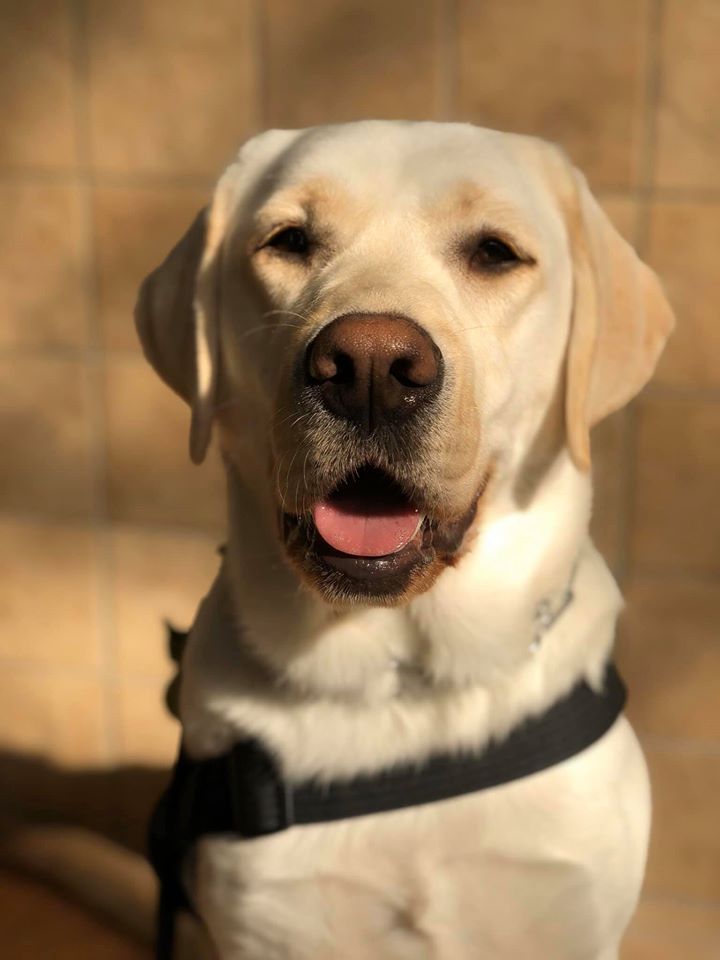 As I head toward my final placement, I want to give a big thank you to everyone who got me to this point. From my breeding family, to my puppy foster Sara, my weekend foster Lisa, all my Wartburg students, and the wonderful clients and RFI staff I've gotten to meet over the years - thank you, thank you, thank you. Here's to changing a veteran's life!
Stage 2 Introduction
Wahoo!!! I have officially been entered into stage 2 training, and I am so excited! Over the past 8 months I have had the opportunity to see the RFI mission first hand, and can't wait to dig deeper in the mission of changing lives through my training for veterans with disabilities and children with autism. This training stage will be another 8 months of working within the Retrieving Freedom Impact programs. Currently these impact programs include working with college students, at-risk teens, summer campers, inmates, and elementary students. During this Stage, I will also work closely with the RFI professional training staff to solidify my understanding of intermediate tasks and the foundation of future commands to help mitigate a disability. Follow me through this stage learning how I continue to make an impact!
January 2019 - 11 months old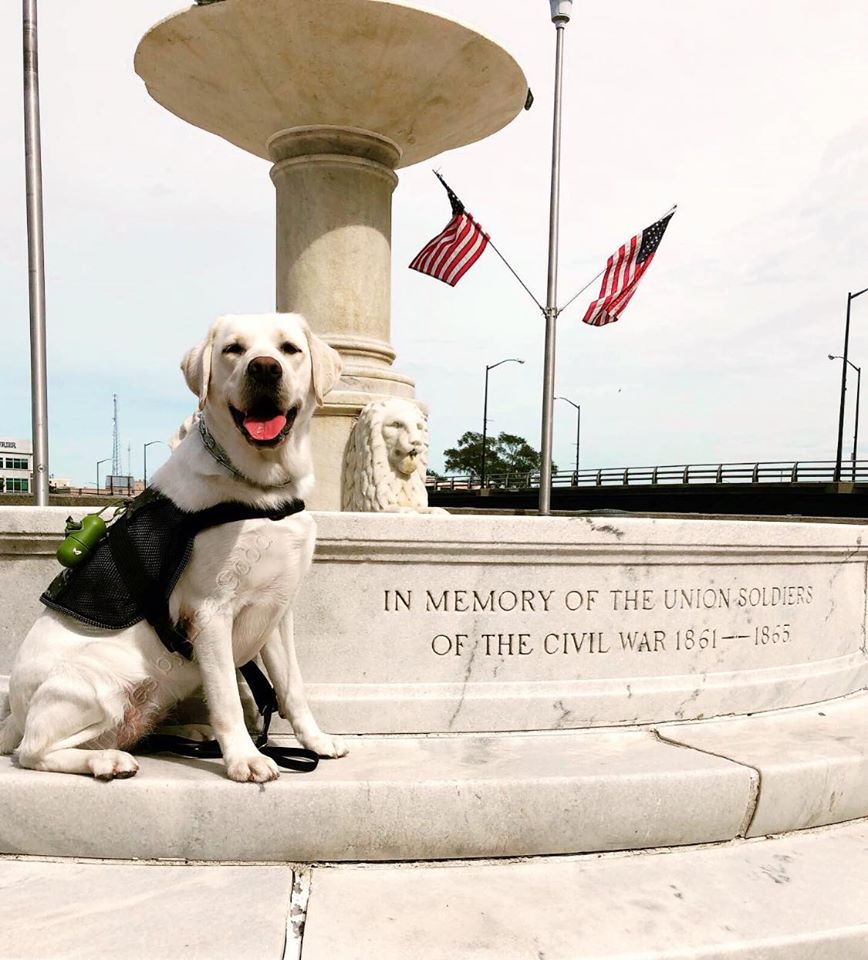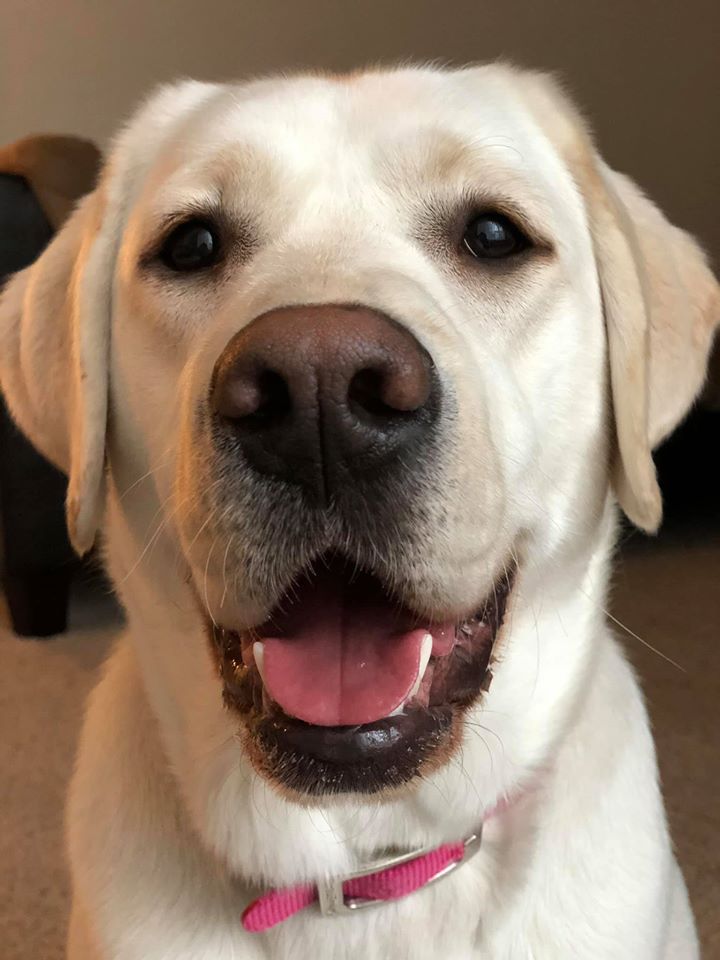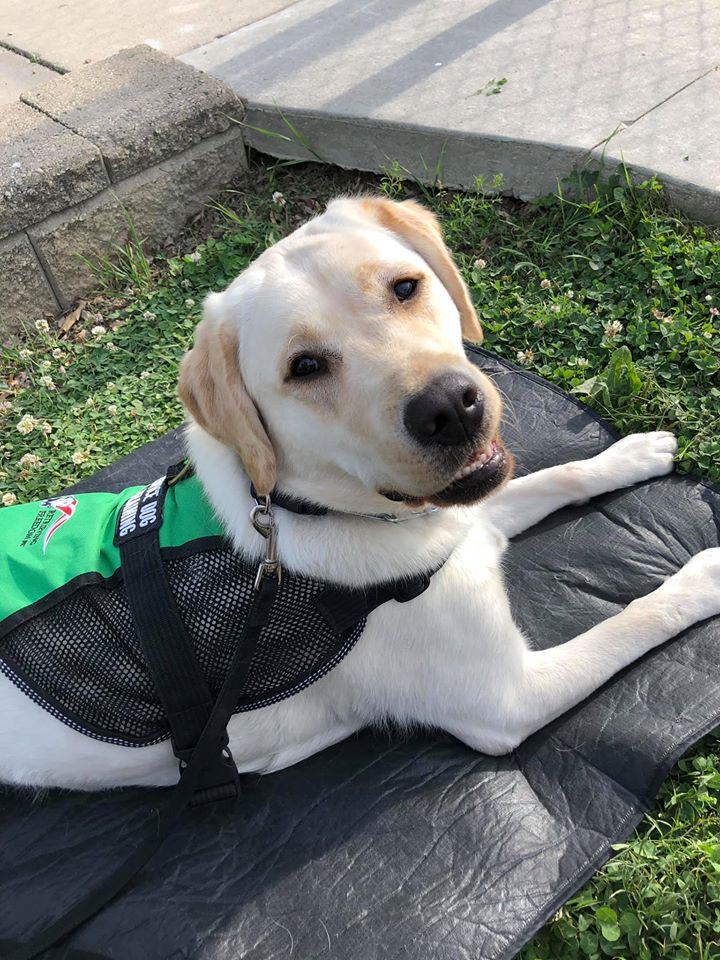 I have been so busy now that I am in stage 2 training. First, I was paired with a Wartburg College student to help maintain by basic obedience as well as start being introduced to learning some tasks. I have been learning how to use a touch stick, so in the future I might be able to help someone by pressing a handicap button. One of my favorite activities includes attending softball games with my weekend foster.
Stage 1 Introduction
Hi, my name is Tilly. I am proud to have been selected to enter into the Retrieving Freedom training program. My parents are "Cotton" and "Hope" From Yellow Rose Labradors in Texas. During this stage of training I will be spending approximately 8 months with my new volunteer foster, Sara. During this time I will learn the basics of citizenship, public behavior, and basic obedience. I understand that it takes a very special dog to complete the program, as there is a high standard to become an official service dog at Retrieving Freedom. I am aware that I may be one of the dogs whose purpose is outside of service work so I will be updating my profile on a monthly basis for all who would like to follow my journey through the program.
April 2018 - 2 months old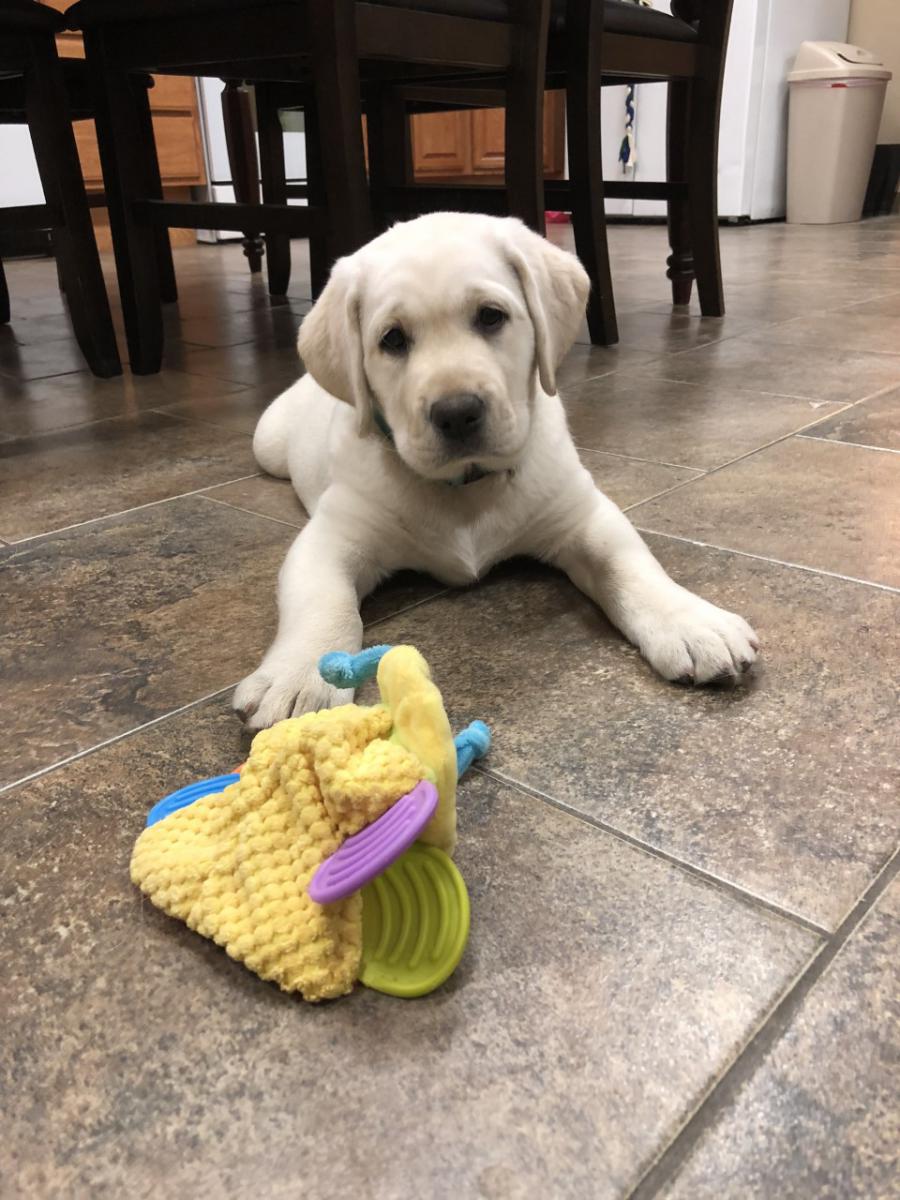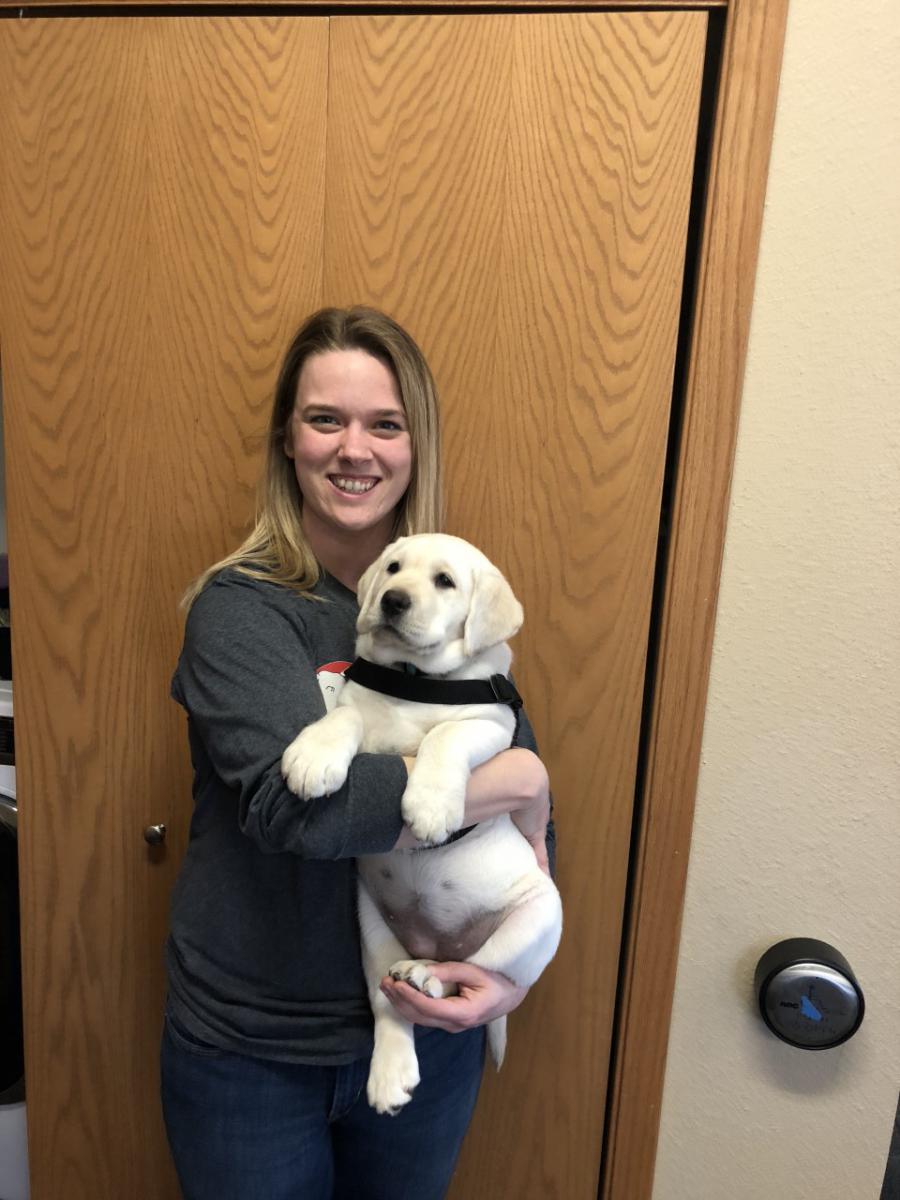 Pictured: I just entered into my foster home. I am so excited to start learning all about what it takes to become a service dog.
May 2018 - 3 months old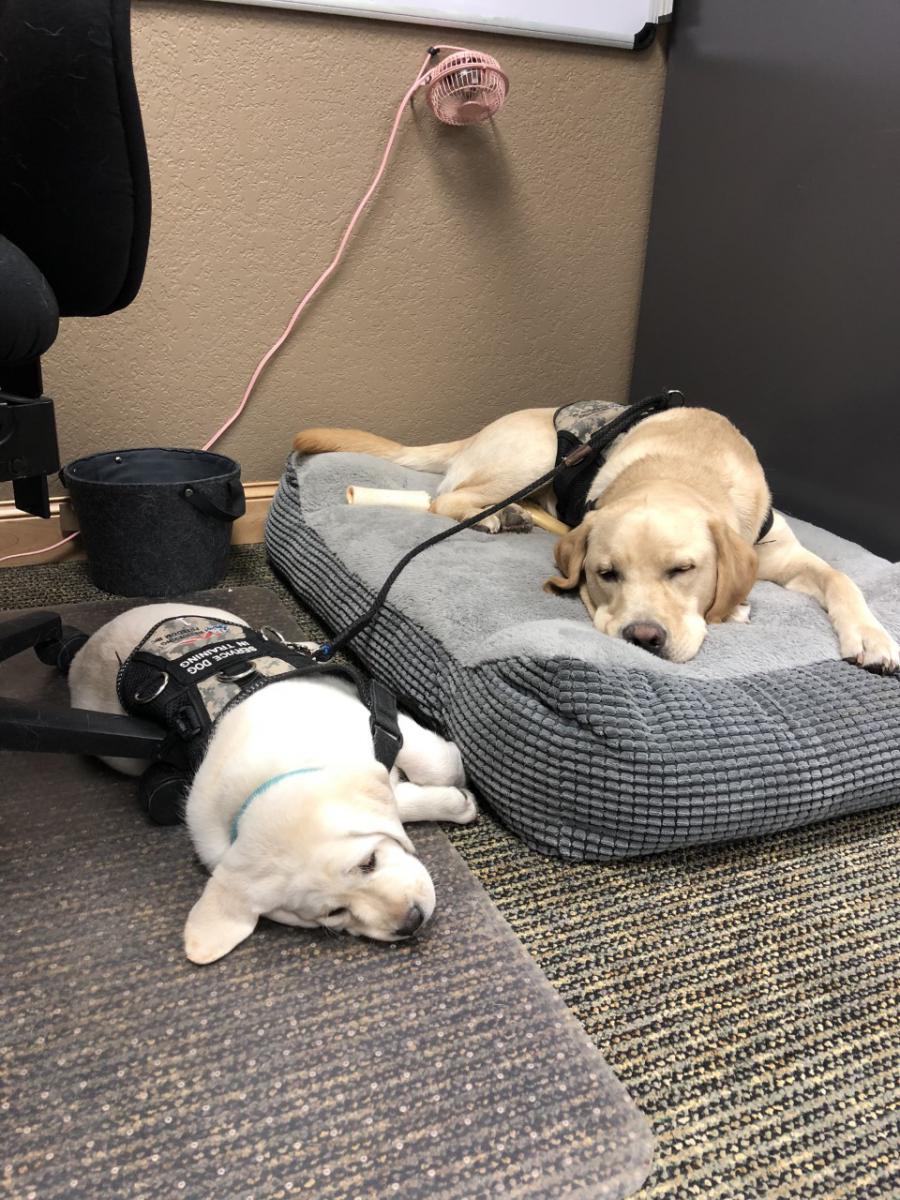 Pictured: I get to attend work with my foster, Sara. Above I am pictured tethered to my foster brother, Levi. Right now I am learning how to walk calmly through the hallways, as well as starting my basic obedience training.
June 2018 - 4 months old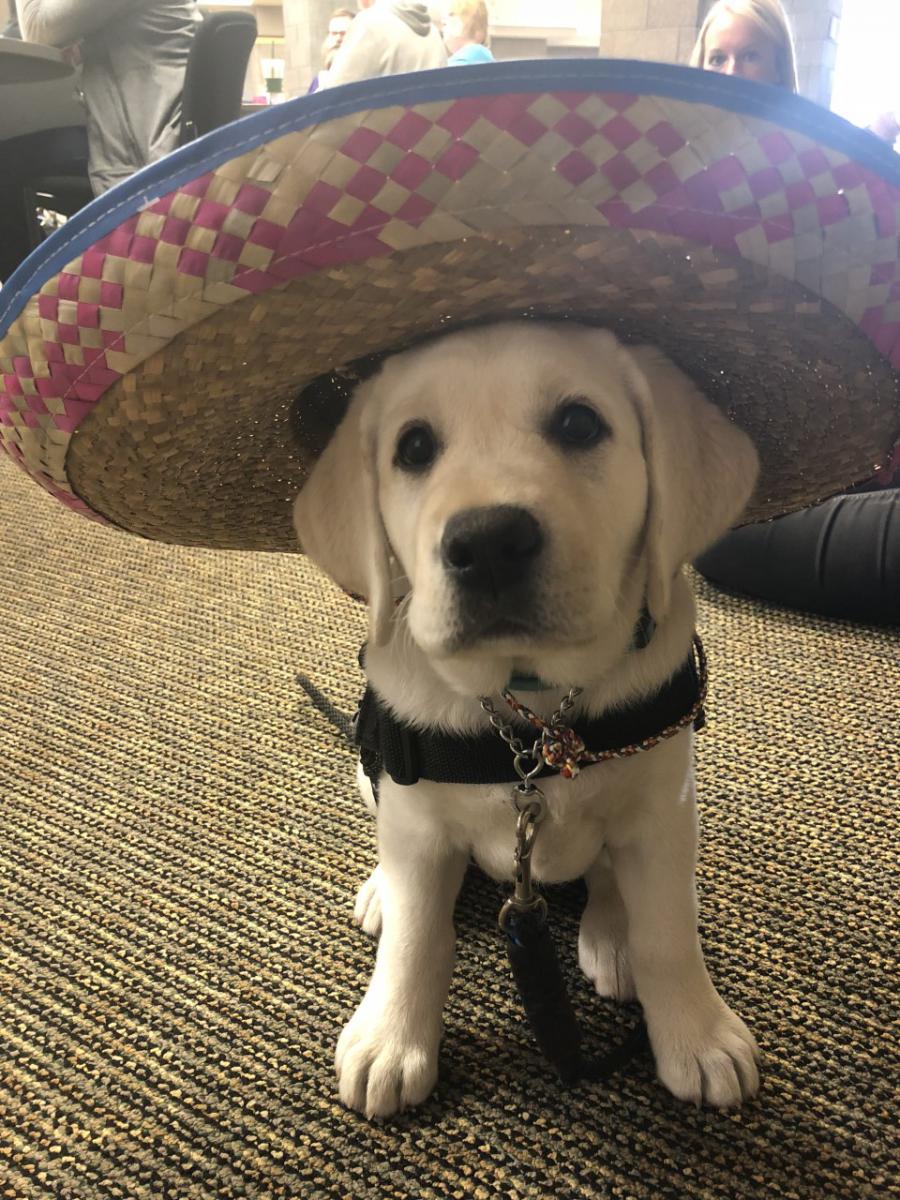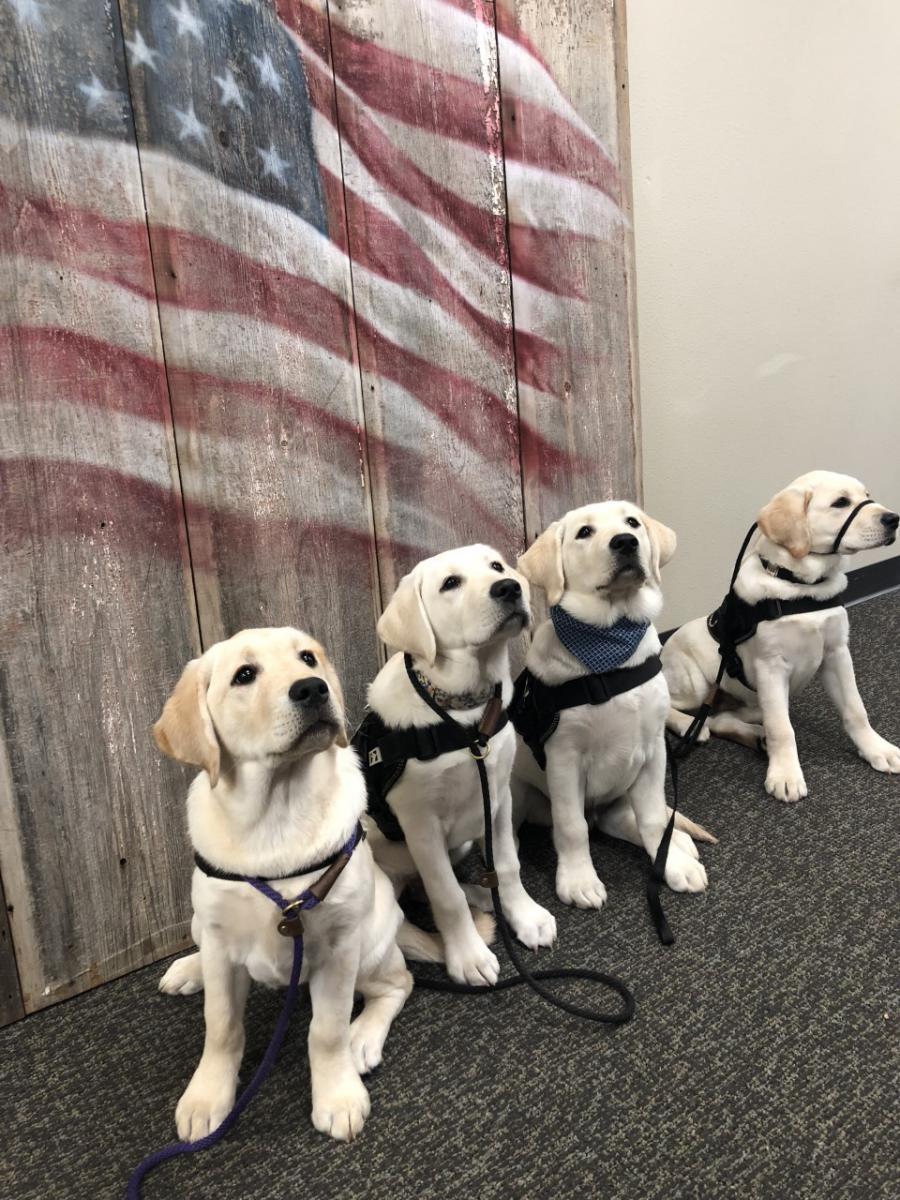 Left: I was able to attend a Cinco De Mayo even at my fosters place of work. This was a great test for me to practice the "leave it" command. As service dogs are not allowed to eat anything off of the floor. Right: I was able to attend a Retrieving Freedom event and got to see my littermates.(Pictured Left to Right: Tip, Tilly, Chance, Samson)
July 2018 - 5 months old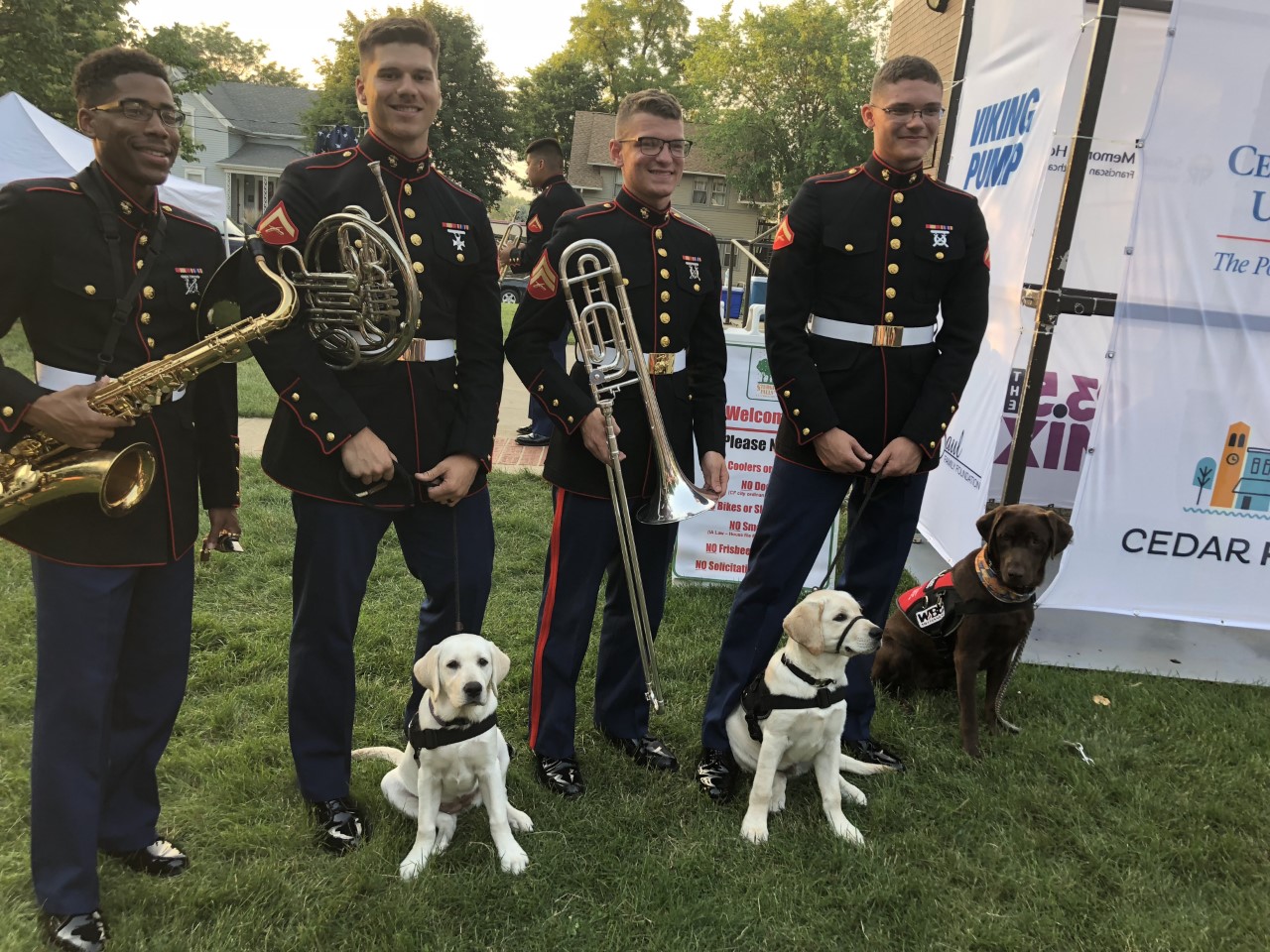 I was able to attend the Marine Corps Band during a city wide celebration. I sat calmly throughout the performance and saw two other service dogs in training as well. (pictured left to right : Tilly, Samson, Crush)
August 2018 - 6 months old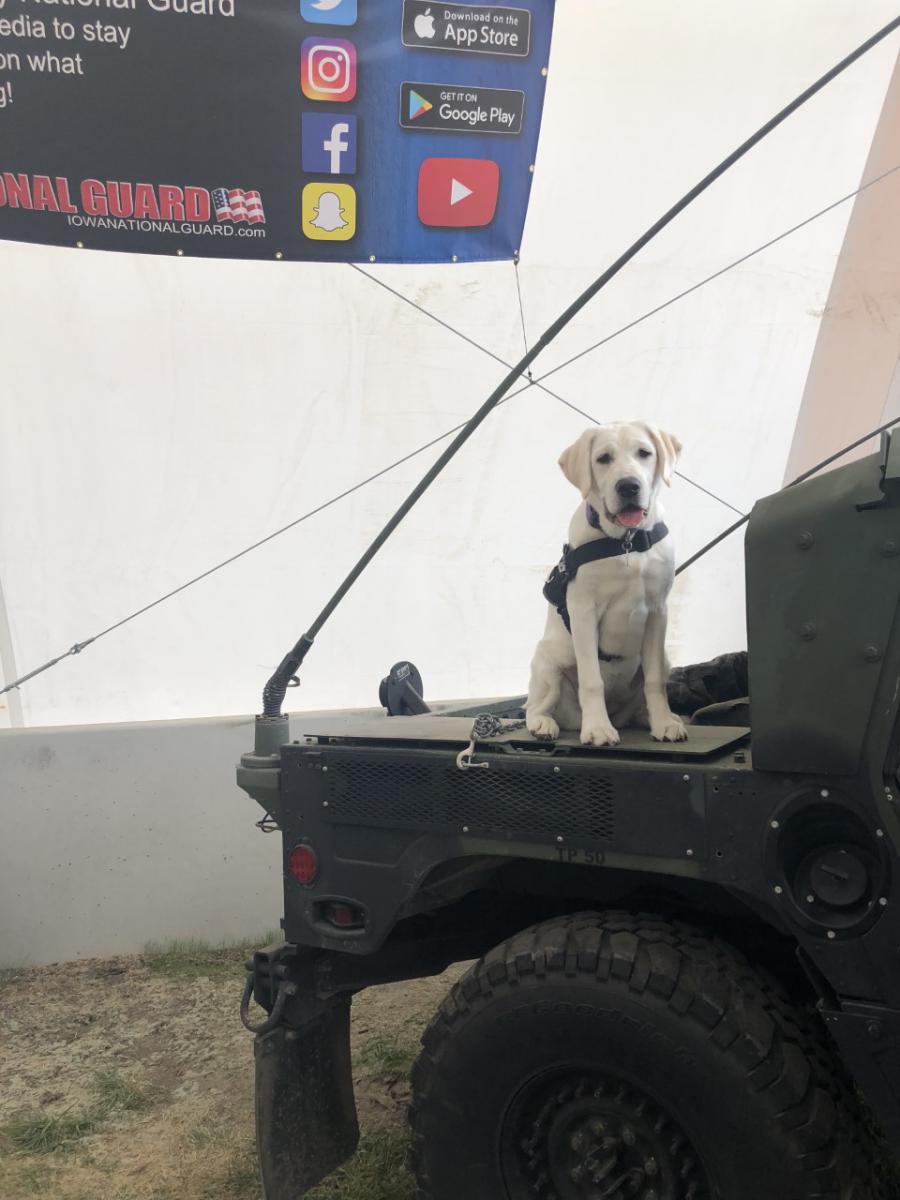 Pictured: I was able to attend the Iowa State Fair and stopped by the Iowa National Guard booth. I got to work around many different distractions including food on the ground, different smells, and learning to navigate through a crowd. I continue to work on my basic obedience in new and distracting environments to best prepare me for formal training.
September 2018 - 7 months old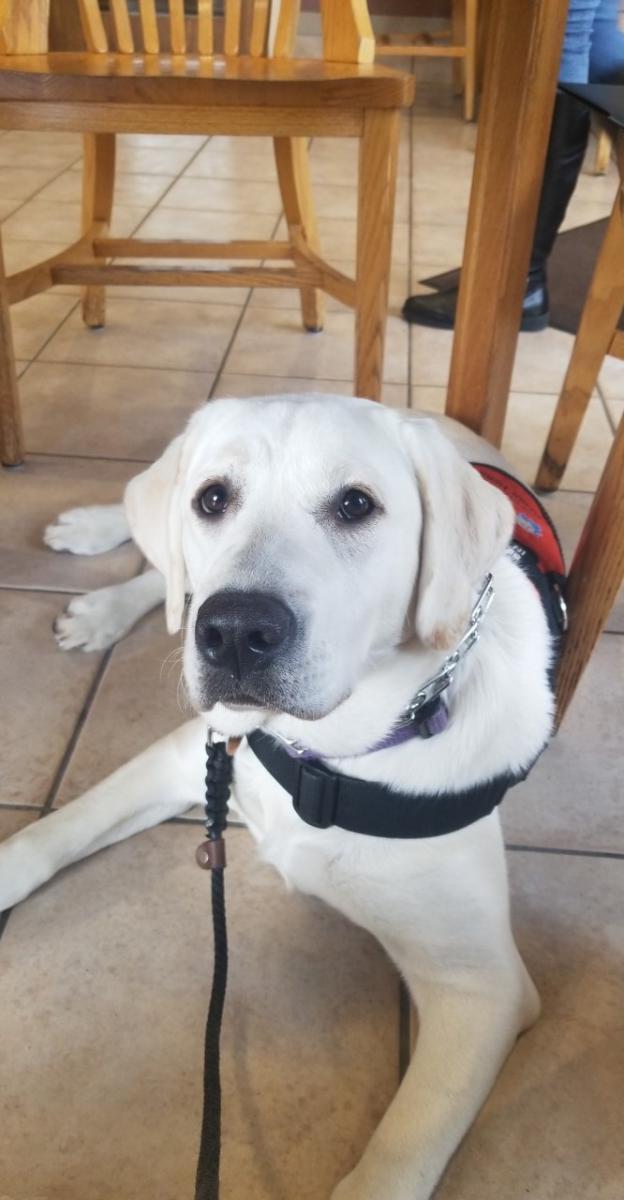 I continue to practice my basic obedience skills. Something that I get to do with my foster often is go to restaurants. I do my best to keep my attention on my handler at all times.
December 2018 - 10 months old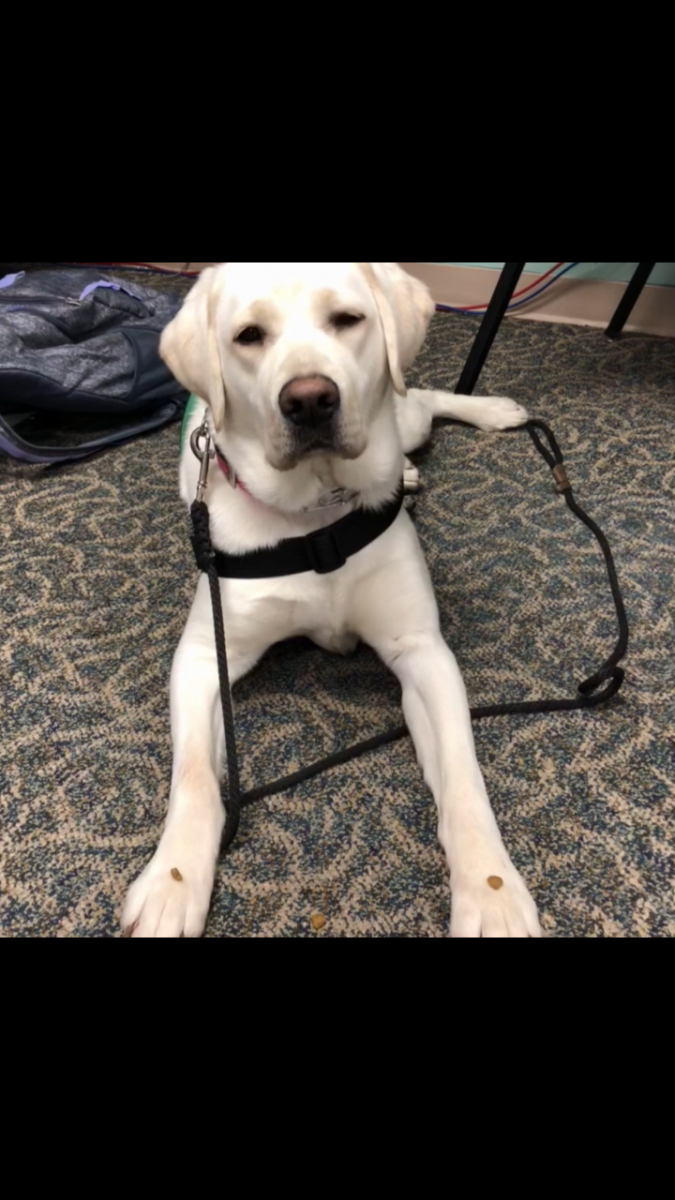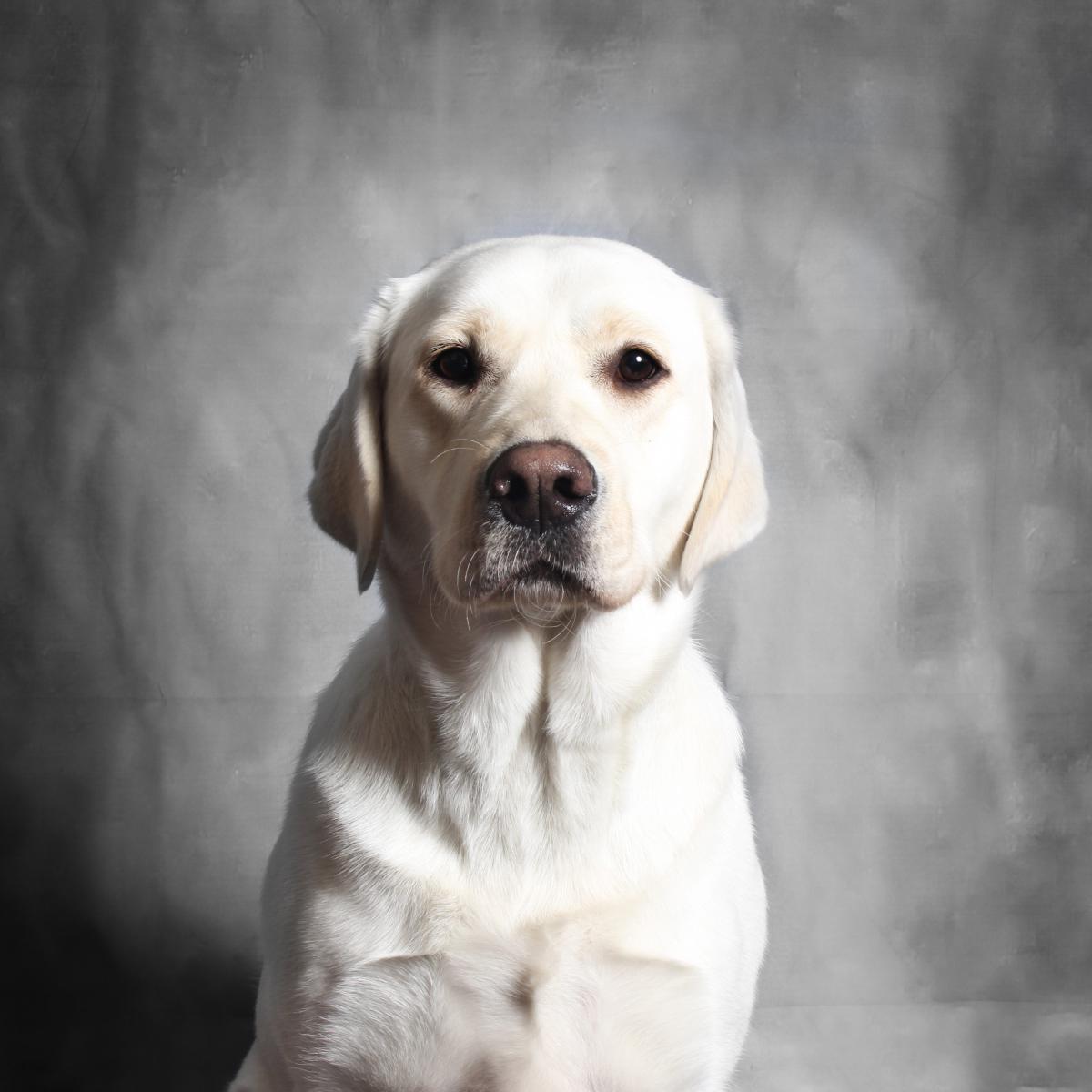 Today is the day. My foster says I am ready to enter into my formal training. I will miss her so much but I am very excited for the journey ahead of me. Thanks to my foster, Sara for giving me the best start.