NEW "Coin Sponsor" opportunity! Interactive way to support the RFI mission!
Thank you for your support in Retrieving Freedom! With your help, we hit a major milestone this year in our mission of changing lives by placing our 100th service dog with disabled veterans and children with autism. I would like to introduce you to a new idea that will help increase the public awareness needs of continuing to fulfill our mission. This NEW Initiative for Retrieving Freedom is called the "Coin Challenge", and it involves the minting of actual coins that will each be unique to their sponsor.
~ Scott Dewey, Founder/CDO
Each Sponsor will receive a keepsake coin in honor of their sponsorship and a traveling coin that will be the heart of the initiative.
Traveling coin tracking!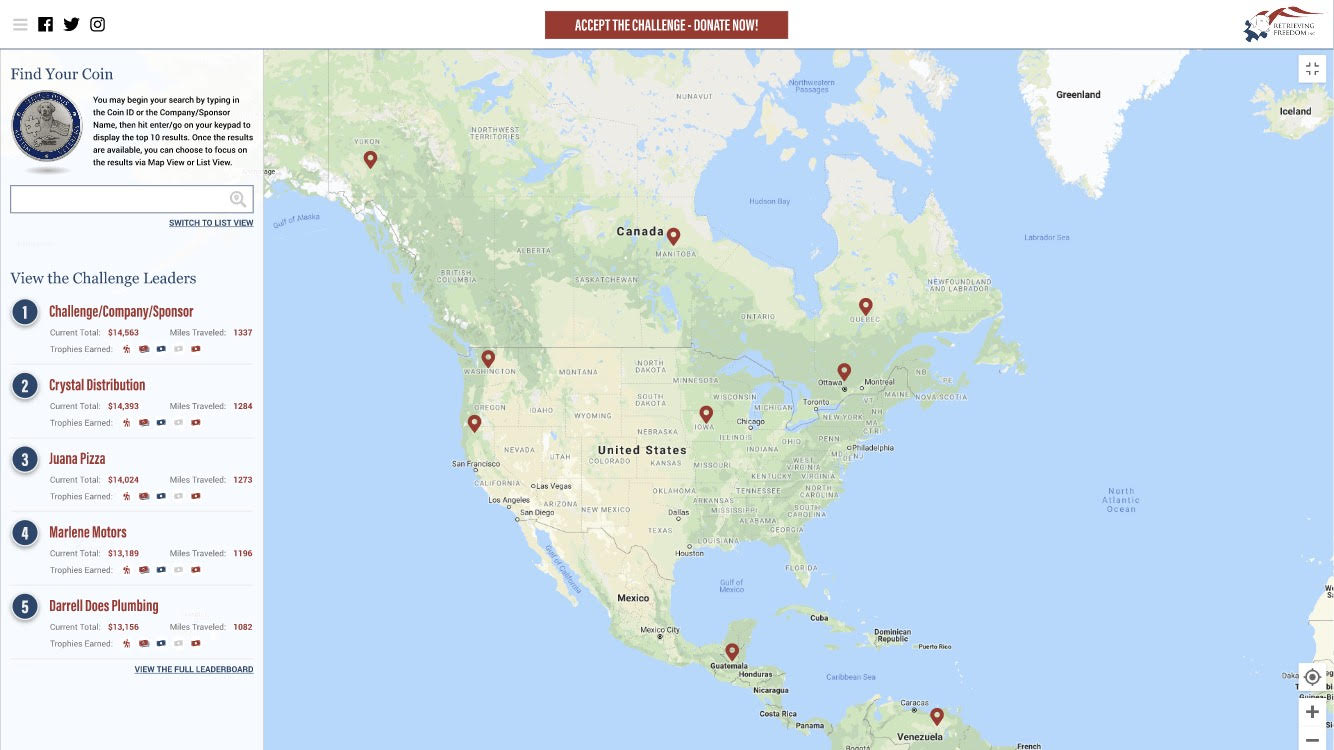 Jan 2, 2020 you will start the traveling coin into circulation to be passed along from person to person.
The goal would be for you to find one person that loves the RFI story and is willing to make a donation of any amount over $5.
They just go to RFICOIN website to enter the coin ID and make their donation. They then can take temporary possession of the coin.
At this point they take on the challenge to find the next person, and the coin begins to travel.
Each time a coin receives a donation it will appear on the real-time website with current location, total earnings and total distance traveled.
Real-time updates and virtual sharing!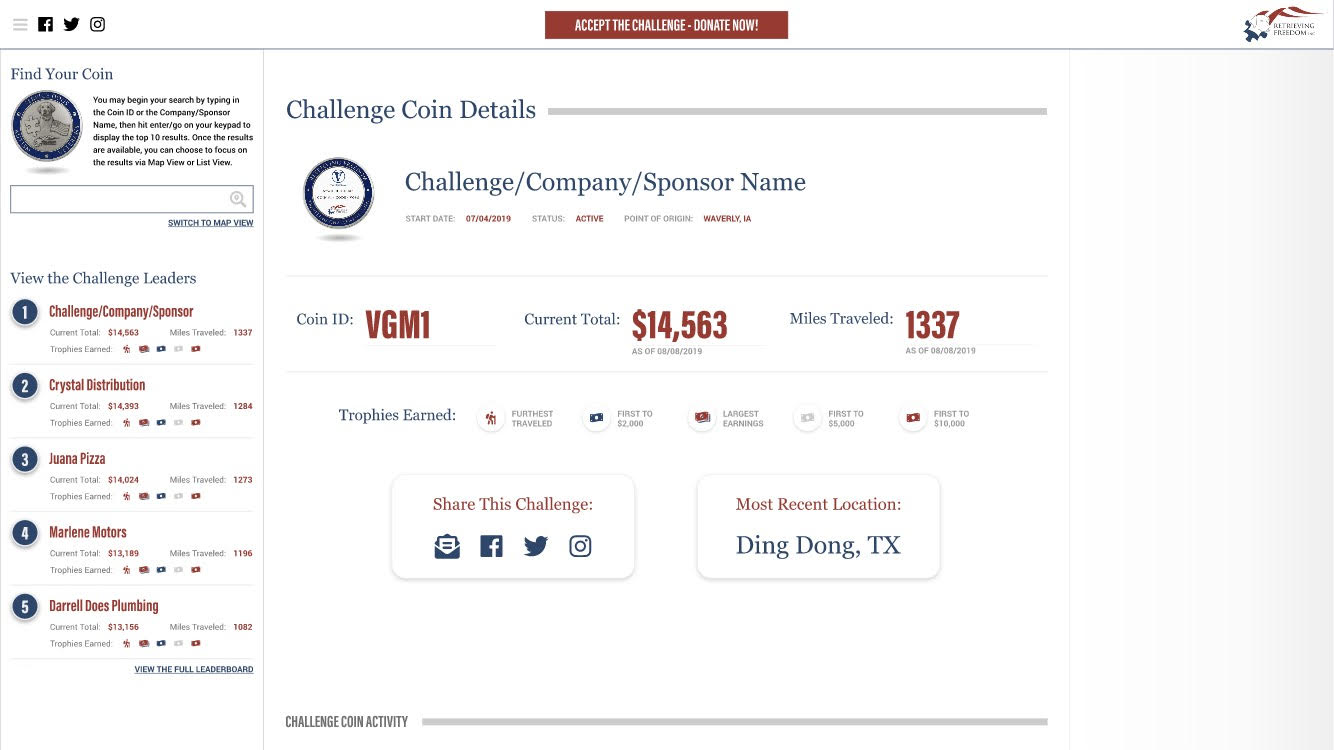 In combination of the coin traveling hand to hand from those spreading the RFI mission, it can also be shared virtually from the interactive website.
Anyone can share your coin in this fashion!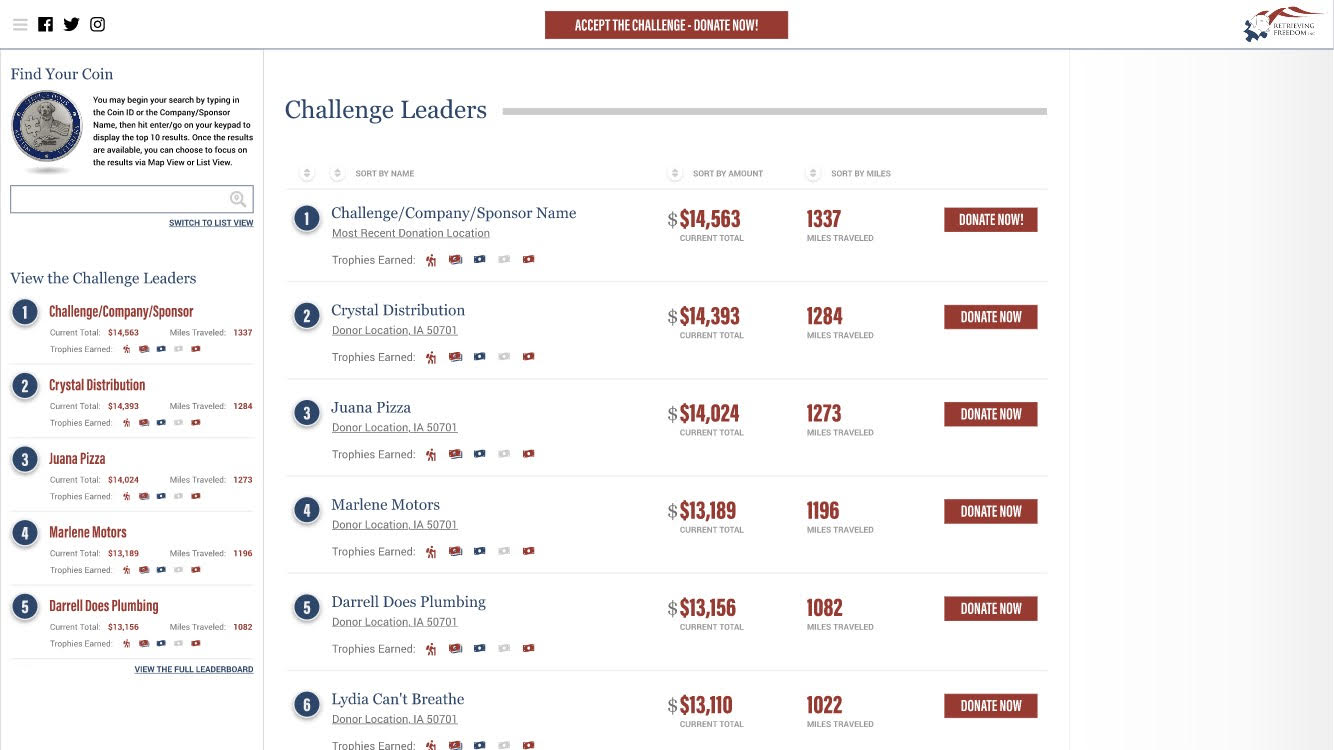 This can become a company challenge!
Follow the leader boards on the coins to see their totals.
Prizes will be awarded for several categories in earnings, travel, and more!
Please find the following link to Sponsor a "Challenge Coin"
https://retrievingfreedom.networkforgood.com/projects/77215-coin-challenge
Feel free to email [email protected] with questions!