Many thanks to all who participated in the 2020 pilot Coin Challenge! The 150 coins began circulation on January 2 and the challenge was live through July 1. The three categories in the challenge were Furthest Traveled, First Coin to $1000 and Most Funds Raised.
Congratulations to our winners!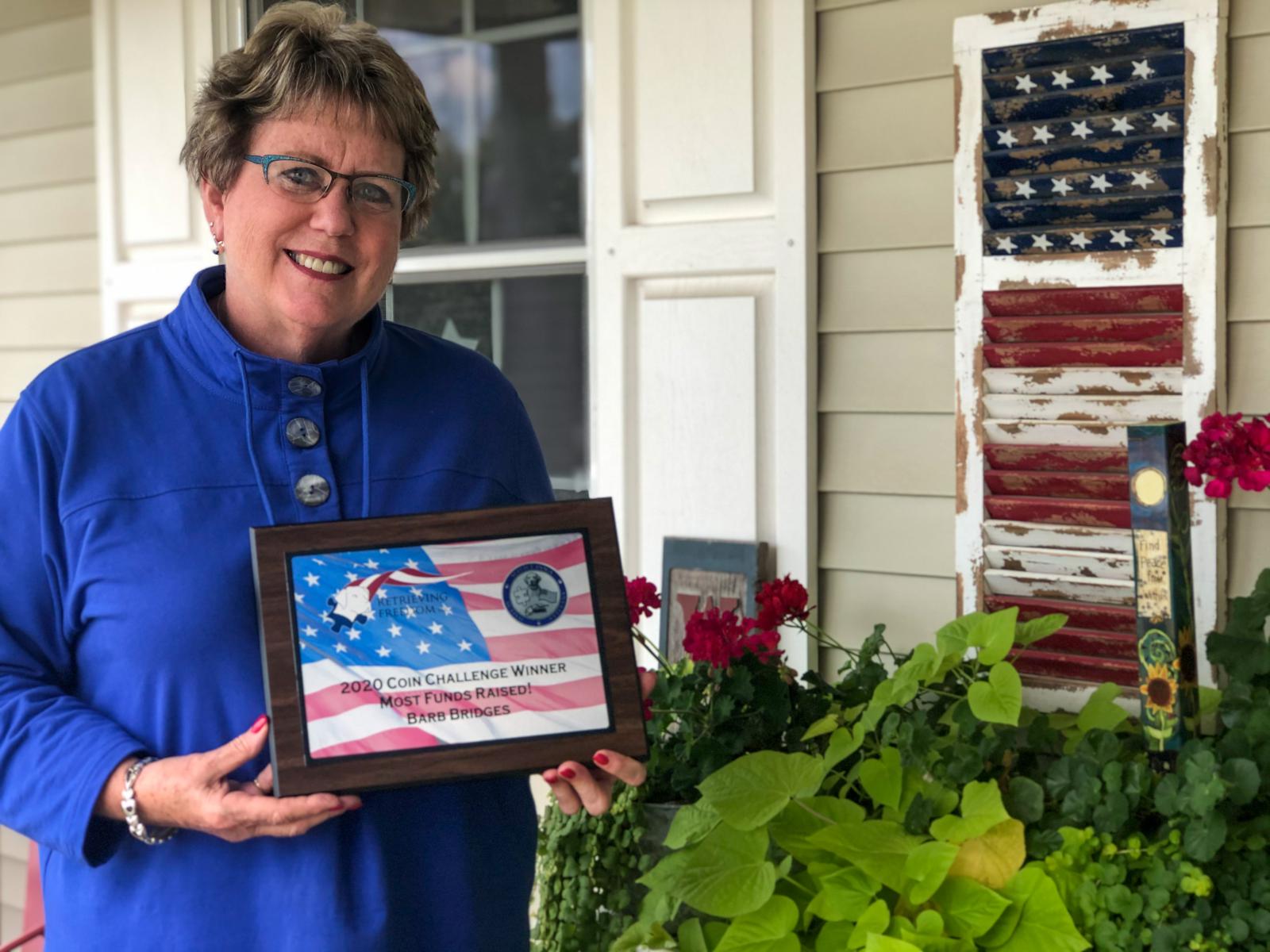 Barb Bridges raised $7,590 on her coin "FAITH"!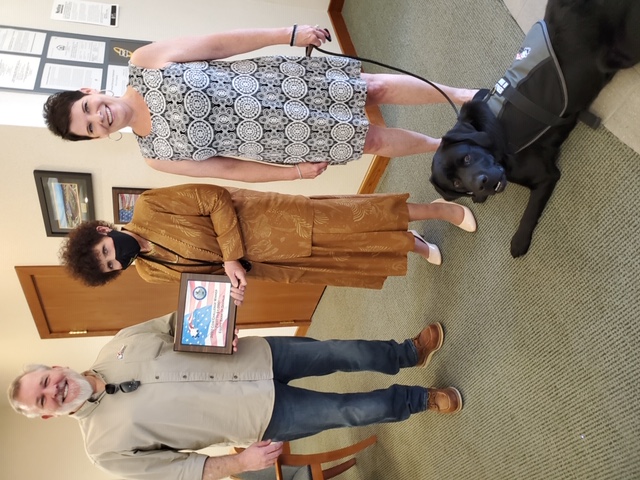 Cheryl Barnson with Equity Bank was the first to raise $1,000 on their coin!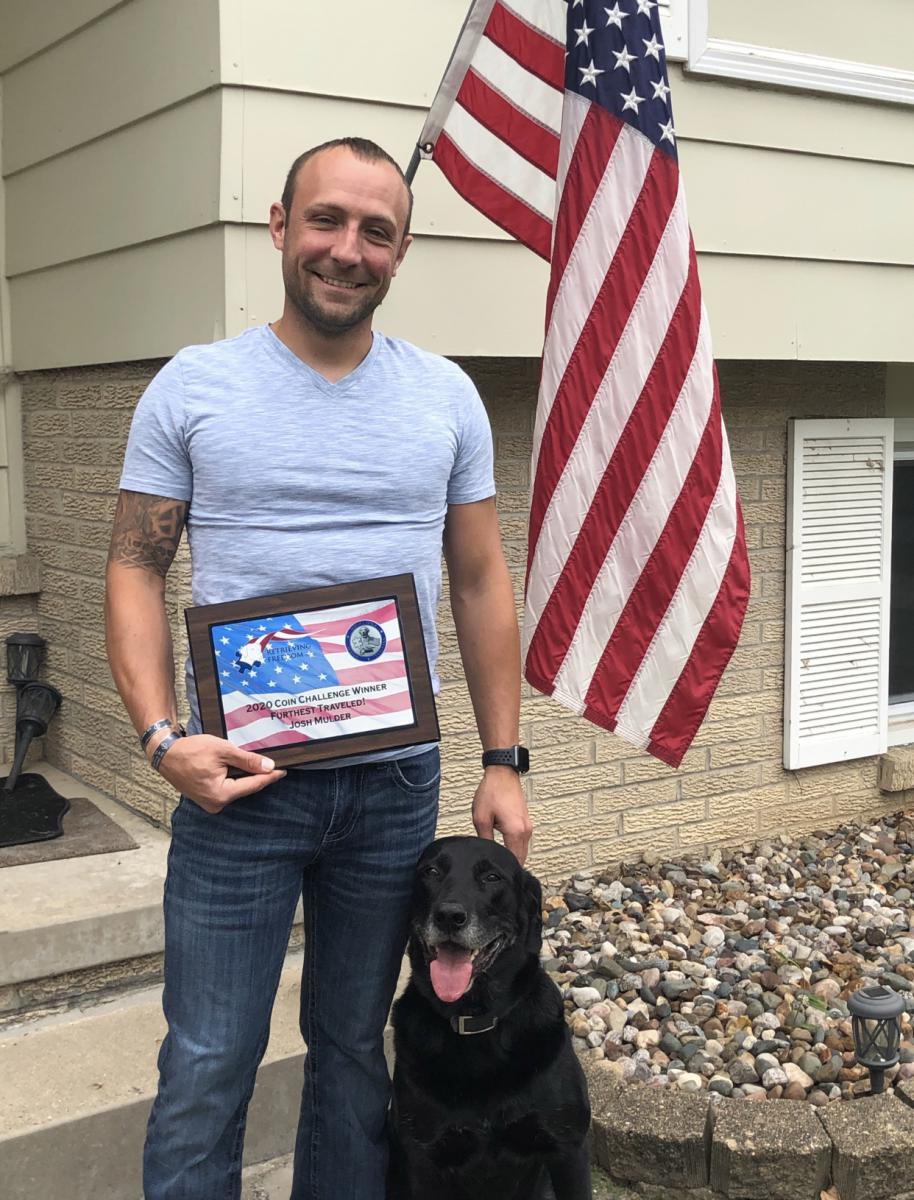 RFI veteran recipient Josh Mulder and his service dog "Traveler," who is appropriately named, were the winners for Furthest Traveled in the 2020 Coin Challenge.