Stage 1 Introduction
Hello, my name is Cooper and I am a Golden Retriever. I am proud to have been selected to enter into the Retrieving Freedom training program. My parents' names are "Duke" and "Stella" and I was donated by the Klein Family. During this stage of training I will be spending approximately 8 months with my new volunteer foster, Cyndi.
Throughout Stage 1, I will learn the basics obedience, public behavior, and a lot of socialization. I understand that it takes a very special dog to complete the program as there is a high standard to become a Service Dog. I am aware that I may be one of the dogs whose purpose is outside of service work so I will be updating my profile on a monthly basis for all that would like to follow my journey through the program.
December 2019 - 2 months old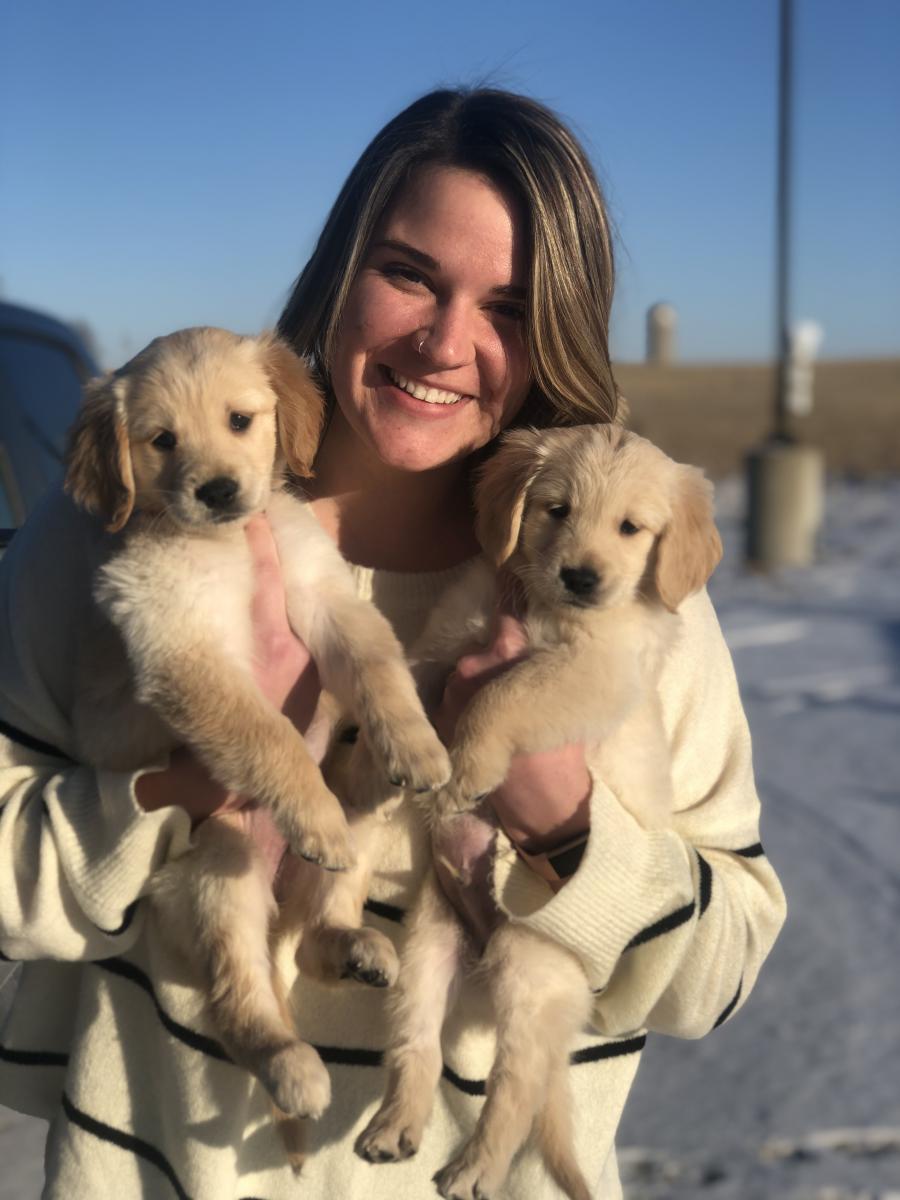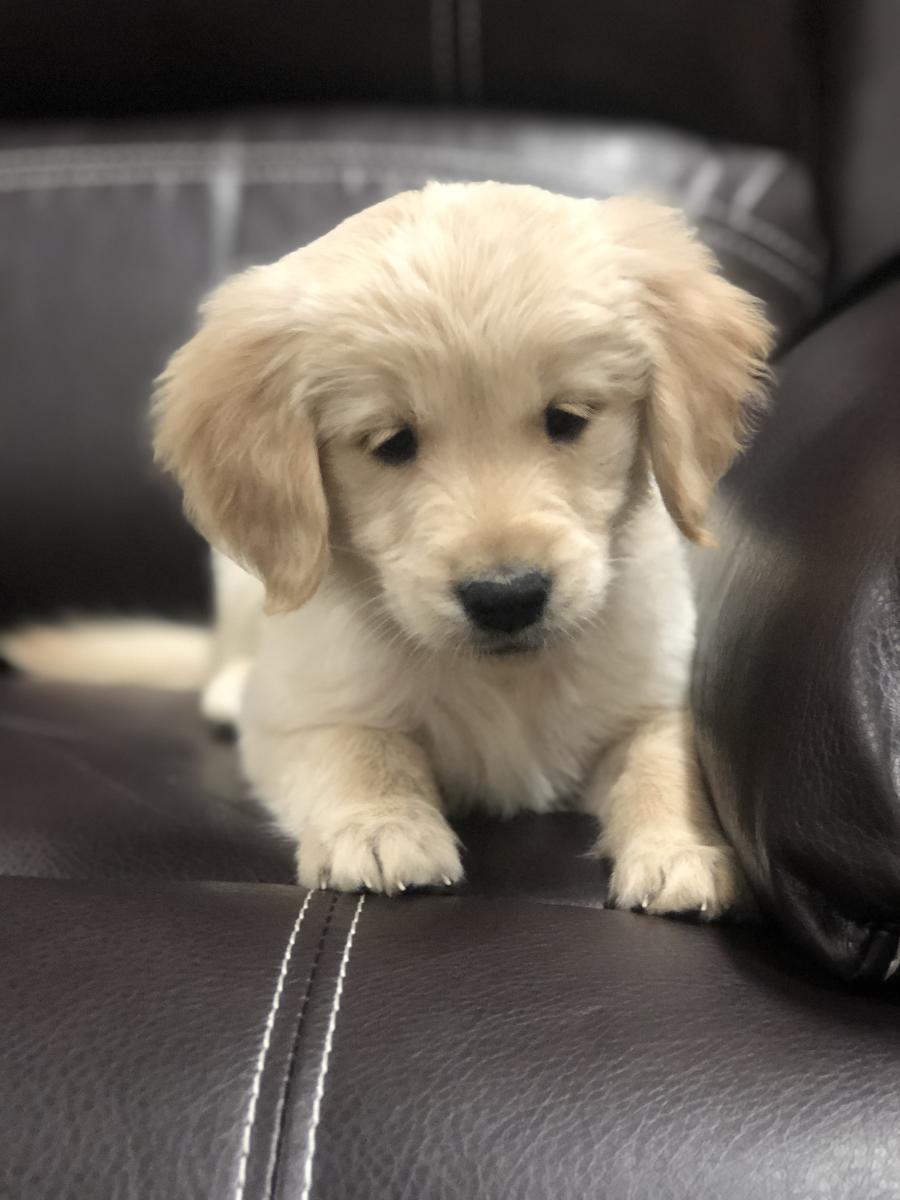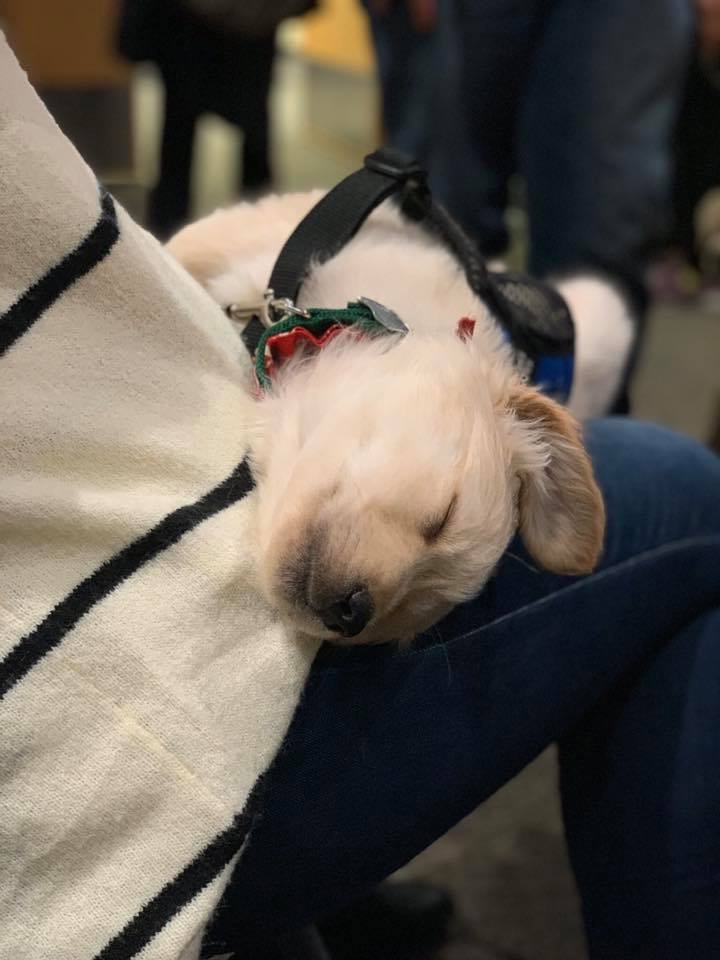 I have entered my new foster homes! My foster mom Keegan has me during the day time and my foster mom Cyndi takes me home at night. I learned my name quickly and love to please whoever I'm working with at that time by listening well and paying attention to what they say.
January 2020 - 3 months old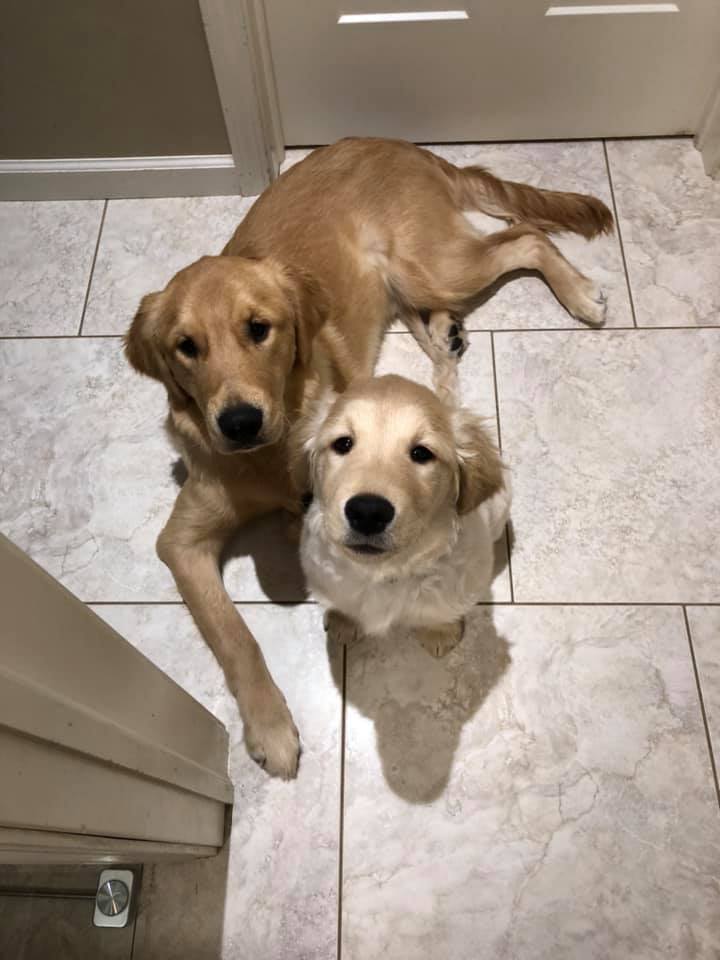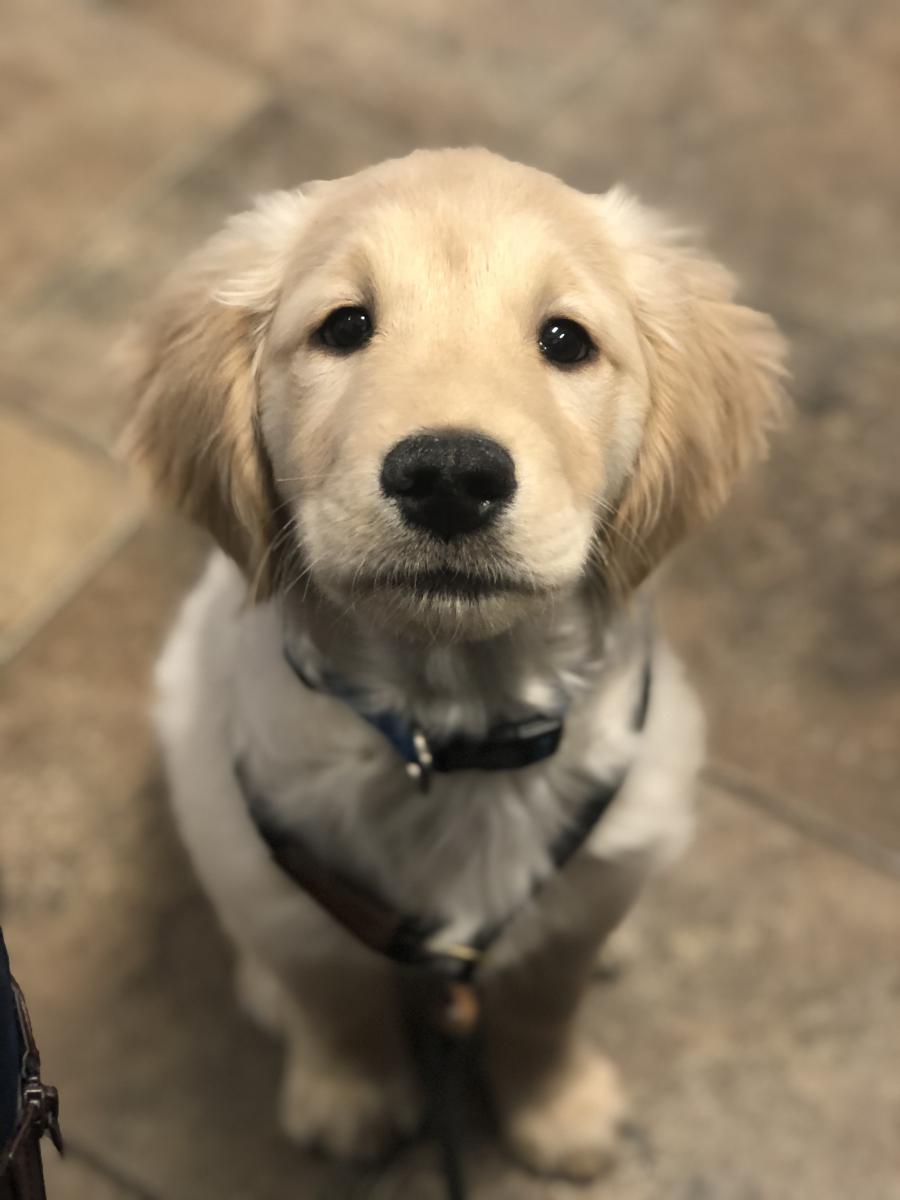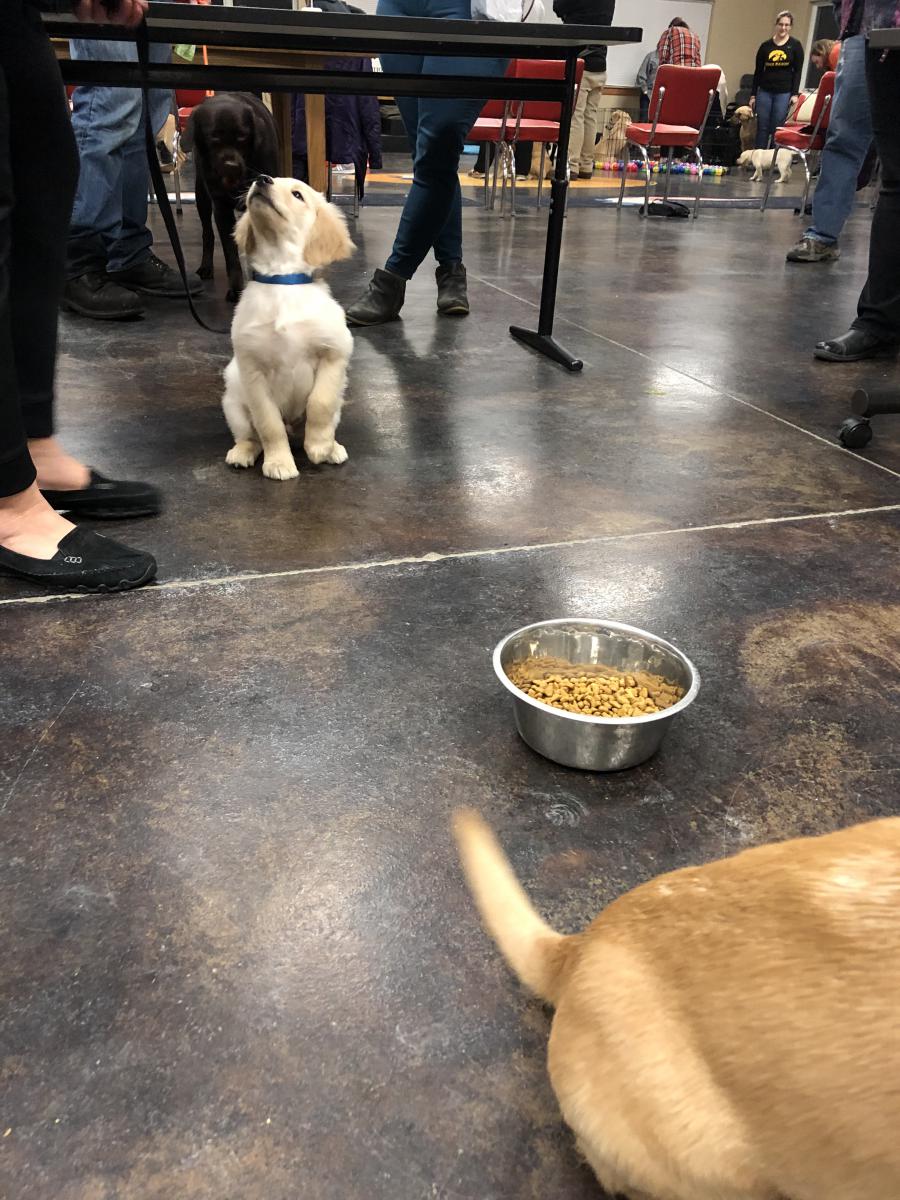 I'm a very attentive puppy! I sit proudly when given the command and have a high drive to work. I've been great at ignoring distractions such as food on the ground while I'm working. I keep the best eye contact with my handler!
February 2020 - 4 months old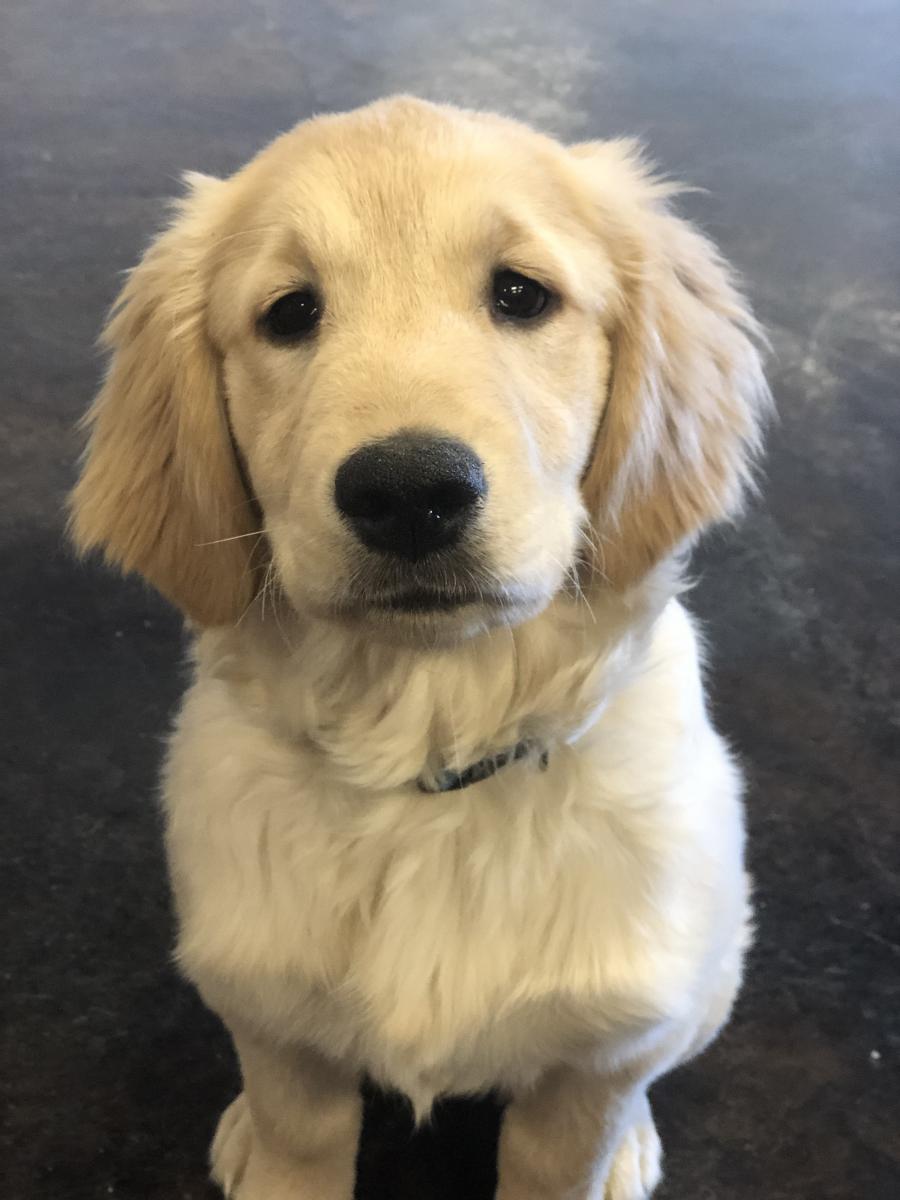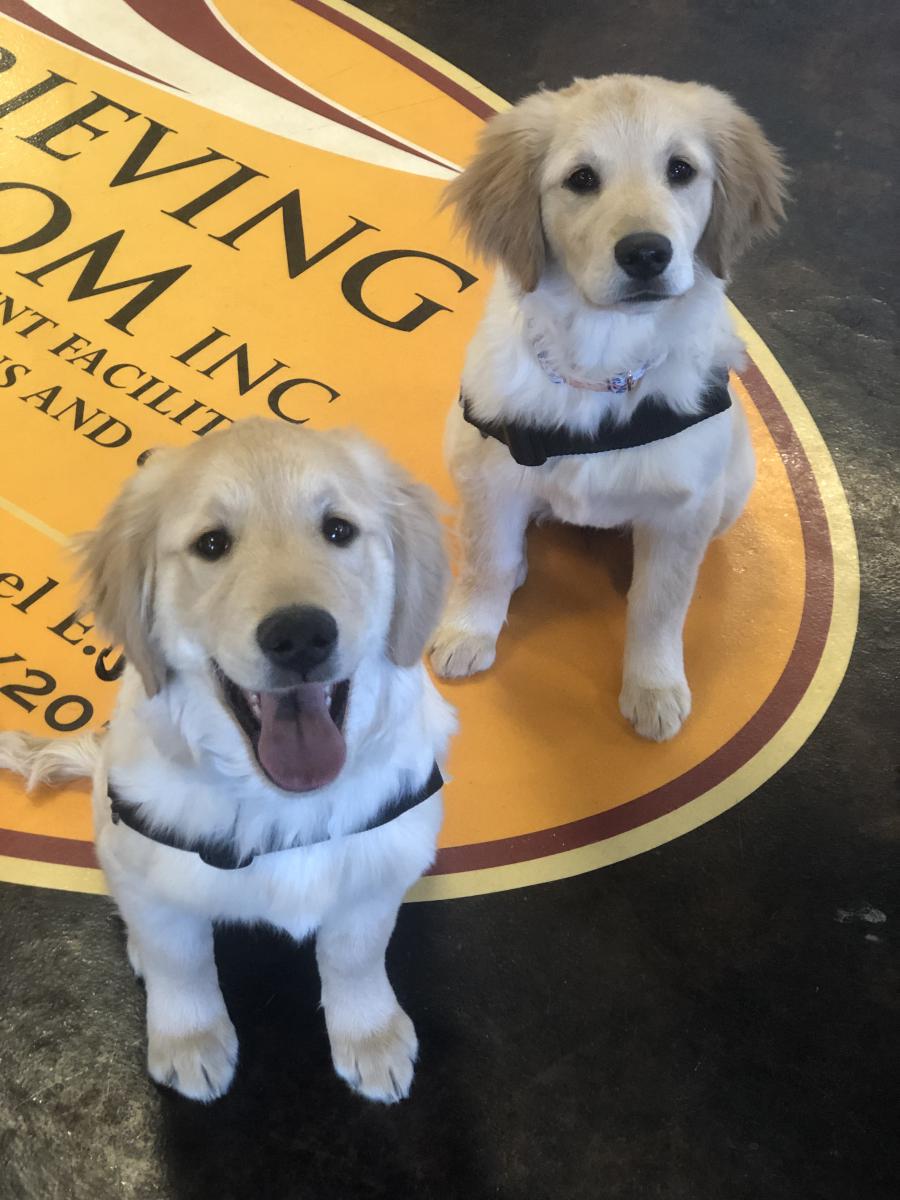 I love to please - I am always looking for ways to make my fosters and trainers happy. I had a play date with my littermate Hannah. We are so much alike! It was great to see her and chase toys with her.
March 2020 - 5 months old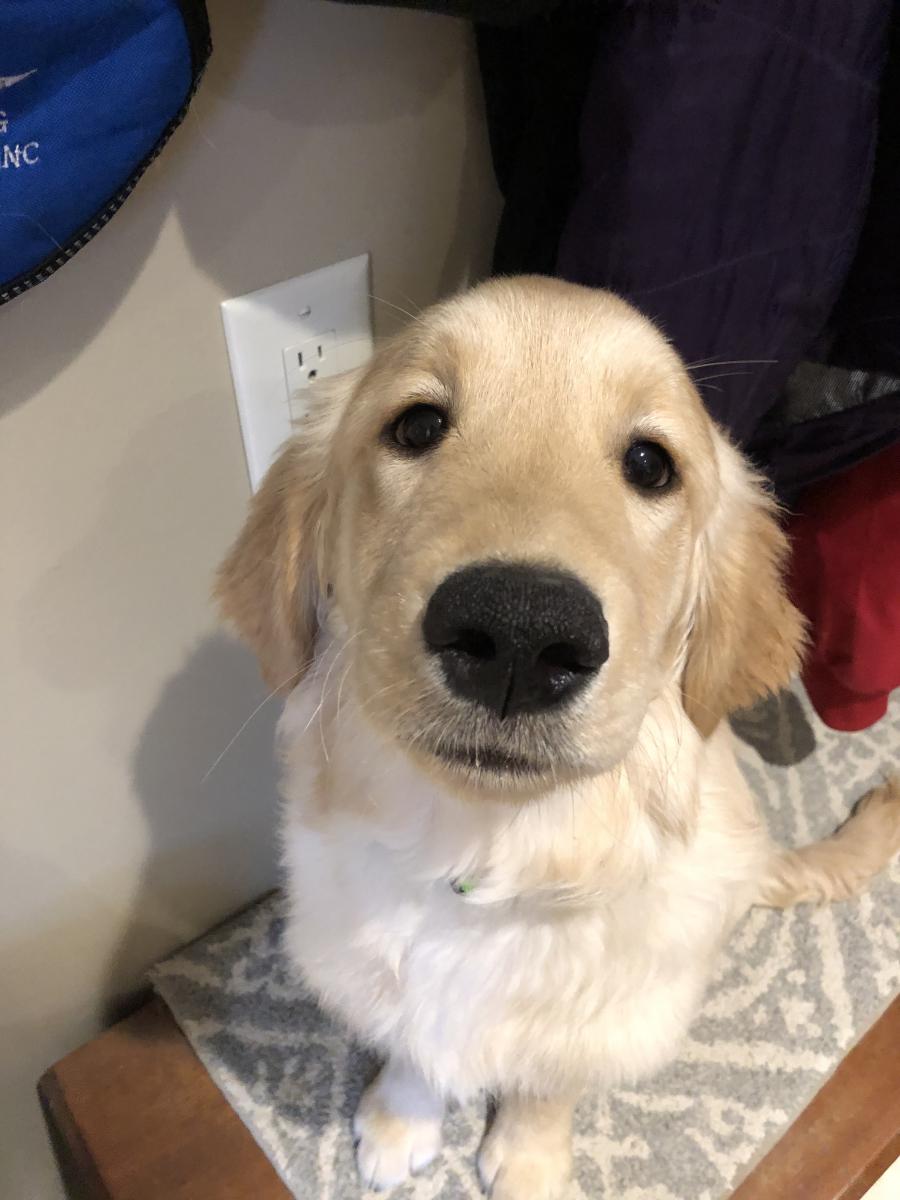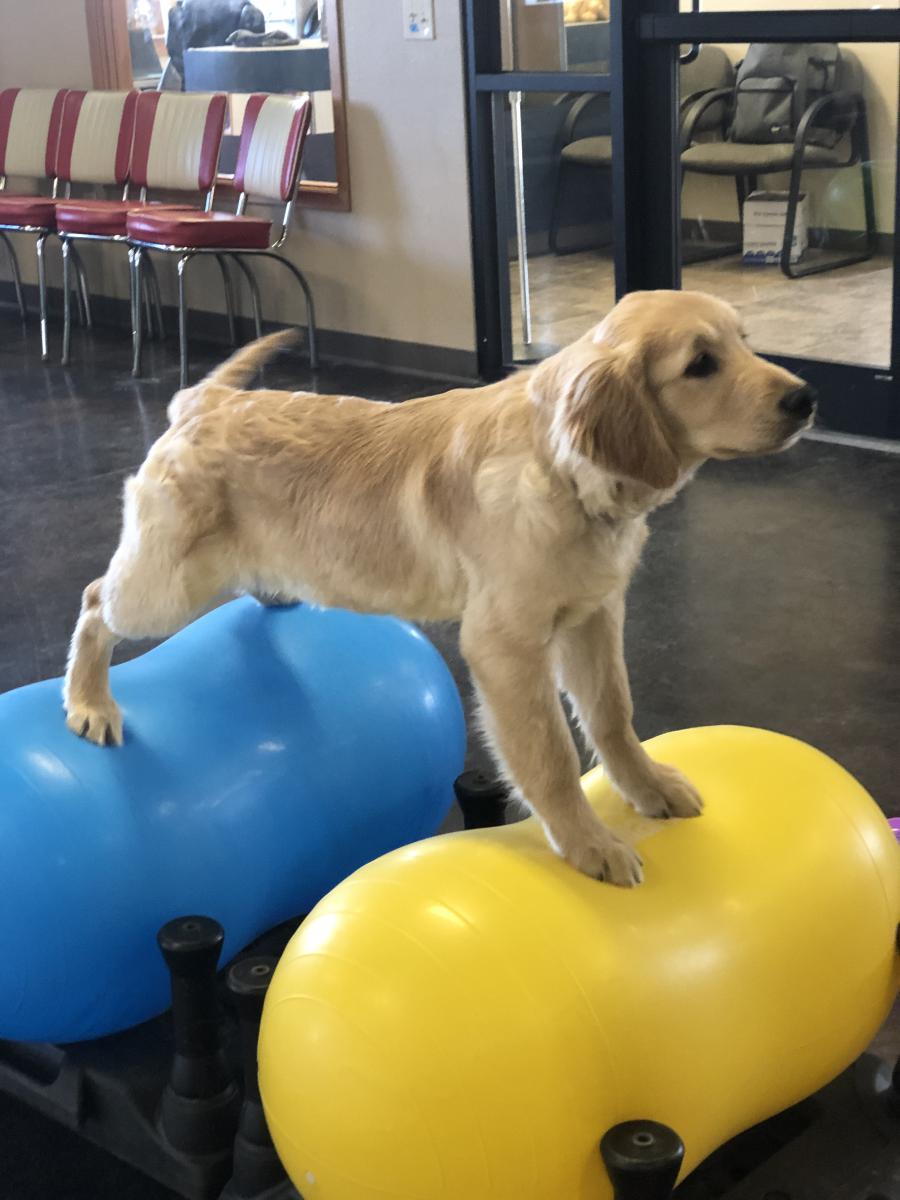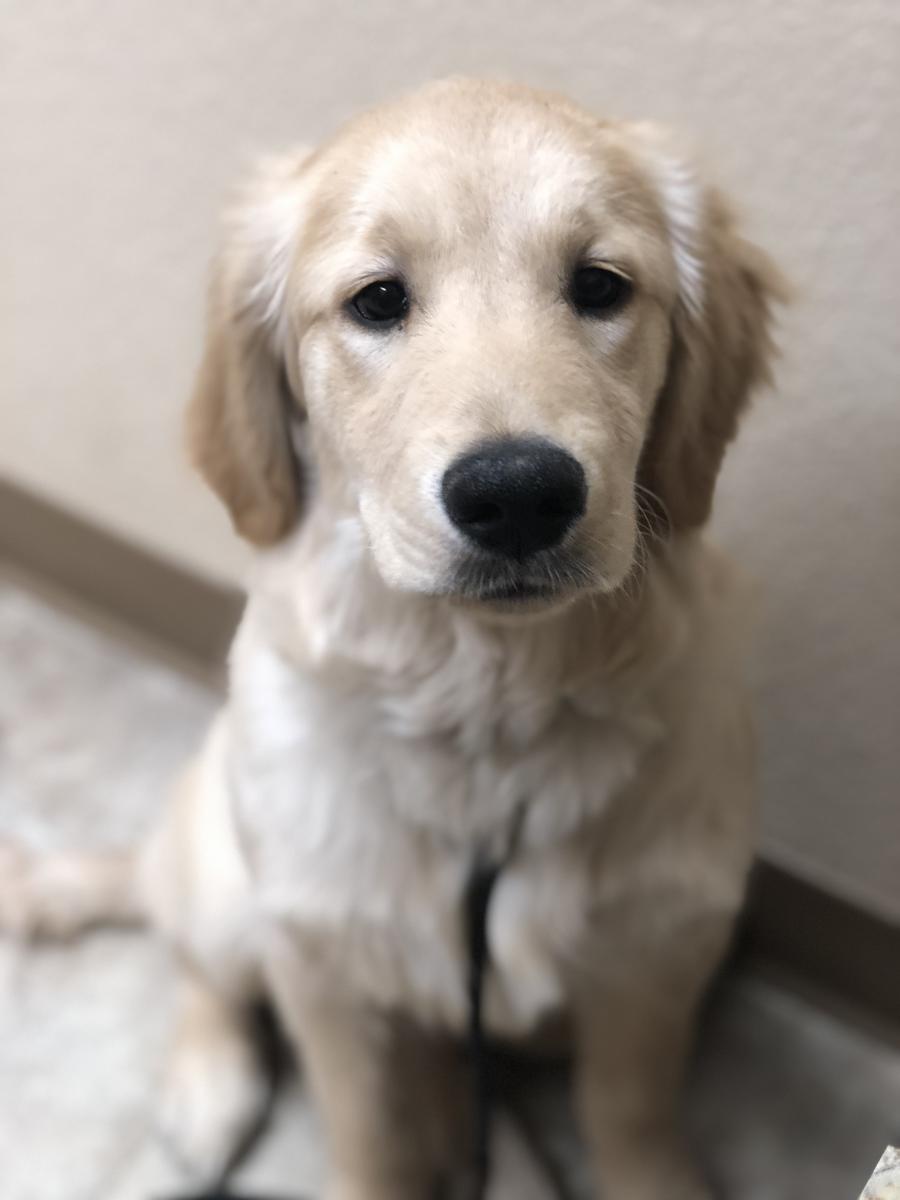 My handlers got creative with my training this month! Here I am working on balancing and confidence. I have to be prepared for any situation possible. I did great at this exercise! I am getting big, too. This month I weighed in at 36 pounds at the veterinary clinic for my booster vaccinations.
April 2020 - 6 months old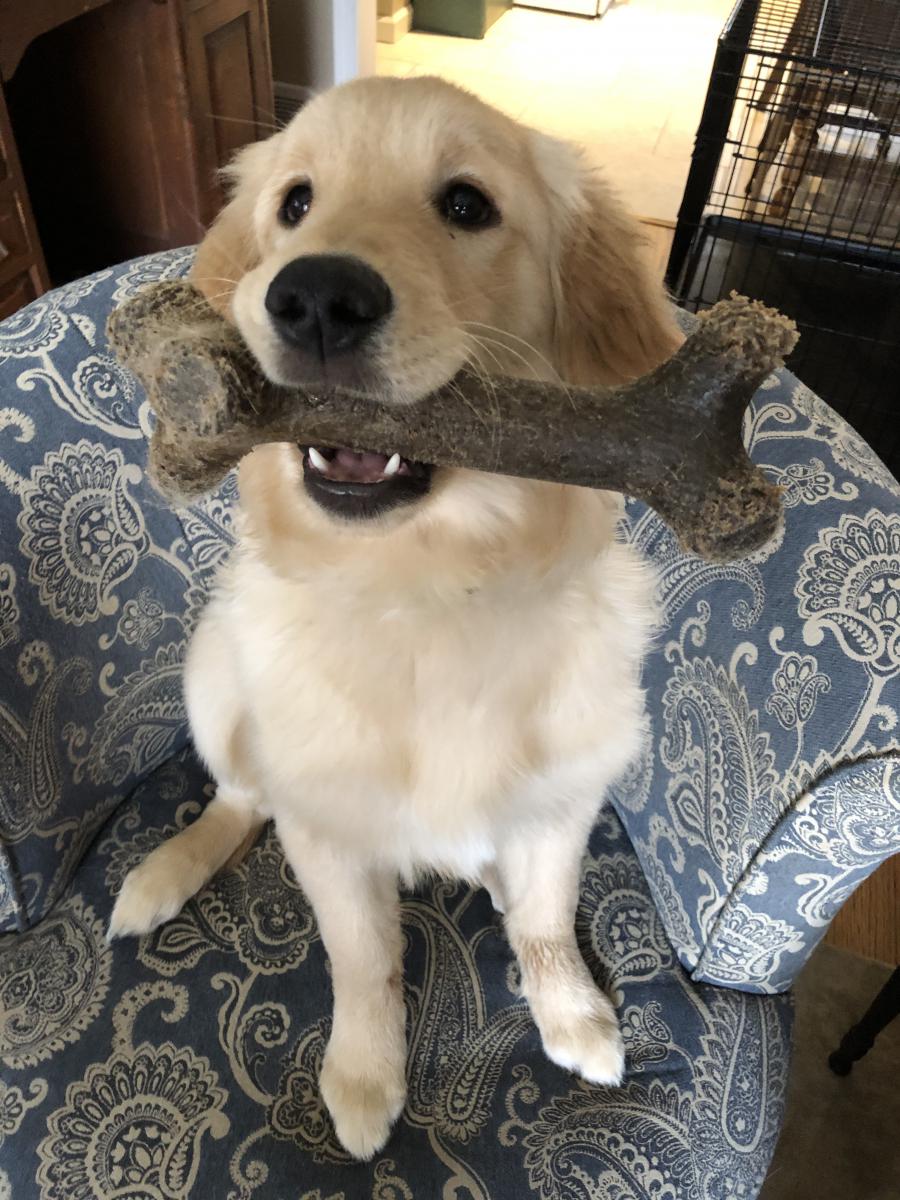 I'm growing so big, and really developing a personality! I'm such a happy boy. With the current global pandemic, I'm not able to train in public very much - but I'm spending a lot of quality time at home with my foster family!
June 2020 - 8 months old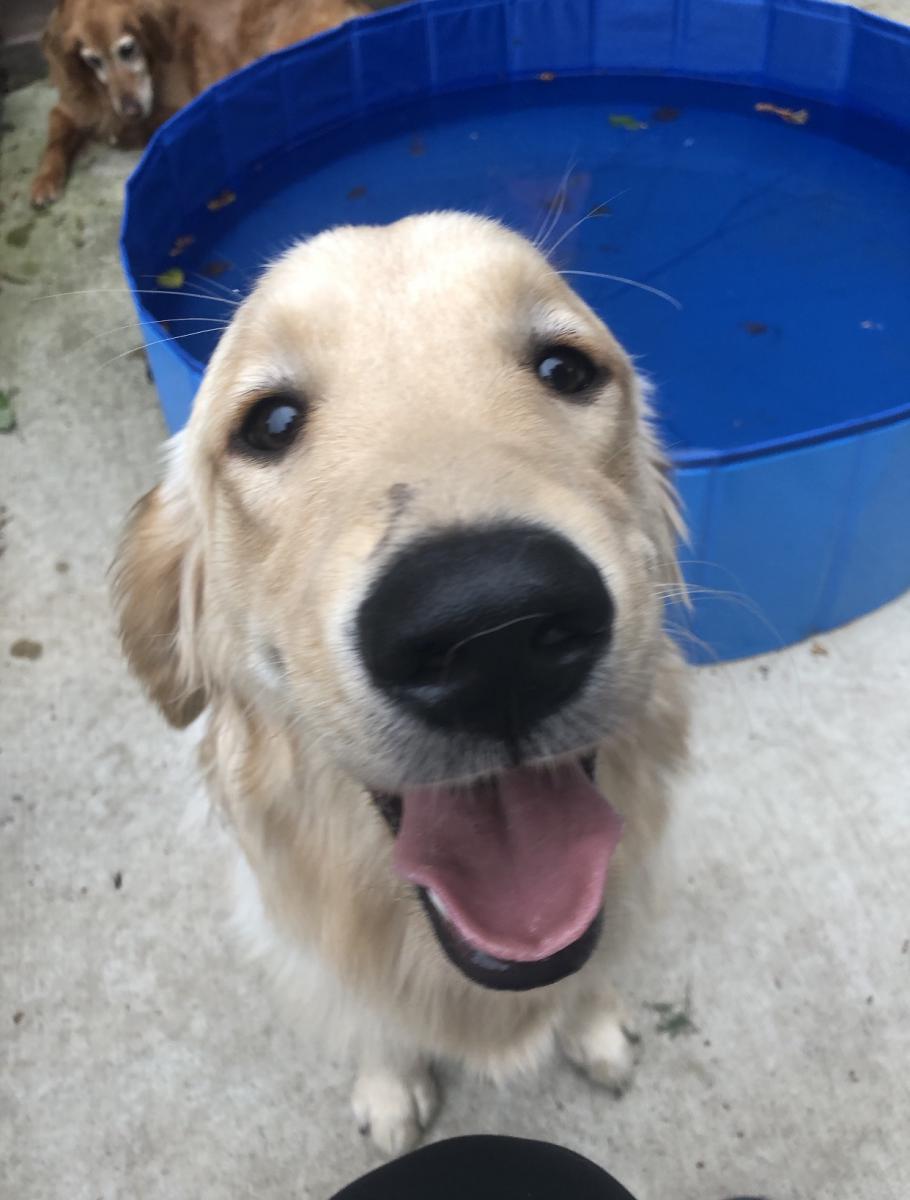 Welcome to the dog days of summer! Thankfully my foster Cyndi got a pool for the backyard, so my foster brother and sisters can keep cool in it.