Stage 1 Introduction
Hello, my name is Dallas. I am proud to have been selected to enter into the Retrieving Freedom training program. I came to Retrieving Freedom as a donation from Rosewood Kennels in Montevideo, Minnesota. During this stage of training I will be spending approximately 8 months with my new volunteer foster, Molly.
Throughout Stage 1, I will learn the basics obedience, public behavior, and a lot of socialization. I understand that it takes a very special dog to complete the program as there is a high standard to become a service dog. I am aware that I may be one of the dogs whose purpose is outside of service work so I will be updating my profile on a monthly basis for all that would like to follow my journey through the program.
February 2020 - 2 months old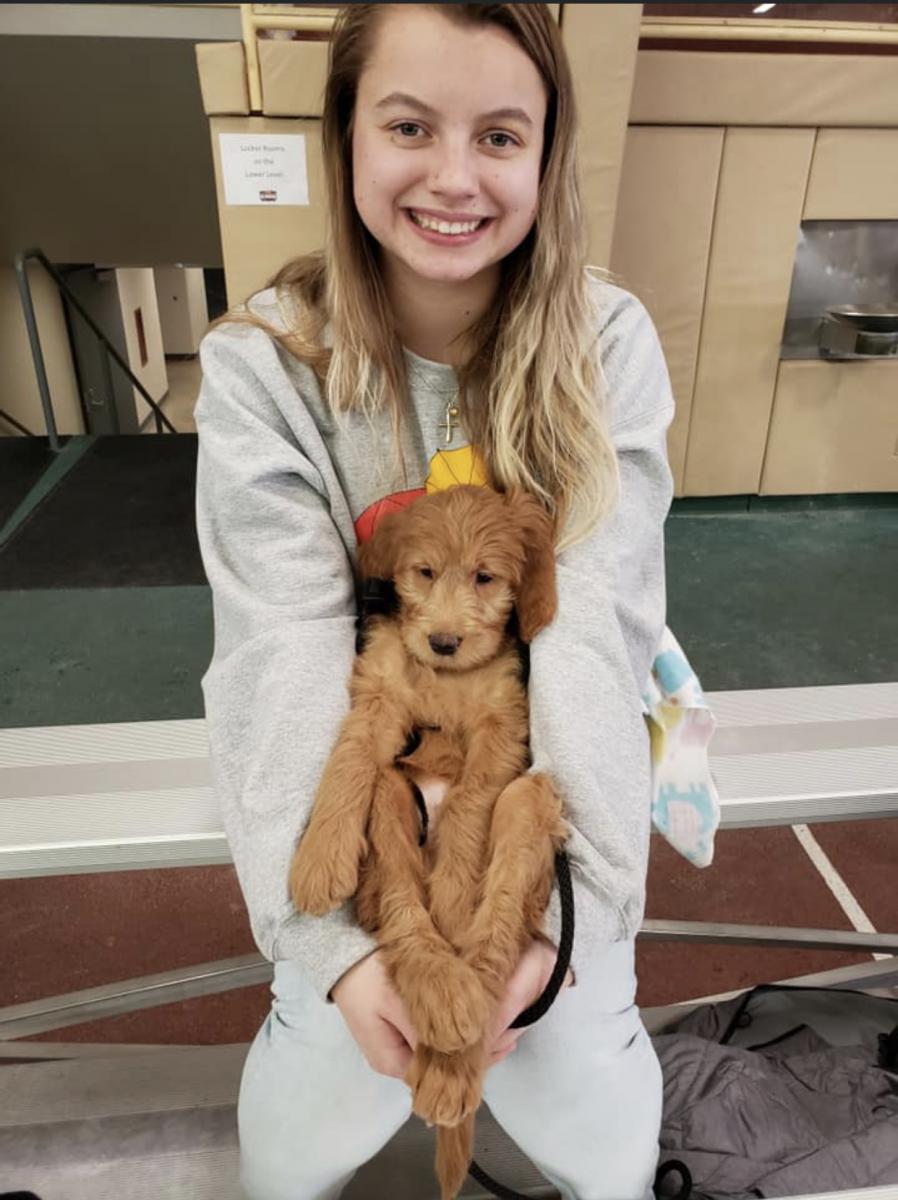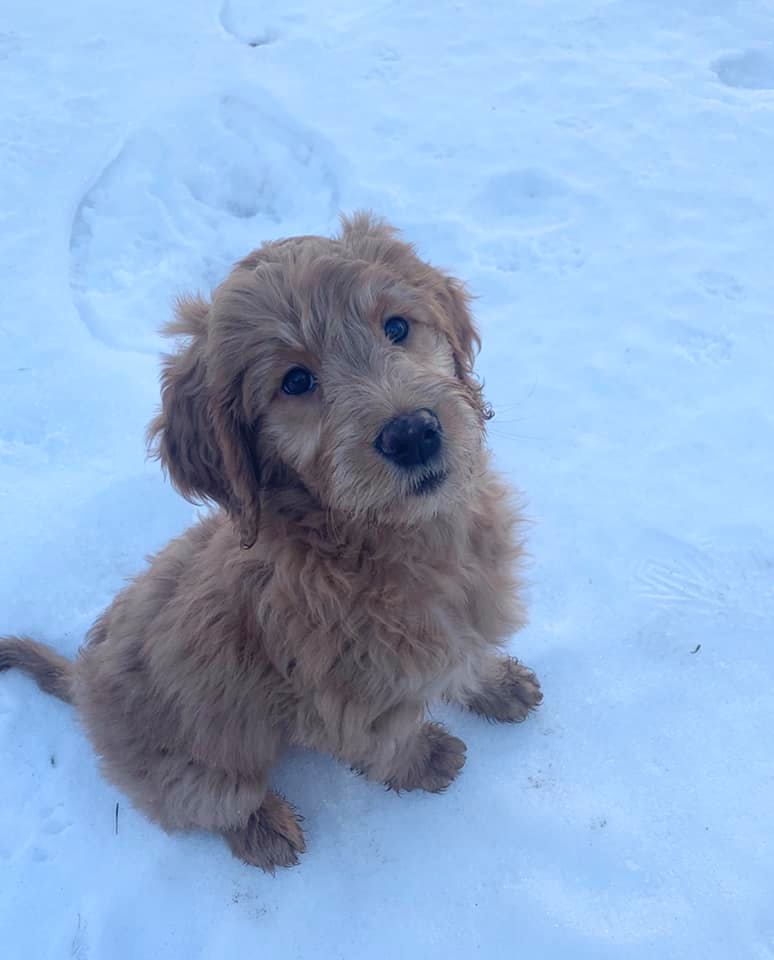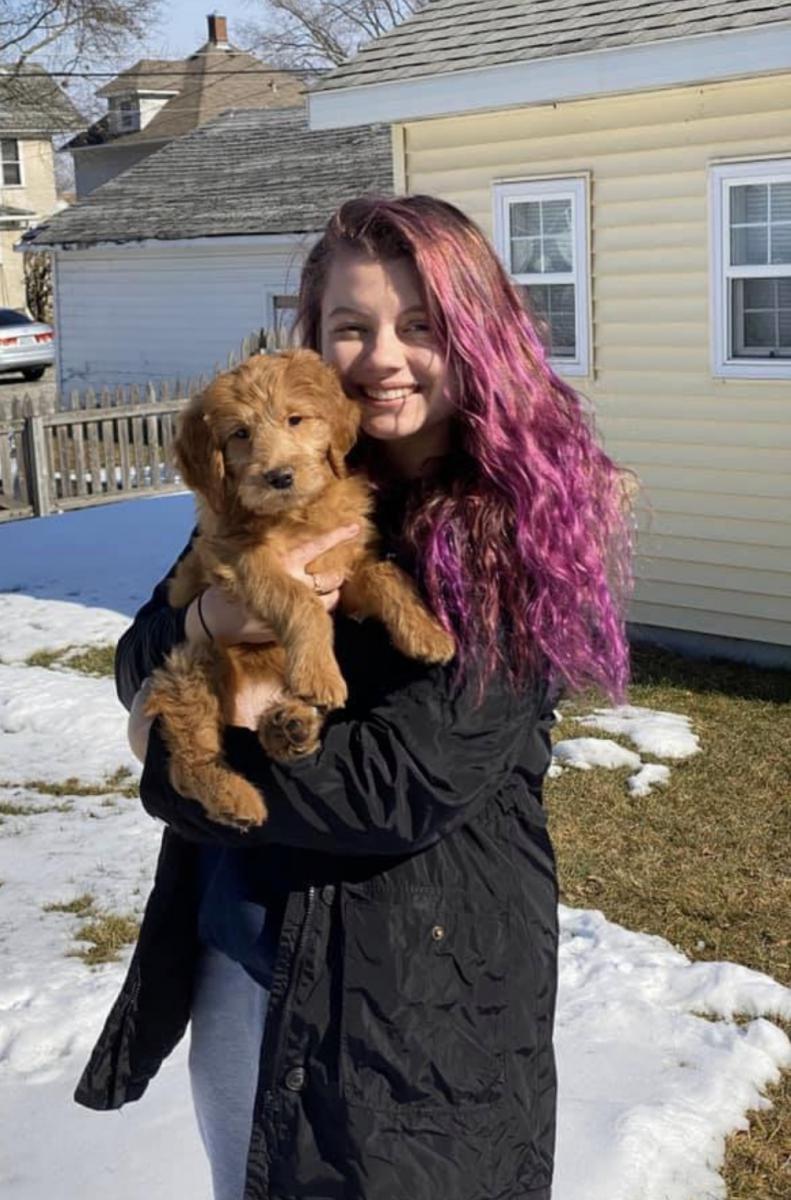 I got to meet my volunteer foster home, Molly! She is so nice. She tells me I'm the best boy, and also the cutest. I am so excited to see what we can accomplish together over the next 8 months or so!
March 2020 - 3 months old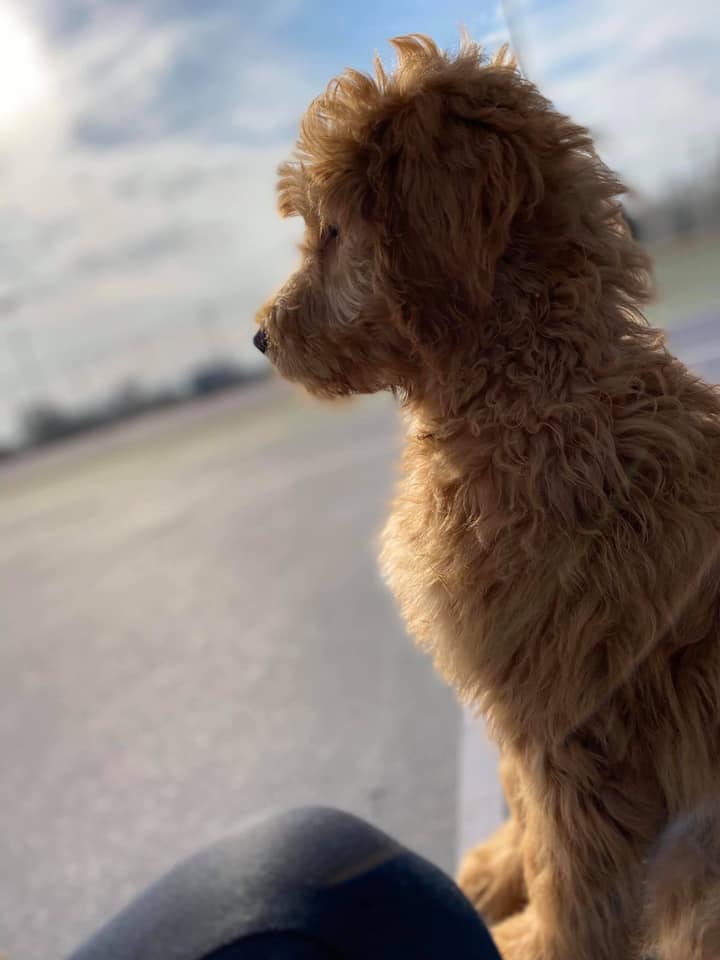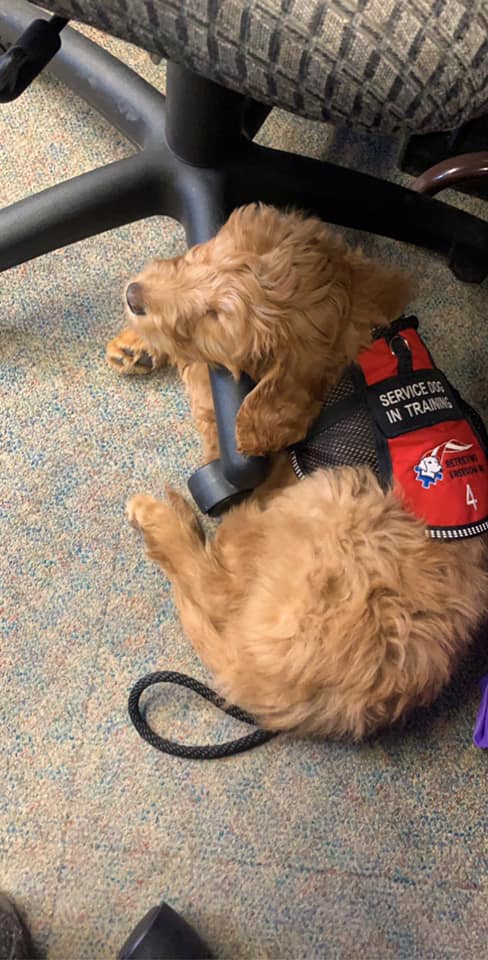 I have been venturing out into public much more with my foster mom, Molly. She takes me to classes with her at the University of Northern Iowa. Walking across campus is exhausting, so I love taking a good snooze when we arrive.
April 2020 - 4 months old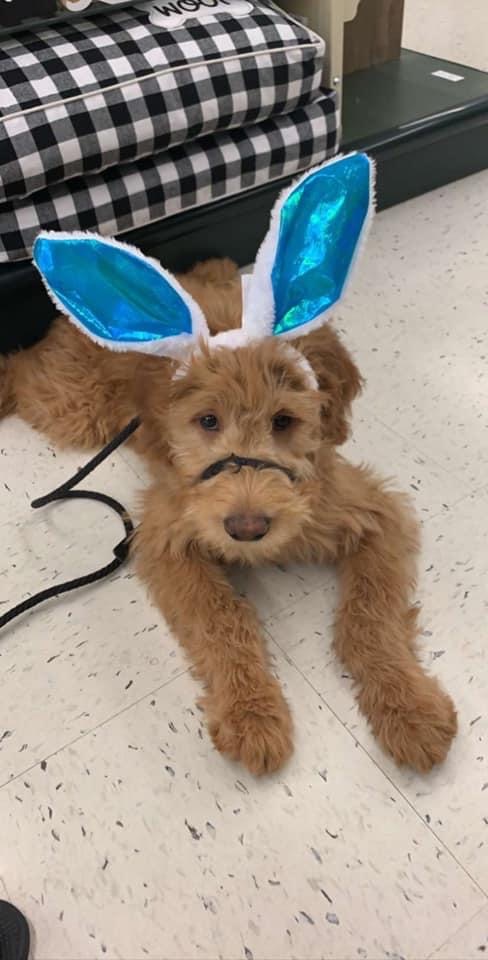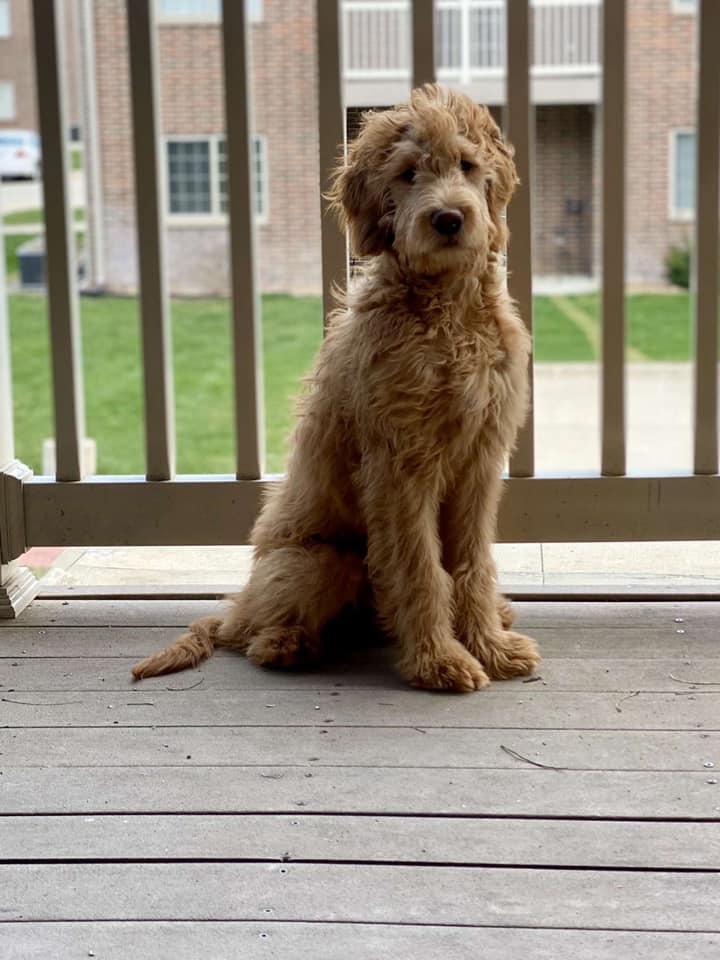 I'm ready for Easter! The leash over my nose is called a gentle leader. It is not a muzzle, but rather a way to guide my body in the direction I should be walking. I'm learning lots with Molly and growing like a weed!
June 2020 - 6 months old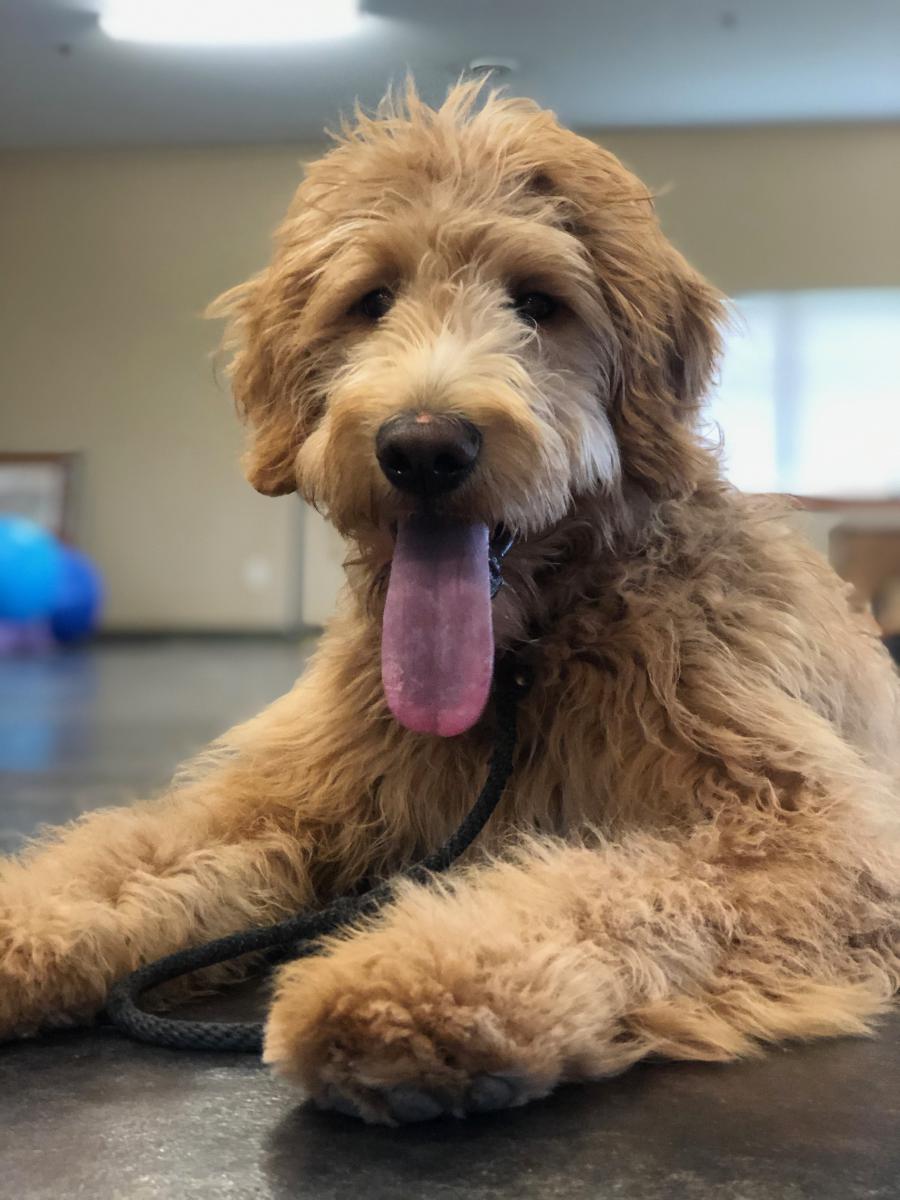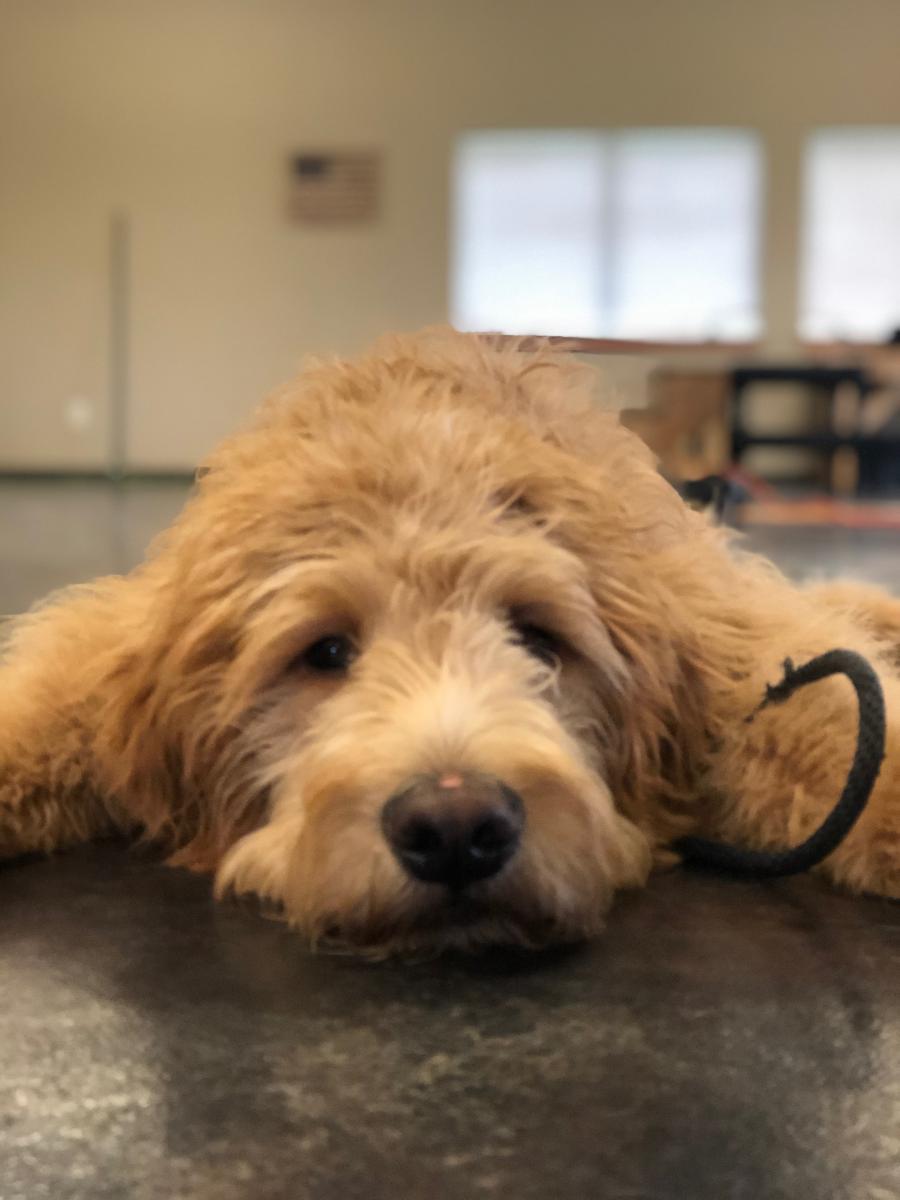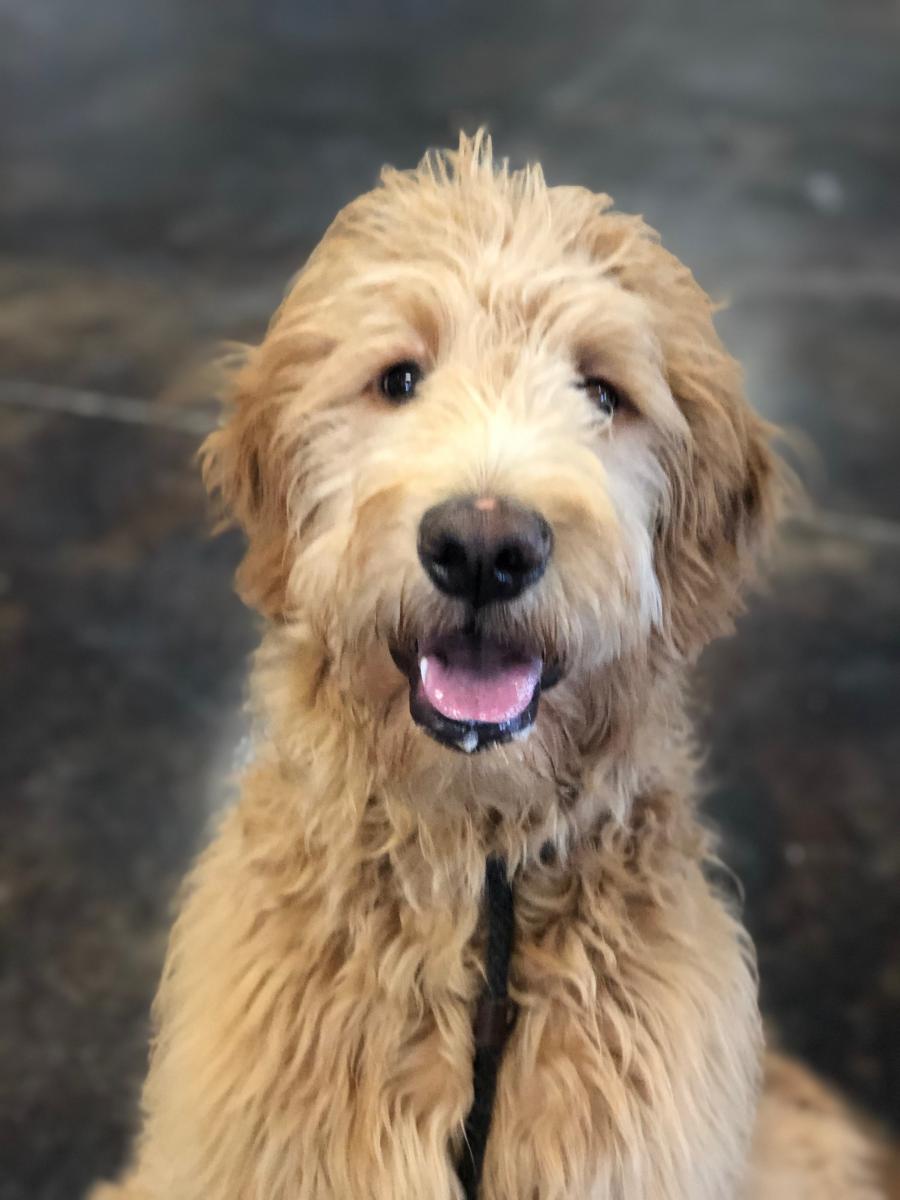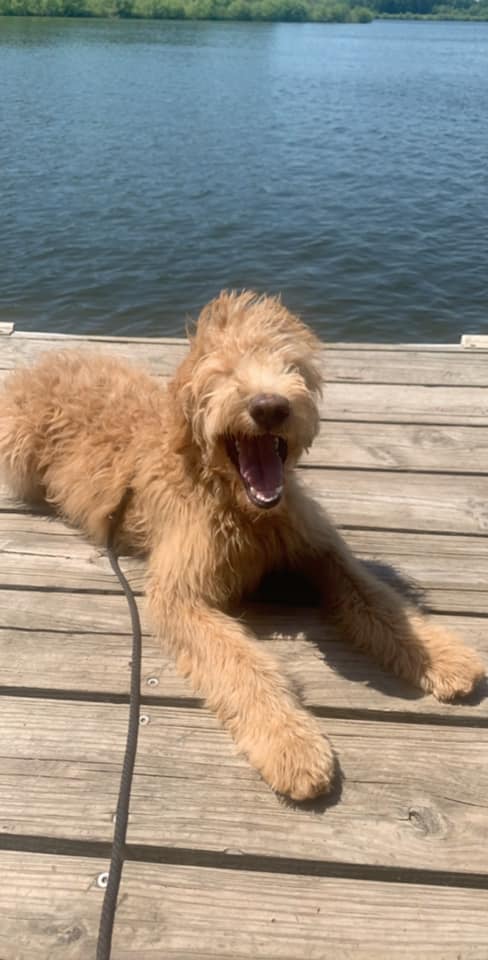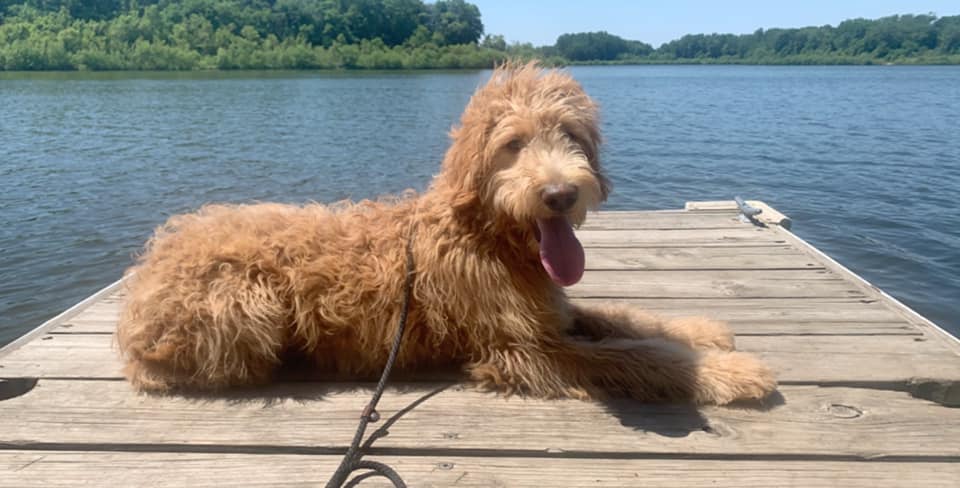 Look how big and fluffy I am getting! I've been back home with my foster Molly since her college closed, but this month we were able to go to RFI for a check-in with the trainers. They say Molly and I are doing great with my training!
July 2020 - 7 months old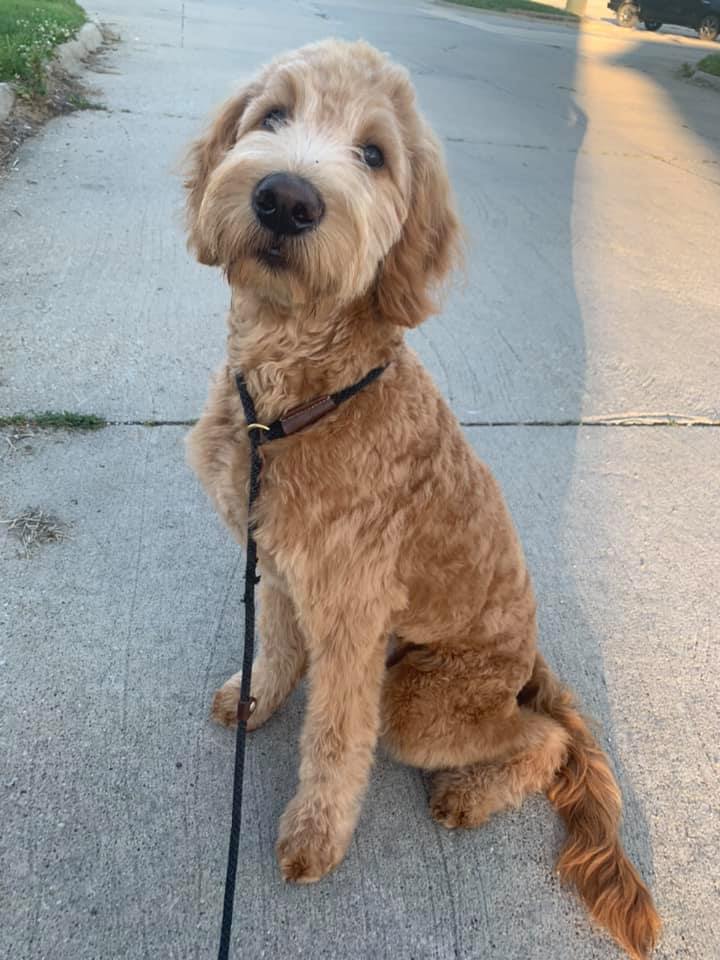 I am growing so tall!