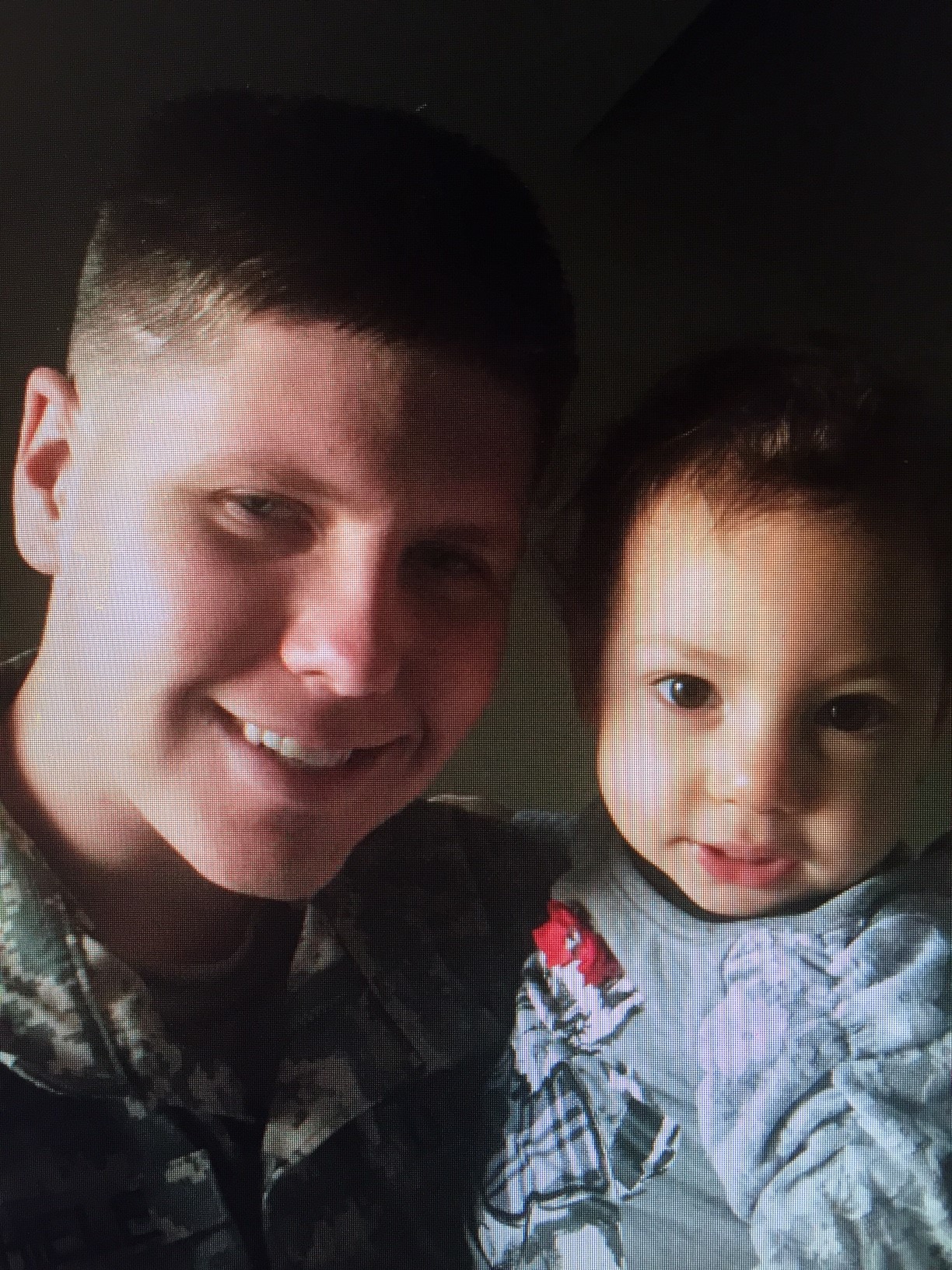 My name is David Thiele. I had wanted to join the military since kindergarten. I became a Paratrooper in the Army with the 82nd Airborne. I was a 91 Bravo Wheeled Vehicle Mechanic in service and recovery, so I was basically a tow truck driver on Hemmit wrecker FMTV. I was deployed to Iraq. I served 6 years altogether; 4 active years and 2 years on reserves.

I suffered injuries on 5 particular jumps. I have physical injuries, traumatic brain injuries, and psychological trauma. Because of these reasons, I was medically retired from the Army in 2016.
I was introduced to Retrieving Freedom through the veteran center in Cedar Rapids which had flyers. I had been considering getting a service dog for a while and took that as a sign to begin the process. Since I began my training with Retrieving Freedom, I have noticed feeling much less anxious while working with a dog. I don't enjoy being in crowds or crowded places, and I think a service dog could help me with that among many other things. I am excited to see where this journey takes me, and look forward to a positive future with a service dog by my side.