Sponsor Announcement

Throughout the 2019-20 Delta Waterfowl banquet season, Army veteran and RFI recipient Trent Dirks traveled with his service dog Tracer to share their story, love, and appreciation for both Retrieving Freedom and Delta Waterfowl Foundation. Trent had the amazing idea to raise and train a future service dog named "Delta" in honor of the two organizations. Trent and Delta will travel together to many Delta Waterfowl Foundation banquets throughout the 2020-21 season.
Stage 1 Introduction
Hi! My name is Delta. I am proud to have been selected to enter into the Retrieving Freedom training program. My parents are "Annie" who is originally from Kerrybrook Labradors and is now fostered by the Card family, and "Stone" of Oasis Labradors. During this stage of training I will be spending approximately 8 months with my new volunteer foster, Trent. Trent is an Army veteran who received his RFI service dog, Tracer, in 2016.
Throughout Stage 1, I will learn the basics obedience, public behavior, and a lot of socialization. I understand that it takes a very special dog to complete the program as there is a high standard to become a Service Dog. I am aware that I may be one of the dogs whose purpose is outside of service work so I will be updating my profile on a monthly basis for all that would like to follow my journey through the program.
May 2020 - 2 months old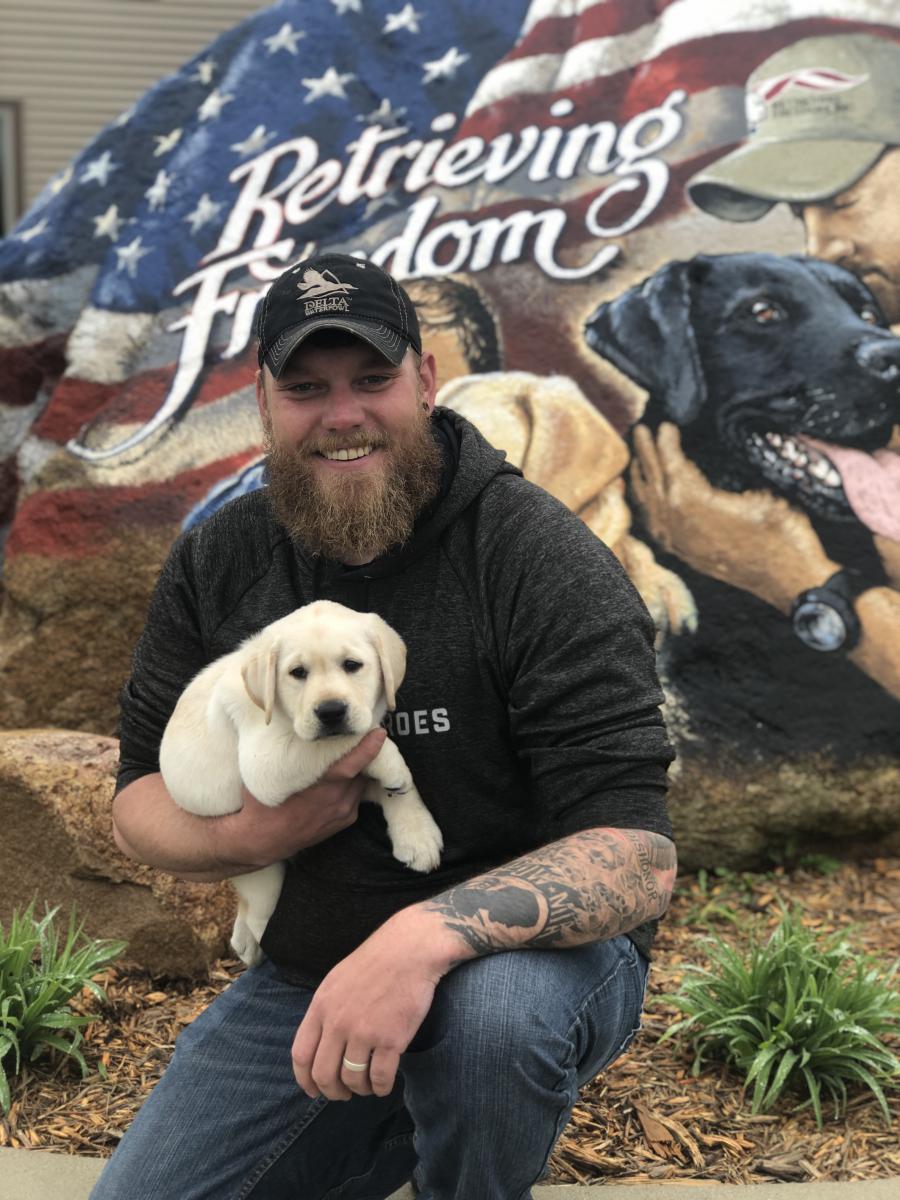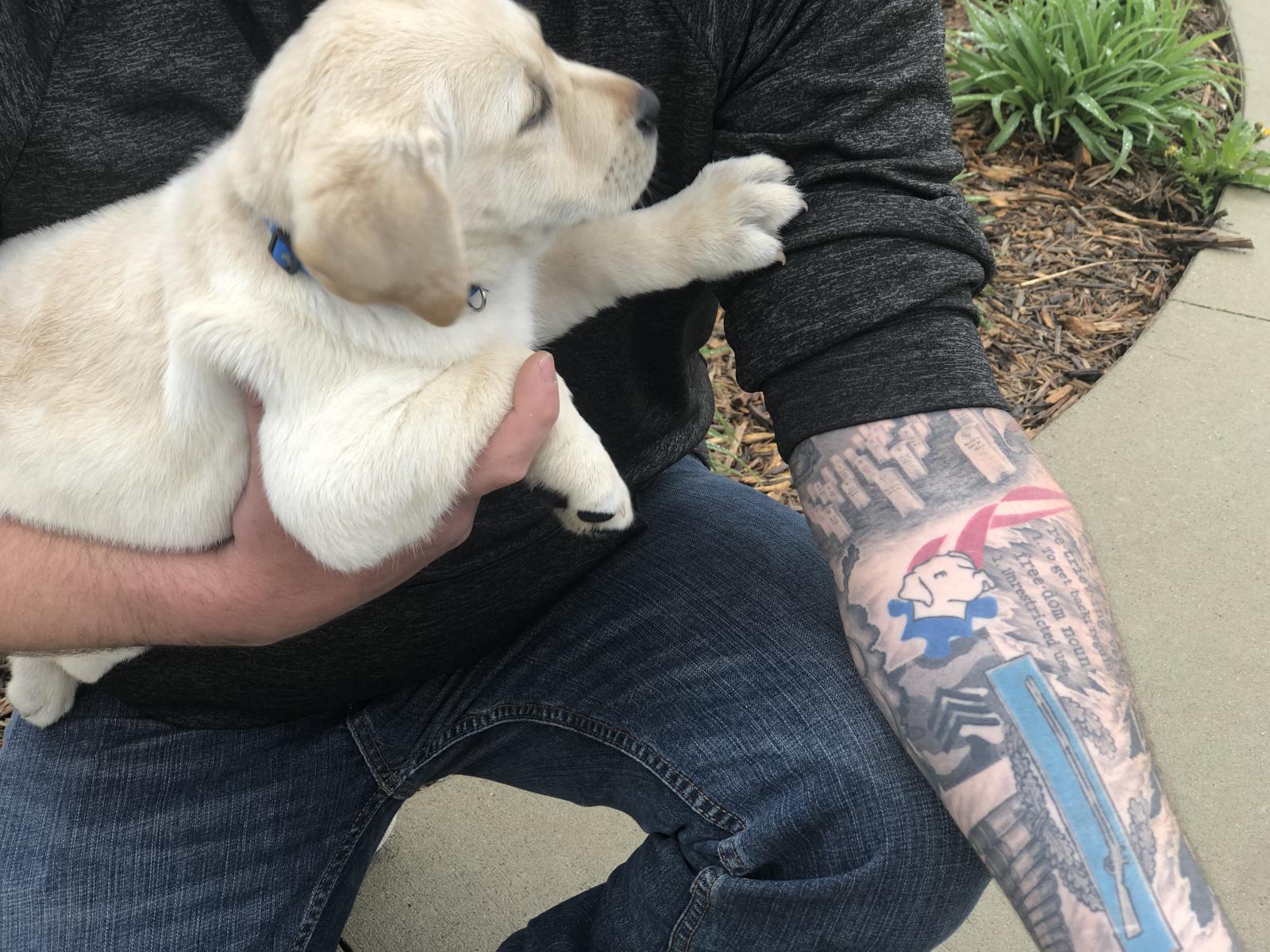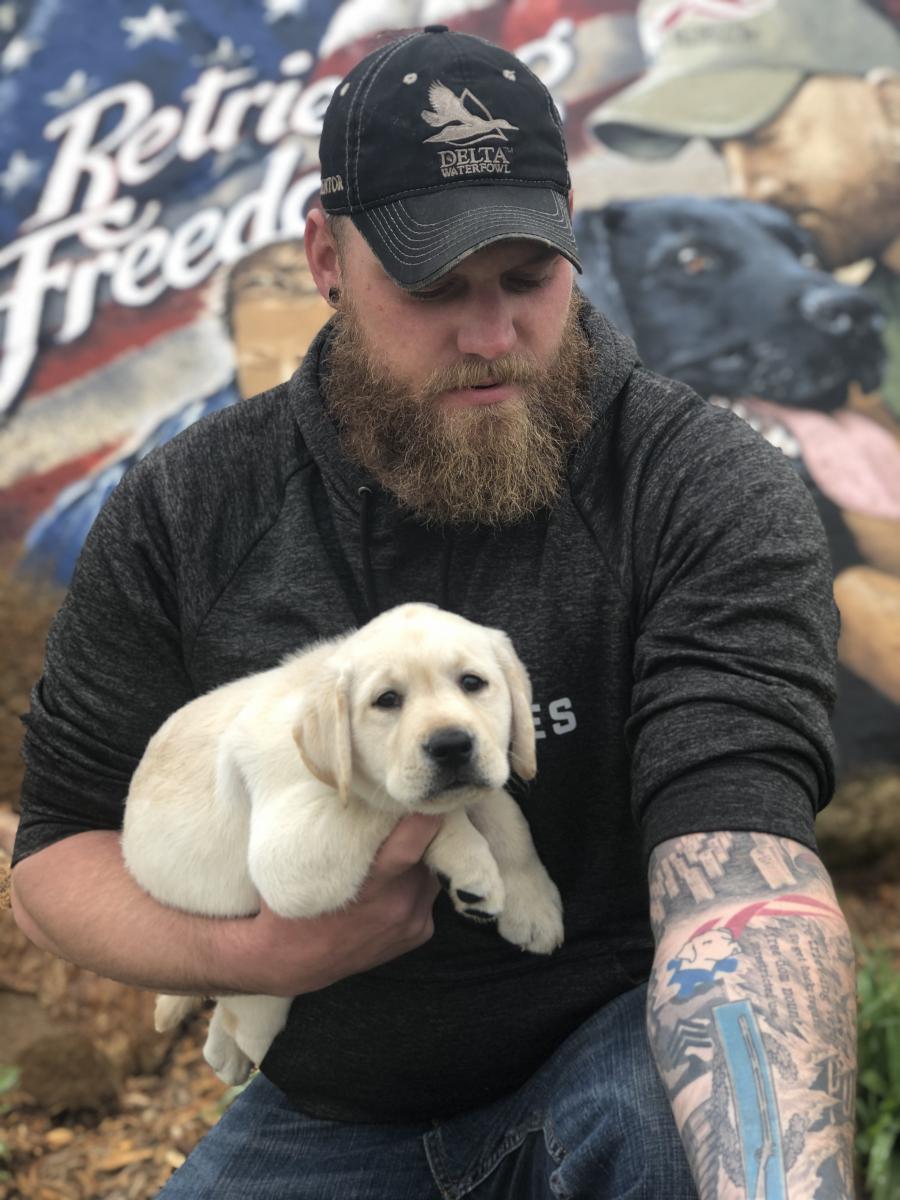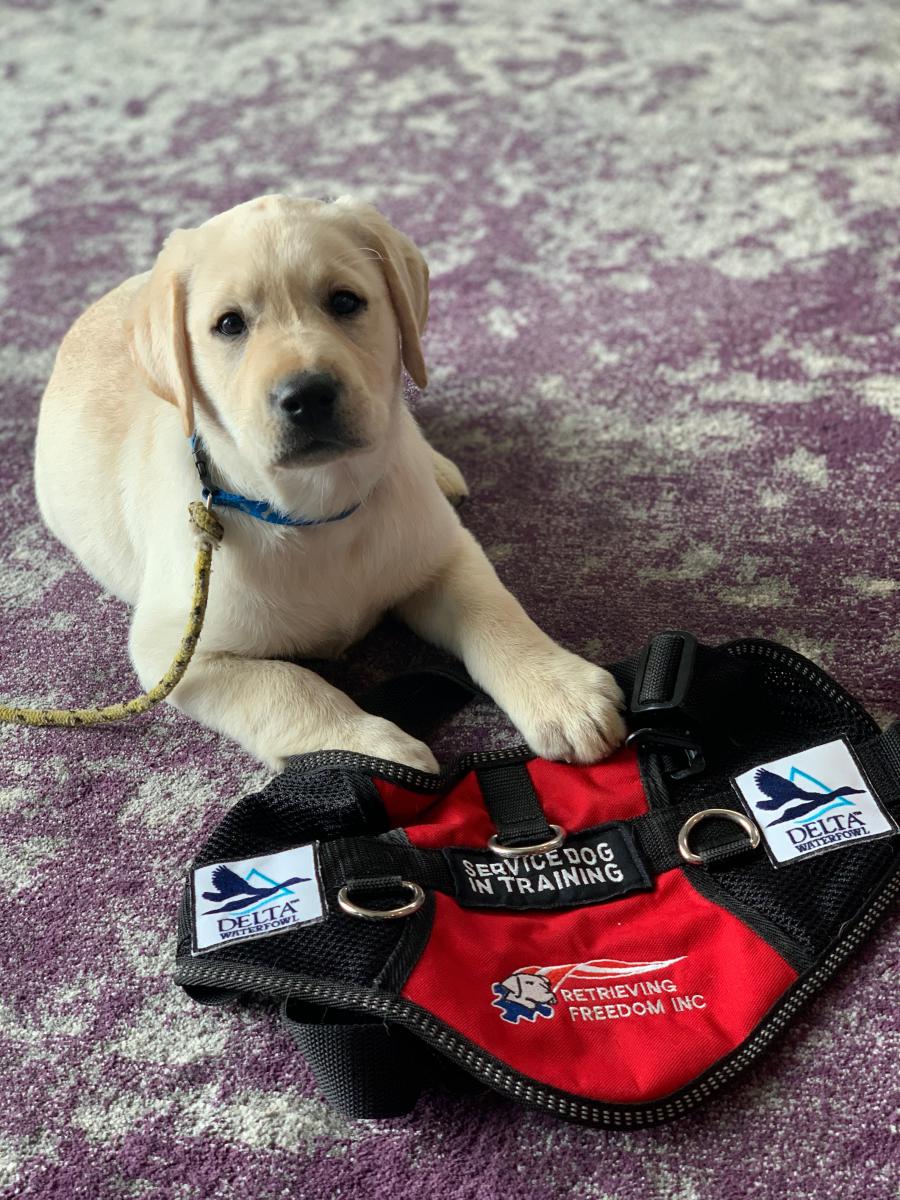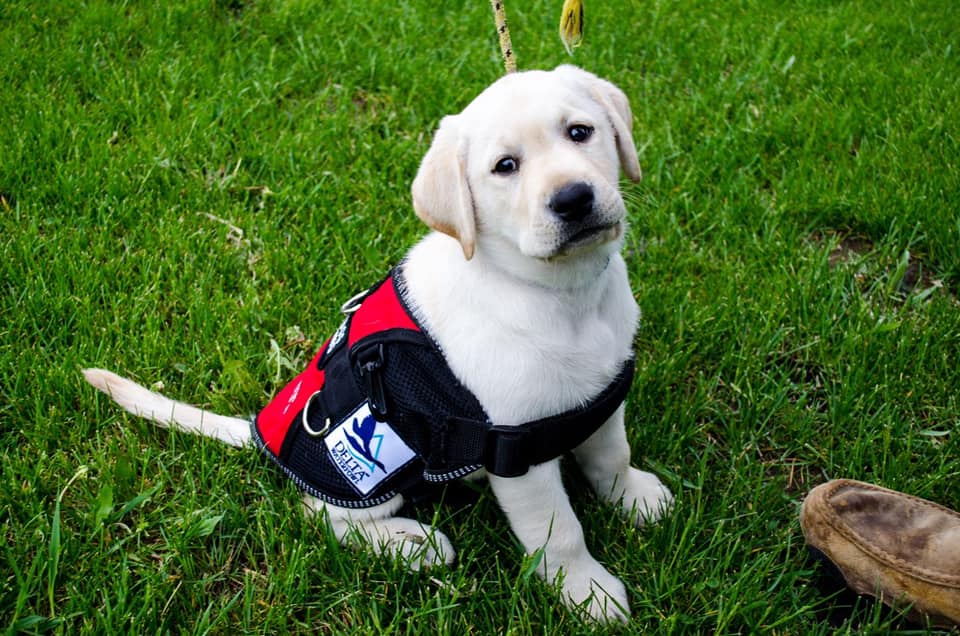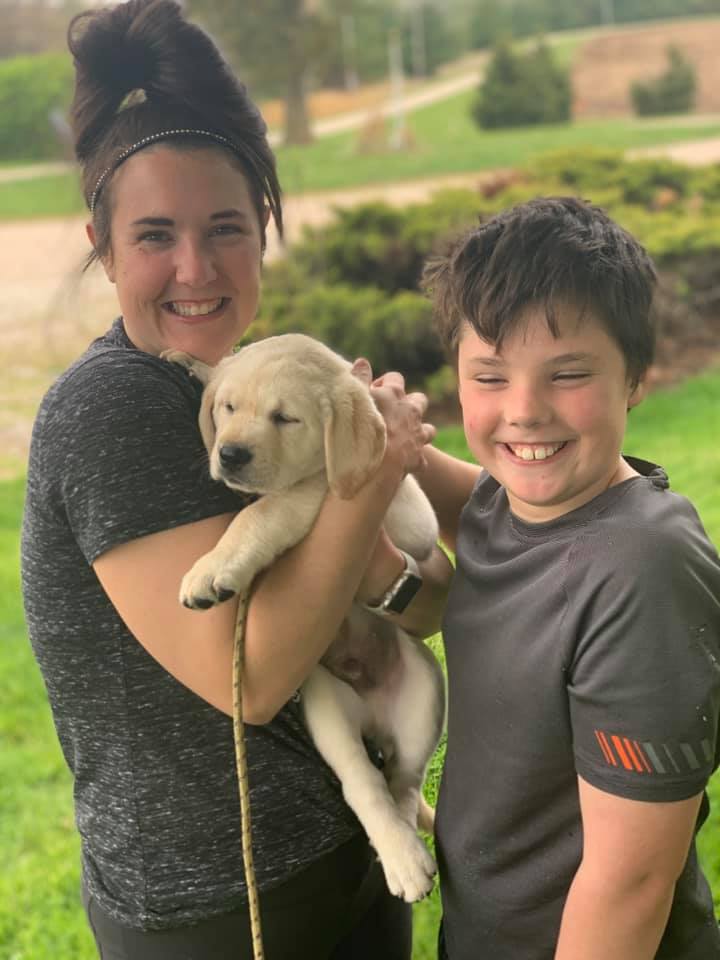 This month I transitioned from my wonderful breeding foster home in Texas to my new puppy foster home in Iowa! I will be working with Trent and his family for the next 8 or so months. They will teach me how to properly walk on a leash, be quiet in my crate, my name, and potty training! So far I am doing GREAT!