Ellie's Journey
Stage 1 Introduction
Hi there, I'm Ellie! I am proud to have been selected to enter into the Retrieving Freedom training program. I am from Golden Dream Kennels. During this stage of training I will be spending approximately 8 months with my new volunteer foster, Angie.
Throughout Stage 1, I will learn the basics obedience, public behavior, and a lot of socialization. I understand that it takes a very special dog to complete the program as there is a high standard to become a Service Dog. I am aware that I may be one of the dogs whose purpose is outside of service work so I will be updating my profile on a monthly basis for all that would like to follow my journey through the program.
August 2020 - 2 months old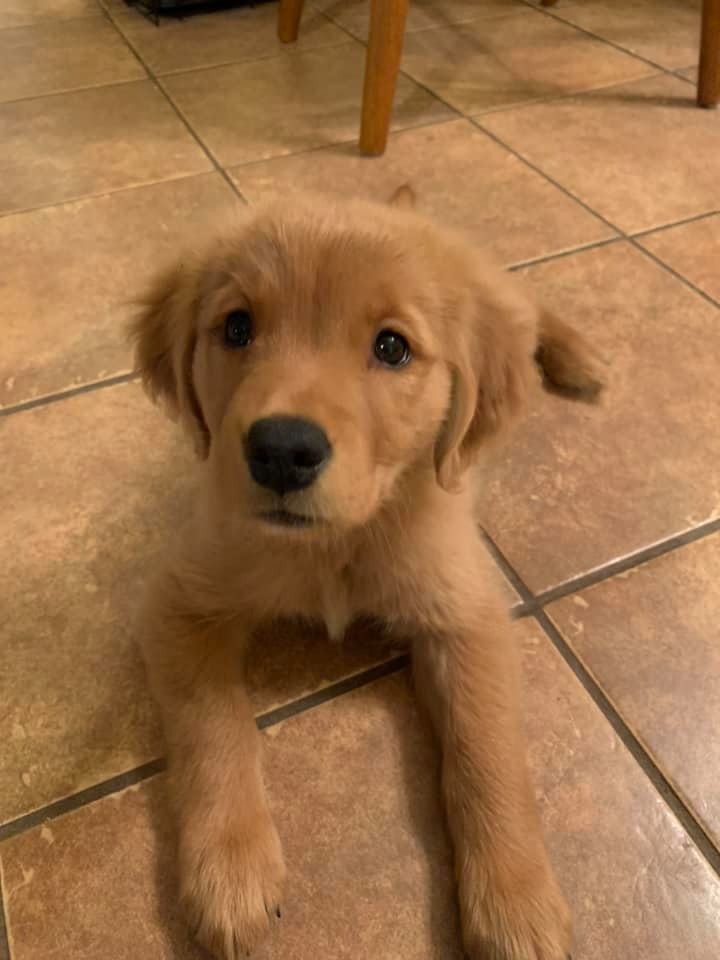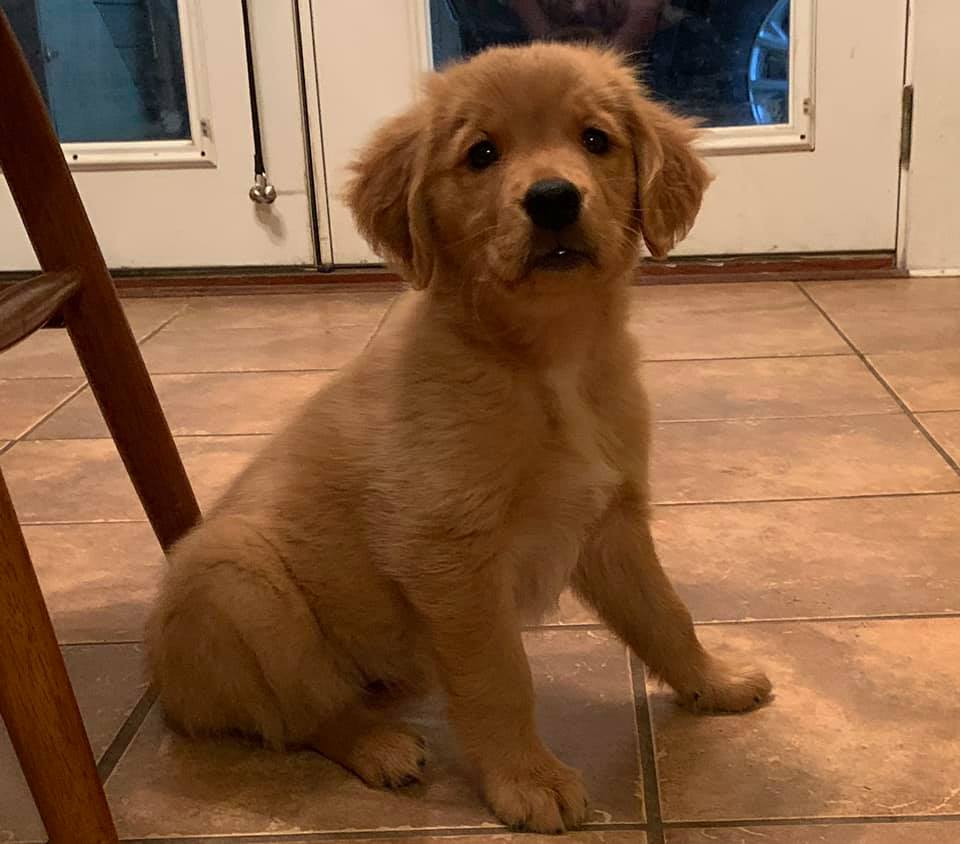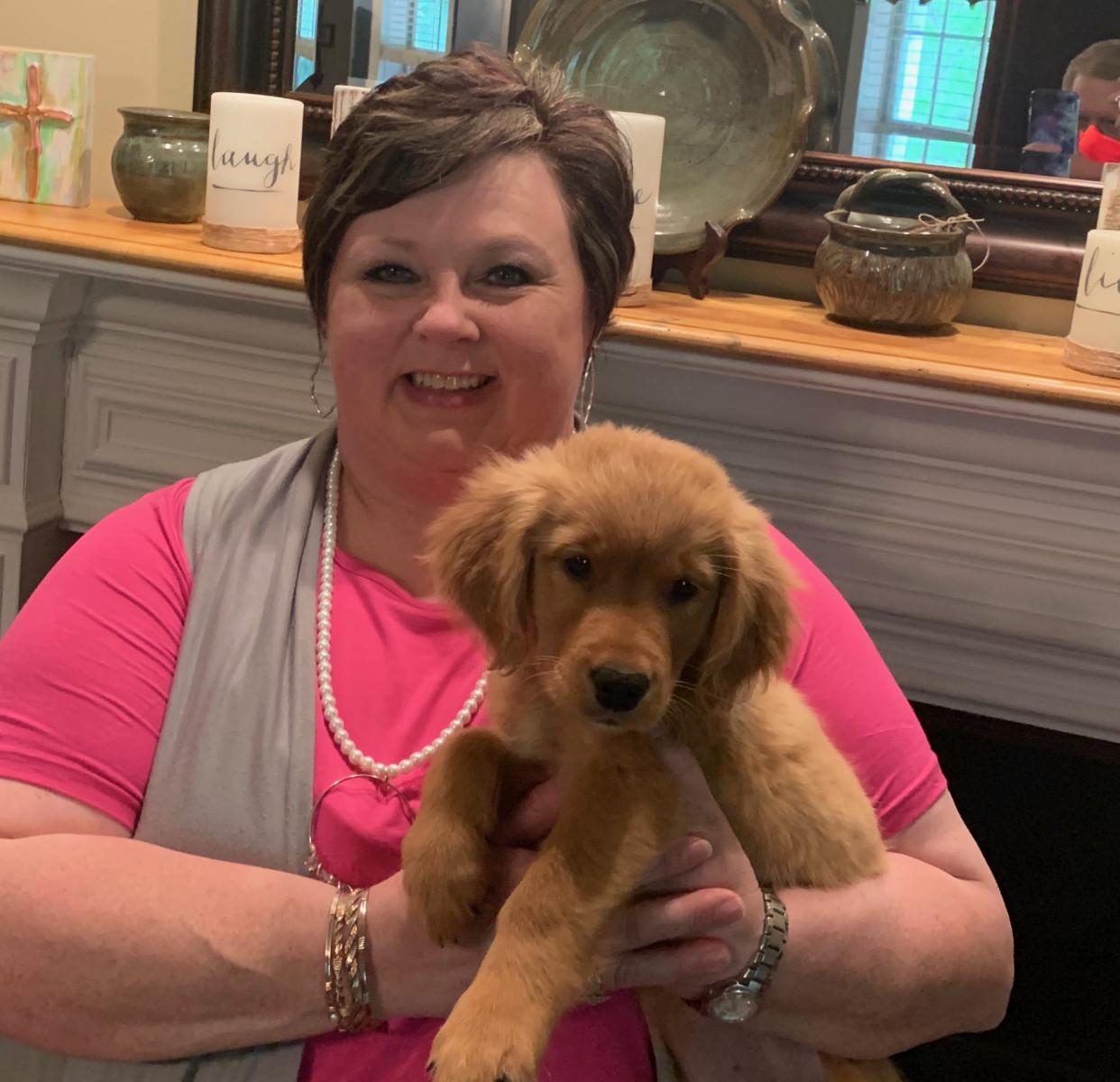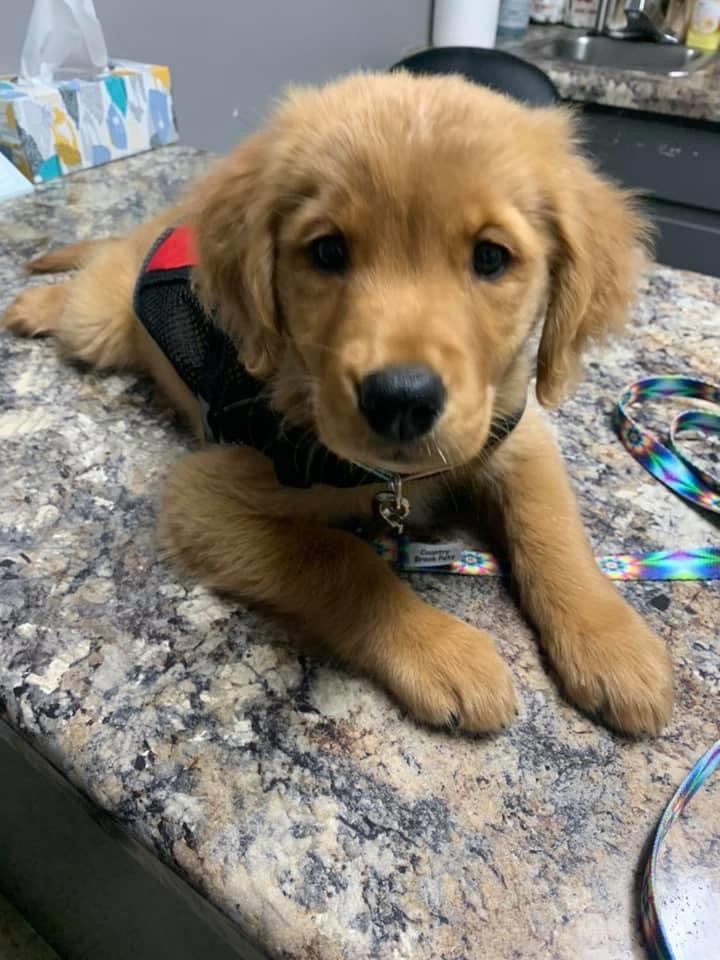 This month I officially began training to hopefully become a service dog someday! I was raised from birth at Golden Dreams Kennel by a wonderful woman named Angie. Lucky for us, Angie will now be my volunteer puppy raiser for the next 8 months! First we will work on learning my name, walking on a leash, and potty + crate training!
September 2020 - 3 months old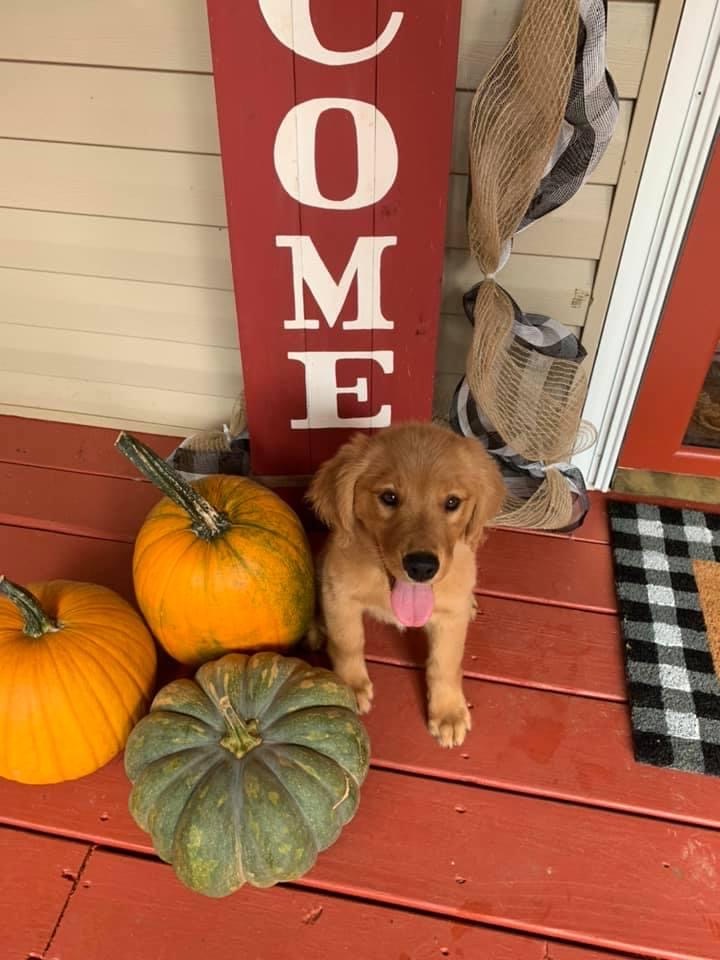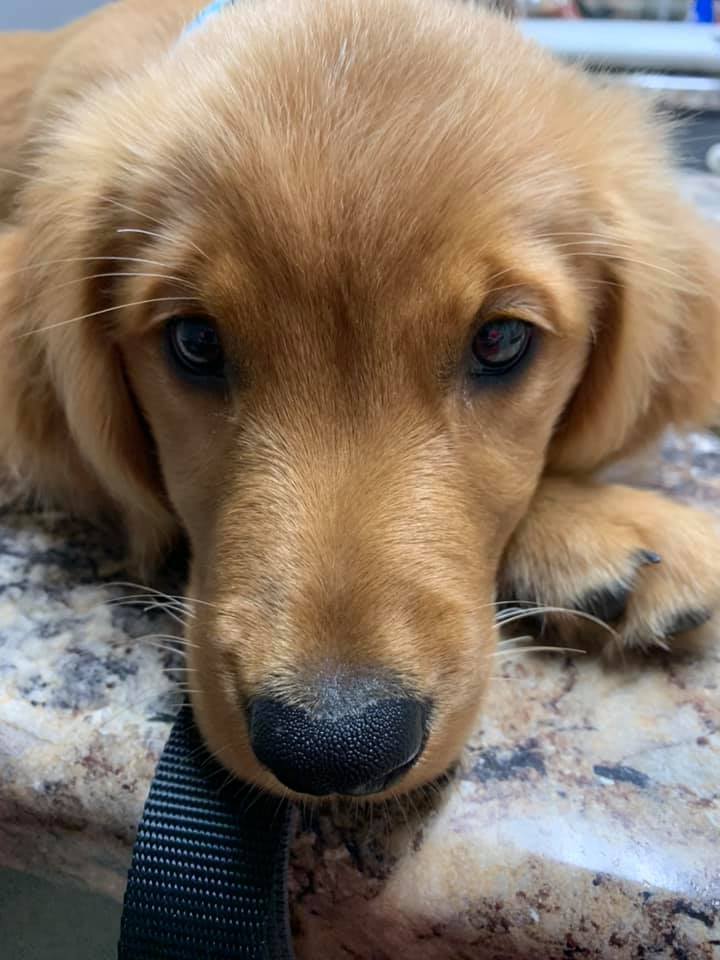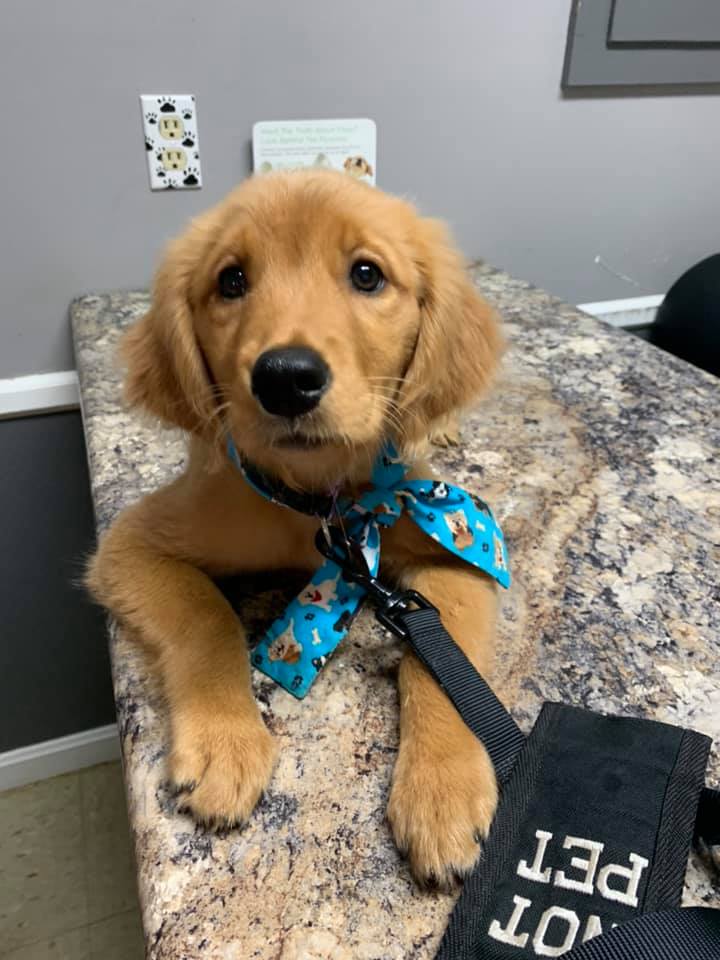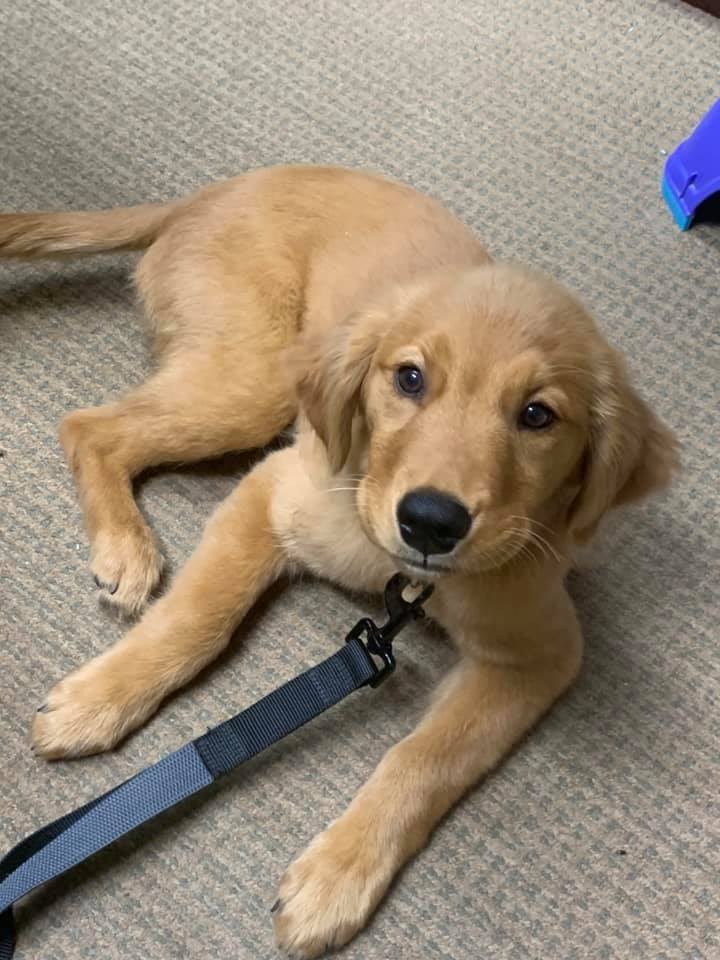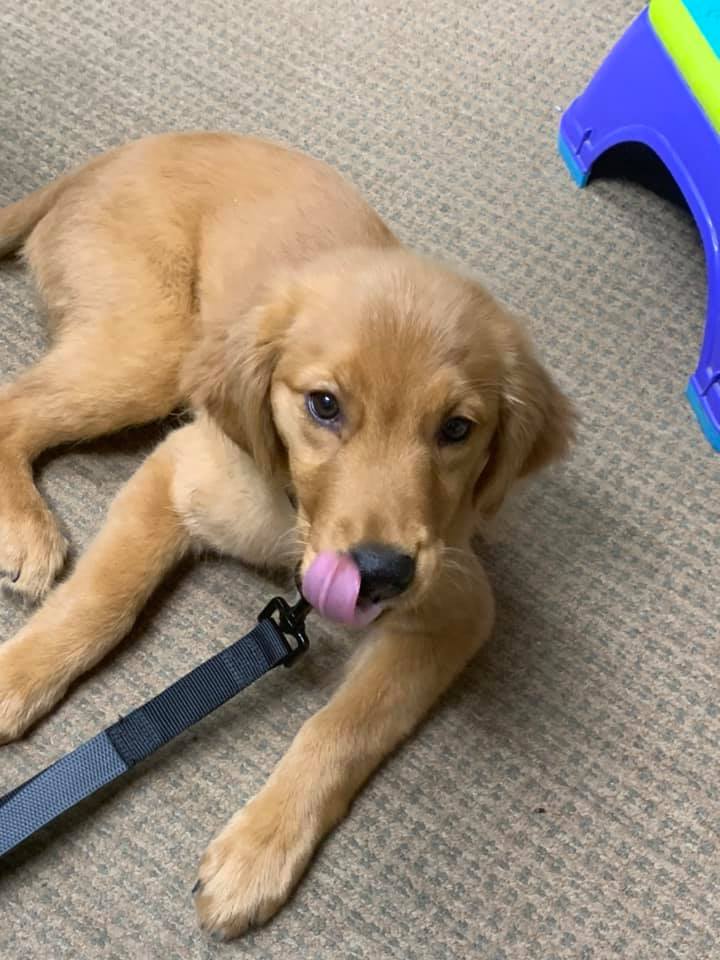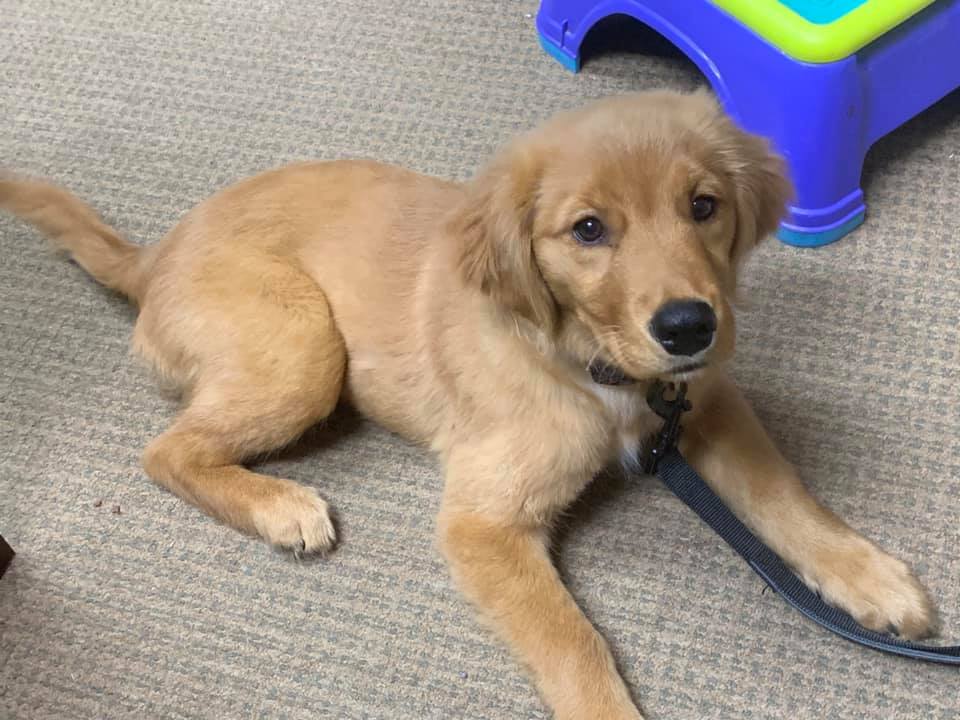 Angie and I are ready for fall! I have begun going to work with her and let me tell you, it is "ruff" sleeping on the job all day long!
October 2020 - 4 months old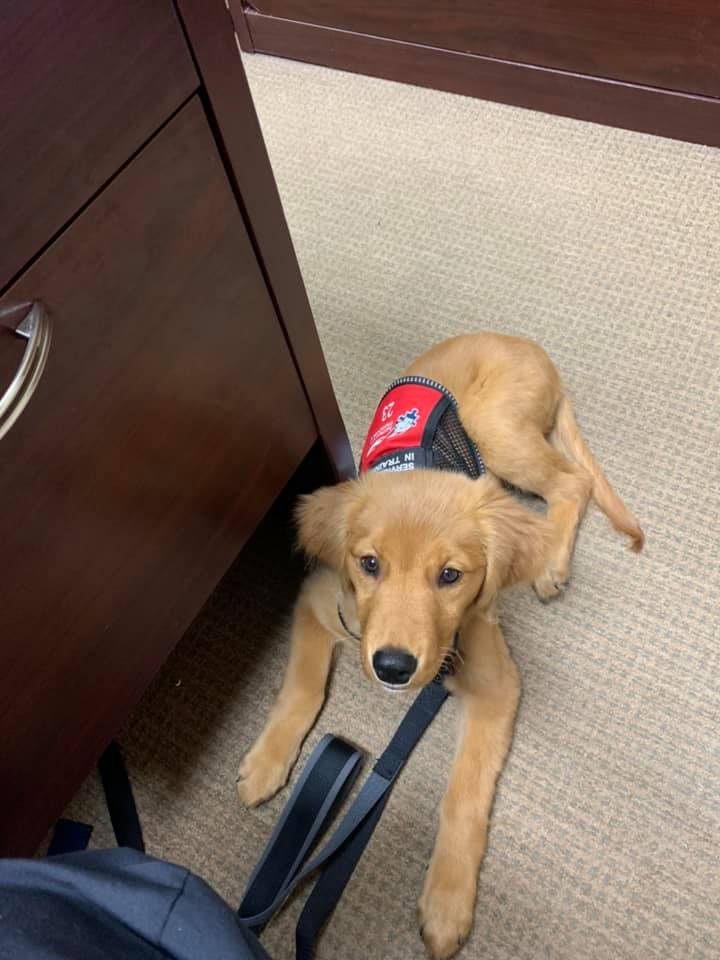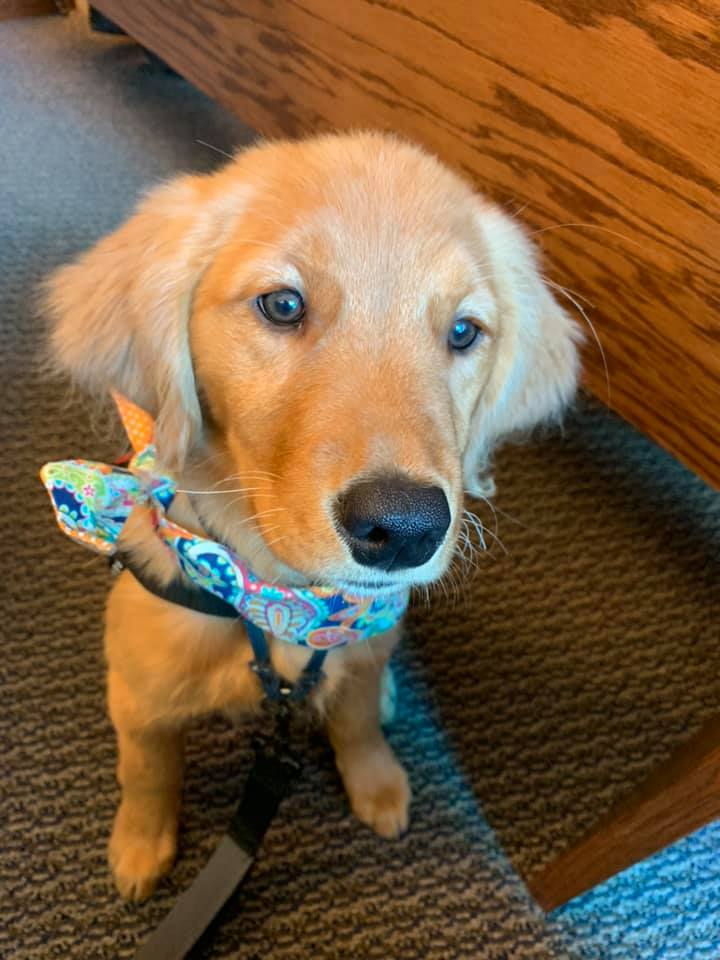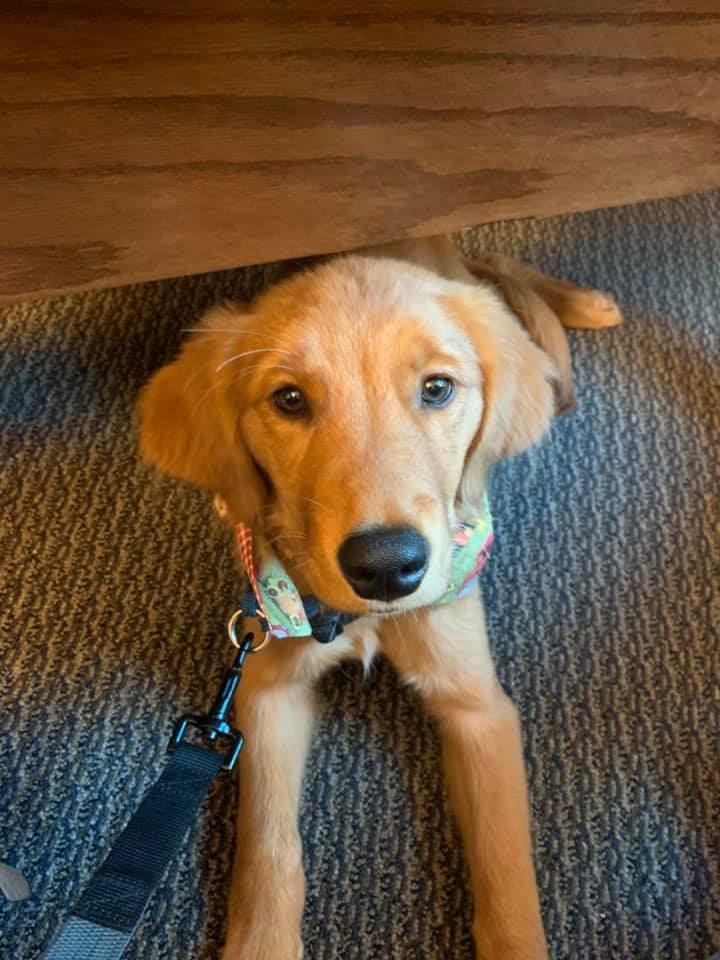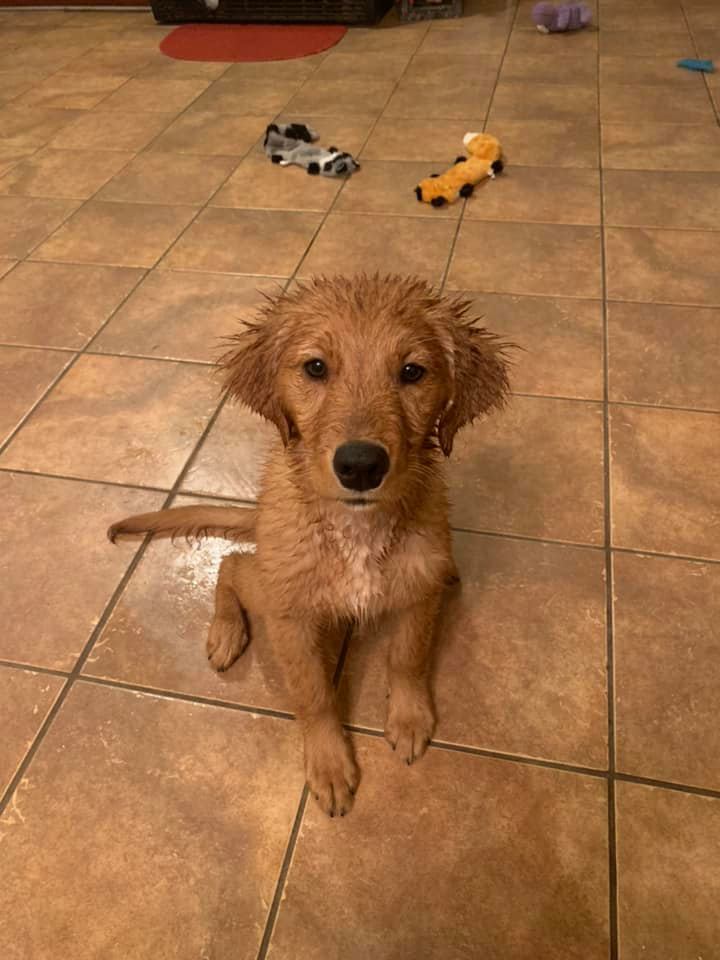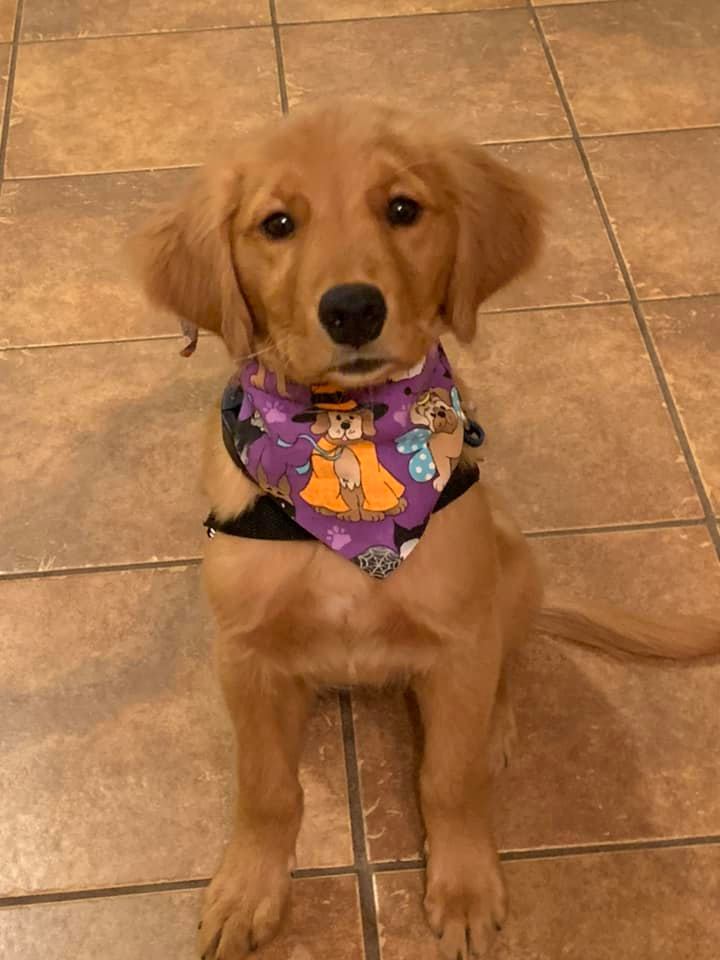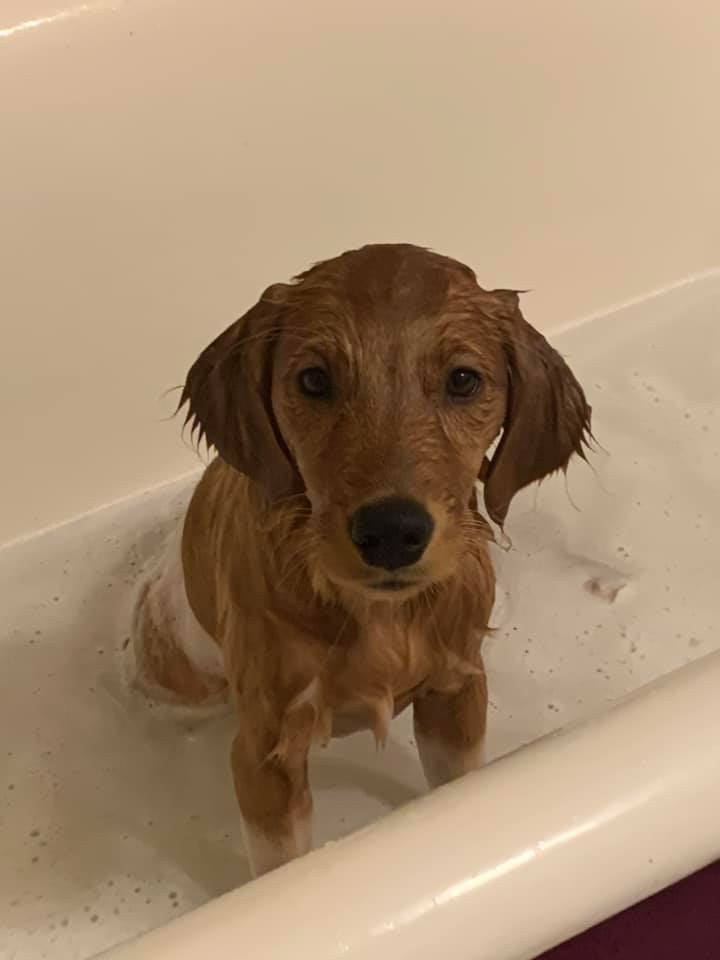 I made my first visit to church with Angie! Besides walking in and walking out, nobody would've known I was there. I was quiet as a mouse and fell asleep shortly after getting settled!
November 2020 - 5 months old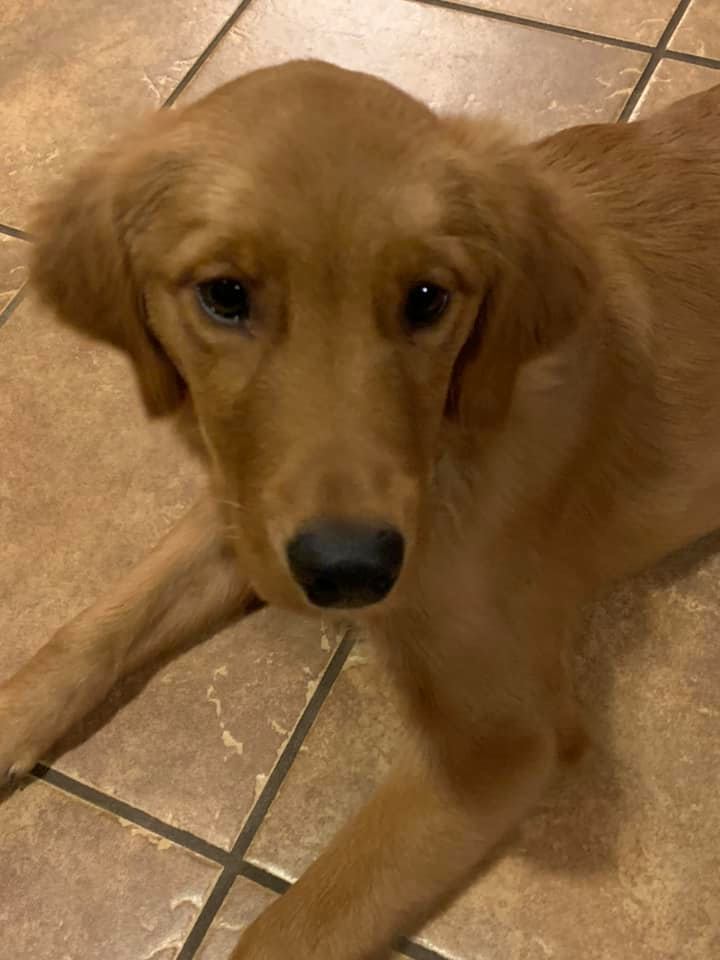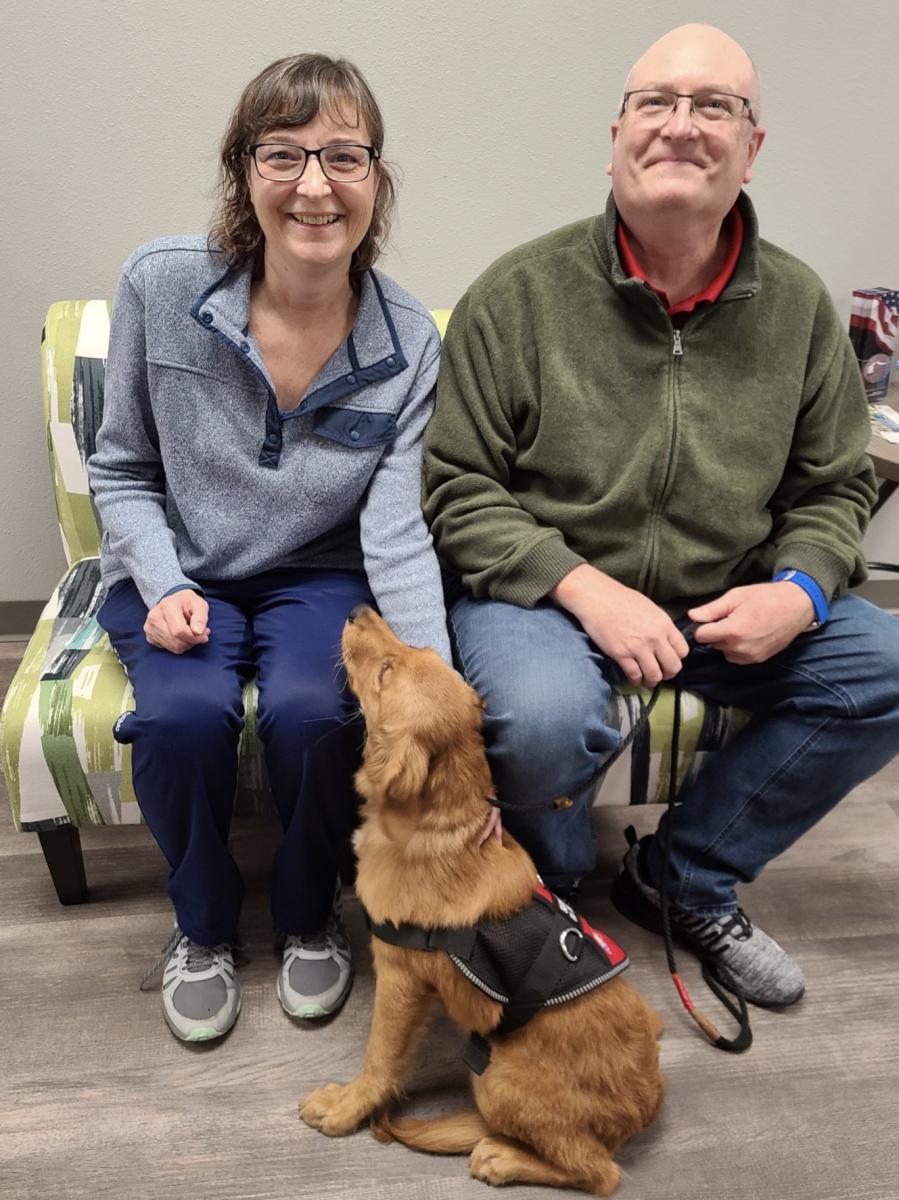 This month I transitioned out of my foster home with Angie due to some unforeseen circumstances. I am going to miss Angie bunches and can't thank her enough for everything she's done for me since day one! My new fosters' names are Chris and Rob. I am excited to get to know them and see what we can accomplish together!