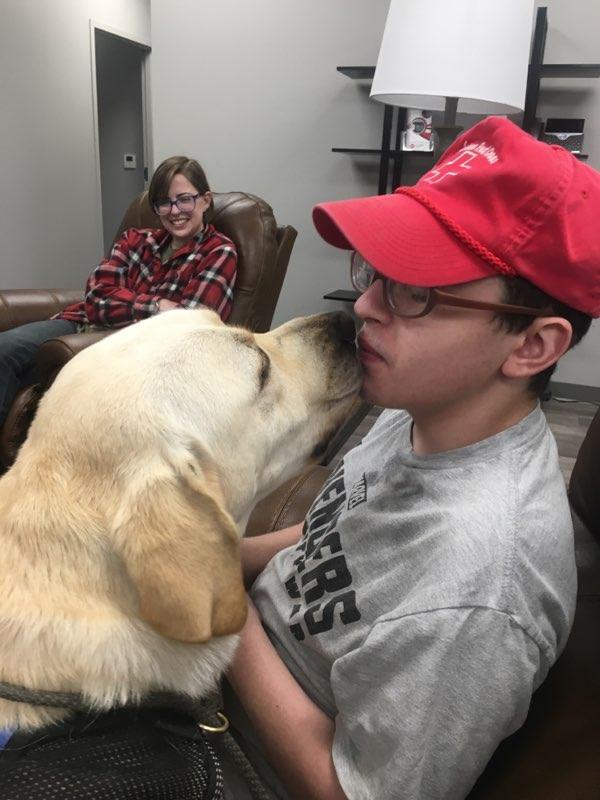 Elliott's Story
Elliott is a loving 15-year-old boy with autism. He is loved and supported by his family. Elliott was born at 25 weeks, due to birth mother's drug and alcohol use. He weighed 1 lb. 5 oz. at birth. At birth Elliott was diagnosed with hydrocephalus, cerebral palsy, seizure disorder and mental retardation. Due to Elliott's premature birth he had a grade 4 brain bleed, where he now has a shunt. Elliott is also legally blind. He wasn't diagnosed with autism until he was 5 years old.
Elliott spent the first 3 years of his life in a loving medical foster home. At age 3 I was very blessed to be able to adopt this precious angel and add him to our family. The doctors told me he would never walk, talk, eat, or see. My brave little fighter has proven them all wrong. He may do them in a different way, but he is now able to do all the things they said he would never do.
Due to Elliott's autism he struggles daily just to do things as simple as getting out of the car. He has overcome so much, yet he still faces so many challenges in his daily life. Elliott has a lot of sensory issues. He has no since of danger. Change of any kind is very hard for Elliott. Every transition from one place to another can cause a meltdown. Going to places like church, school, restaurants, stores or even having family over can be very over whelming for him.
Thanks to Retrieving Freedom Elliott will be receiving an Autism Service Dog. Elliott's dog will go everywhere Elliott does, including school. His dog will help Elliott when he is having a difficult time transitioning, to be emotional support when he's overwhelmed, and help keep him safe. Thank you so much for your support and prayers as we welcome this new member to our family.