Service dog in training Zeke hopes that he too can become a Service Dog like the one featured outside our Missouri facility!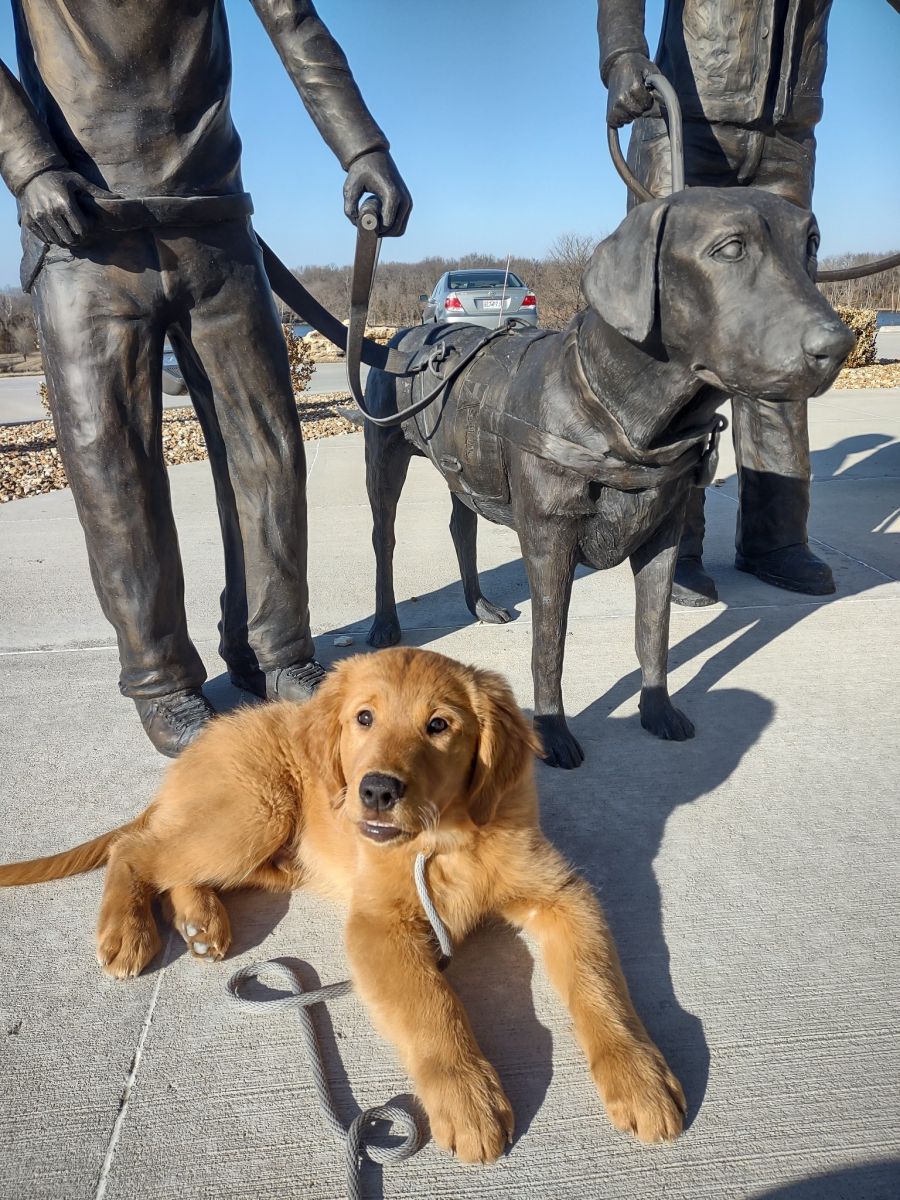 Retrieving Freedom fosters give our puppies a head start in training proper house manners, basic obedience, and introducing them to experiences that will give them confidence in the world during the first stage of their journey to become a Service Dog for a Veteran with a disability or child with autism.
Common questions regarding puppy fostering:
How long will the puppy be in my home?
Typically, an RFI puppy enters the foster home at 8 weeks old and remains until approximately 12 months old (totaling 10 months). However, opportunities may be available for fosters to take a puppy at an older age (such as 4 months old) or for a shorter overall length of time (such as 5 months). Please contact Sara or Ashlyn for more information regarding these opportunities.
What supplies does RFI provide?
RFI will provide all fosters with the puppy's basic gear [leash, RFI ID tag, treat pouch, clicker, vest (4+ months old) and seatbelt (4+ months old)]. RFI will also provide fosters with a starter bag of puppy supplies.
Do I have to pay for Vet costs?
Vet bills – both routine visits and emergency visits – are covered by RFI through a local vet clinic in Waverly, IA, and Sedalia, MO. Emergency vet visits will be reimbursed for visits at any other animal hospital.
Am I allowed to travel with the puppy?
Puppies over 4+ months that are fully vaccinated and have their vest may join their foster on appropriate trips within the state they foster in. Travel outside of the state will be approved on a case-by-case basis through completion of a travel request form with Sara or Ashlyn. Travel outside of the United States with an RFI puppy in training is not permitted.
If a foster intends to take a trip that the puppy cannot join them on, they may get in touch with Sara or Ashlyn to determine an appropriate boarding situation (with their nearest facility or with another RFI foster) for the duration of the trip.
What happens when the puppy leaves the foster home?
After the puppy completes training with their foster, they will enter their next stage of training where they will focus on learning specific tasks to aid a disabled Veteran or child with autism. Your puppy may enter an impact program, such as a college program or a prison program, or it may transfer to the other RFI location. You will receive monthly updates on their continued training and if the puppy, now dog, is training out of your nearest RFI facility, you may be permitted to visit it from time to time or possibly weekend foster.
How do you give up the puppy after working with it for so long?
It is really difficult and perhaps one of the most common questions we get from new or potential fosters! This may be the hardest part of fostering, but when you flash forward another year the puppy you raised may be graduating as a fully trained Service Dog and bringing freedom and independence to a disabled Veteran or child with autism. It is incredibly impactful to see your hard work transforming someone's life for the better.
Additionally, fostering another RFI puppy helps smooth over the heartache – we love to see fosters returning for their next puppy!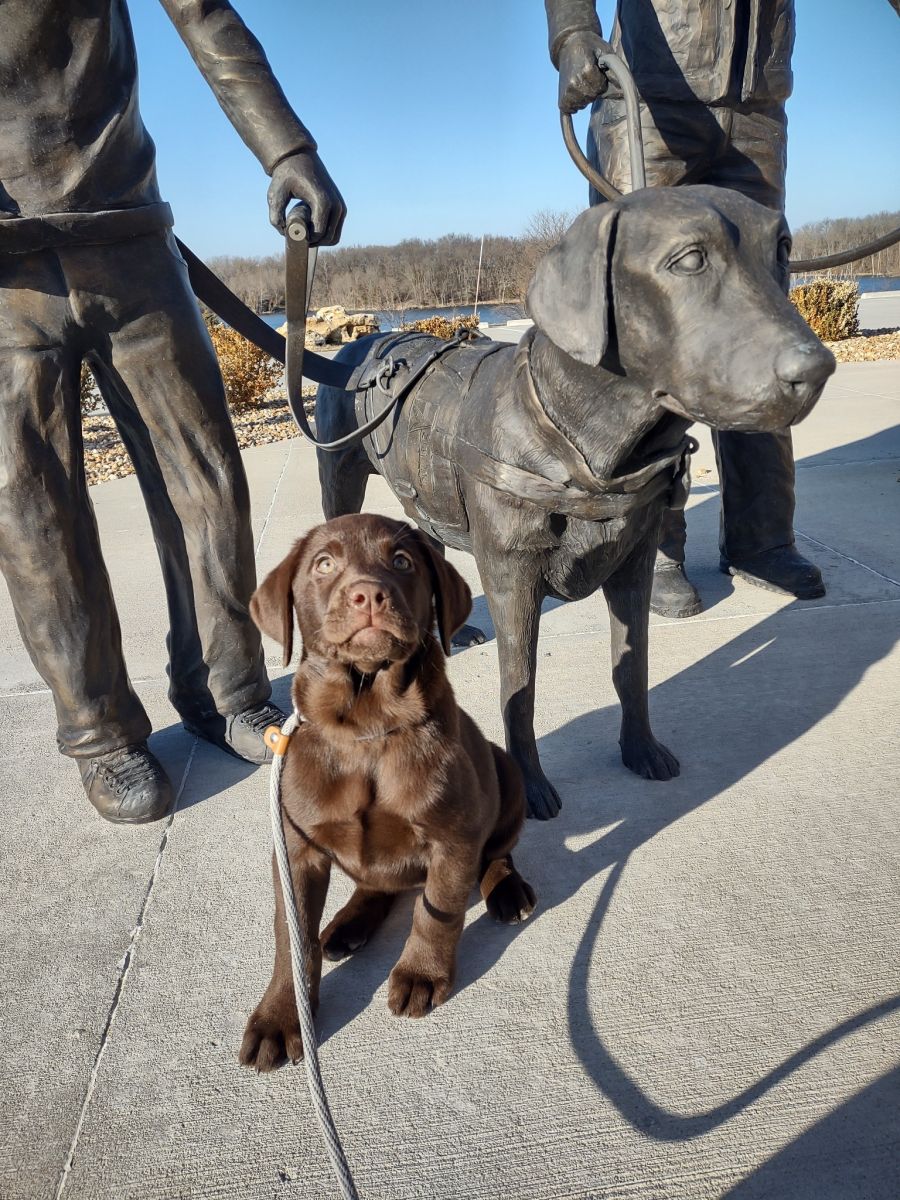 For more information or to get started, contact:
[email protected] (Iowa)
[email protected] (Missouri).