Stage 1 Introduction
Hey there, my name is Gemma. I am proud to have been selected to enter into the Retrieving Freedom training program. My parents are "Gracie" who is originally from Kerrybrook Labradors and is now fostered by the Ingersoll family and "Trout" from Kerrybrook Labradors. During this stage of training I will be spending approximately 8 months with my new volunteer fosters, Josh and Tiffany.
Throughout Stage 1, I will learn the basics obedience, public behavior, and a lot of socialization. I understand that it takes a very special dog to complete the program as there is a high standard to become a Service Dog. I am aware that I may be one of the dogs whose purpose is outside of service work so I will be updating my profile on a monthly basis for all that would like to follow my journey through the program.
June 2020 - 2 months old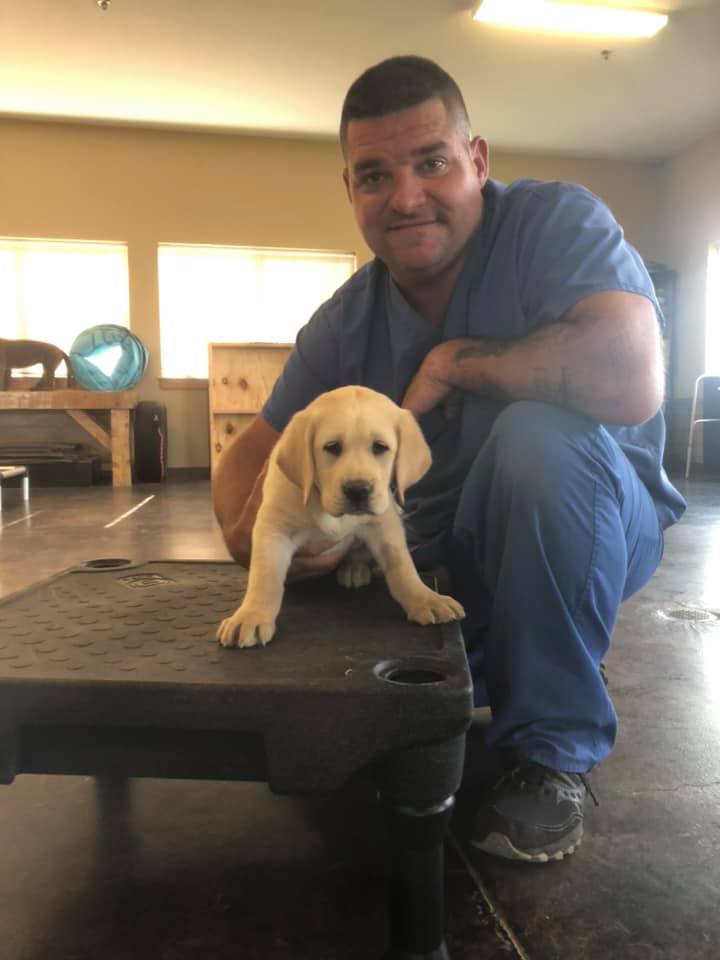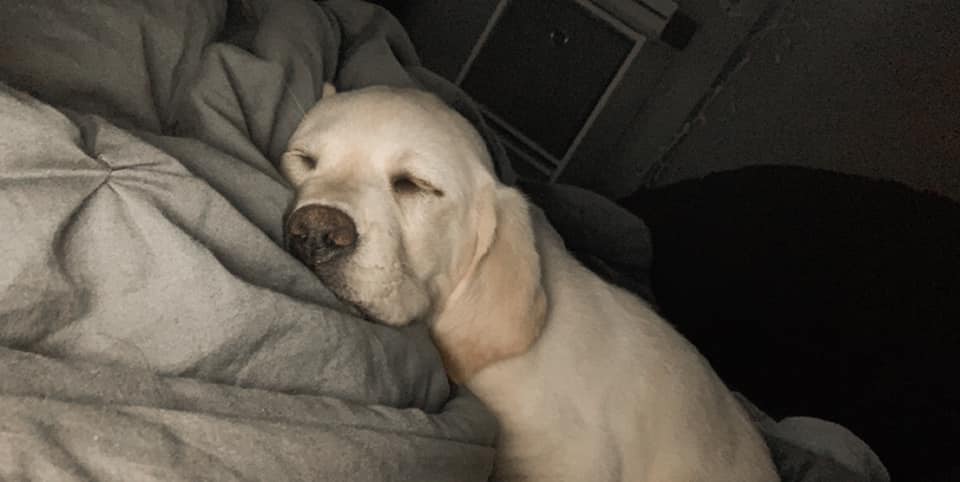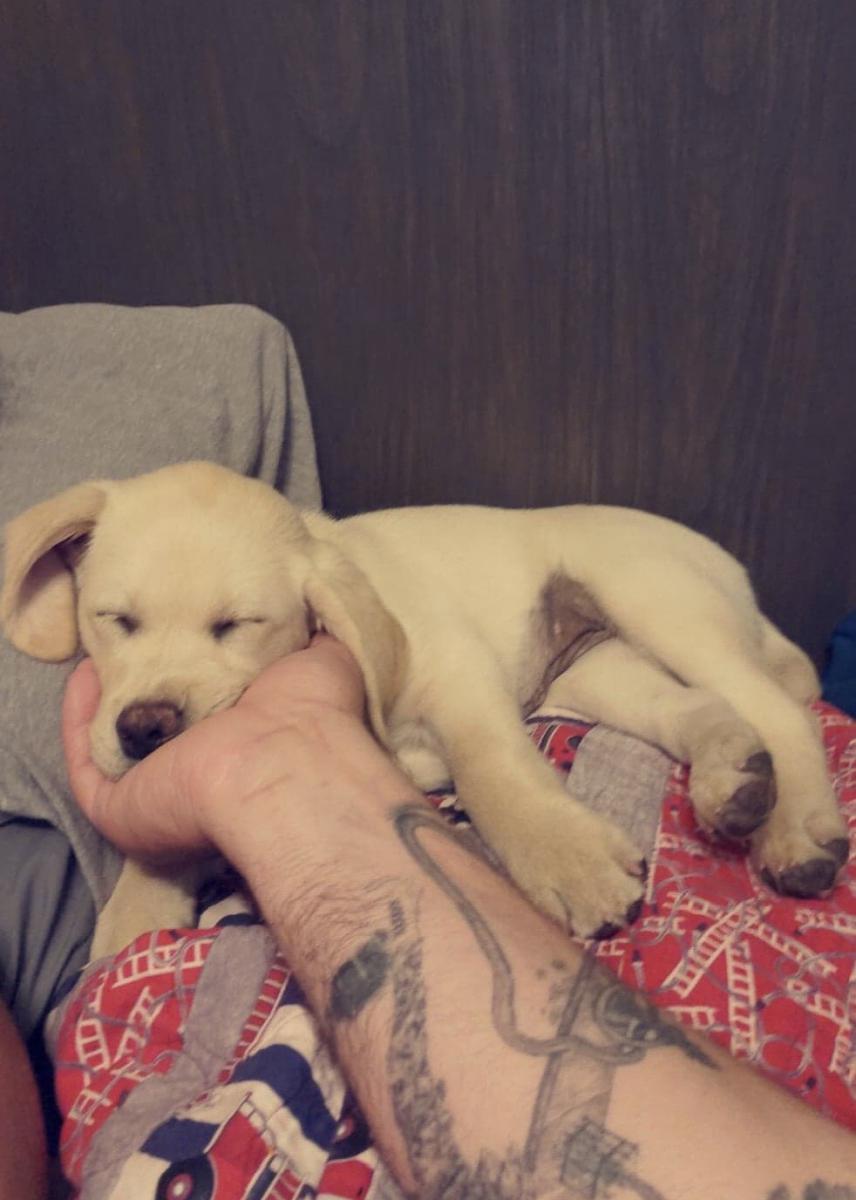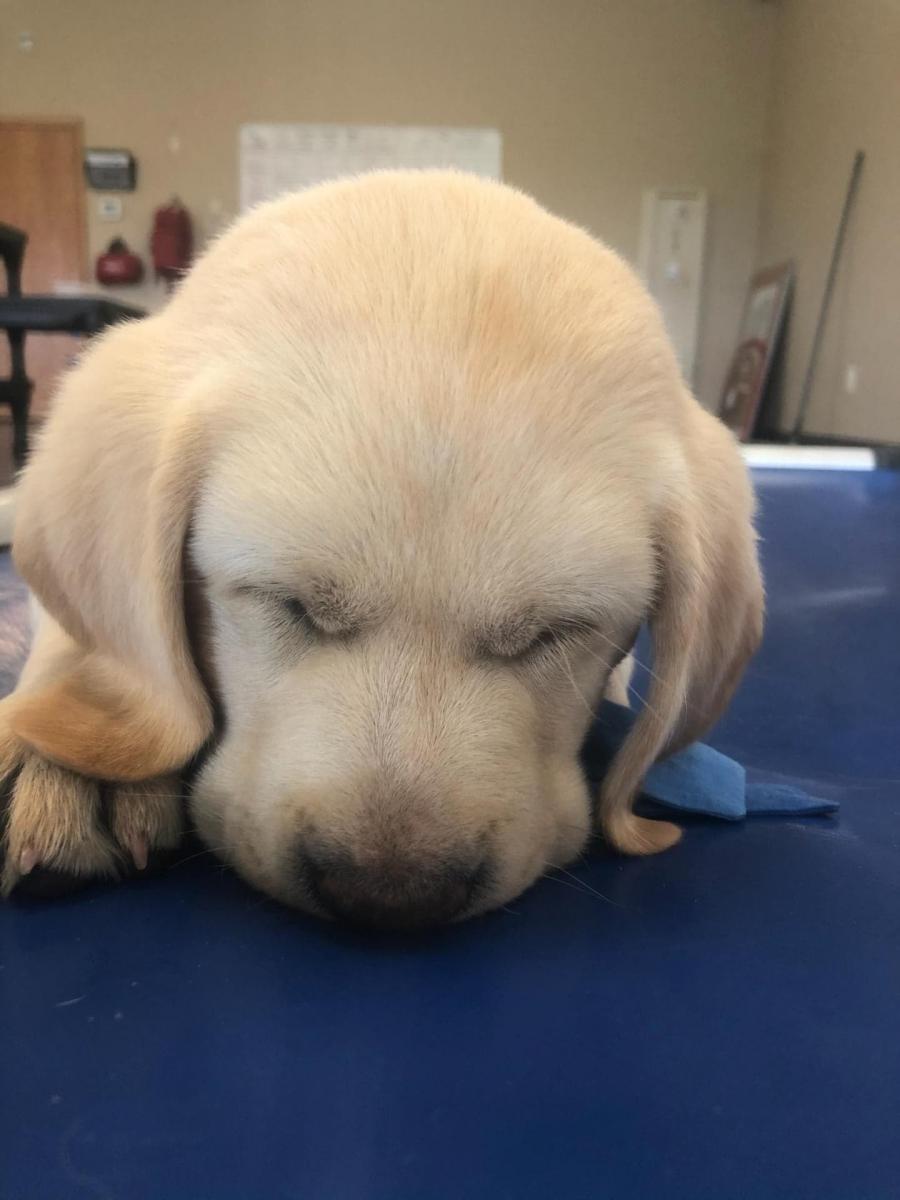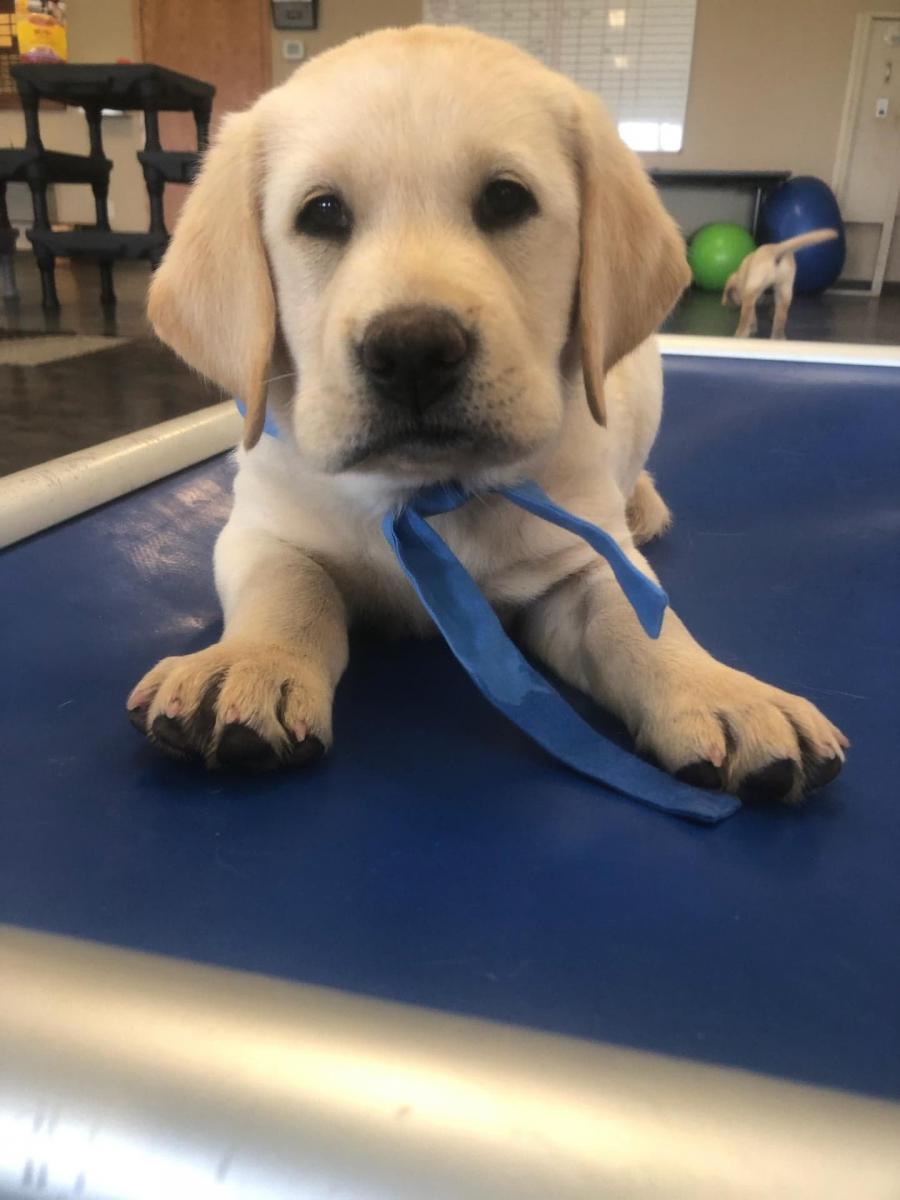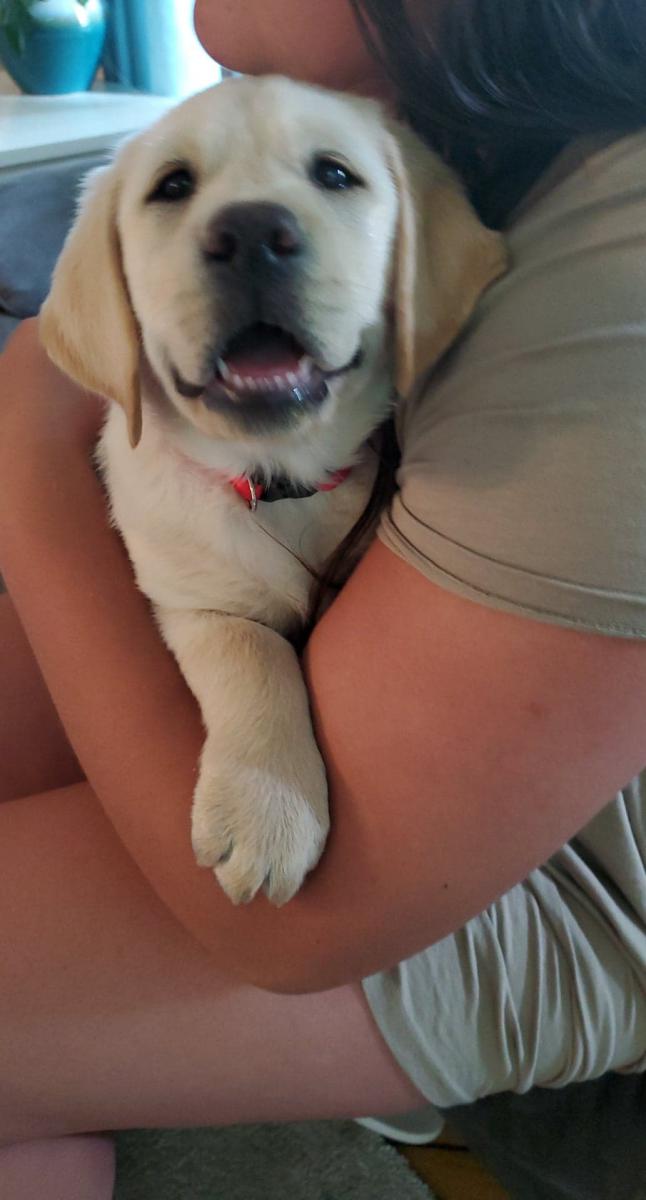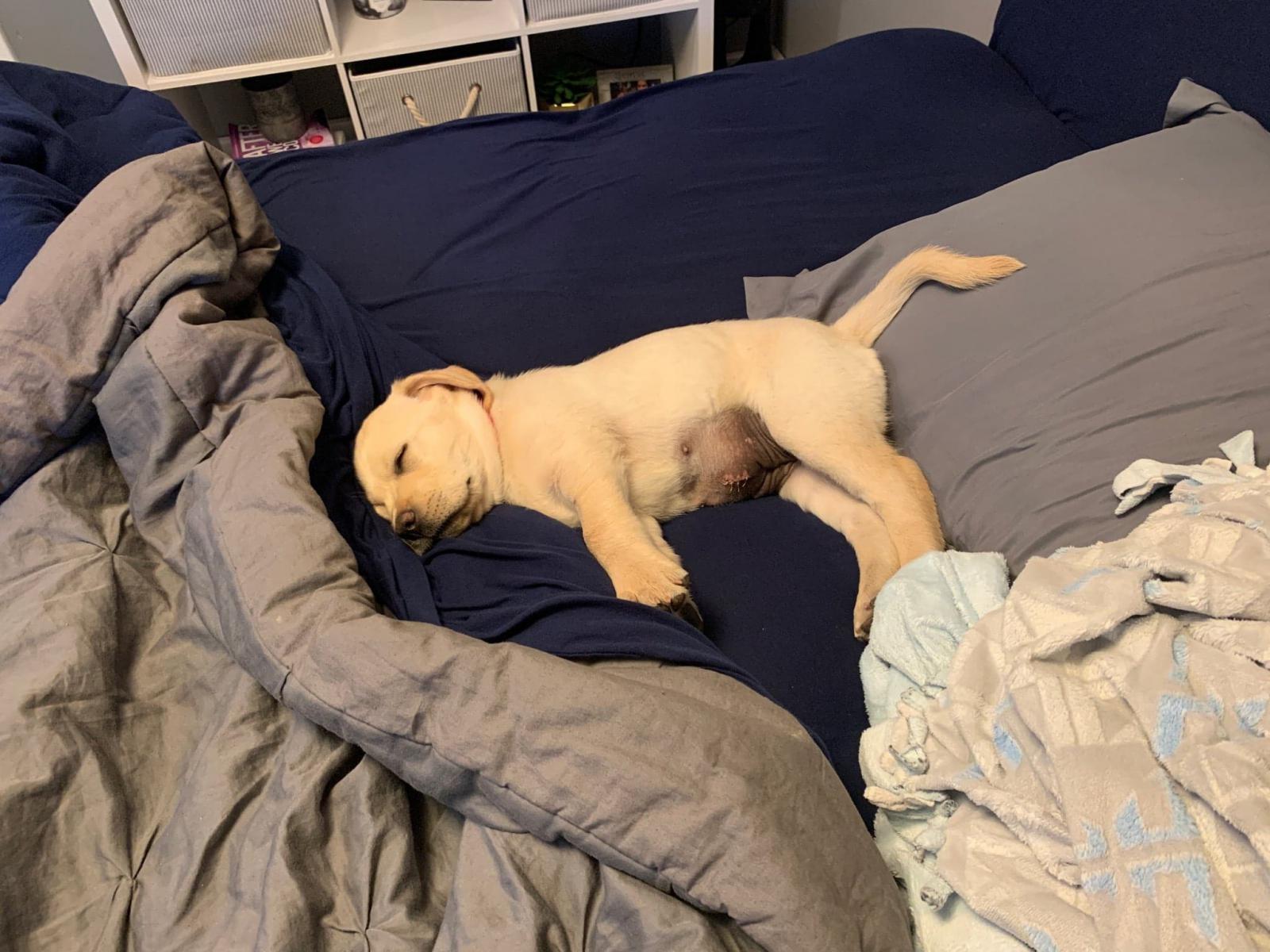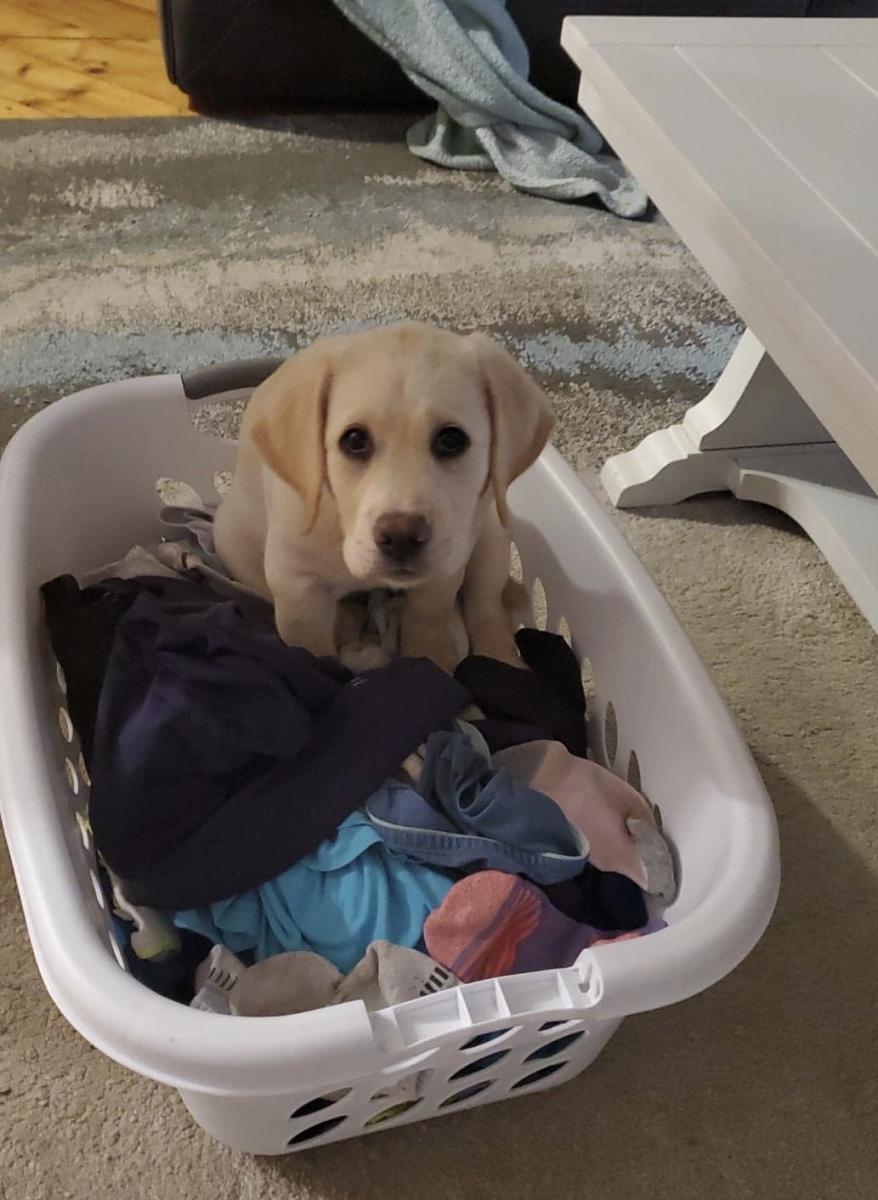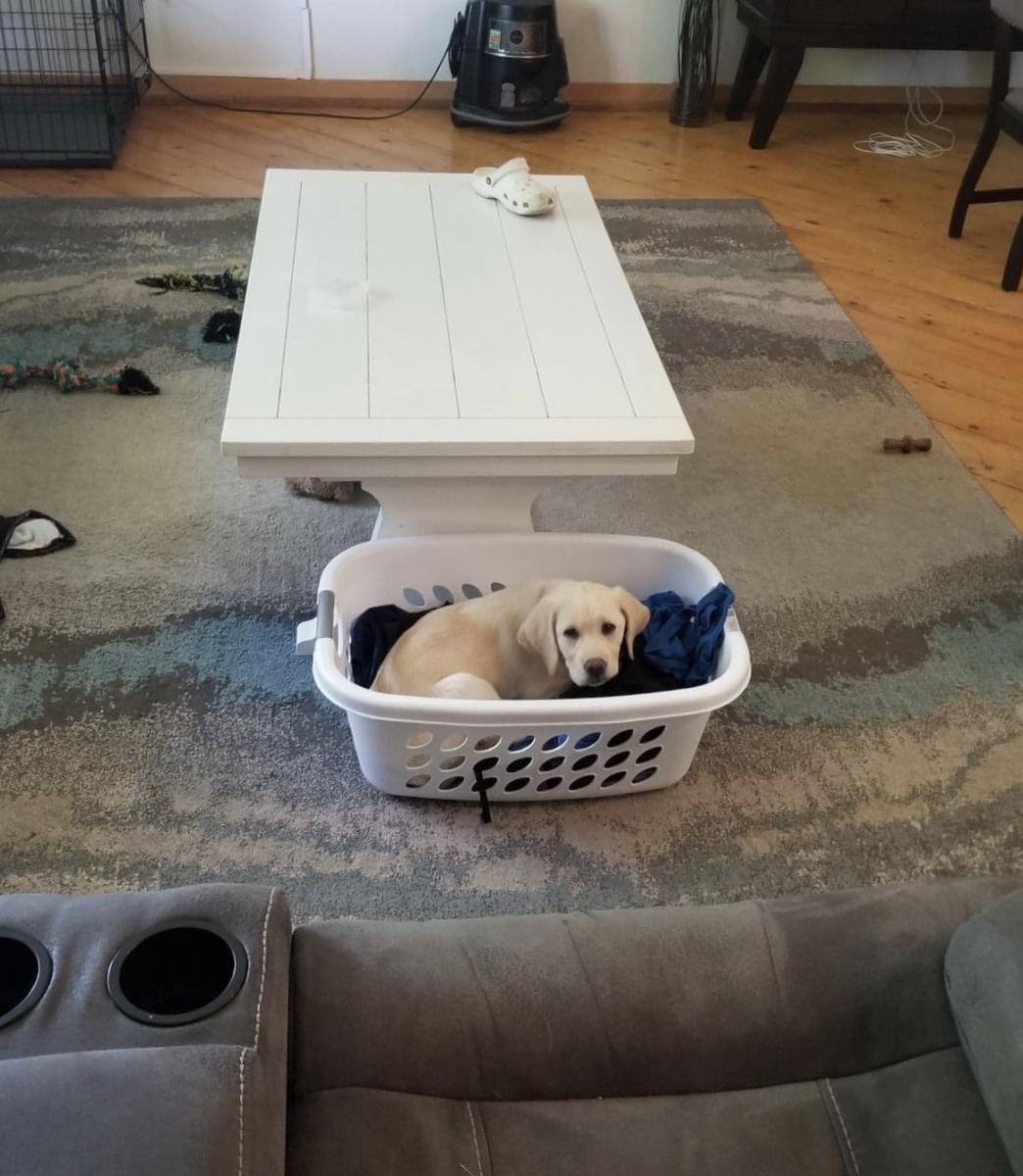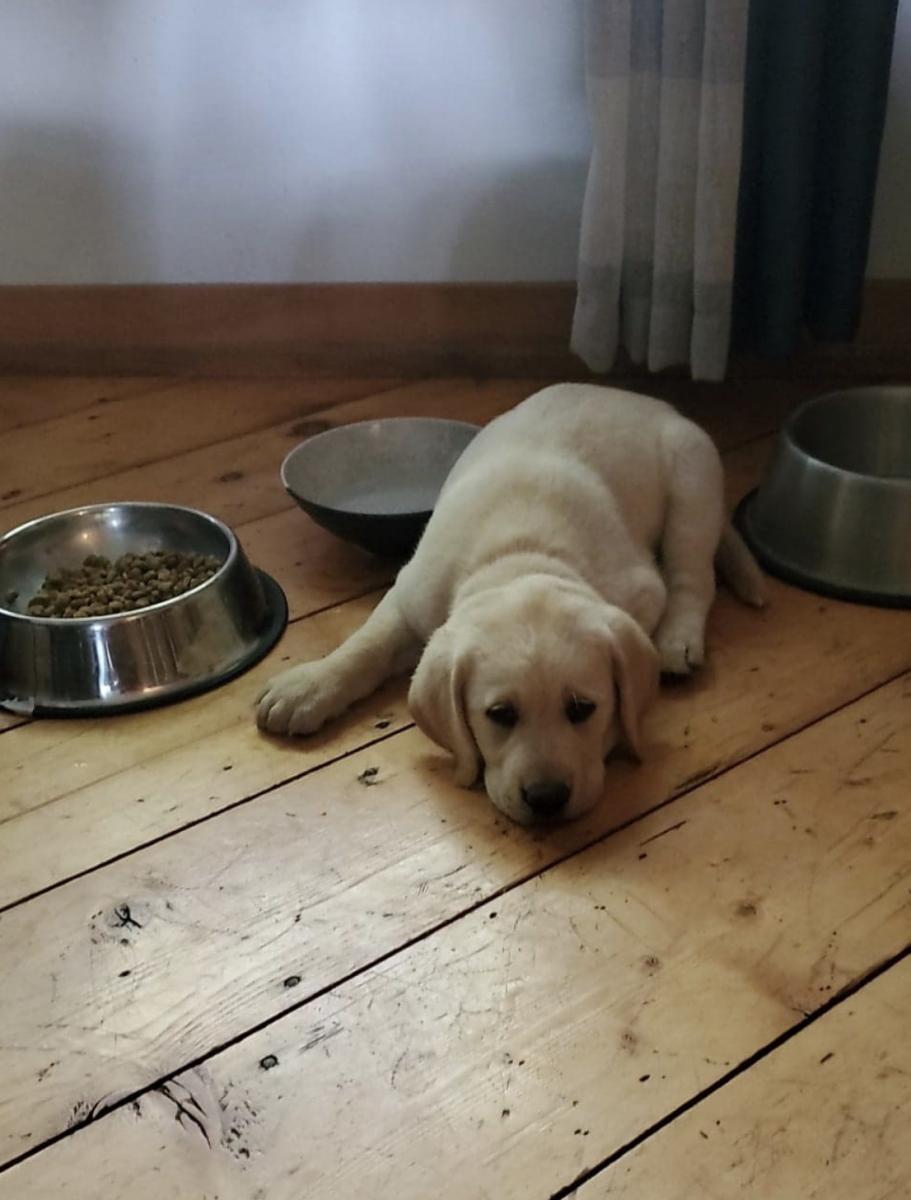 This month I transitioned from my wonderful breeding foster home to my new puppy raisers! Josh, Tiffany, and their family will teach me so much over the next several months. First, we will work on learning my name, potty training, walking on a leash, and crate training!
July 2020 - 3 months old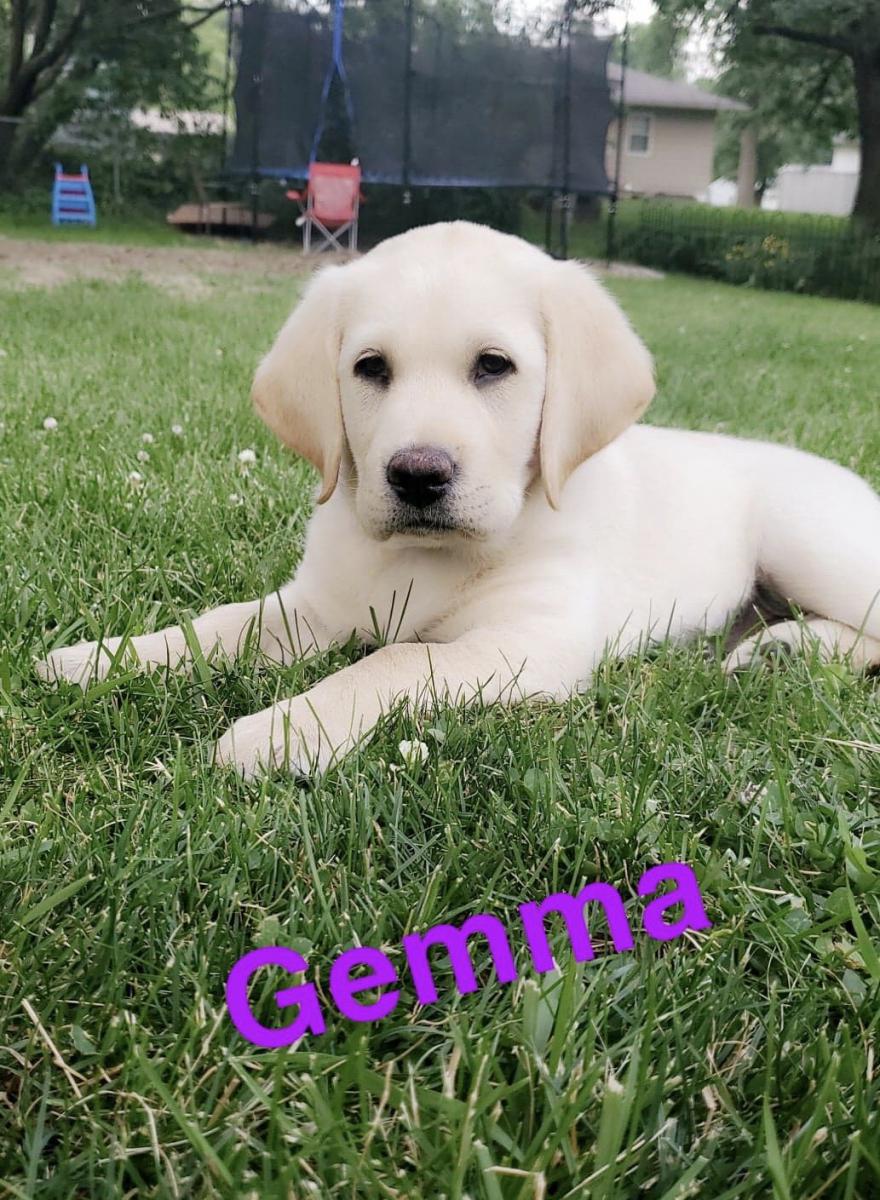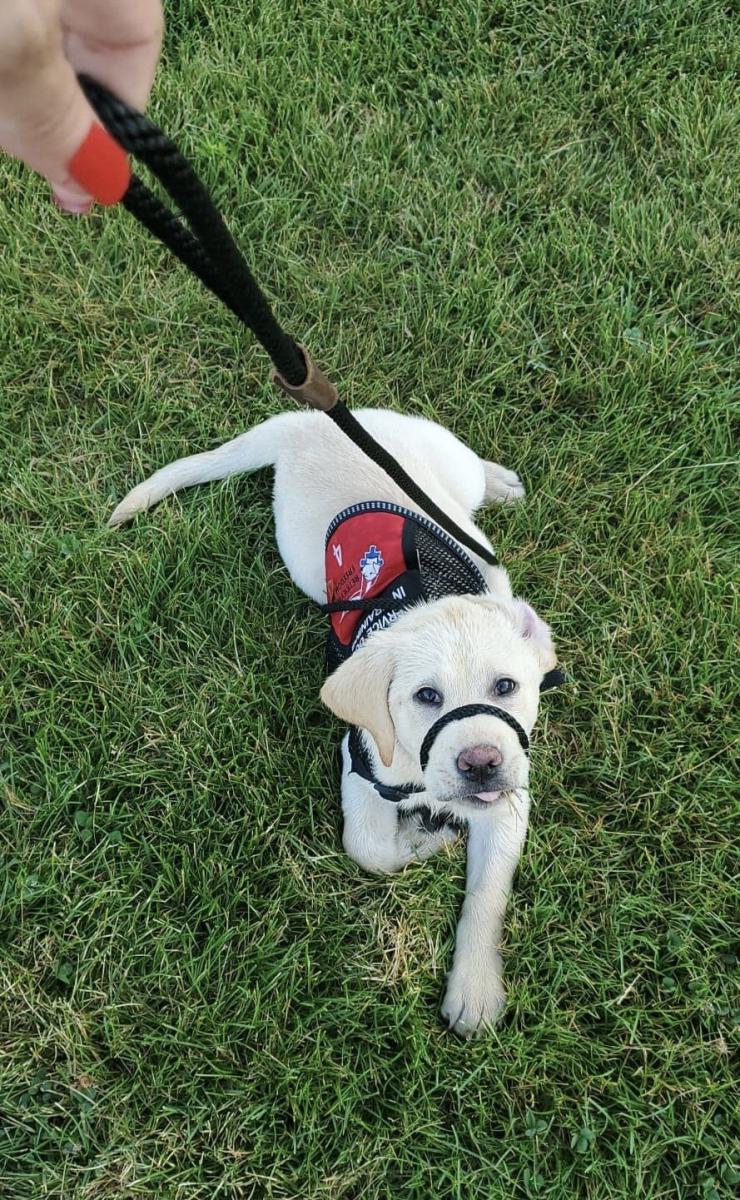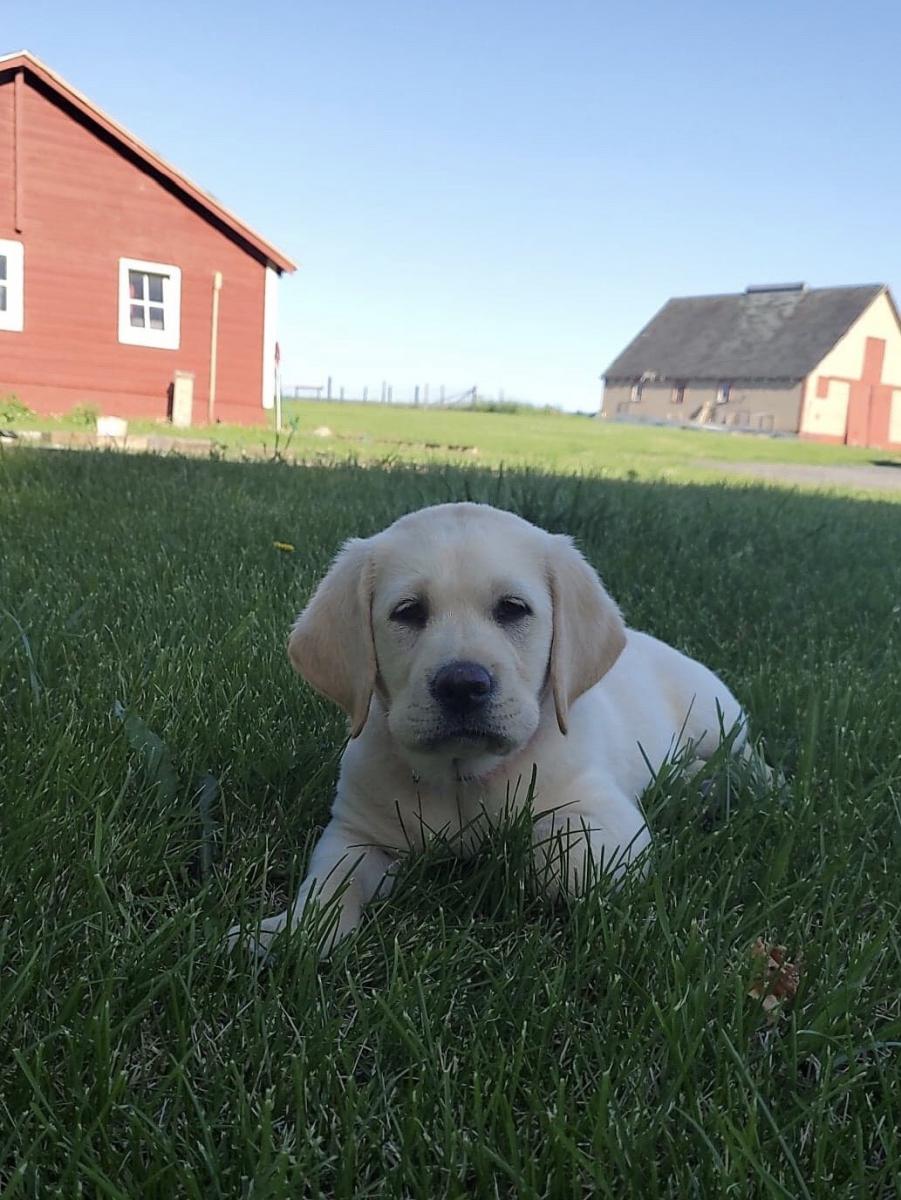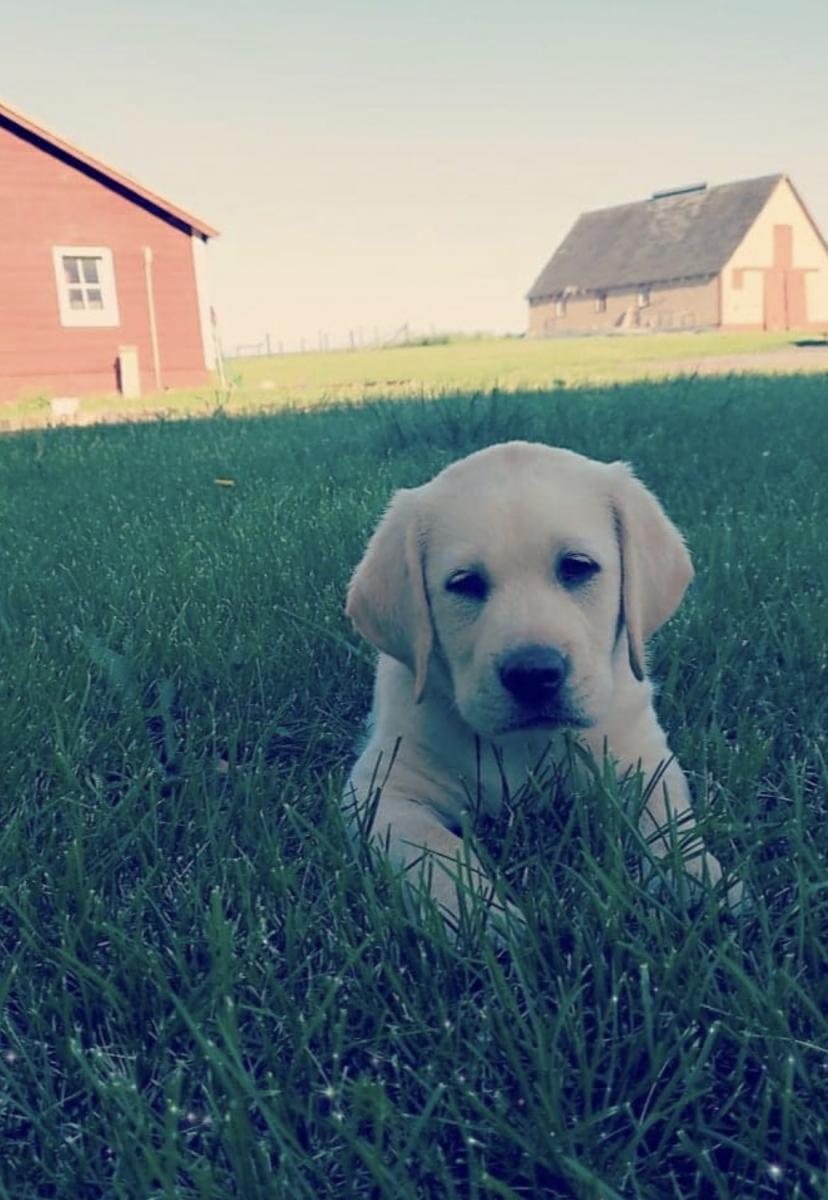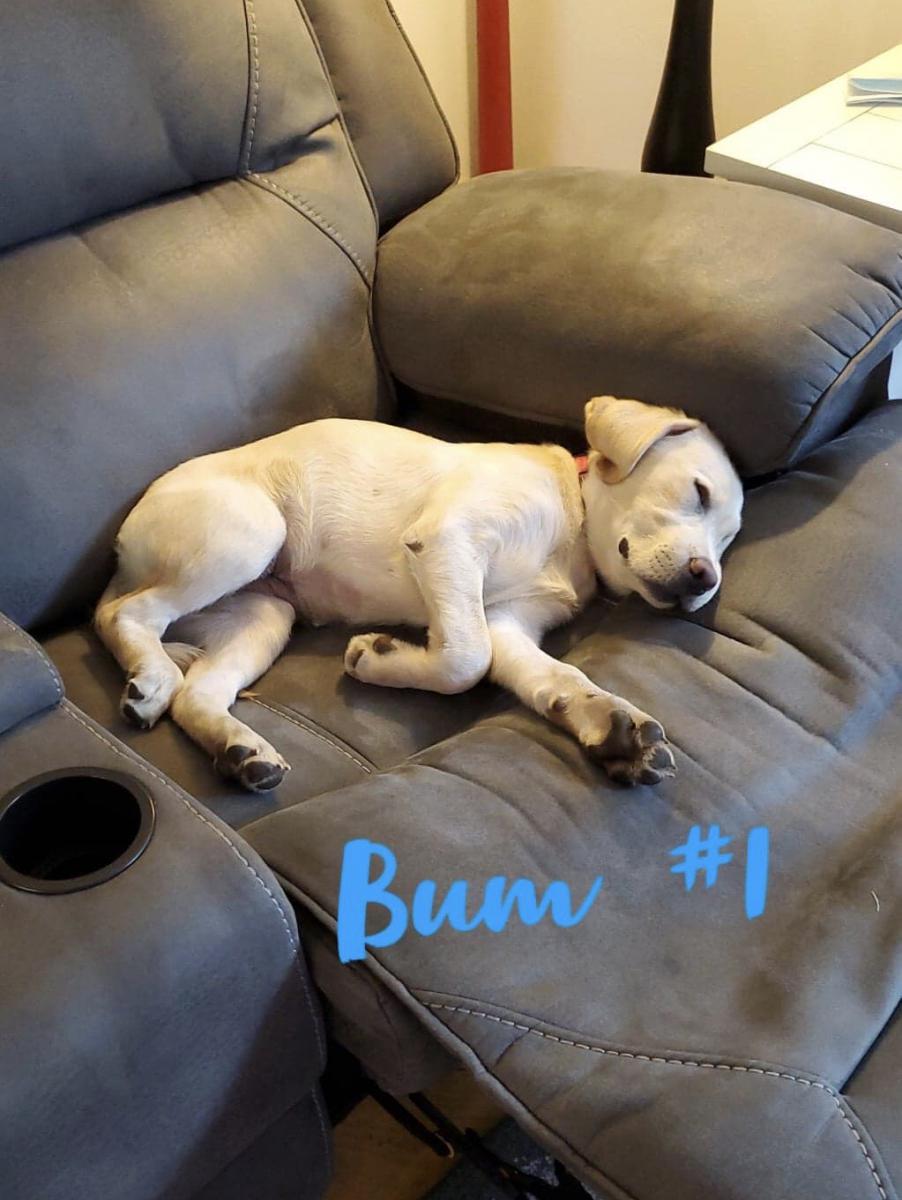 My favorite things are playing outside and taking a long nap afterward. I'm able to put on my vest and work every day, but I still haven't quite figured out what it symbolizes.
August 2020 - 4 months old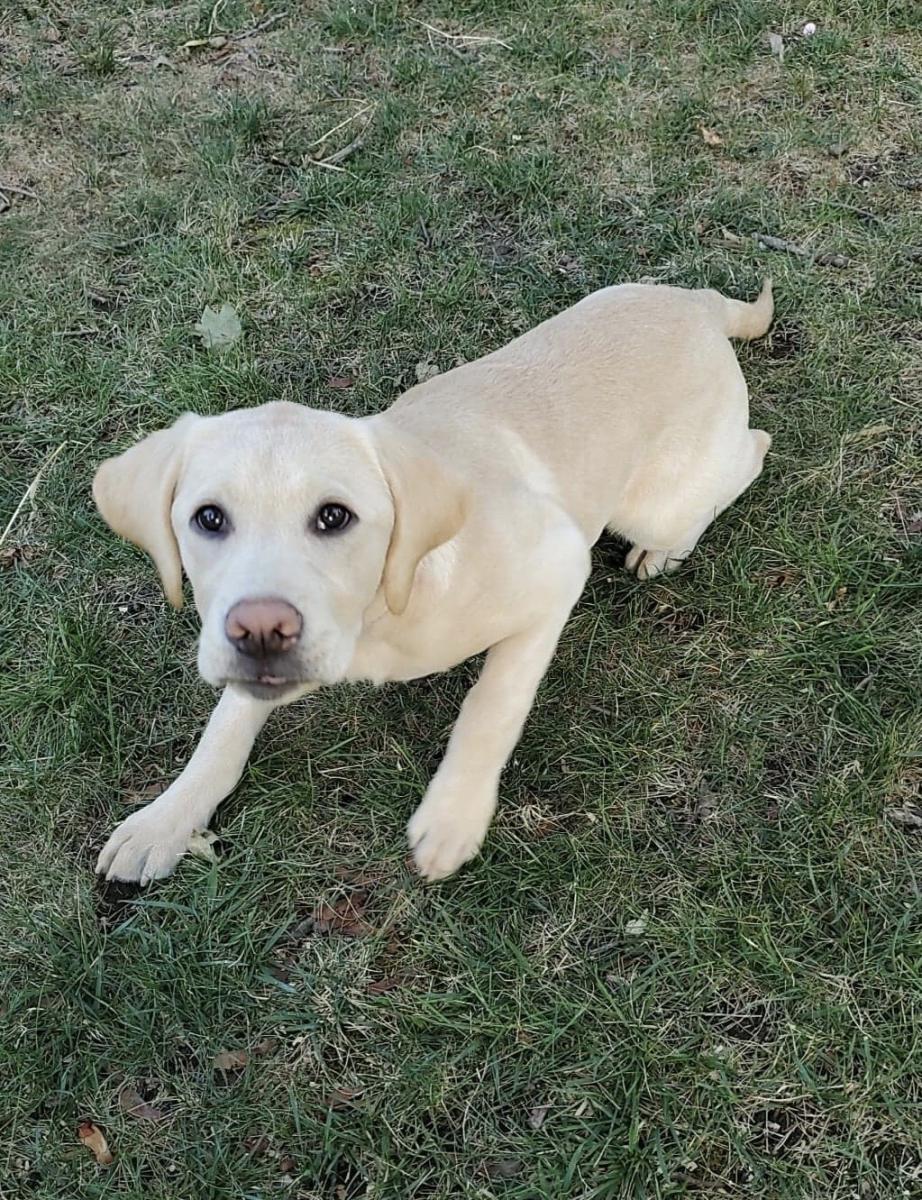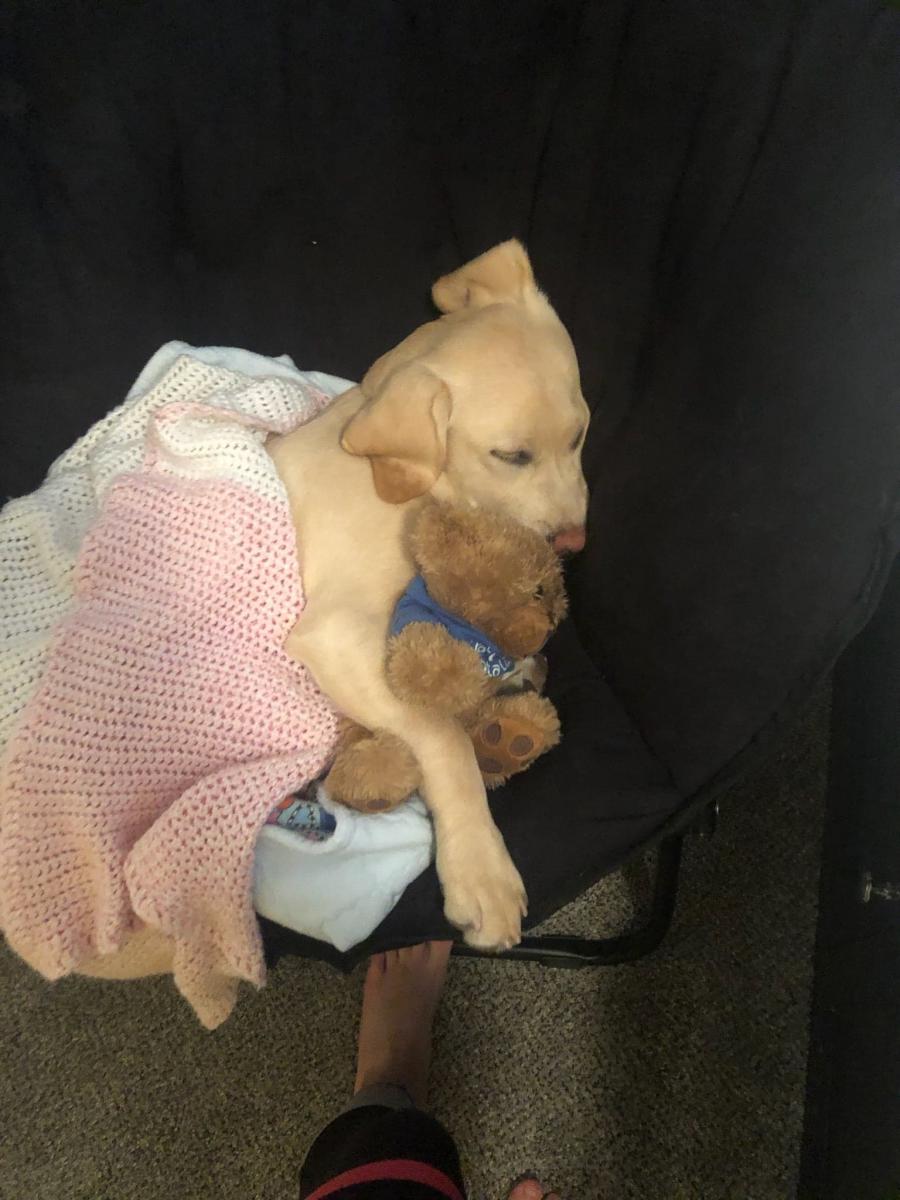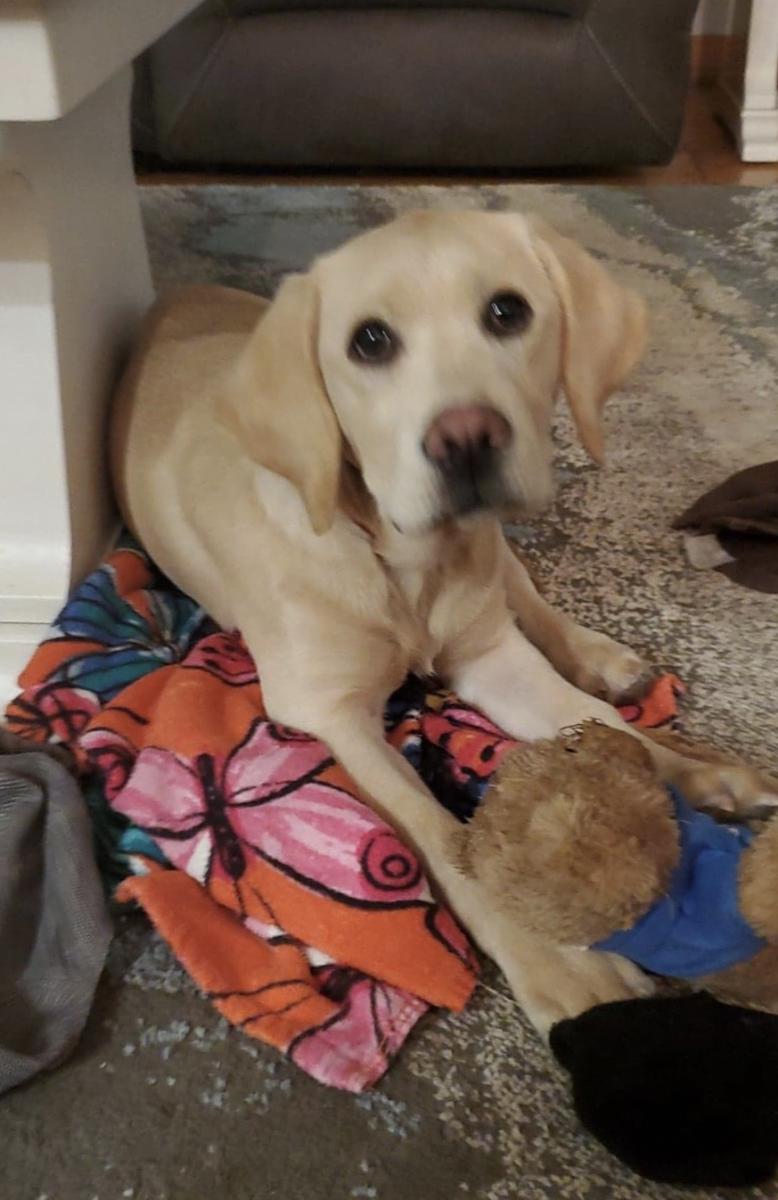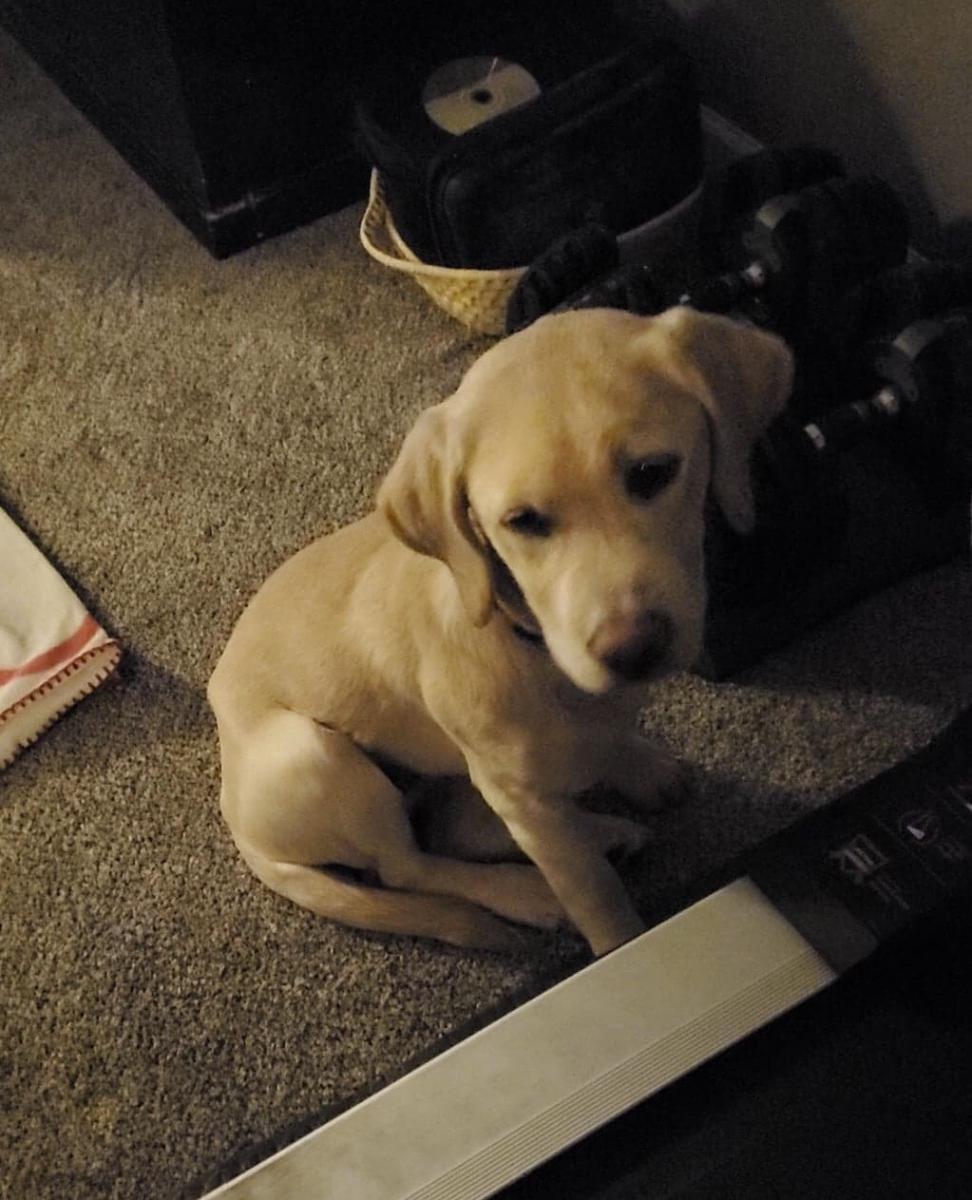 I'm still really good at taking long naps! My family says my personality is blooming and it's fun to see what piques my curiosity.
September 2020 - 5 months old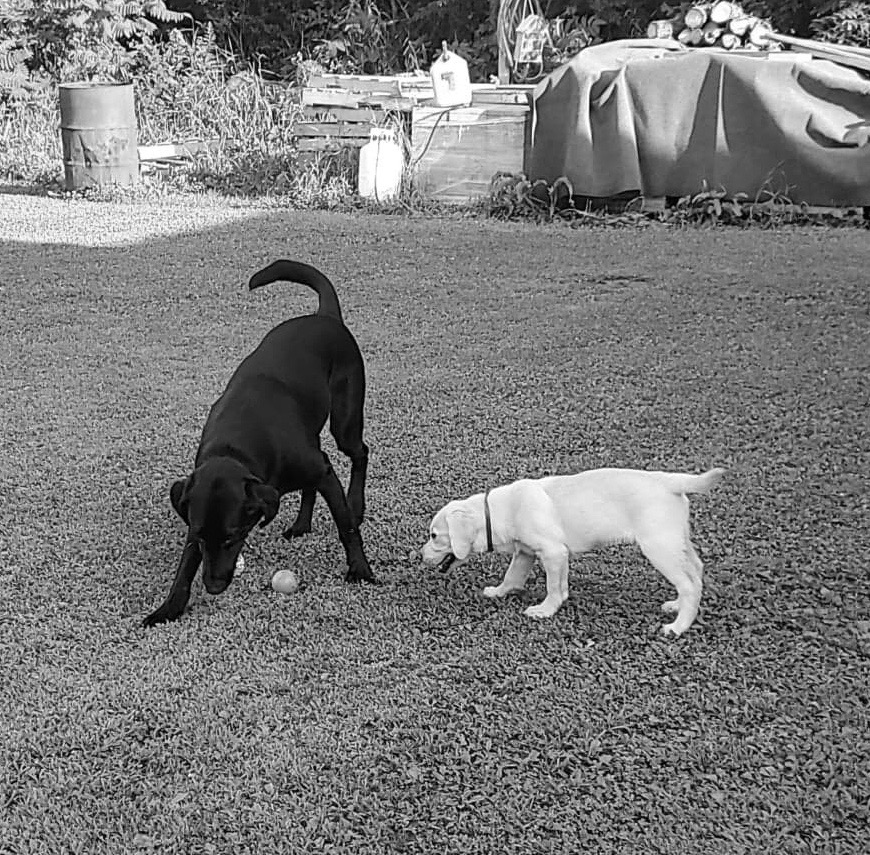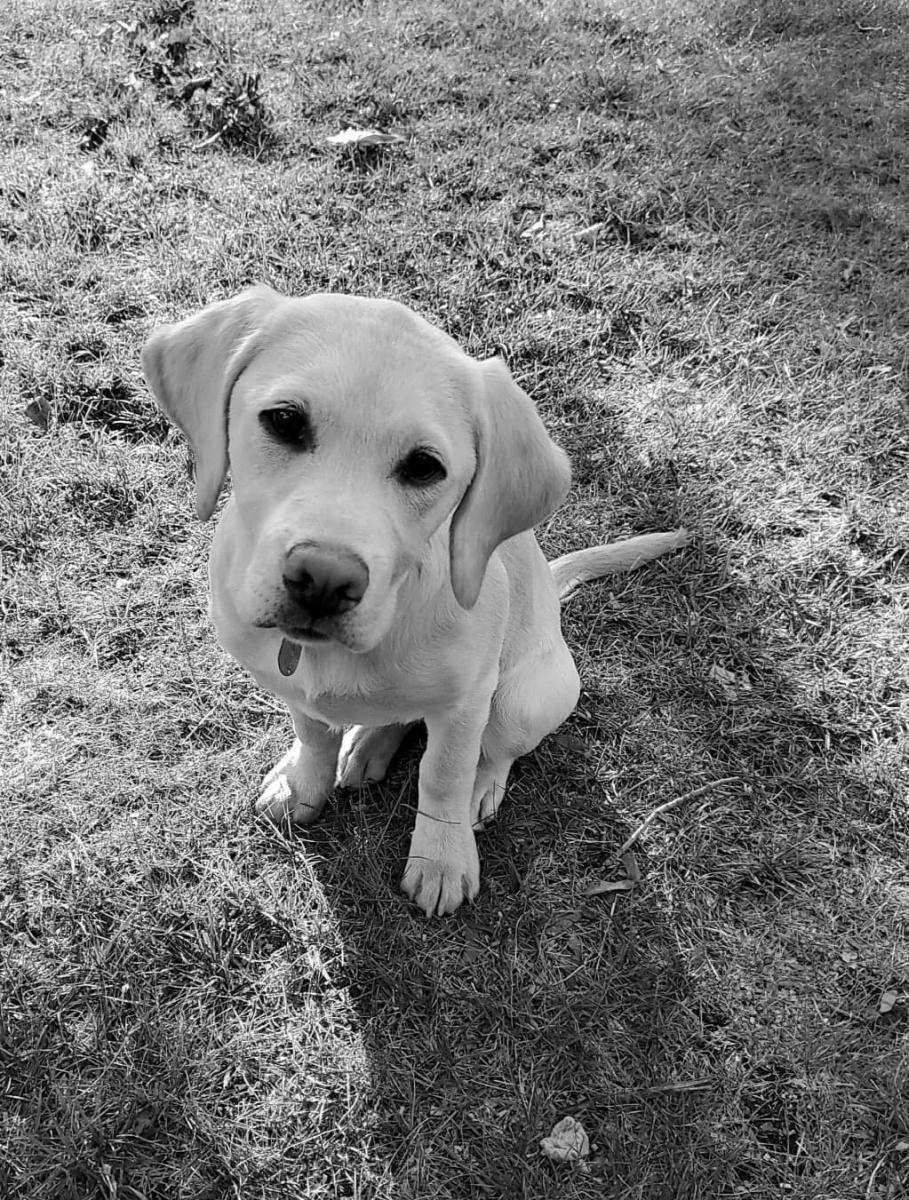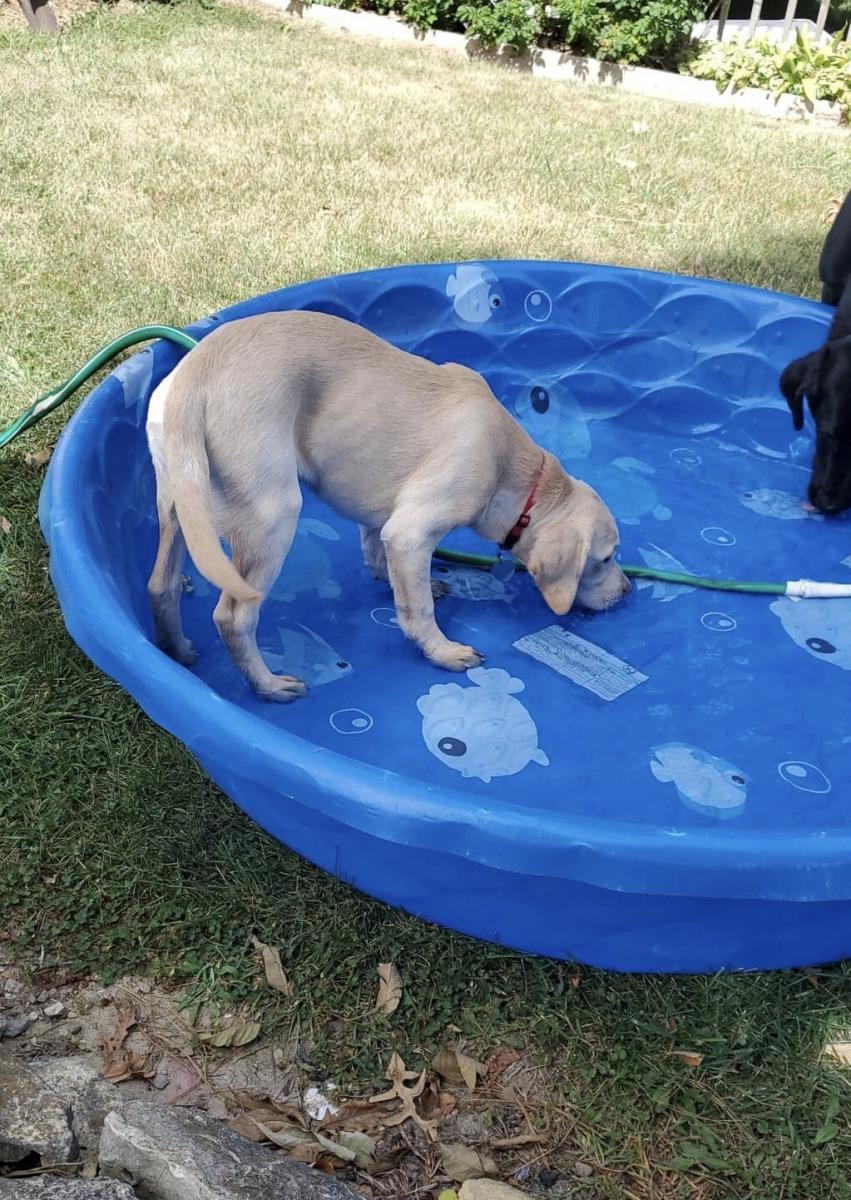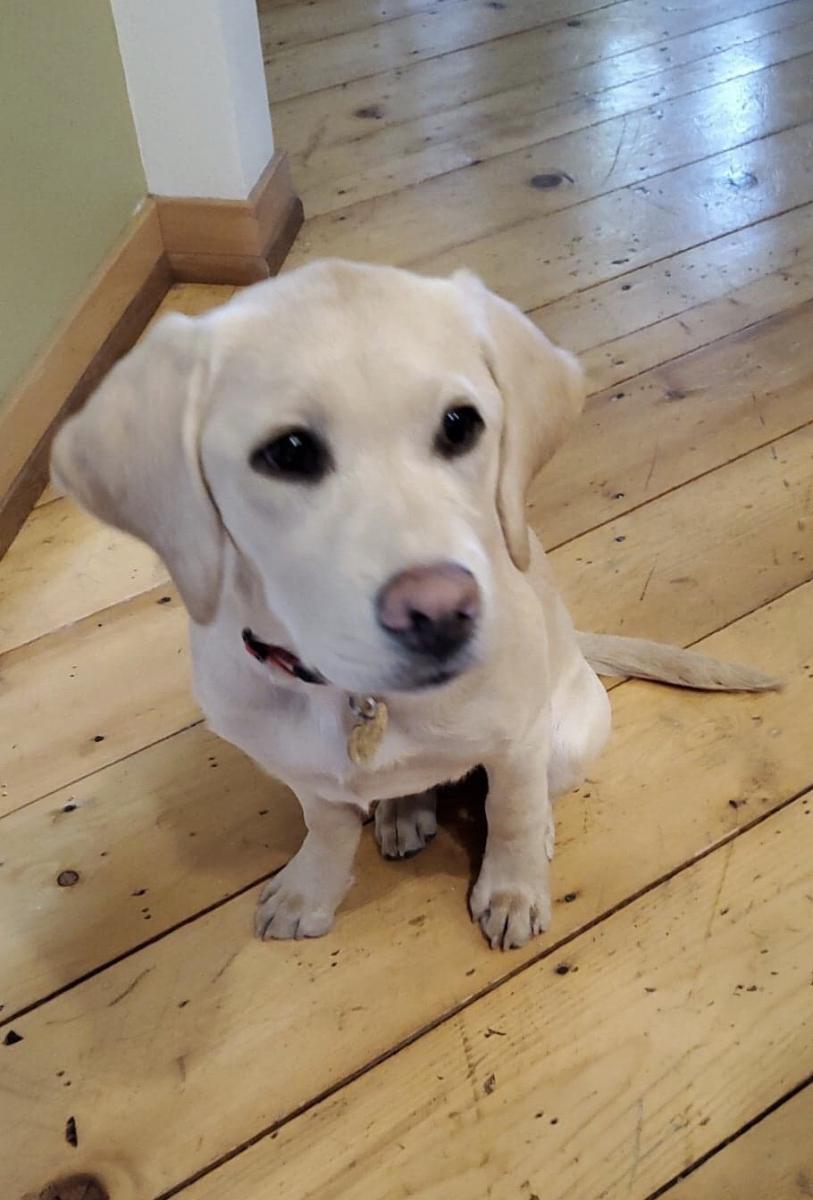 My foster family has another dog named Turner. They say he's a graduated service dog for my foster dad, Josh. They've been together for three years! It's beneficial to watch Turner every day and learn the ropes from him on how a proper service dog is supposed to act.