Stage 1 introduction
Hello, my name is Hannah. I am proud to have been selected to enter into the Retrieving Freedom training program. My parents' names are "Duke" and "Stella" from Klein Family. I was purchased by Brian Larson and donated to Retrieving Freedom.
During this stage of training I will be spending approximately 8 months with my new volunteer foster, Rylee. Throughout Stage 1, I will learn the basics obedience, public behavior, and a lot of socialization. I understand that it takes a very special dog to complete the program as there is a high standard to become an Service Dog. I am aware that I may be one of the dogs whose purpose is outside of service work so I will be updating my profile on a monthly basis for all that would like to follow my journey through the program.
December 2019 - 2 month update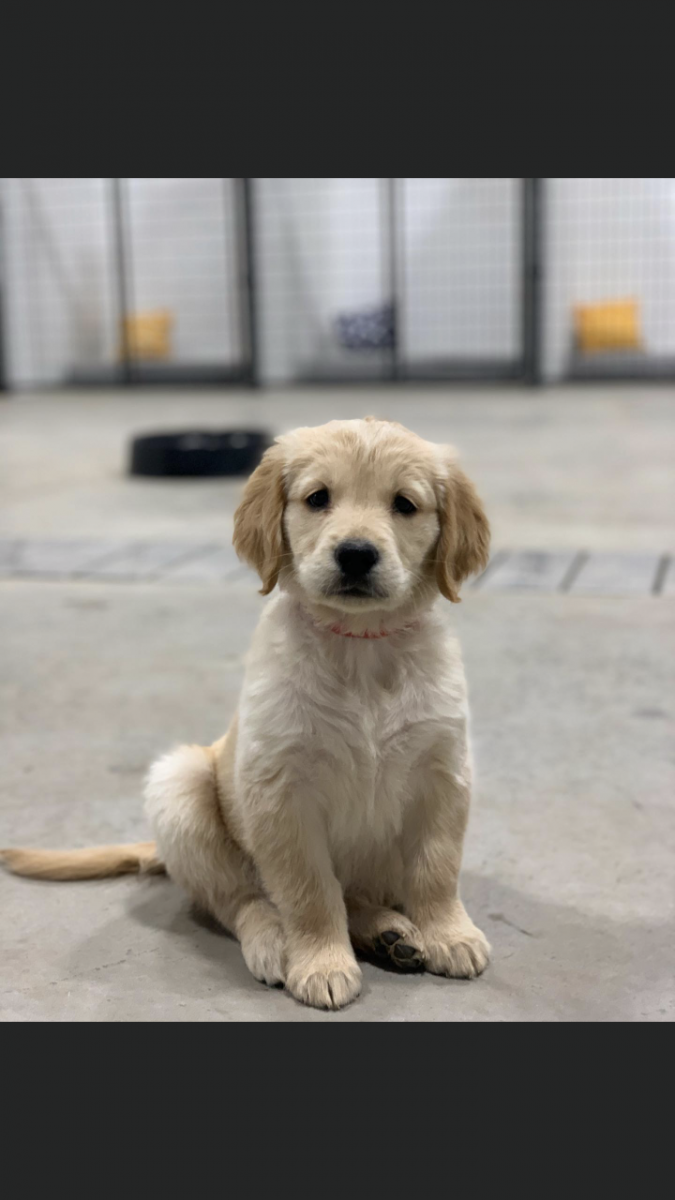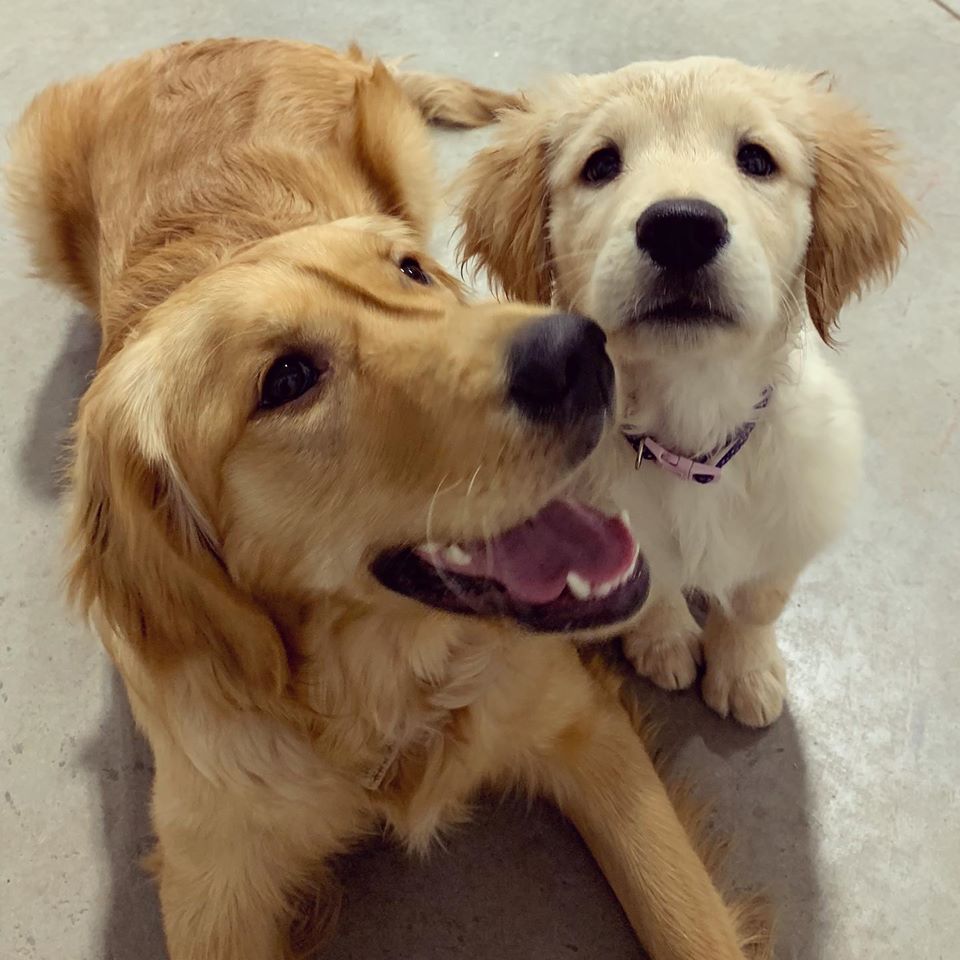 I just got to meet my new foster, Rylee. She tells me I am the prettiest little pup she has ever seen. My foster manages a dog boarding/daycare kennel, so I am able to spend my days training and playing hard with other friends.
January 2020 - 3 months old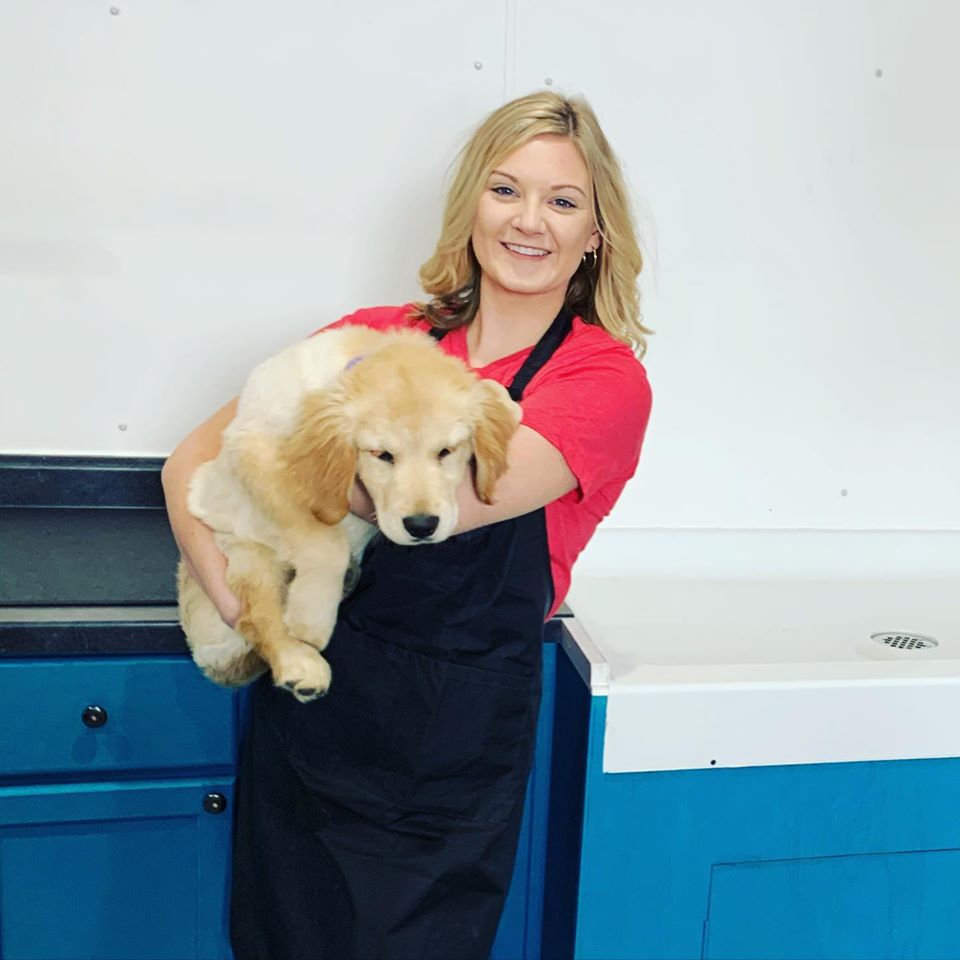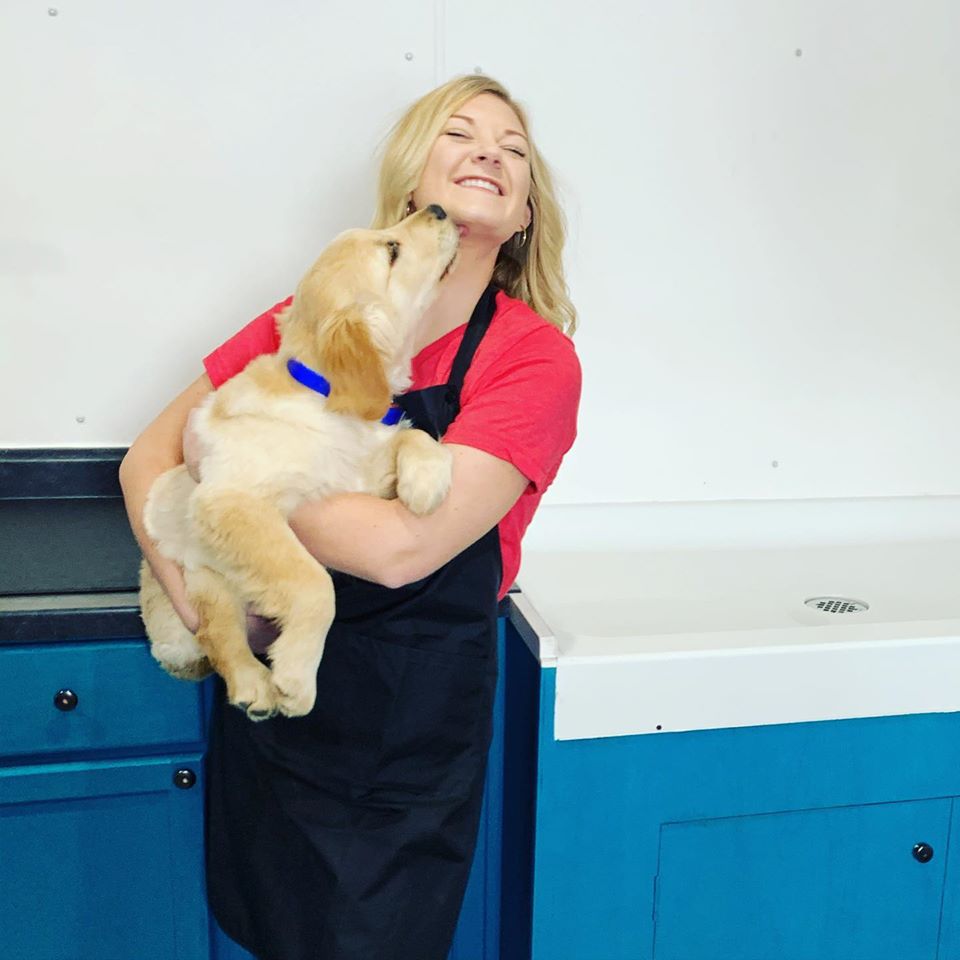 I love spending my days with Rylee at work! We have a healthy balance between play time and work time. I'm starting to understand that when my vest is on, it means I have to focus in on the task at hand.
February 2020 - 4 months old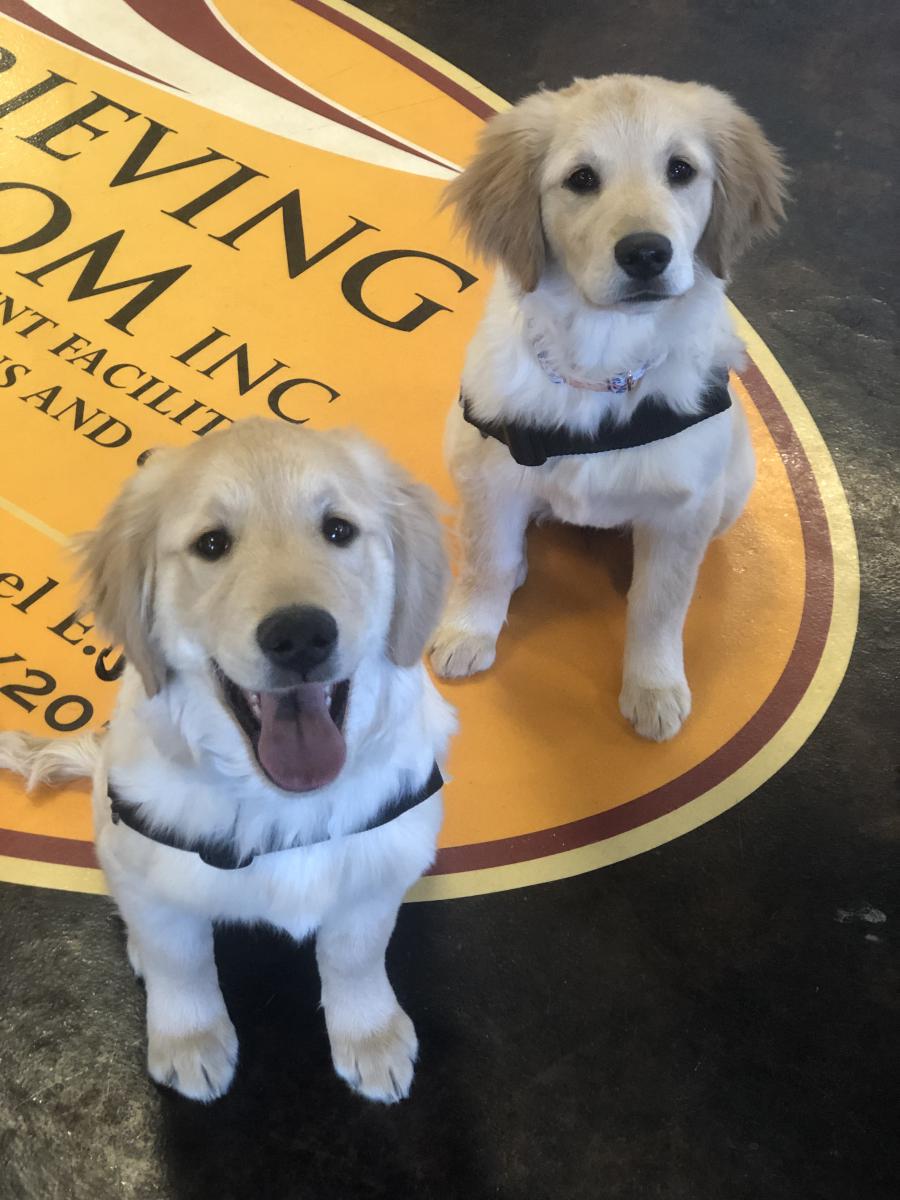 This month I traveled to the Retrieving Freedom facility in Waverly to check in with the foster coordinator and ensure I'm on the right track. While I was there, I was happy to see my littermate, Cooper! We were able to have a play date and take a break to snap this adorable photo.