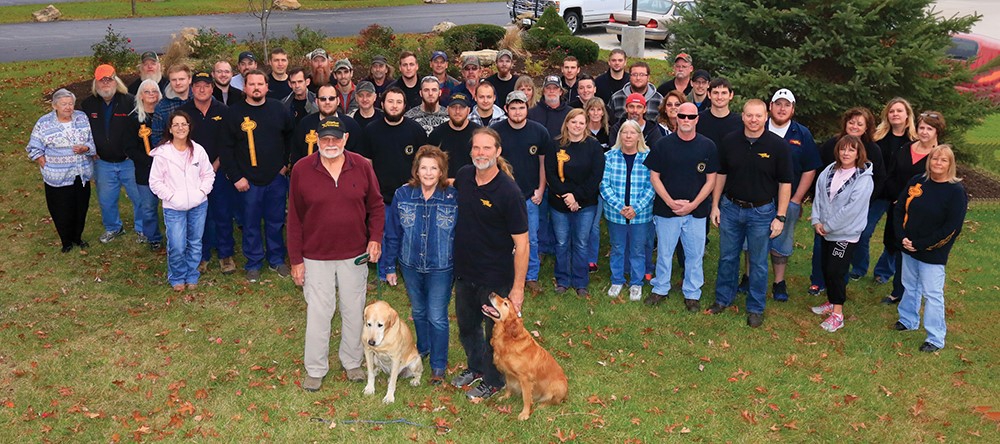 Starline Brass has recently kicked off an exciting promotion. "Project Service Dog" will give away a fantastic reloading prize pack and raise funds to place a service dog with a deserving U.S. veteran. Their reloading prize pack includes a Hornady Lock N Load Ap Reloading Press, RCBS Rock Chucker Supreme Press, Graf & Sons $200 gift certificate, Champion AR500 3/8" 66% IPSC Steel Target, 500 bullets from Sierra Bullets, and 500 Starline cases of the winner's choice.
Starline is going to donate $1 for every unique entry in the Project Service Dog online prize pack giveaway and $1 for every order they receive during the promotion period to Retrieving Freedom, to fund the training and placement of a service dog to a deserving U.S veteran. In addition to that, Starline will match, dollar for dollar, each donation placed here.
Being disabled in a combat zone and forced to return to society as a civilian can be a very difficult struggle for many veterans. Retrieving Freedom's service dogs assist veterans with daily tasks and provide companionship to help them cope with emotions they may be experiencing and PTSD. They also assist veterans who are living with limited mobility or use an orthotic or prosthetic device.
Project Service Dog kicked off on Memorial Day, May 29, 2017 and will run through July 4, 2017. To enter to win this amazing reloading prize pack, and to help Starline place a service dog with a deserving U.S. veteran, visit starlinebrass.com/project or facebook.com/starlinebrass.
Together, we can raise the funds to provide a service dog to a U.S. veteran in need. We want to give back to the loyal and dedicated U.S. troops who have sacrificed so much for our great country.
Starline is a family owned business that prides itself on producing the highest quality brass cases available at the best possible price. For more than 40 years, Starline's unique manufacturing process and commitment from their team of employees has distinguished Starline from the competition. Starline manufactures a full line of handgun cartridge cases, and has recently begun producing rifle brass.
Donate now, and Starline will match your donation to Retrieving Freedom!
Stay up to date with Starline's new handgun and rifle case releases, exciting promotions and other great content. Follow Starline at:
https://www.facebook.com/StarlineBrass/
www.youtube.com/user/StarlineBrass