"Sergeant Dirks, a Grundy Center native, served our country in Afghanistan. Like many veterans, Sergeant Dirks suffered from Post-Traumatic Stress Disorder (PTSD) and substance abuse following his deployment. Dirks was able to find the support he needed through Retrieving Freedom in Waverly, an organization dedicated to training service dogs for veterans. Dirks was paired with his K-9 companion, Tracer, who accompanied him to a veterans' hospital for intensive treatment and now lives with him full-time. Hinson met Dirks and Tracer when she visited Retrieving Freedom in Waverly in 2021 -- the duo has inspired her efforts in Congress to improve veterans' mental health care access.

Hinson was the Republican lead on the Sgt. Ketchum Rural Veterans' Mental Health Act. This legislation, signed into law last year, will help improve mental health care access for veterans in rural areas."

"Sergeant Trent Dirks is an American hero who is using his experience with PTSD and alcohol dependence to help other veterans in our community. I am humbled that he will be my guest at the State of the Union so that we can make sure veterans' mental health care is part of the national conversation. We will continue to work together to shine a light on veterans' mental health and ensure those who served our country have the support they need when they return home." - Congresswoman Ashley Hinson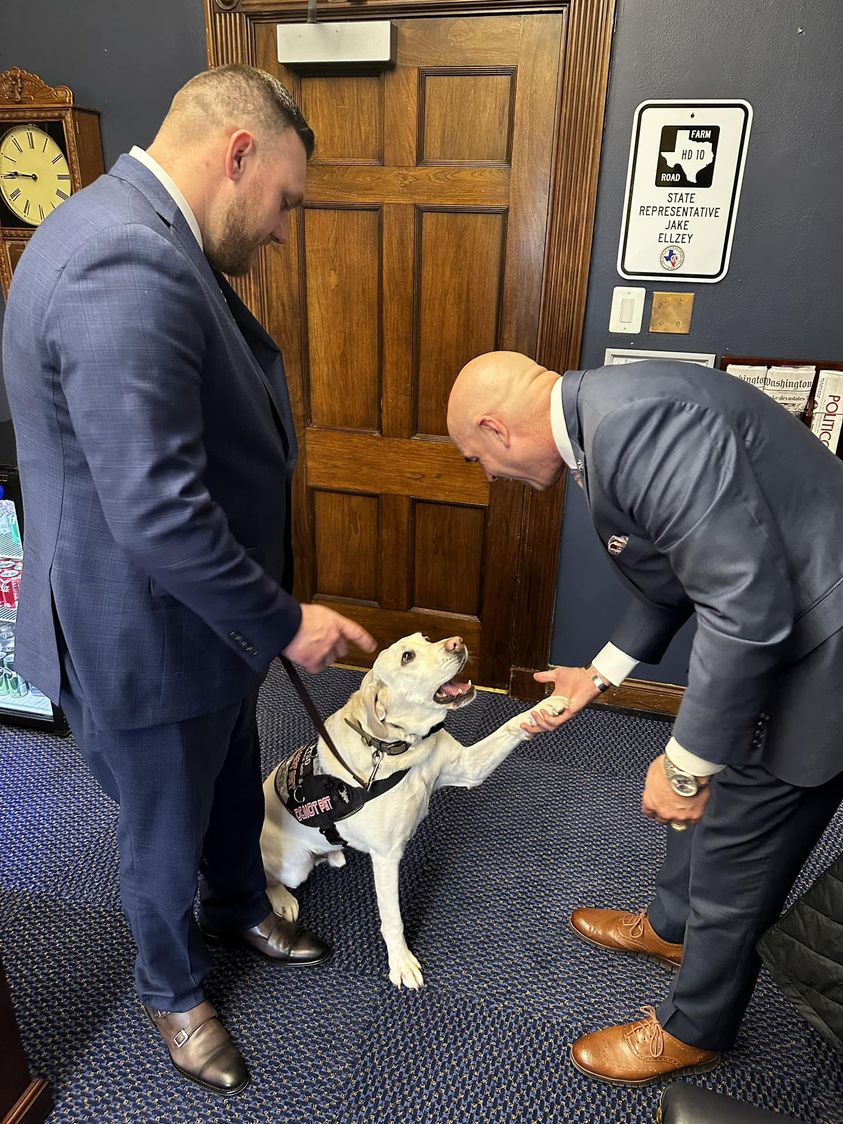 Trent & Tracer meeting Rep. Jake Ellzey. A former Navy Commander now, proudly serving as Congressman for Texas' 6th district.
"I am honored to attend the State of the Union Address and to help raise awareness about the importance of improving veterans' mental health care access. Tracer saved my life and is a big part of my happiness today. I'll continue to tell my story in the hopes of helping my fellow veterans find the support and strength they need to overcome the battles faced when we get home."
- Sergeant Trent Dirks
Learn more here:
Hinson Announces Sergeant Trent Dirks as State of the Union Guest | Representative Ashley Hinson (house.gov)
Rep. Ashley Hinson brings Sgt. Trent Dirks as guest for State of the Union Address (msn.com)