Sponsor Announcement
I am honored to be sponsored by Barb and Kevin Mahnken. They graciously donated toward a Puppy Head Start sponsorship, which provided them the opportunity to give me my wonderful name! I want to thank Barb and Kevin from the bottom of my heart for their generosity toward my training. I hope to make them proud!!
Iris' Journey
Stage 1 Introduction
Hi! I'm Iris. I am proud to have been selected to enter into the Retrieving Freedom training program. I am from Green Hills Goldens in Chillicothe, Missouri. During this stage of training I will be spending approximately 8 months with my new volunteer puppy raiser, the Sedalia Parks & Recreation Department.
Throughout Stage 1, I will learn the basics obedience, public behavior, and a lot of socialization. I understand that it takes a very special dog to complete the program as there is a high standard to become a Service Dog. I am aware that I may be one of the dogs whose purpose is outside of service work so I will be updating my profile on a monthly basis for all that would like to follow my journey through the program.
April 2021 - 2 months old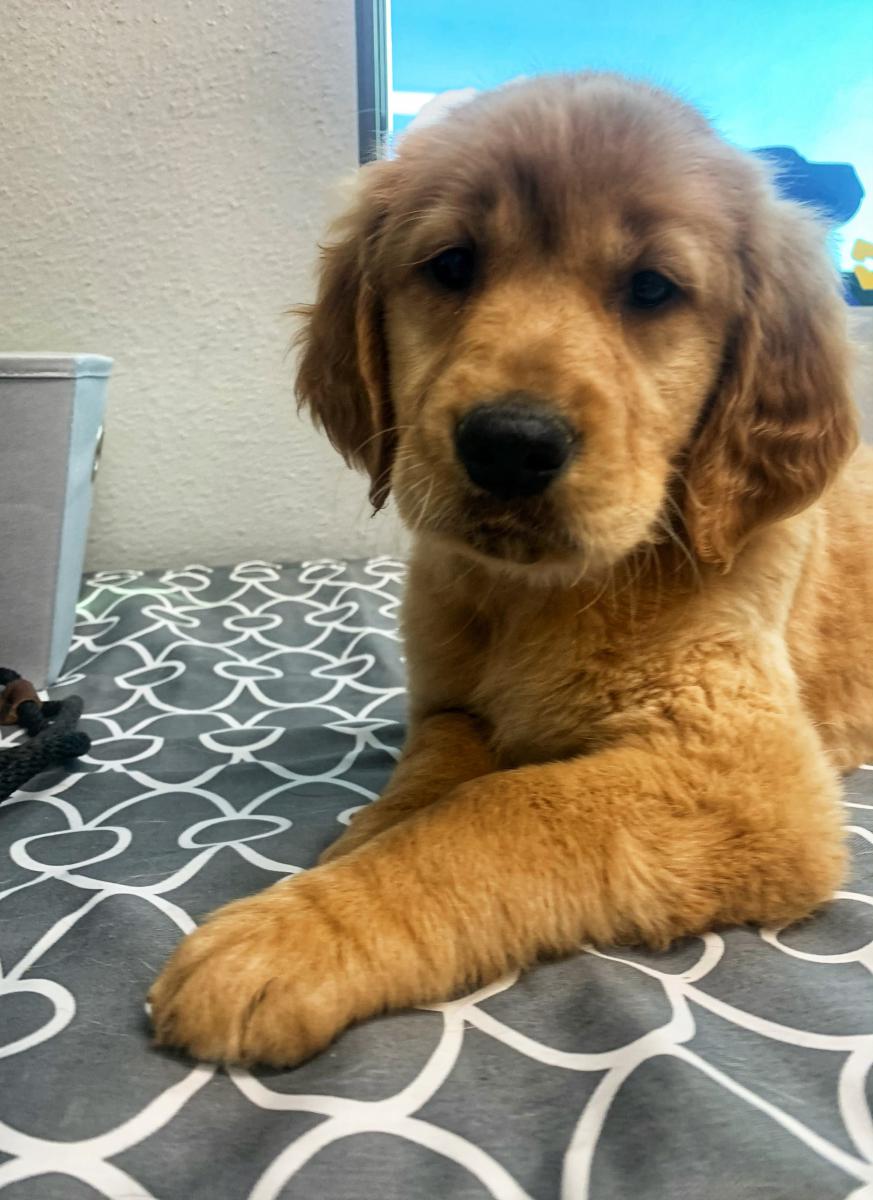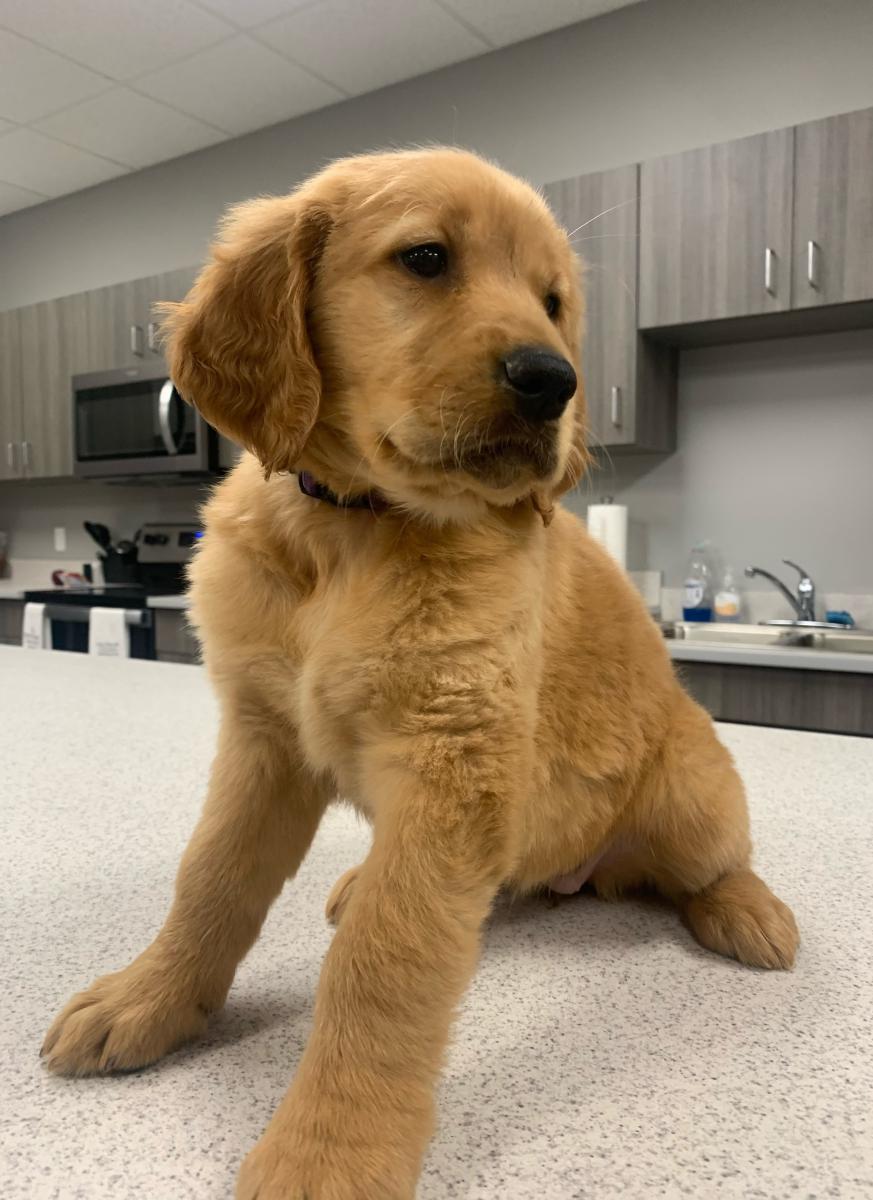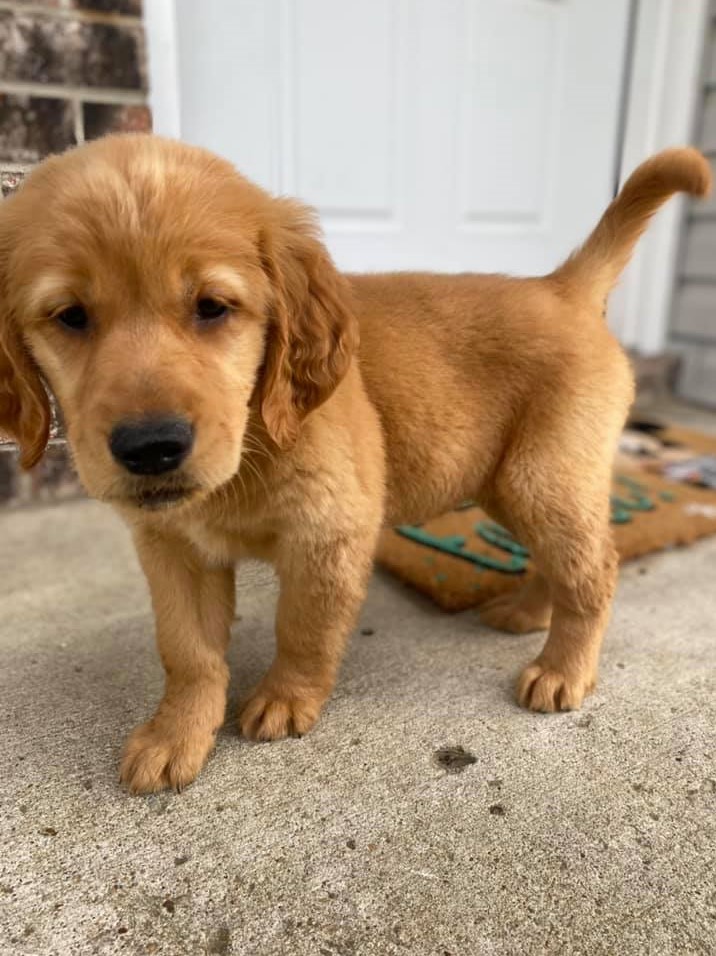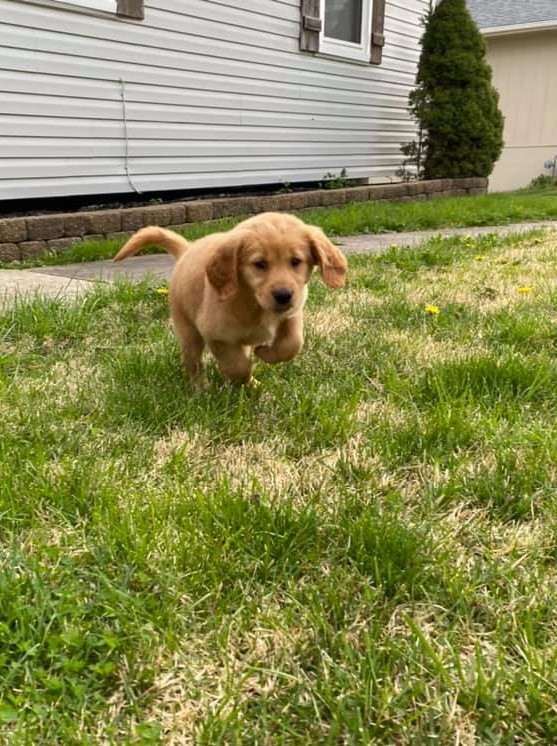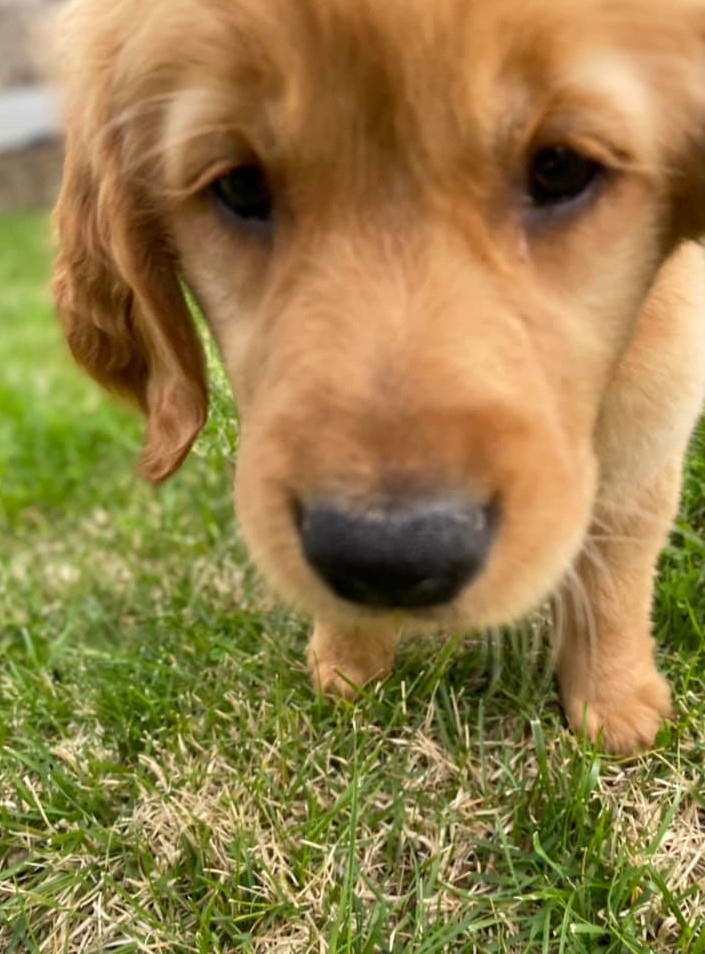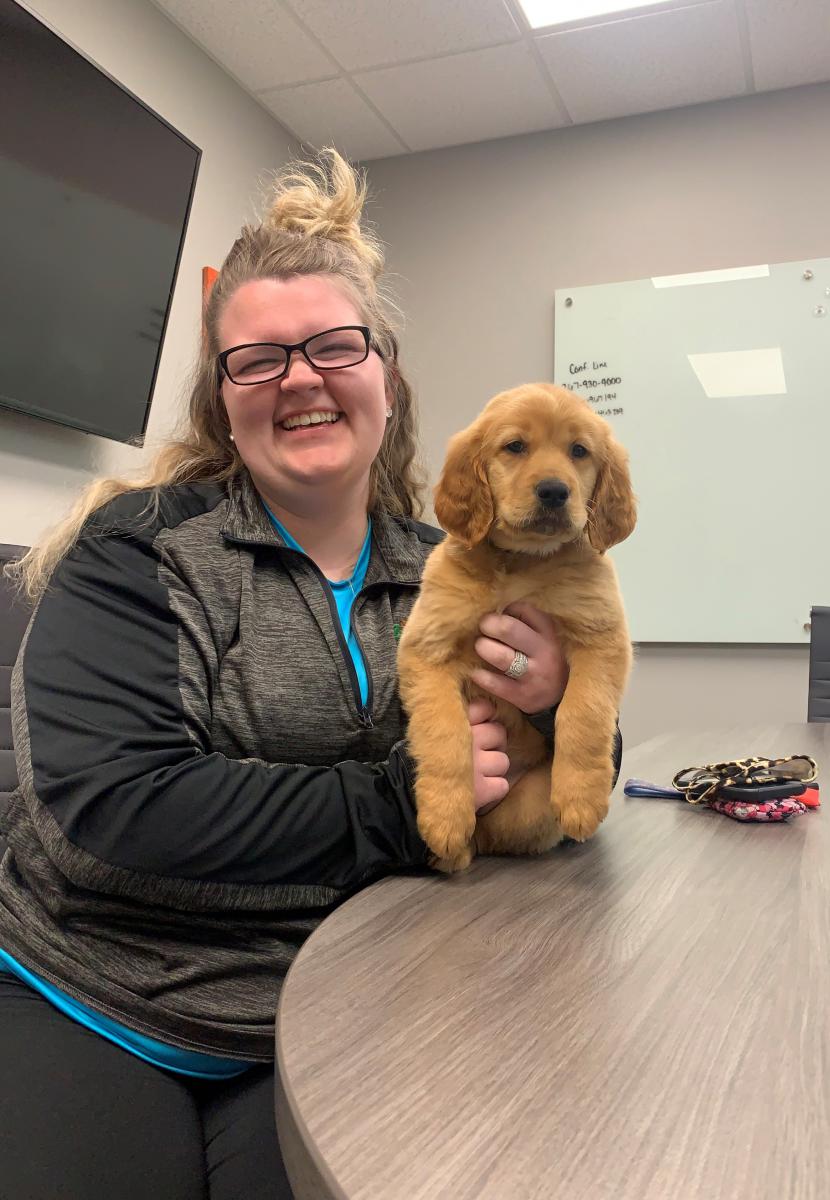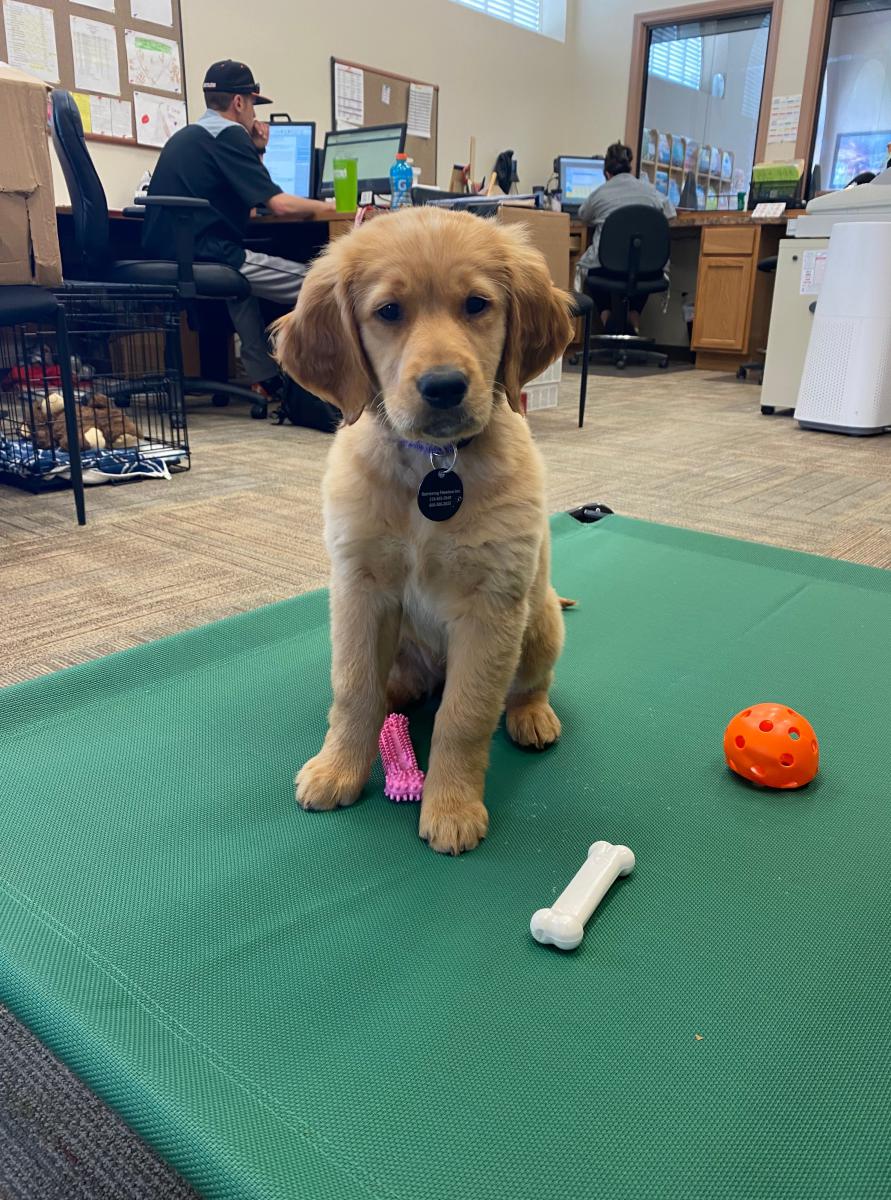 I started training this month! I began working on learning my name, potty training, how to walk on a leash, and crate training. I'm excited to see what Savannah and I can do together! She is my primary handler, but my entire foster team is everyone at the Sedalia Parks & Recreation Department.
May 2021 - 3 months old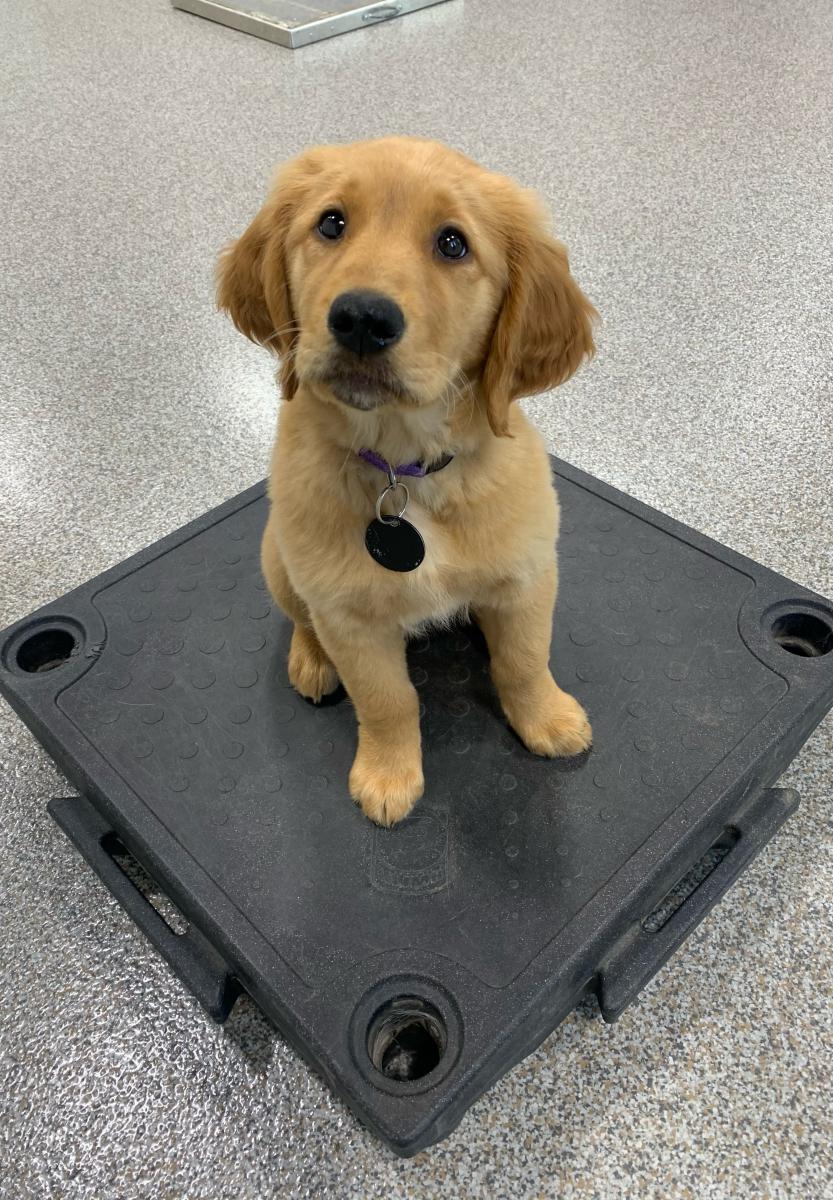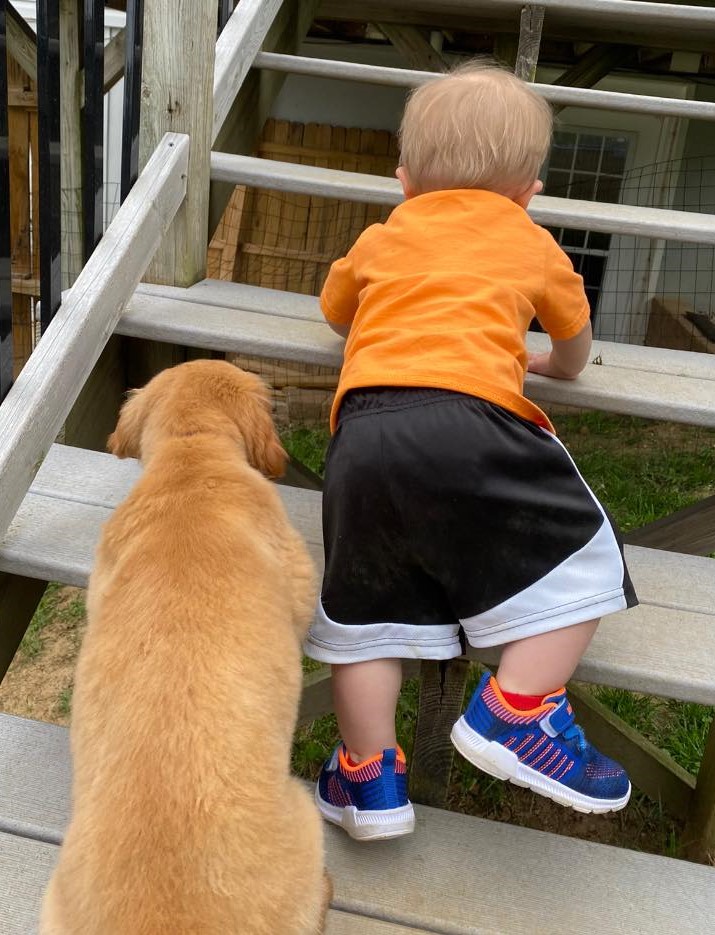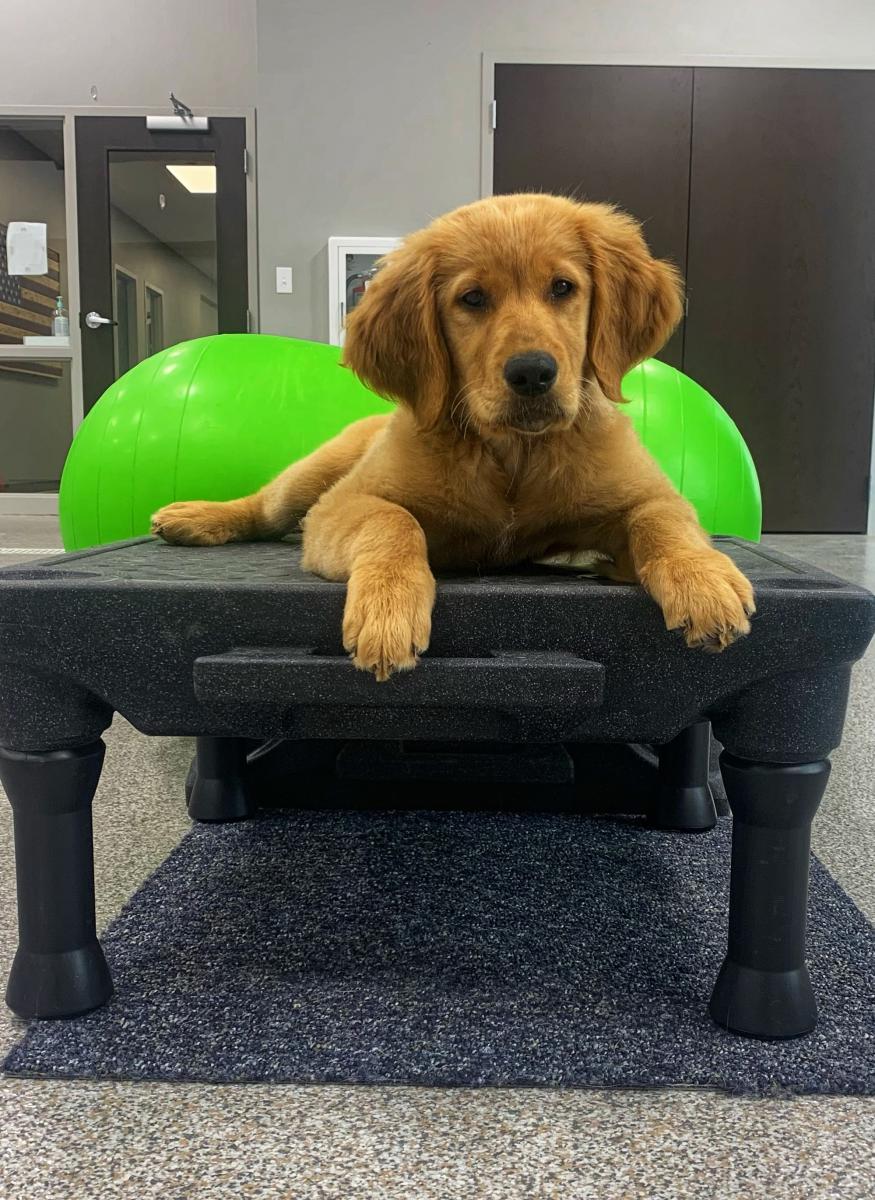 My human brother is showing me how to use the stairs properly! Savannah and I had a training lesson at the Retrieving Freedom facility and we are learning everything we need to right on track for now!
June 2021 - 4 months old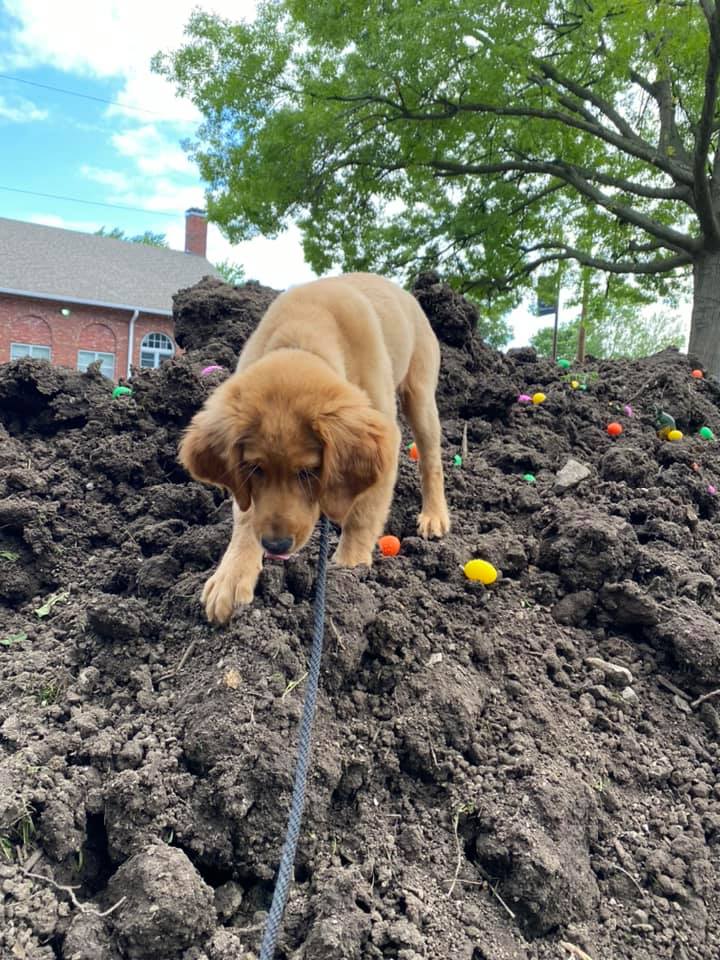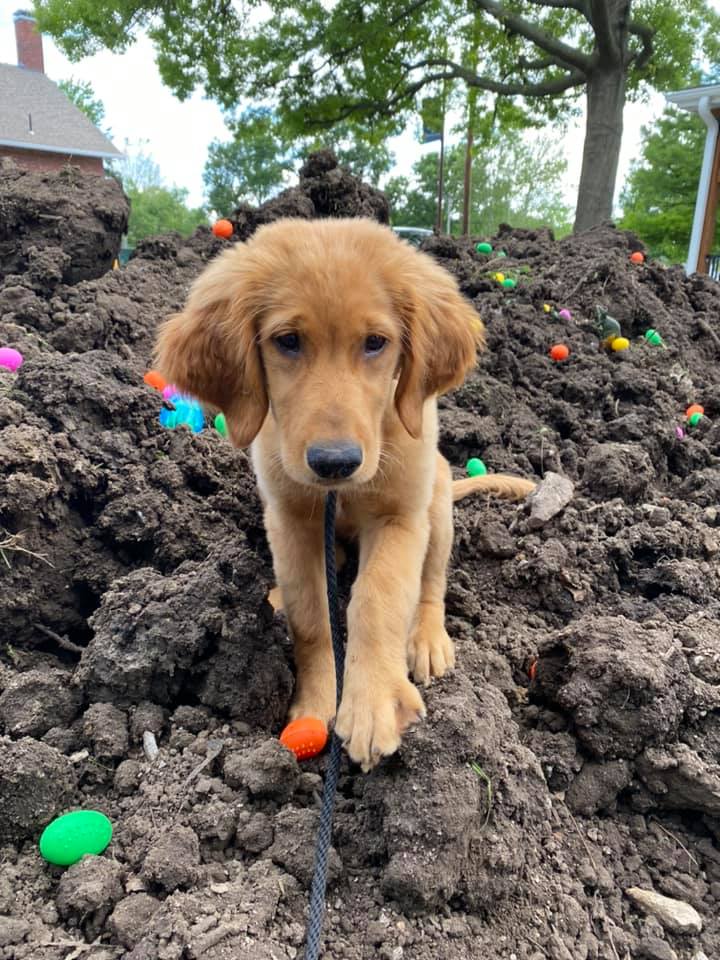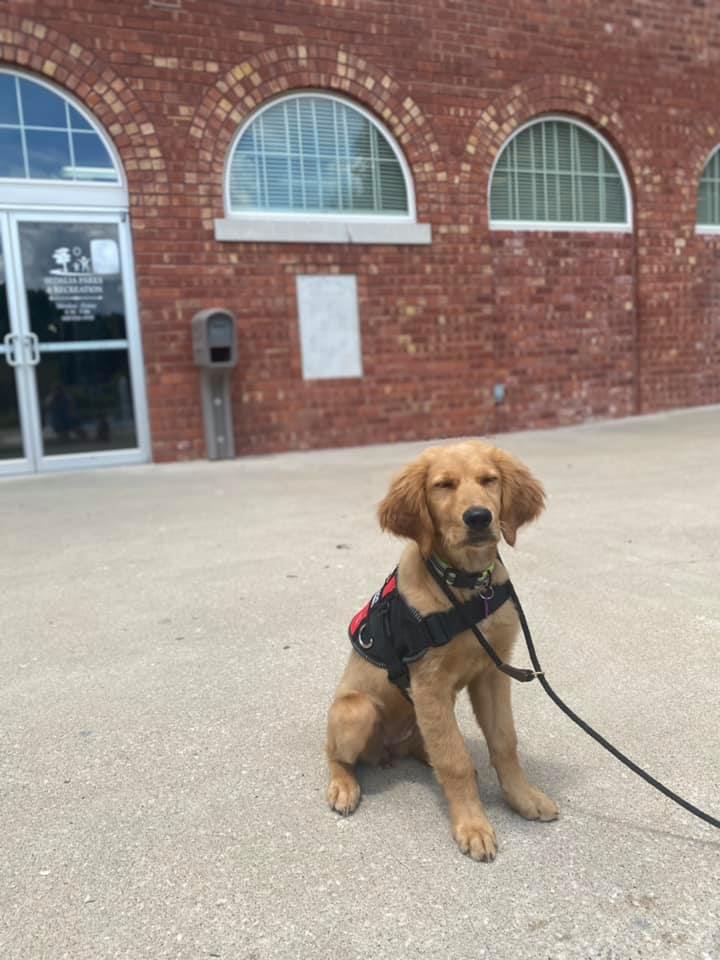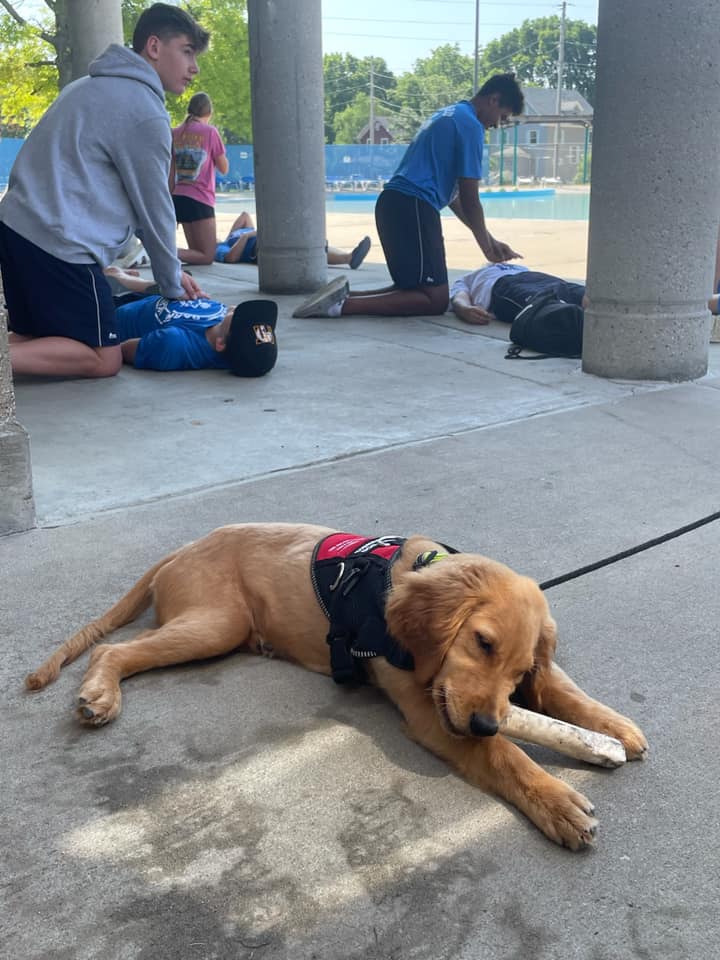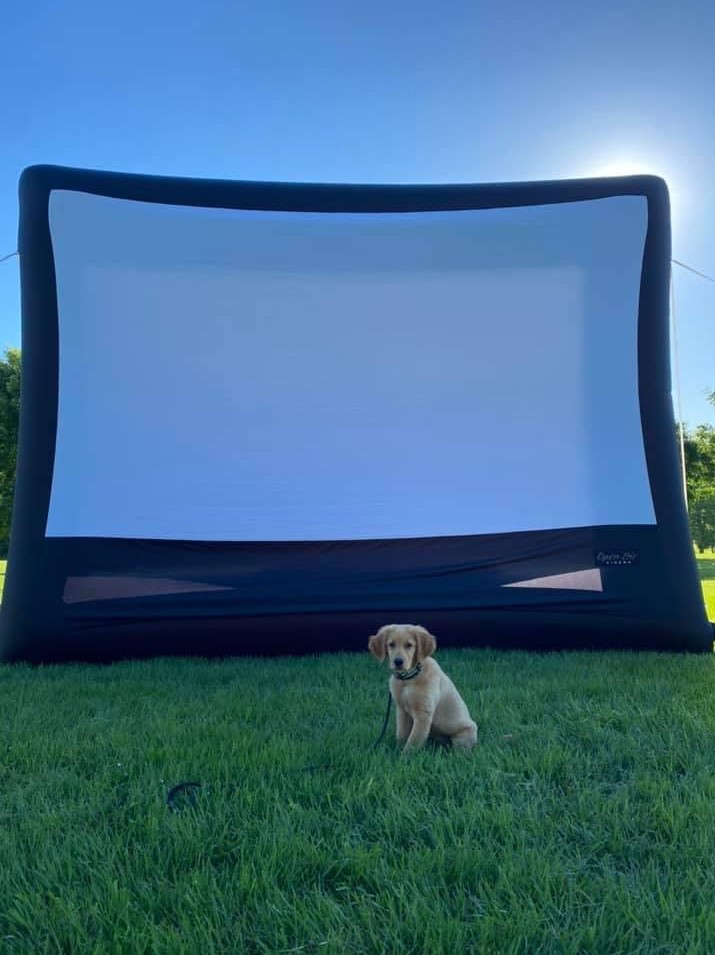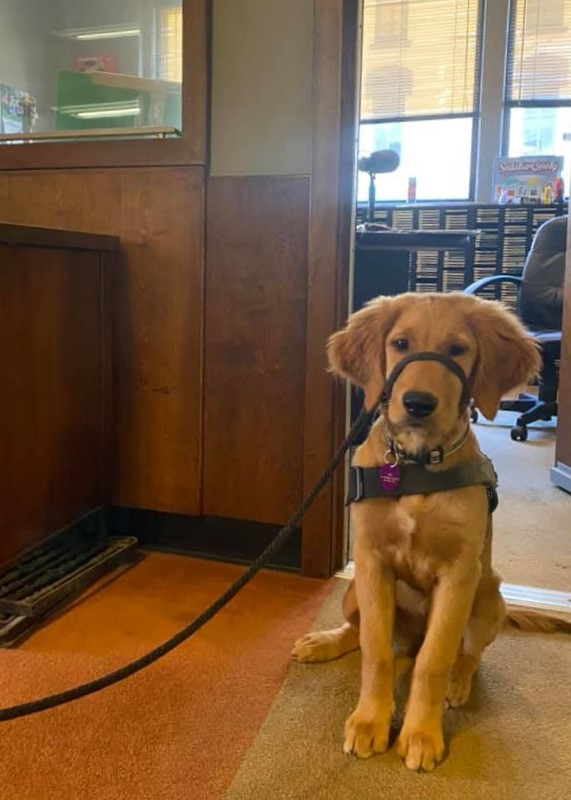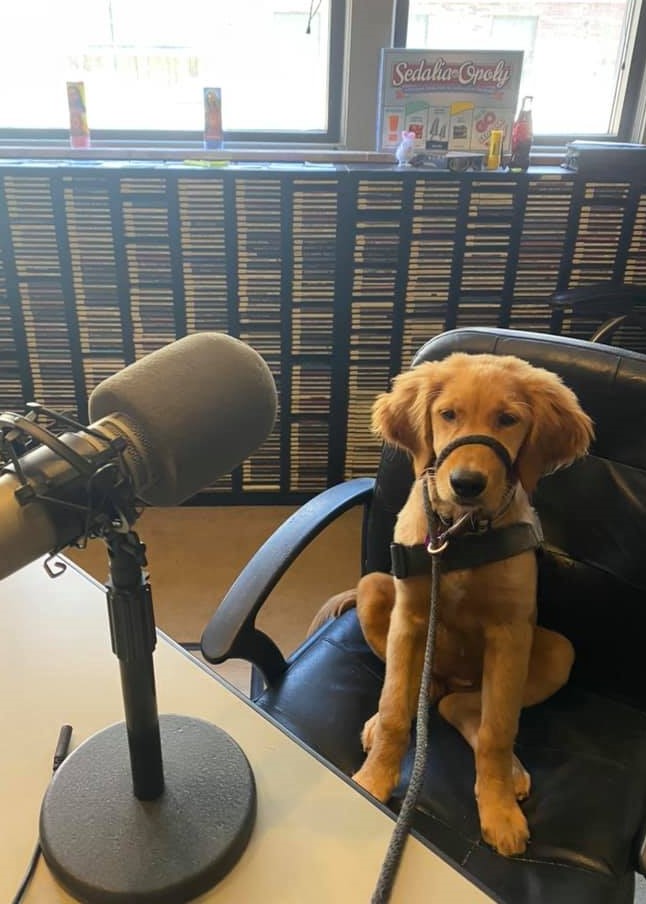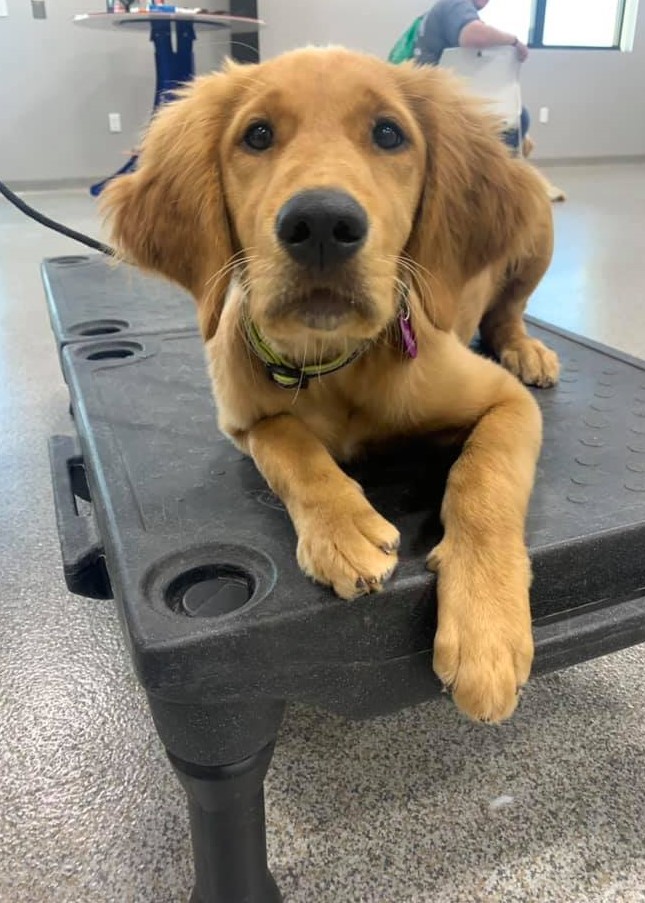 Now that I am old enough, big enough, and fully vaccinated, I have advanced into a training vest and have begun training in public! I attended an outdoor move night and behaved well despite many potential distractions around. I also went to the local community pool to "help" the lifeguards with their training. I had my debut at the local radio station and was on my best behavior!
July 2021 - 5 months old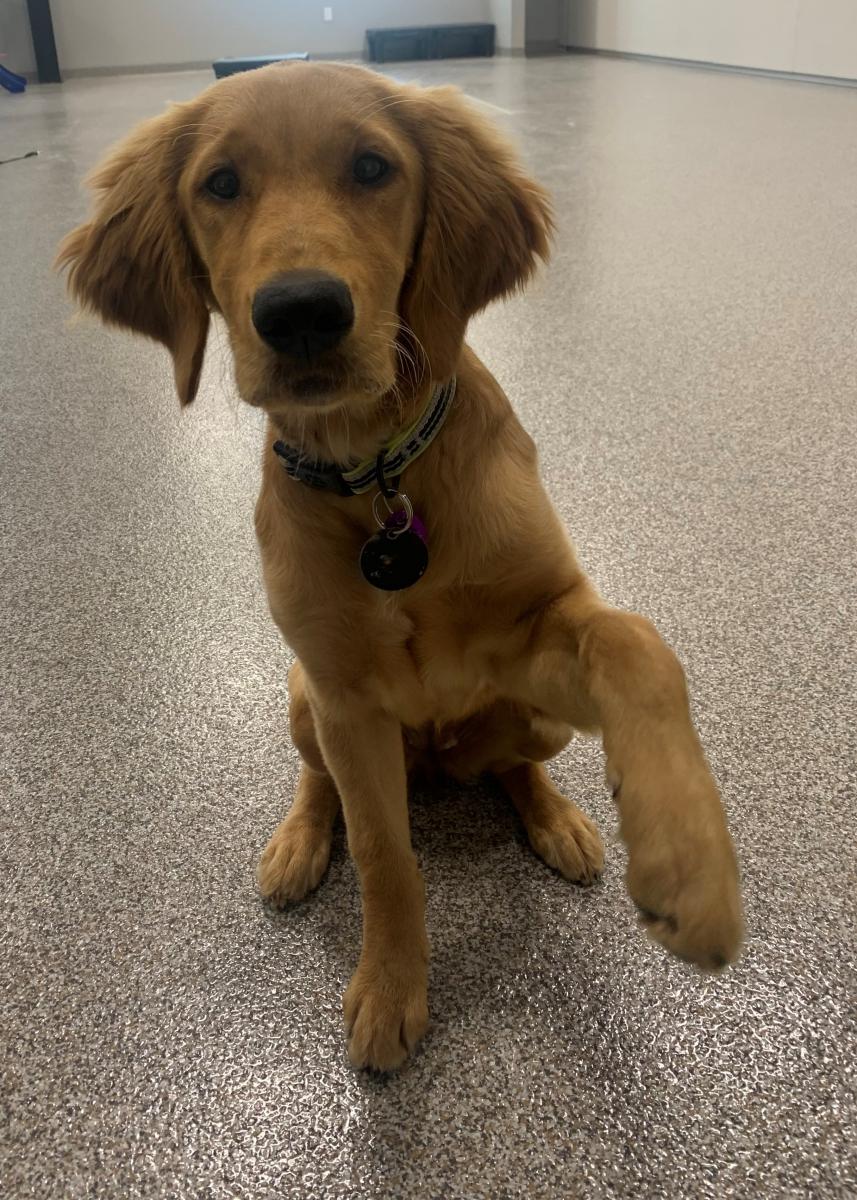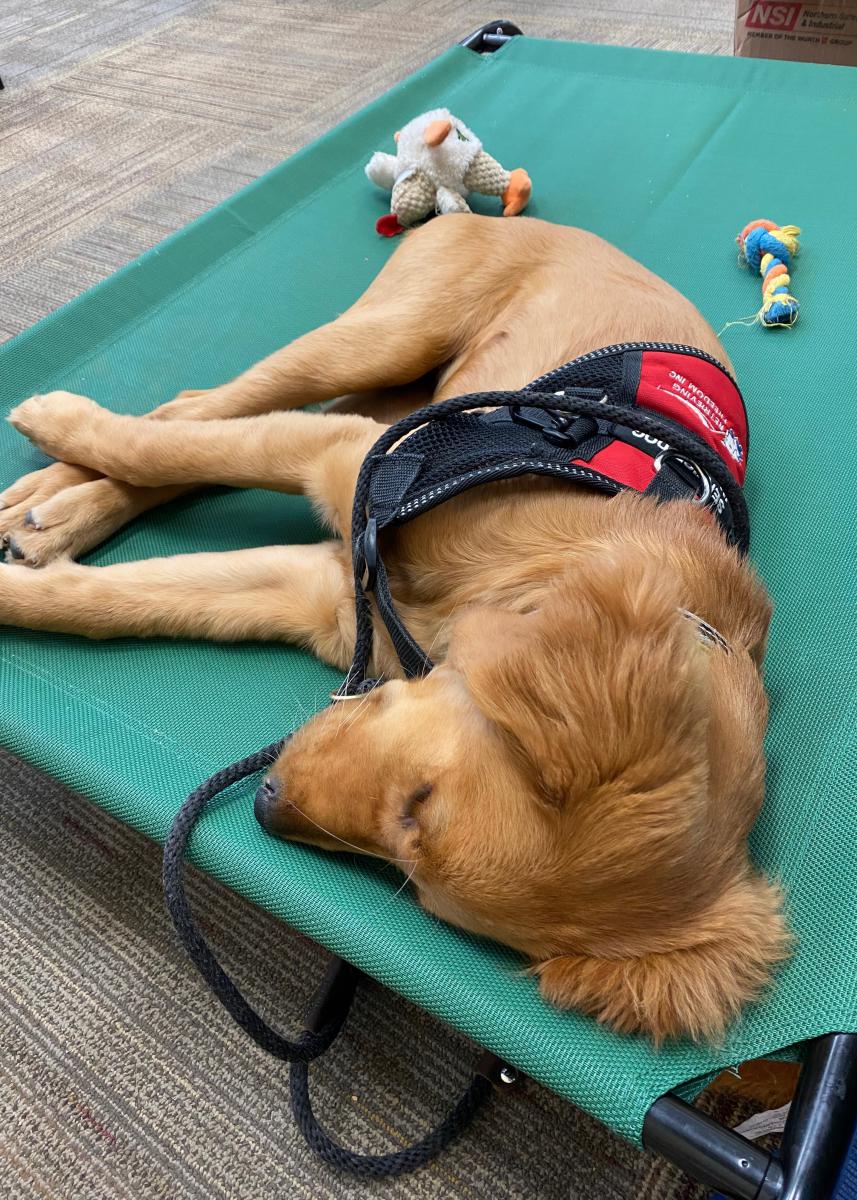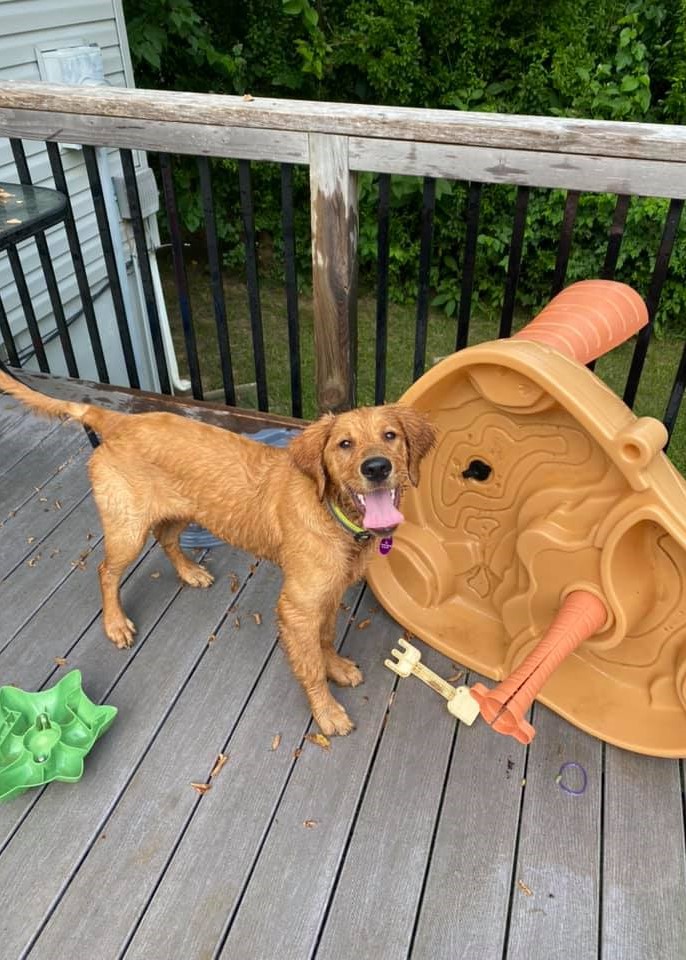 I am learning to relax quietly on my mat while training at the office. I found a fun new way to keep cool on hot summer days - playing in my human brother's water table!