Stage 1 Introduction
Hi! My name is Java. I am proud to have been selected to enter into the Retrieving Freedom training program. My parents are "Annie" who is originally from Kerrybrook Labradors and is now fostered by the Card family, and "Stone" of Oasis Labradors. During this stage of training I will be spending approximately 8 months with my new volunteer foster, Alison.
Throughout Stage 1, I will learn the basics obedience, public behavior, and a lot of socialization. I understand that it takes a very special dog to complete the program as there is a high standard to become a Service Dog. I am aware that I may be one of the dogs whose purpose is outside of service work so I will be updating my profile on a monthly basis for all that would like to follow my journey through the program.
May 2020 - 2 months old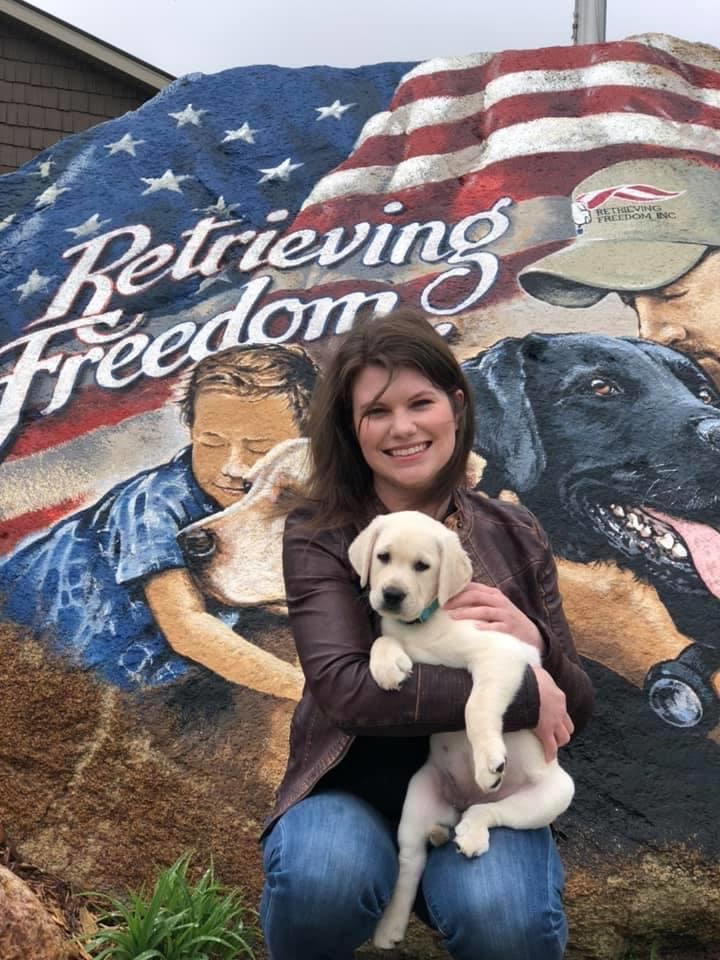 What a big month! I transitioned from living with my brothers and sisters at our wonderful breeding foster's home in Texas, to my new puppy foster home in Iowa! I will be spending time with Alison and her family to work on crate training, potty training, and learning my name in this first month.