Stage 1 Introduction
Hello there, my name is Jessie! I am proud to have been selected to enter into the Retrieving Freedom training program. I came from Green Hills Goldens in Chillicothe, Missouri. During this stage of training I will be spending approximately 8 to 10 months with my new volunteer foster, Courtlin.
Throughout Stage 1, I will learn the basics obedience, public behavior, and a lot of socialization. I understand that it takes a very special dog to complete the program as there is a high standard to become a Service Dog. I am aware that I may be one of the dogs whose purpose is outside of service work so I will be updating my profile on a monthly basis for all that would like to follow my journey through the program.
December 2020 - 2 months old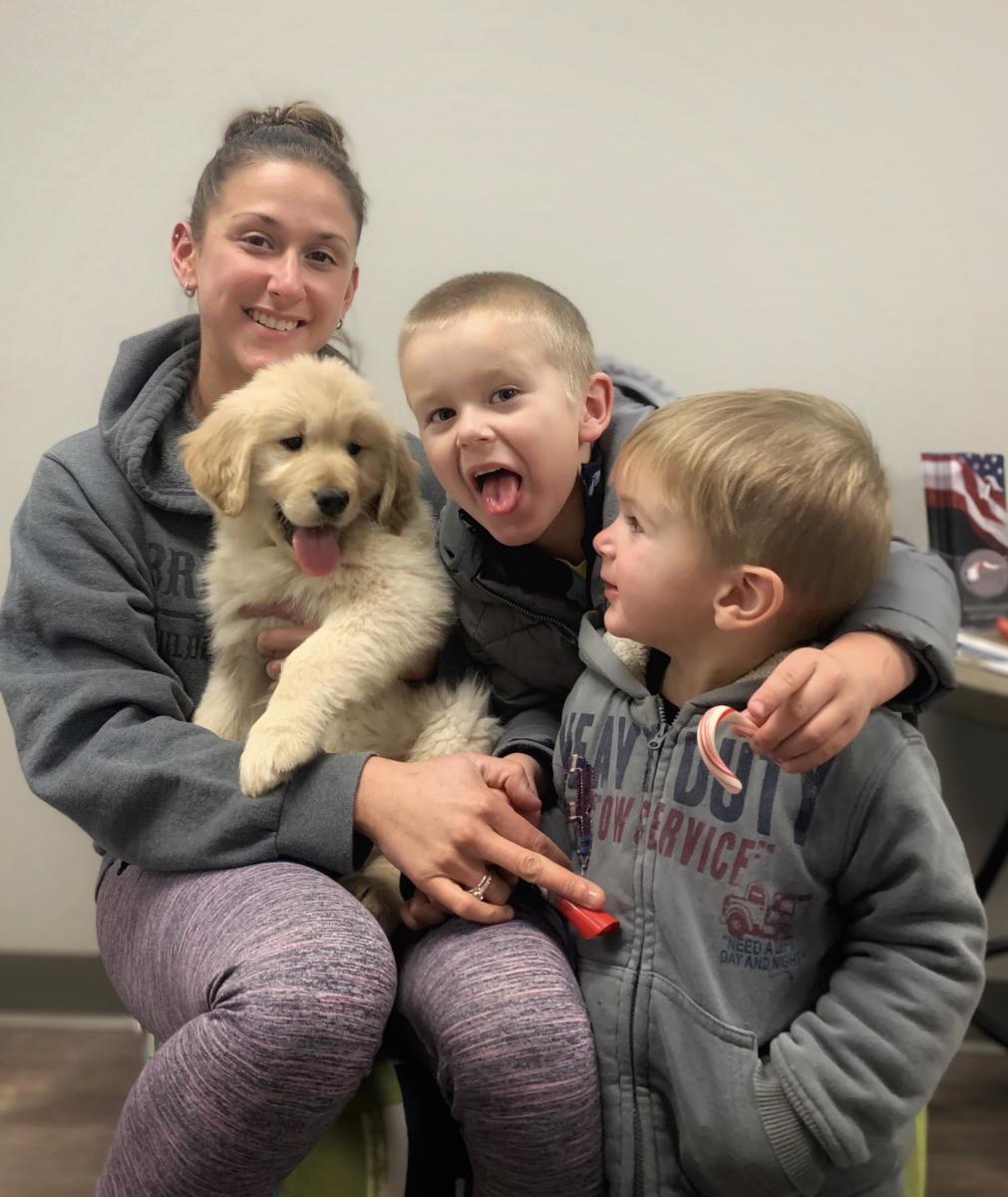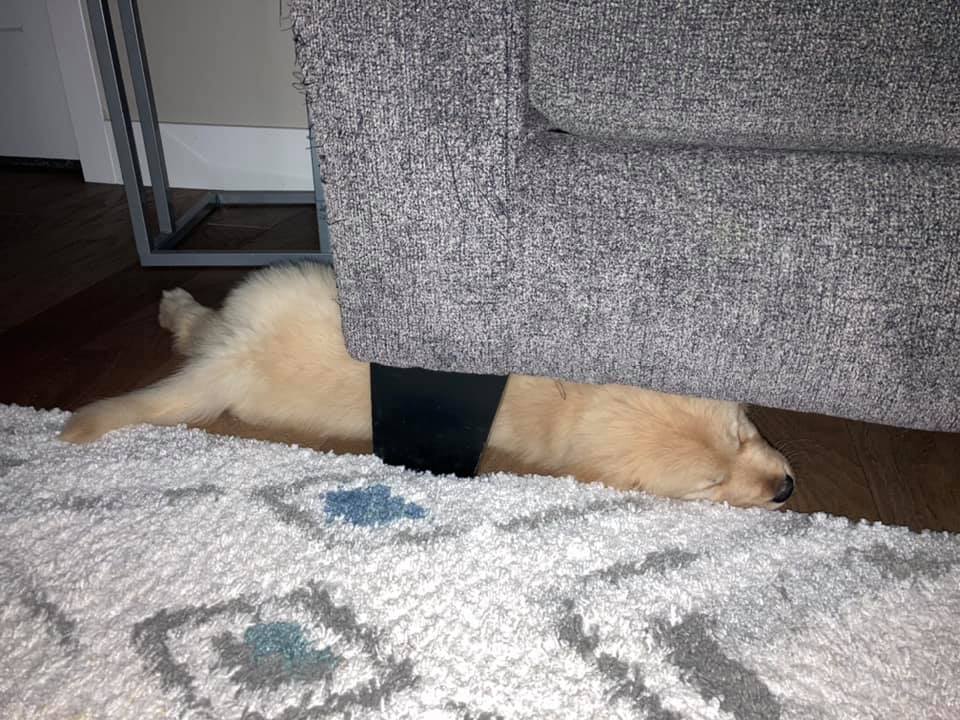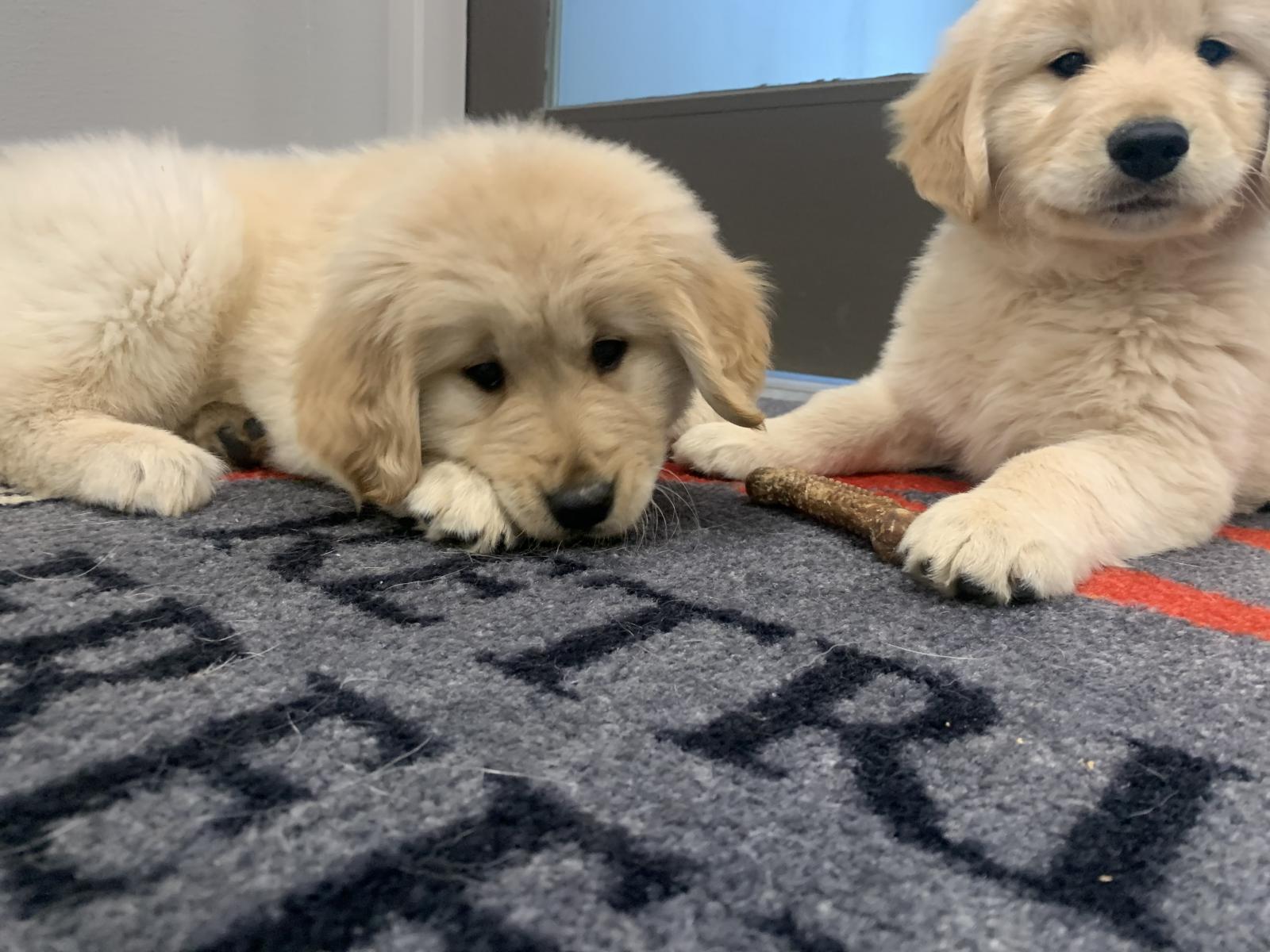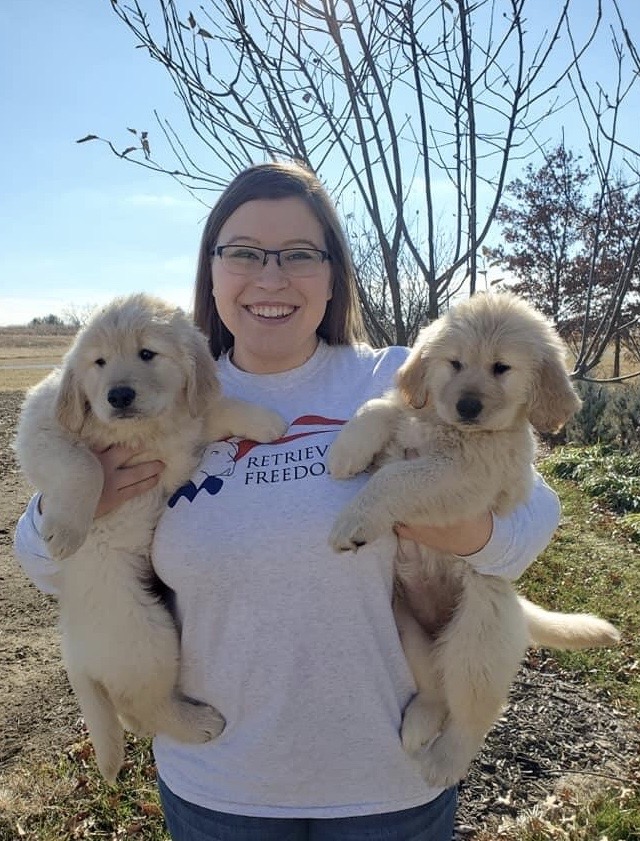 I've been spending time with Melanie, my temporary foster! The first tasks we're working on is potty training, name recognition, and crate training. I'm also learning to properly walk on a leash. I only train for about 10 minutes at a time until I'm ready for a nap! Lately I've been napping in my favorite spot, which is under the couch. Melanie says she doesn't think I'll fit there for long, but we will see about that!
January 2021 - 3 months old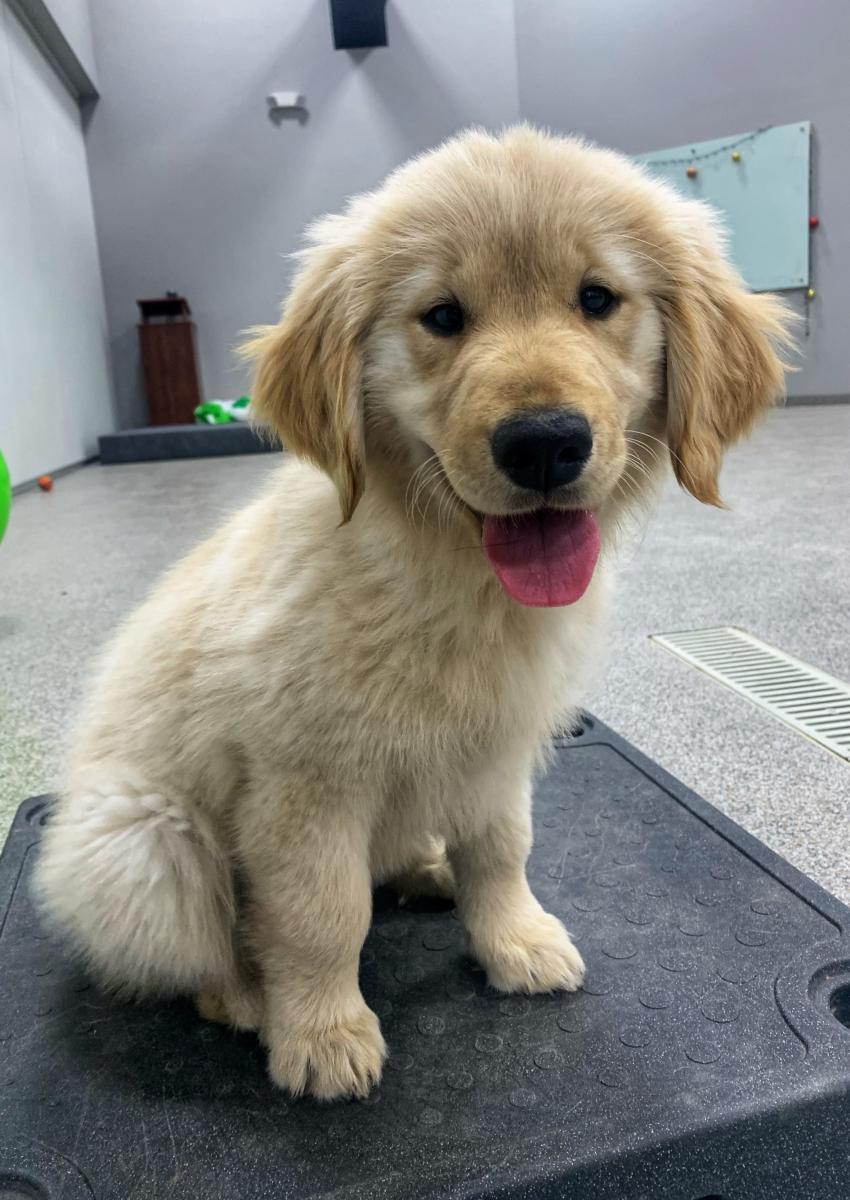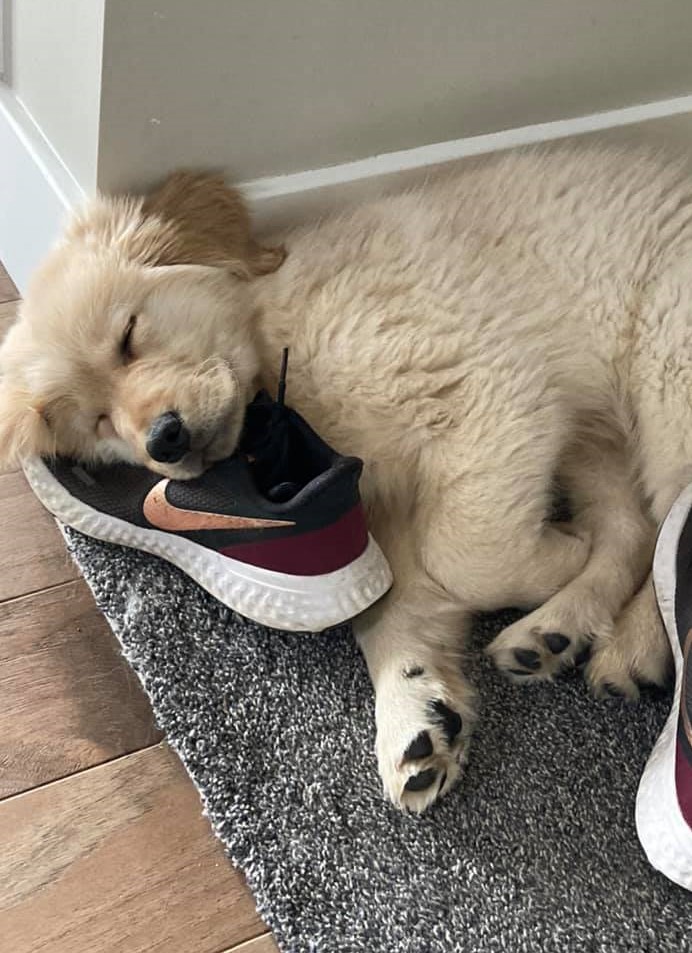 I stop by the Retrieving Freedom facility every few weeks to show the trainers my progress. I always make sure to leave them with a smile, by flashing this sweet look! My training is coming along nicely.