Sponsor Announcement
I am honored to be sponsored by Disabled American Veterans Chapter 53. They graciously donated toward a sponsorship, which provided them the opportunity to give me my wonderful name! I want to thank them from the bottom of my heart for their generosity toward my training. I hope to make them proud!!
Judge's Journey
Stage 1 Introduction
Hi there! My name is Judge. I am proud to have been selected to enter into the Retrieving Freedom training program. My parents are from Sunflower Goldens/Kris Holman and Golden Dreams Kennel. During this stage of training I will be spending approximately 8 months with my new volunteer foster, Whitney, and her family.
Throughout Stage 1, I will learn the basics obedience, public behavior, and a lot of socialization. I understand that it takes a very special dog to complete the program as there is a high standard to become a Service Dog. I am aware that I may be one of the dogs whose purpose is outside of service work so I will be updating my profile on a monthly basis for all that would like to follow my journey through the program.
February 2021 - 2 months old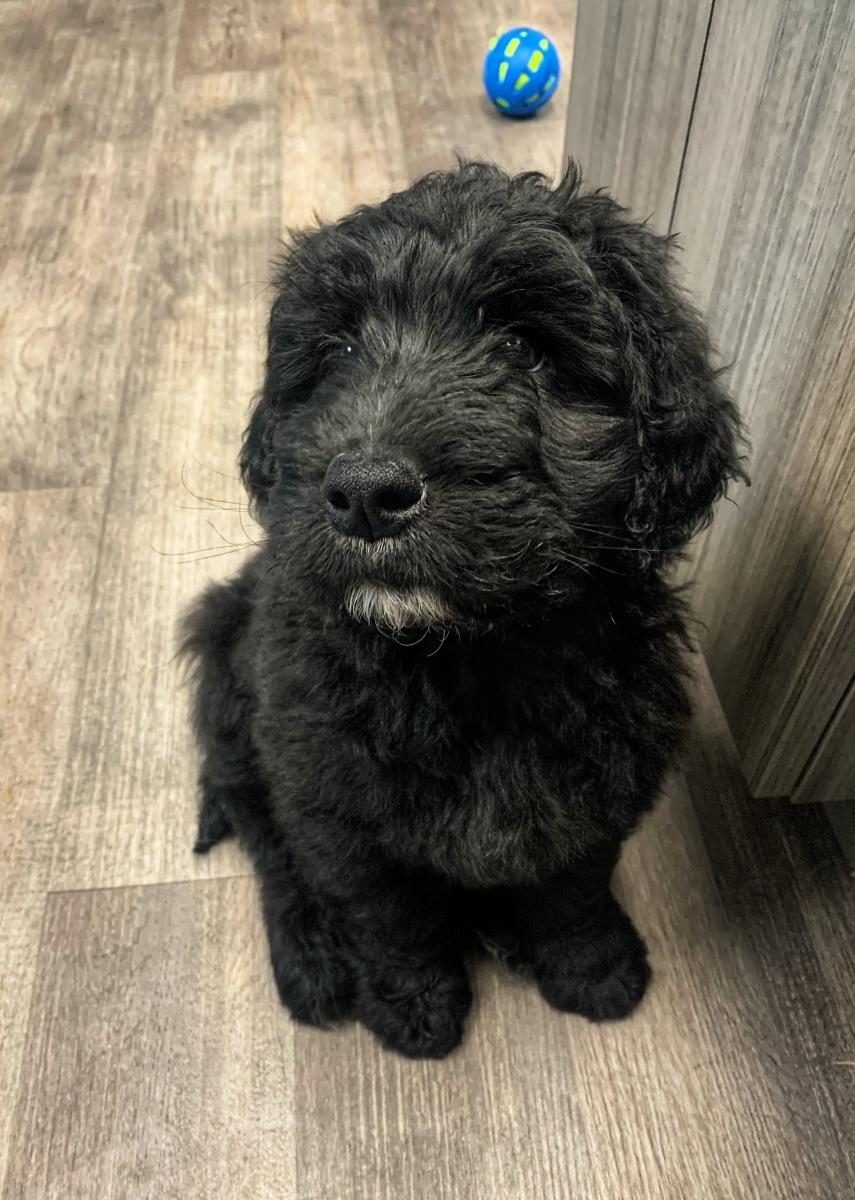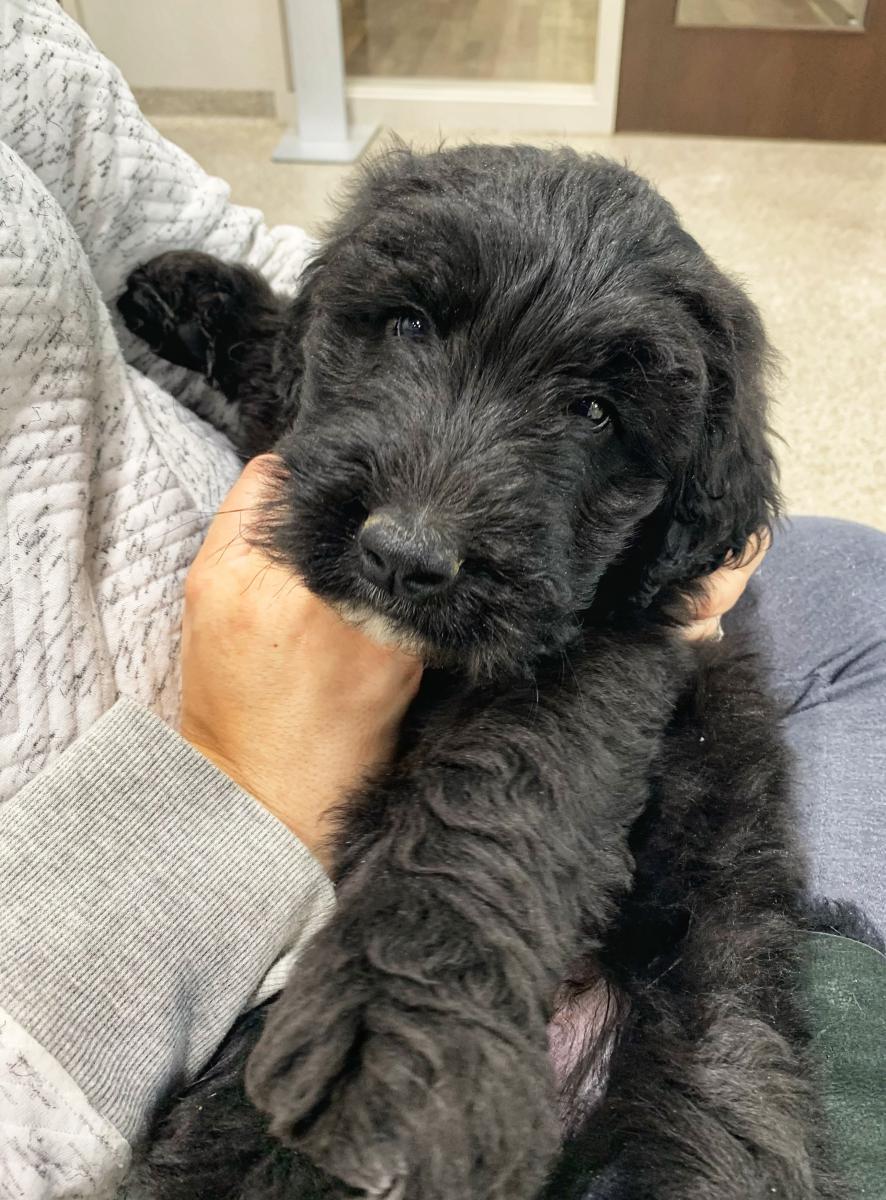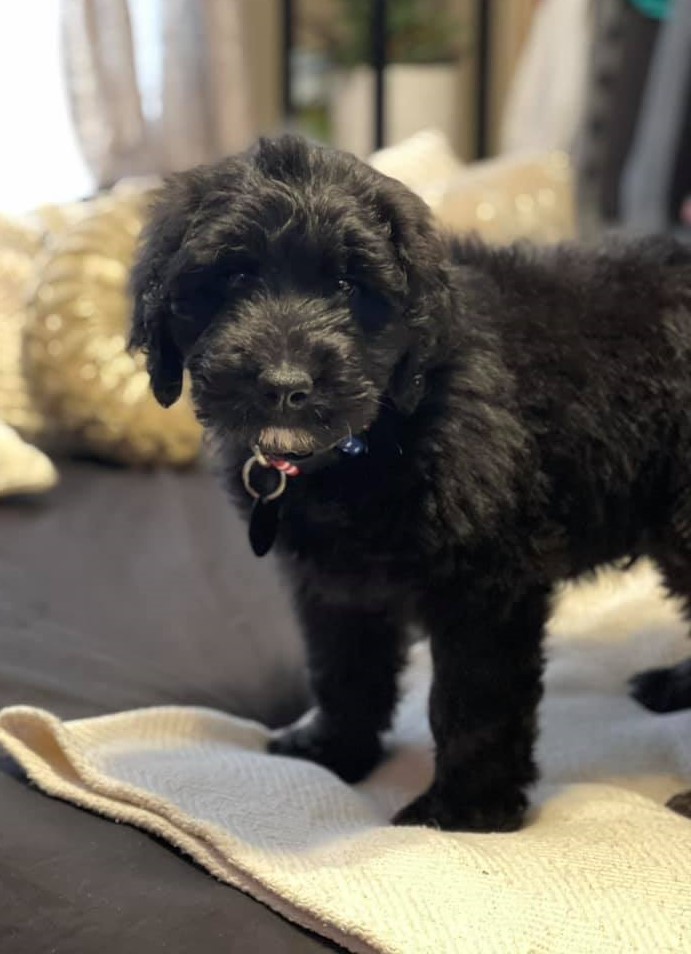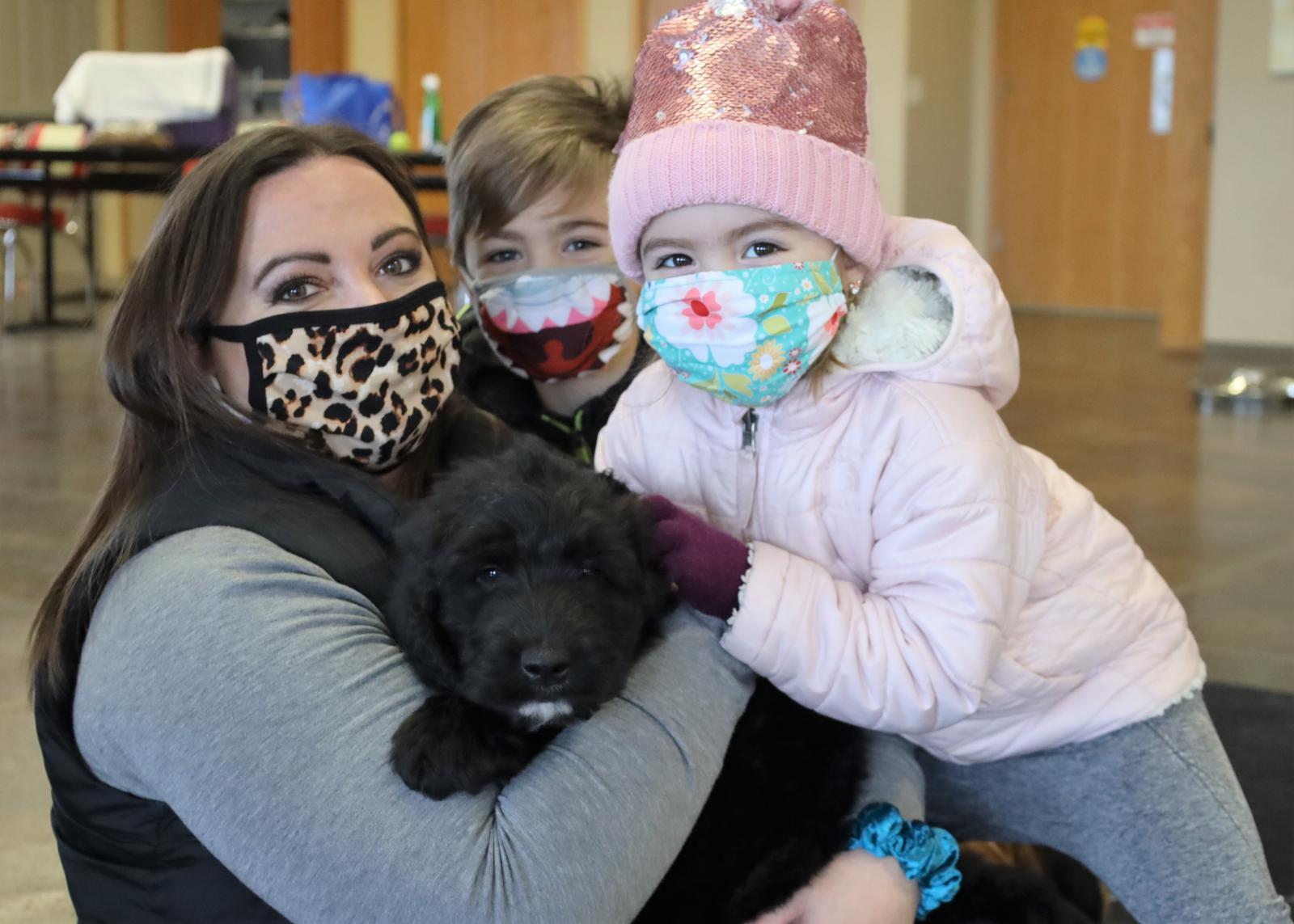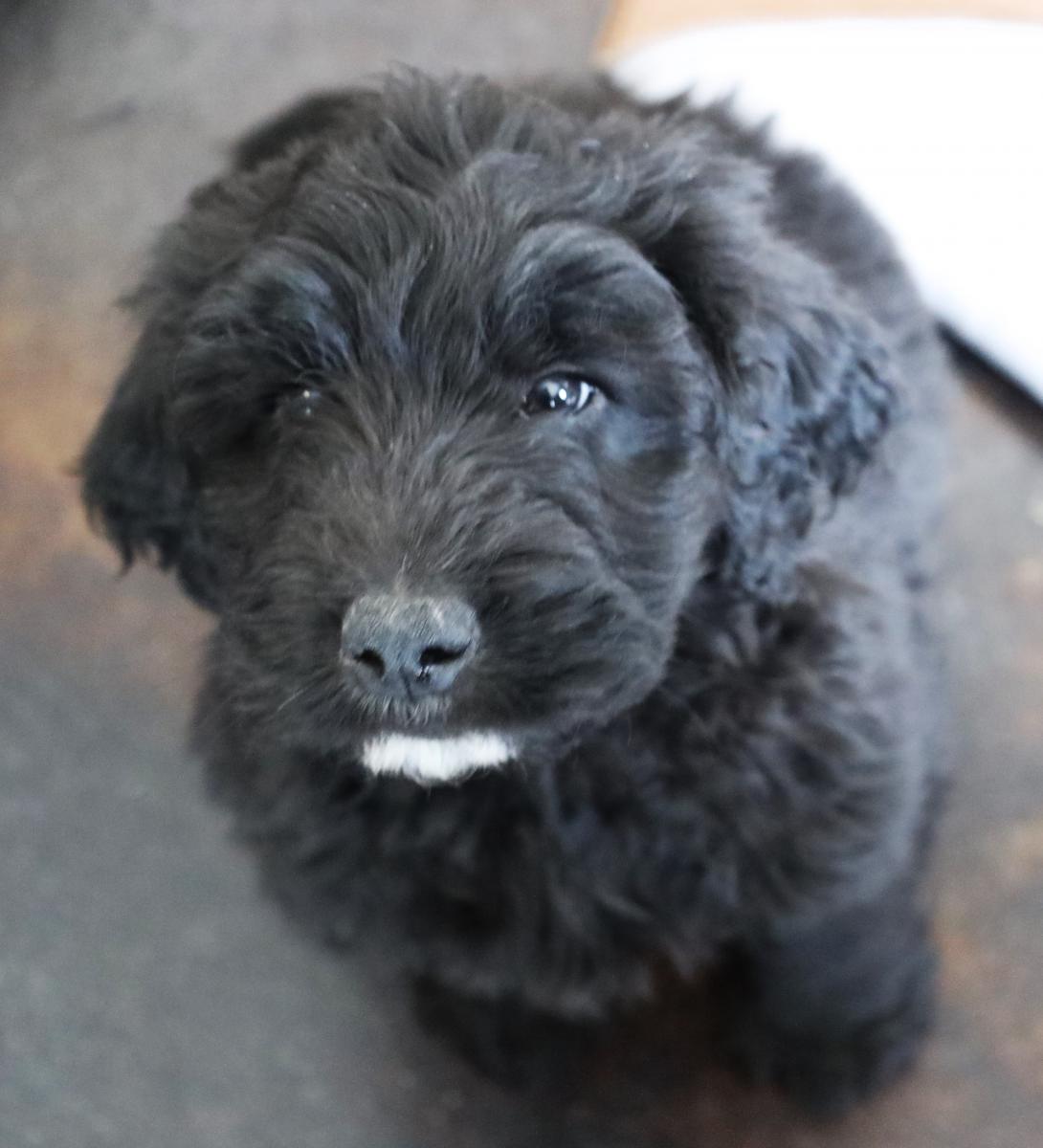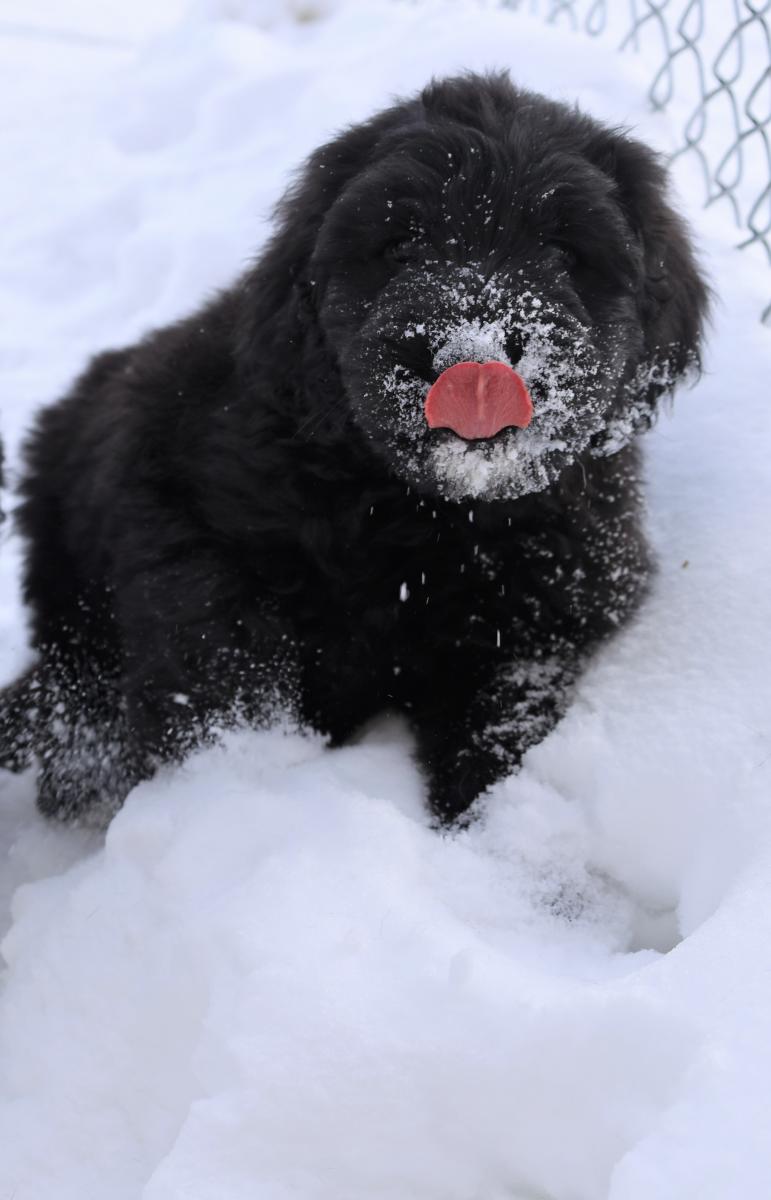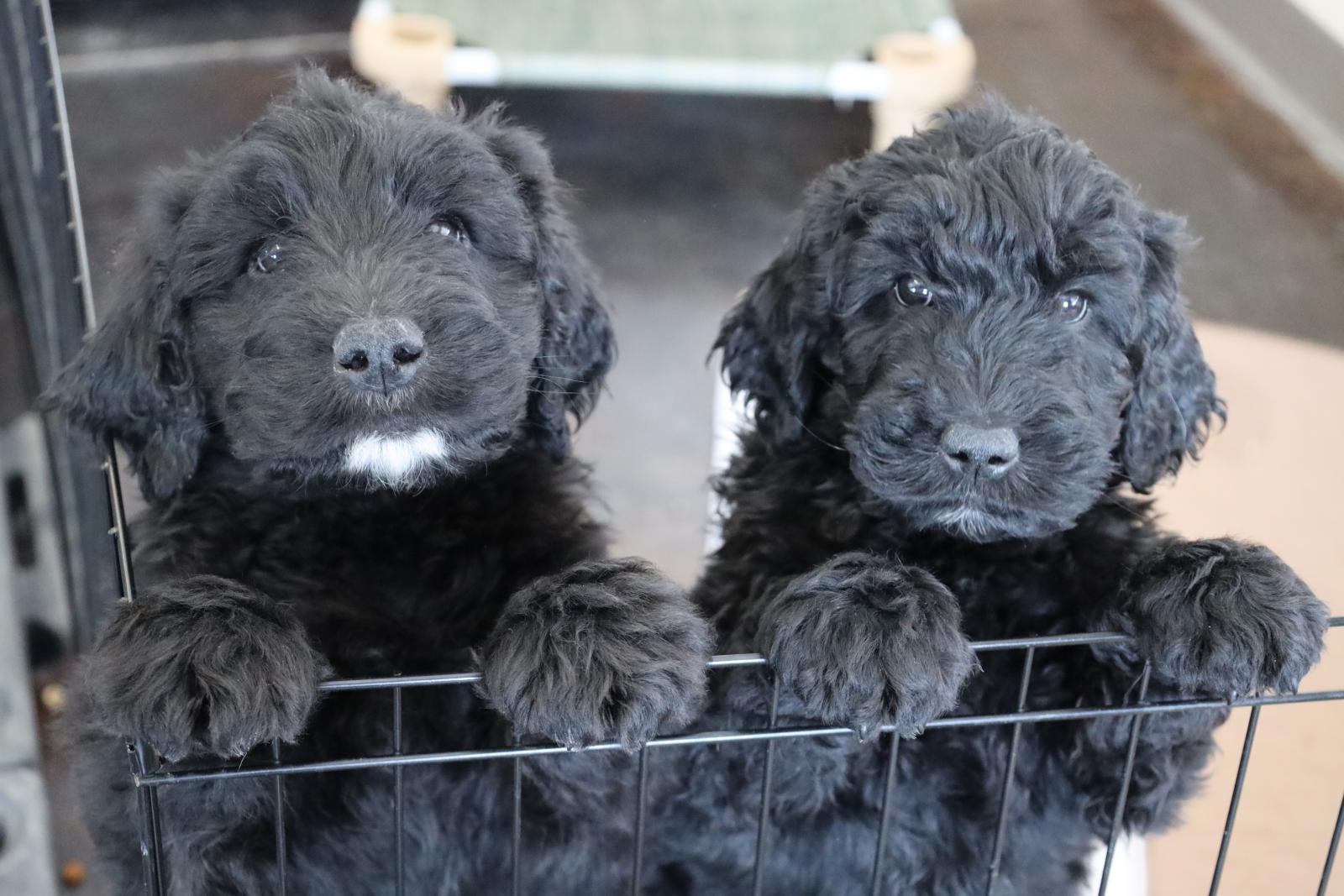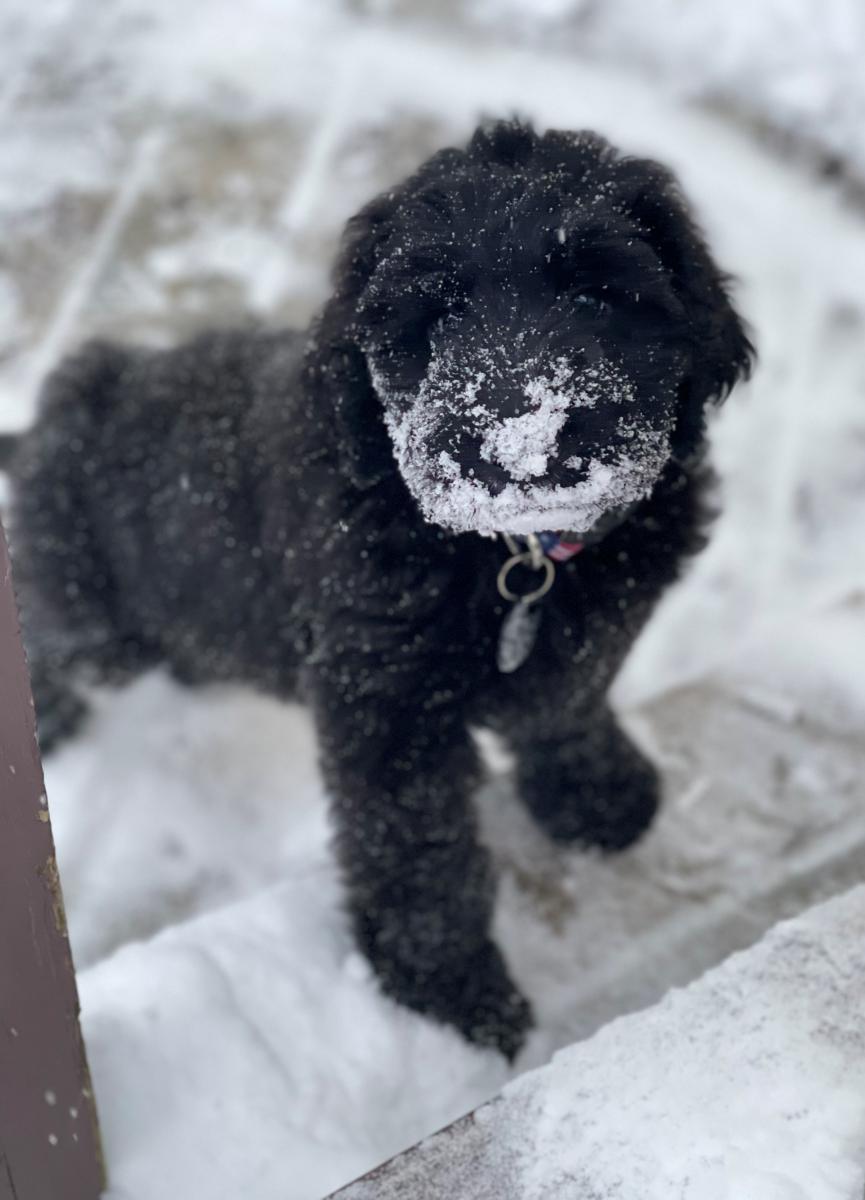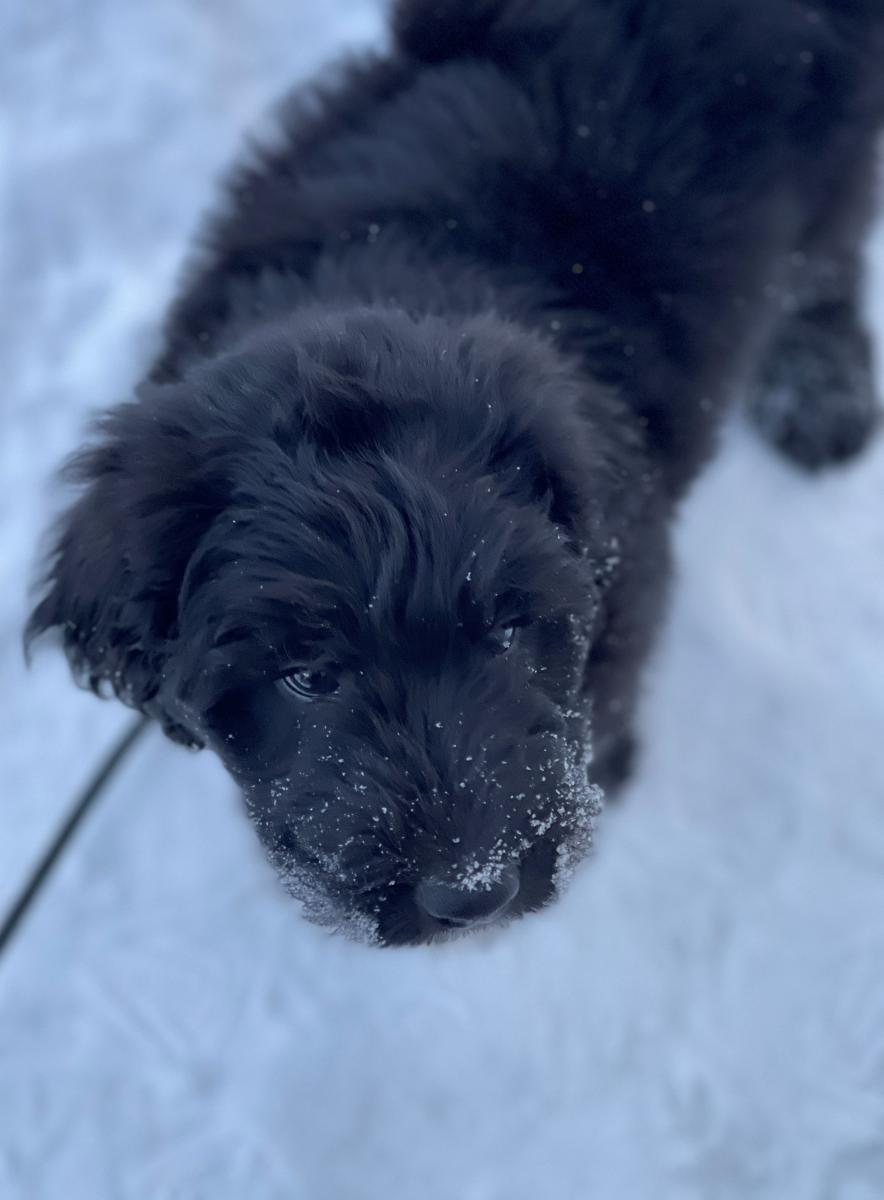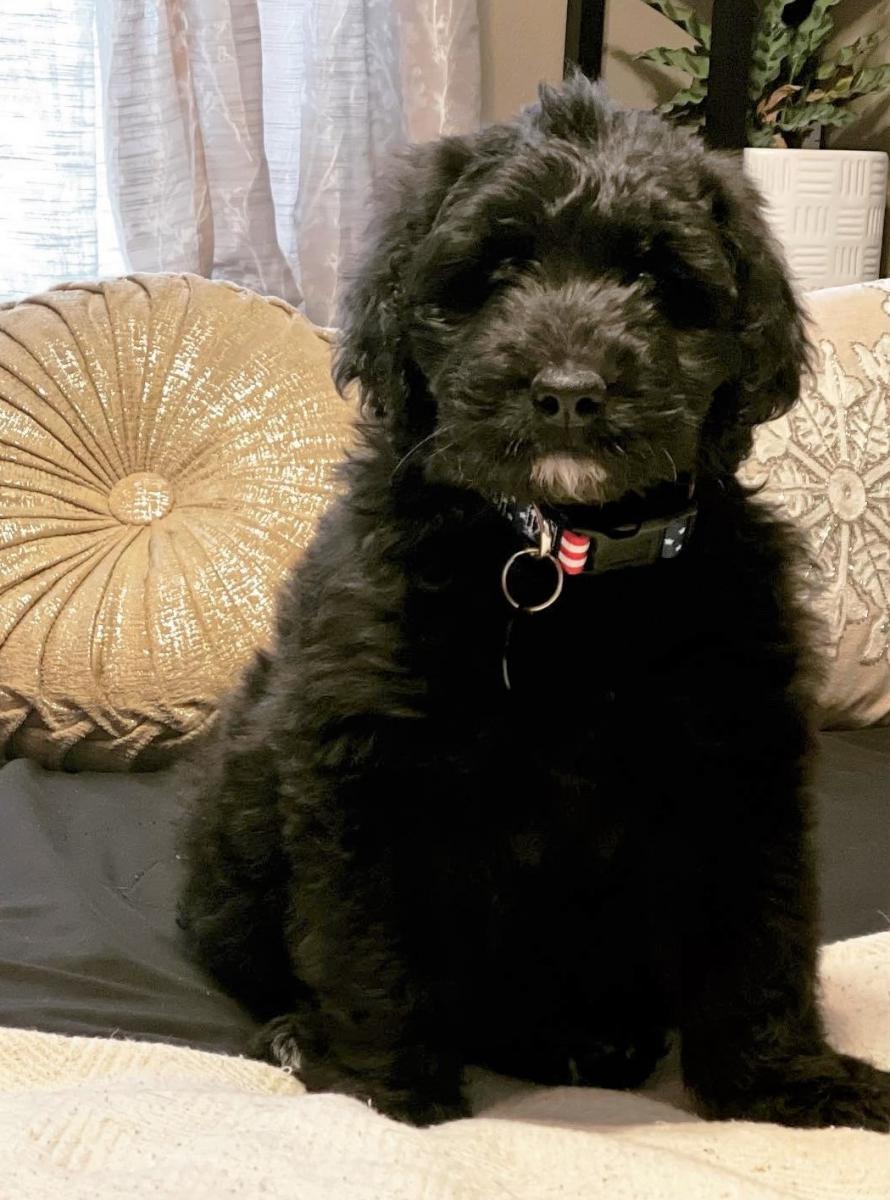 I'm so excited to begin this journey! I've settled into my new volunteer foster home with Whitney and her family. When I first came into their home, I immediately melted all of their hearts. I started off meek and reserved, but after a few days I let my playful side show. I'm very fluffy and they love to swoon over my white beard! My fosters first worked on crate training and potty training - both were a breeze! The freezing temperatures in Iowa don't bother me a bit. I love to play in the snow! I'm already highly intuitive with people's feelings and make the best work-from-home companion for Whitney. I love to be scooped up and held like a baby. It took a bit to get all my feet coordinated in order to go up and down steps, but now I've got it mastered.
March 2021 - 3 months old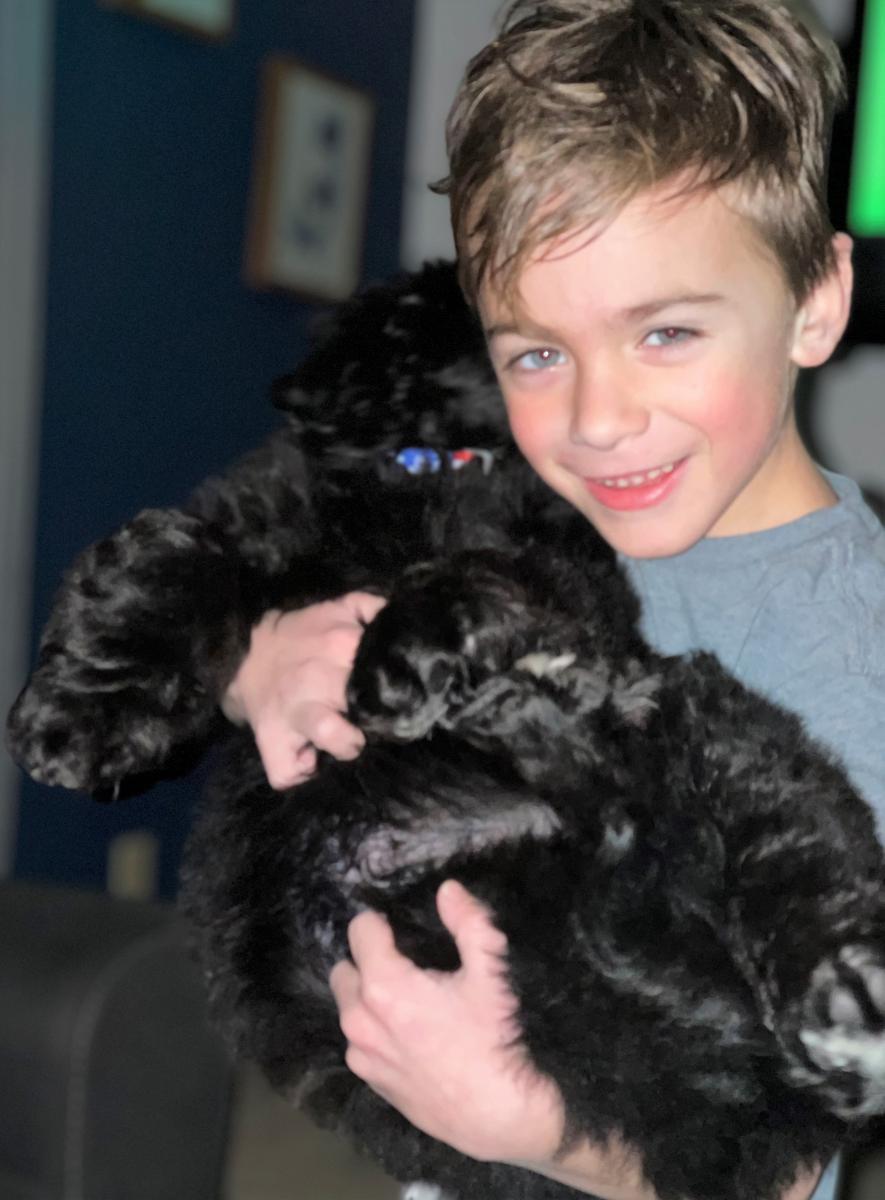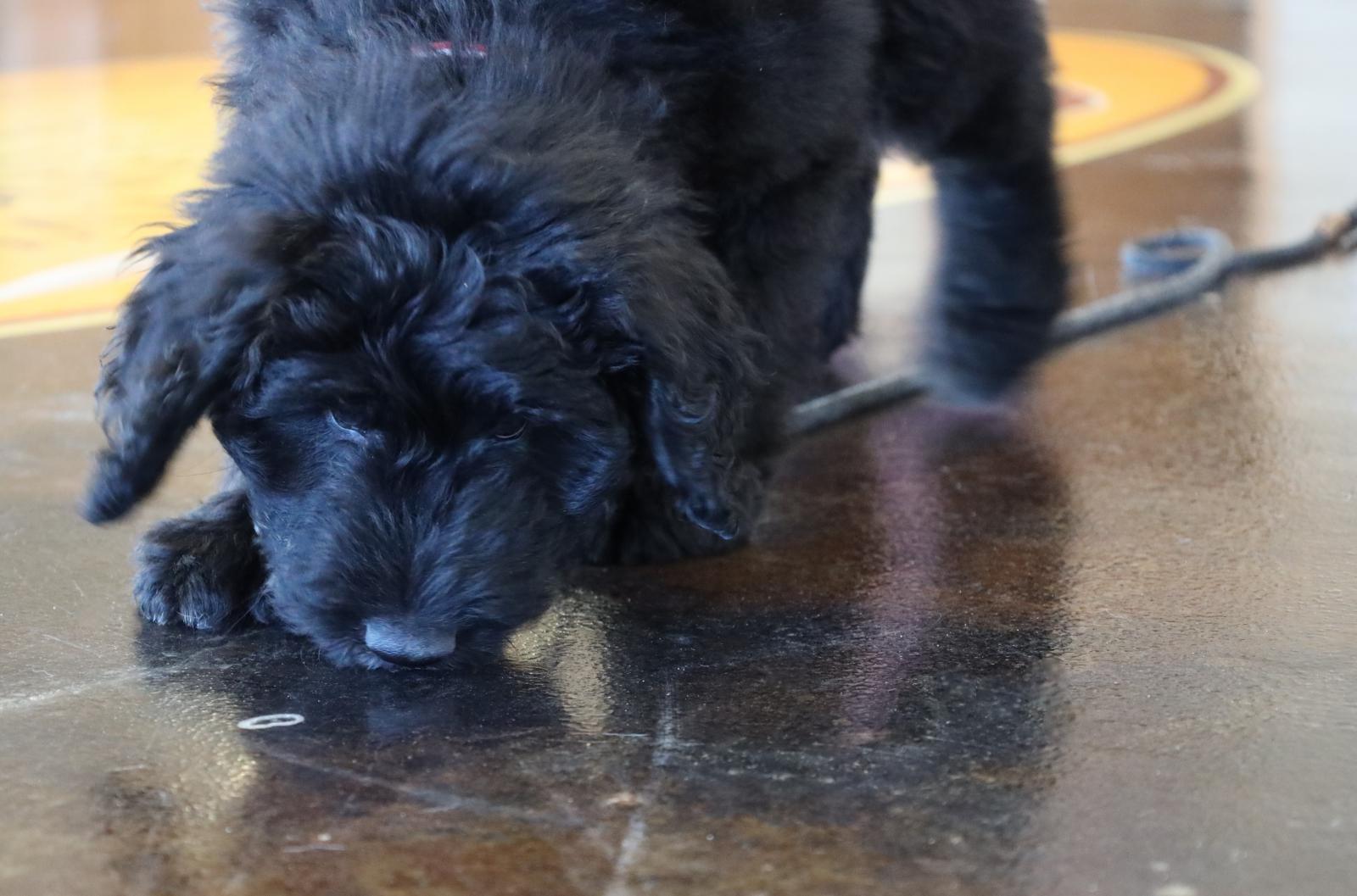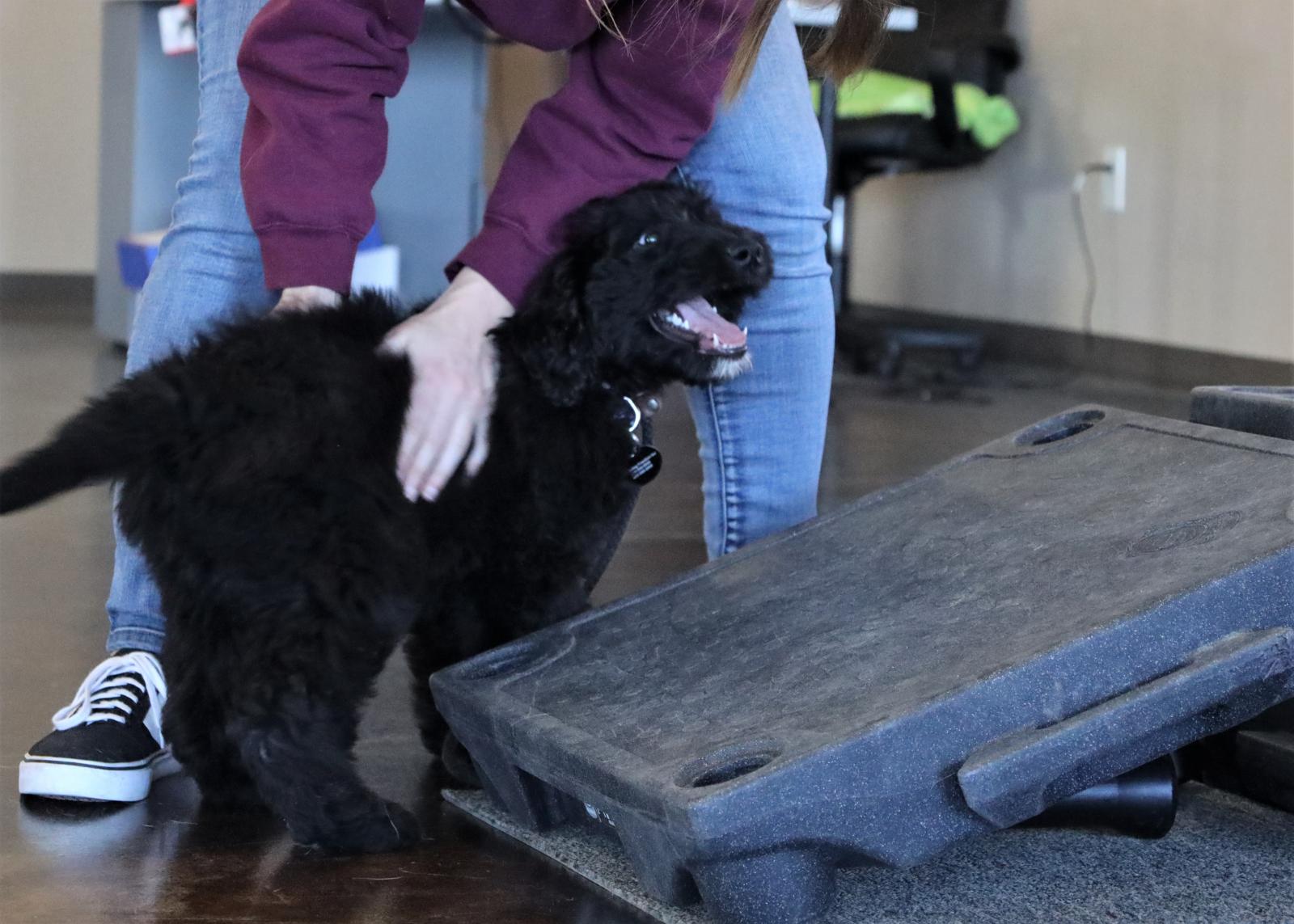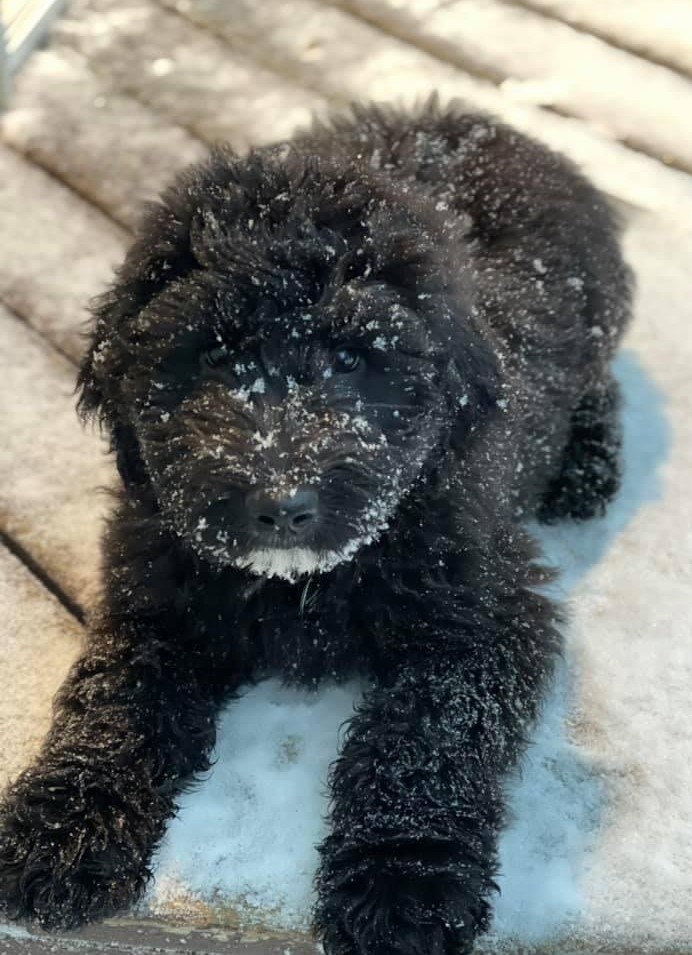 I'm beginning this month with working on commands such as "sit," "down," "leave it," and recall when my name is called. I'm also learning to resist the temptation to chew on my tiny humans' gloves.
April 2021 - 4 months old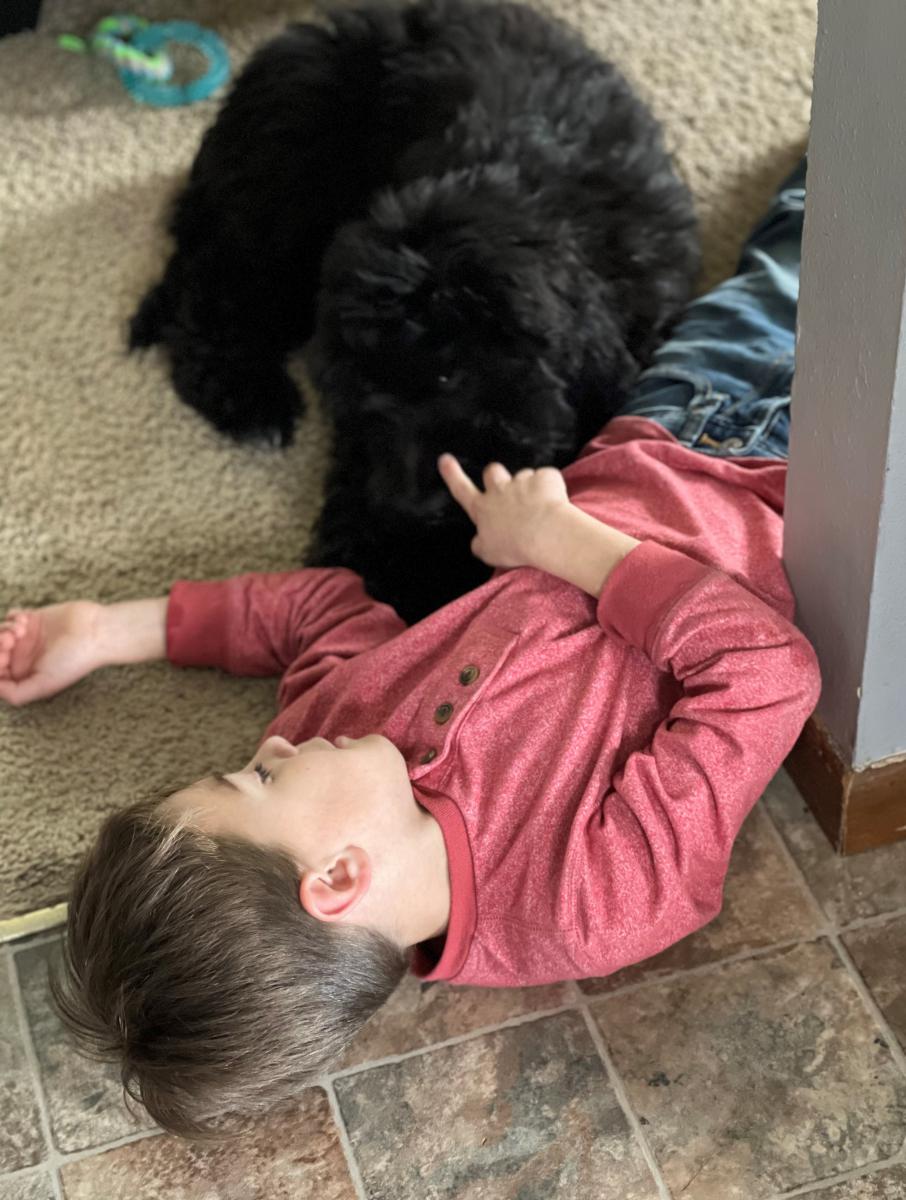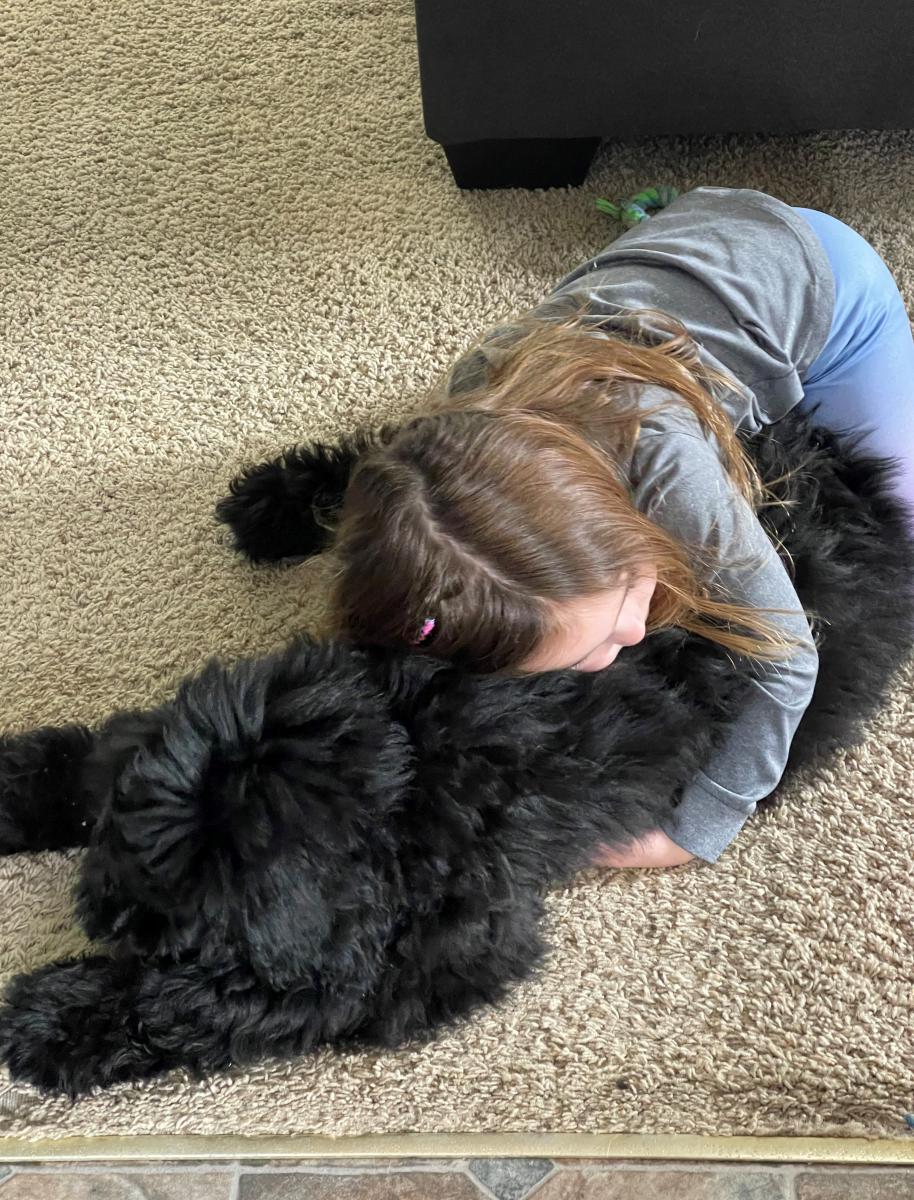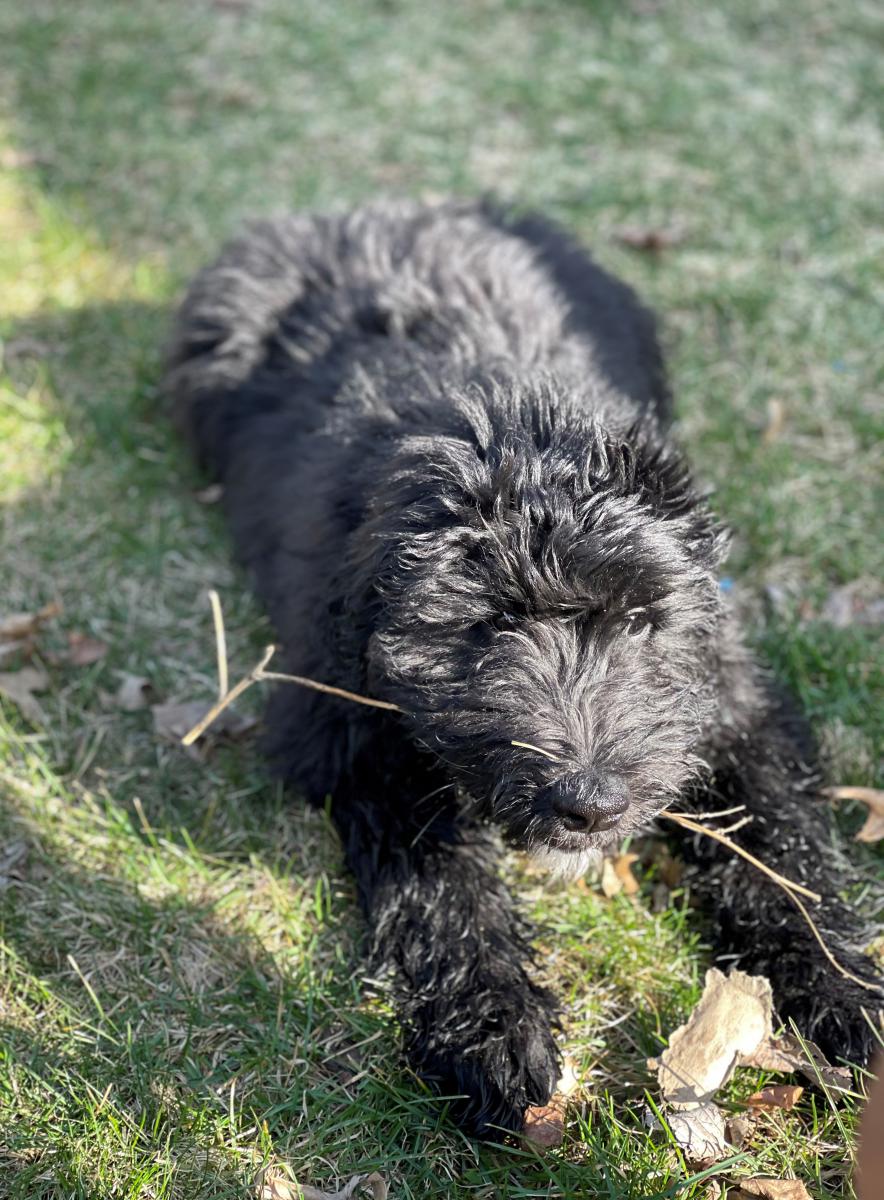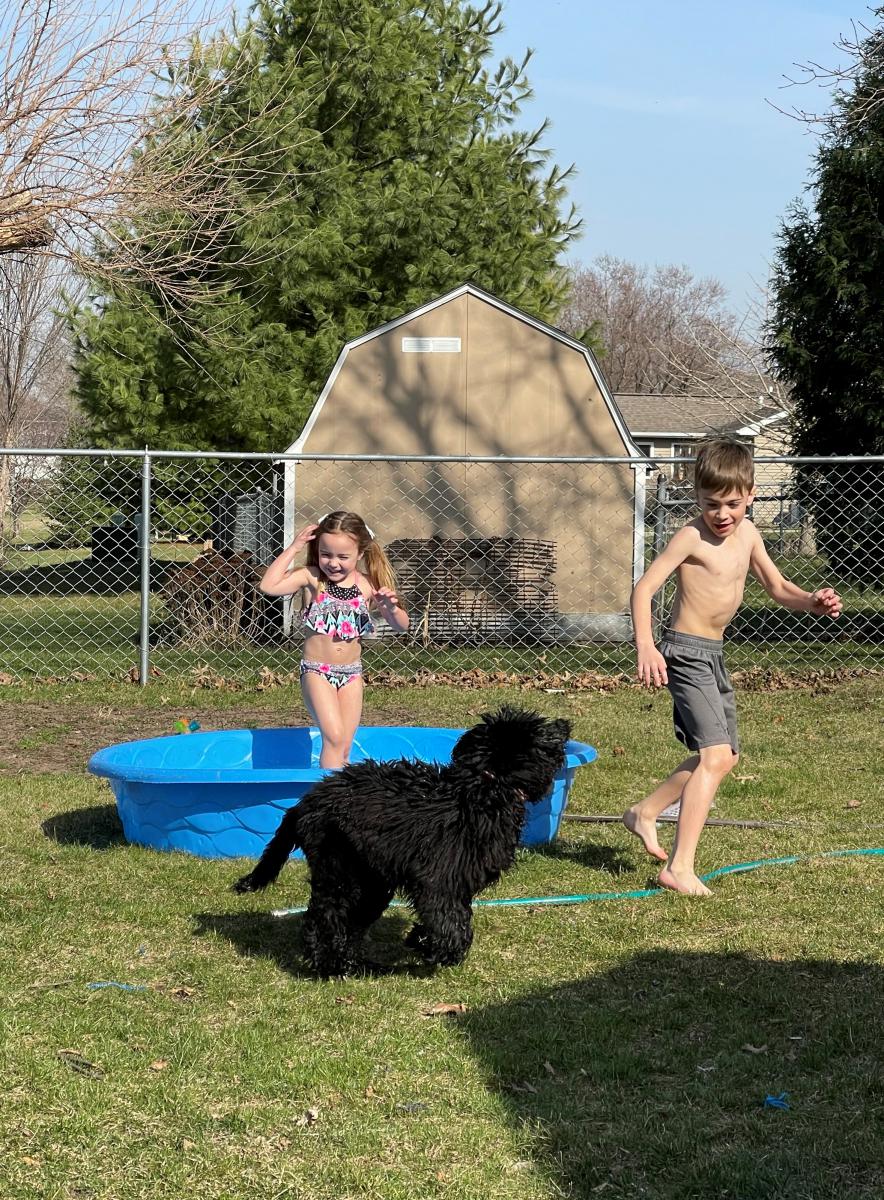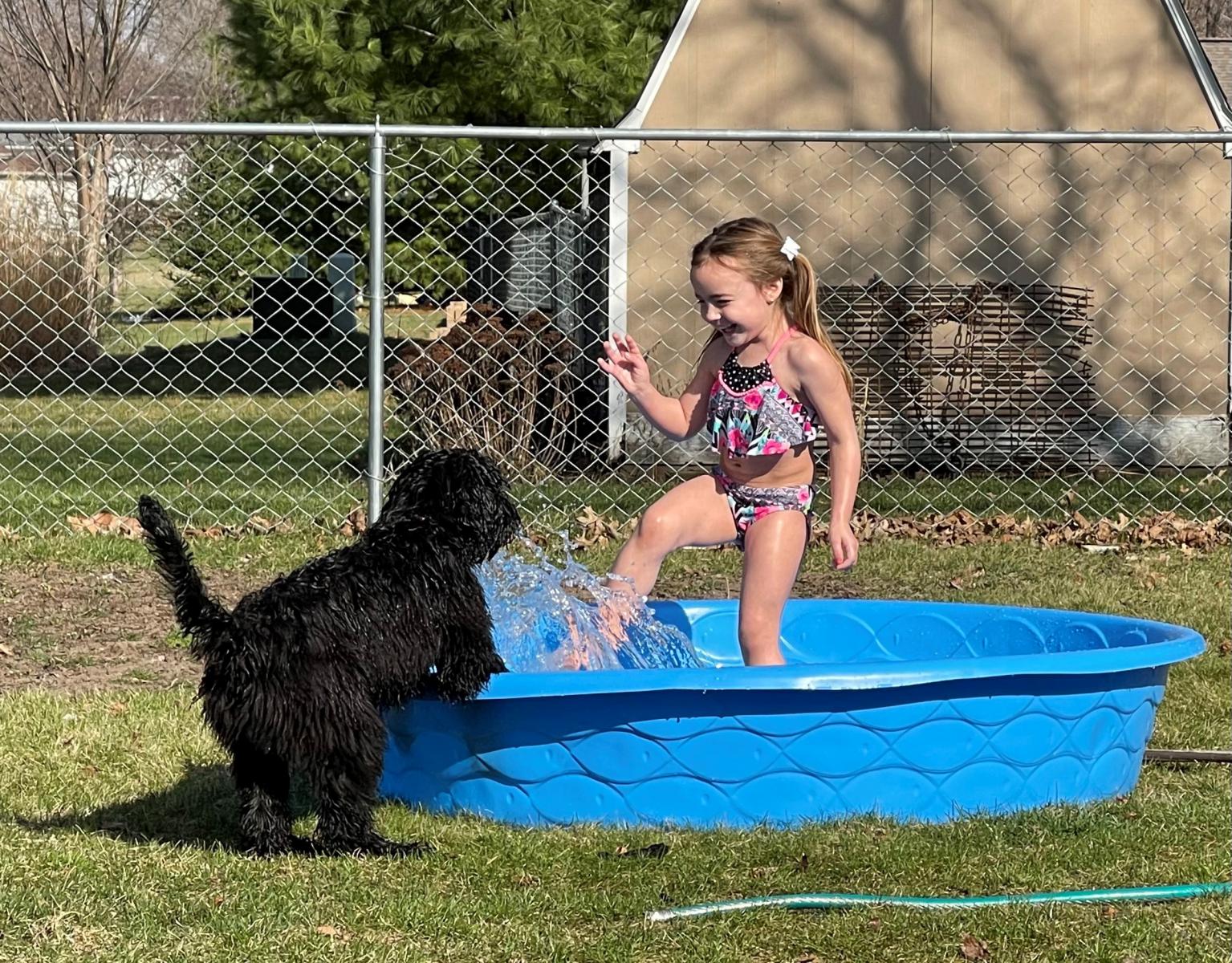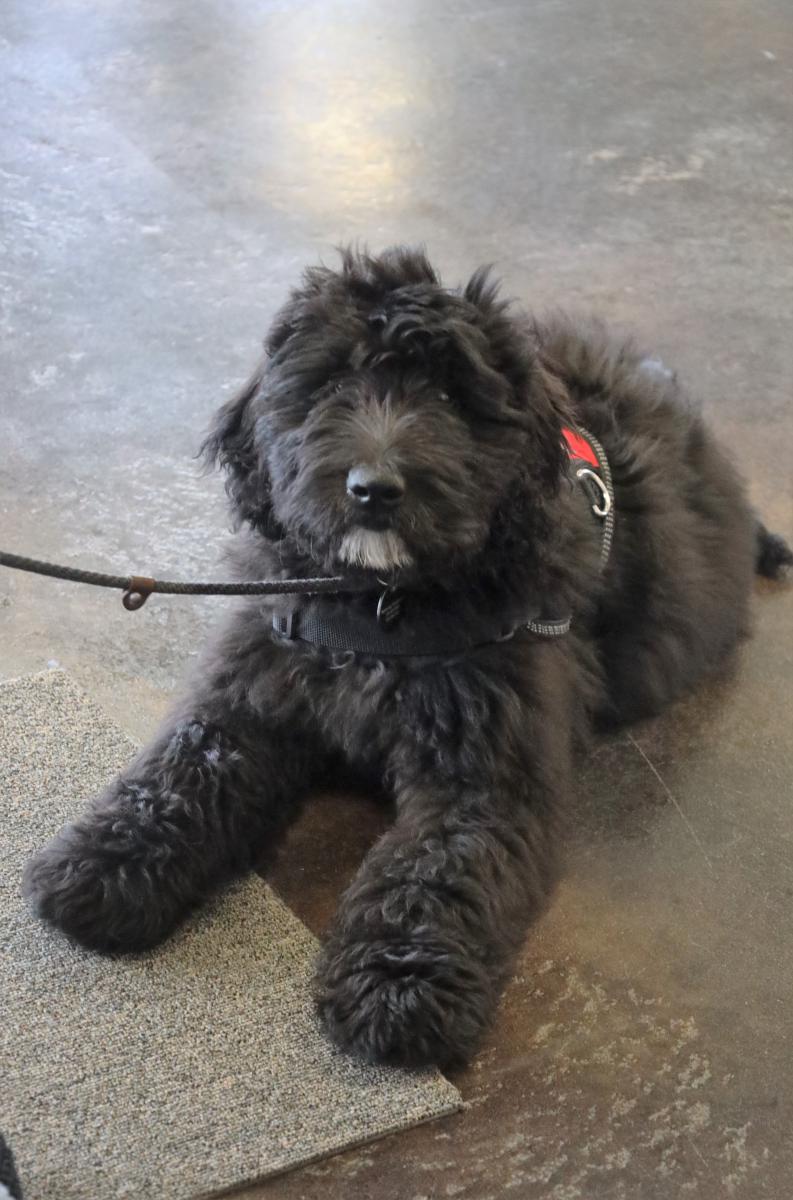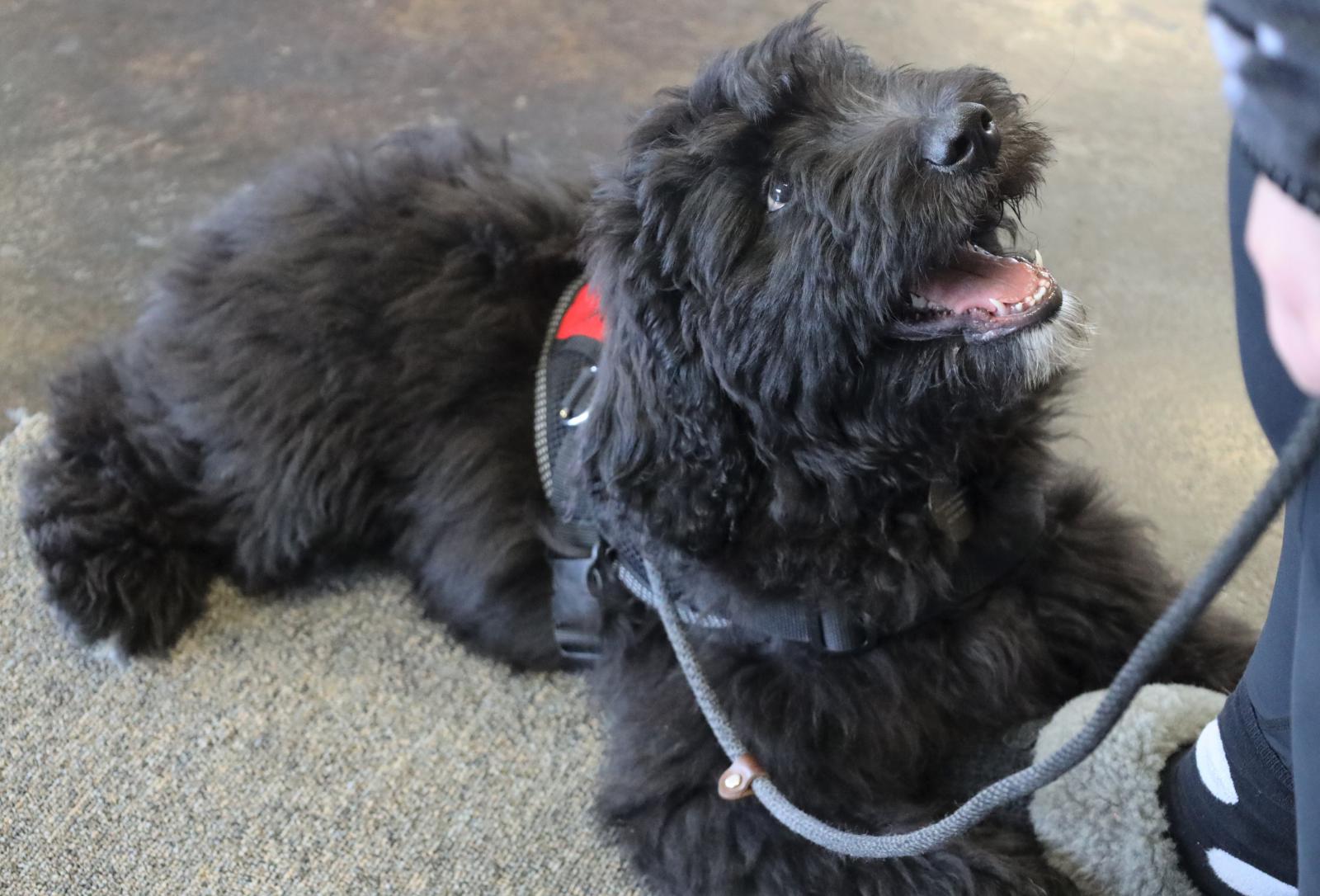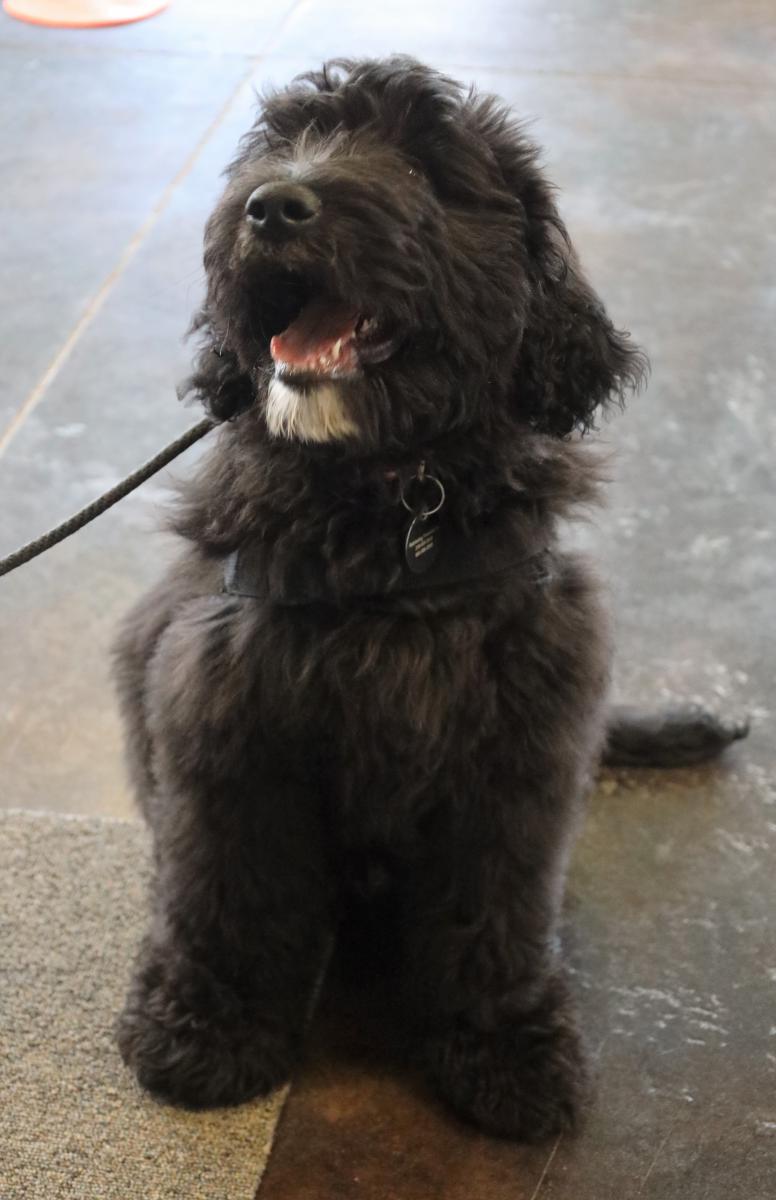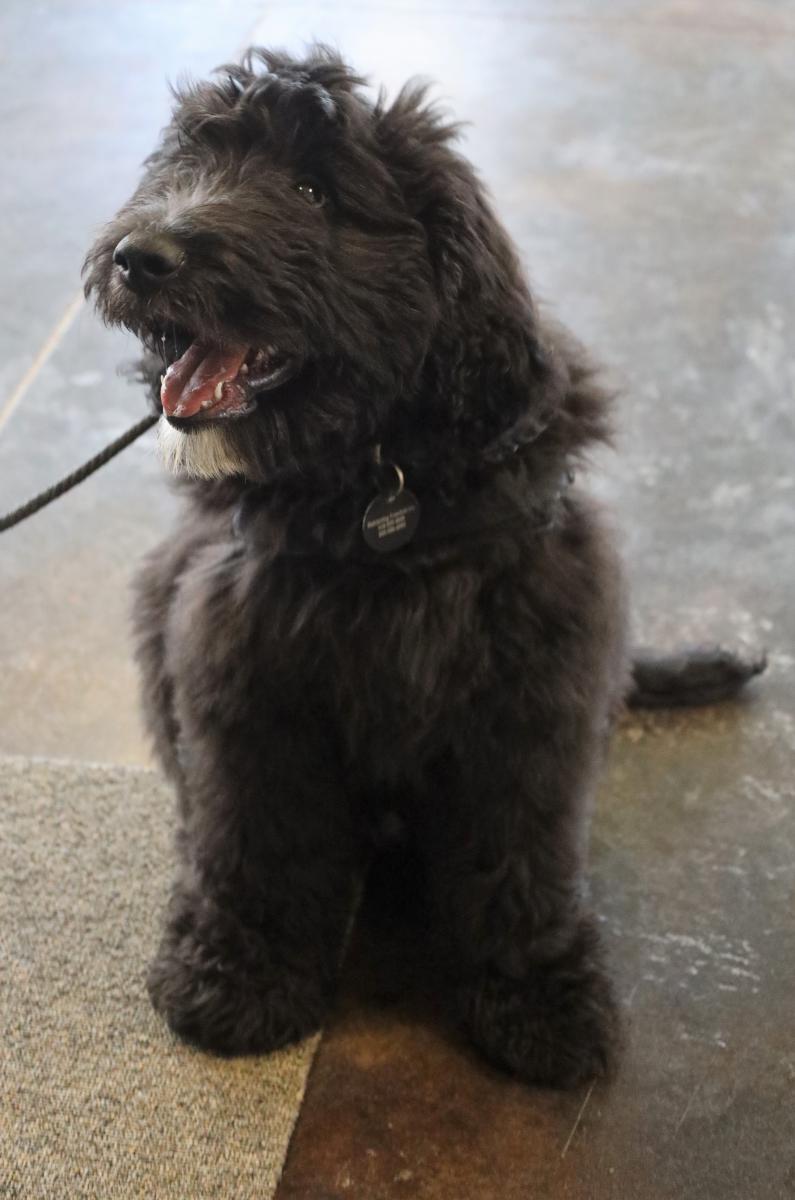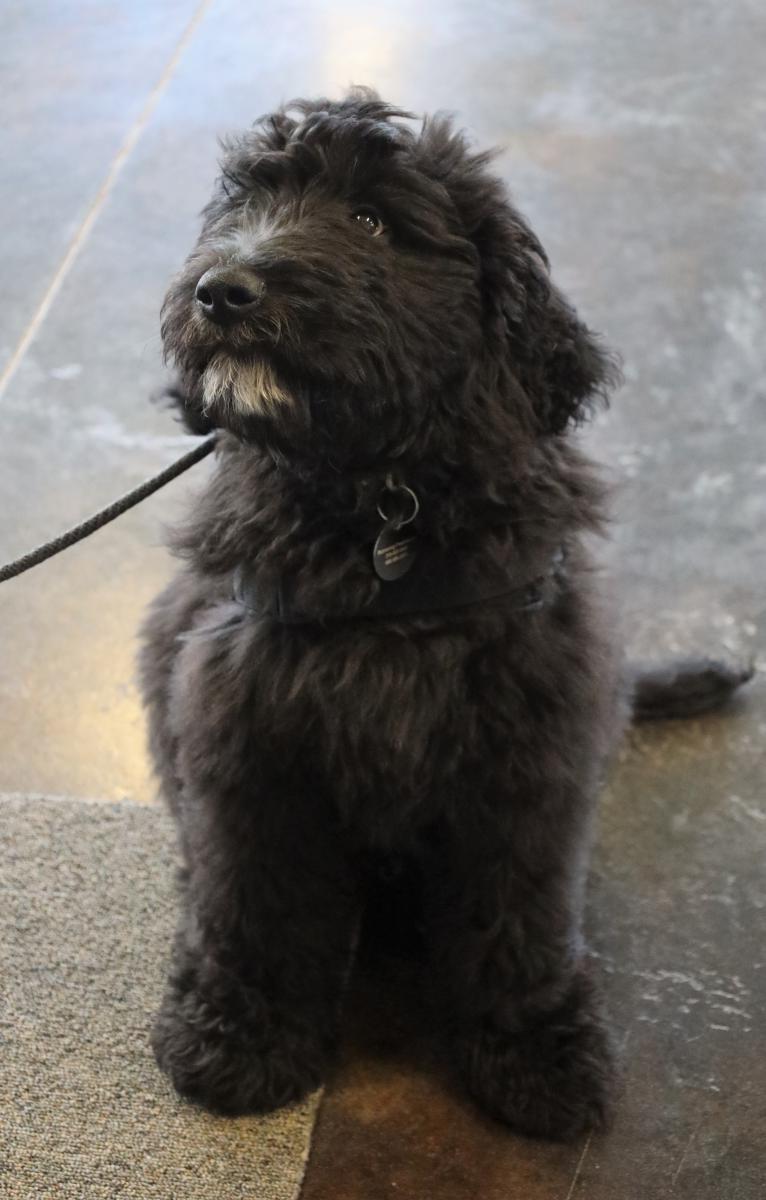 I've gotten more brave when it comes to training at home. I had a small taste of summer weather this month and had the time of my life splashing in the baby pool with my favorite friends! I love to have my ears checked and cheeks rubbed, and like to sit on people's feet to be close. Sometimes I am timid around new males that I'm not familiar with, especially ones with deep voices, so Whitney is helping me work on overcoming this fear. I have learned not to bite my little friends' hands so now we're working to expand this discipline for when I'm around all humans.