Stage 1 Introduction
Hi there! My name is Kinnick. I am proud to have been selected to enter into the Retrieving Freedom training program. My parents are "Gracie" (Kerrybrook Labradors) who is fostered by the Ingersoll Family and "Wally" from Ridgeview Labradors. During this stage of training, I will spend approximately 8 months with my new volunteer foster, Ashley.
Throughout Stage 1, I will learn the basics of obedience, public behavior, and a lot of socialization. I understand that it takes a very special dog to complete the program as there is a high standard to become a Service Dog. I am aware that I may be one of the dogs whose purpose is outside of service work so I will be updating my profile on a monthly basis for all that would like to follow my journey through the program.
November 2019 - 2 months old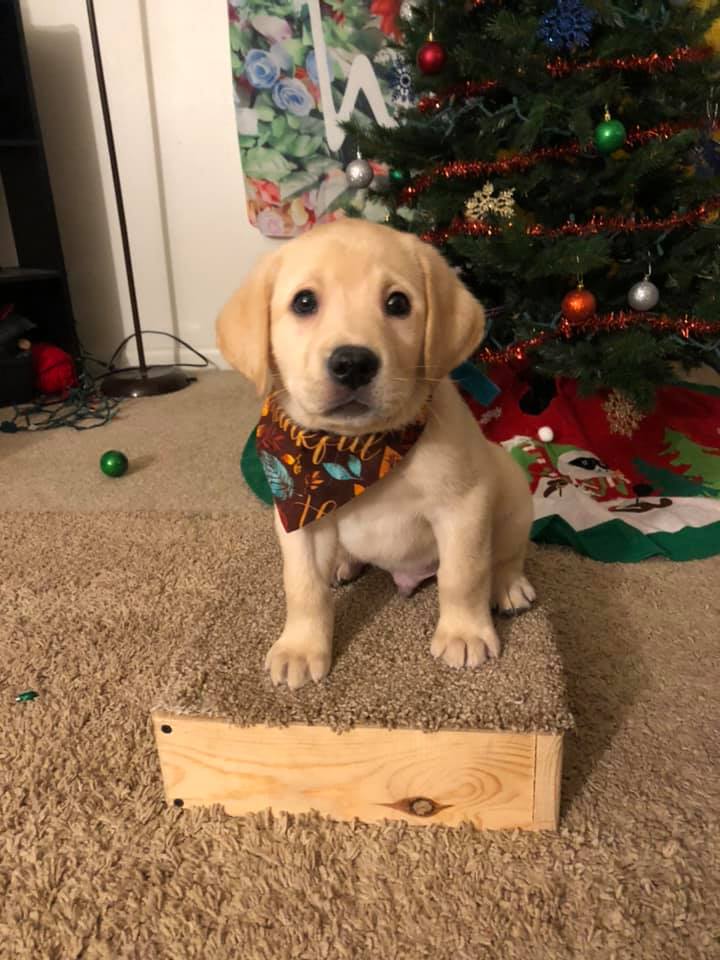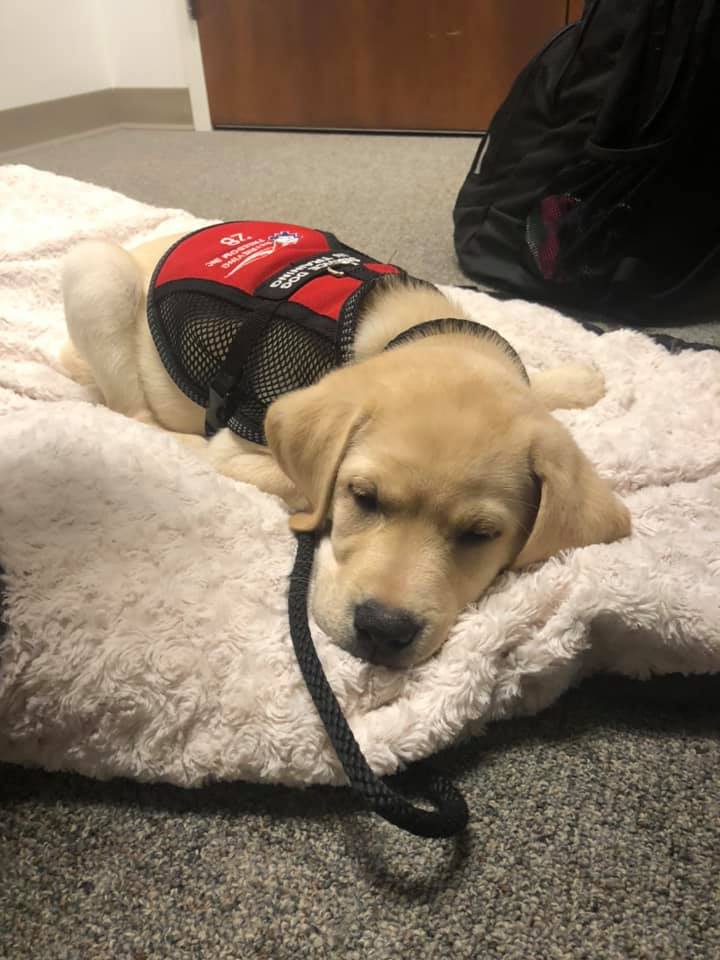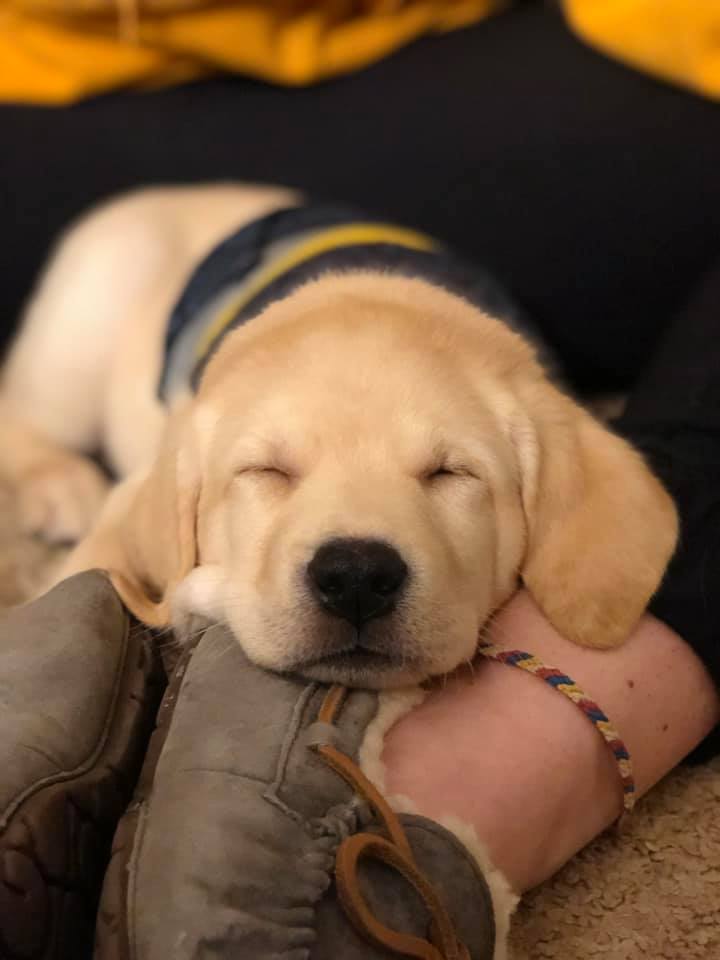 We have been busy from day one. I've been working on training and going out into public to socialize. I attend the University of Northern Iowa (UNI) with my foster mom. So far, I have been working on learning my name and the command "sit". My mom says I am the smartest boy in the world!
December 2019 - 3 months old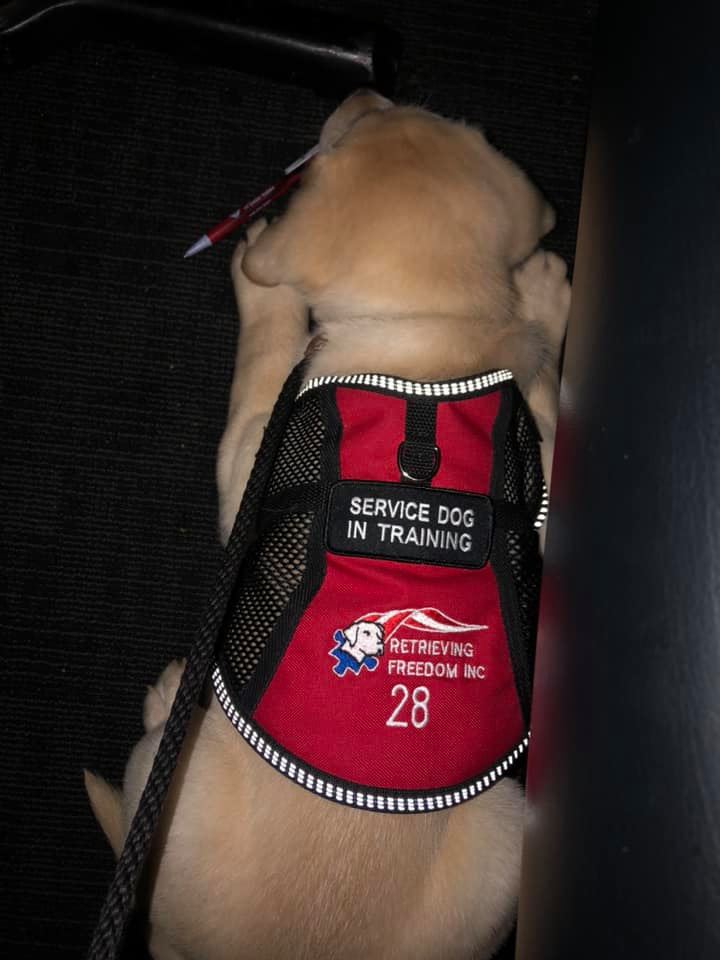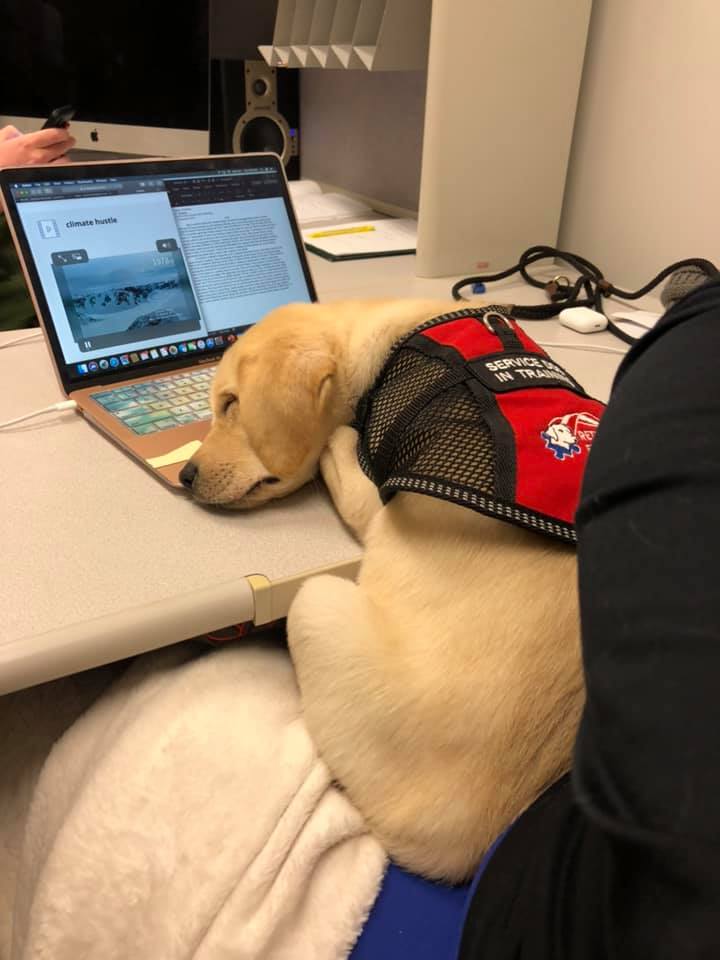 My foster mom has been studying hard for finals, and I have been studying the inside of my eyelids. I always bring her smiles when she needs a study break.
January 2019 - 4 months old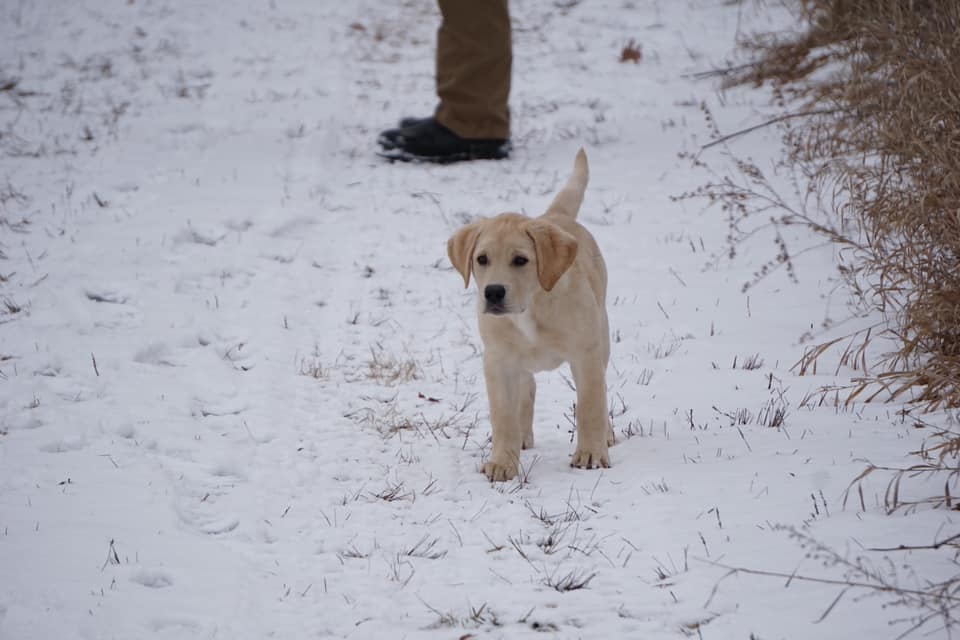 Over Christmas break, mom and I are both enjoying some much needed time off. I love playing in the snow when I'm not working in my vest!
february 2020 - 5 months old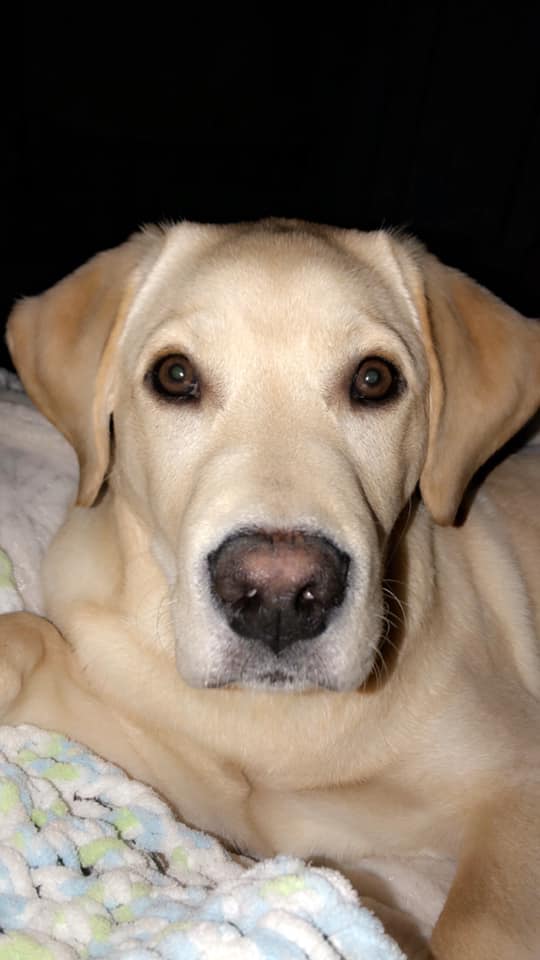 I love to snuggle with my volunteer foster mom, Ashley! When we aren't working, I always find a way to get in a good snooze.
March 2020 - 6 months old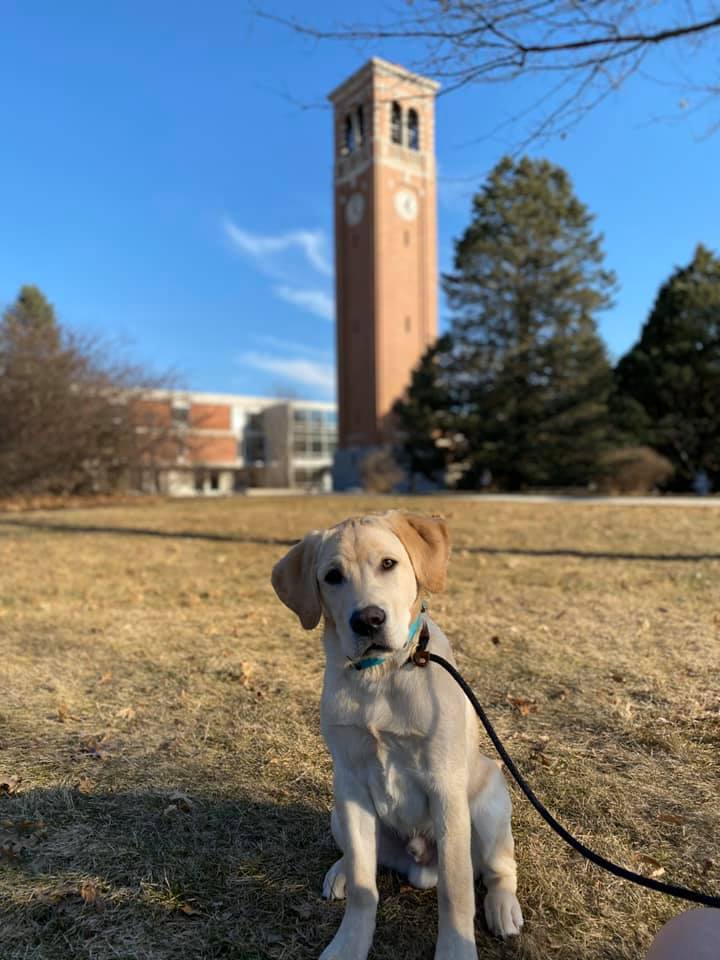 Look how big and adorable I am getting! Ashley says our time at college has come to an end early. We are sad, but excited for what the next few months bring. I'll continue to train and learn alongside her for a few more months. I hope I can cheer her up!
June 2020 - 9 months old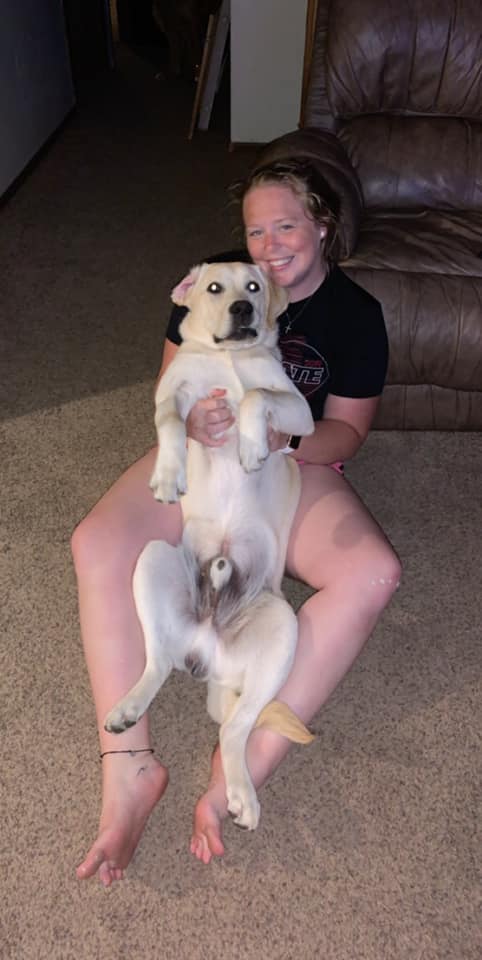 My foster Ashley and I have been enjoying time together in quarantine back home. We still train, just not in public quite as much. Soon, our time together will be over and I'll a temporary foster home before going into formal training at the Retrieving Freedom facility.