Sponsor Announcement
I am thrilled to announce my partnership with Barb Hayden. She has graciously donated toward my journey to hopefully become a service dog! I hope to make her proud throughout my training. Thank you, Barb!
Stage 1 Introduction
Hi! My name is Laddie. I am proud to have been selected to enter into the Retrieving Freedom training program. My parents are "Spirit" who is fostered by the Nash family and "Echo" from PAWS With A Cause. During this stage of training I will be spending approximately 8 months with my new volunteer foster, Sheila.
Throughout Stage 1, I will learn the basics obedience, public behavior, and a lot of socialization. I understand that it takes a very special dog to complete the program as there is a high standard to become a Service Dog. I am aware that I may be one of the dogs whose purpose is outside of service work so I will be updating my profile on a monthly basis for all that would like to follow my journey through the program.
May 2020 - 7 weeks old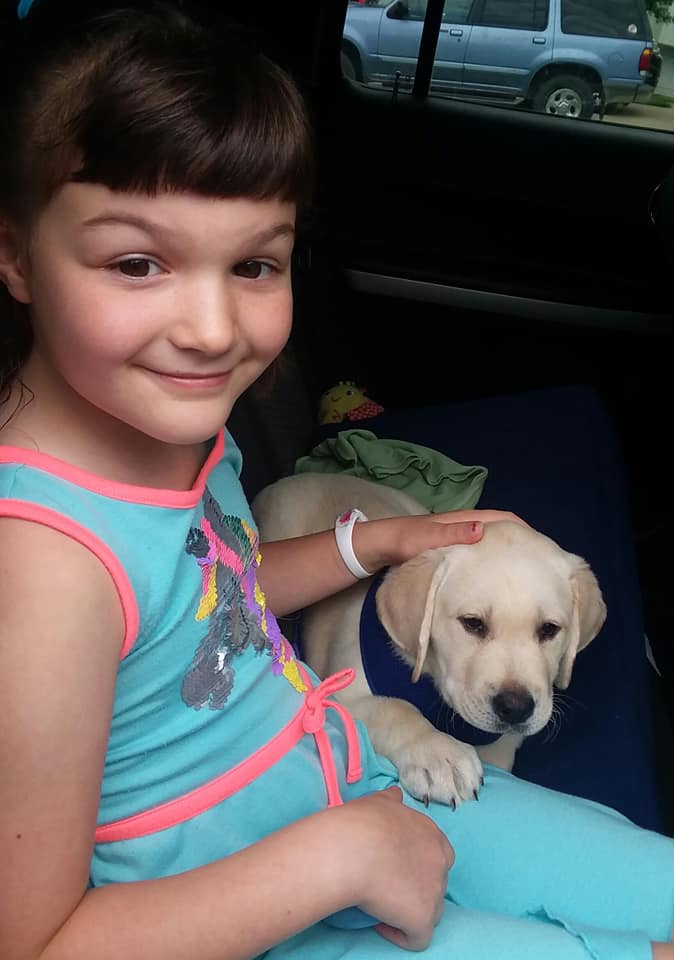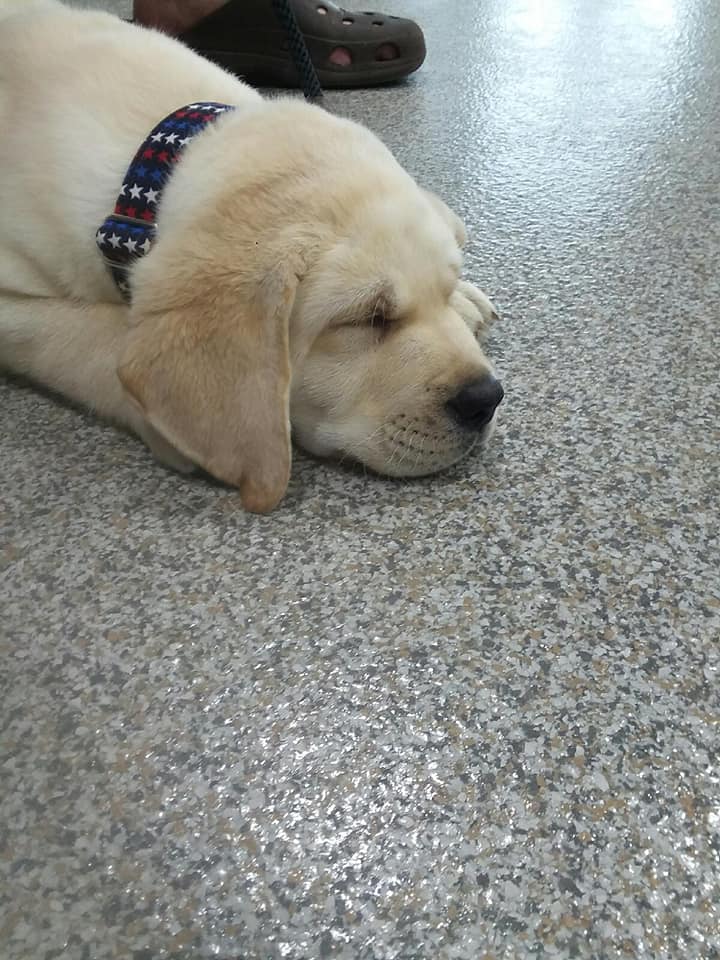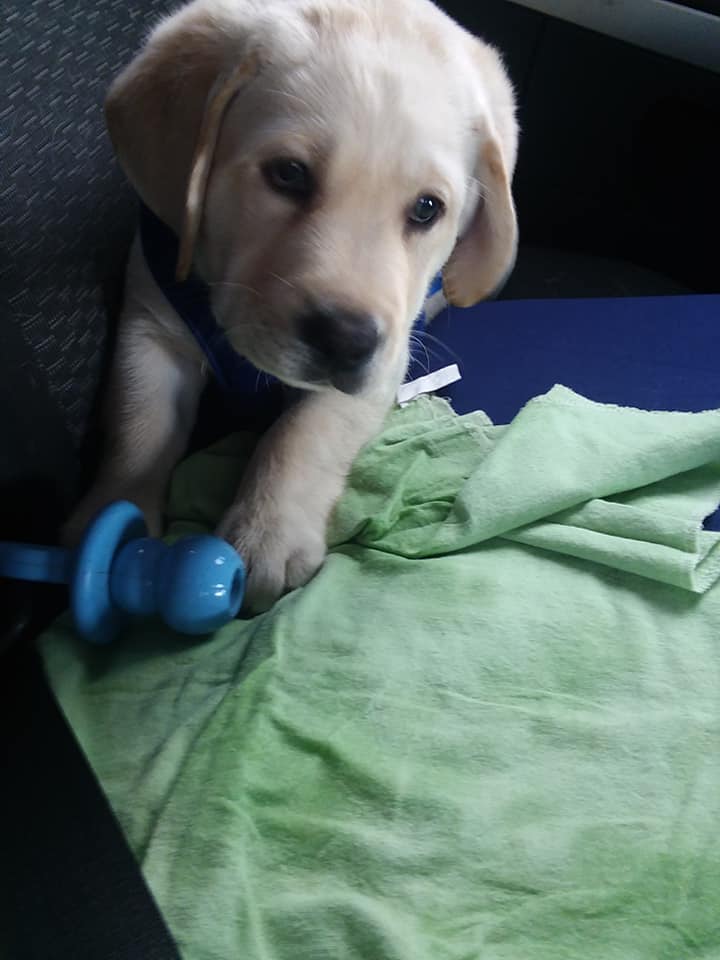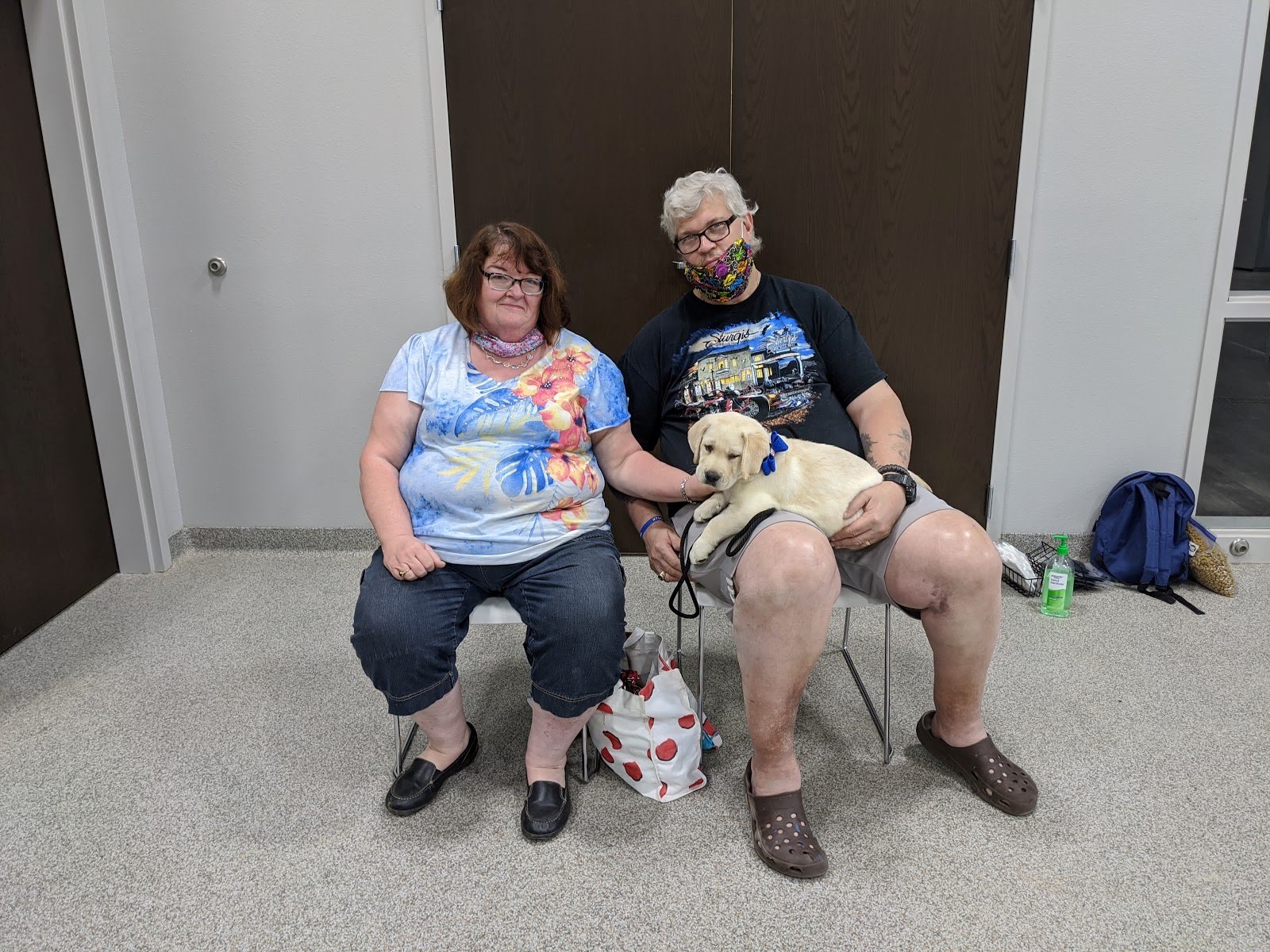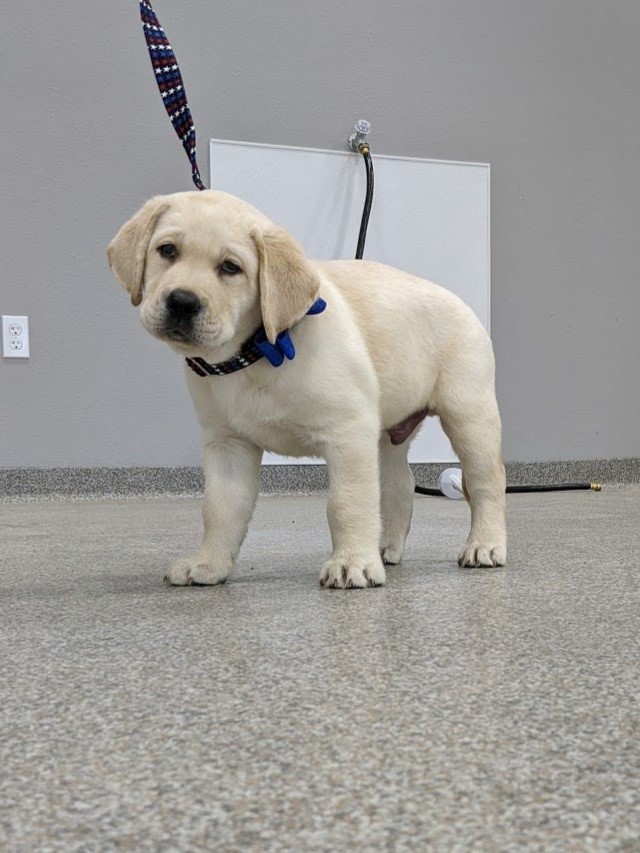 Right at the end of this month, I transitioned from my wonderful breeding foster home to my new puppy foster home! I'll begin to work on crate training, walking on a leash, behaving in public, potty training, and learning my name!
June 2020 - 2 months old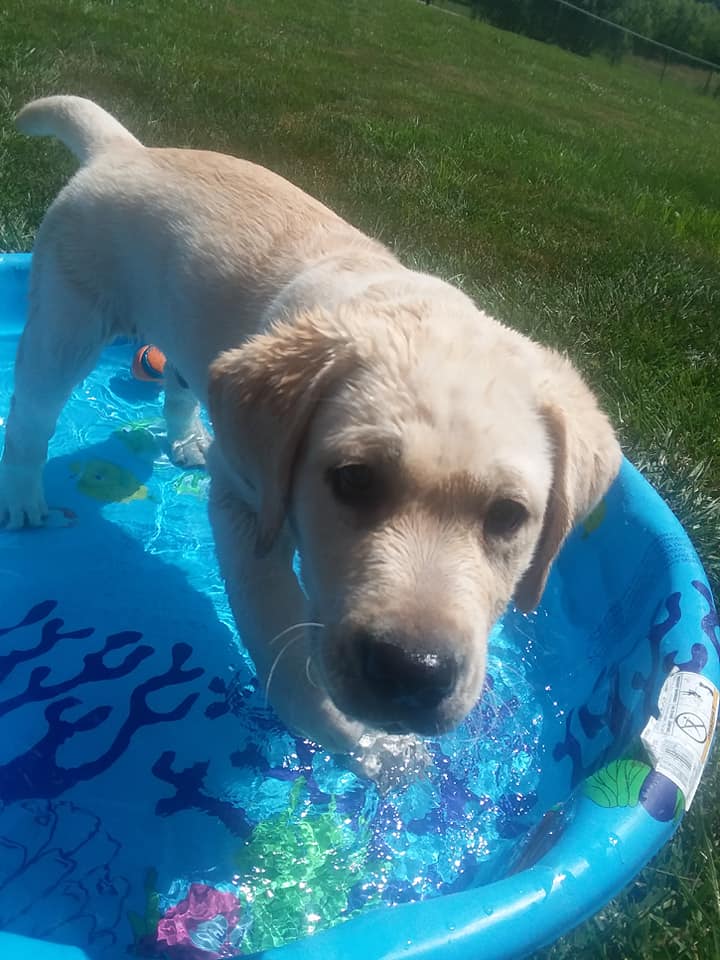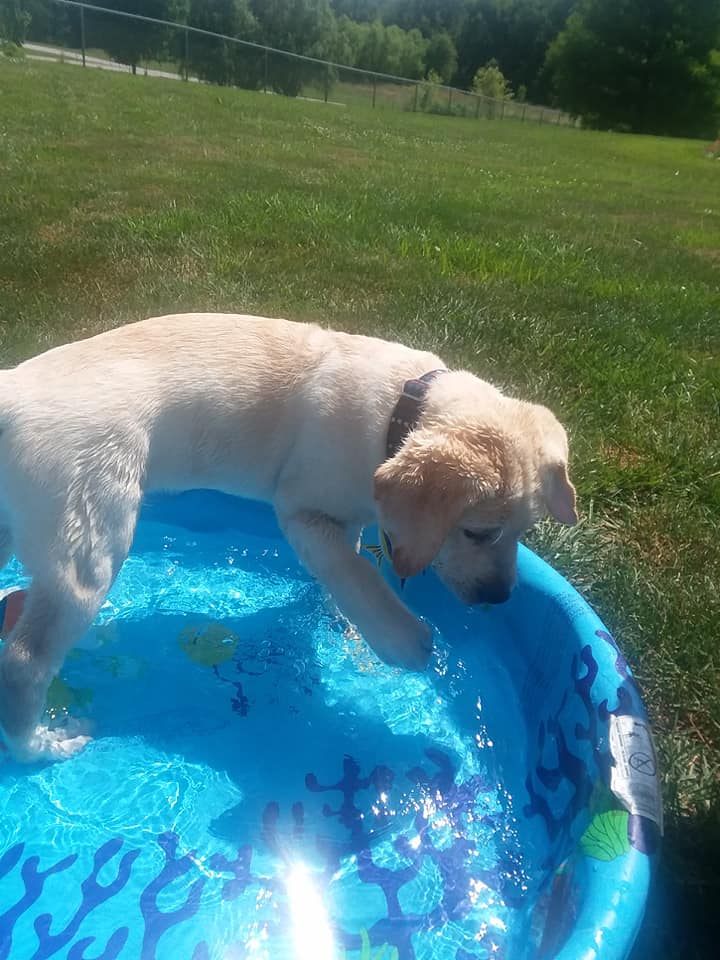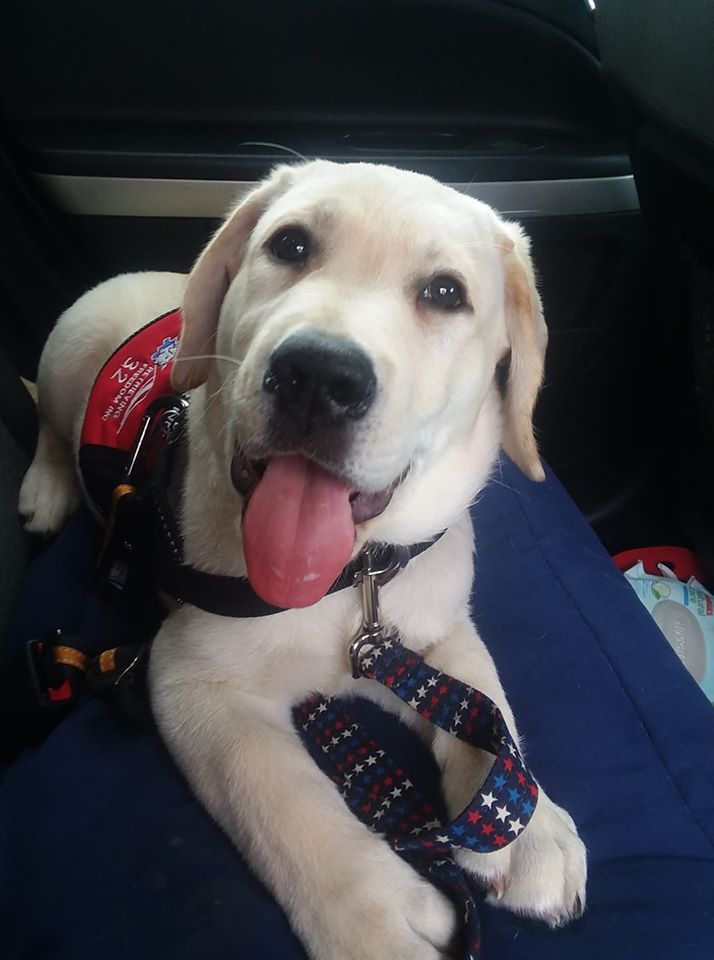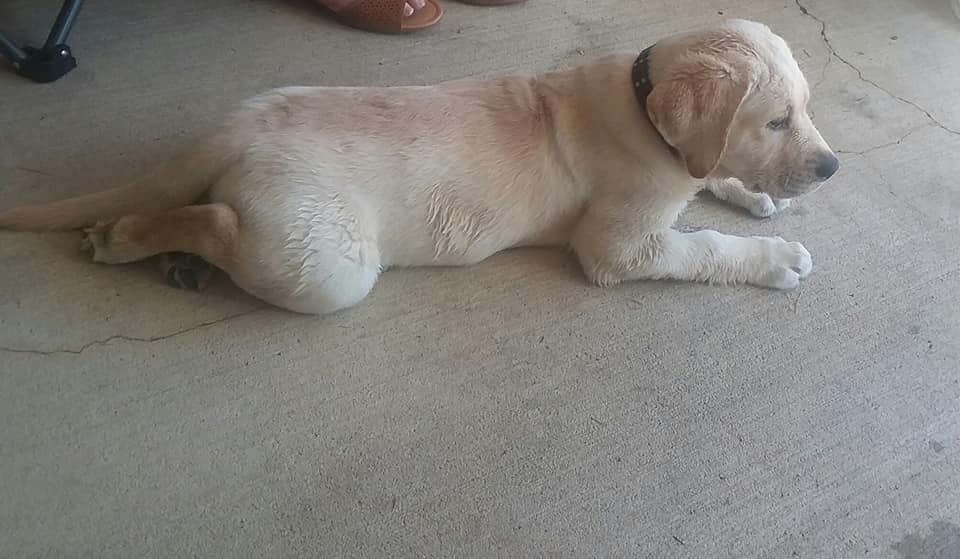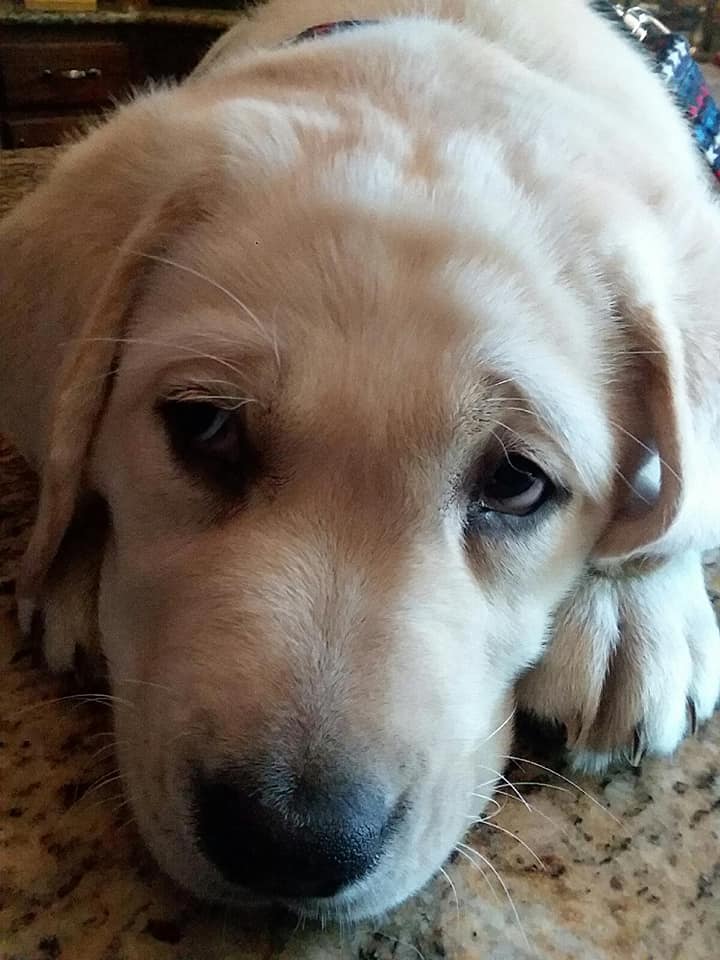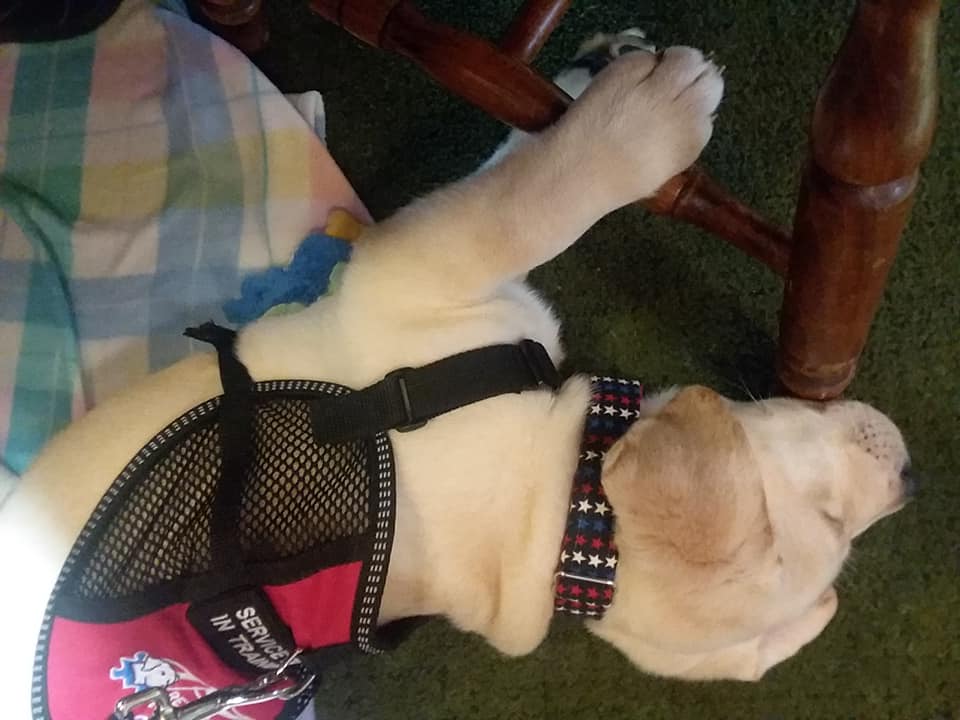 I found a new way to stay cool in the summer heat! I've had lots of new adventures lately, including my first time in a restaurant! I behaved so well - I stayed on "place" and eventually decided to just take a nap.