Sponsor Announcement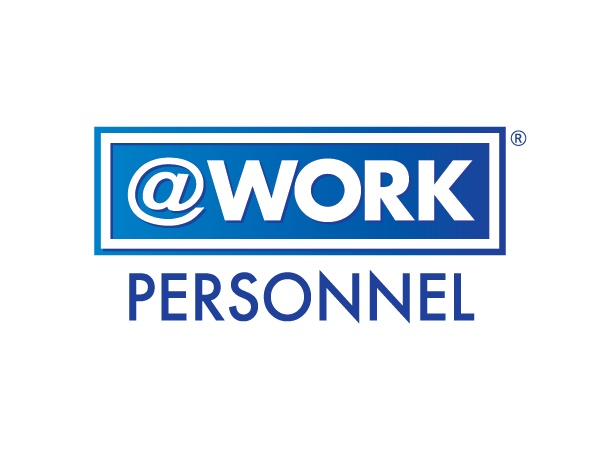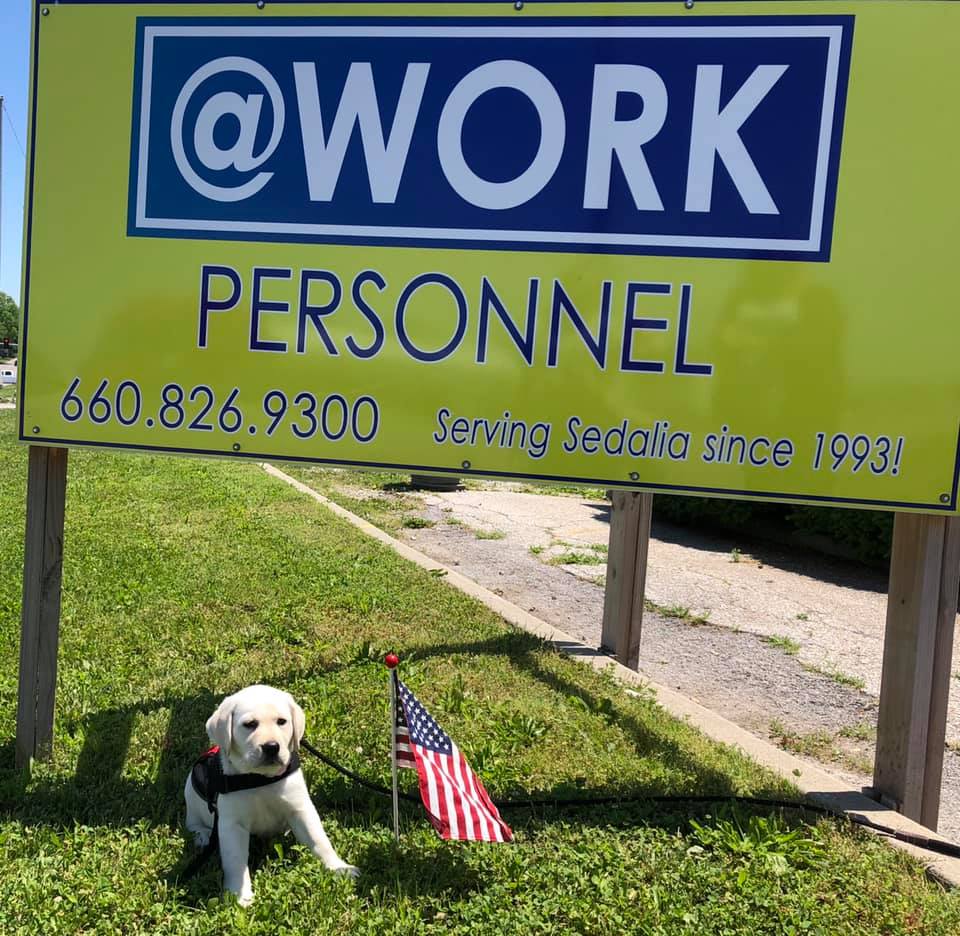 I am thrilled to announce my partnership with AtWork Personnel in Sedalia, Missouri! They graciously donated to sponsor my journey to hopefully becoming a service dog! I hope to make them proud throughout my training. Thank you, AtWork Personnel!
Stage 1 Introduction
Hi there! My name is Liberty, but my friends call me "Libbie." I am proud to have been selected to enter into the Retrieving Freedom training program. My parents are "Spirit" who is fostered by the Nash family and "Echo" from PAWS With A Cause. During this stage of training I will be spending approximately 8 months with my new volunteer foster, Shannon.
Throughout Stage 1, I will learn the basics obedience, public behavior, and a lot of socialization. I understand that it takes a very special dog to complete the program as there is a high standard to become a Service Dog. I am aware that I may be one of the dogs whose purpose is outside of service work so I will be updating my profile on a monthly basis for all that would like to follow my journey through the program.
May 2020 - 7 weeks old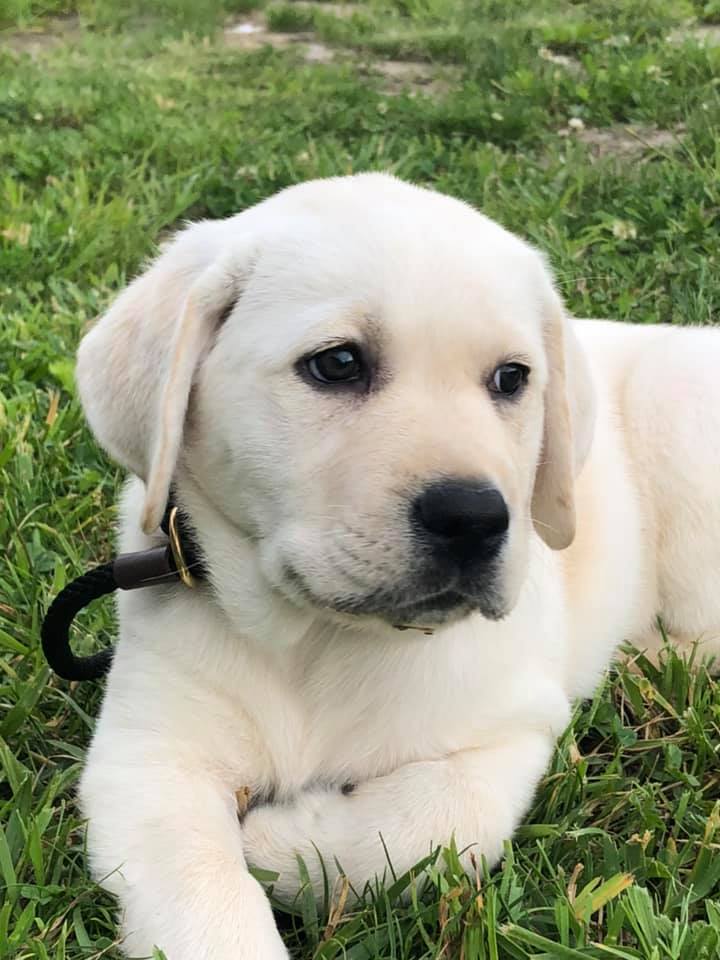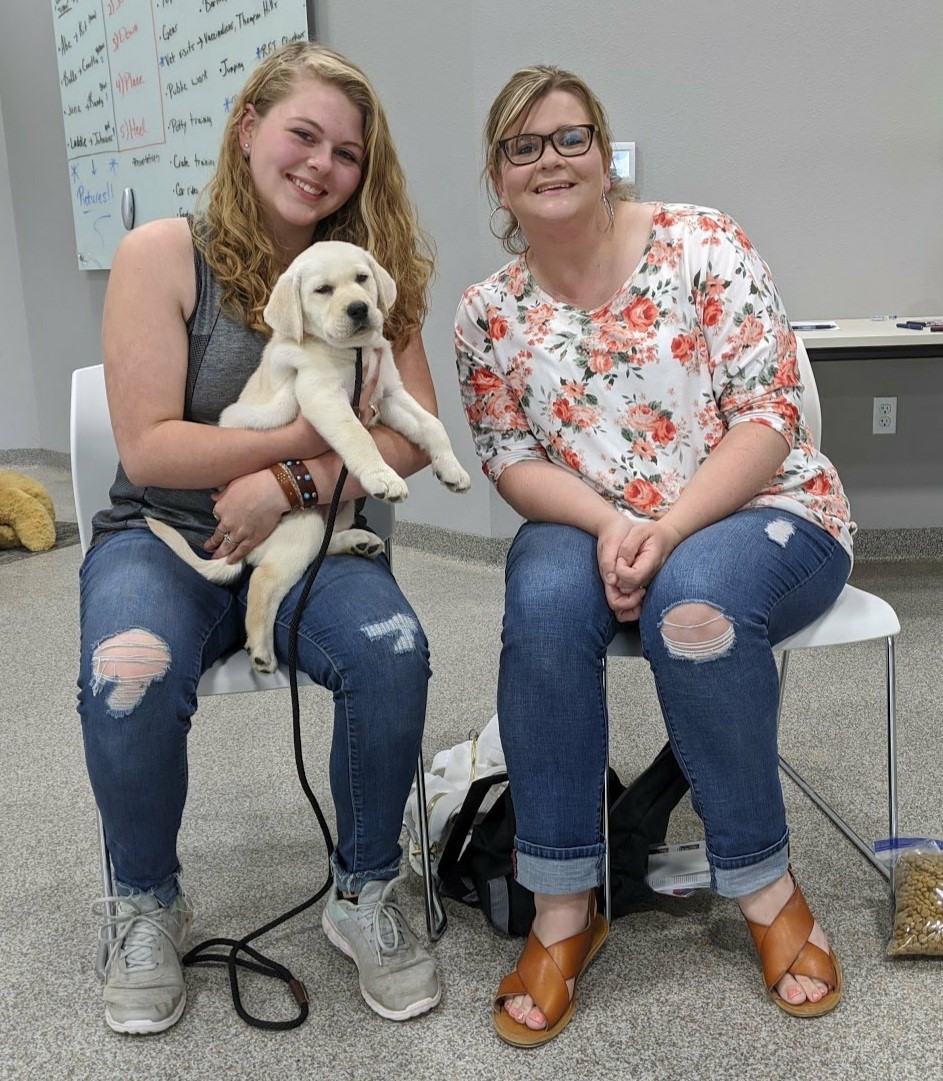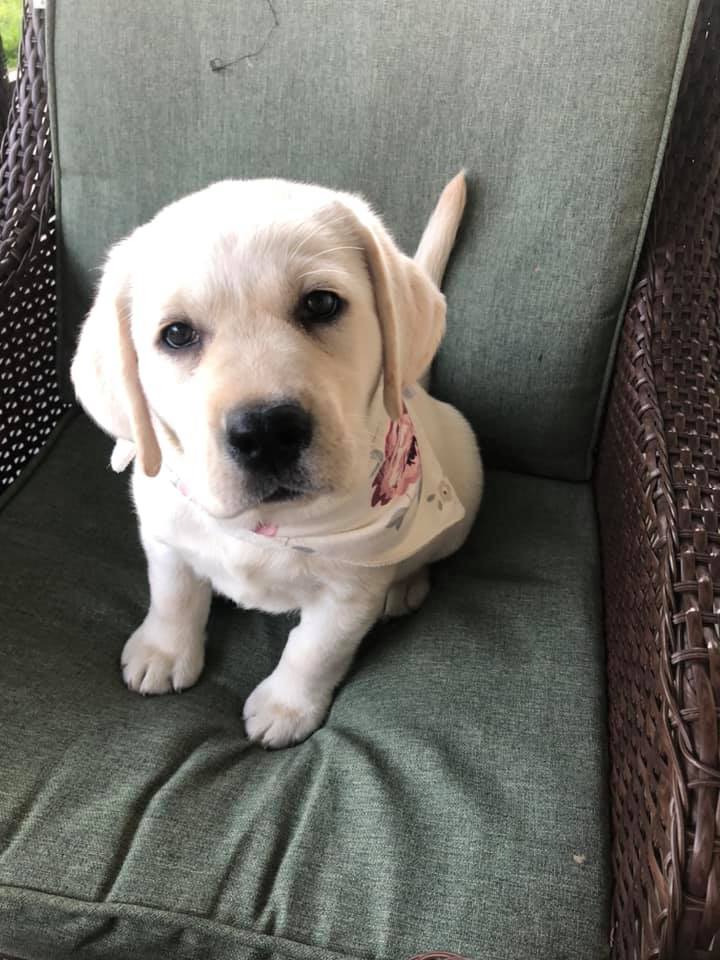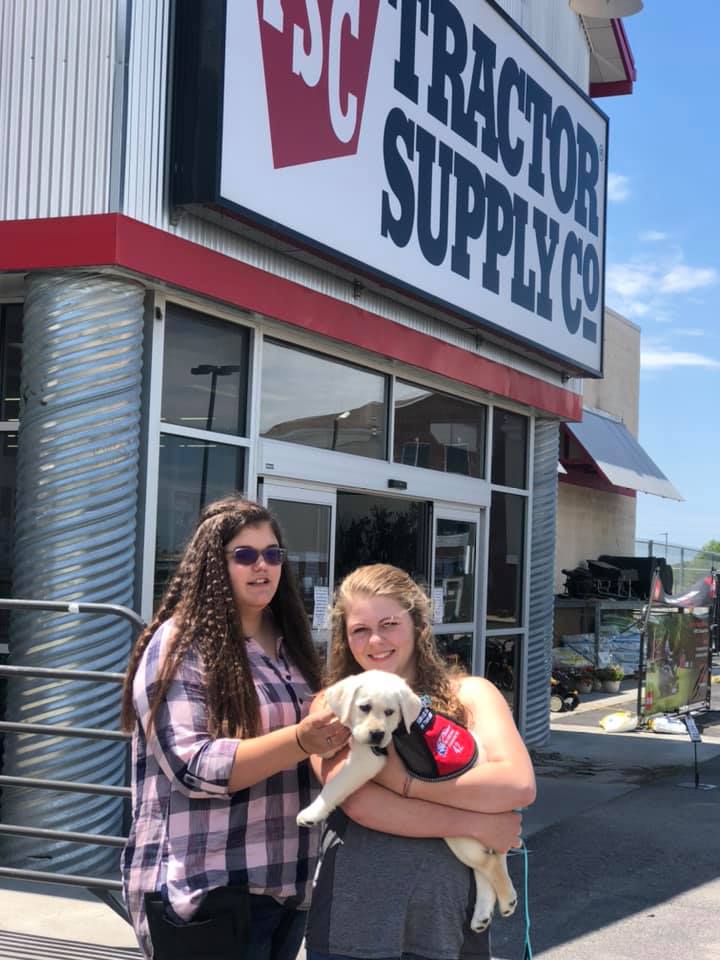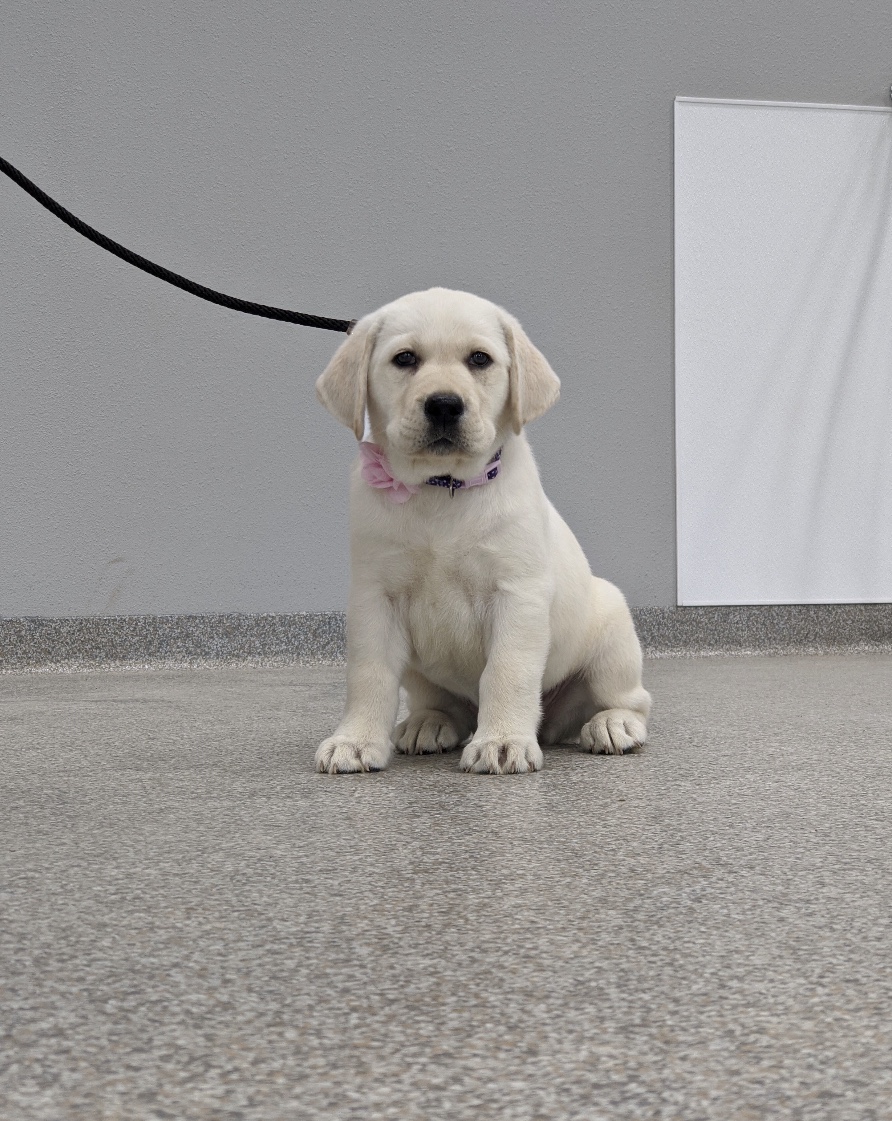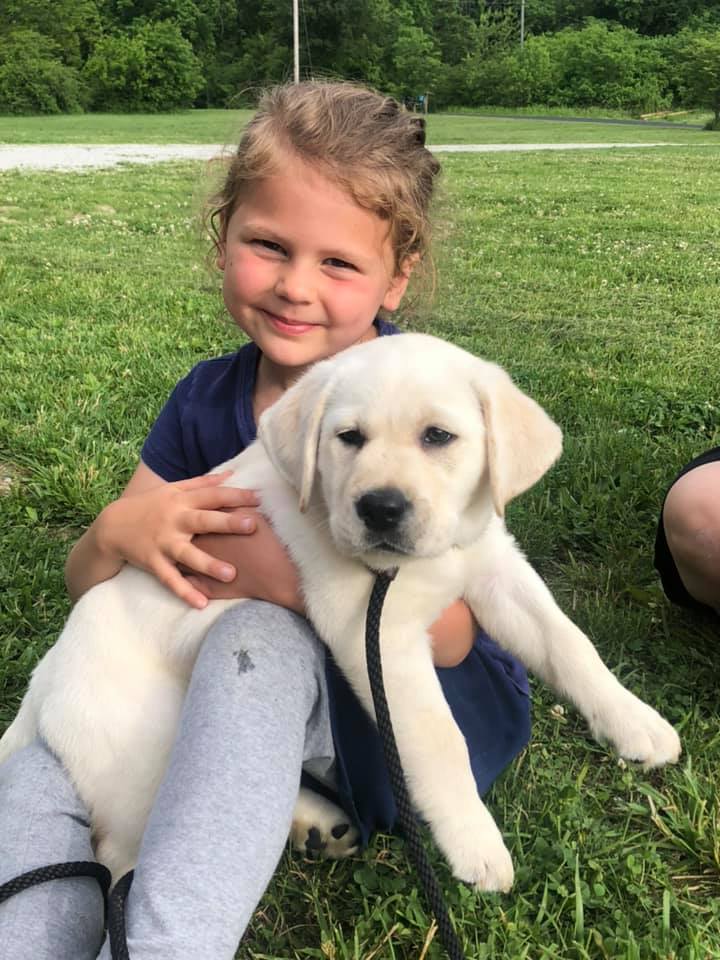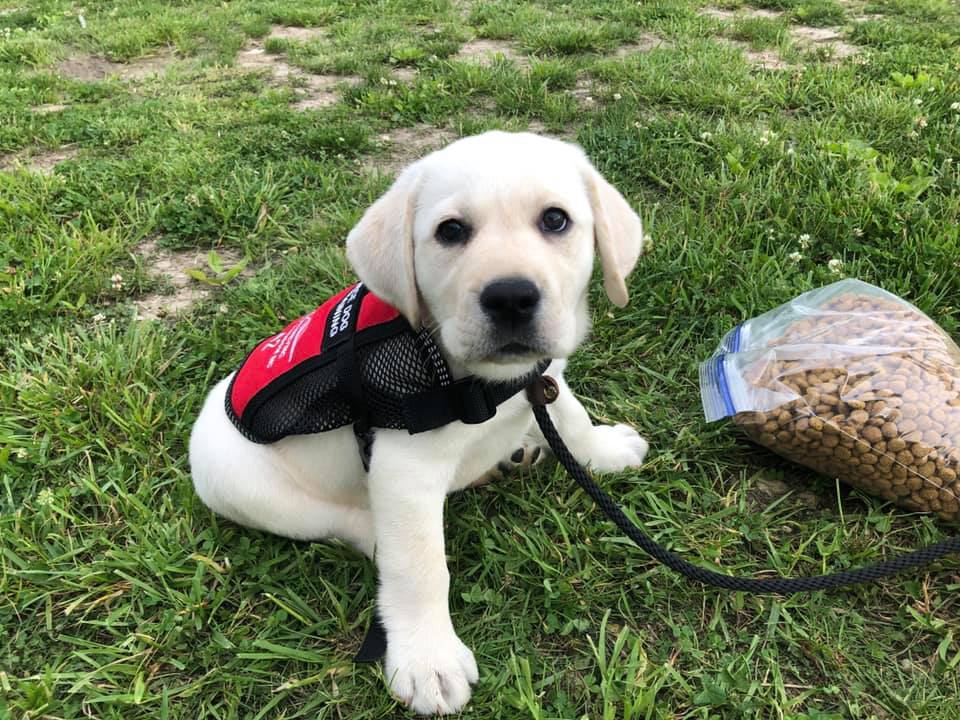 Right at the end of this month, I transitioned from my wonderful breeding foster home to my new puppy foster home! I'll begin to work on crate training, walking on a leash, behaving in public, potty training, and learning my name! My foster Shannon says this is her first time fostering with Retrieving Freedom and she is so excited to see what we can accomplish together over the next several months!
June 2020 - 2 months old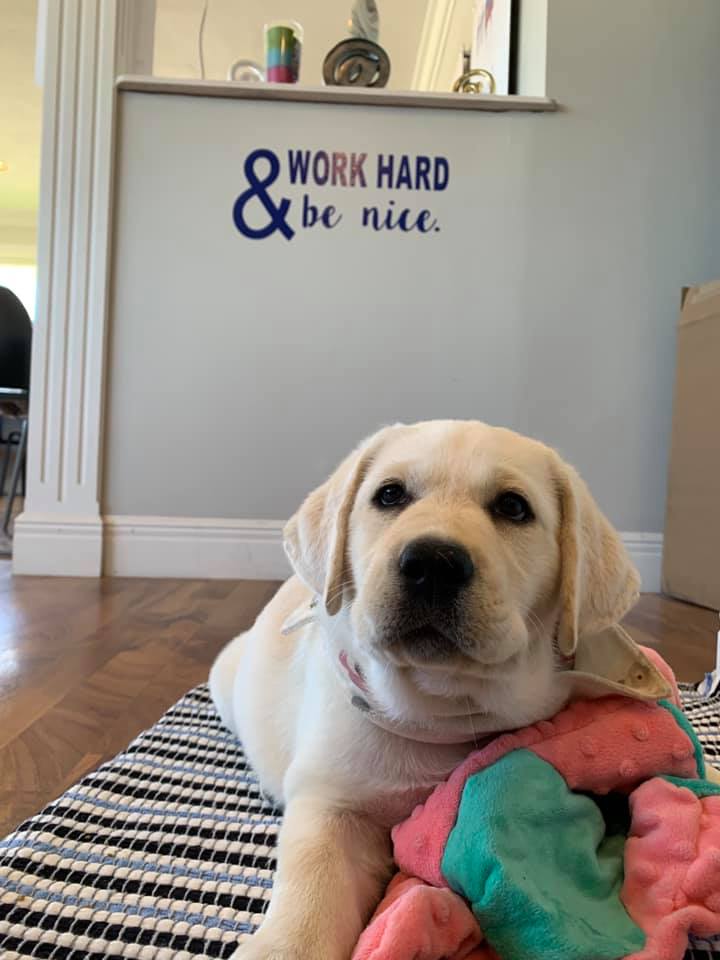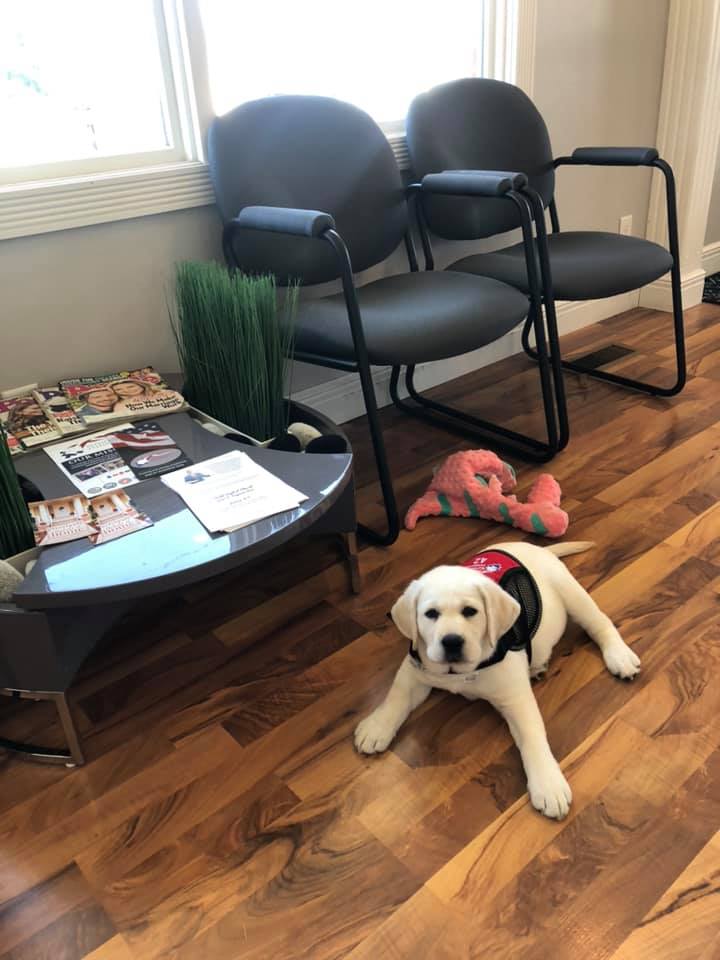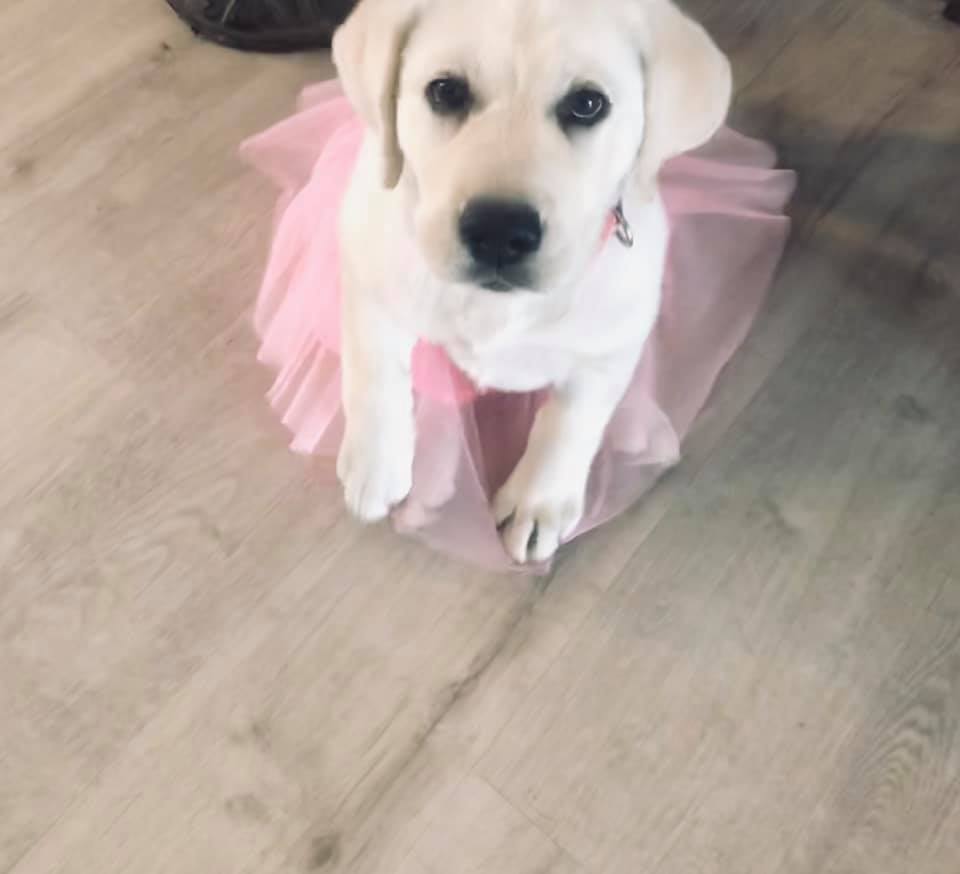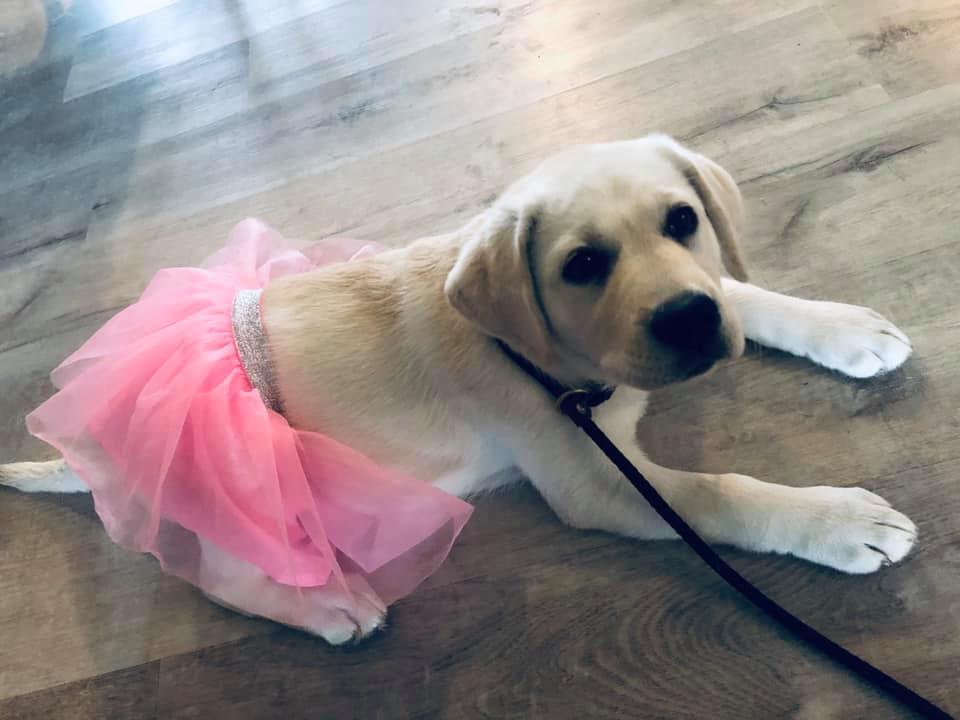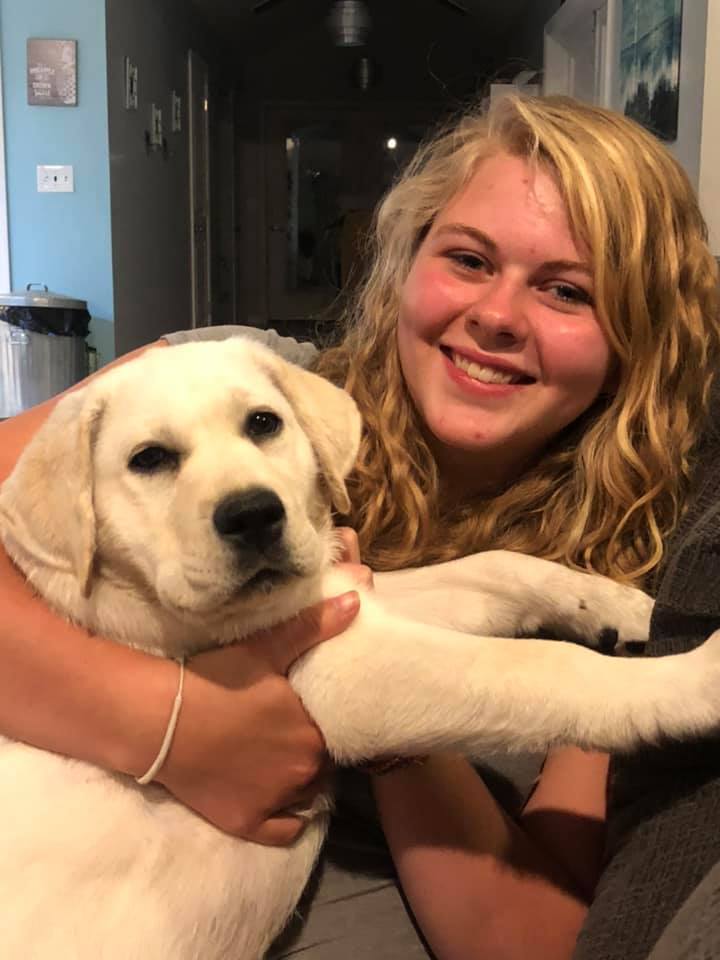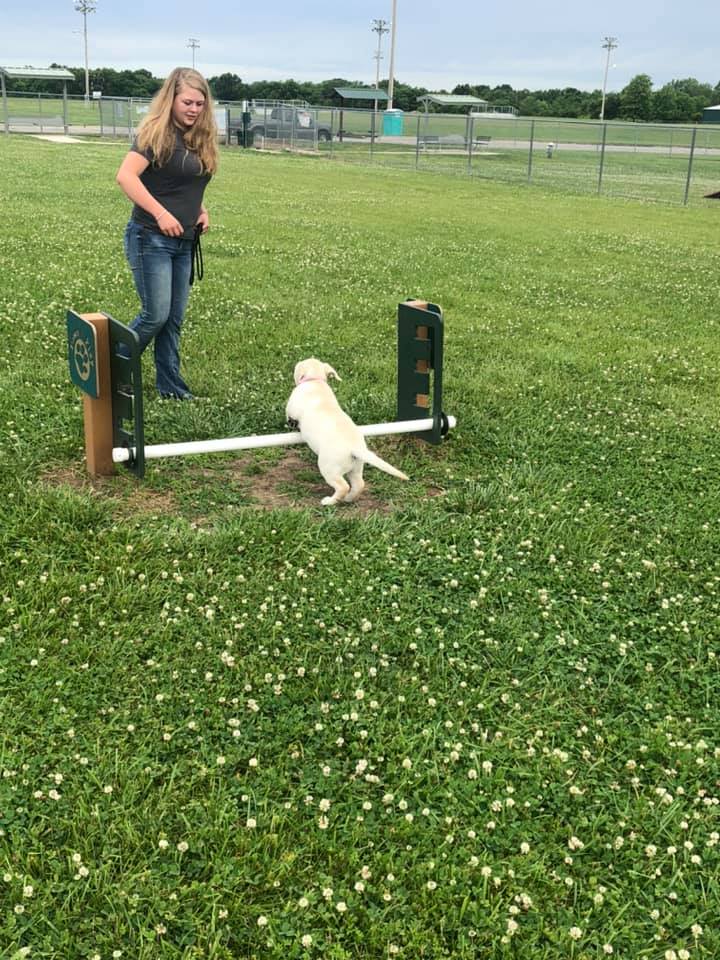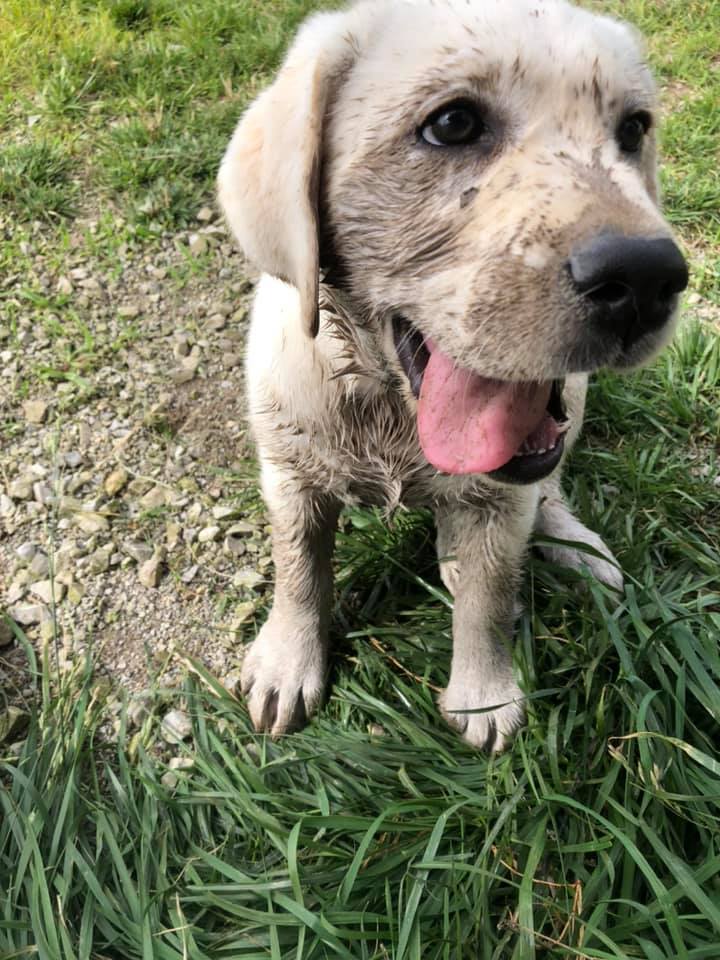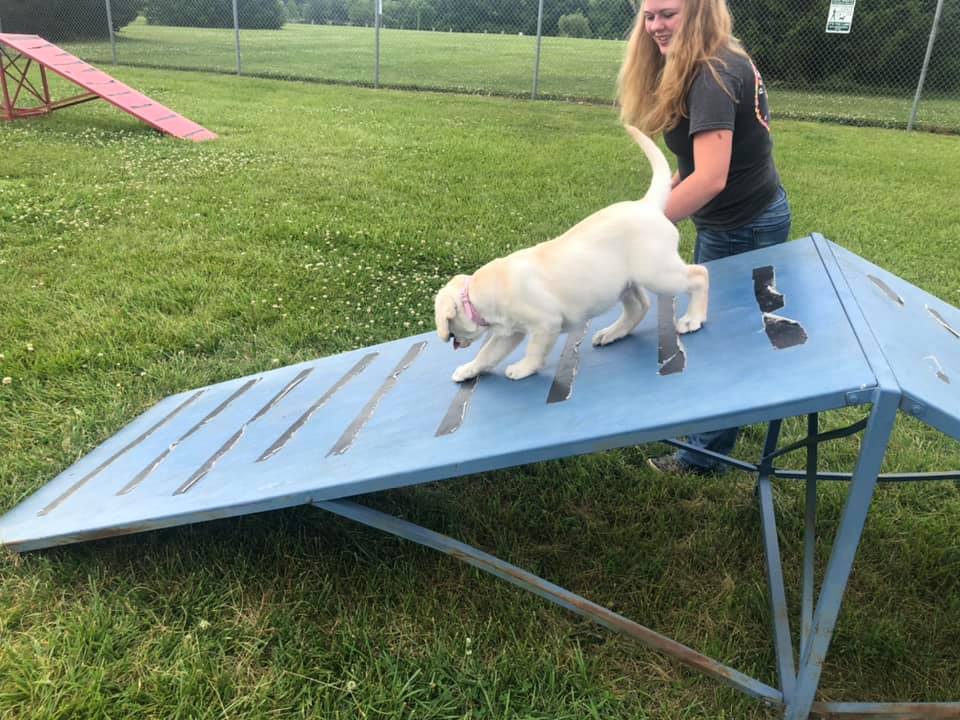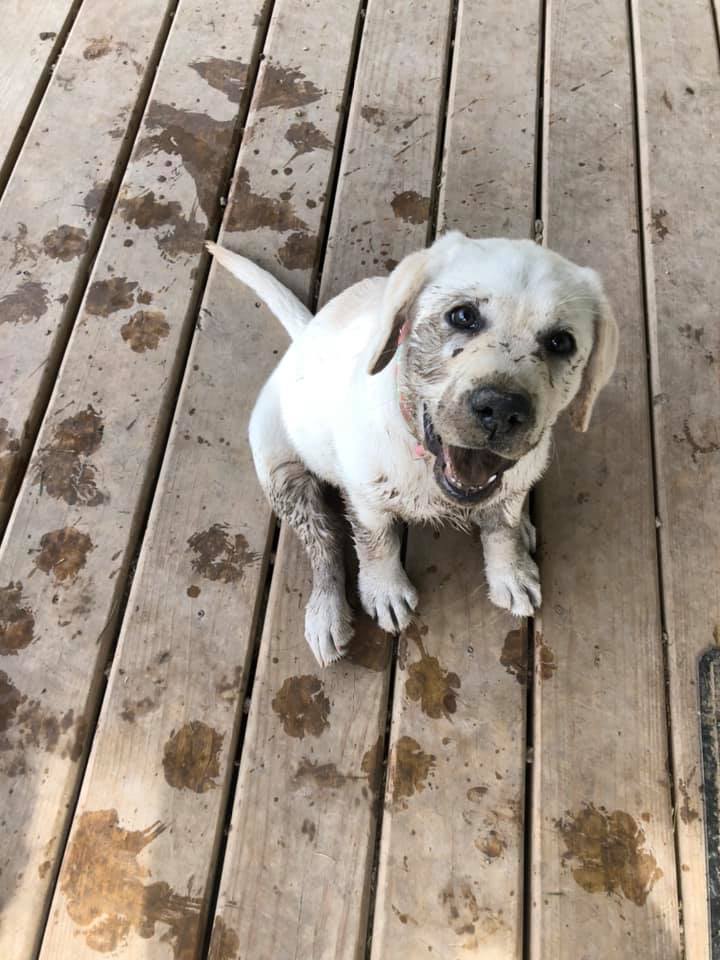 I am getting into a nice routine of going to work with my foster and sponsor, Shannon. She says I am the perfect example of AtWork's motto - "Work hard & be nice." How cute do I look in my pink tutu? I attended a birthday party and had to look the part! I've been enjoying sunny days by training outside on agility equipment and occasionally finding a nice puddle to roll around in.
July 2020 - 3 months old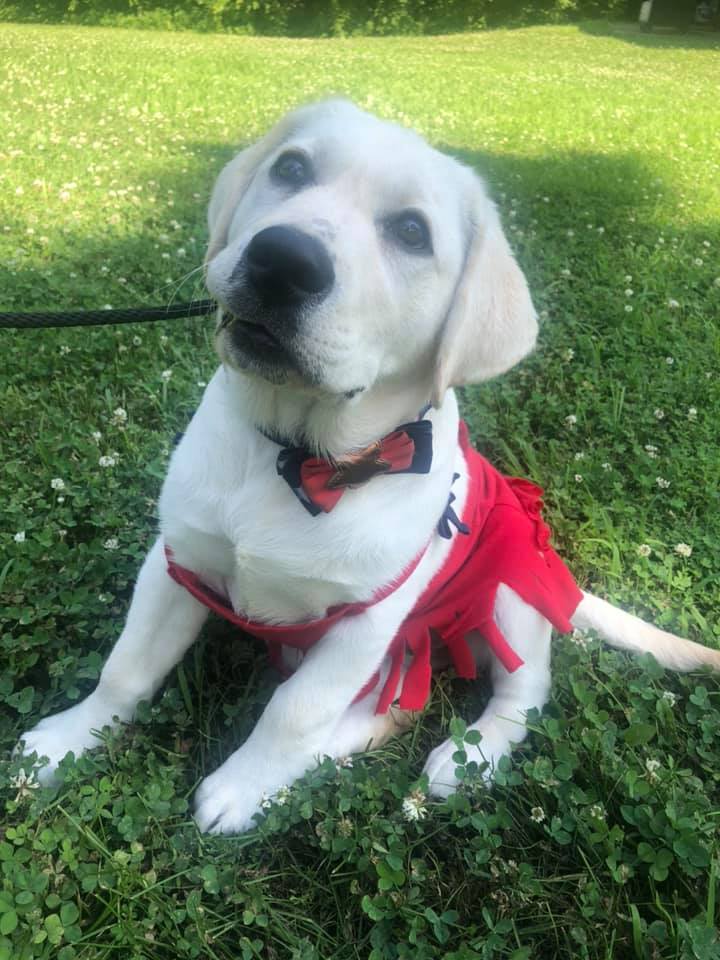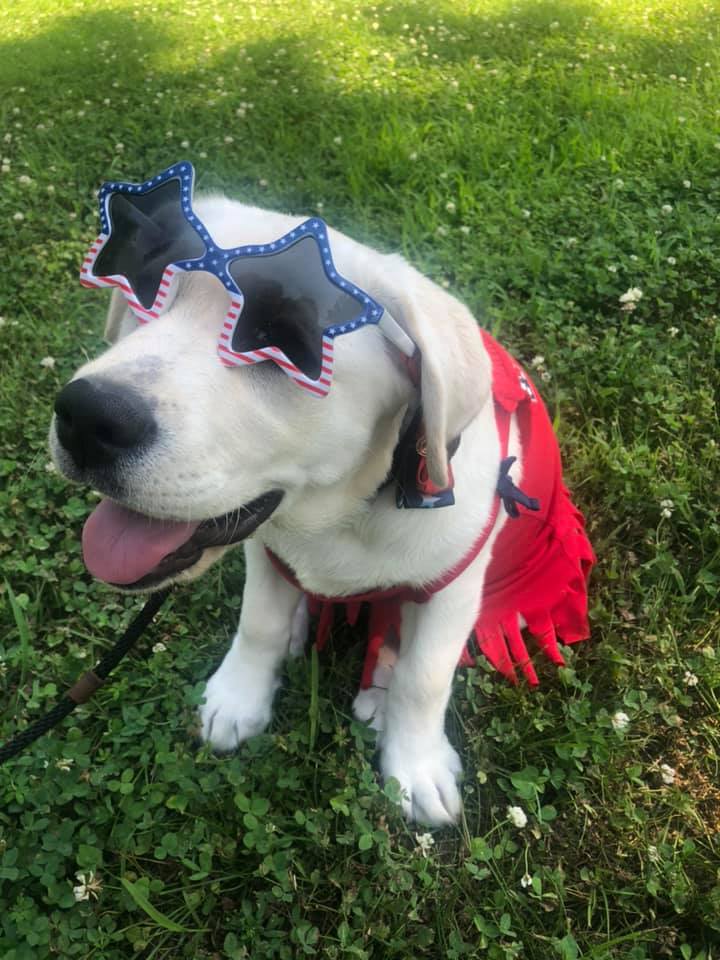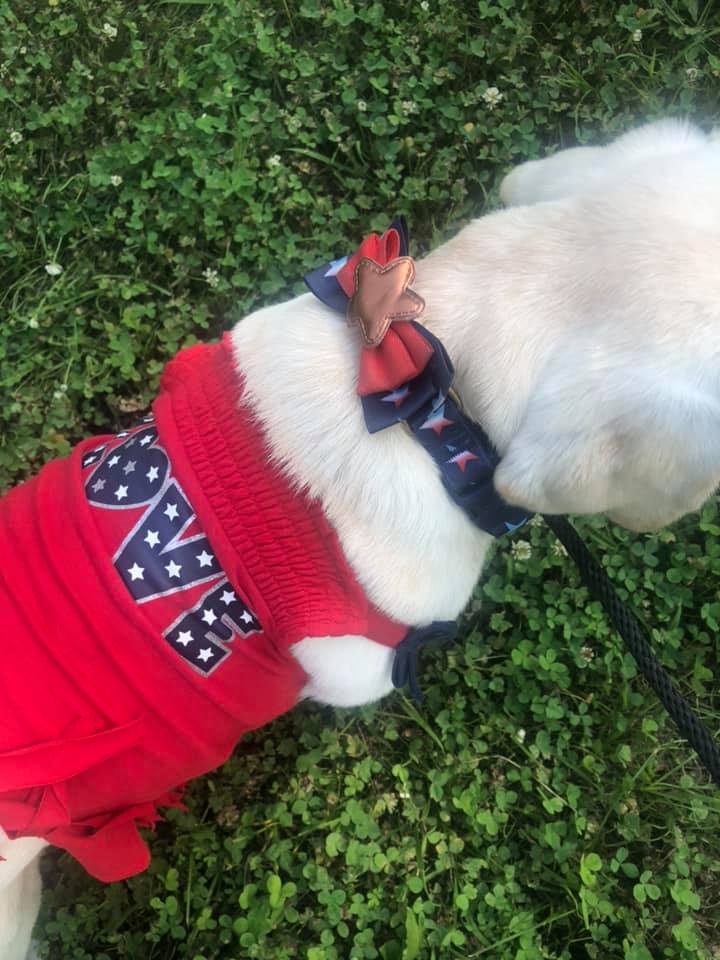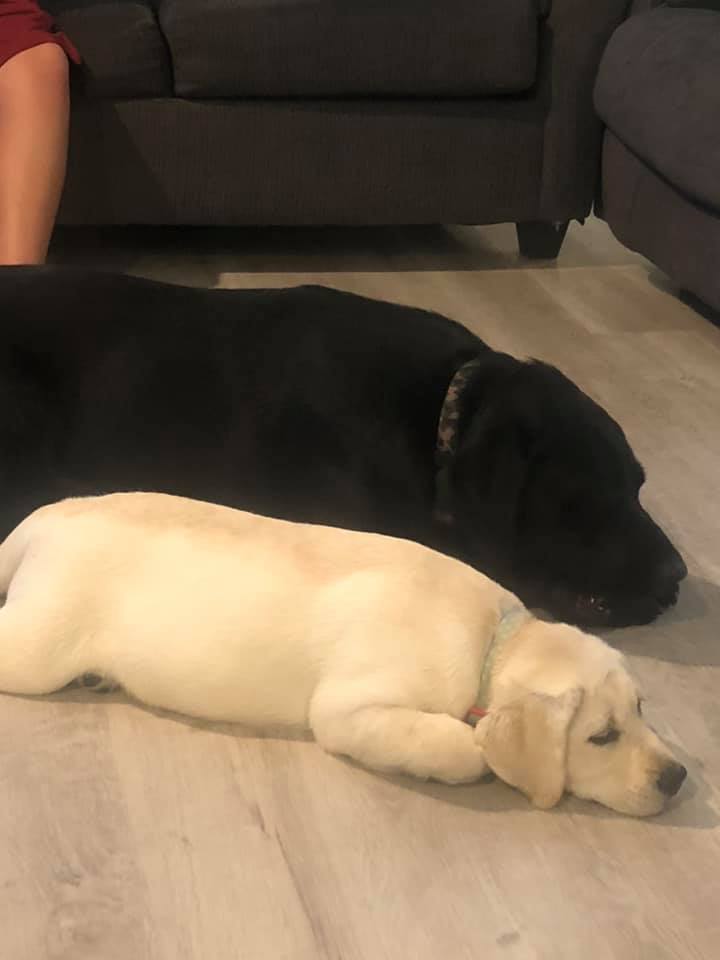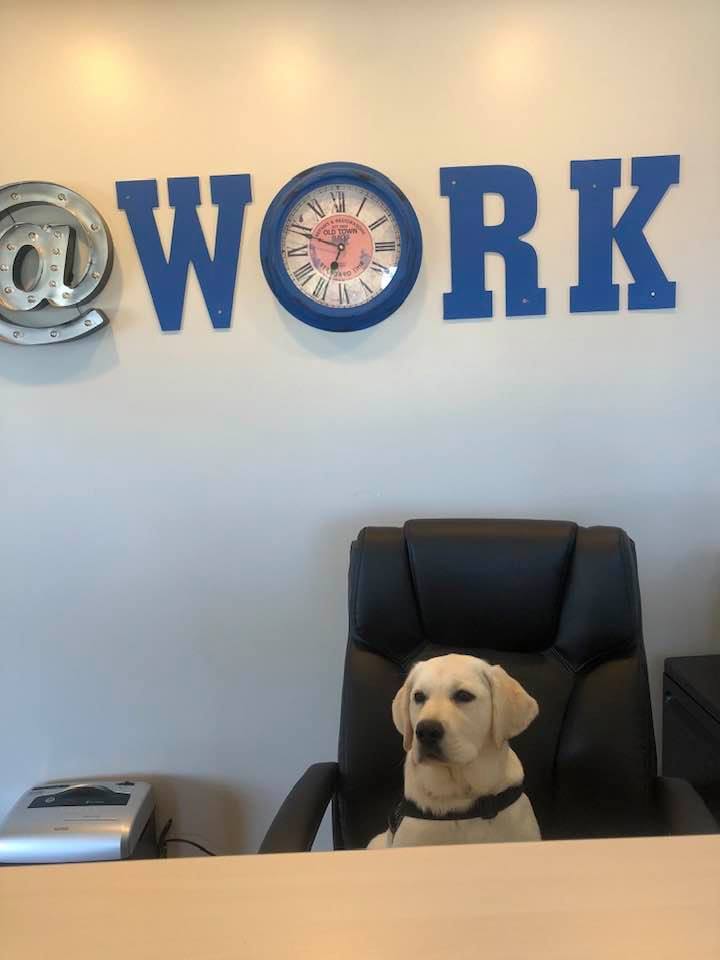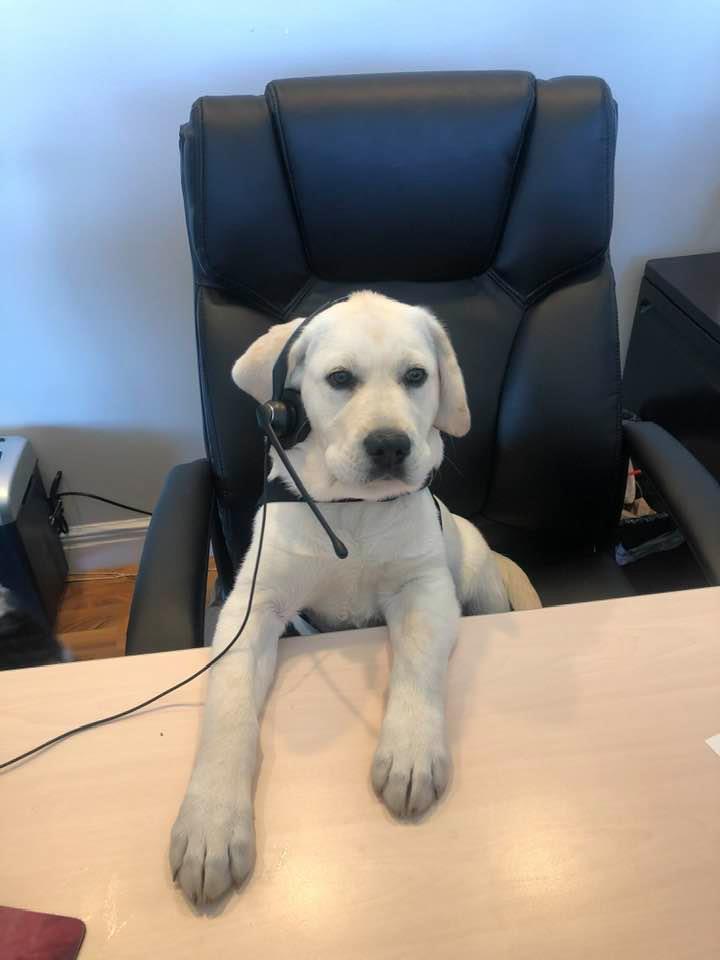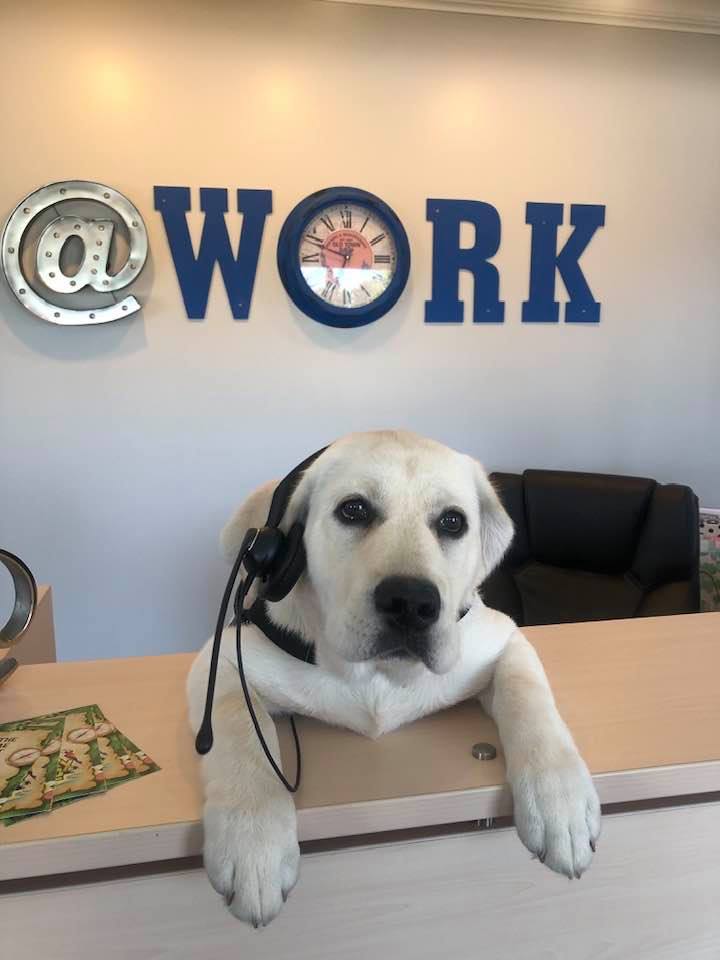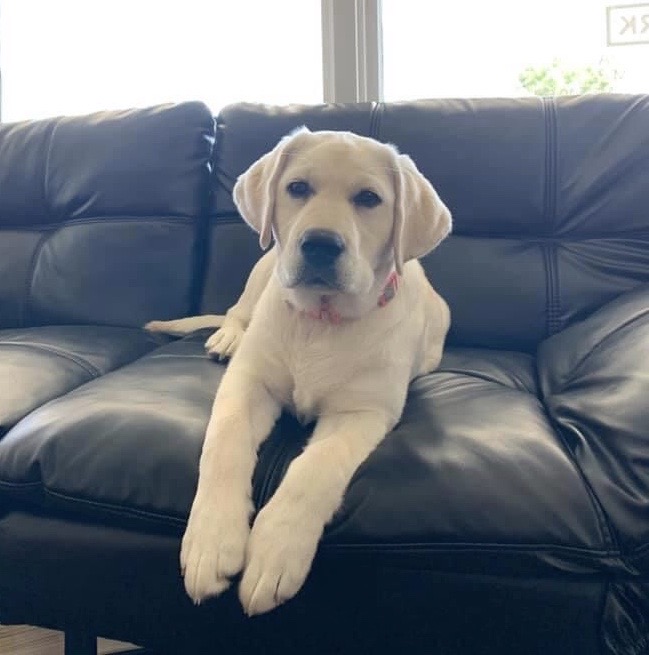 With a name like Liberty, it's natural that I go all-out for the Fourth of July! When I'm not training or "working," I love to relax with my big brother.
August 2020 - 4 months old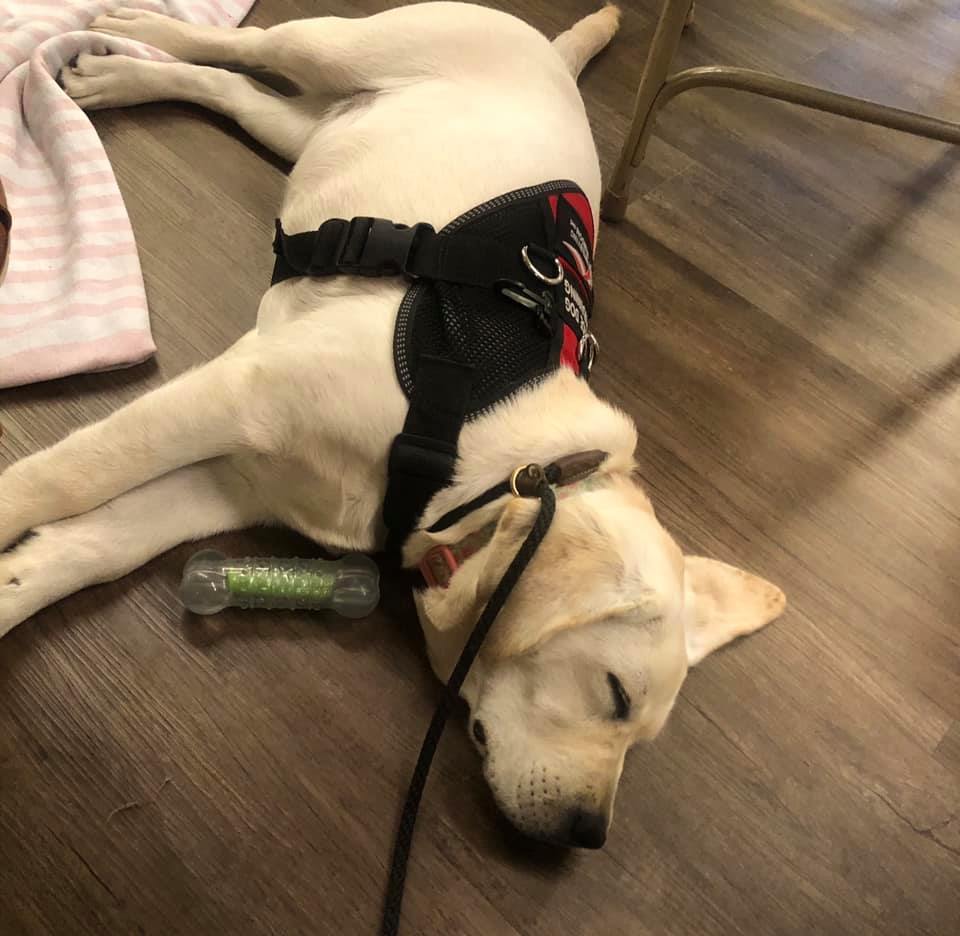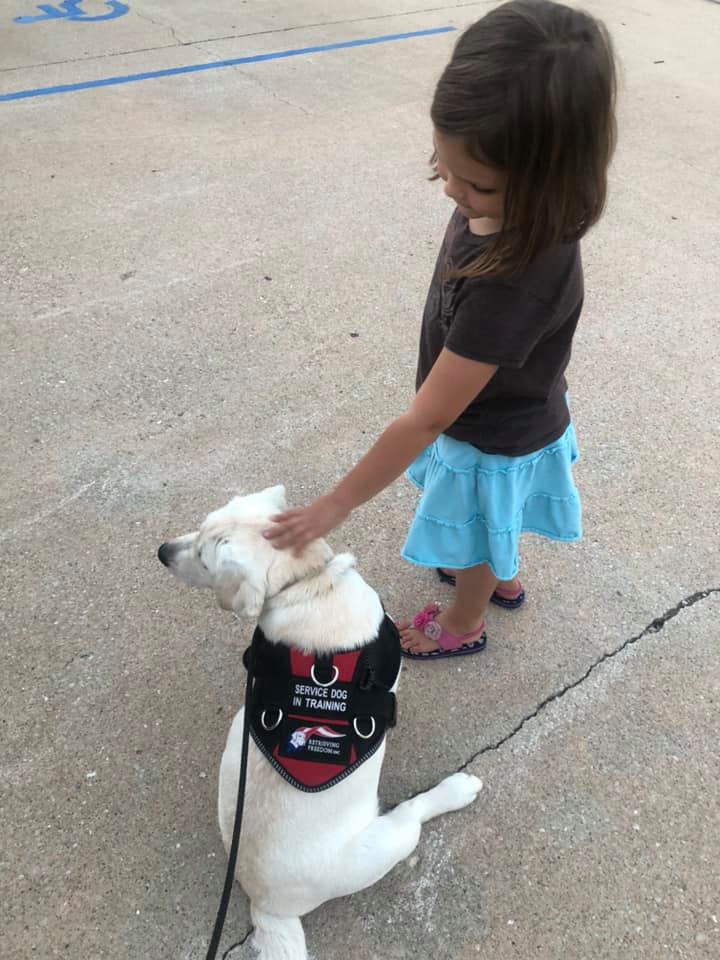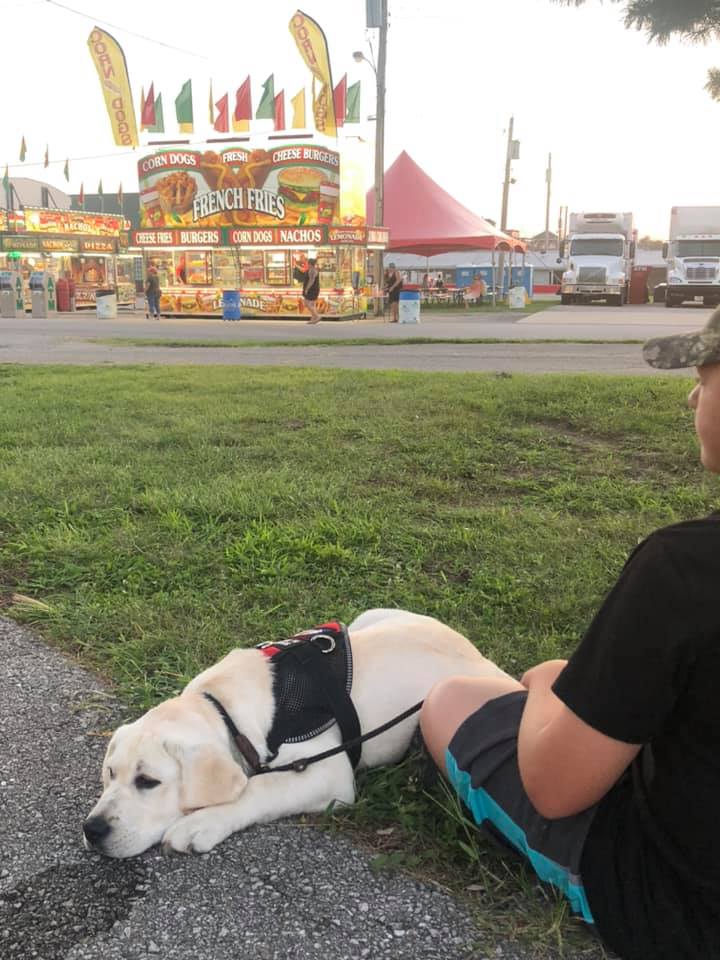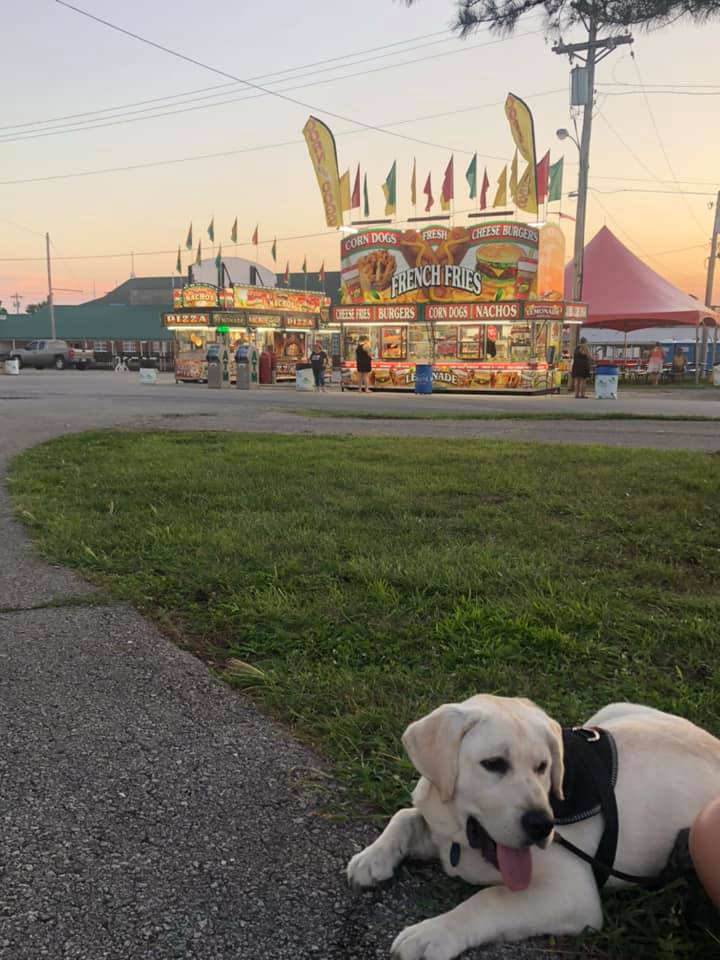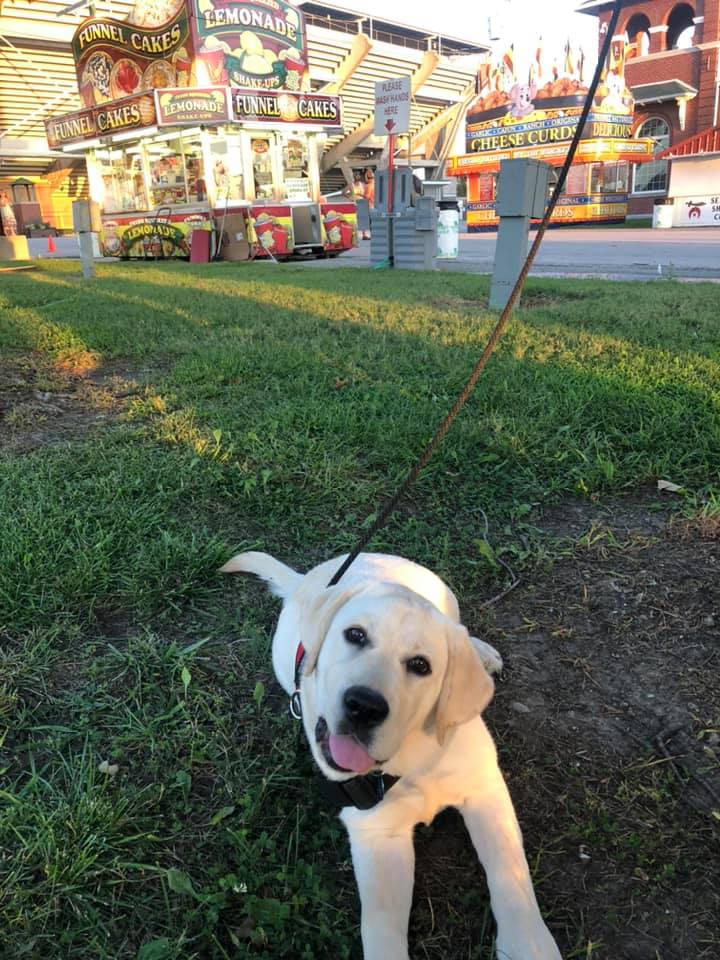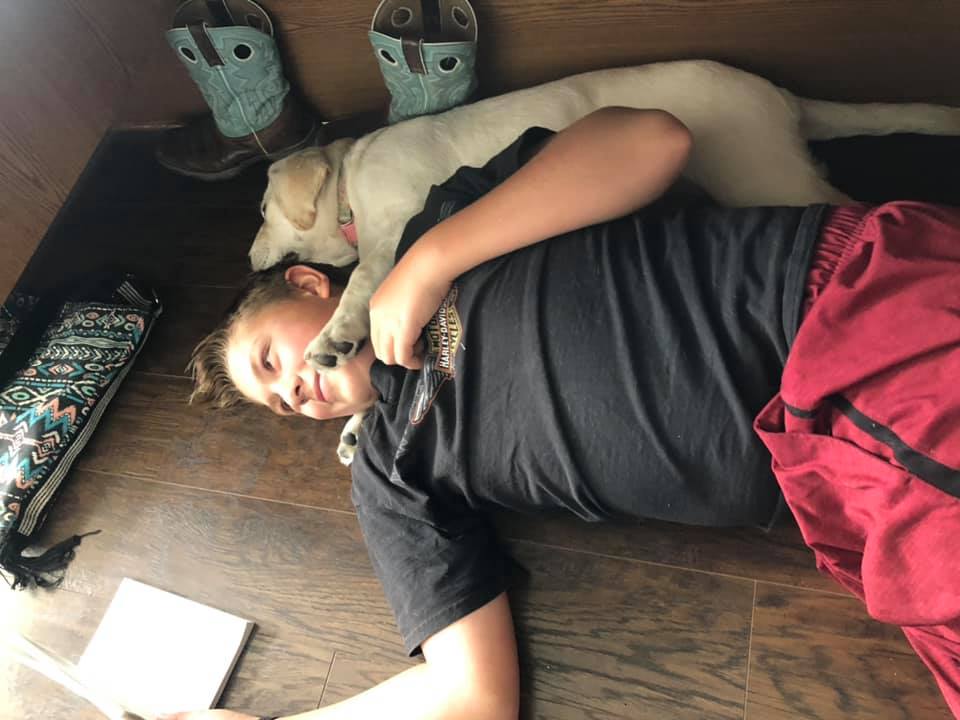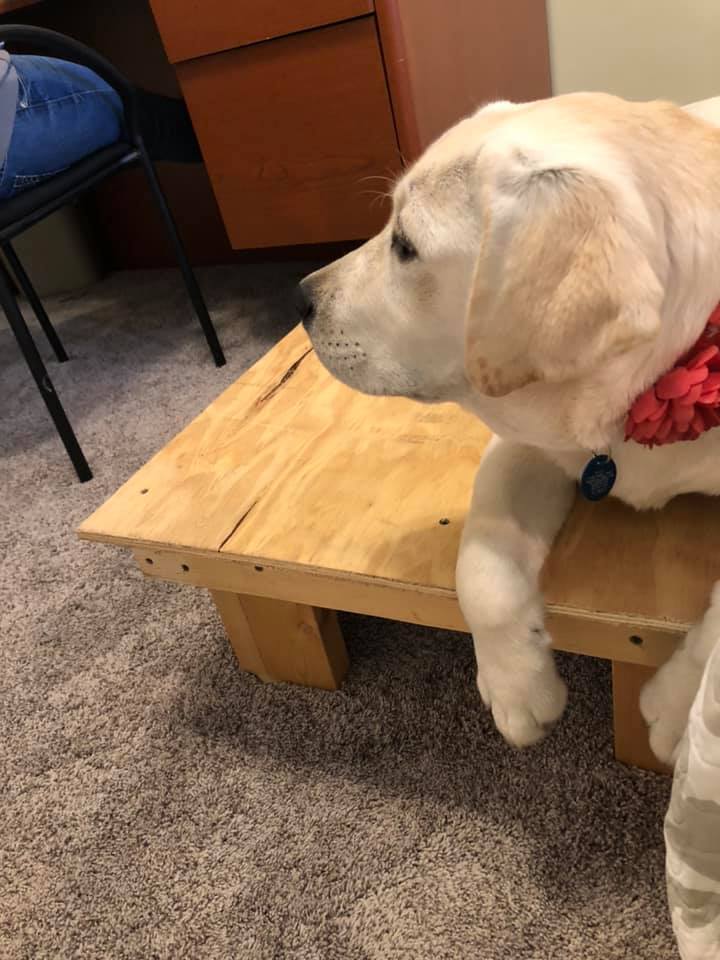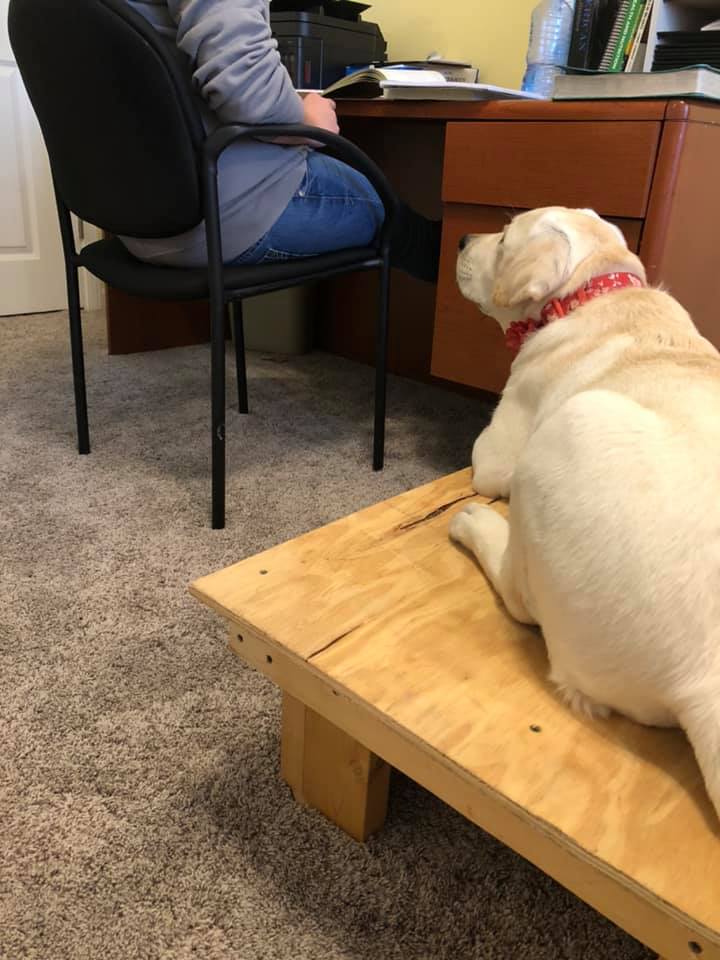 I was able to attend the Missouri State Fair this month. Although it looked much different than normal, I behaved perfectly and wasn't tempted by the delicious smelling food! I've been working on my self-control while my humans are working and schooling from home by remaining on my place board!
September 2020 - 5 months old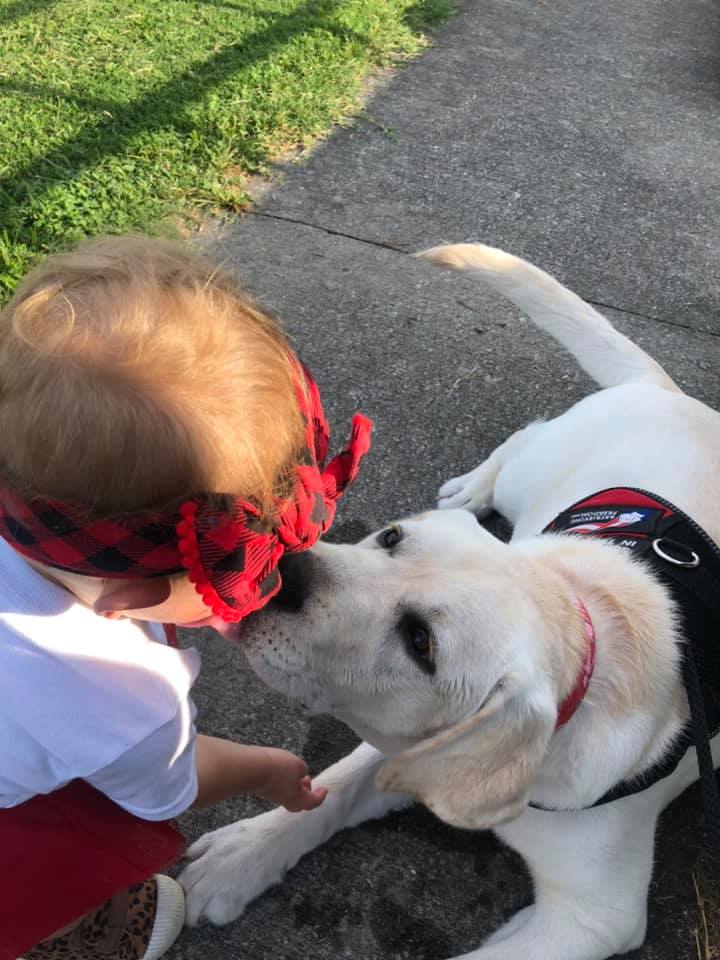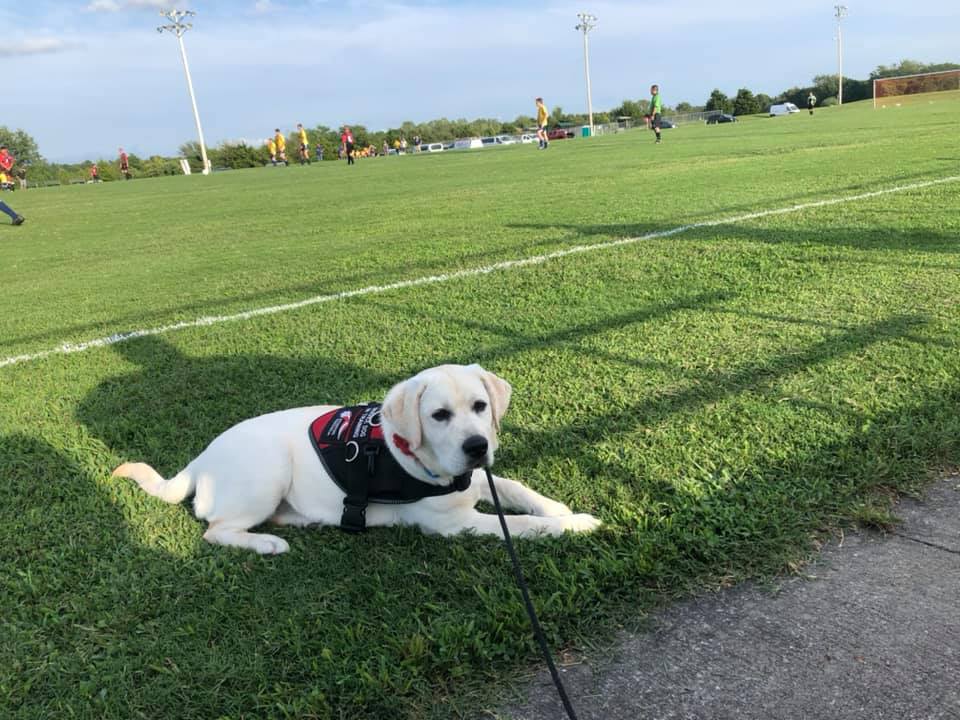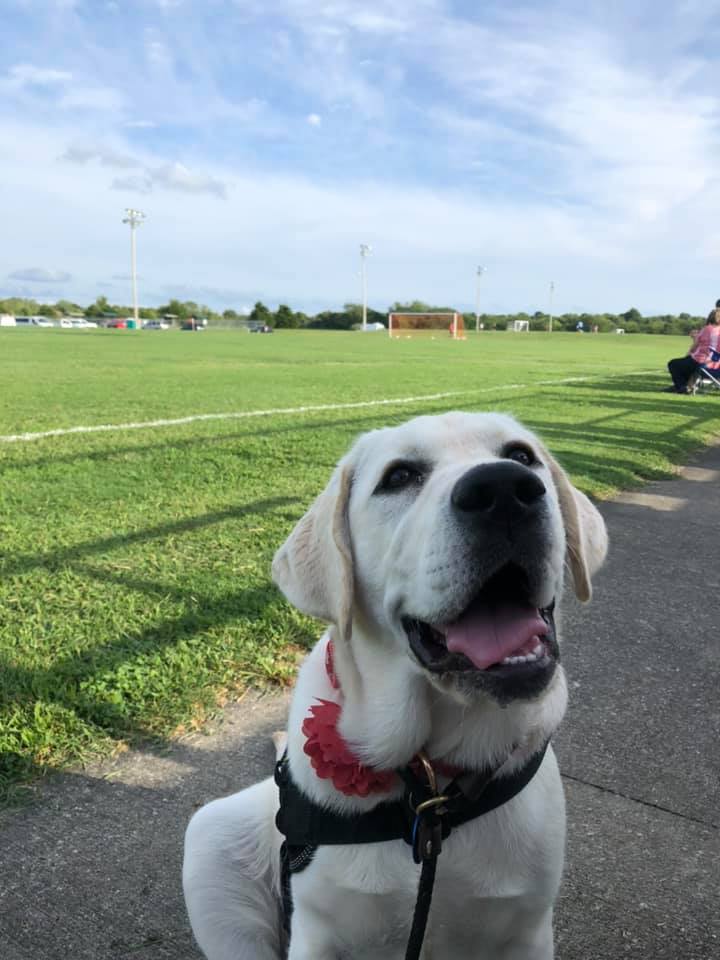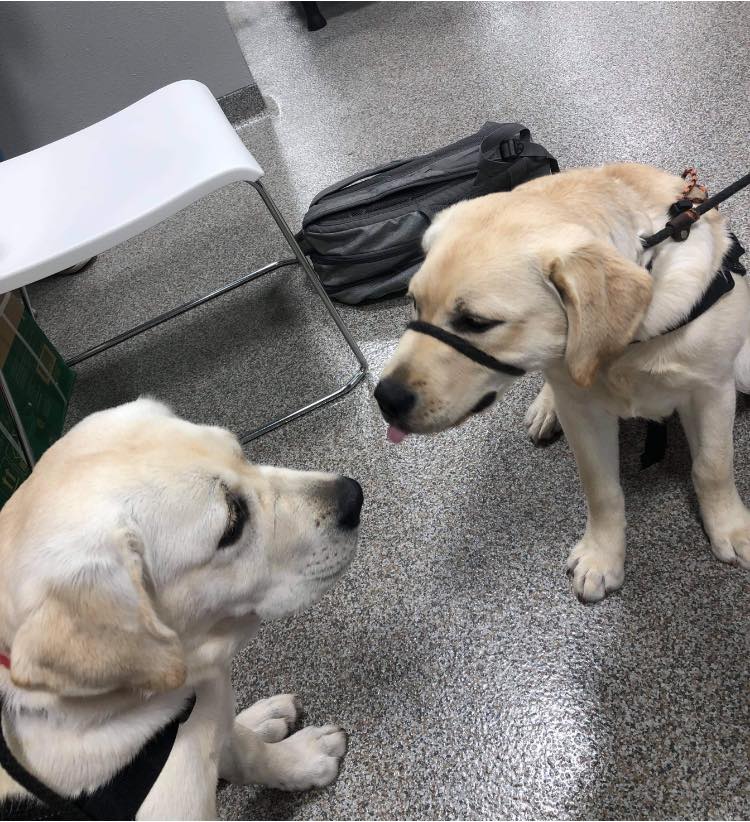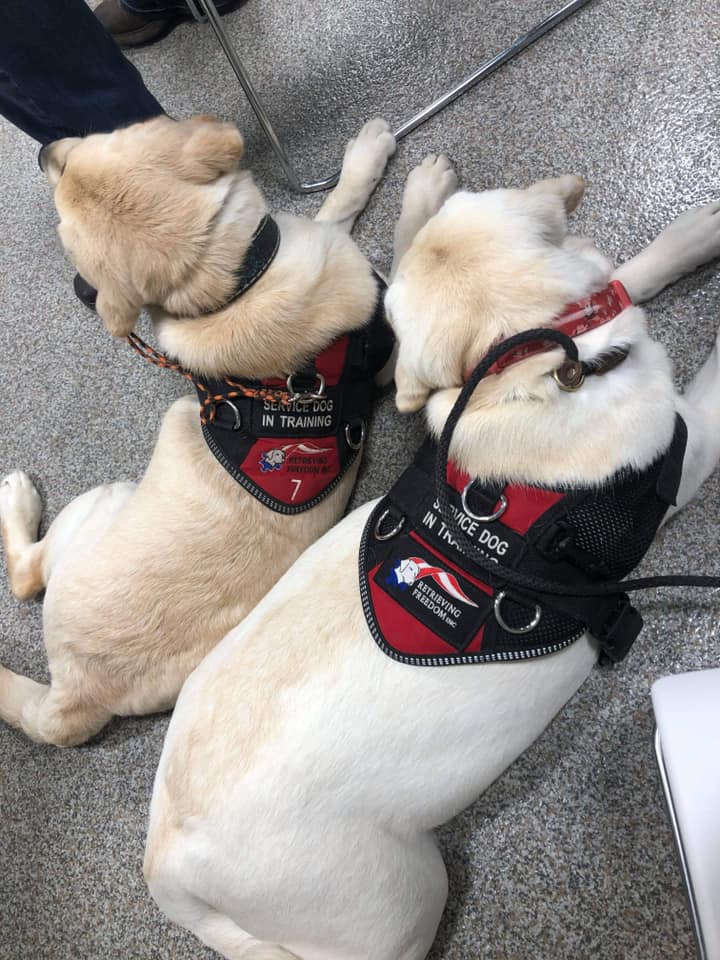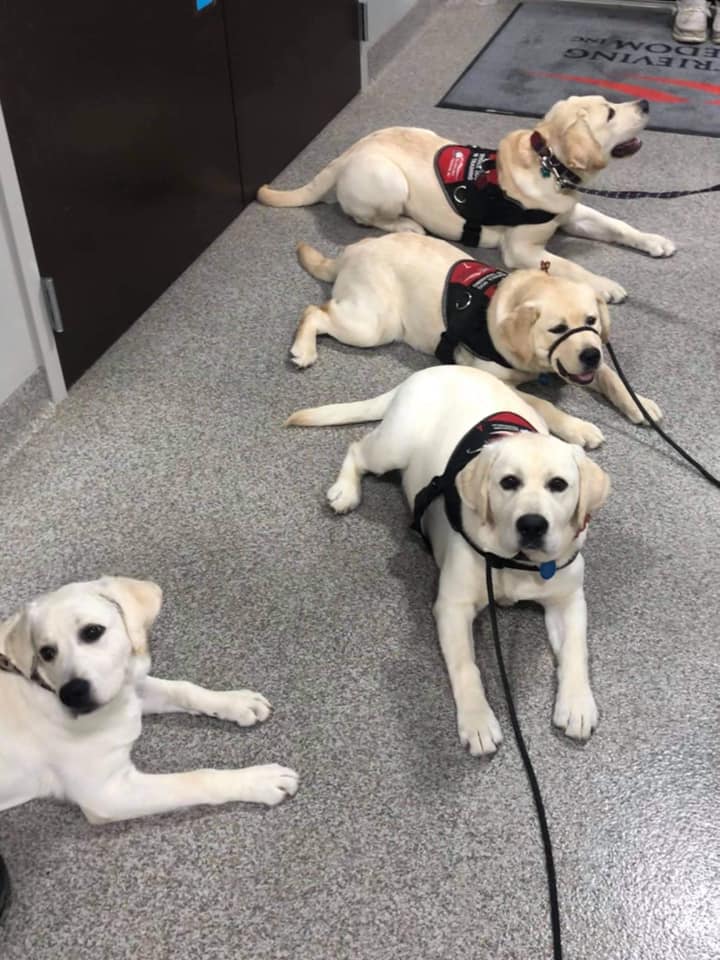 I attended the first of many soccer games! I wasn't distracted at all. I was able to spend time with my siblings at the monthly foster class. It's fun to see them all at once!