Our family first became involved with Retrieving Freedom in 2017 when our son Logan was in Jessica Meier's 2nd grade class at West Cedar Elementary. Glory was the service dog in his class and that school year our whole family learned a lot about RFI. Through his experiences at school we decided as a family we would like to get more involved with RFI. Logan and I completed the training together for our family to become weekend fosters. Since then we have had several different weekend fosters in our home which has been a great experience for our whole family. Our daughter Eleanor went from being terrified of dogs to loving them. All 3 of our children have loved helping with the dogs and being a part of their training.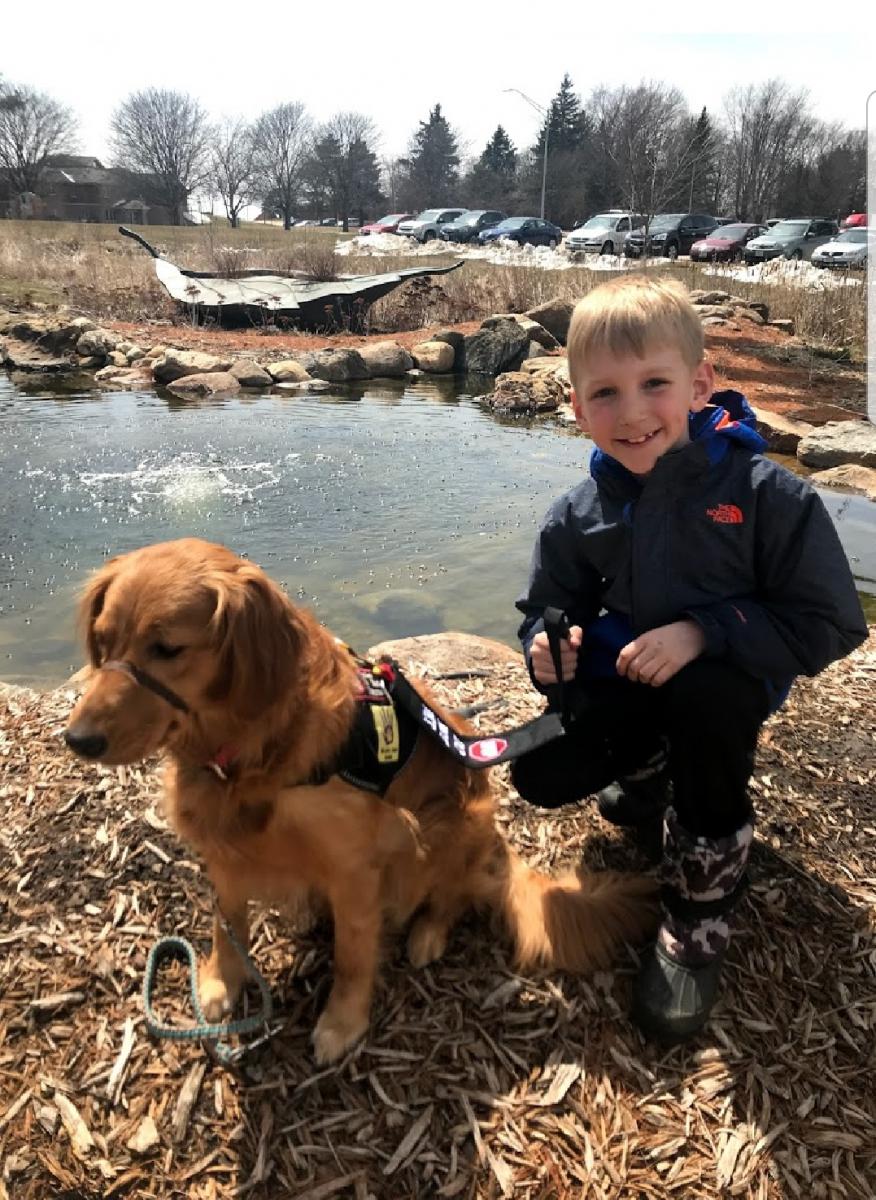 Last summer Logan had the privilege of participating in the Sit, Stay, Read program at RFI. He spent the week learning about RFI, completing service projects, and meeting recipients of service dogs from the program. They also learned about the legacy of Jace Smith and how the program was funded from donations made in his honor. The weeklong program was truly the highlight of Logan's summer. At the end of summer our two sons Bennett and Logan decided that they wanted to get their friends together for a baseball game to celebrate their 7th and 9th birthdays. Instead of presents they asked their friends to bring donations for RFI to support the 2020 summer reading program which they are both hoping to participate in. As parents we were so proud to see the true joy they both found in the gift of giving rather than receiving and helping to spread kindness in honor of Jace.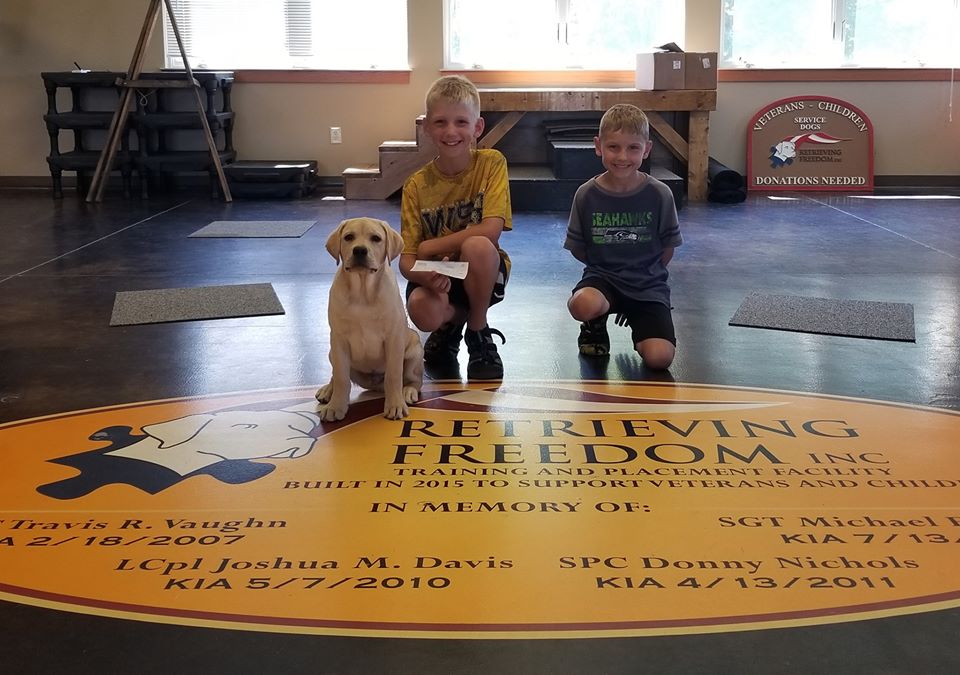 This year Logan is in Stacy Carignan's 4th grade class with RFI service dog in training Bentley and Bennett is in Jessica Meier's 2nd grade class with RFI service dog in training Raven. We have seen how having these dogs in the classroom have had such a positive impact on them. Both boys have had the opportunity to learn more about different disabilities as well as meet some of the recipients of RFI trained service dogs. The greatest experience by far that we have had with RFI has been the opportunity to meet the recipient of Glory, a young boy with autism. His family had come to Waverly for training and were at Walmart for a training session when we happened to be there. The kids recognized Glory immediately but knew they were not to approach her. The Mom overheard their excitement and approached us. She asked how we knew Glory and invited us to come over and say hi to her and her son. It was such a powerful thing for my kids to see what RFI is doing with these dogs and the tremendous impact they have on people's lives.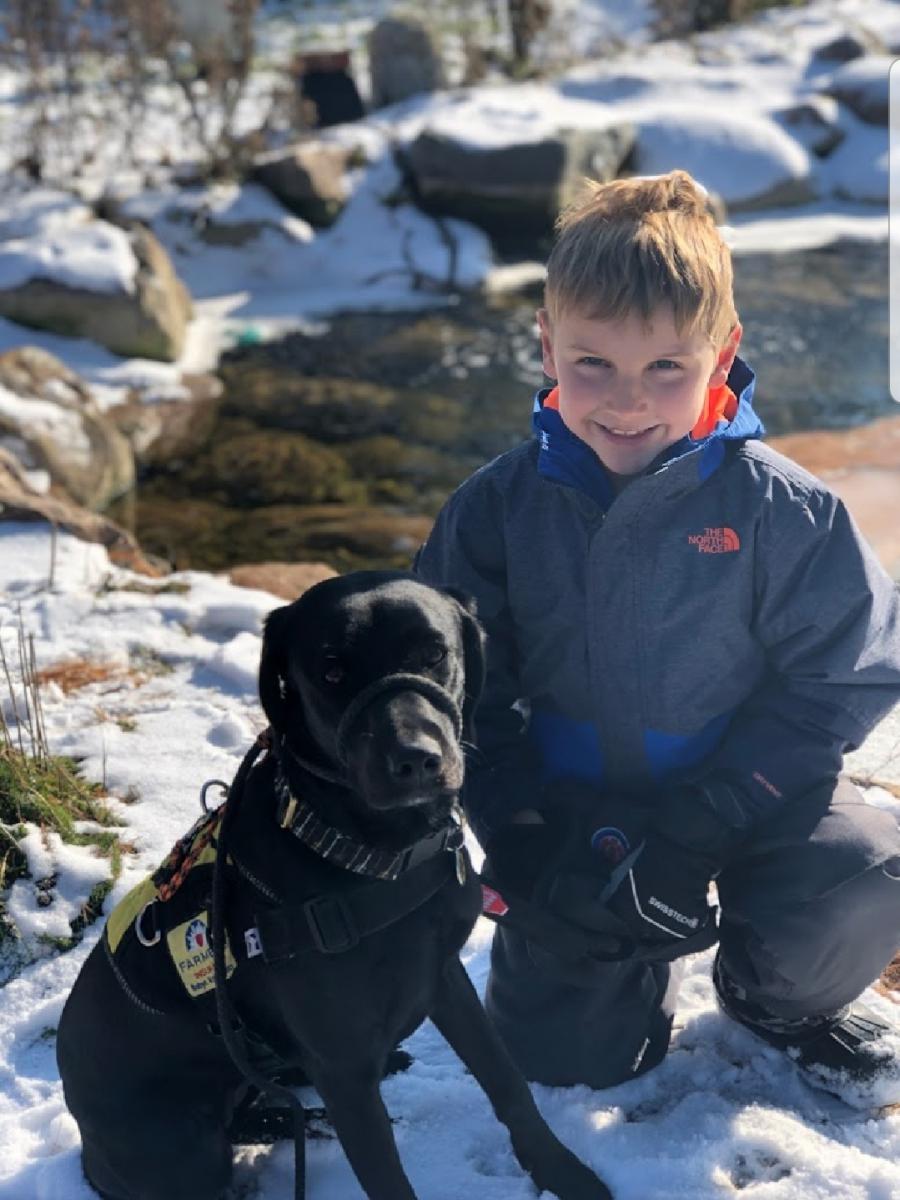 All of our experiences with RFI have been great for our entire family. We feel lucky to be able to be a small part of their program. Most of all we are so grateful to live in the Waverly community and have teachers in our school that support RFI and all of their programs.