Sponsor Announcement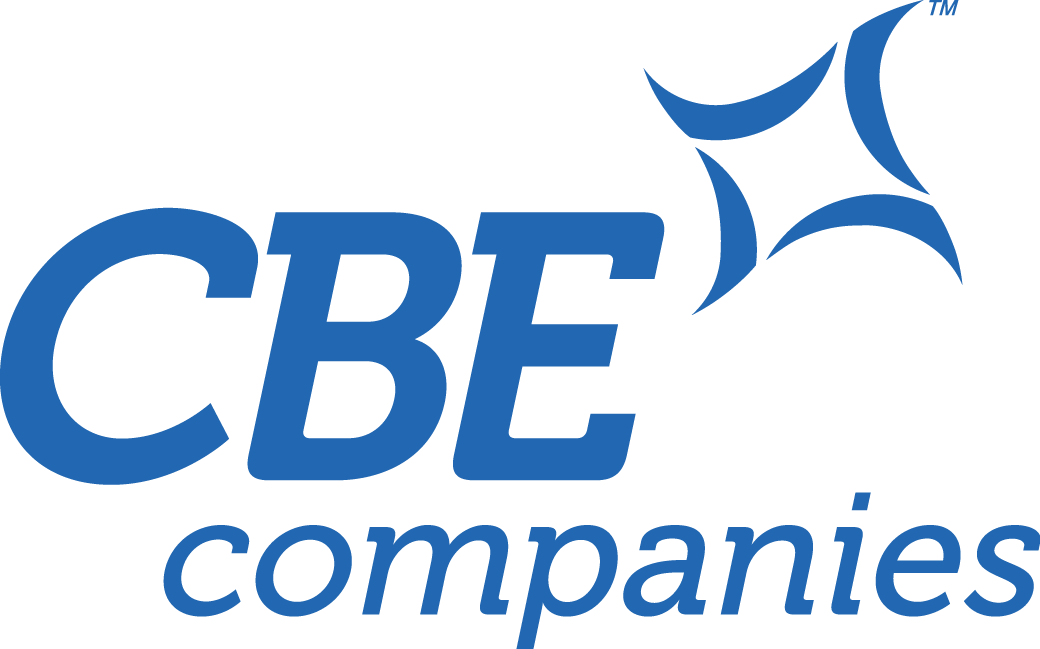 I am thrilled to be sponsored by CBE Companies in Waterloo, Iowa. I am named in honor of the owner of the company, Tom Penaluna. They raised funds to sponsor my journey to hopefully become a service dog! I hope to make Tom and the entire company proud throughout my training. Thank you, CBE Companies!
Stage 1 Introduction
Hello! My name is Luna. I am proud to have been selected to enter into the Retrieving Freedom training program. My parents are "Spirit" who is fostered by the Nash family and "Echo" from PAWS With A Cause. During this stage of training I will be spending approximately 8 months with my new volunteer foster, Madalynn.
Throughout Stage 1, I will learn the basics obedience, public behavior, and a lot of socialization. I understand that it takes a very special dog to complete the program as there is a high standard to become a Service Dog. I am aware that I may be one of the dogs whose purpose is outside of service work so I will be updating my profile on a monthly basis for all that would like to follow my journey through the program.
May 2020 - 7 weeks old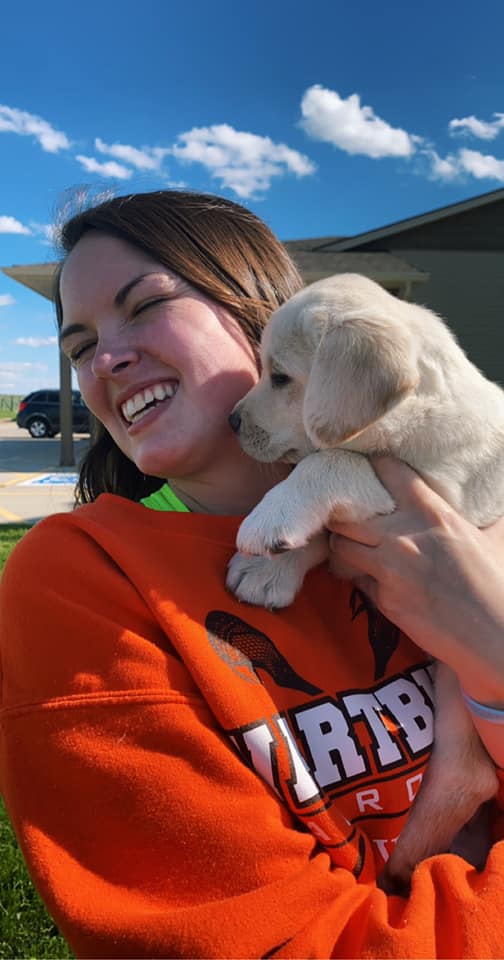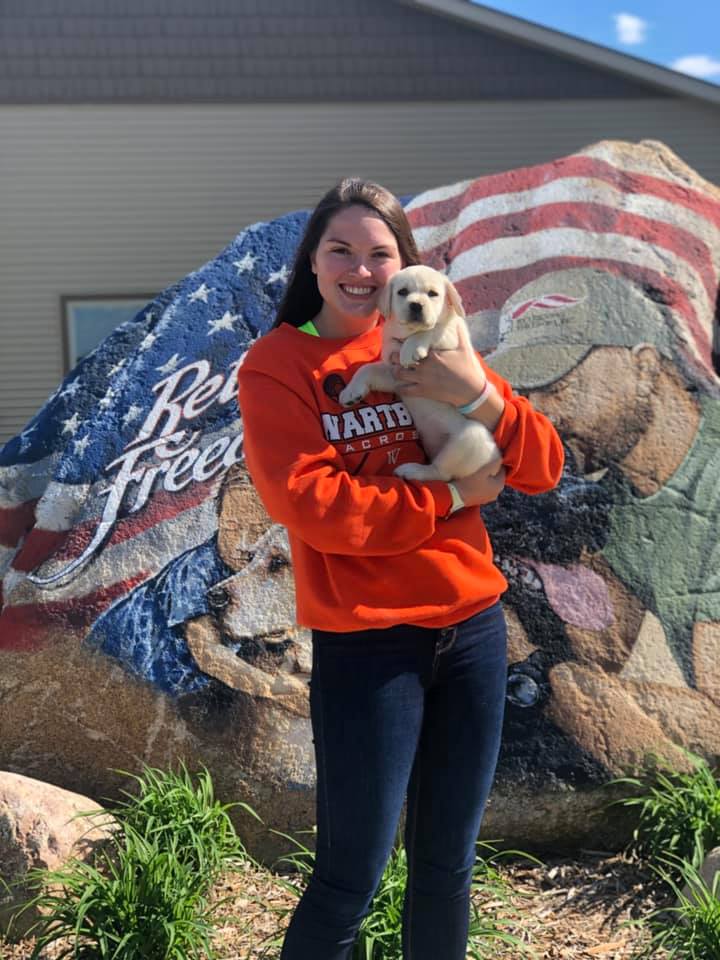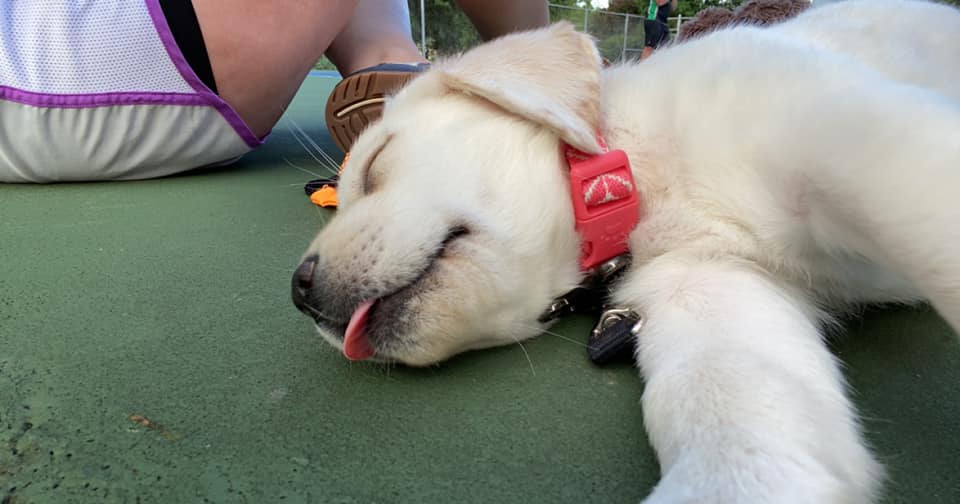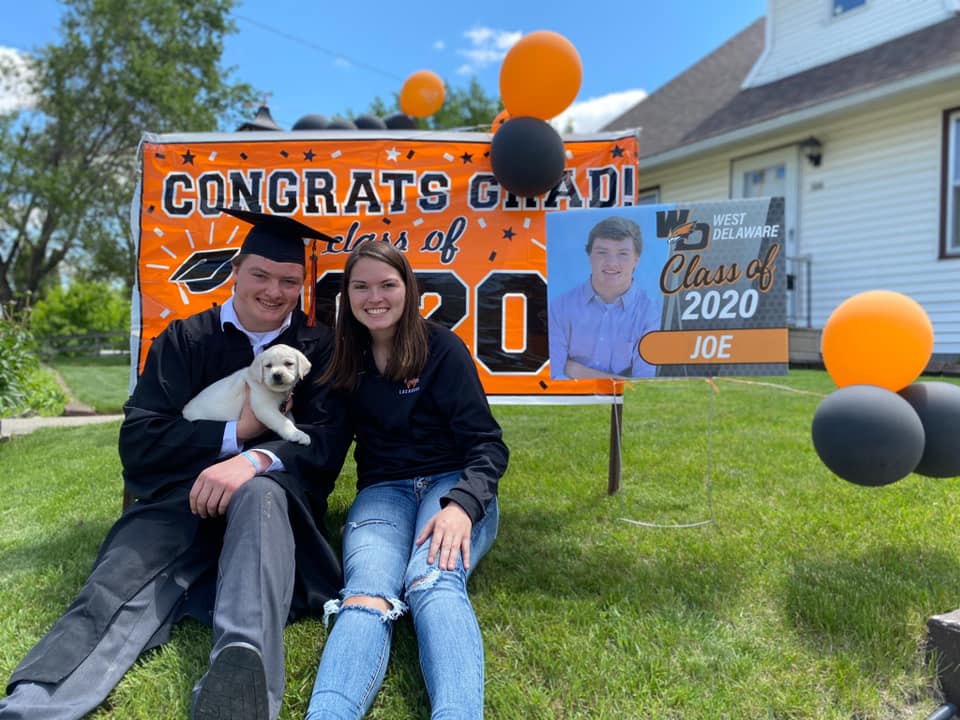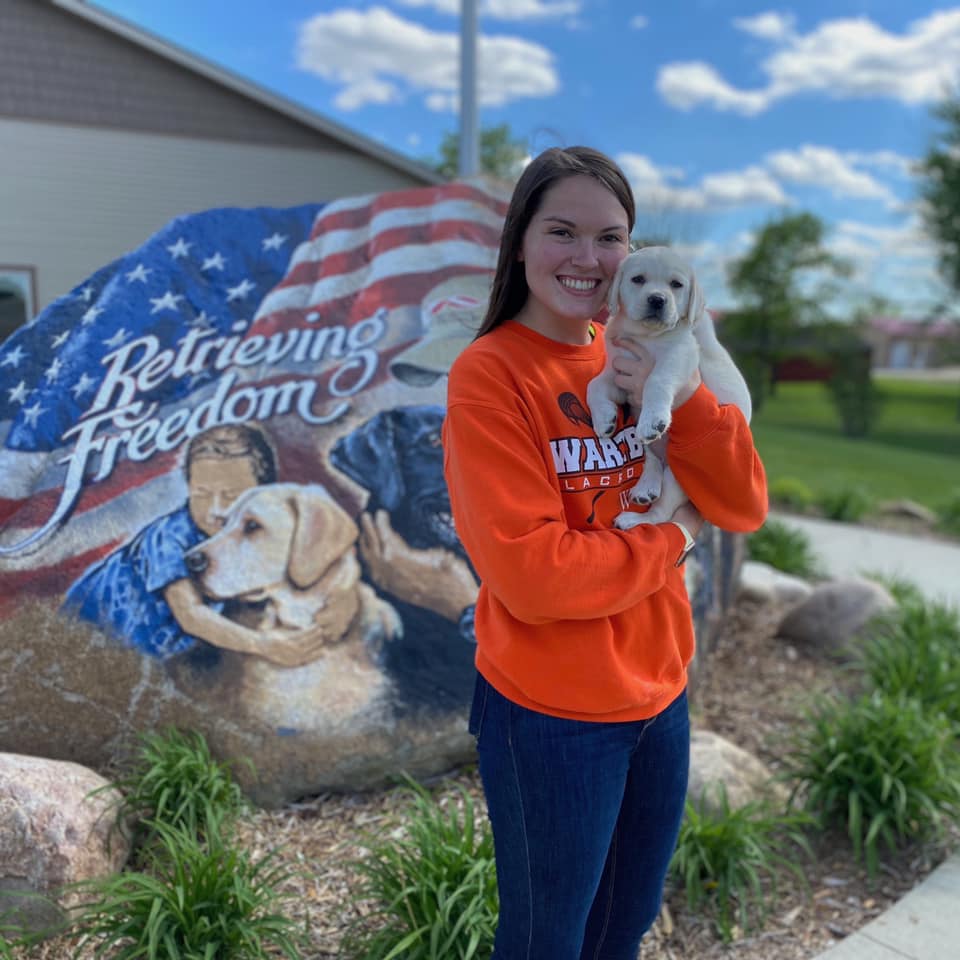 Right at the end of this month, I transitioned from my wonderful breeding foster home to my new puppy foster home with Madalynn! I'll begin to work on crate training, walking on a leash, behaving in public, potty training, and learning my name! Also this month, my human brother graduated and I "played" tennis (took a nap at the tennis courts - see pictured).
June 2020 - 2 months old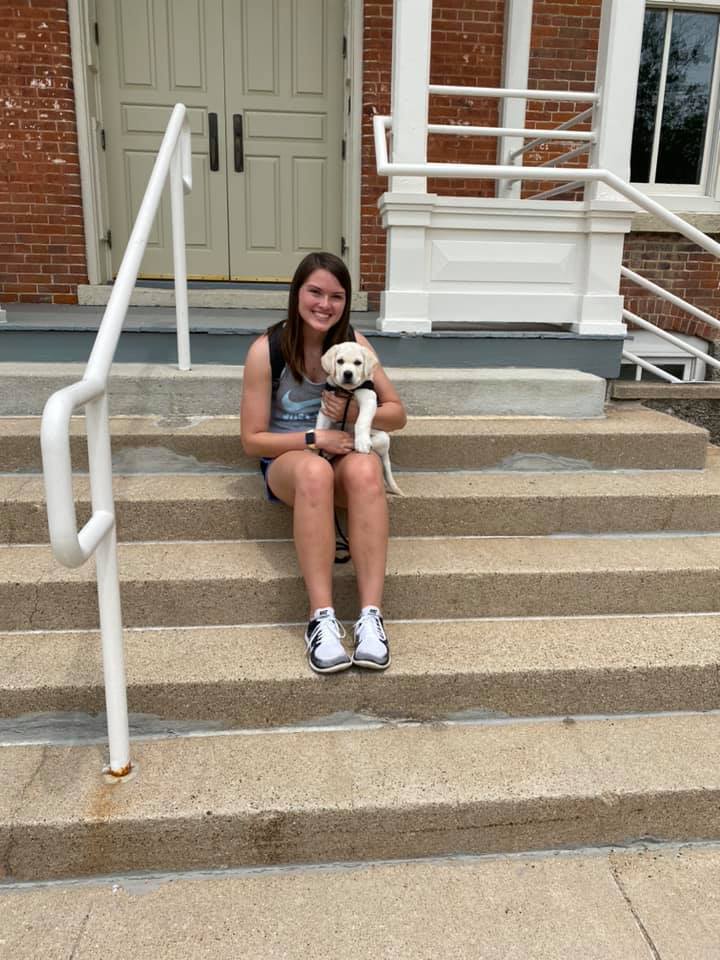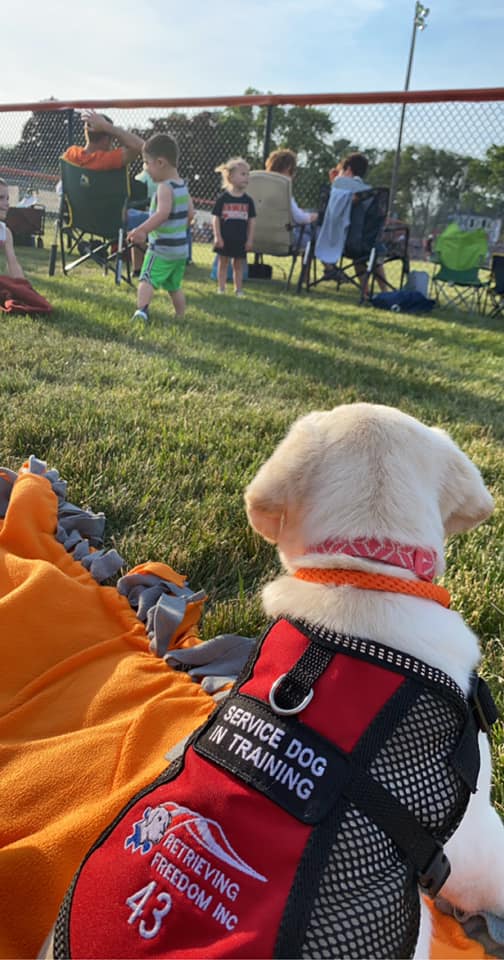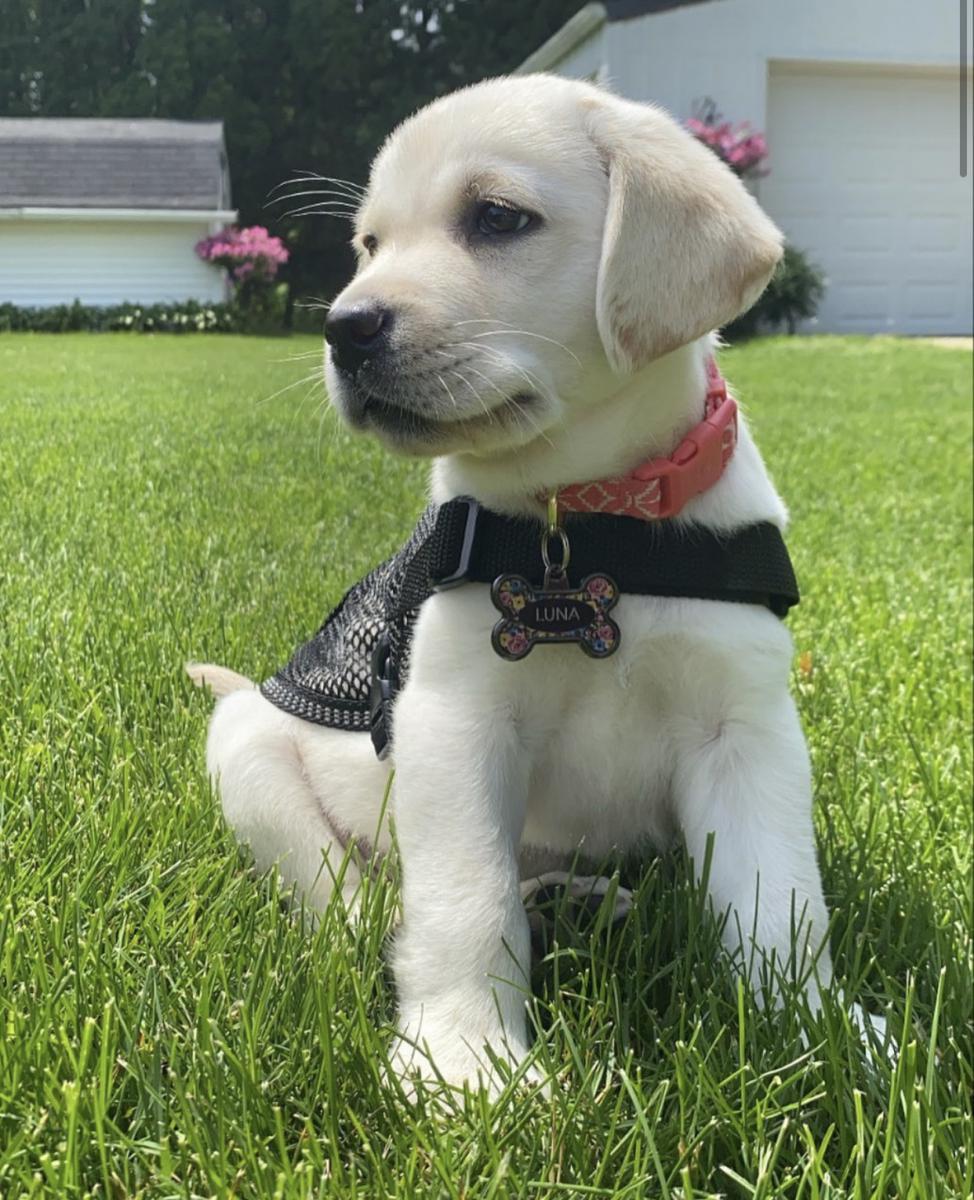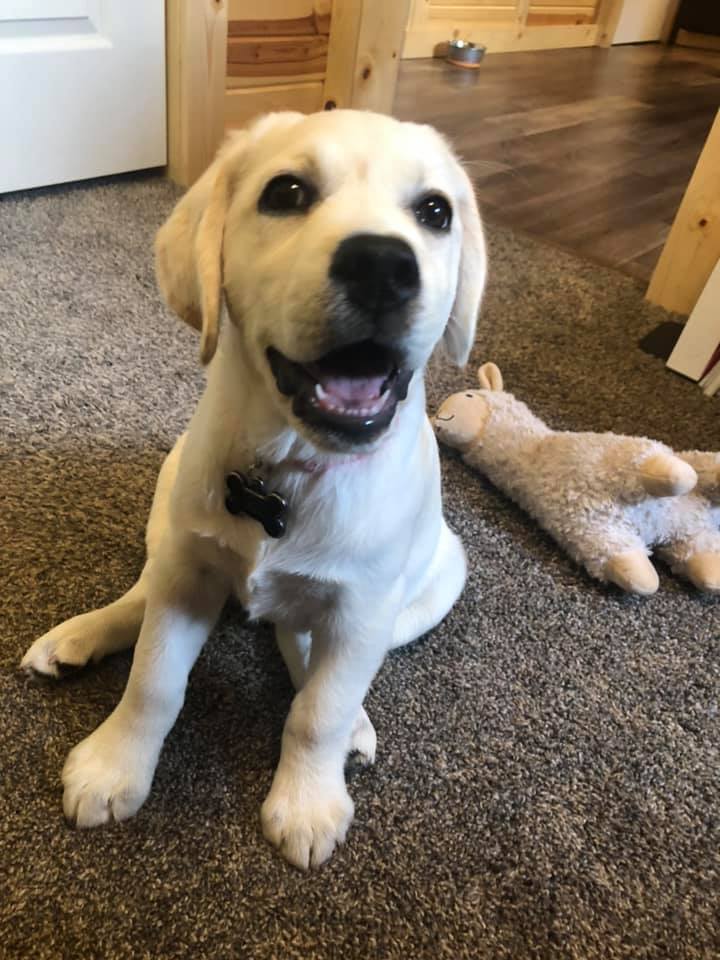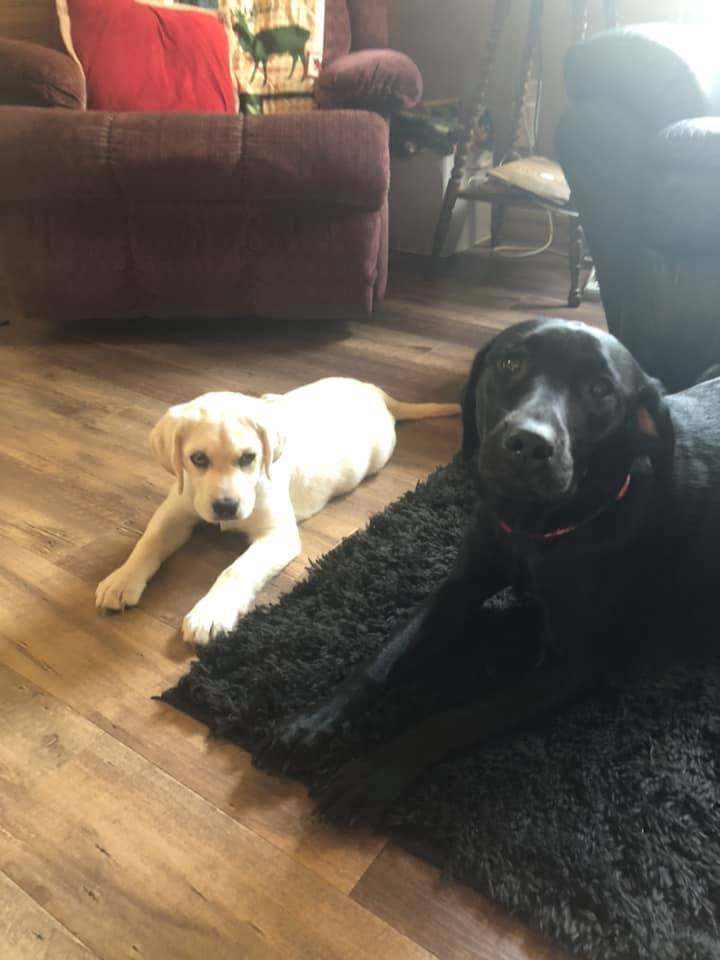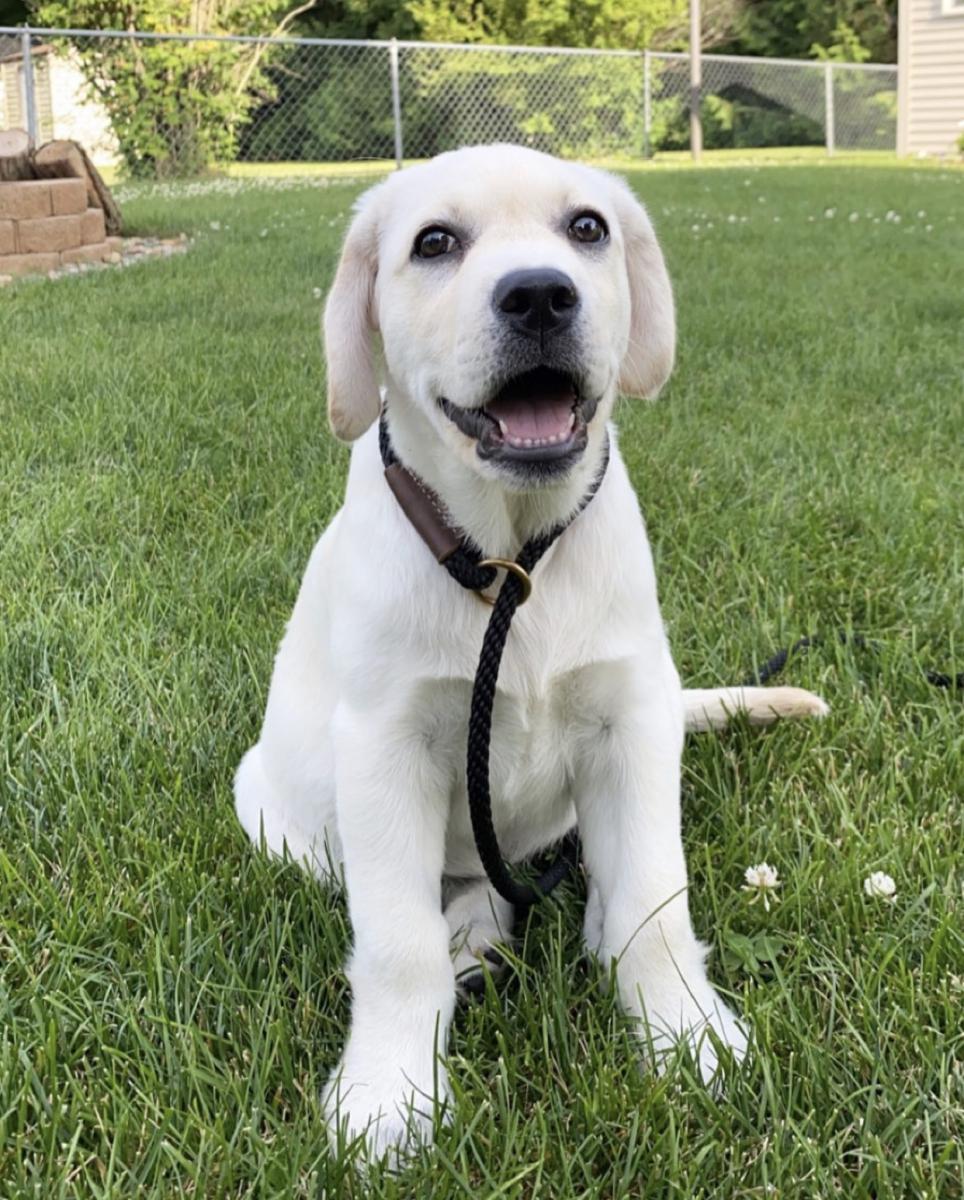 I've had so many new experiences already! I visited Wartburg College, where my foster Madalynn is a student. Hopefully I can spend lots of time with her there this upcoming school year. I also got to watch my first baseball game, and look forward to many to come! I was finally able to fit into my puppy vest this month. It's hard to believe I'll outgrow it in a few short weeks!
July 2020 - 3 months old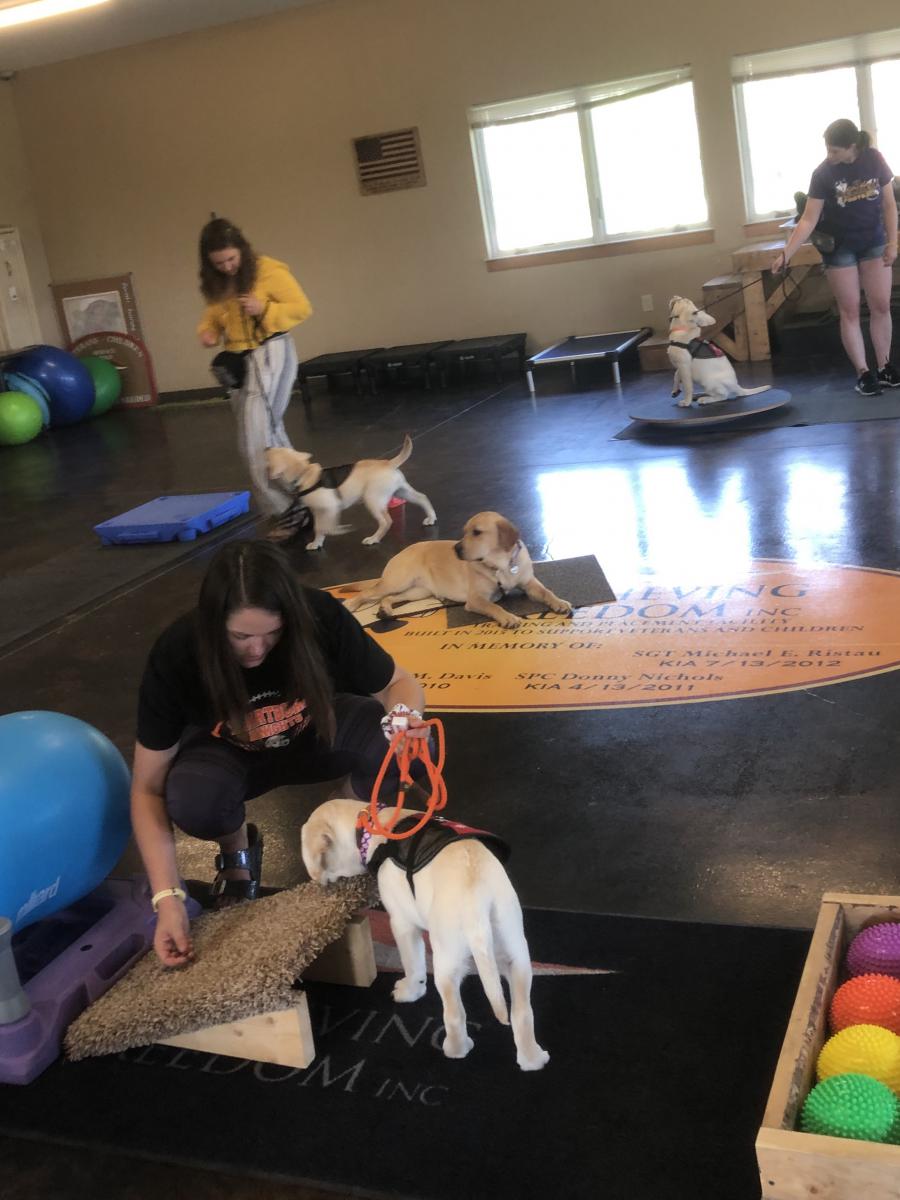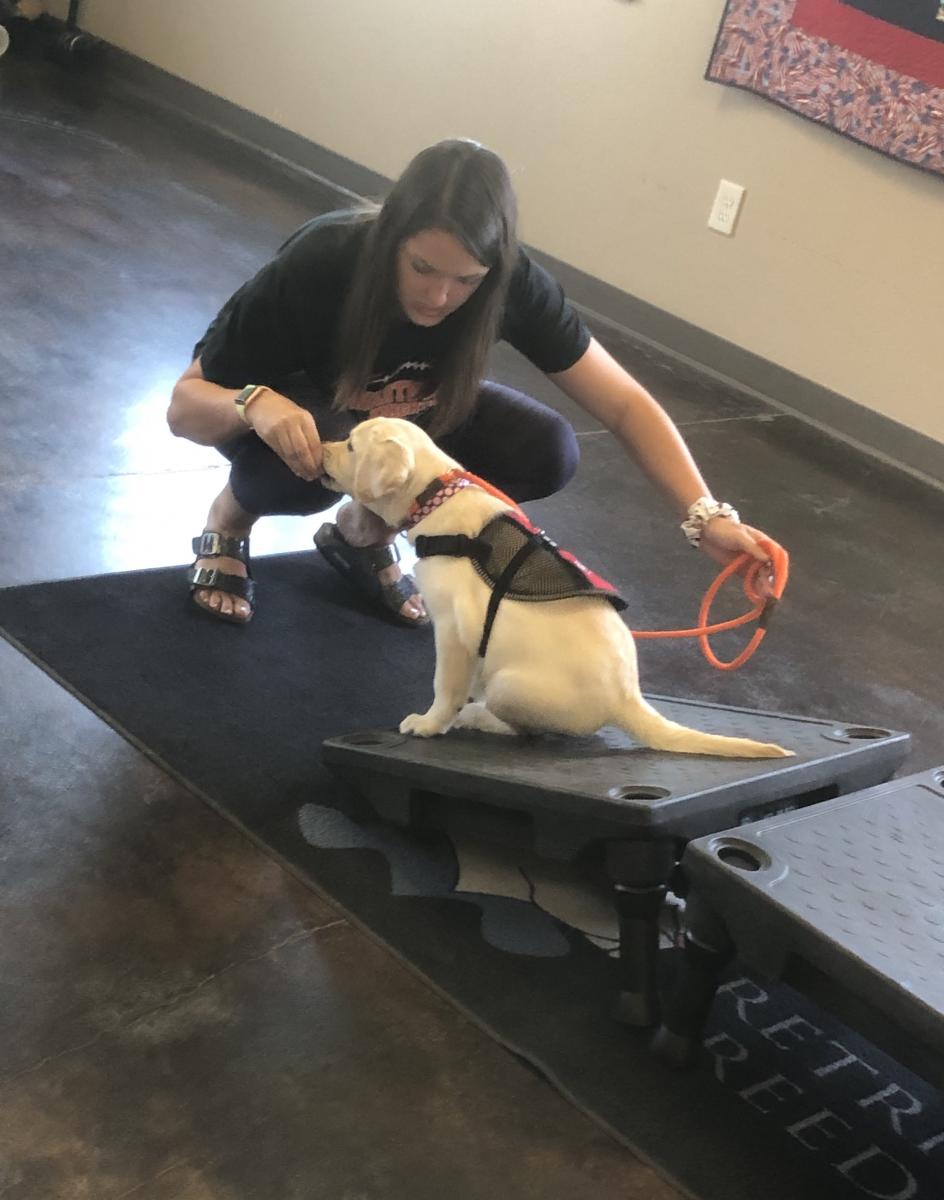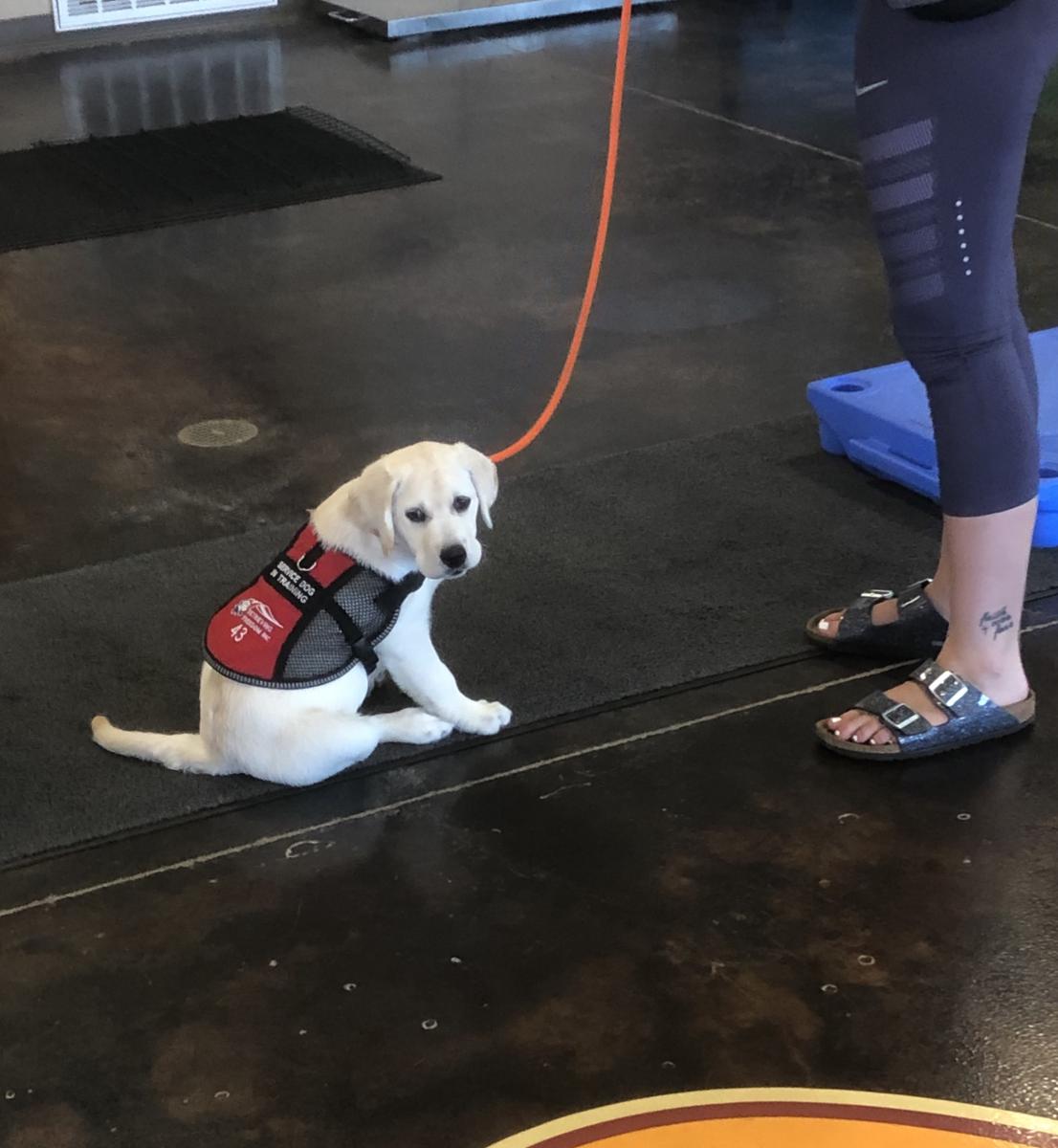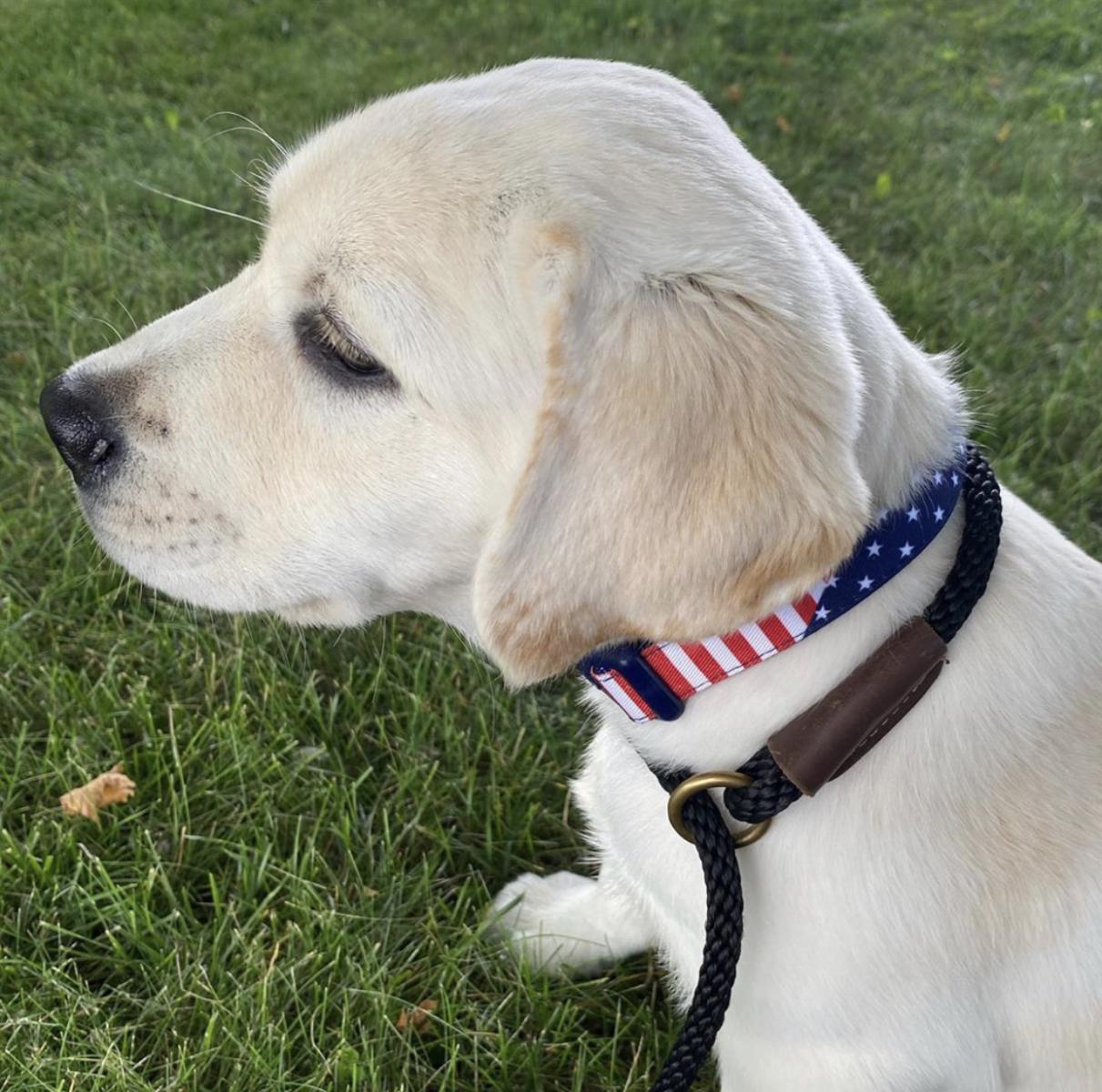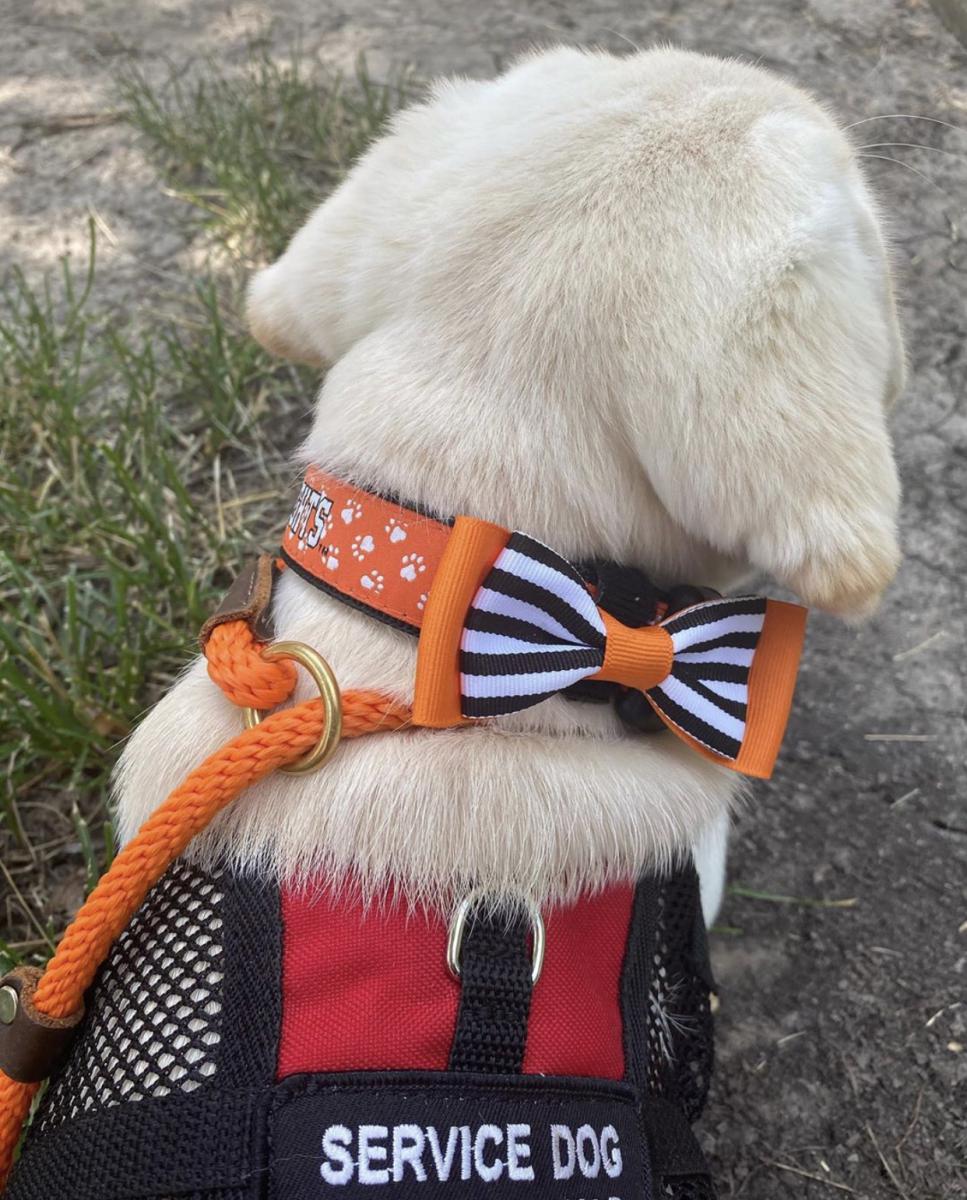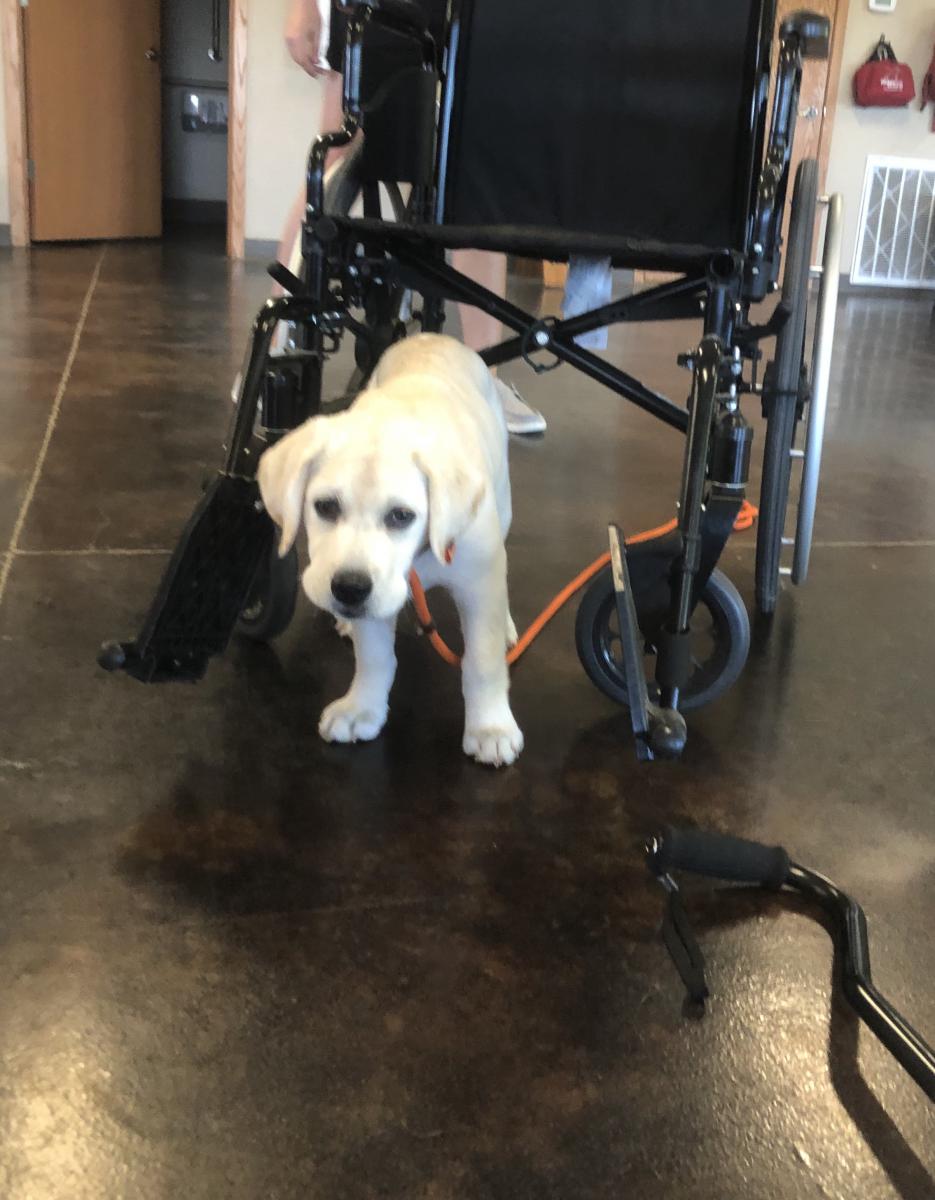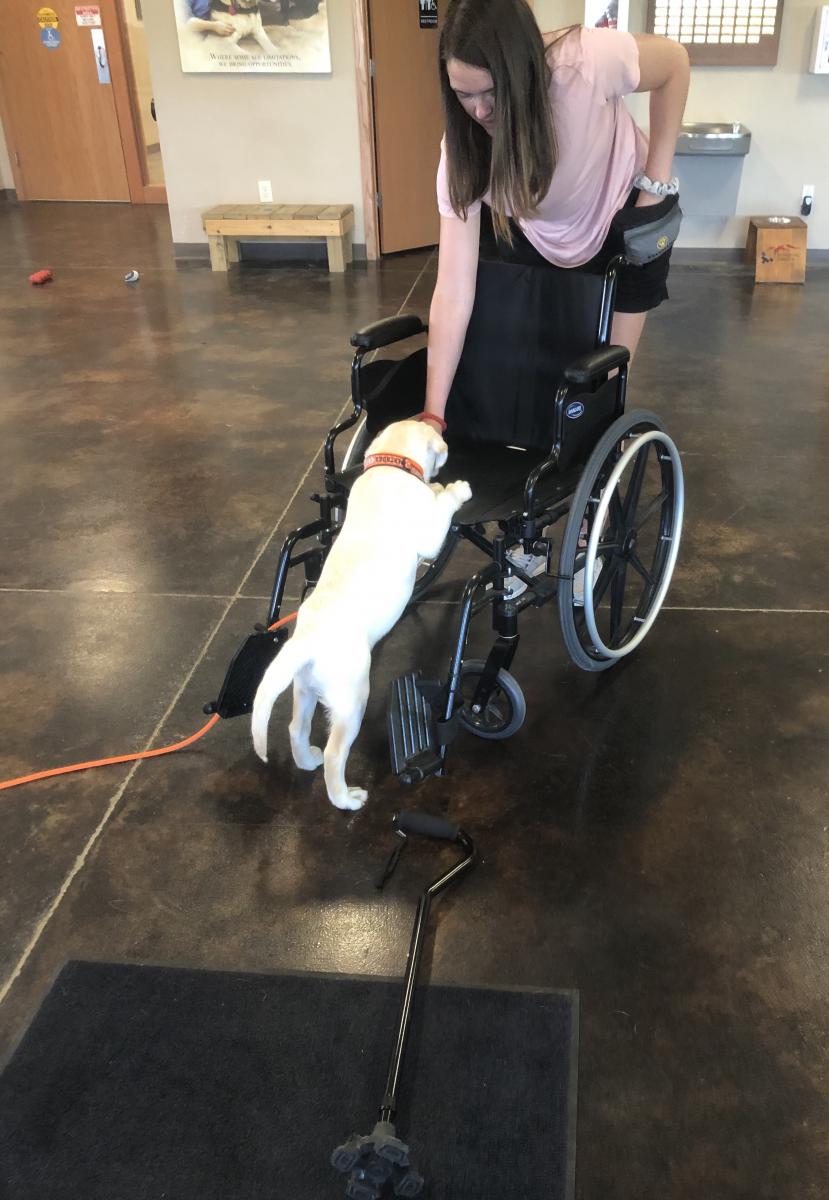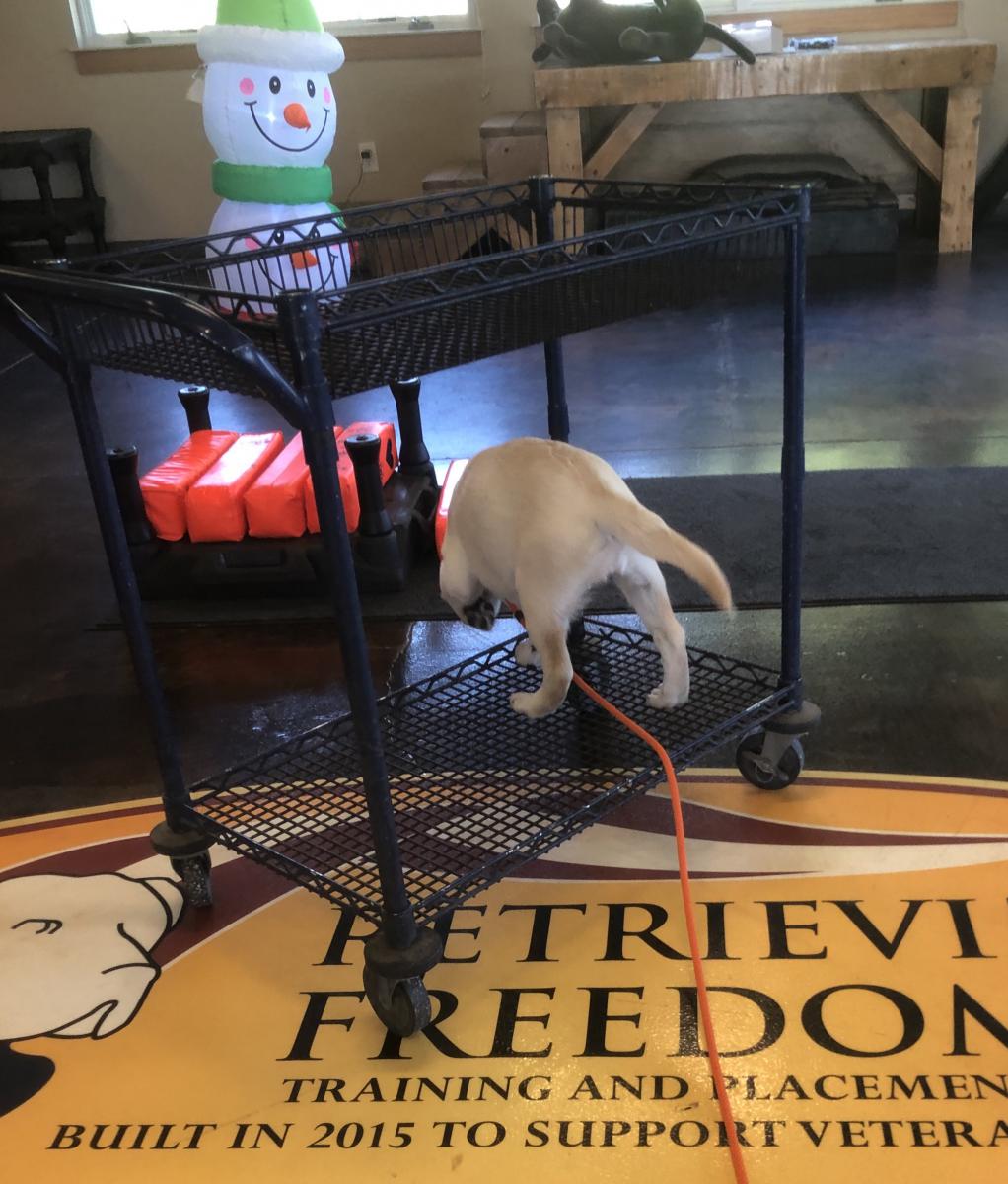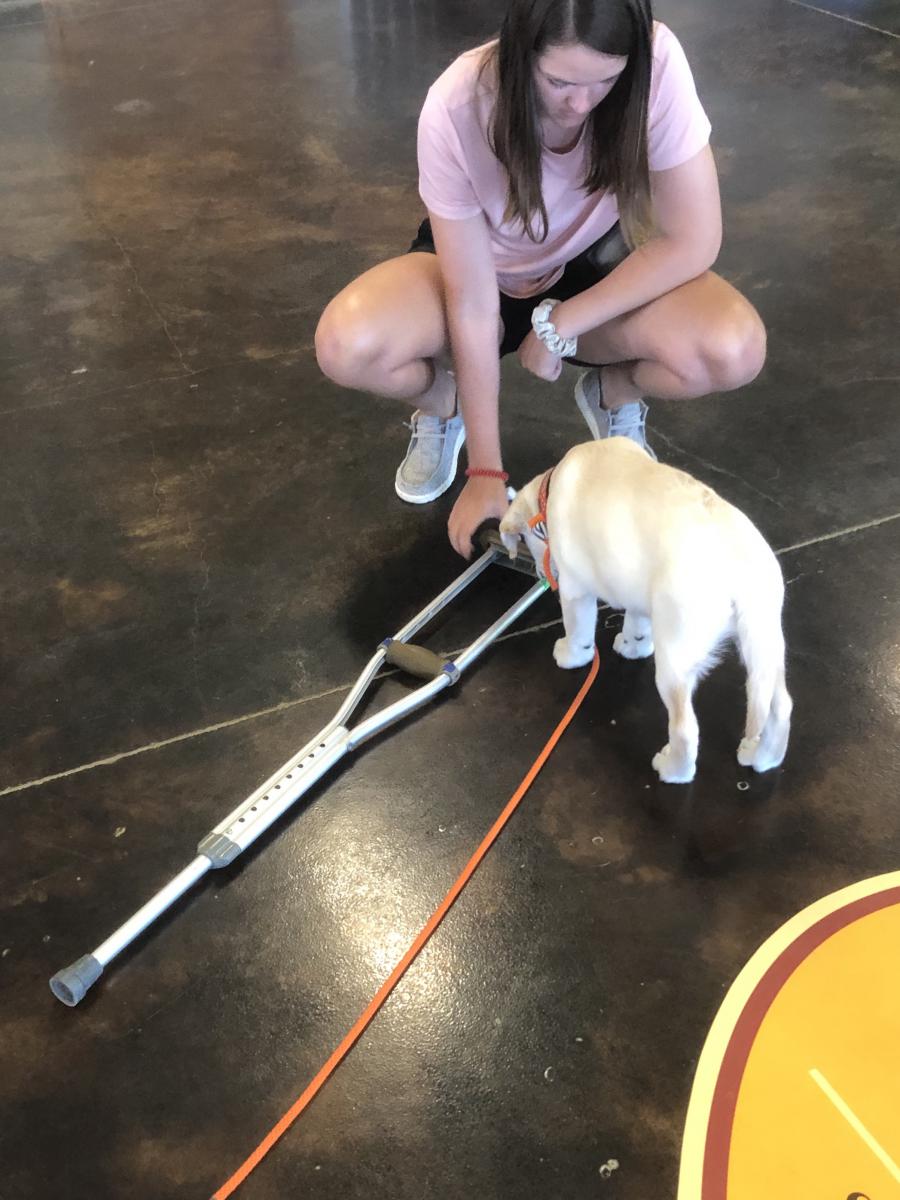 v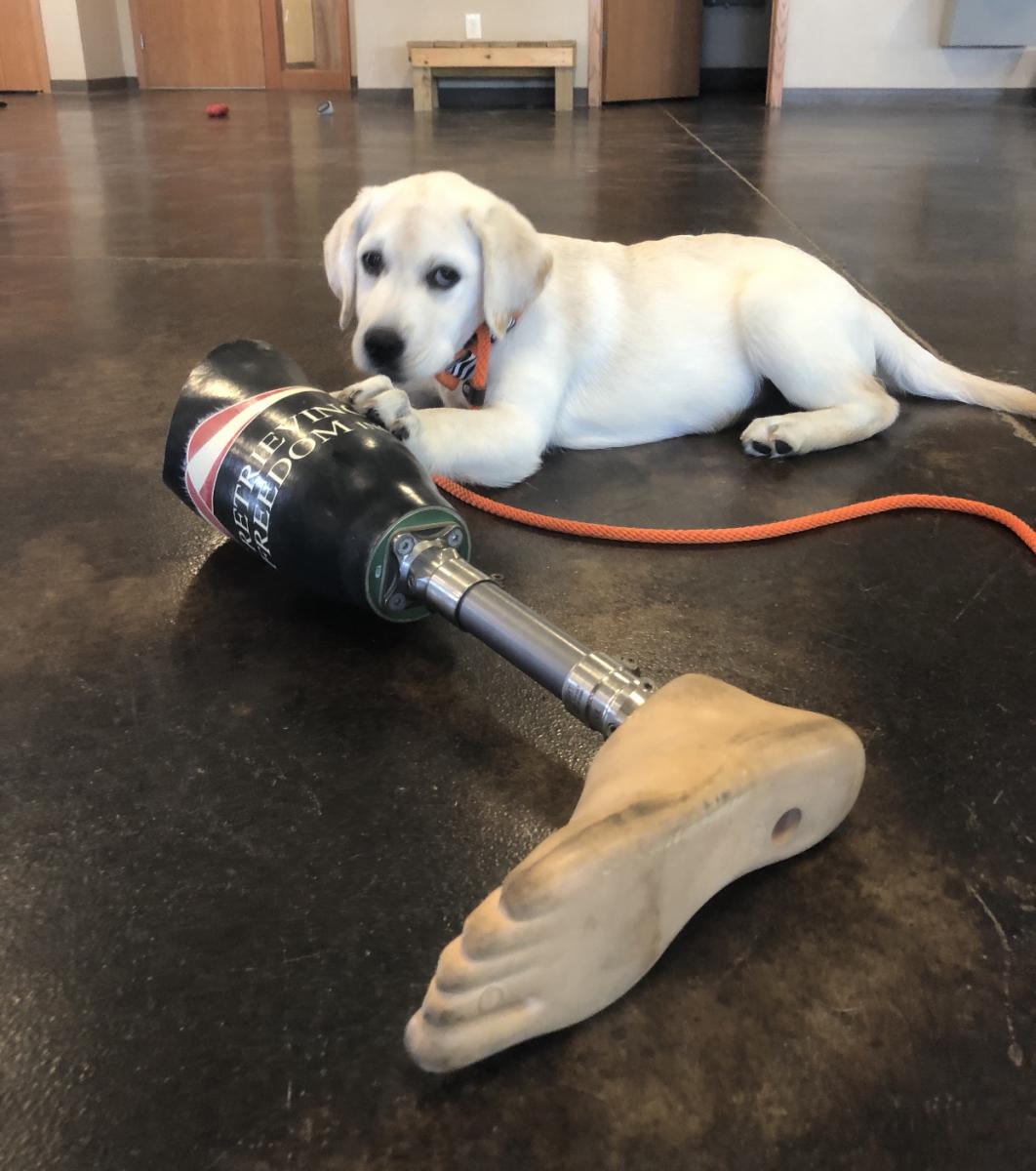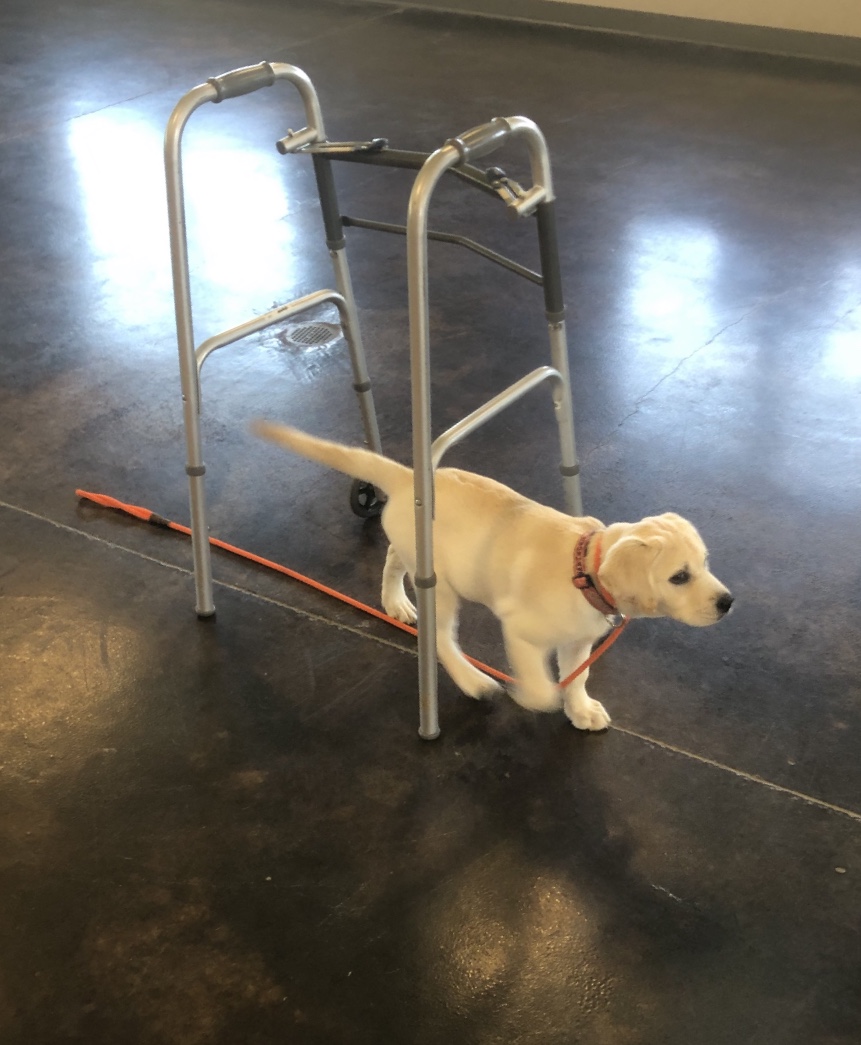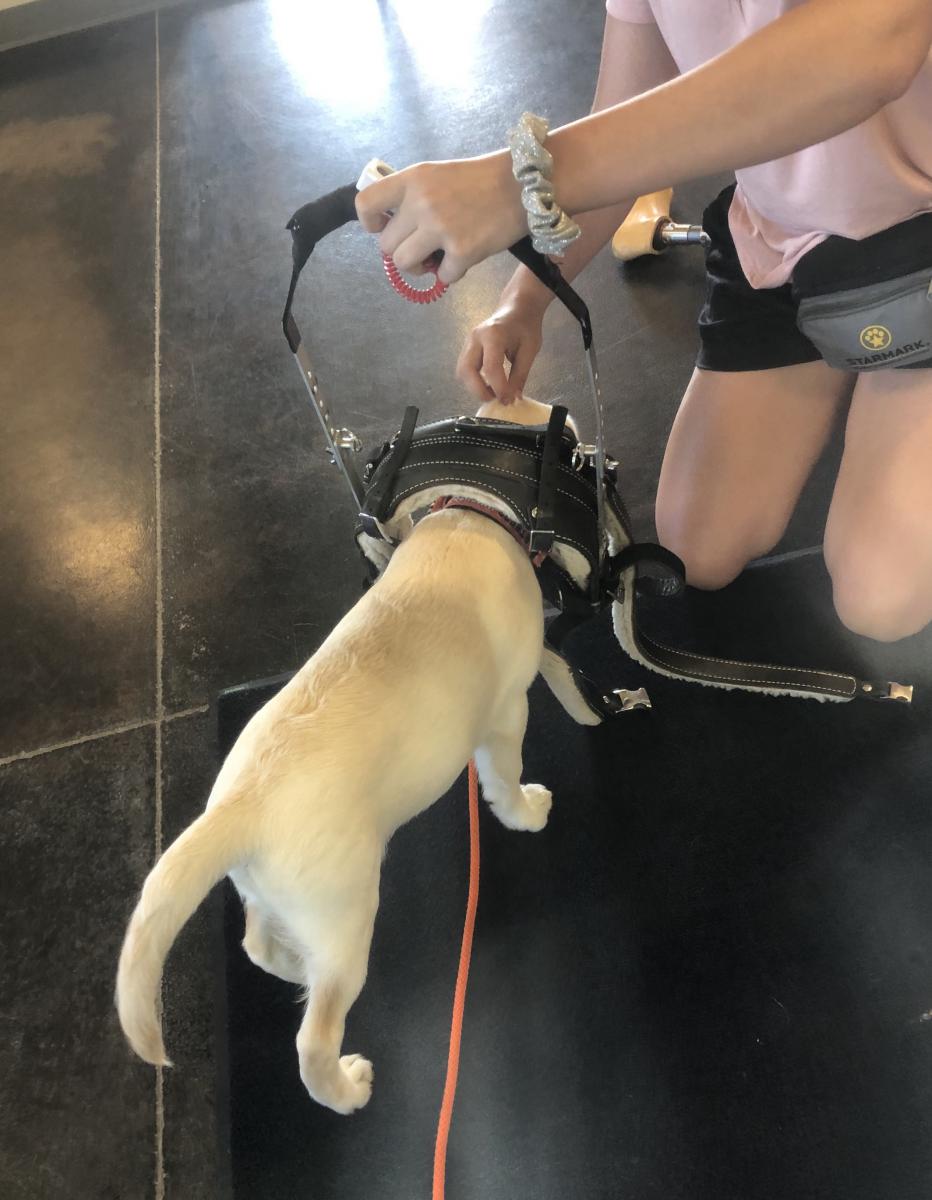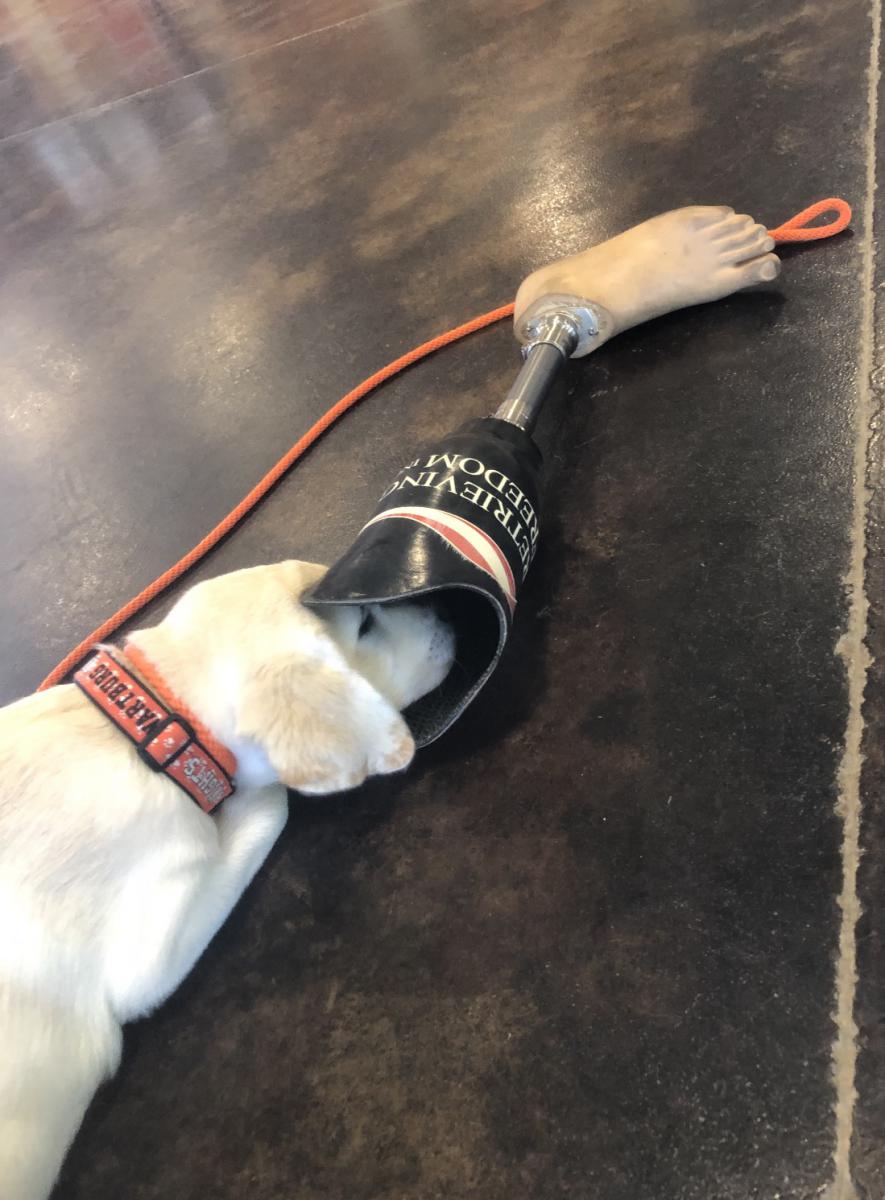 I continue to impress everyone I meet with how laid back I am! I've earned the nickname "Lazy Luna" - not much phases me. I attend softball games weekly, and tend to just sleep through them! This month I was able to train alongside my sister Basil. I sported a fun red, white, and blue collar for the 4th of July, and then got a new orange leash, bow, and collar for Wartburg! Even though I am still young and little, it's important that I'm introduce to all sorts of working equipment. I was able to explore at the Retrieving Freedom facility and become comfortable with the working equipment in a calm, controlled environment.