Meadow's Journey
Stage 1 Introduction
Hi there! My name is Meadow. I am proud to have been selected to enter into the Retrieving Freedom training program. I am from Golden Dreams Kennel in Tennessee. During this stage of training I will be spending approximately 8 months with my new volunteer puppy raiser, Natalie.
Throughout Stage 1, I will learn the basics obedience, public behavior, and a lot of socialization. I understand that it takes a very special dog to complete the program as there is a high standard to become a Service Dog. I am aware that I may be one of the dogs whose purpose is outside of service work so I will be updating my profile on a monthly basis for all that would like to follow my journey through the program.
June 2021 - 2 months old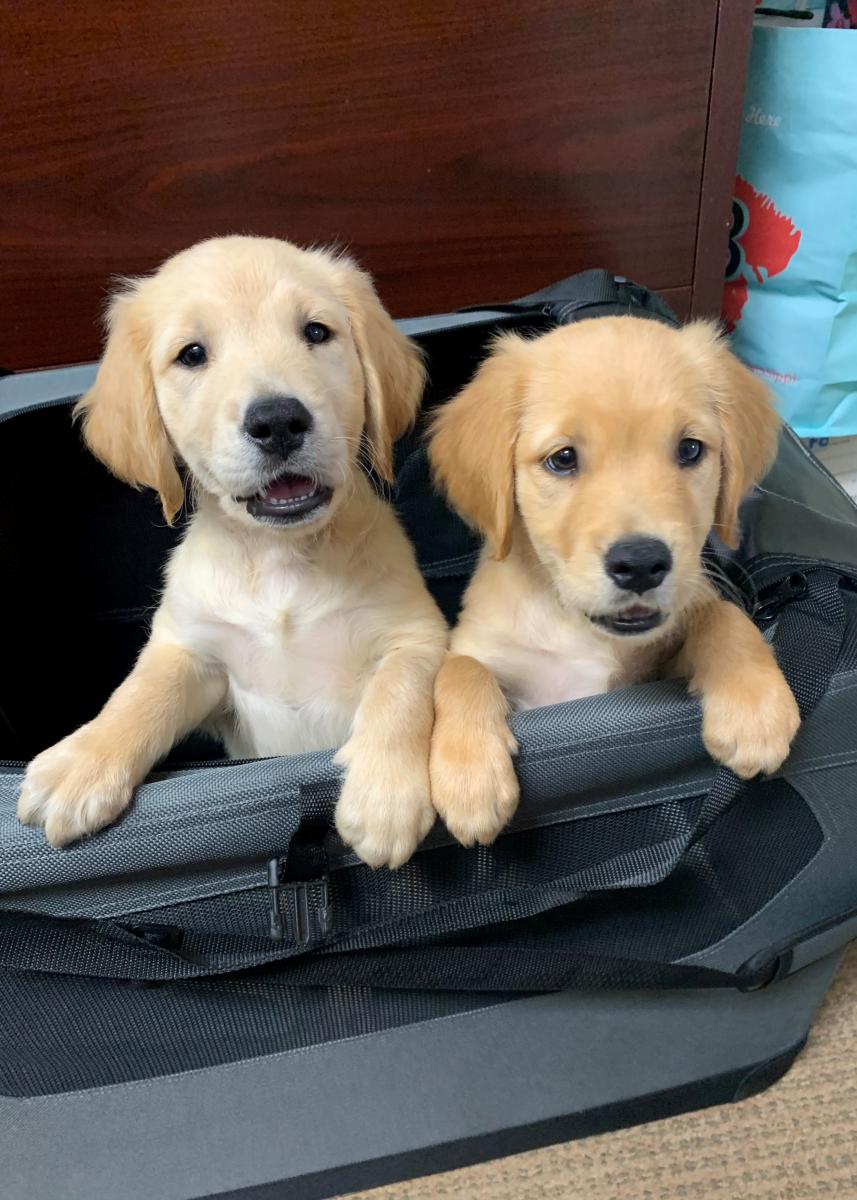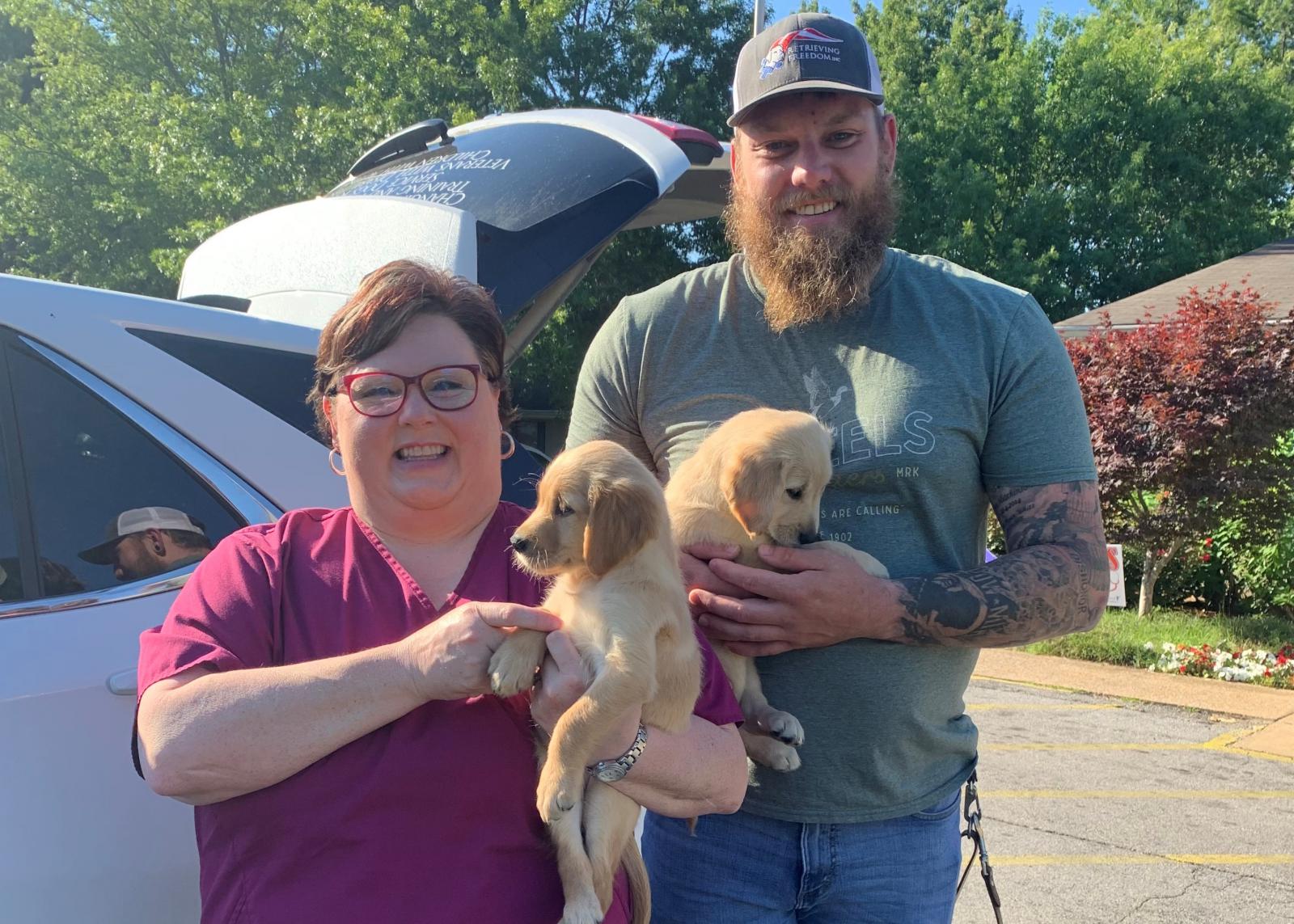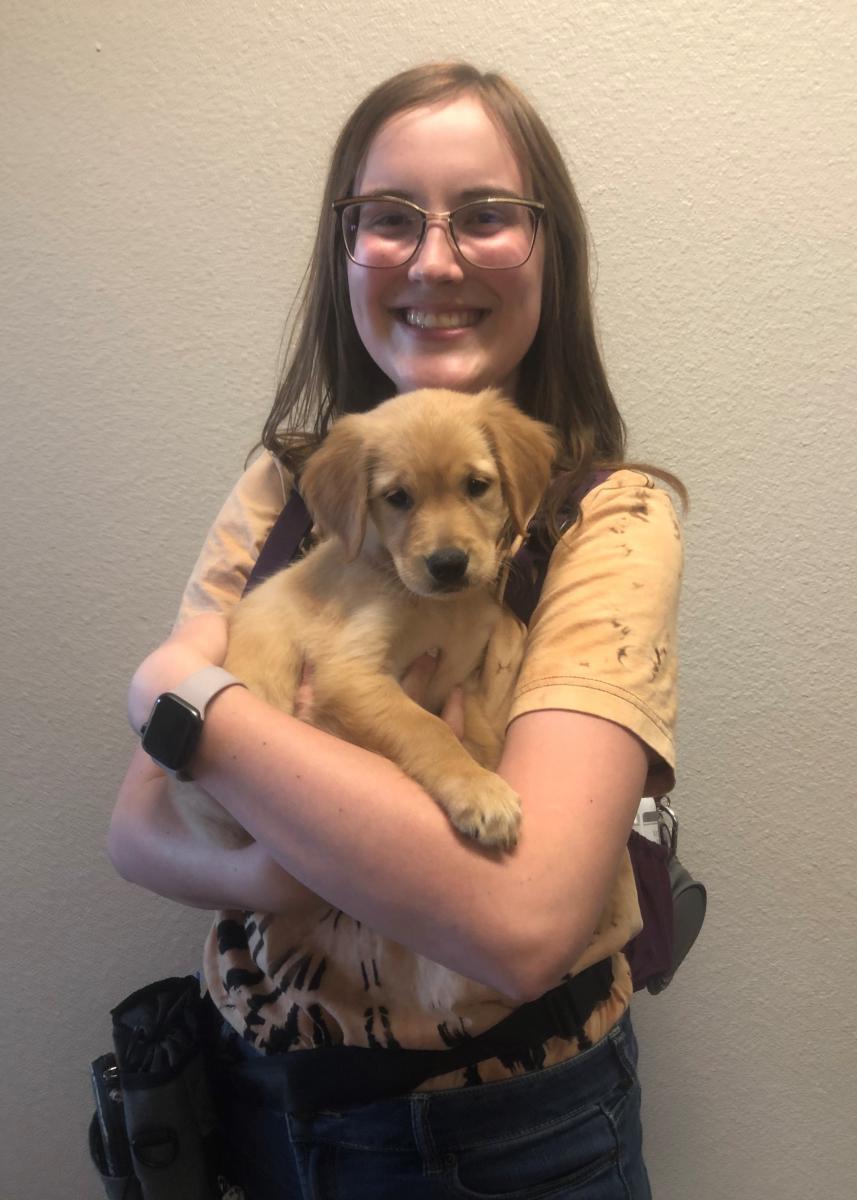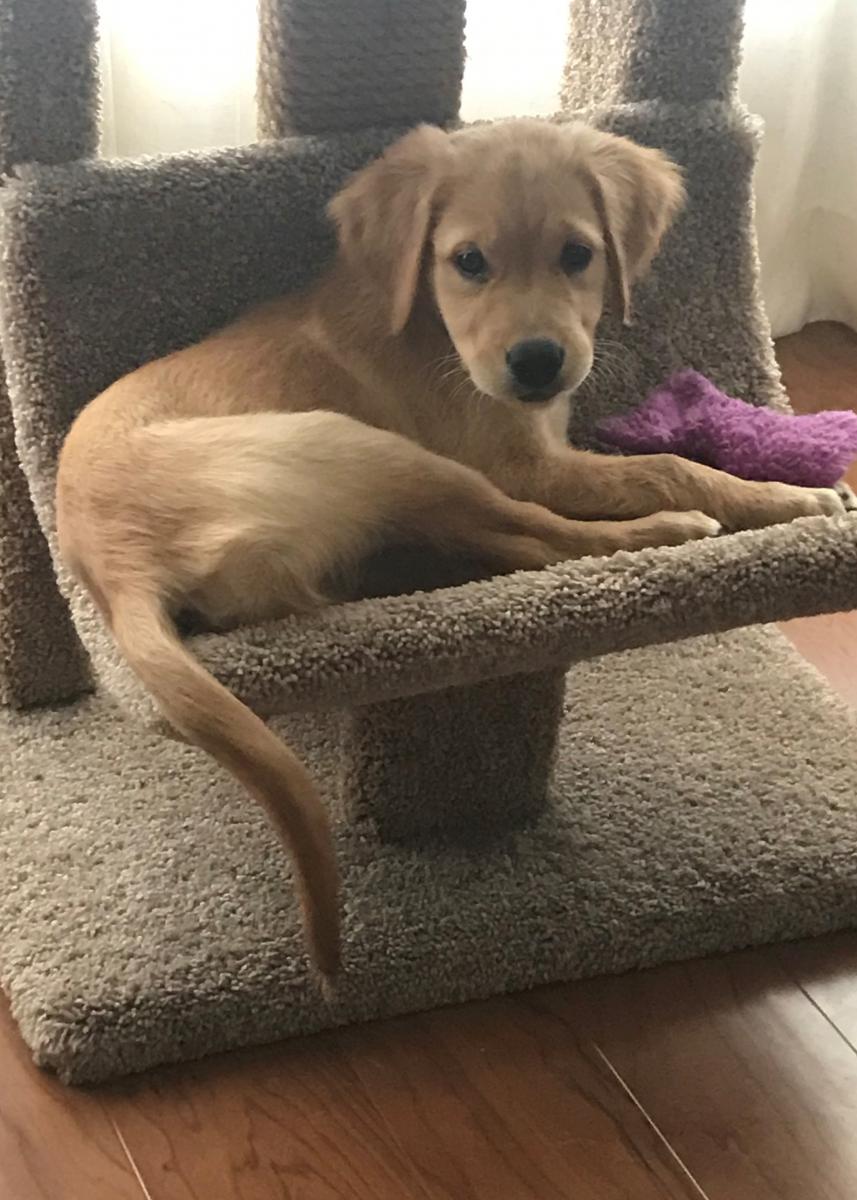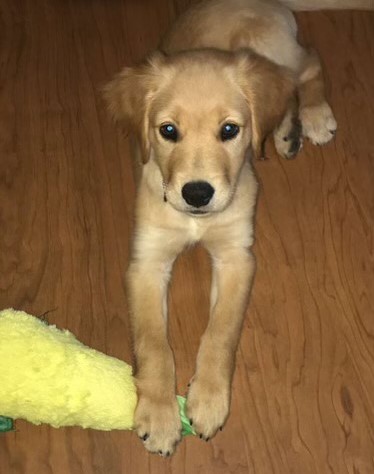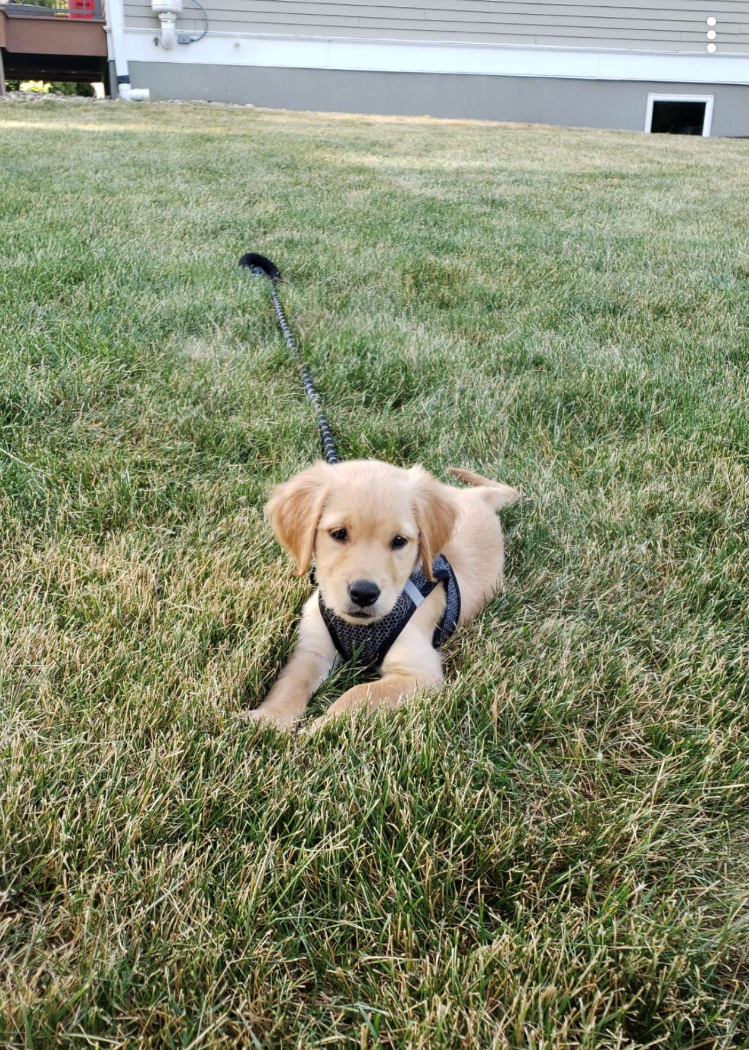 What a big month! I transitioned from my wonderful breeder foster (I'll miss you, Angie!) to my new puppy raiser's home in Iowa. I have begun training with Natalie. First, we will work on the basics - potty training, walking on a leash, and learning to recognize my name. After the first two weeks with Natalie, she said that I am an easy going puppy who adapts to my surroundings well. I am working on not whining in my crate.
July 2021 - 3 months old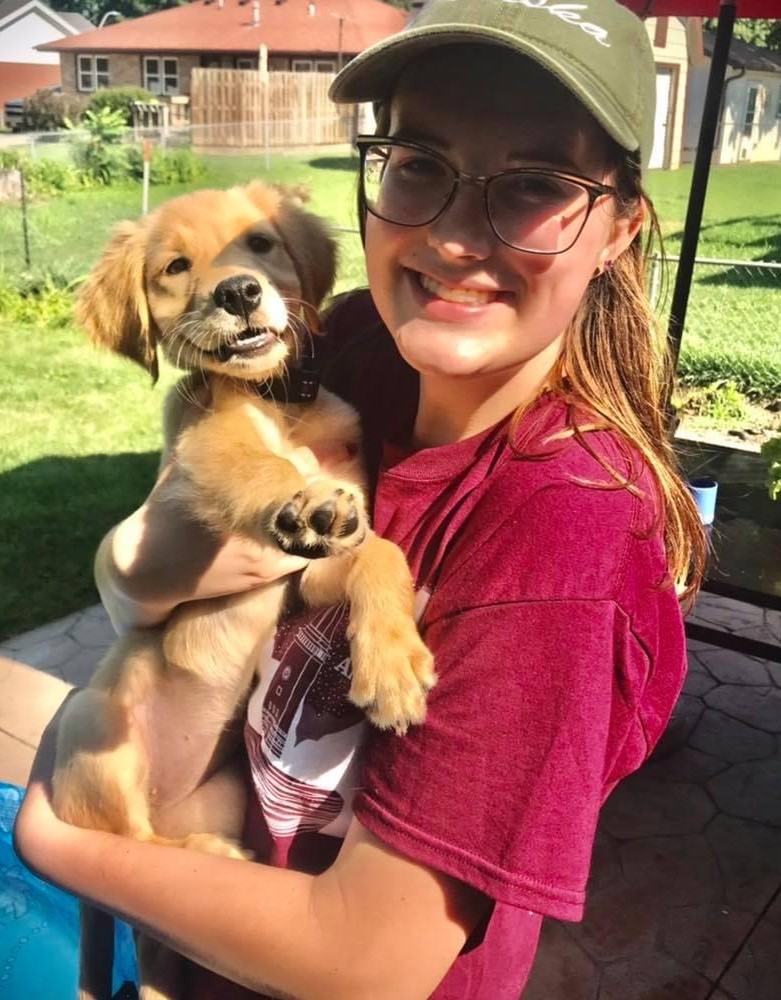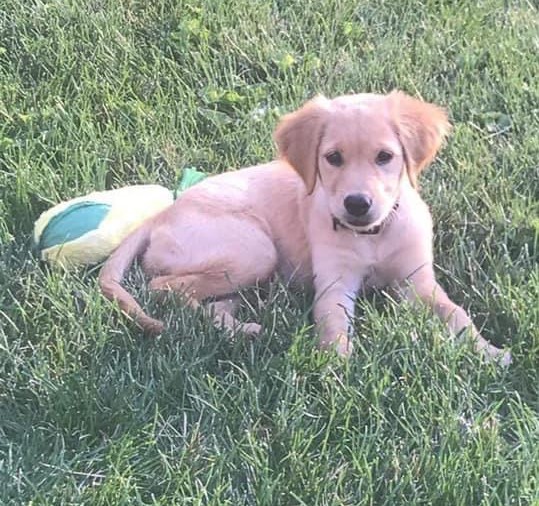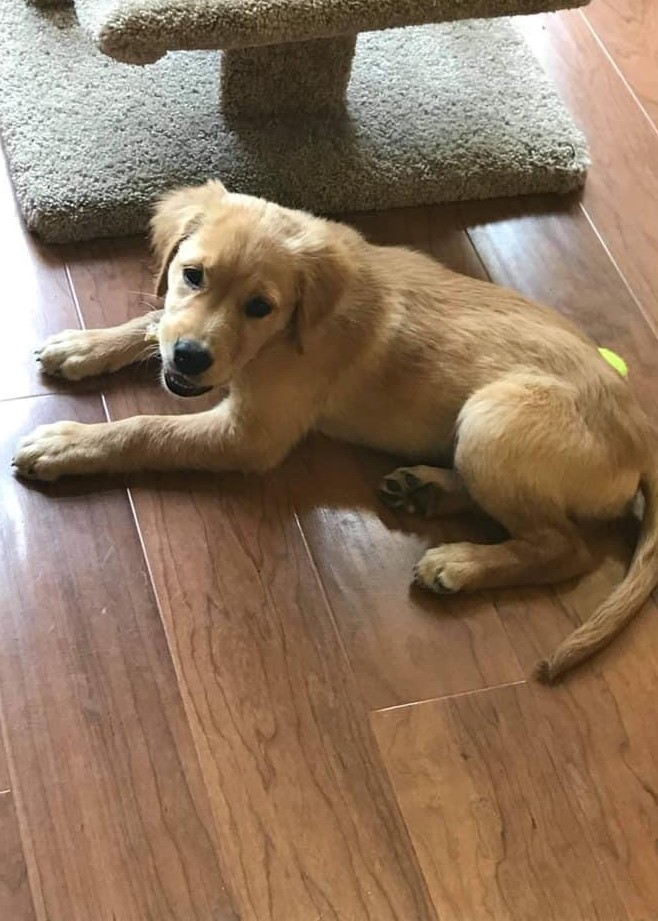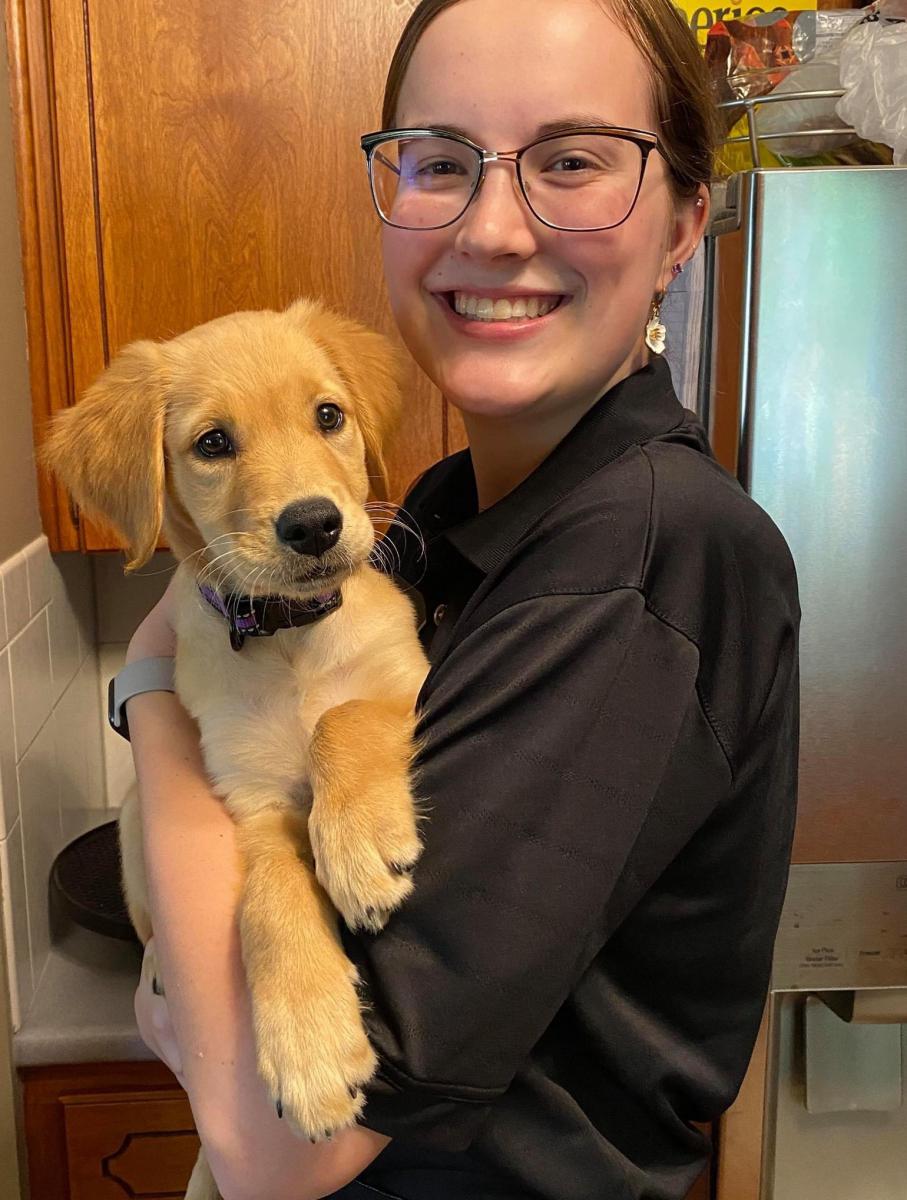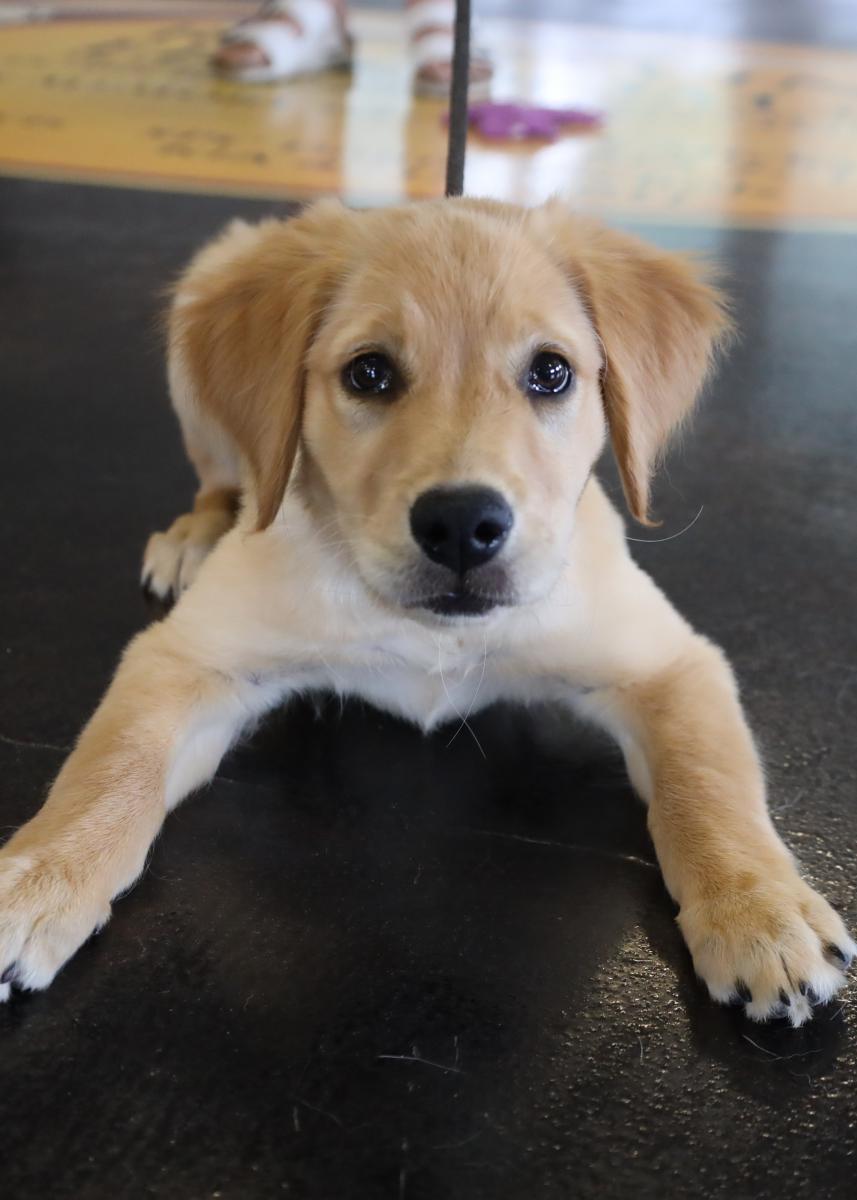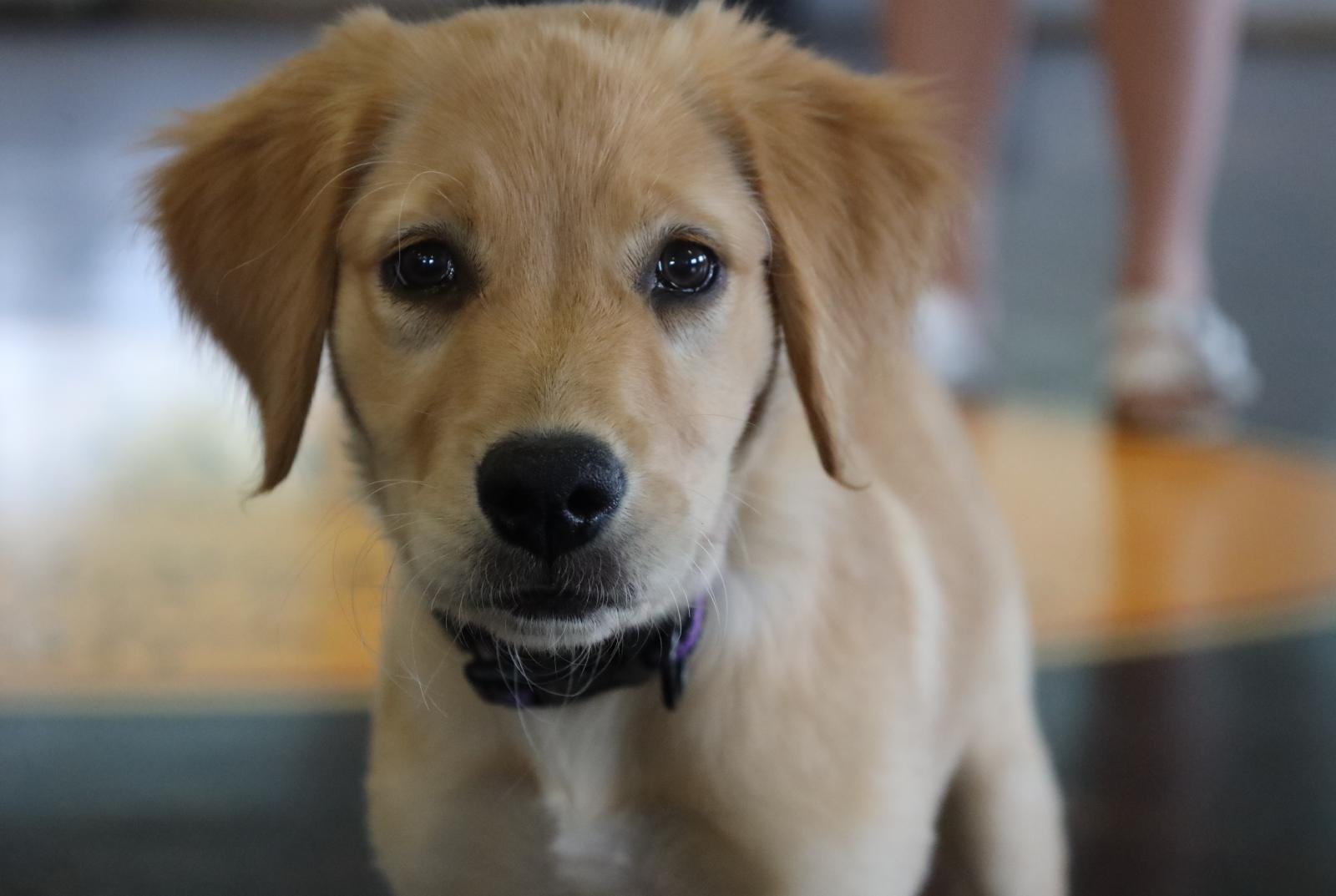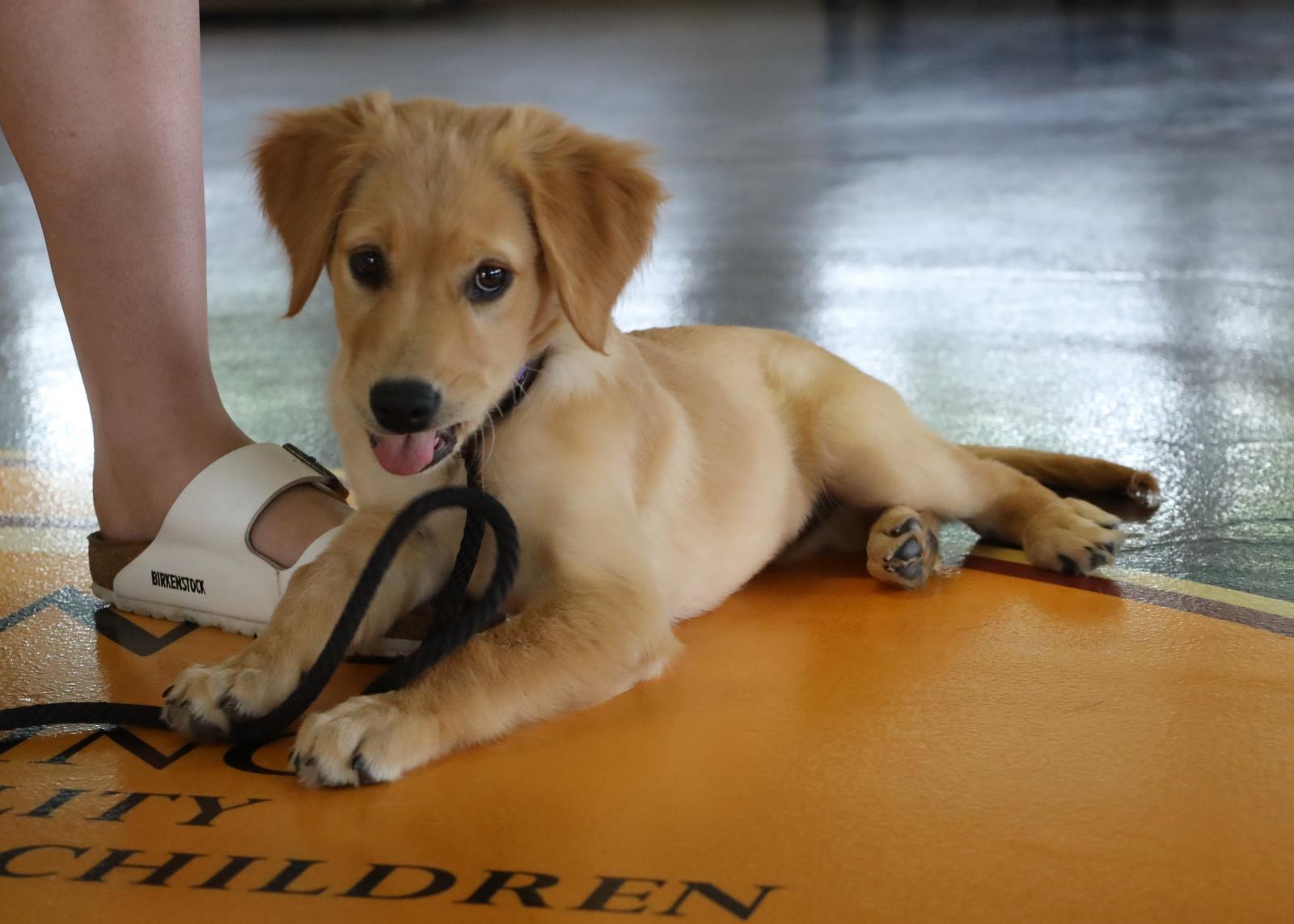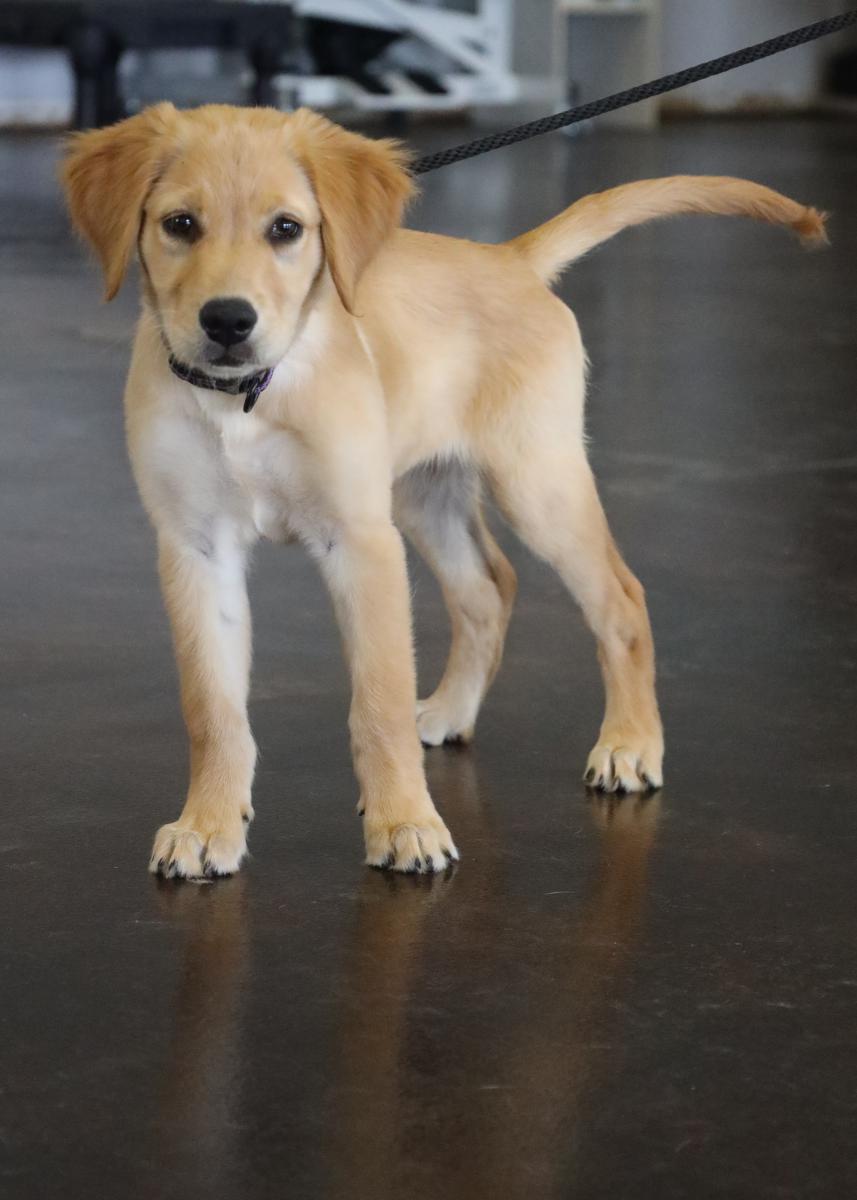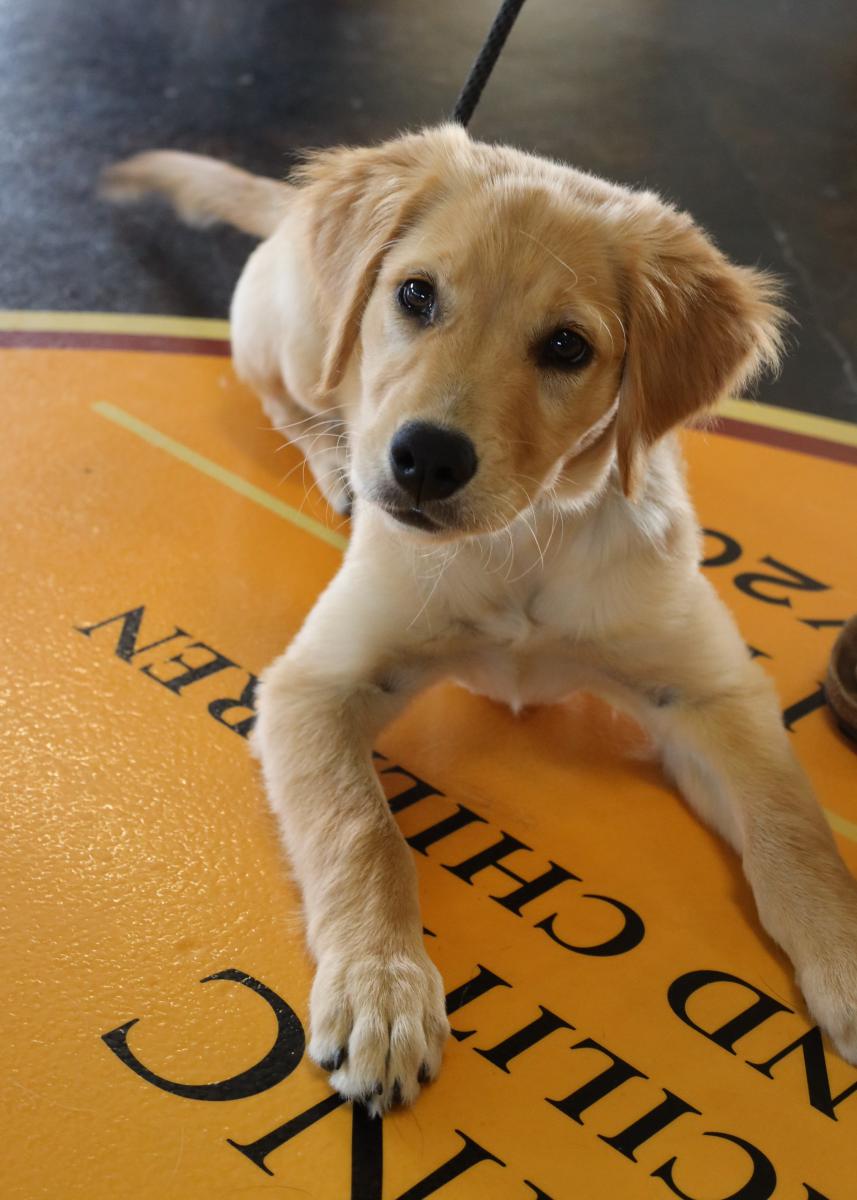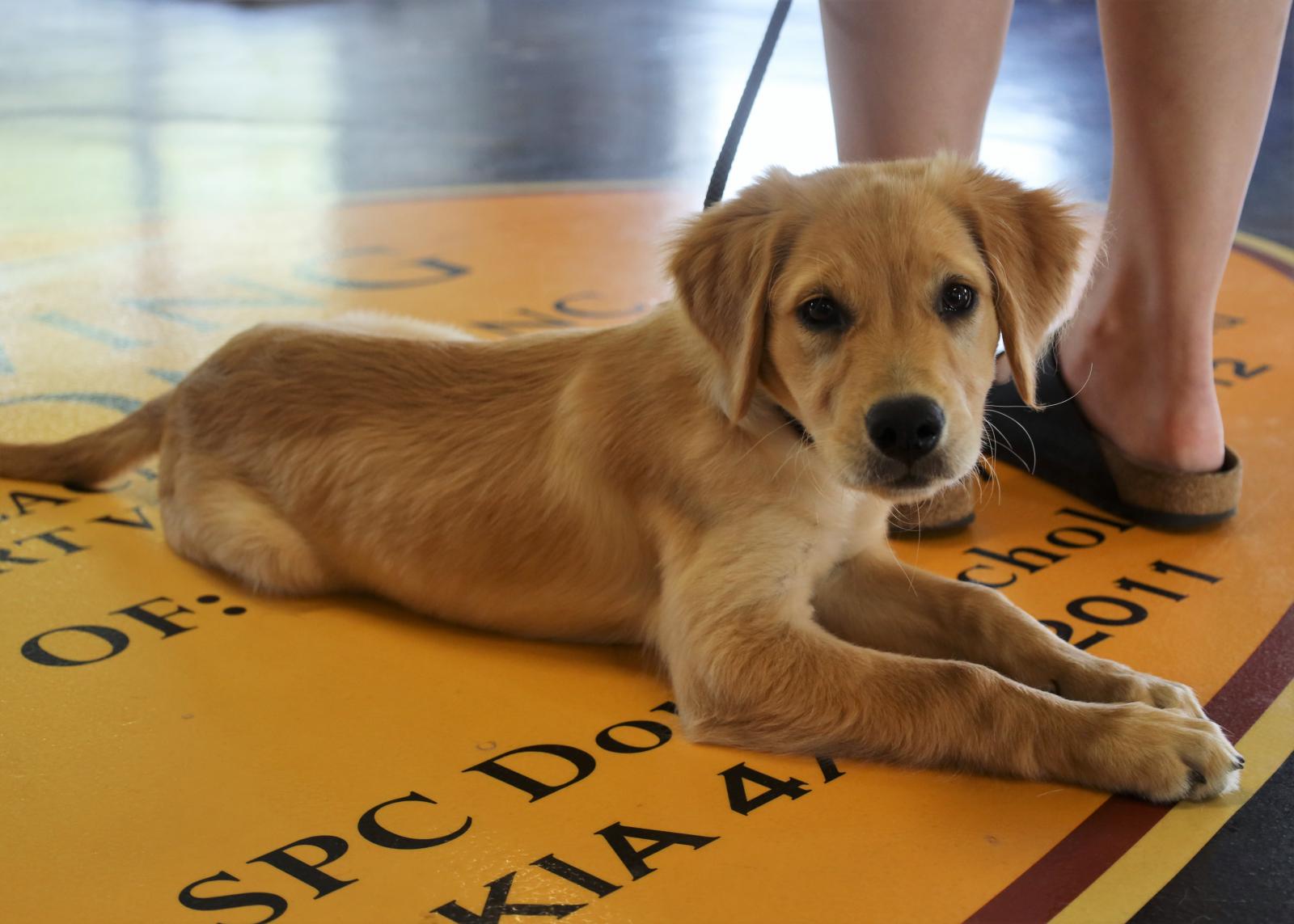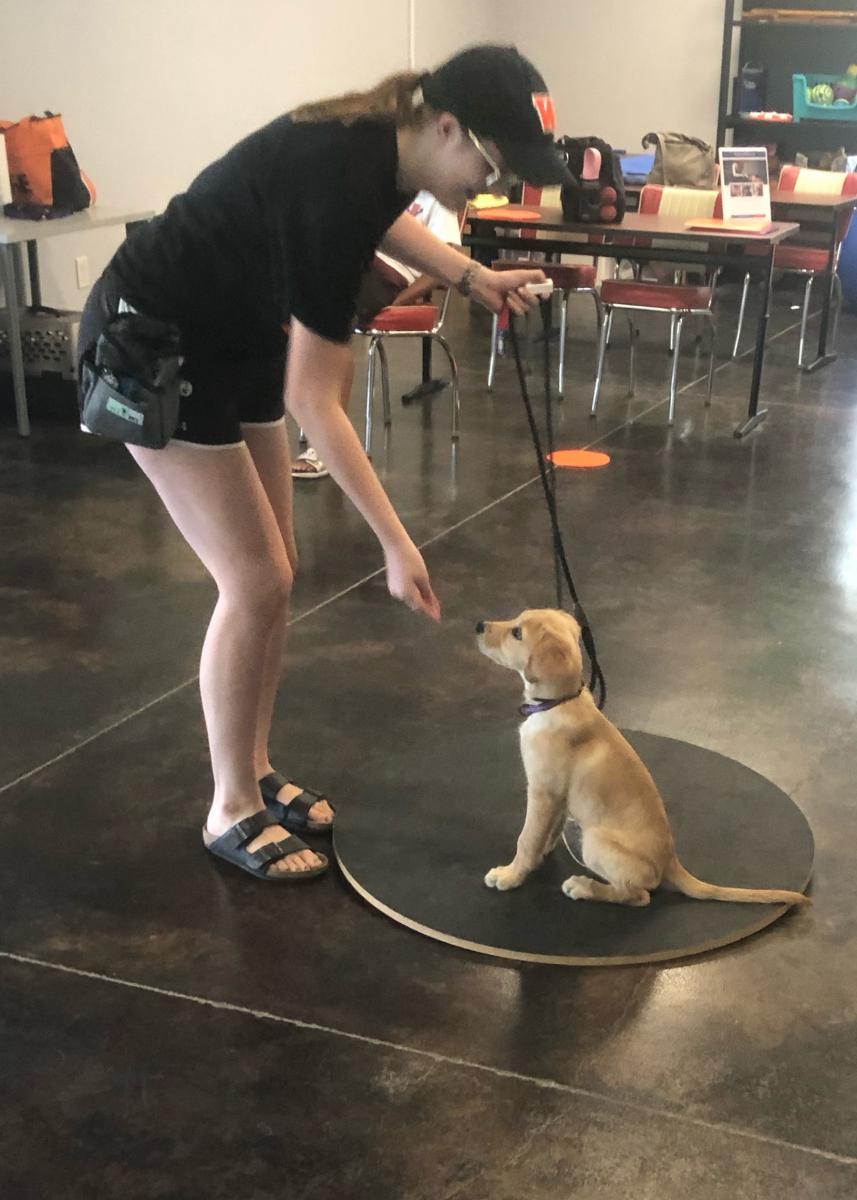 Natalie and I are getting into a good grove together! I love smiling for photos. We have begun training sessions at the Retrieving Freedom facility where I'm picking up quickly on new skills. I have mastered the "sit" command, both nonverbally (sit when Natalie stops walking) and with a verbal command. Natalie is proud of how quickly I picked up proper house etiquette!