Sponsor Announcement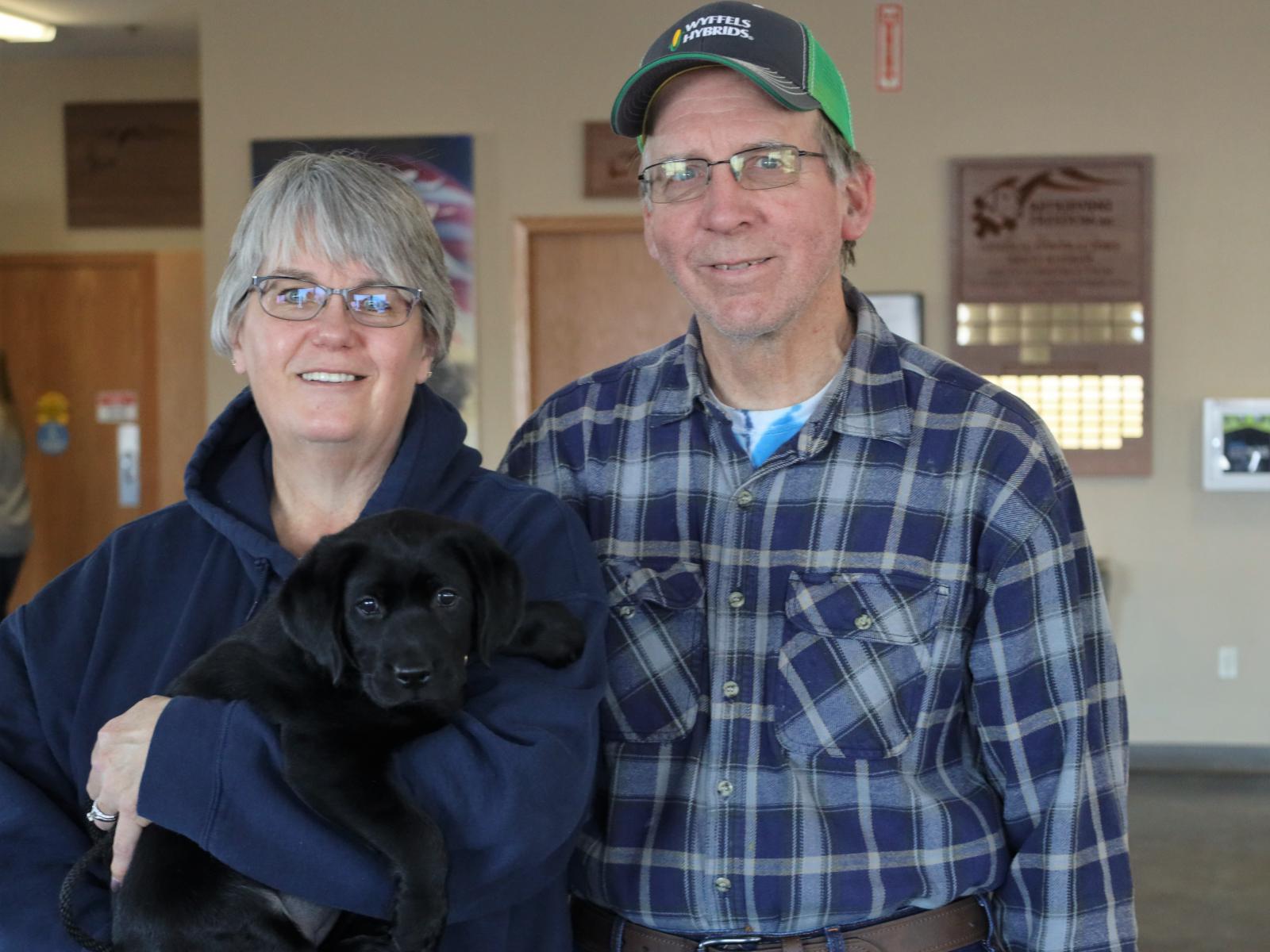 I am honored to be sponsored by Dennis and Wanda Epley. They are the breeding fosters of my mom, Winnie, graciously giving their time and treasures to whelp and raise me from birth until I was nine weeks old.
Mercy's Journey
Stage 1 Introduction
Hello! I'm Mercy. I am proud to have been selected to enter into the Retrieving Freedom training program. My parents are Winnie, who is originally from Kerrybrook Labradors and is now fostered by the Epley family, and Tug from Kerrybrook Labradors. During this stage of training I will be spending approximately 8 months with my new volunteer foster, Moriah.
Throughout Stage 1, I will learn the basics obedience, public behavior, and a lot of socialization. I understand that it takes a very special dog to complete the program as there is a high standard to become a Service Dog. I am aware that I may be one of the dogs whose purpose is outside of service work so I will be updating my profile on a monthly basis for all that would like to follow my journey through the program.
January 2021 - 2 months old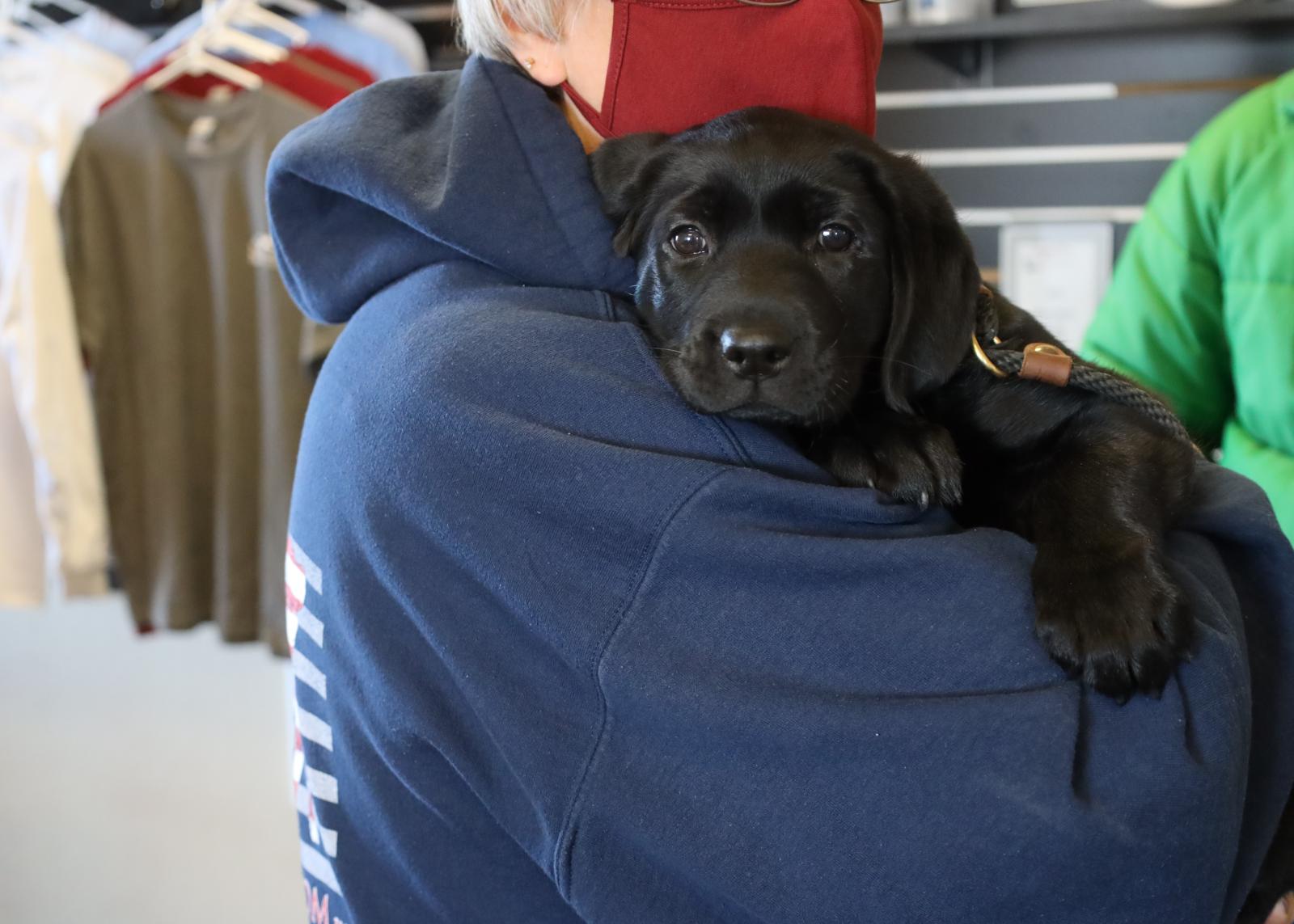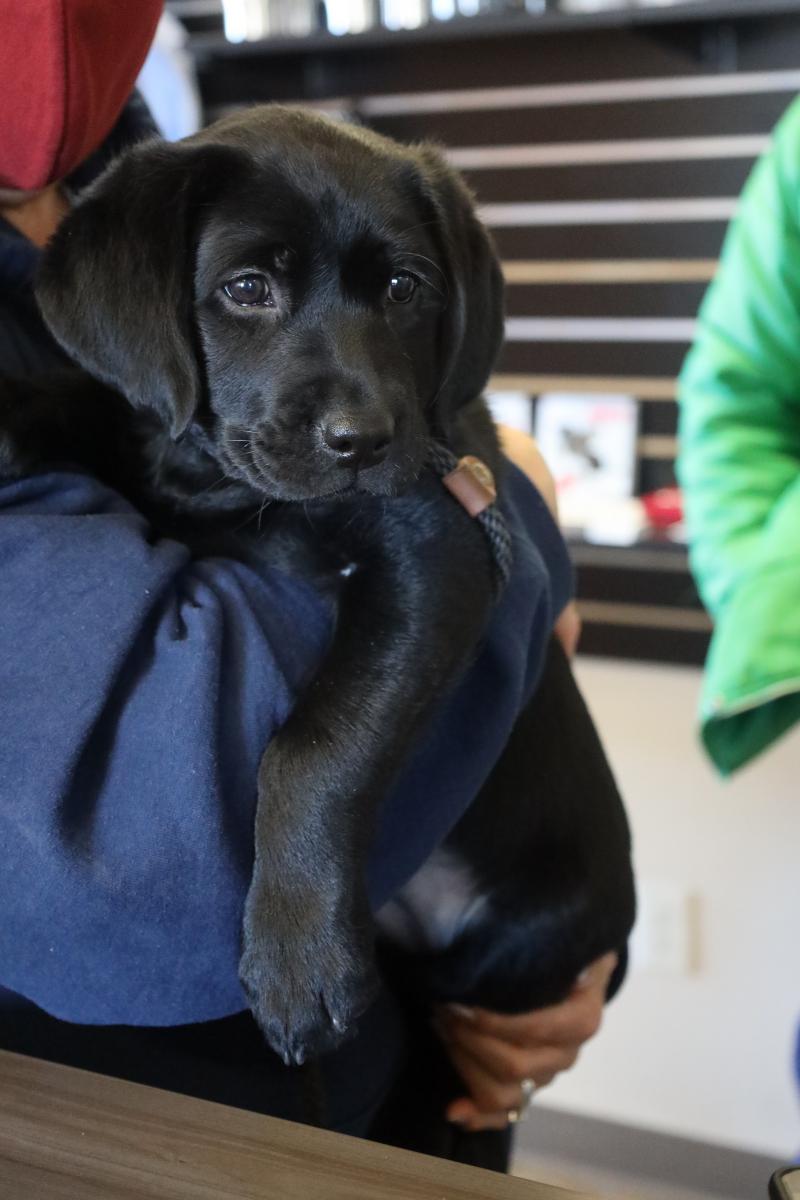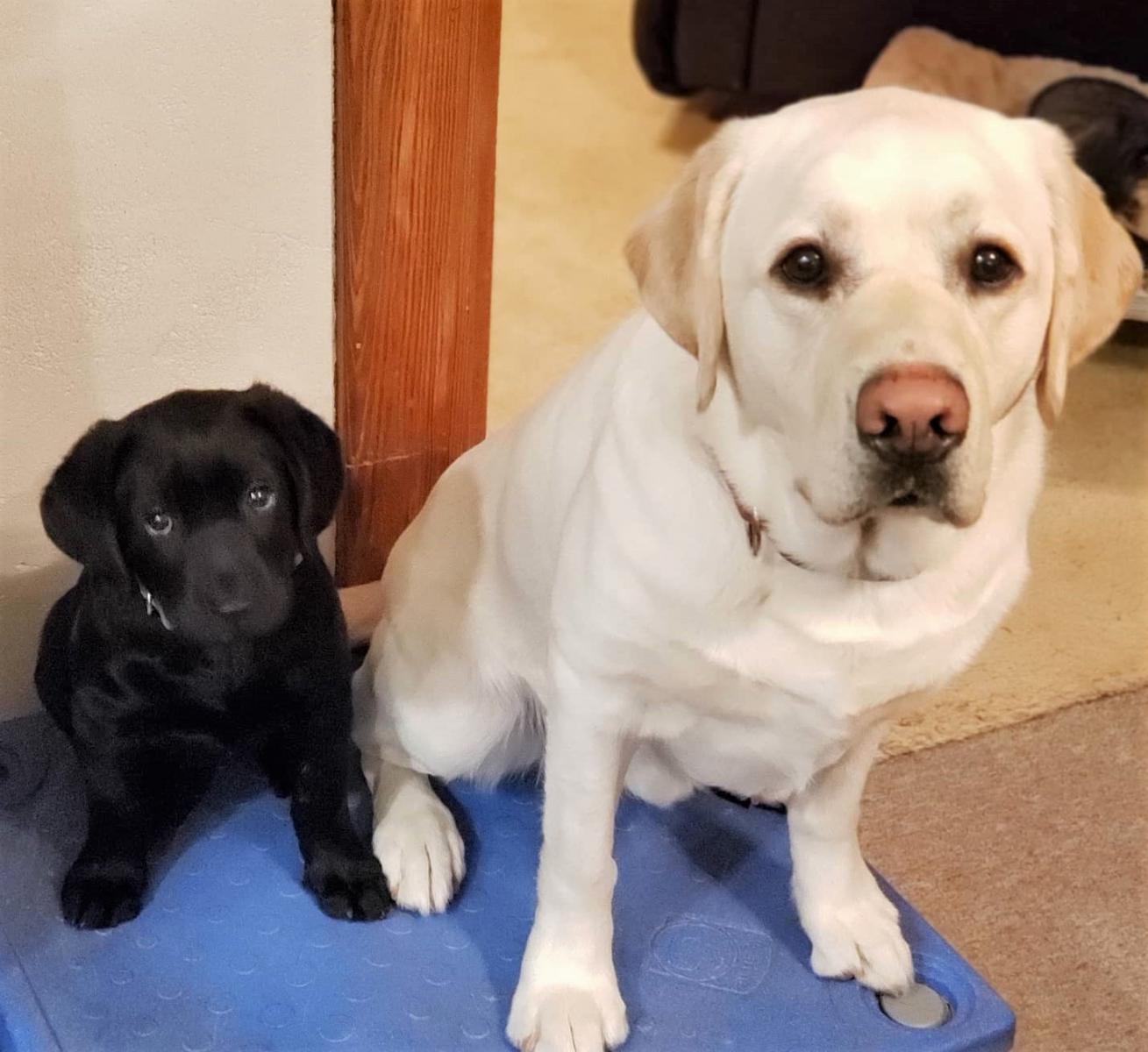 [Written by Mercy's sponsors]:
"I was born as an only child. My mom, Winnie, thought that was a pretty good deal, at least at first. My foster parents, Dennis and Wanda Epley, named me Mercy right away because of their strong Christian faith and the wonderful blessing I could someday be for a deserving Veteran or child with Autism. They each had a favorite song about mercy. Wanda's song is called "Blessings" and Dennis' is "Mercy Walked In". My first act of Mercy was to help my mom who got real sick for a while shortly after I was born. I loved her as much as I could and she kept making a little milk for me to nurse. She finally got better and became my best friend because I didn't have any littermates. I really liked the toys and extra food that Dennis and Wanda fed me. It gave me plenty of energy to play and to drag my bed around. I got to play with the Christmas presents under the tree but I didn't unwrap any of them. And I left the tree along, at least until Christmas was over. Then I helped Wanda by taking the garland off one day.
As I got older they began teaching me new things to do when they spoke special words. That was fun because they gave me treats. They started taking me outside when I had to go. And I got more treats if I went. It was sometimes kind of cold but I loved playing in the snow.
I must have been a special puppy because they took me to church with them one Sunday and the friendly Pastor put some oil on my head, prayed for me and gave me a big hug. He said that my name Mercy means kindness, compassion and favor.
But I guess it must be time to grow up now. The Epley's took me to Retrieving Freedom one afternoon and gave me to Moriah who is going to be my new mom for the next year. But Mercy will forever be my name and I'm going to do everything I can to prove I deserve it."
This month I transitioned from my incredible breeding foster home with the Epley's to living with my new puppy raiser, Moriah! I can't thank Dennis and Wanda enough for all they've provided for me to this point, and am excited to see what Moriah and I can accomplish together. First, we will work on recognizing my name, walking on a leash, crate training, potty training, and basic commands such as "sit" and "down."
February 2021 - 3 months old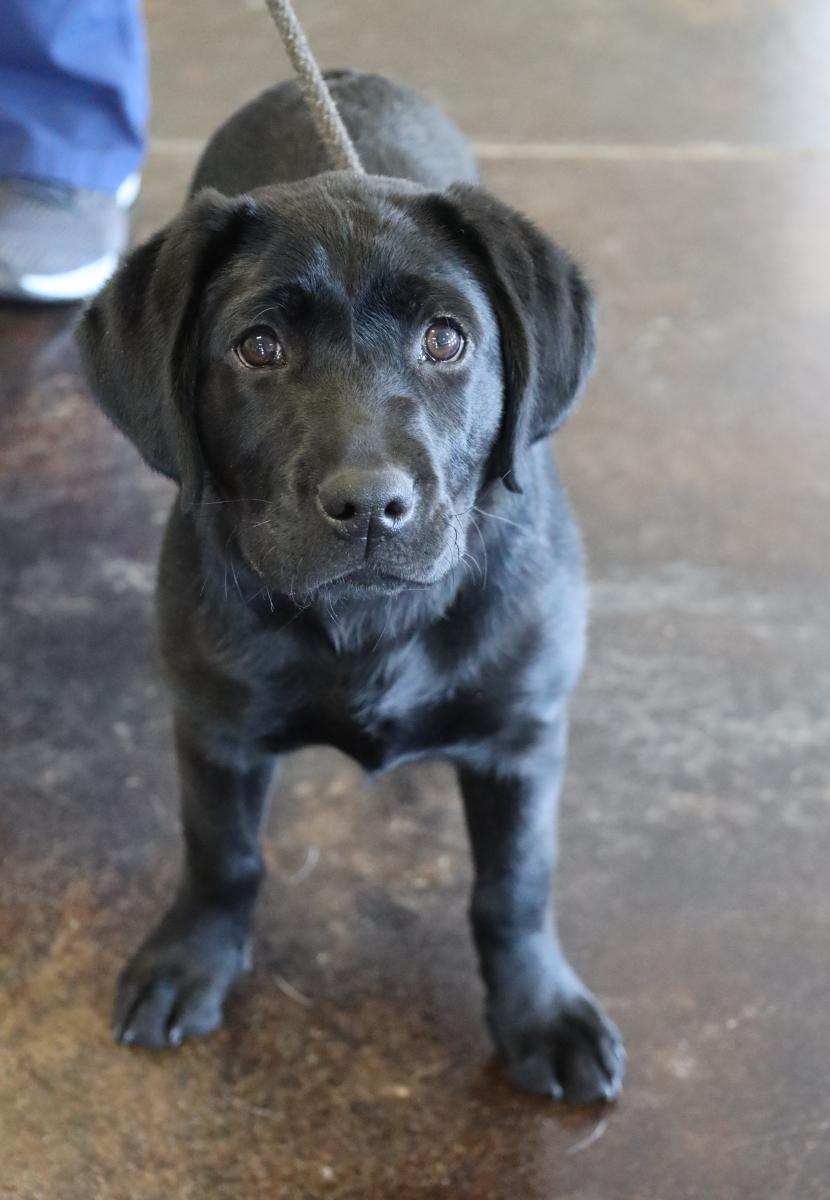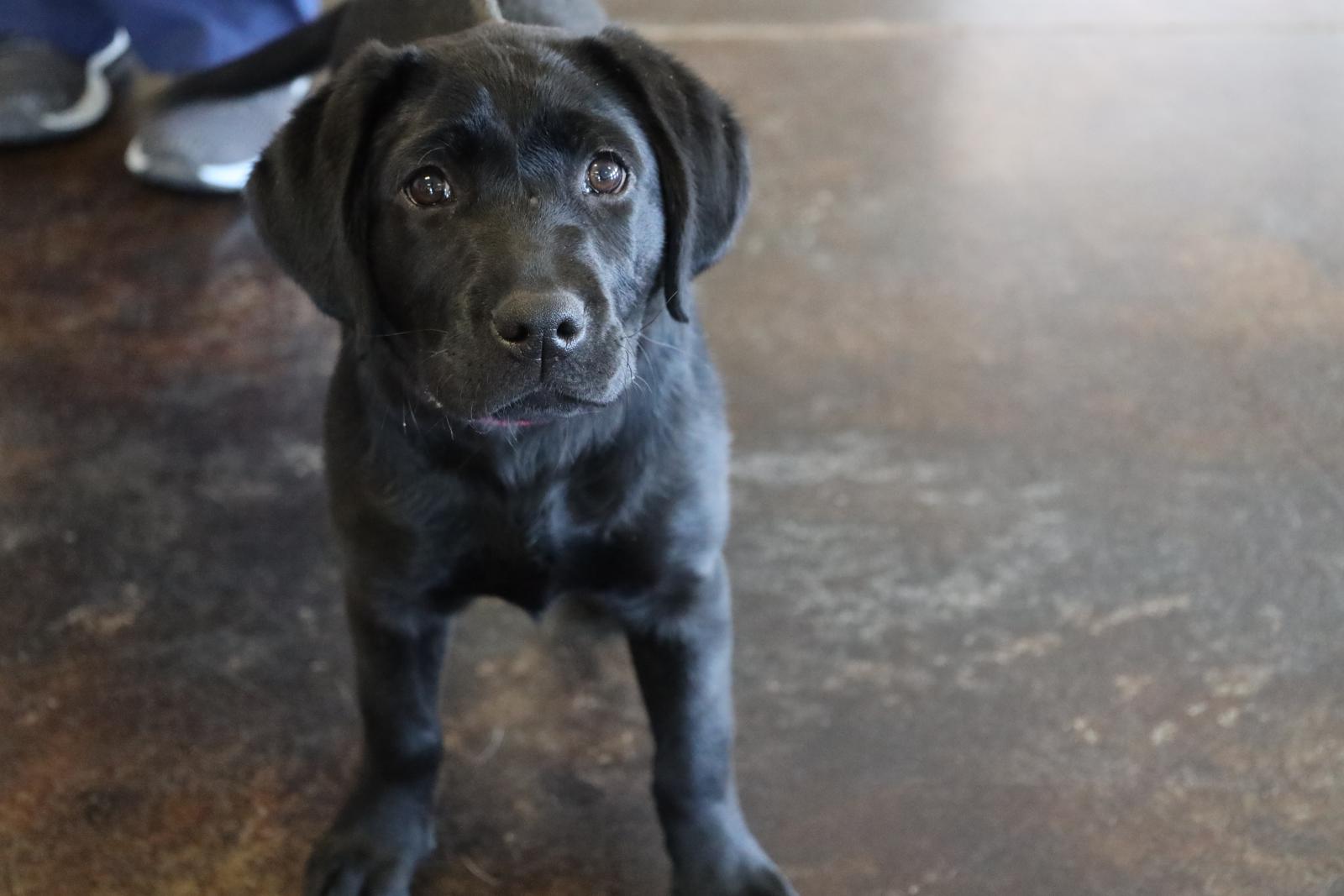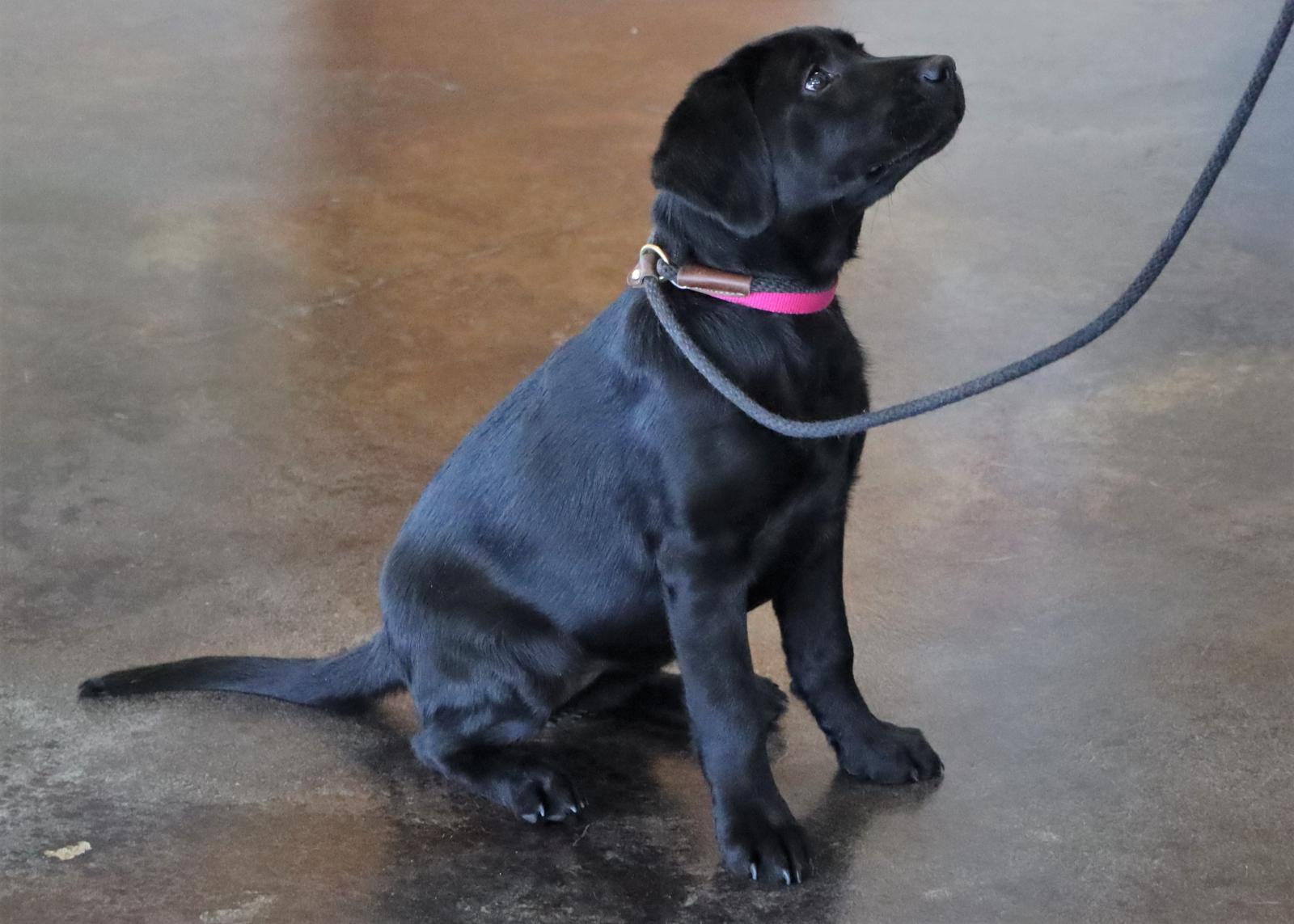 Moriah and I visited Retrieving Freedom for our monthly training session. Right now I am working on impulse control and staying calm when I meet strangers.