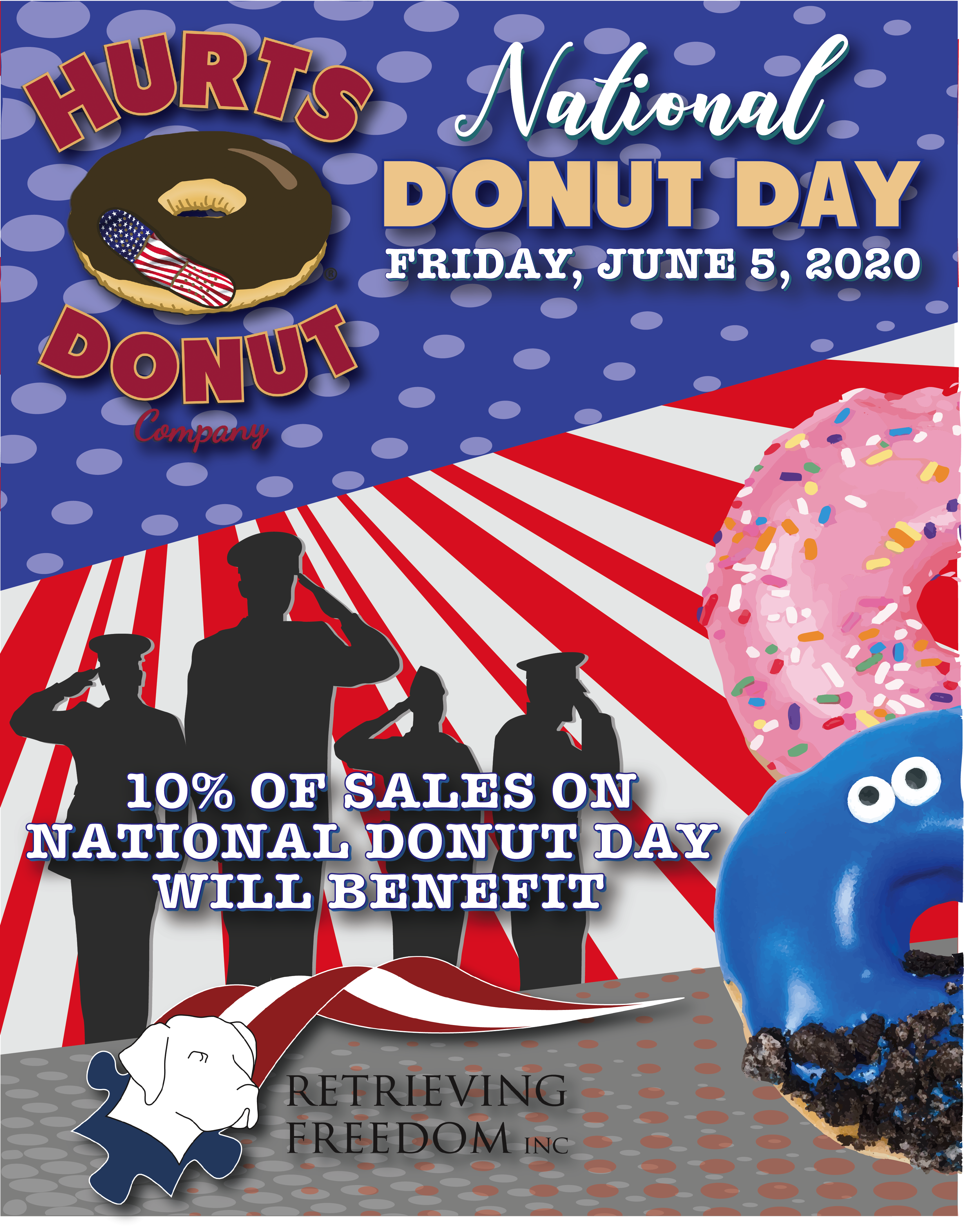 Hurts Donut Co. donated 10% of their sales for 24 hours straight to Retrieving Freedom! As a way to celebrate National Donut Day and support a local cause, owners Scott and Janelle Wilks chose Retrieving Freedom as the beneficiary of the sales.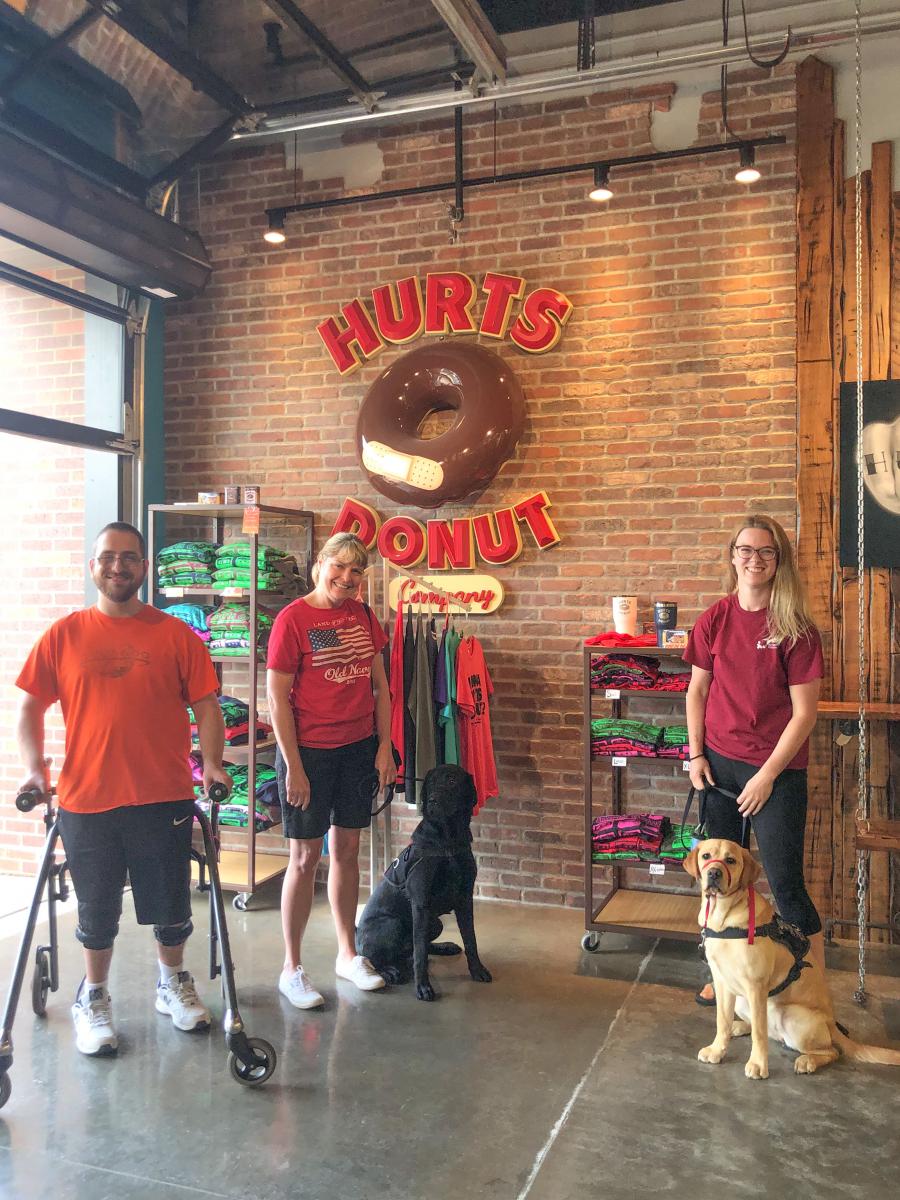 Service dogs in training Tex and Anchor with their fosters Marit, Noah, and Sara, respectively.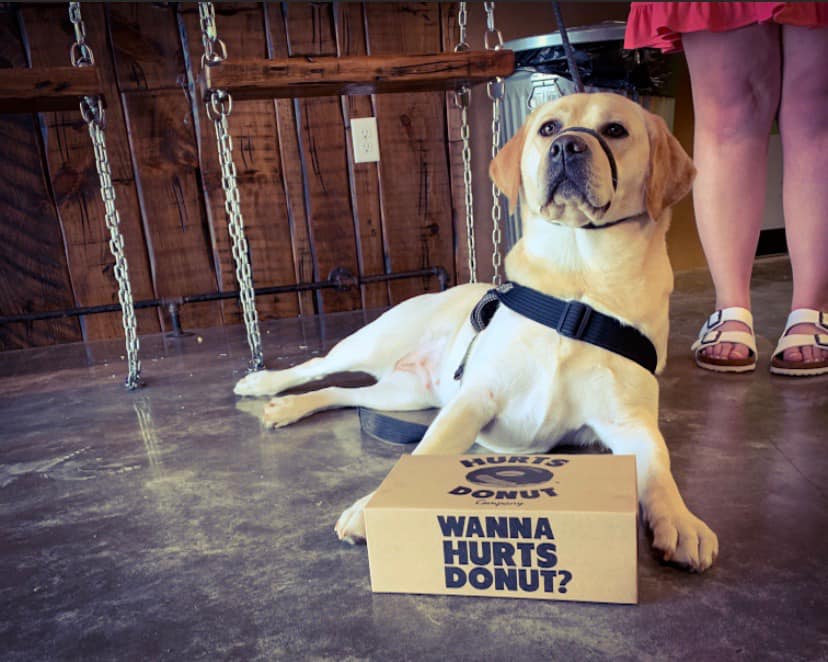 Service dog in training, Marvel.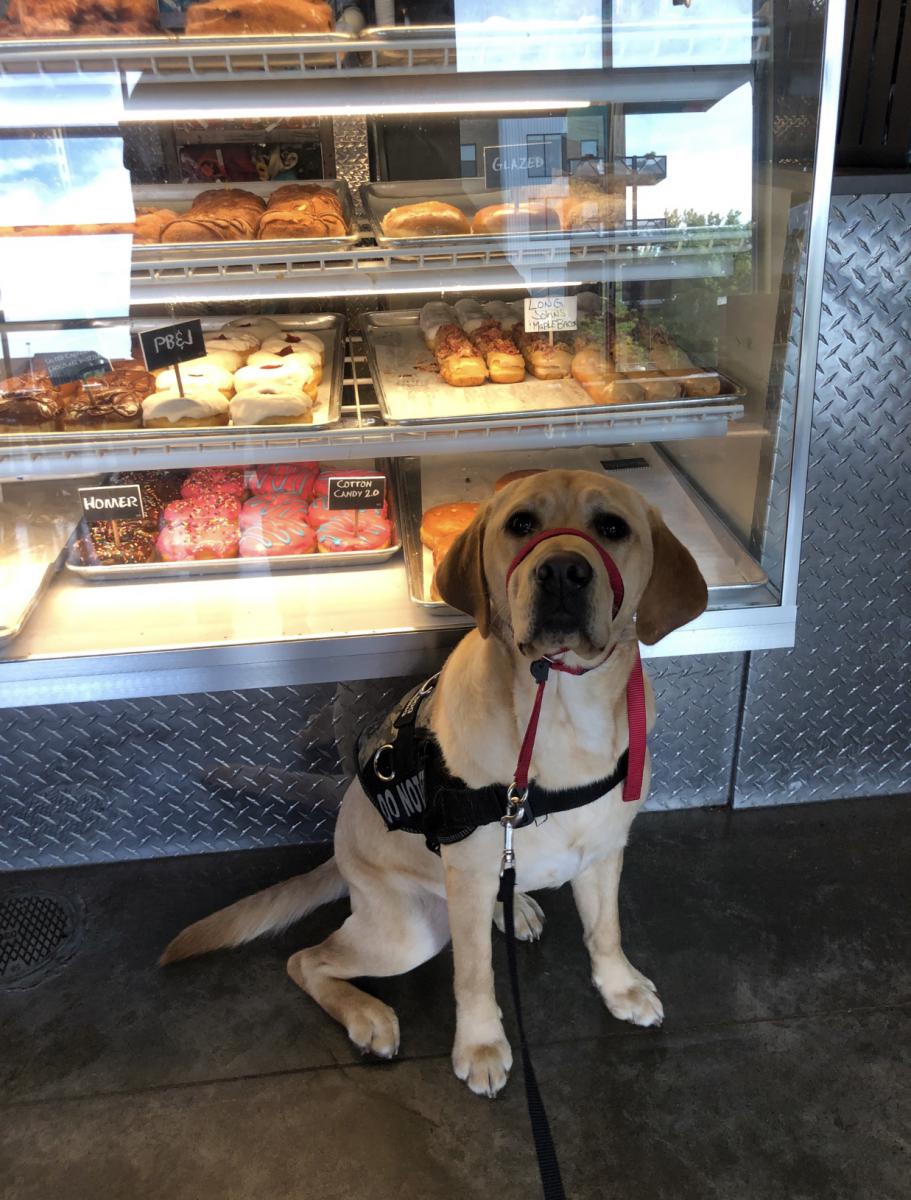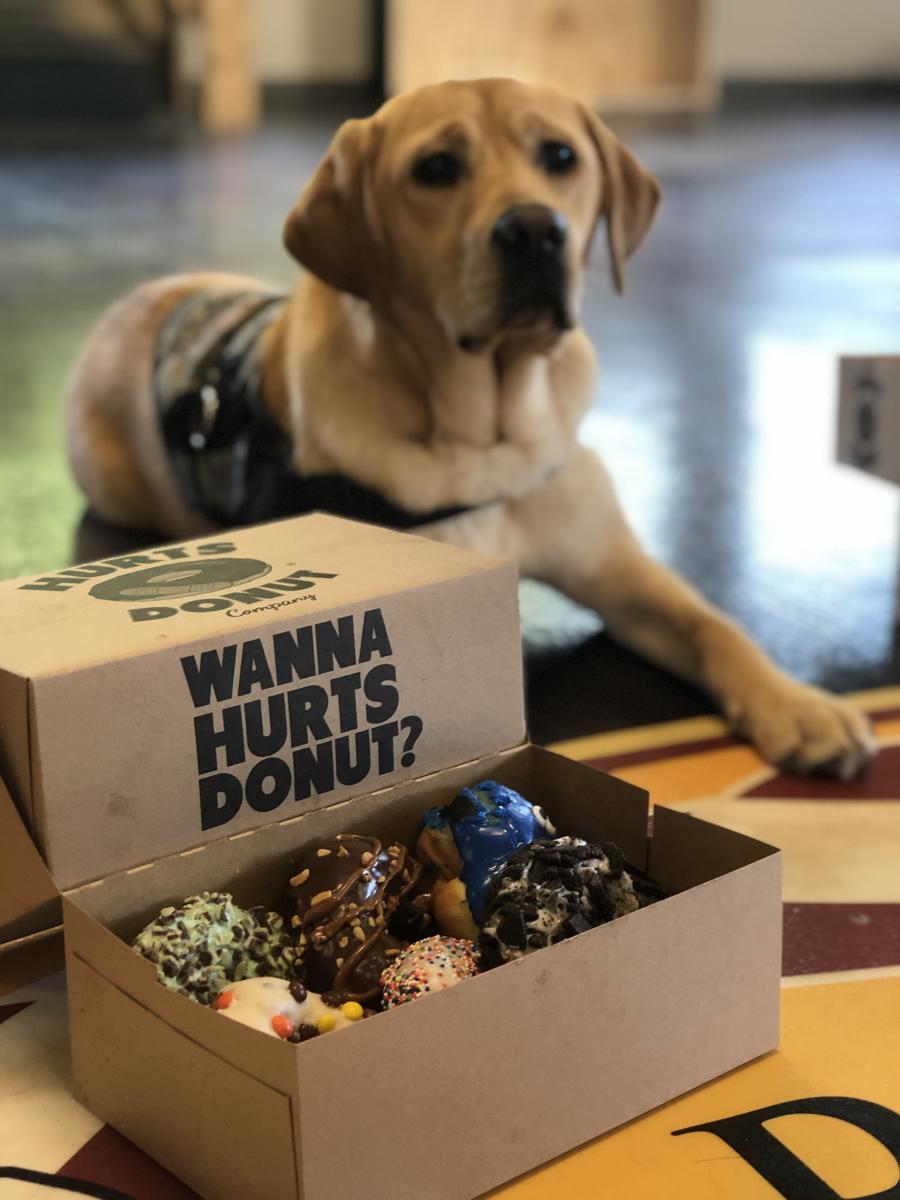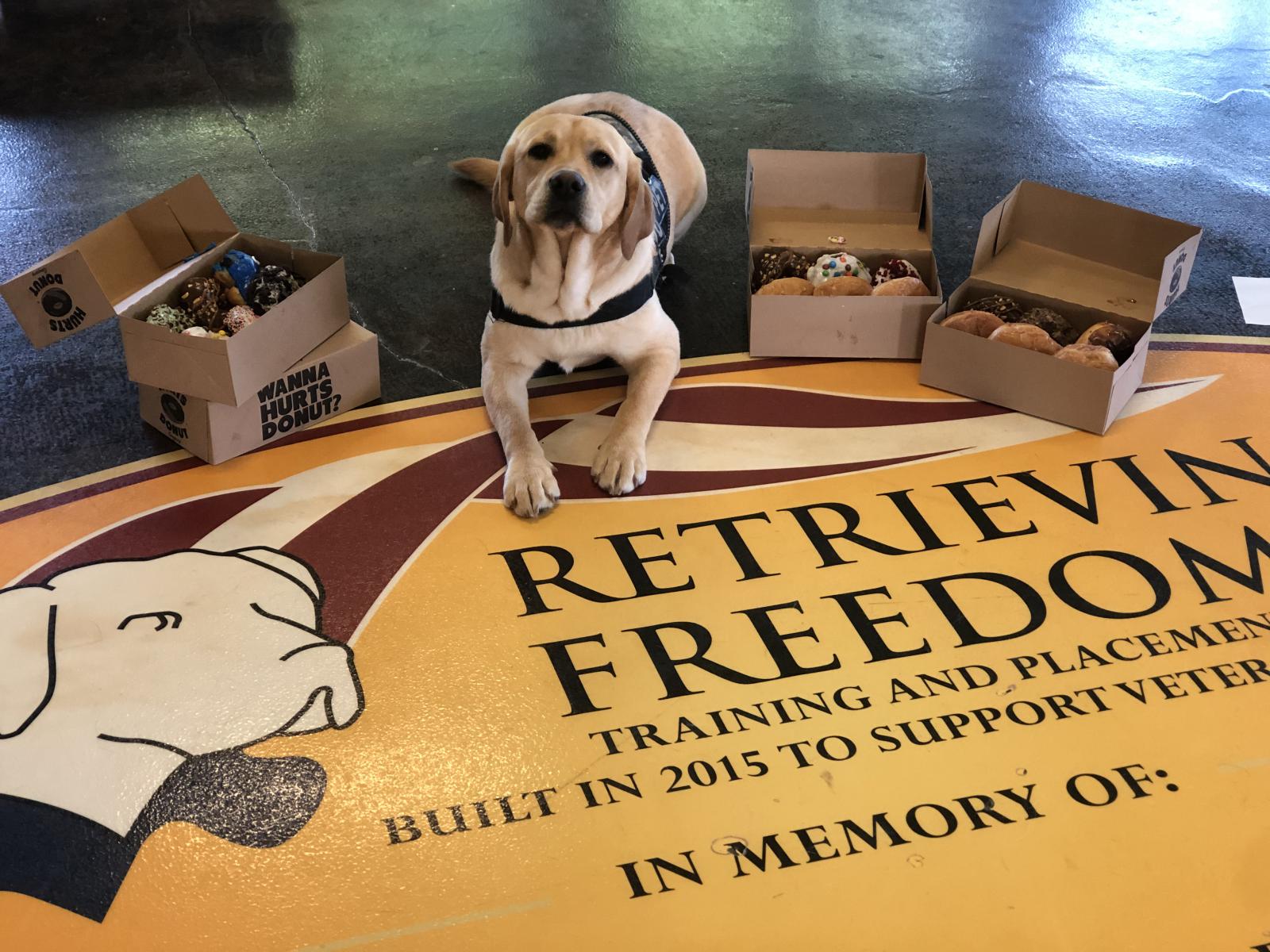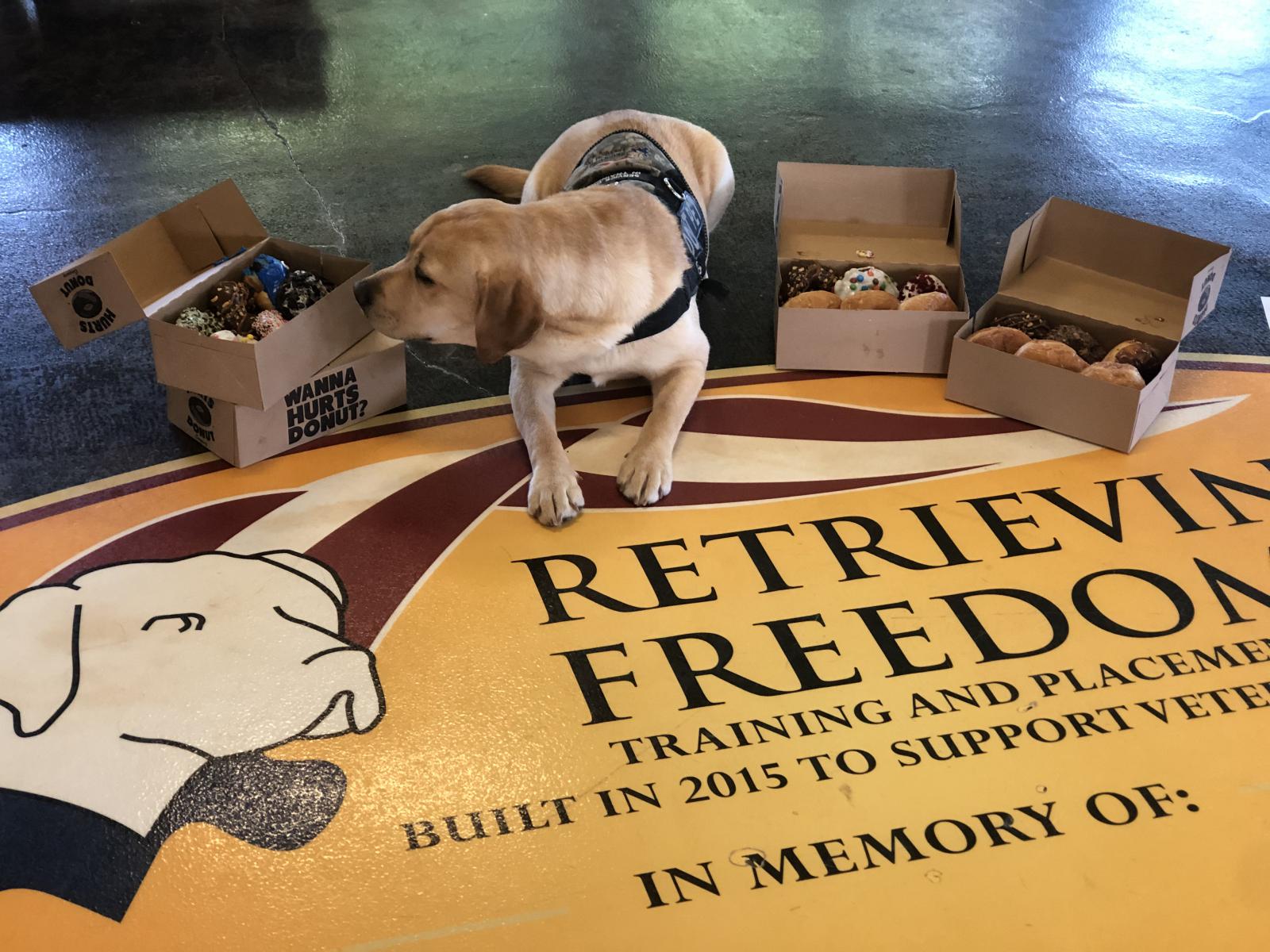 Service dog in training Anchor showing self-control and posing with the tempting donuts.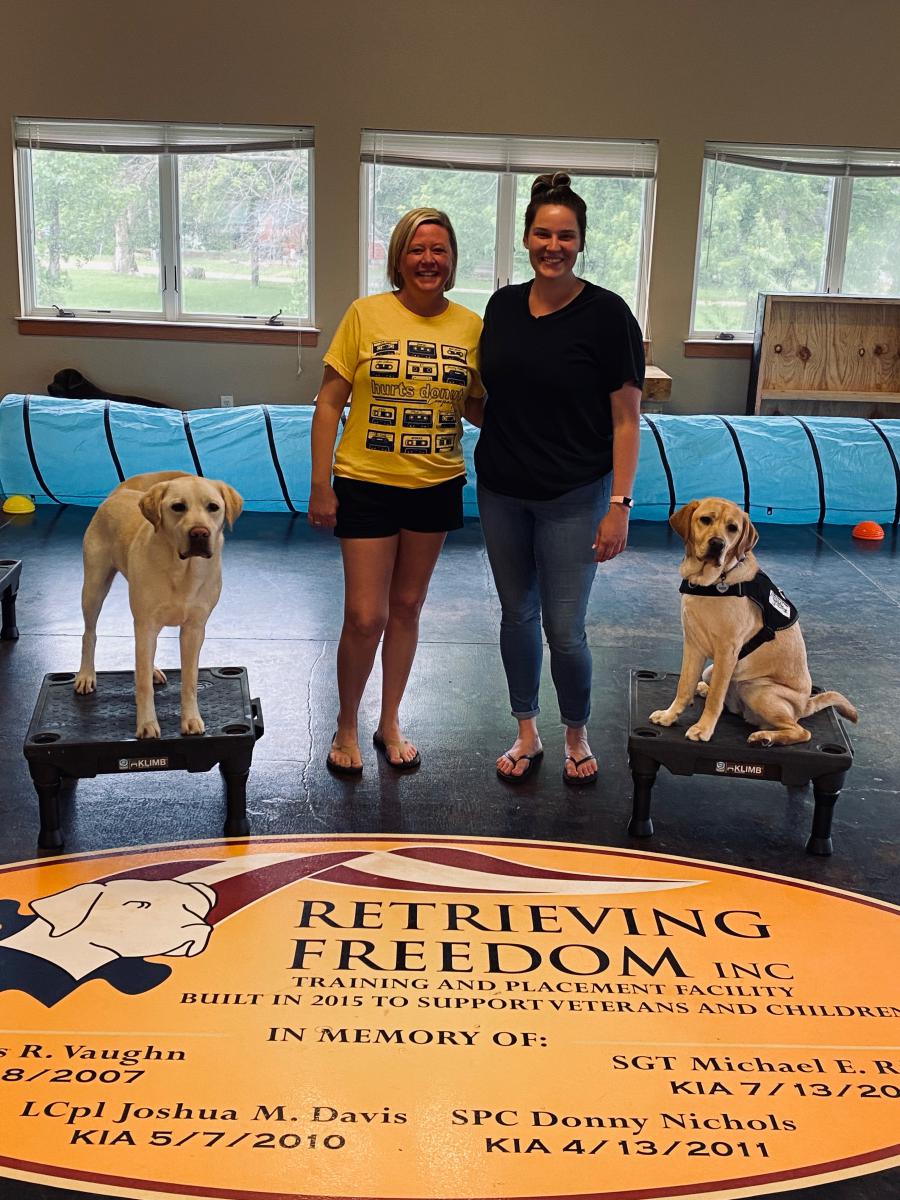 Janelle and Scott visited the RFI facility in Waverly, IA to present the check. Service dogs in training Leonard (left) and Anchor were excited to meet them and pose for a photo.
Many thanks to Scott, Janelle, the entire Hurts Donut Co. team and all who supported their donut shop on National Donut Day! Together, you all helped to raise over $1,000 for service dogs!