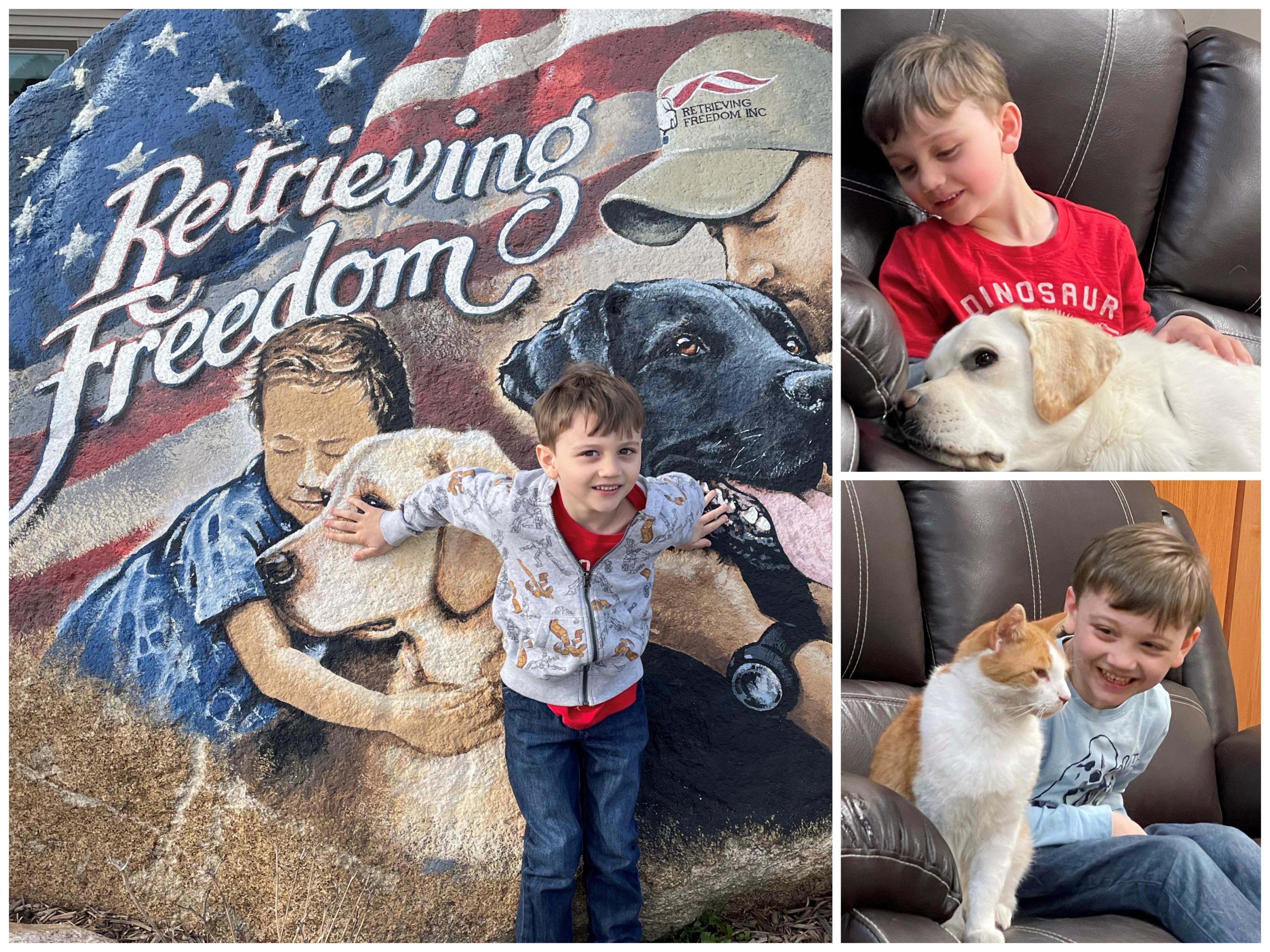 Oliver is our sweet 6 year old boy. With his kind heart, Oliver has shown our family so many positive things about having a child with autism. Alongside the positives, autism has also greatly affected Oliver's day to day life. Living in a world that is too loud and too bright can be overwhelming, and sometimes cause Oliver to have sensory overload and anxiety. He also has to deal with a lot of change in his routine when his dad deploys. With the frequent changes that come with being a military family, it can be hard on Oliver.
As his parents, we want to give him as much independence as possible. Oliver deserves it! He deserves happiness, love and friendship, and to pursue whatever his heart dreams. Instead of seeing barriers and limits, we want to teach him to build bridges, to help him navigate a world that will always have rivers to cross.
We had our first opportunity as a family to work with some of the service dogs in training. In part of our training, Oliver holds onto the lead of the service dog. I hold onto the leash and we walk as a team, the three of us. This is such a big step towards independence for Oliver. It means I'm no longer holding his hand. As hard as it is to let go, this simple task marks the beginning steps towards the independence we want for him. It symbolizes everything we are working towards. Our dream is that one day it will be Oliver and his dog, walking through life together, a beautiful team of two.
Our family is so excited to work towards a service dog for Oliver. We are sincerely thankful to everyone who is a part of our journey. We are deeply grateful for every single person working at Retrieving Freedom. It is humbling to read about the countless hours of the volunteers and the programs involved. And you, those who donate, our hearts will forever be indebted to you. Your generosity makes this dream possible. To receive Oliver's service dog will be truly life changing. Thank you all for such a wonderful gift.