stage 1 introduction
Hi, my name is Paige. I am proud to have been selected to enter into the Retrieving Freedom training program. My parents are "Sophie" who is fostered by the Colburn family and "Echo" from PAWS with a Cause. During this stage of training I will be spending approximately 8 months with my new volunteer foster, Andrea who is with the company Dechra.
During this time I will learn the basics of citizenship, public behavior, and basic obedience. I understand that it takes a very special dog to complete the program, as there is a high standard to become an official service dog at Retrieving Freedom. I am aware that I may be one of the dogs whose purpose is outside of service work so I will be updating my profile on a monthly basis for all who would like to follow my journey through the program.
December 2019 - 2 months old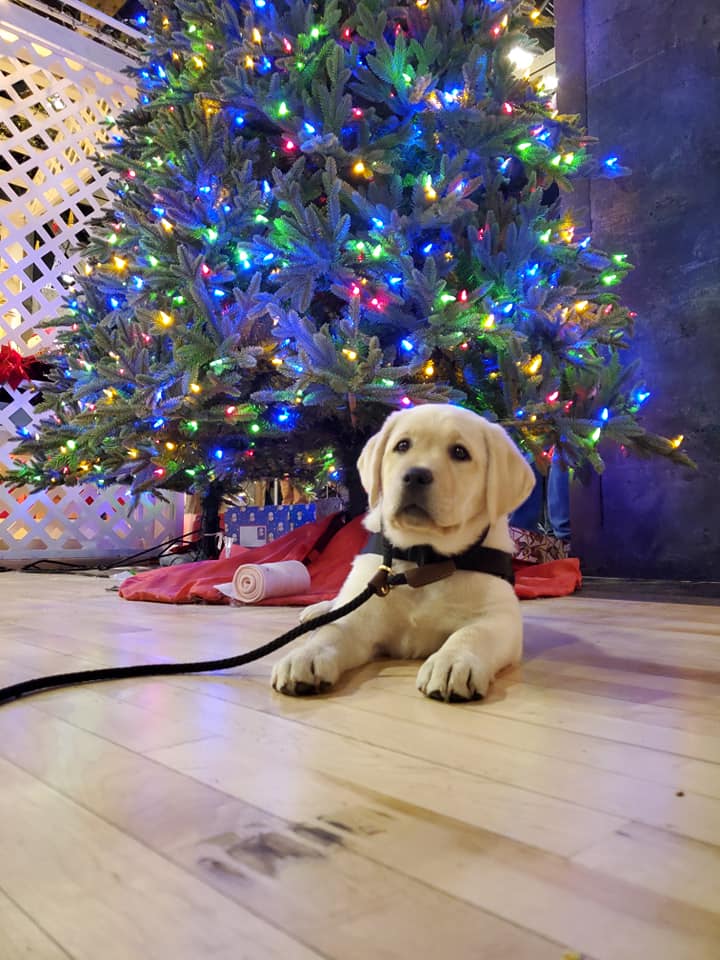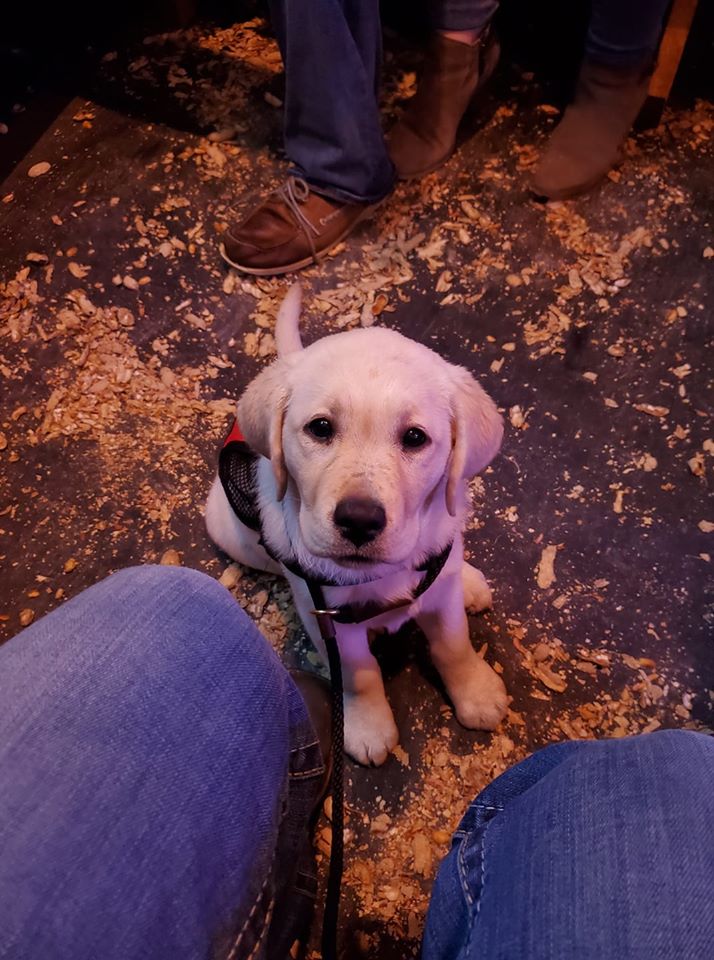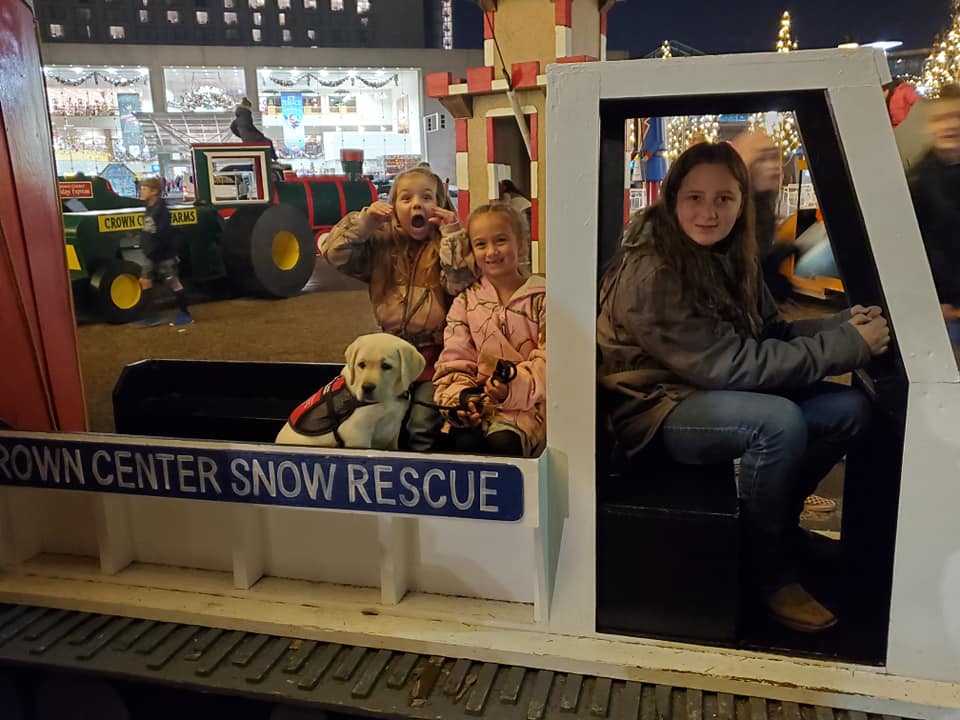 I have been busy with Christmas festivities, going to new restaurants (Texas Roadhouse), and Crown Center in Kansas City.
February 2020 - 4 months old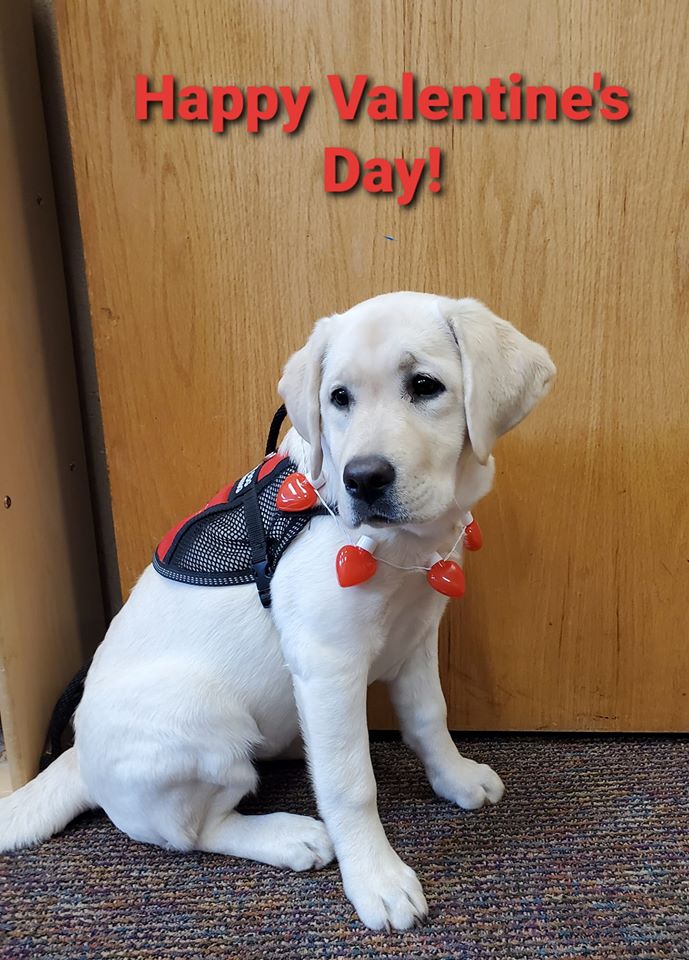 Happy Valentine's Day! I used the holiday as an excuse to get extra love and cuddles from everyone who says how cute I am.
March 2020 - 5 months old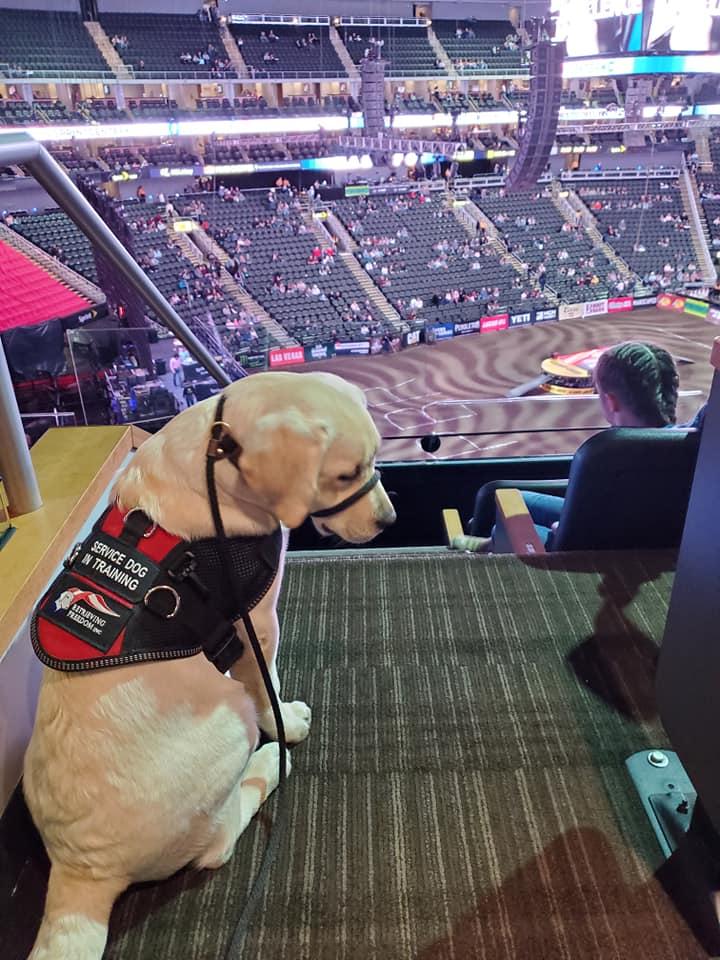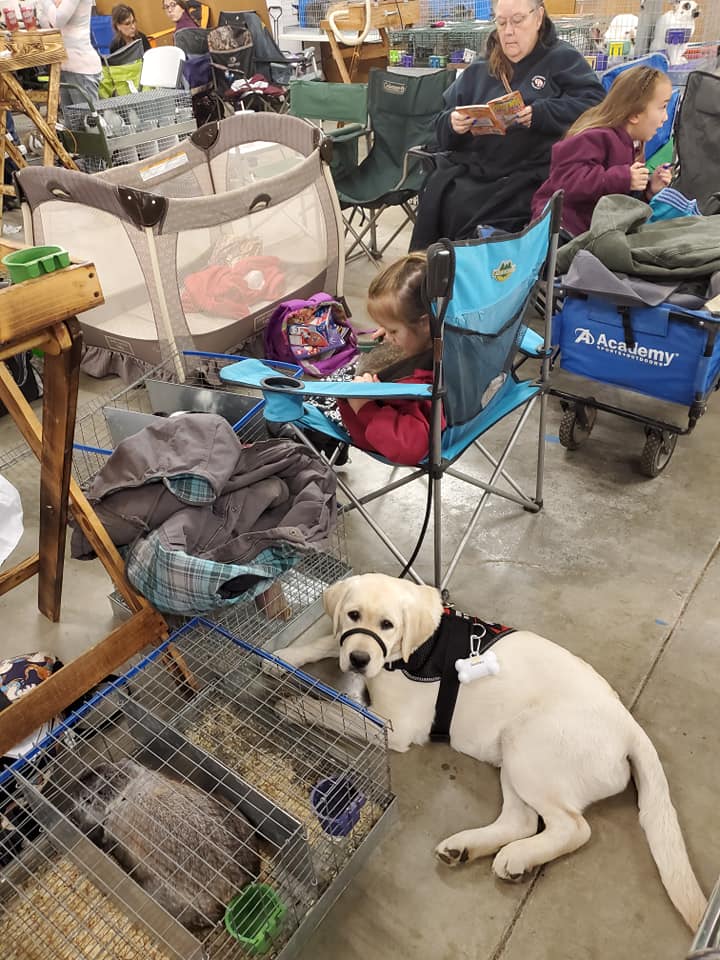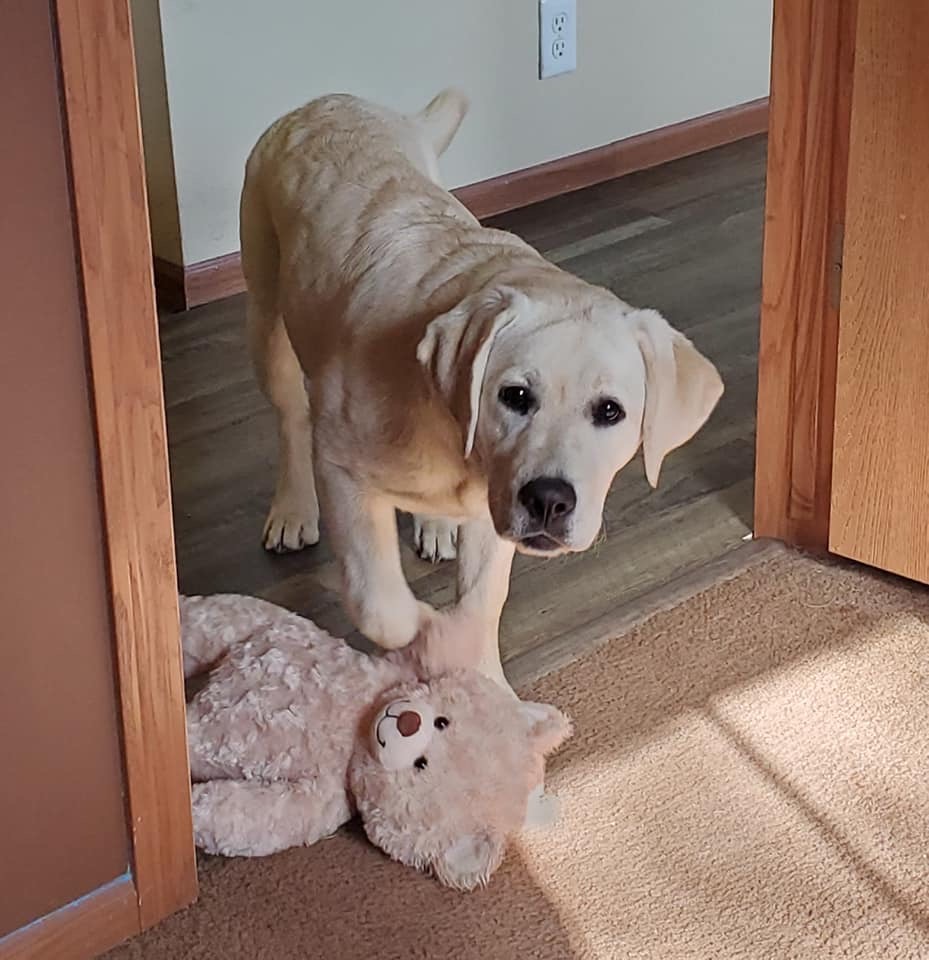 I have been a busy gal lately! My foster mom Andrea took me to PBR bull riding. I also assisted at a bunny show! I am doing great at ignoring distractions while training. Don't let my puppy dog eyes fool you. I love working!