Sponsor Announcement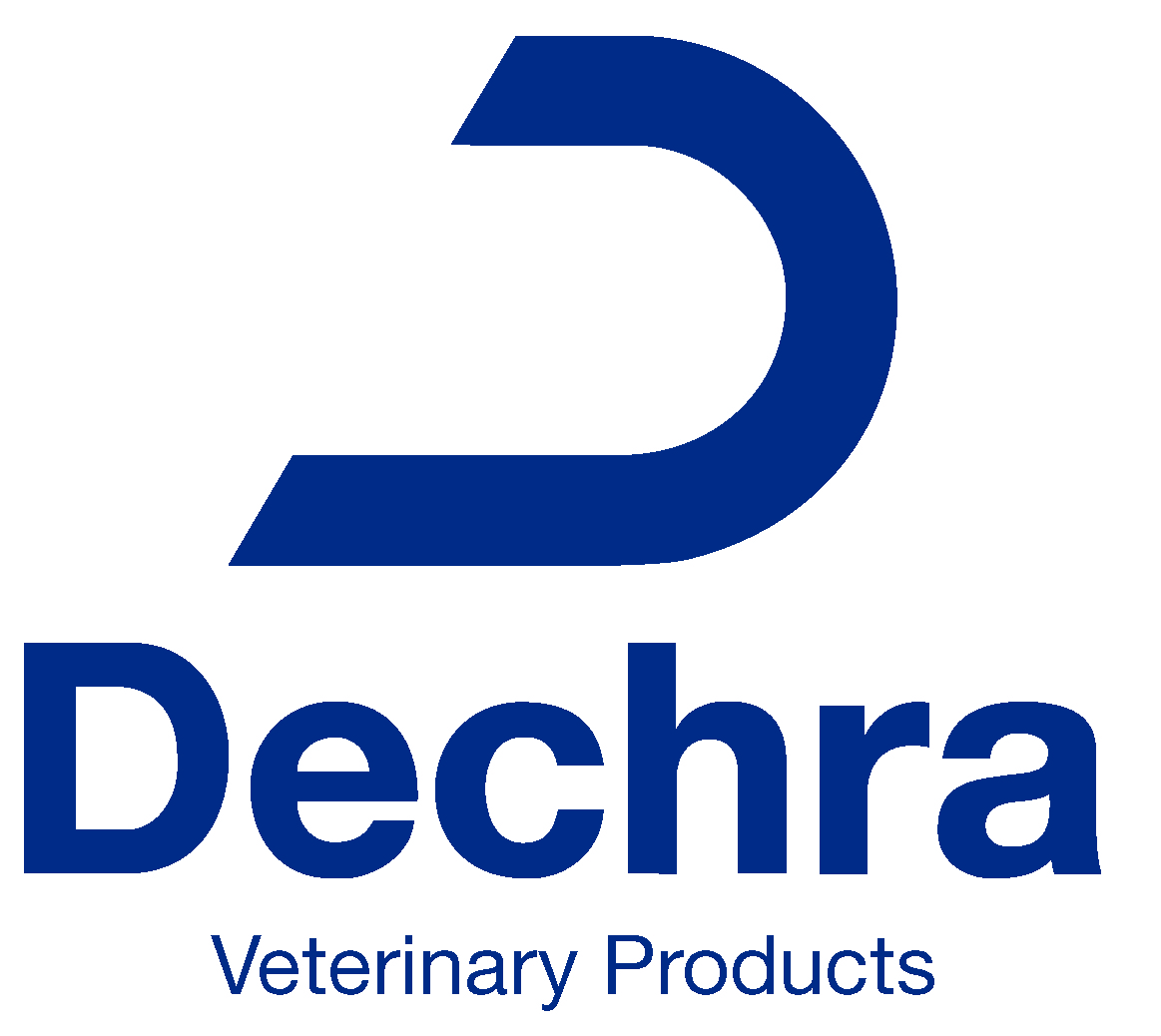 I am thrilled to be sponsored by Dechra Veterinary Products. They generously donated to sponsor my journey to hopefully become a service dog! I hope to make Andrea, my foster who works for Dechra, and the entire company proud throughout my training. Thank you, Dechra Veterinary Products!
Stage 1 Introduction
Hi, my name is Paige. I am proud to have been selected to enter into the Retrieving Freedom training program. My parents are "Sophie" who was originally from Yellow Rose Labradors and is now fostered by the Colburn family, and "Echo" from PAWS with a Cause. During this stage of training I will be spending approximately 8 months with my new volunteer foster, Andrea. Andrea, along with the company she works for (Dechra Veterinary Products), will be helping me along tremendously in this first stage of training.
During this time I will learn the basics of citizenship, public behavior, and basic obedience. I understand that it takes a very special dog to complete the program, as there is a high standard to become an official service dog at Retrieving Freedom. I am aware that I may be one of the dogs whose purpose is outside of service work so I will be updating my profile on a monthly basis for all who would like to follow my journey through the program.
December 2019 - 2 months old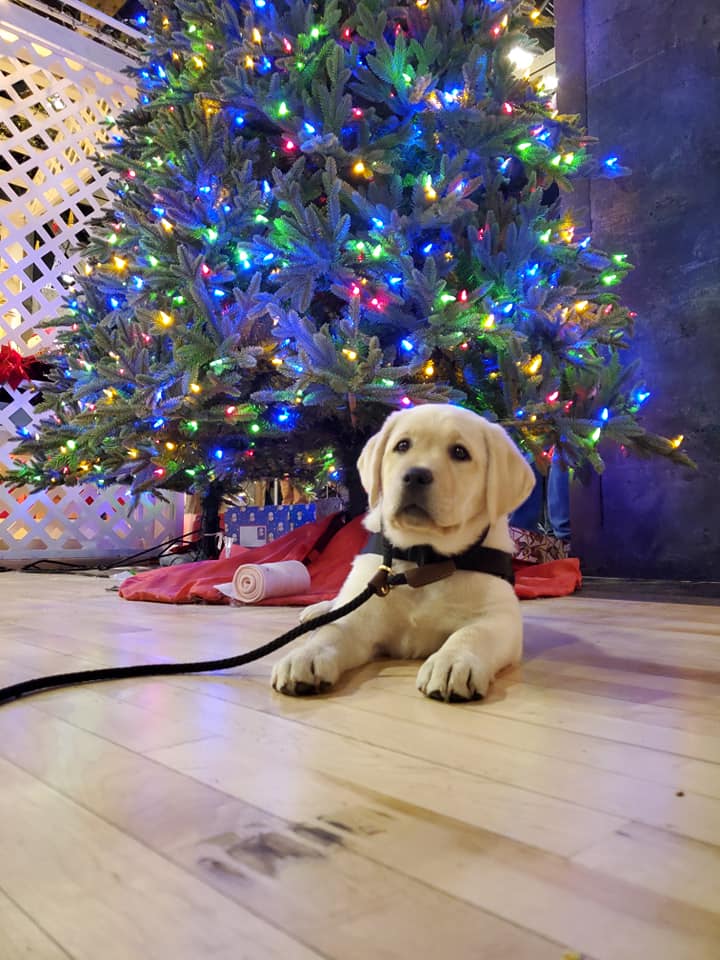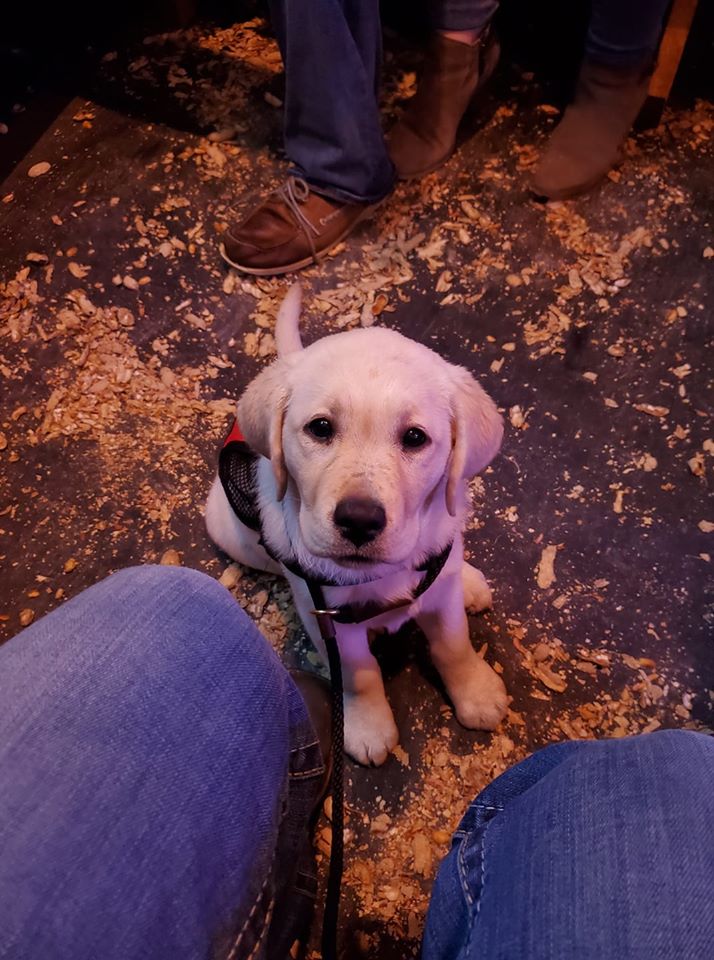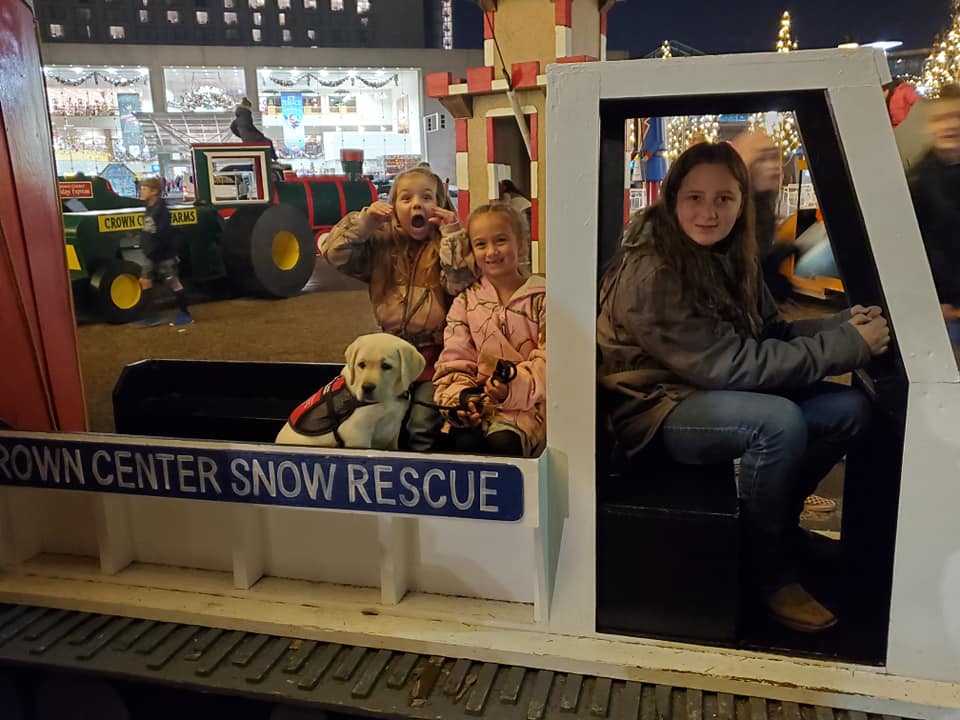 I have been busy with Christmas festivities, going to new restaurants (Texas Roadhouse), and Crown Center in Kansas City.
February 2020 - 4 months old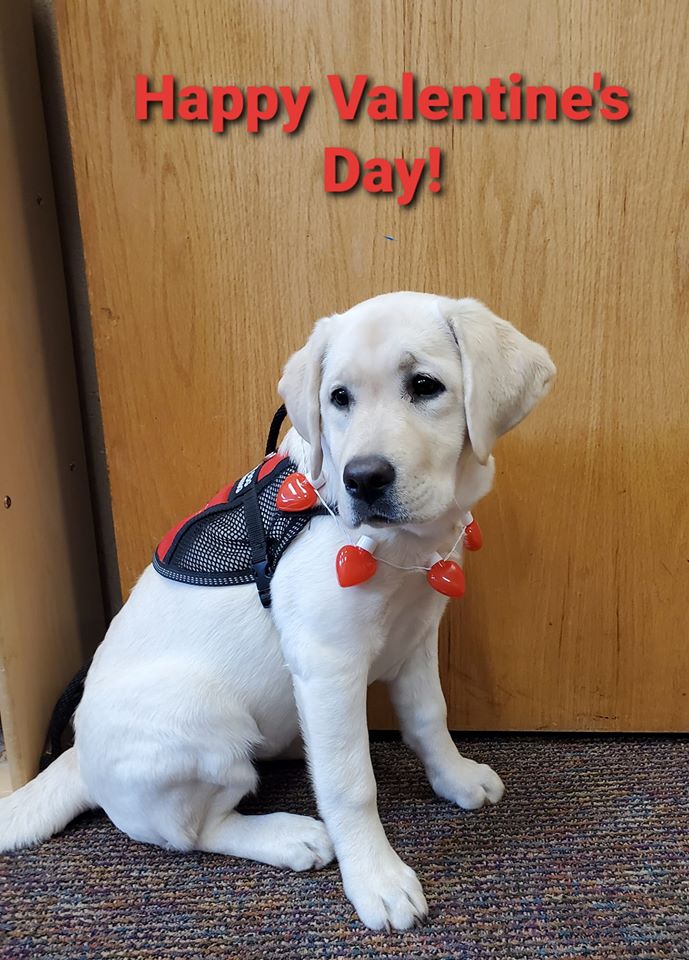 Happy Valentine's Day! I used the holiday as an excuse to get extra love and cuddles from everyone who says how cute I am.
March 2020 - 5 months old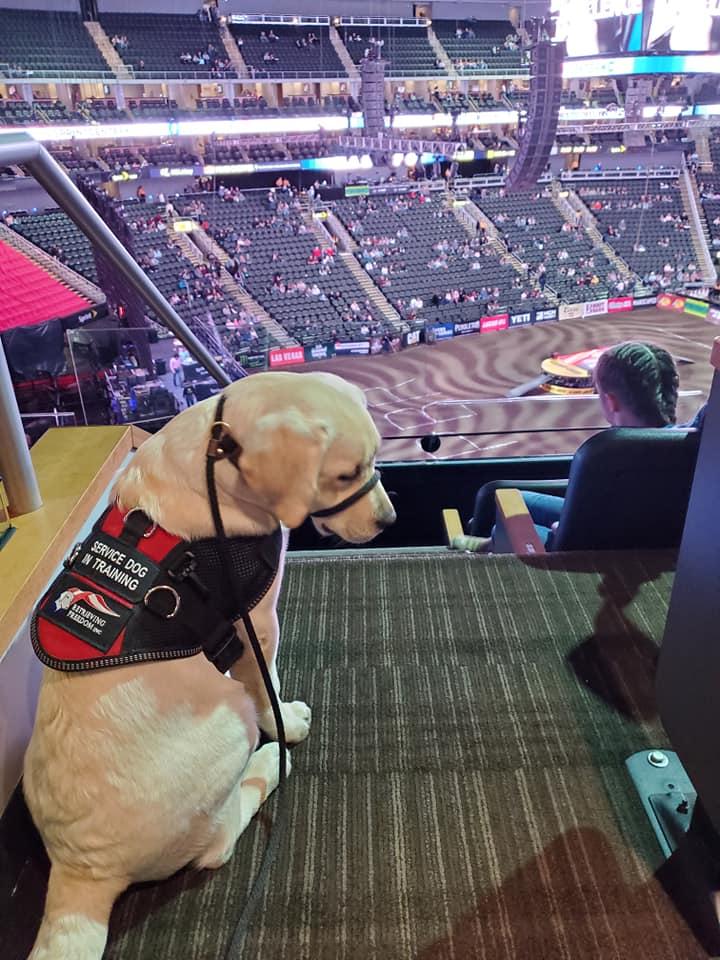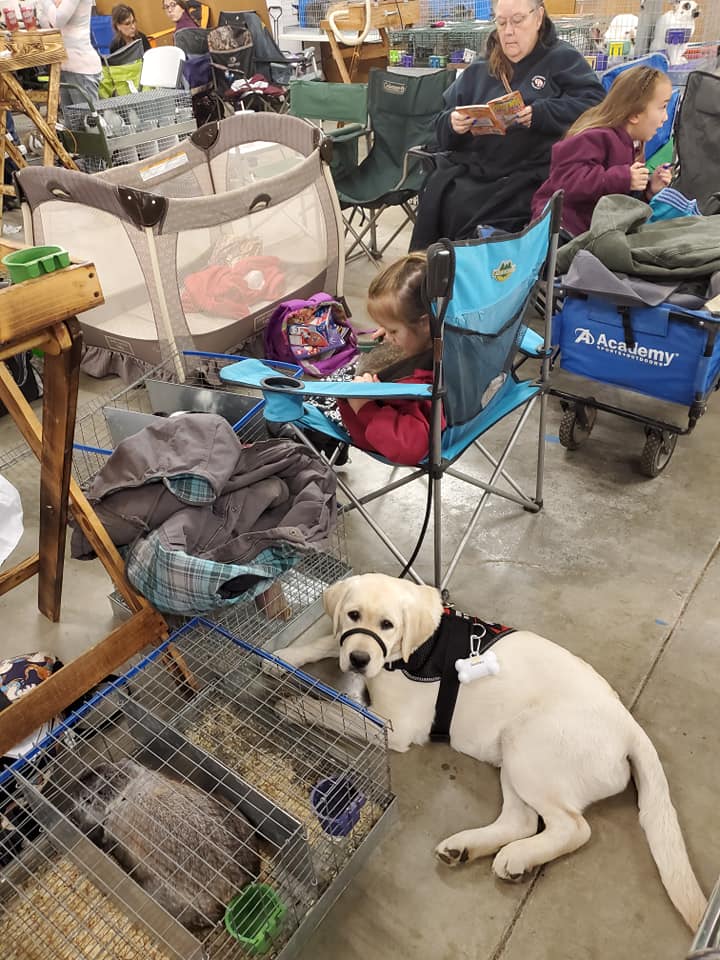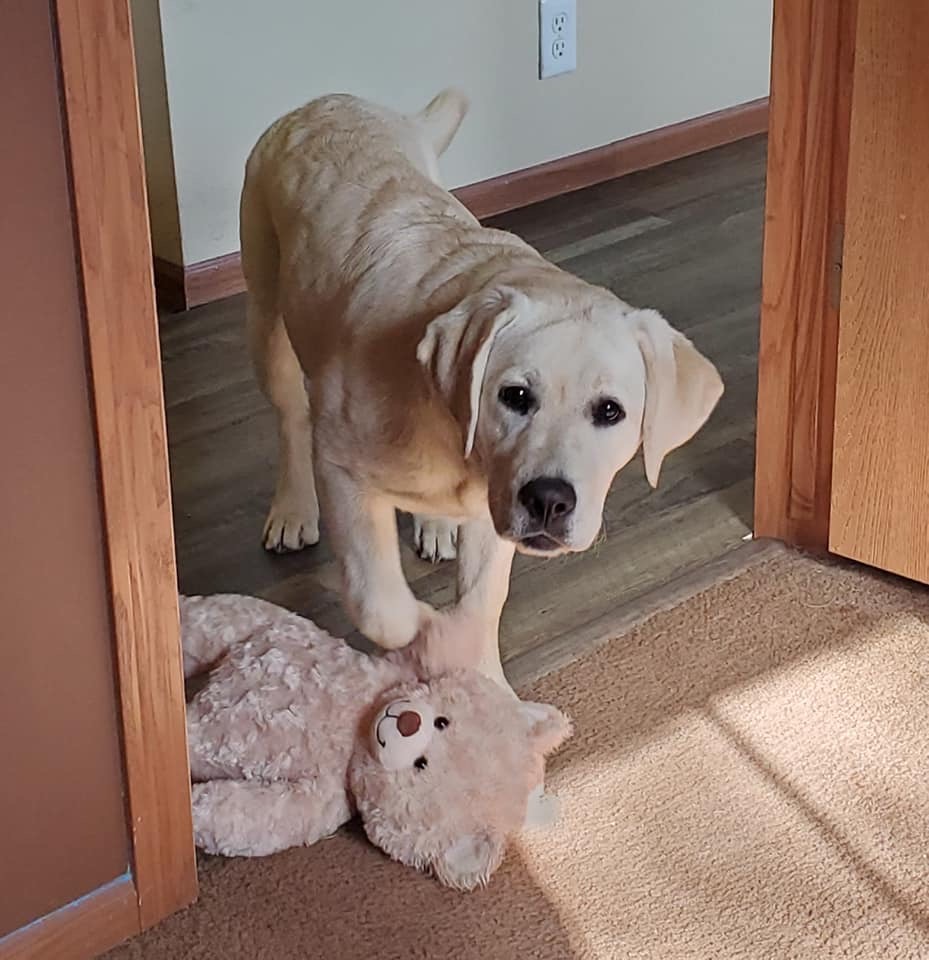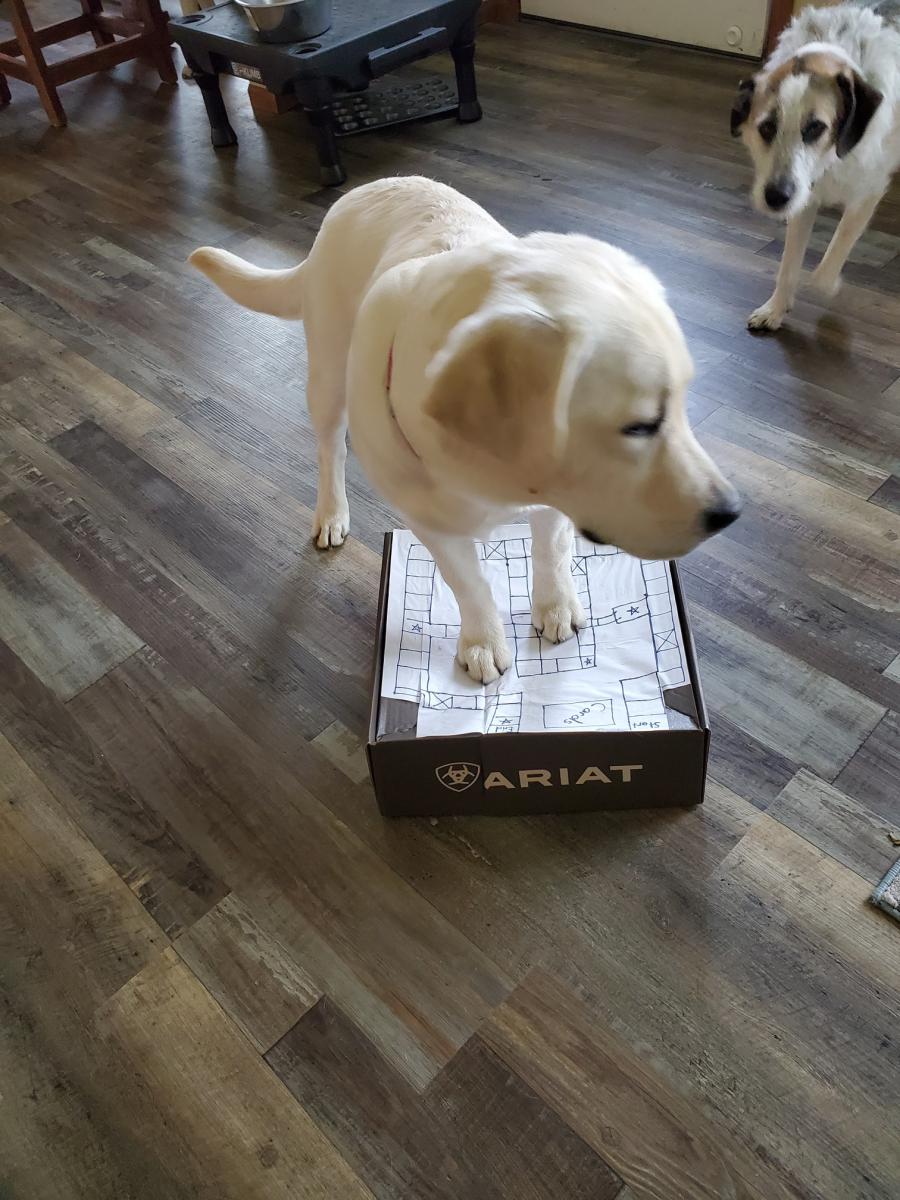 I have been a busy gal lately! My foster mom Andrea took me to PBR bull riding. I also assisted at a bunny show! I am doing great at ignoring distractions while training. Don't let my puppy dog eyes fool you. I love working!
April 2020 - 6 months old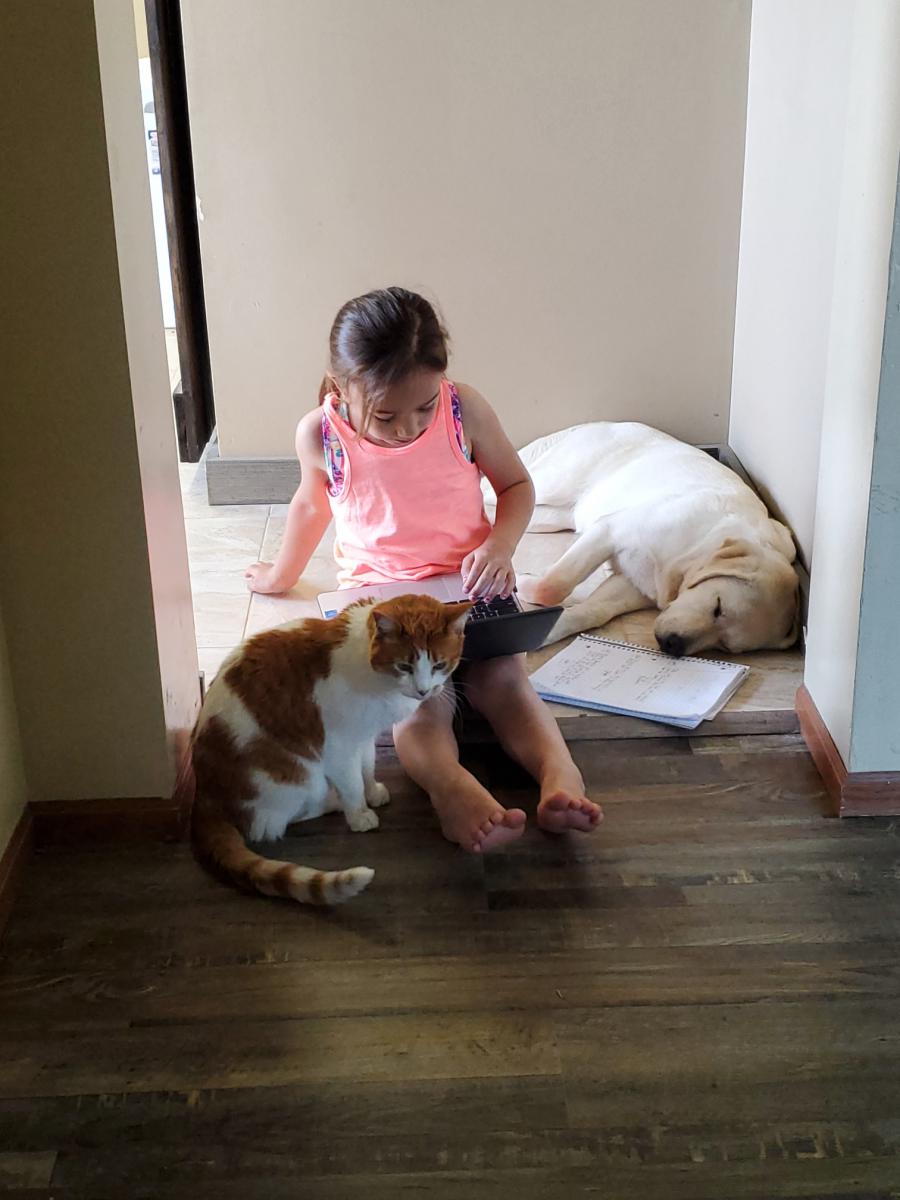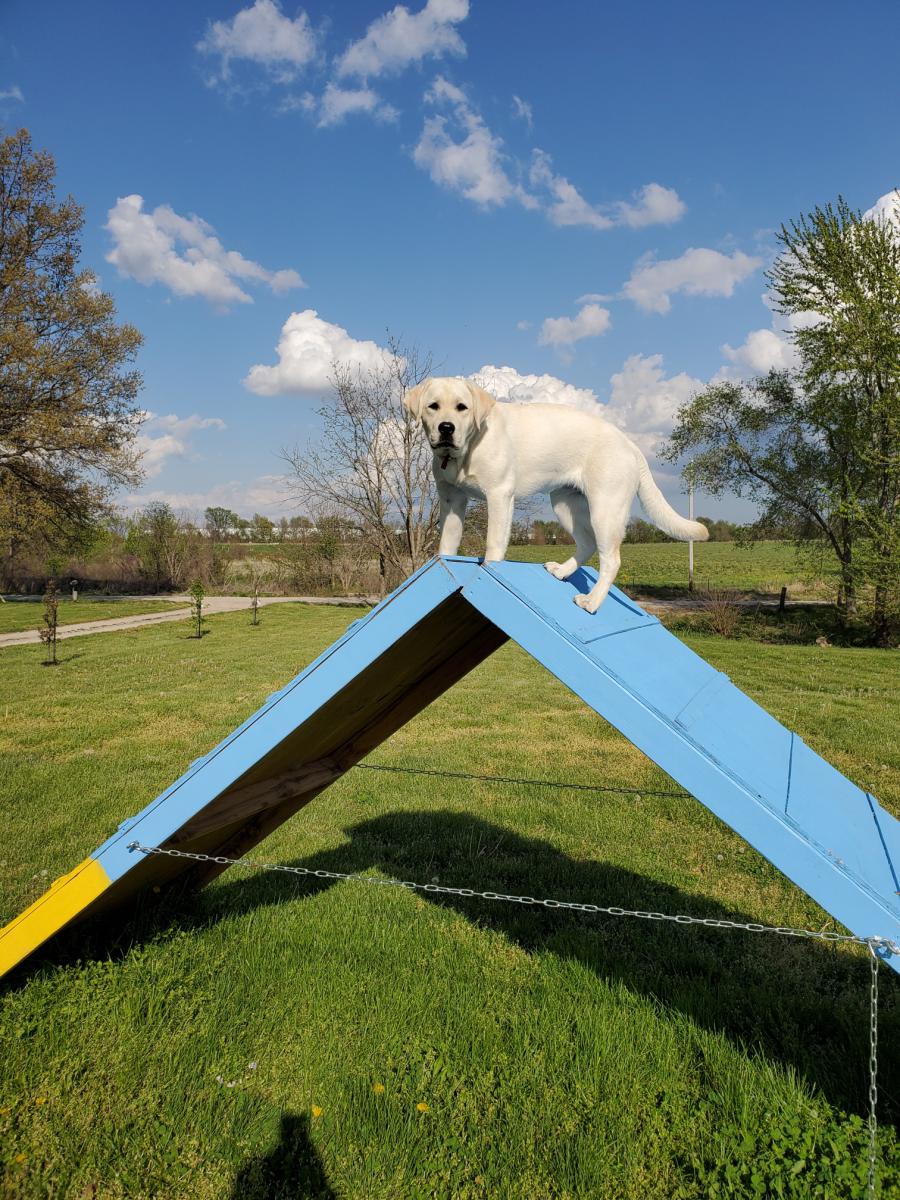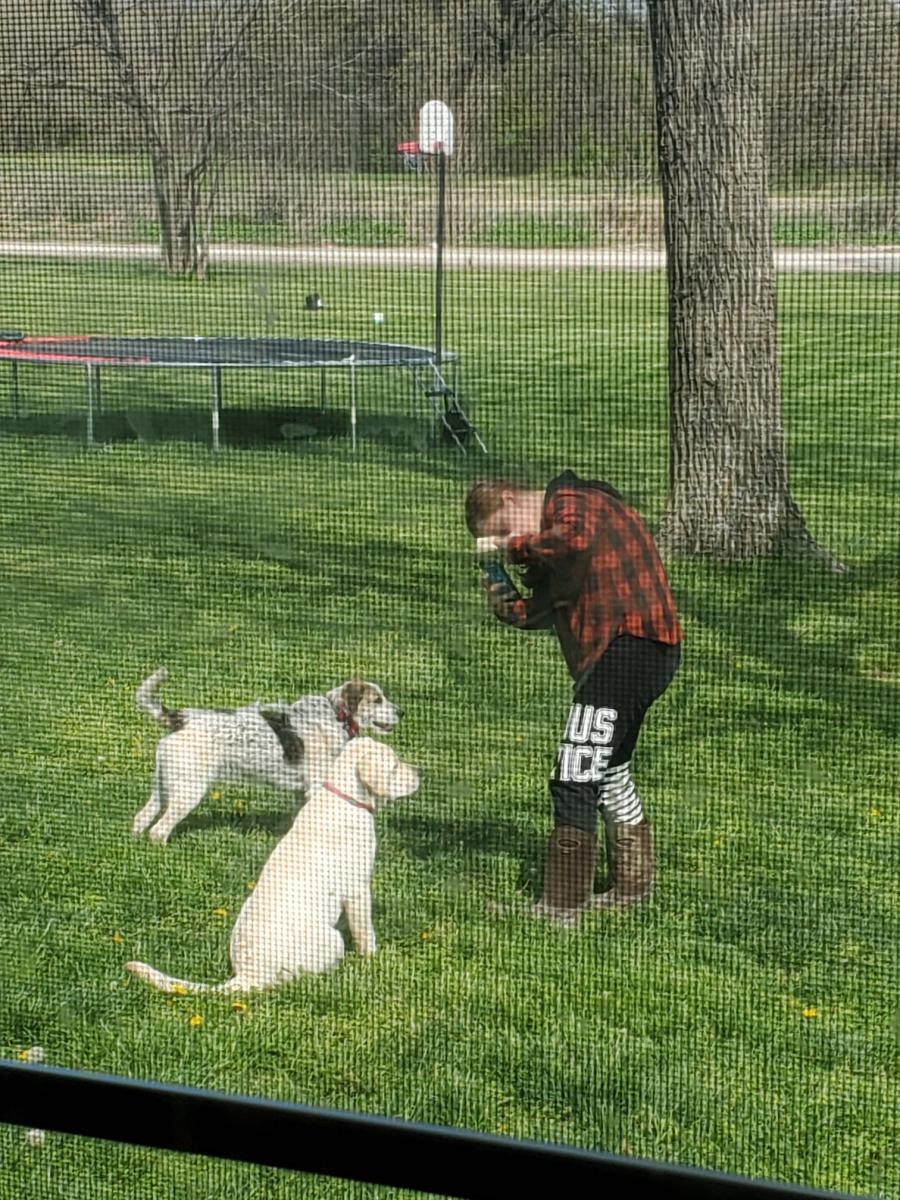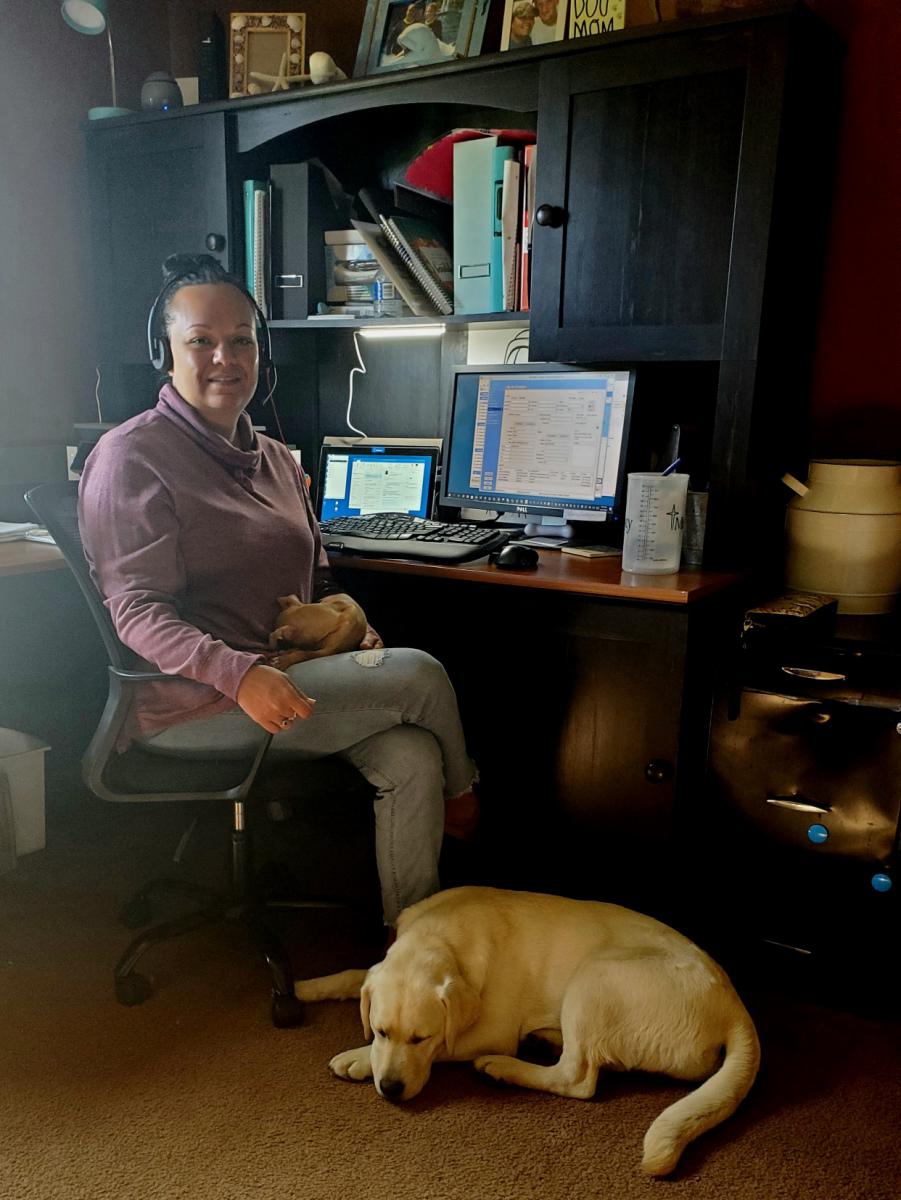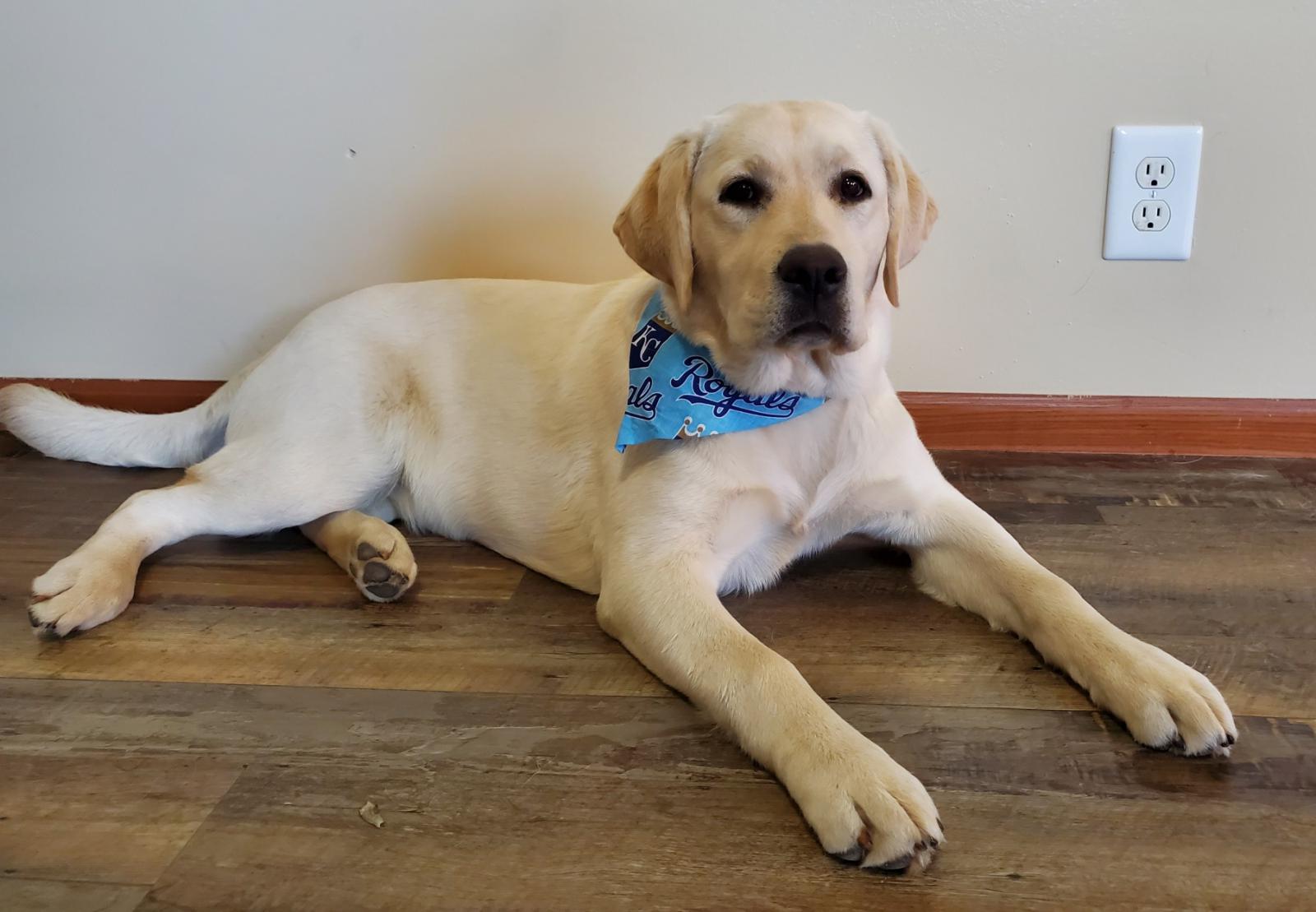 It has been a busy month! I've transitioned to working with my foster Andrea from home. She typically finds me snoozing on the job, which isn't out of the norm. I also participated in a photoshoot for Dechra Veterinary Products, supervised homeschool sessions, and found fun, new ways to exercise on the agility course! I am patiently waiting for baseball season to start... Go Royals!
June 2020 - 8 months old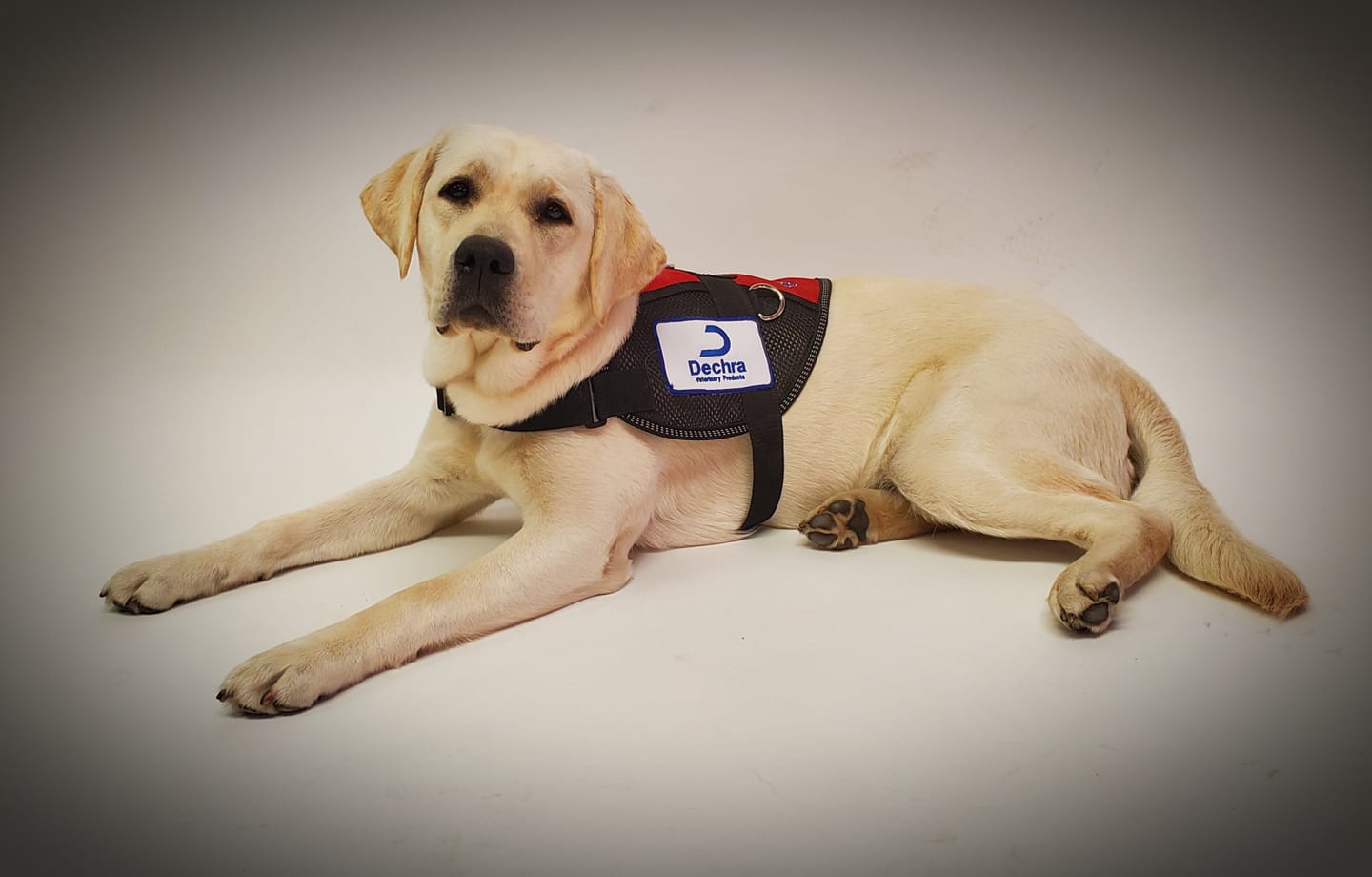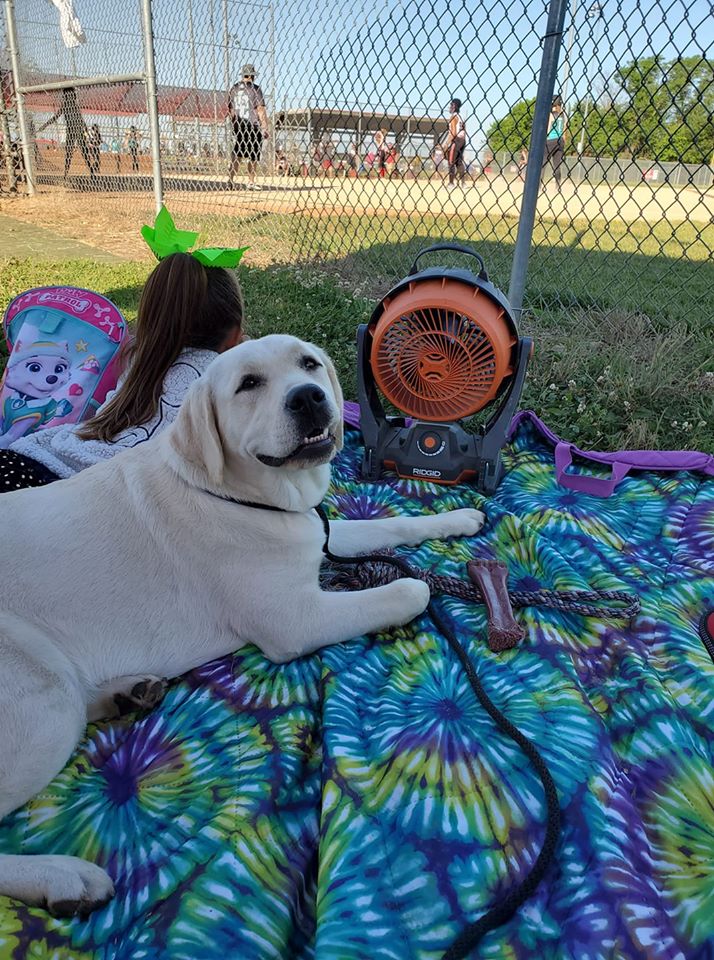 Look how big I am growing to be! I'm showing off my fancy patch representing Dechra Veterinary Products who is sponsoring my journey to become a service dog. I have been attending many softball games this summer. I'm happily spoiled and love having the fan pointed directly at me to stay cool in the summer heat.